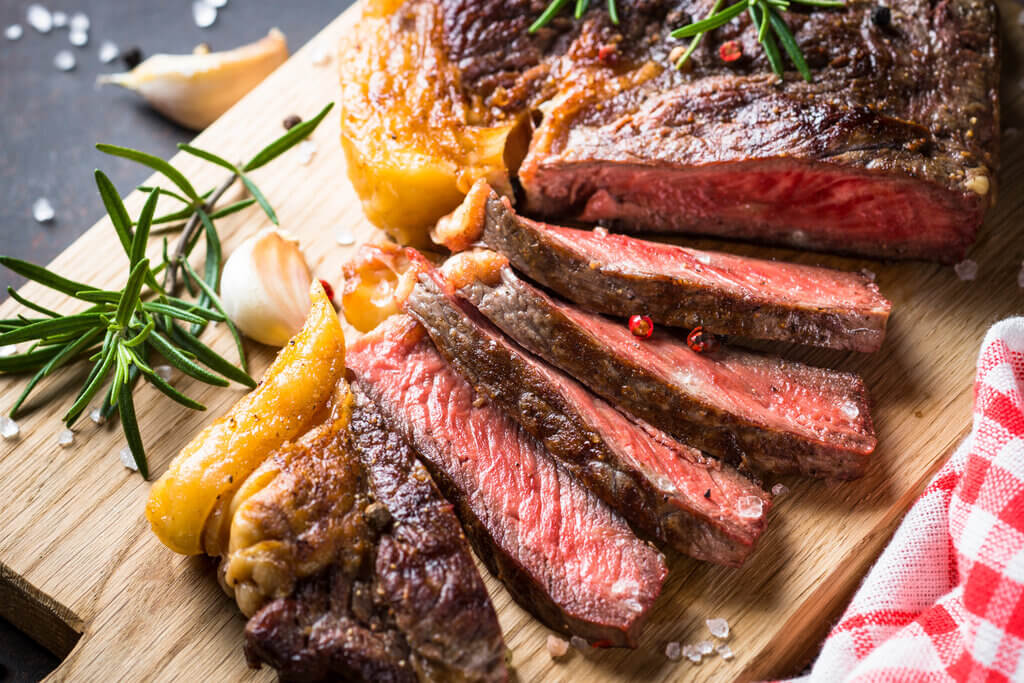 37 Father's Day Dinner Ideas Fit for a King
Wondering what to do for Father's Day? There are plenty of ways you can thank your reliable and hardworking dad, but nothing ever beats an incredibly fulfilling homecooked meal to make him feel your love and appreciation. You can create a Father's Day menu that satiates a meat lover's dream with the best cuts of steak or a seafood menu with shrimp or salmon dinner recipes. No matter what you pick, these Father's Day dinner ideas will make him feel like a king!
Delicious Father's Day Dinner Ideas
Pamper your dad with a scrumptious feast as great as he is. Cooking a homecooked meal is a labor of love and these recipes will show him just how much you appreciate him!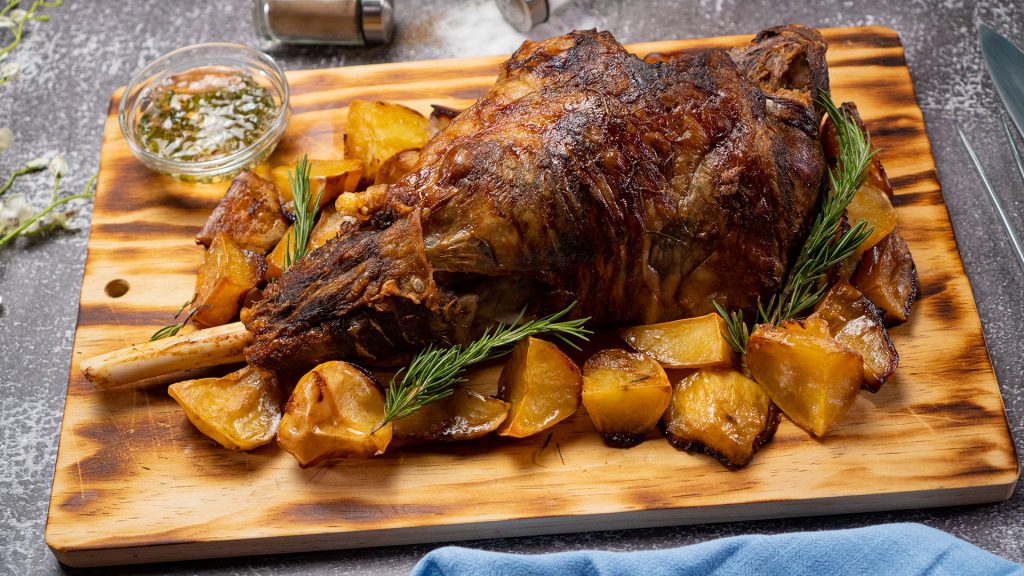 01 of 37
Roast Lamb with Mint Jelly
Treat your dad like royalty and wow him with a big chunk of roast lamb that is truly fragrant and inviting. The butteriness of the lamb meat is balanced out by the vibrance of the mint jelly – it truly makes for a great spread that says "you're special."

Try Recipe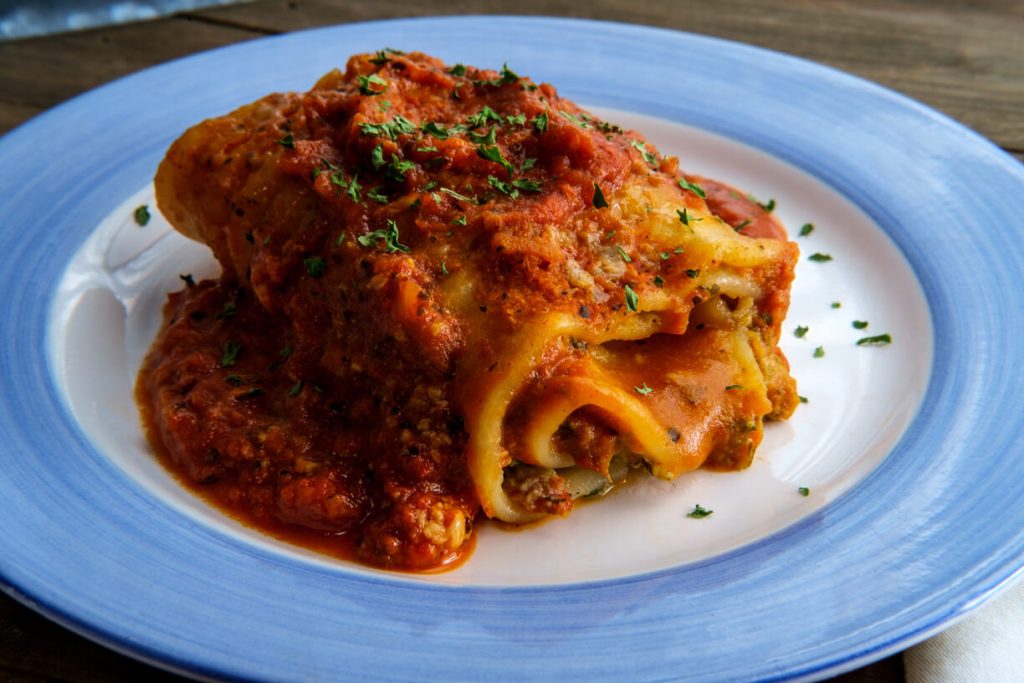 02 of 37
Lasagna Roll-Ups
It's commendable how dads can roll with the punches with whatever comes their way. To show him how much you appreciate all his hard work, roll up your sleeves and cook these mouthwatering lasagna roll-ups at home!

Try Recipe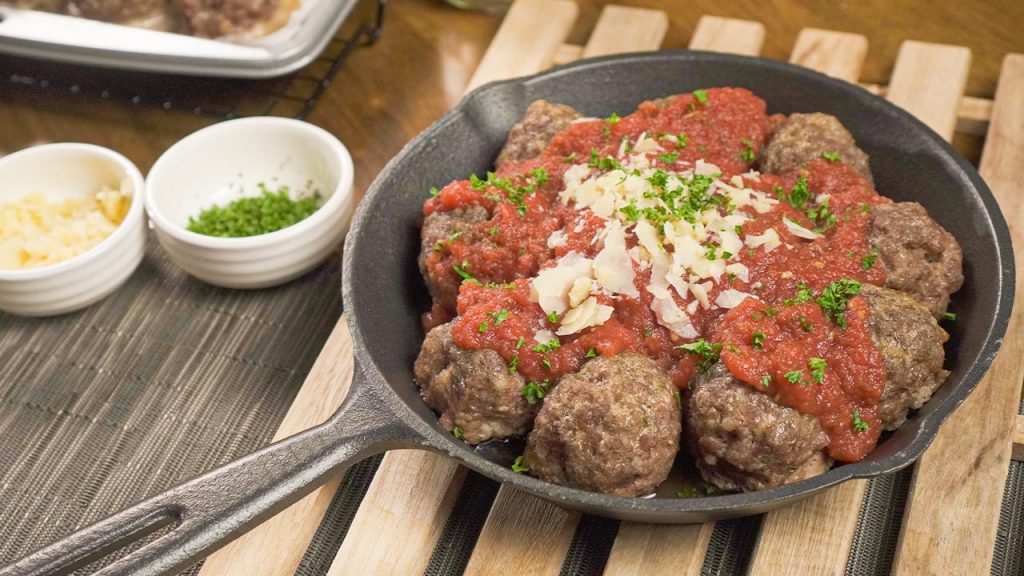 03 of 37
Italian Meatballs
On any special occasion such as Father's Day, go-to restaurants for celebrations might already be packed with people. You don't have to worry about reservations if you try our copycat rendition of Olive Garden's Italian meatballs. Accompany this dish with a warm loaf of bread and other side dishes for a more restaurant feel.

Try Recipe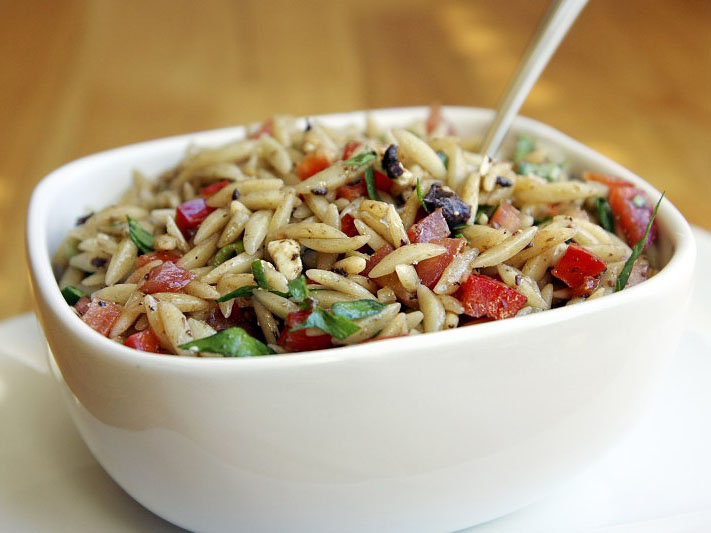 04 of 37
Mediterranean Orzo Pasta Salad
Make your dad feel like he's on a weekend getaway with this refreshing orzo pasta salad! This recipe is easy to make and calls for ingredients easily found at homes such as basil, tomatoes, onions, and olives. You can have this dish as an entrée or appetizer. Either way, adding this to the menu will surely brighten anyone's special day! Drizzle with a bit of lemon juice and olive oil to spruce it up.

Try Recipe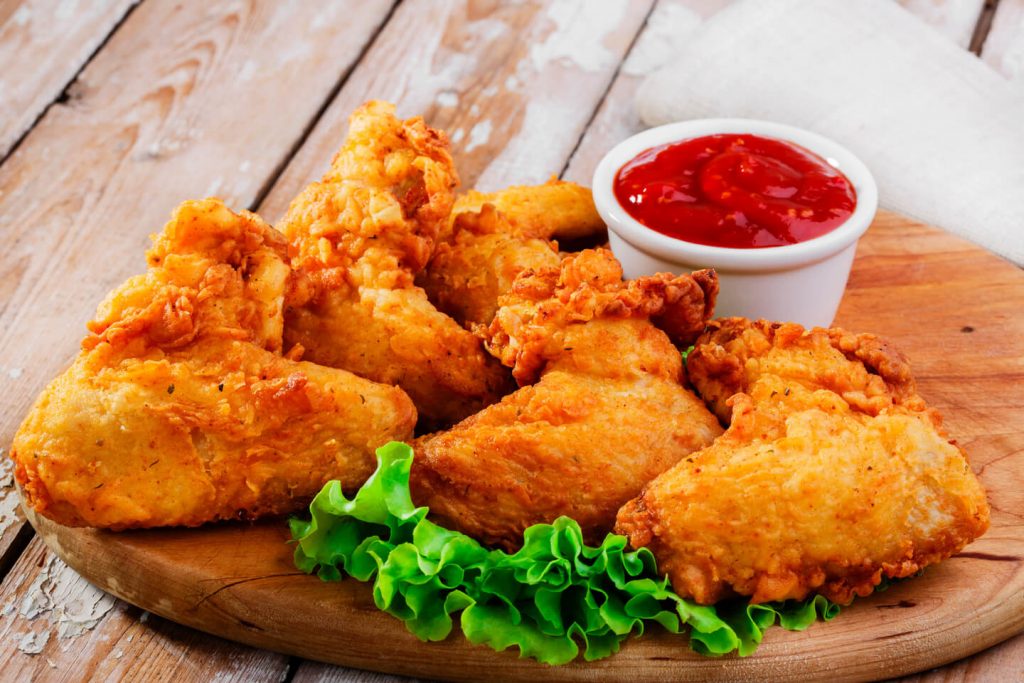 05 of 37
Fried Chicken Wings
This crispy delight is great for when you plan on celebrating a fun, activity-filled Father's Day dinner at home. Gather the whole family to savor this satisfying nutty finger food, ideal for game nights or movie marathons! Made better with a sweet and spicy dipping sauce on the side.

Try Recipe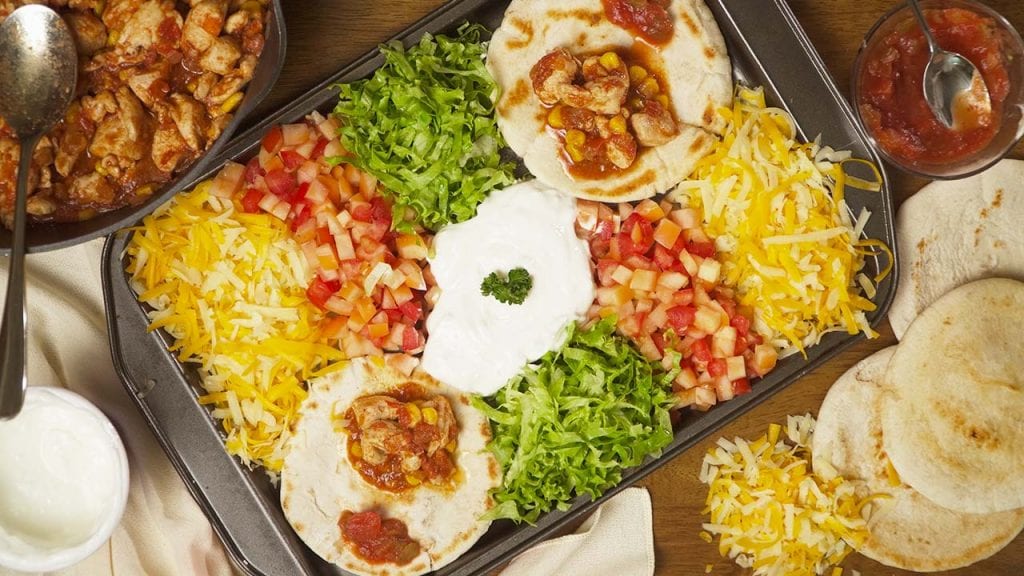 06 of 37
Chicken Tacos
Another meal that is best shared with family is a classic taco that is quick and easy to make. This is a great option if you're way behind with dinner preparations. You only need to sauté chicken with other ingredients plus taco seasoning and you're good to go! Enjoy in a bed of warm flour tortillas and top with fresh vegetables, cheese, sour cream, or salsa.

Try Recipe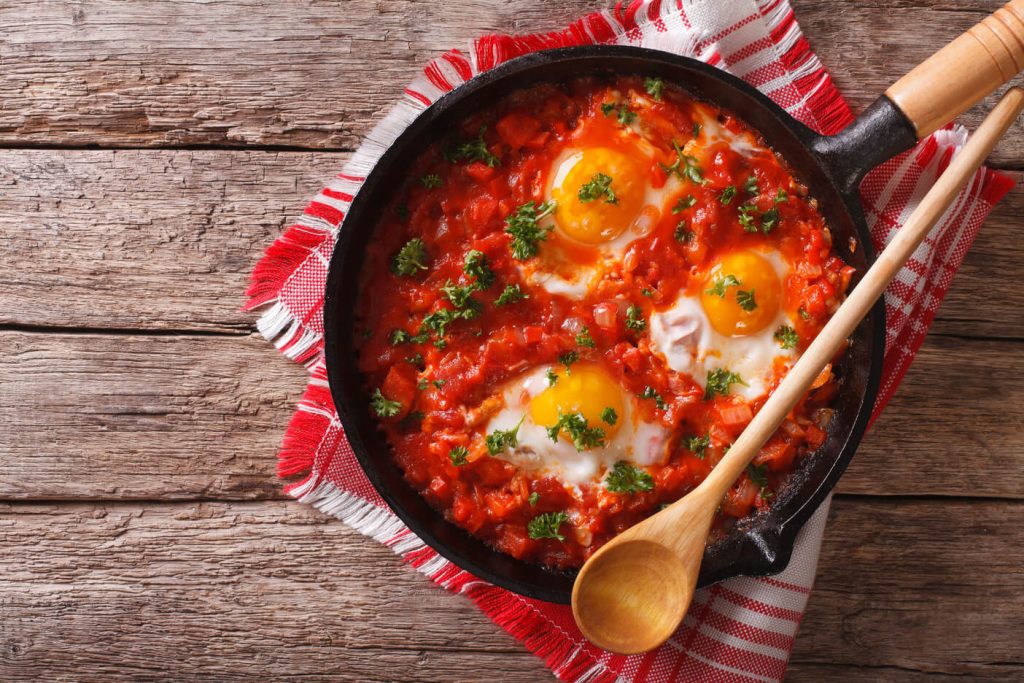 07 of 37
Shakshuka
If your dad is the type to love brunch, then who's stopping you from serving this fantastic egg dish? This Mexican-style shakshuka takes this recipe up another notch by fusing it with Middle Eastern flavors. This dish is also a great excuse to share and eat warm pita or sourdough bread with your loved ones.

Try Recipe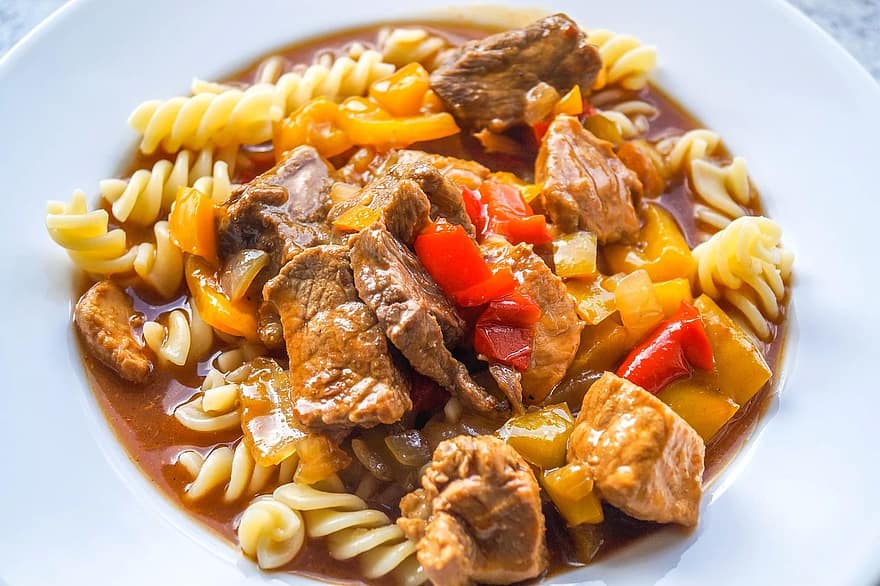 08 of 37
Mexican Goulash
This Mexican take on a classic Hungarian beef stew is loaded with warm spices and aromatics. It is an excellent choice if you're thinking of Father's Day dinner ideas! It's like a warm hug served in the form of a hearty bowl of stew.

Try Recipe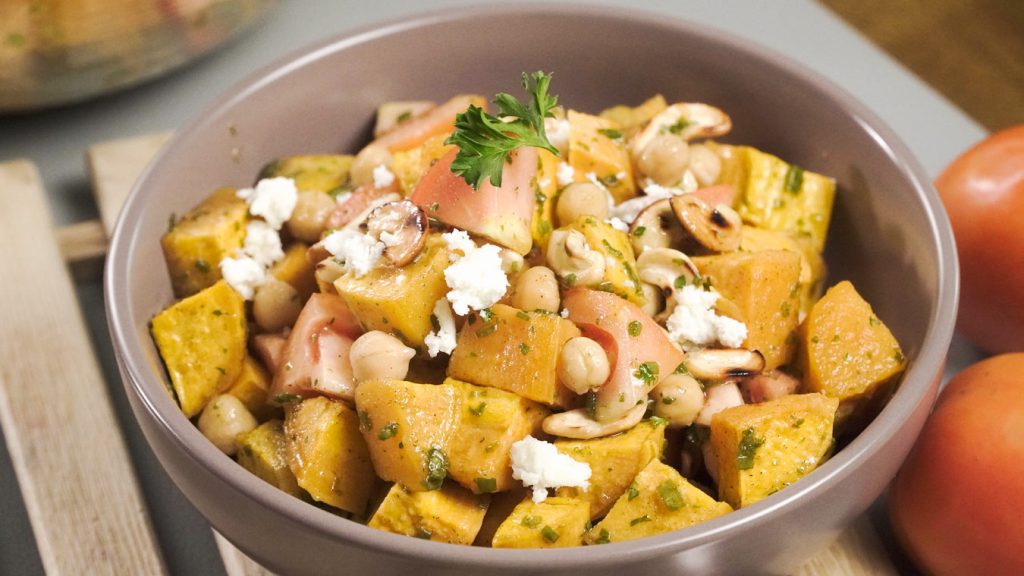 09 of 37
Sweet Potato Salad
If you're looking for a side dish that will complement any entree in this Father's day recipes list, look no further than this scrumptious recipe! This roasted sweet potato salad is the perfect accompaniment as it brings vibrance and life to any dining experience. Whether it's a barbecue feast or a steak dinner, this dish will be a great addition to your dad's special day. Garnish with crumbled feta and cilantro for a funkier bite.

Try Recipe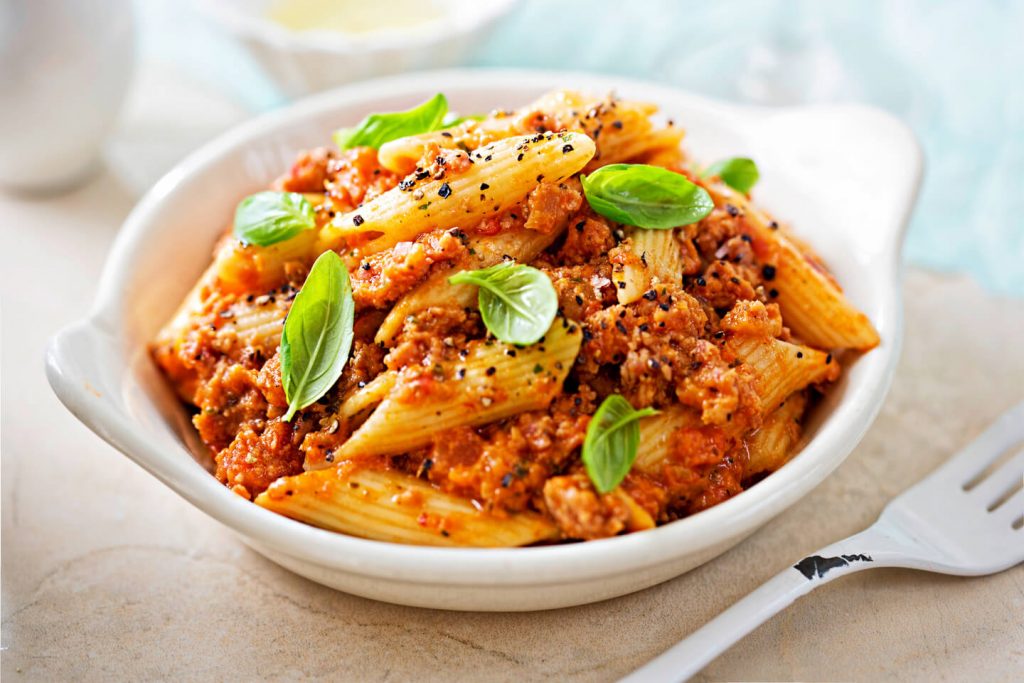 10 of 37
Italian Sausage Pasta
Treat your lovely father with a peppery Italian sausage pasta such as this! You only need one pan to mix this fantastic tomatoey delight.

Try Recipe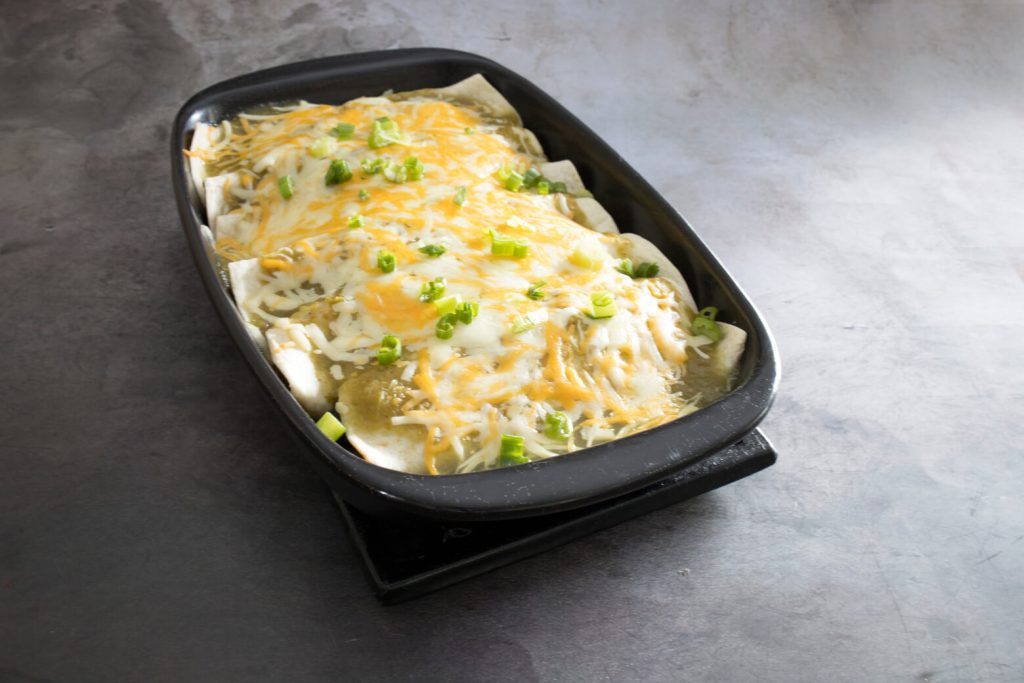 11 of 37
Salsa Verde Chicken Enchiladas
Here's another Mexican dish on this list because, let's be honest, we just can't get enough of their cuisine! So will your folks if you serve them impressive chicken enchiladas that are bursting with freshness from the tomatillo salsa verde sauce. Top with diluted sour cream and enjoy.

Try Recipe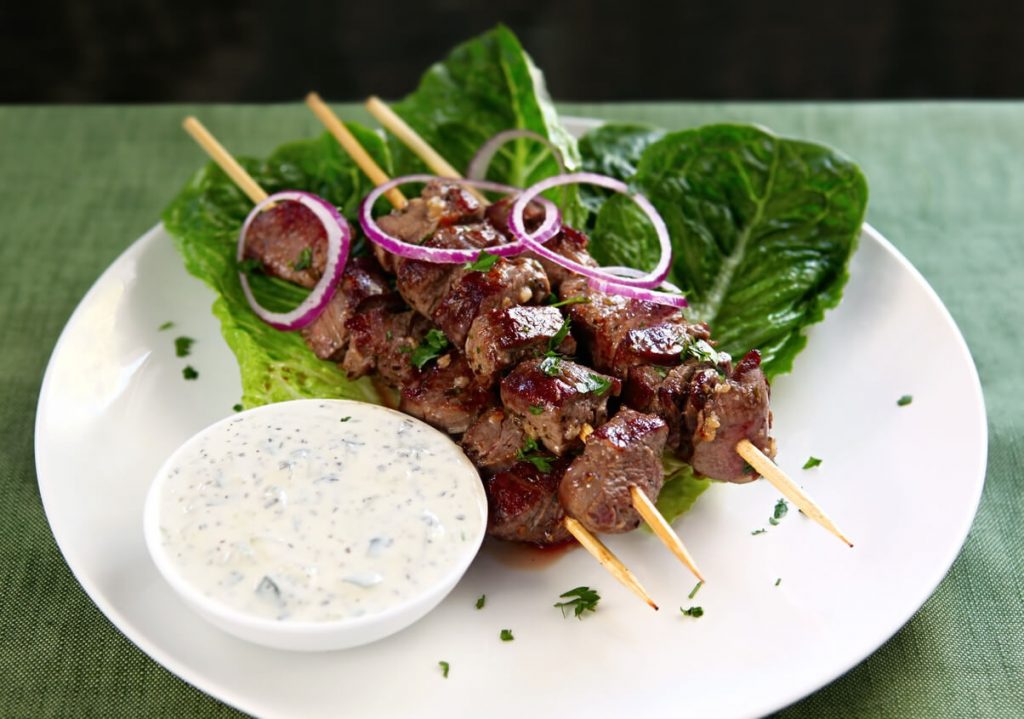 12 of 37
Lamb Kebabs
Baste your tastebuds with the tanginess of these delicious lamb kebab skewers. Simply marinate the lamb cubes in yogurt and lemon juice with turmeric, garlic, cayenne, and chile powder the day before. You'll be ready to fill your backyard with irresistible aromas while you chat with your dad over cold drinks.

Try Recipe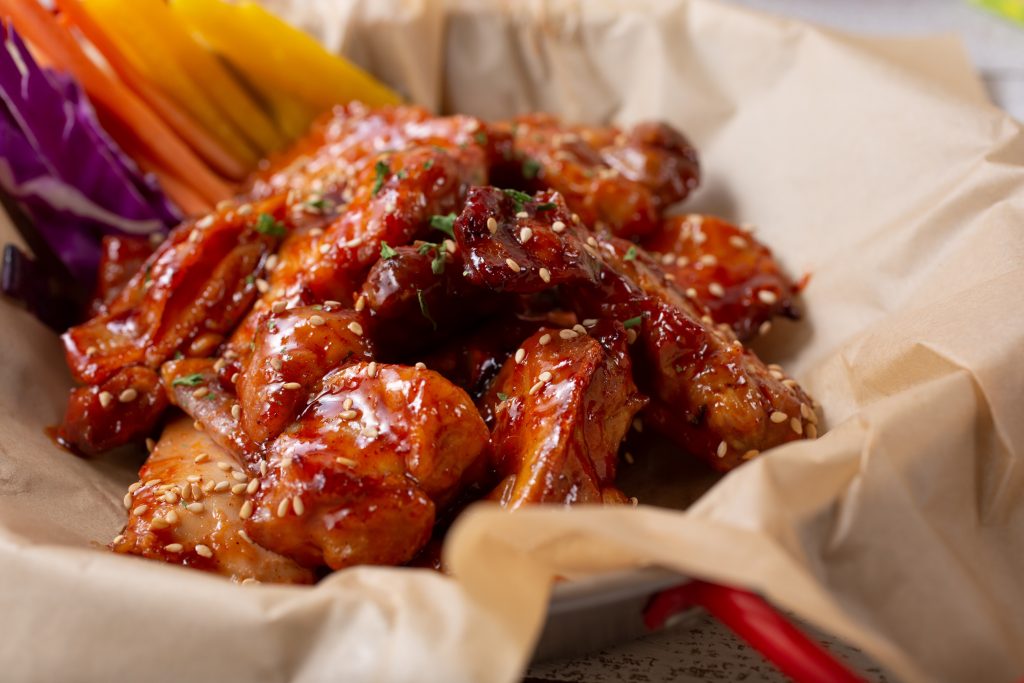 13 of 37
Honey Garlic Chicken
Nothing is as sweet as honey if you decide to toss this sweet garlic chicken dish for this special occasion. The chicken is tender inside and crunchy on the outside. Plus, it's sticky because of the finger-licking sauce. The folks at your party wouldn't be able to keep their hands off these, that's for sure!

Try Recipe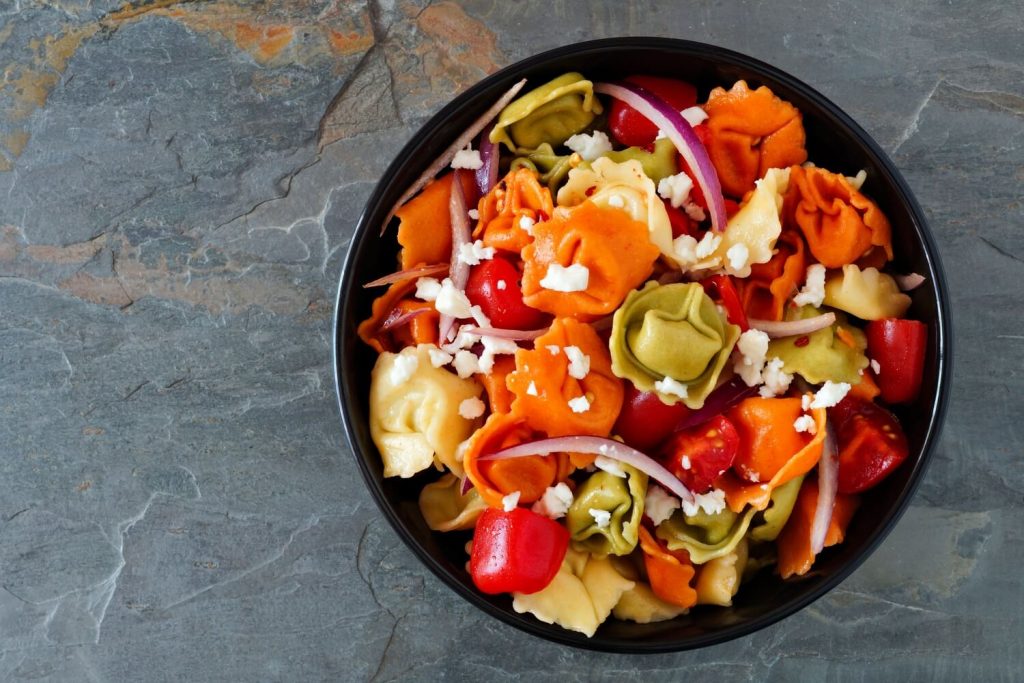 14 of 37
Greek Tortellini Salad
If your Achilles' heel is cooking but you still want to surprise your dad with a lovely meal, consider this tortellini salad for your Father's Day dinner ideas. It's fool-proof and easy to recreate, with no need for fancy equipment and topnotch skills to make something yummy.

Try Recipe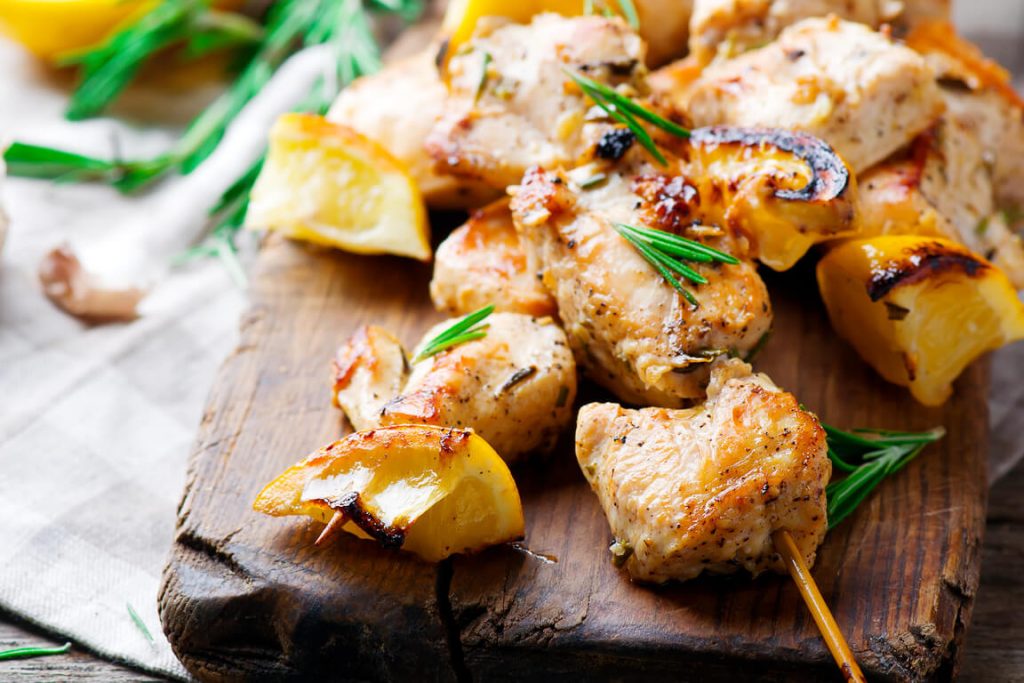 15 of 37
Chicken Souvlaki
Bring the glorious flavors of the Mediterranean to your dining table with this chicken dish. Season the skewers of chicken and onions with a zesty marinade and serve with a creamy tzatziki sauce.

Try Recipe
---
Father's Day Beef Dinner Ideas
Celebrate your mighty dad with the meaty goodness of beef! Plan a meat lover's day with fantastic dishes starting from barbecue classics to steak dinners, all the way to your father's big heart.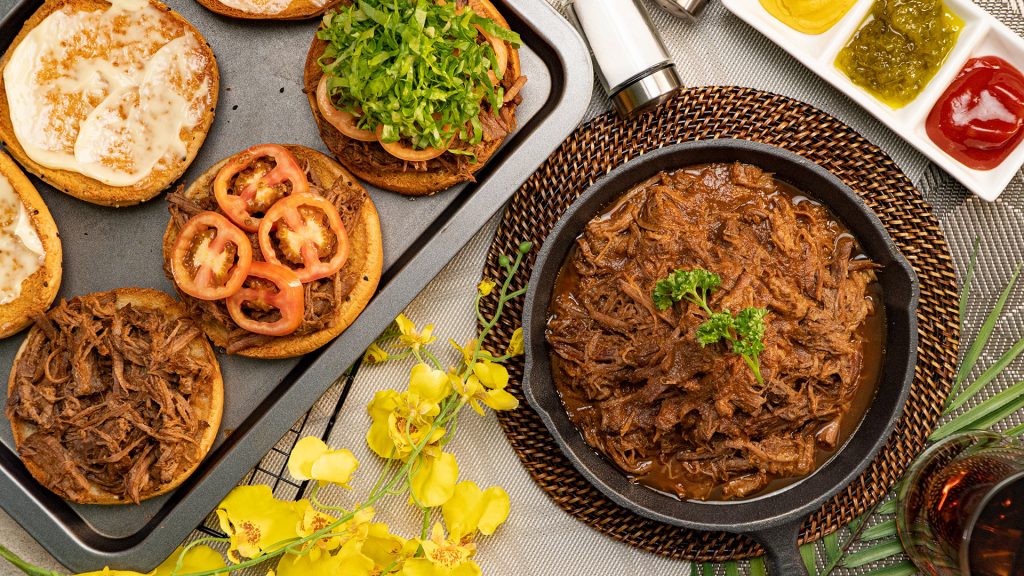 16 of 37
BBQ Pulled Beef Burger
What else could better put a smile on your dad's face than this burger? Pulling this out from your kitchen to your dining table will surely excite the grill master of the house! It's meaty and saucy, perfect for barbecue fans. Customize it however you like with an array of toppings and garnishes for an enjoyable meal to celebrate during the momentous Dads' Day.

Try Recipe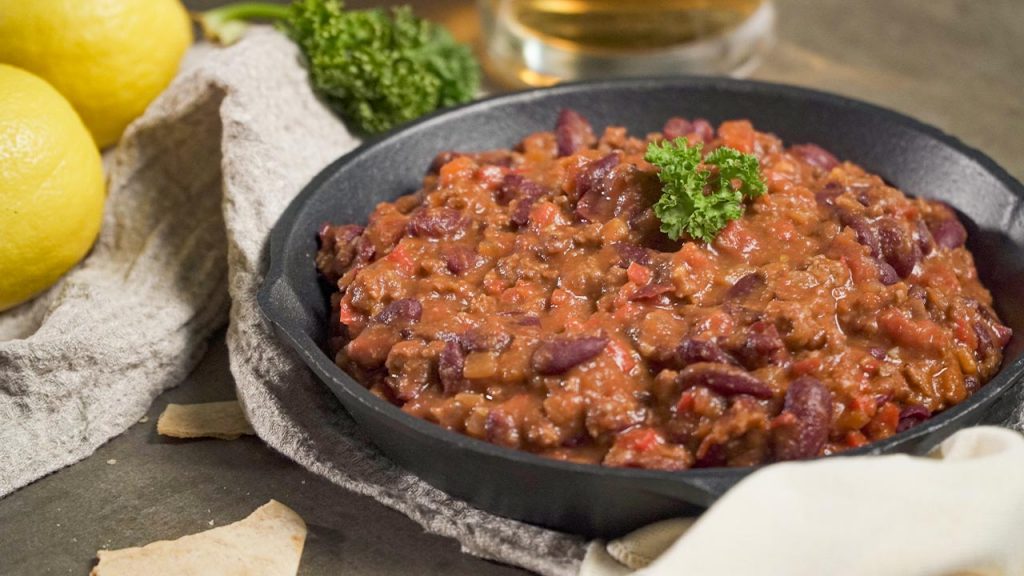 17 of 37
Beef and Beer Chili
Crack open a cold beer with your dad and sit back with a yummy pot of this beef chili! Pouring a glug of beer enhances the stew with the flavors of malt and sugars, making it a full-bodied and rich wholesome dish. Combined with the aromatic spices and beef broth, this filling meal is sure to warm both hearts and bellies.

Try Recipe
18 of 37
Sous Vide Chuck Roast
Serve your tenderhearted father figure a platter of this succulent chuck roast oozing with buttery goodness. For better results, marinate the meat for a long time to ensure that the chuck absorbs all the seasoning. The first bite of this juicy meat slathered in a luscious gravy will absolutely make your father feel like royalty.

Try Recipe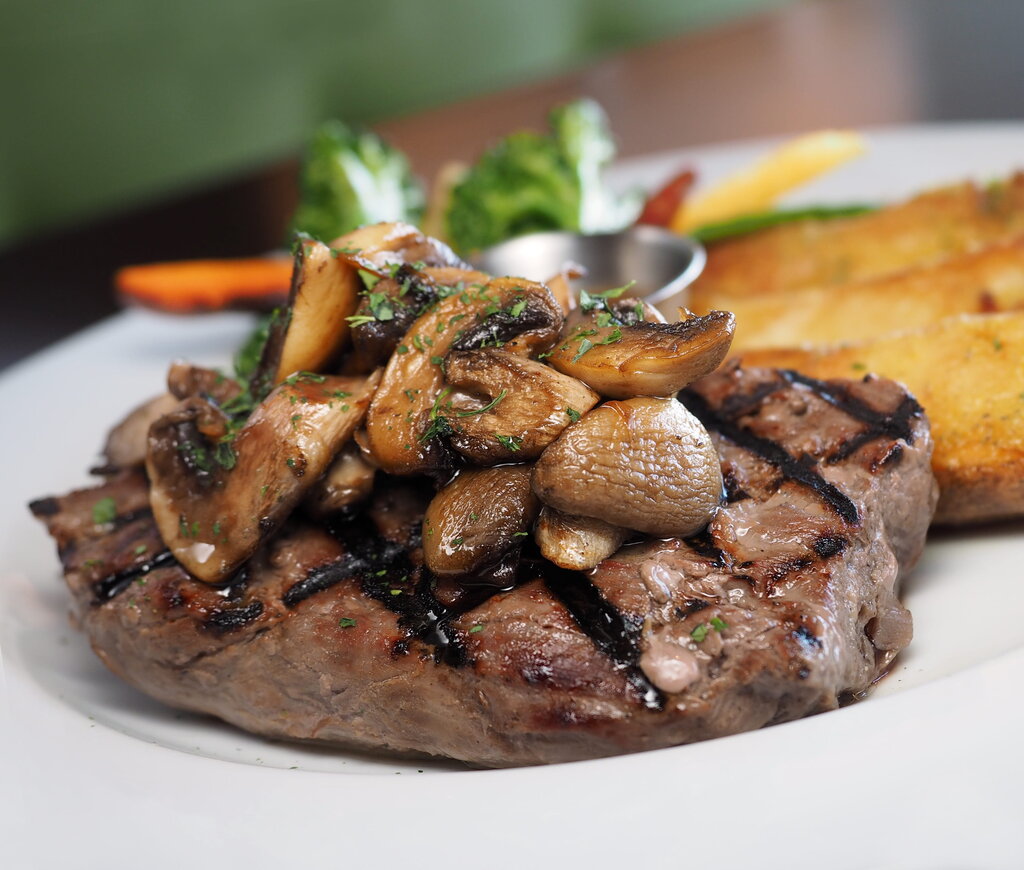 19 of 37
Filet Mignon
If you're a loving wife and looking to surprise the father of your children with a romantic evening, then try recreating this delicious filet mignon! The grilled smokiness of the demi-glace smothered steak pairs well with the onions and wild mushrooms. It truly makes for a restaurant-quality meal that you and your husband will love.

Try Recipe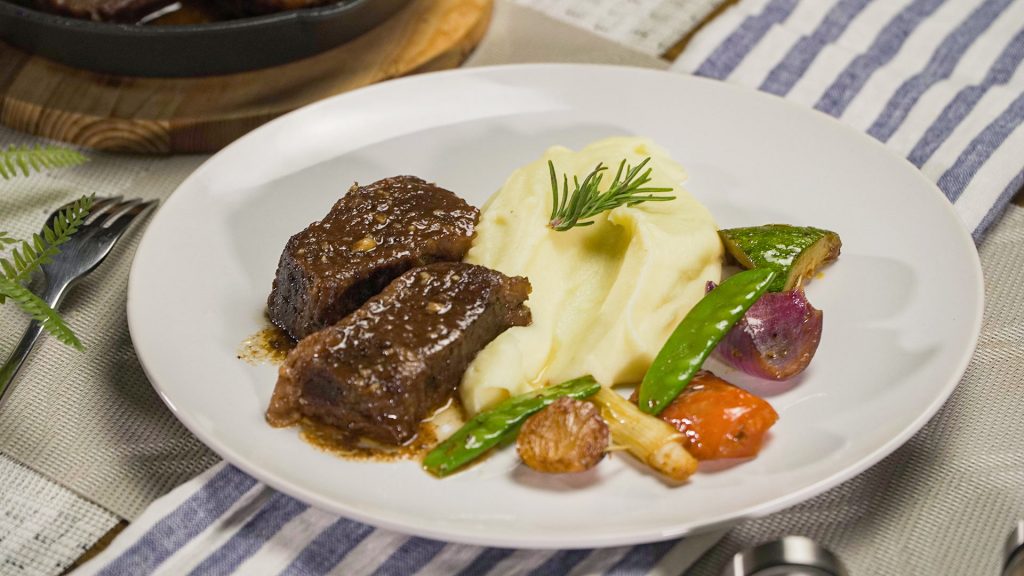 20 of 37
Short Ribs
Bring out your trusty slow cooker for this tender short rib recipe. No need to use the outdoor grill to make amazing ribs! With just the right ingredients and patience, your barbecue–lover dad will be proud of you like never before. Toss a nice salad and whip a creamy mashed potato while you wait for it to be done.

Try Recipe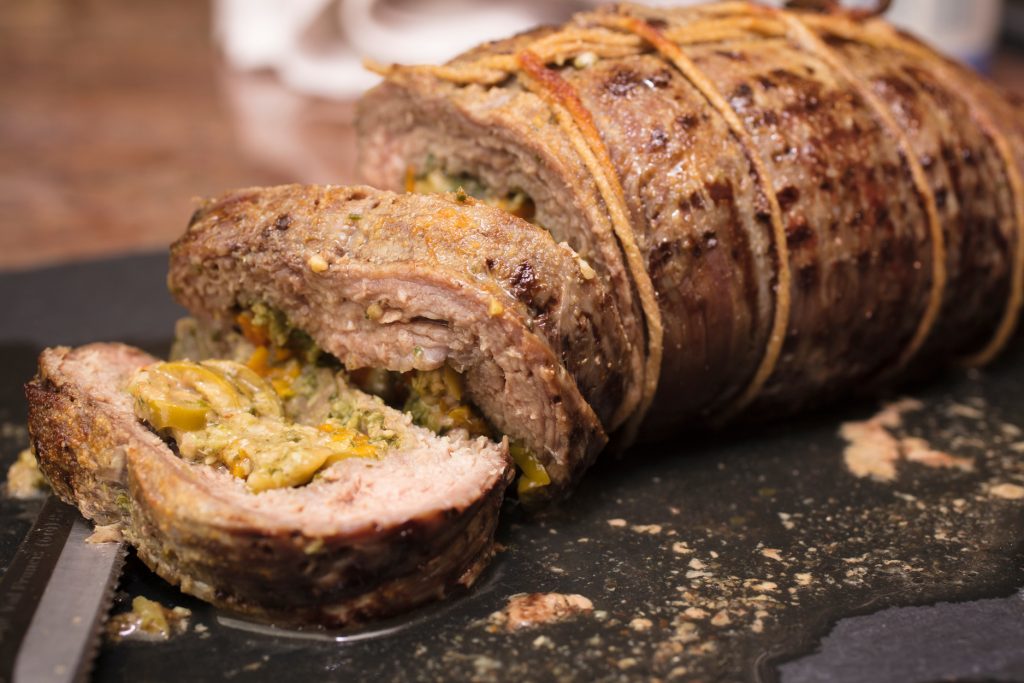 21 of 37
Rolled Stuffed Flank Steak
How about an indulgent Father's Day dinner idea? This rolled and stuffed flank steak is succulent and tender. Filled with savory ingredients like prosciutto, bell peppers, and cheese, cutting into one of these is certainly a meat lover's dream.

Try Recipe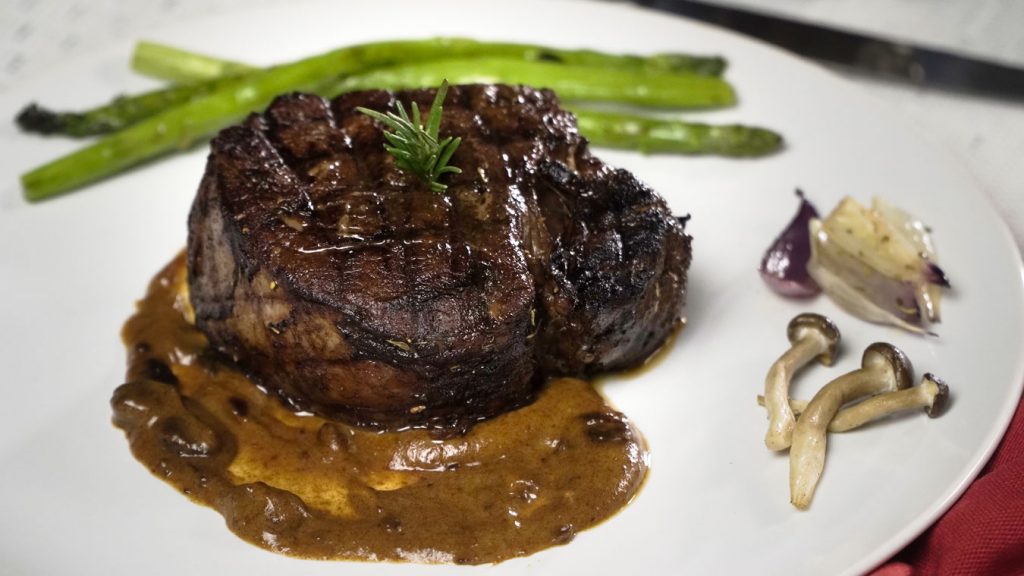 22 of 37
Grilled Beef Tenderloin
Who doesn't love a nice piece of steak? On special days like Father's Day, this cut is the key to his heart! Packed with flavors from the marinade and tangy date sauce, this memorable tenderloin will be one for the books.

Try Recipe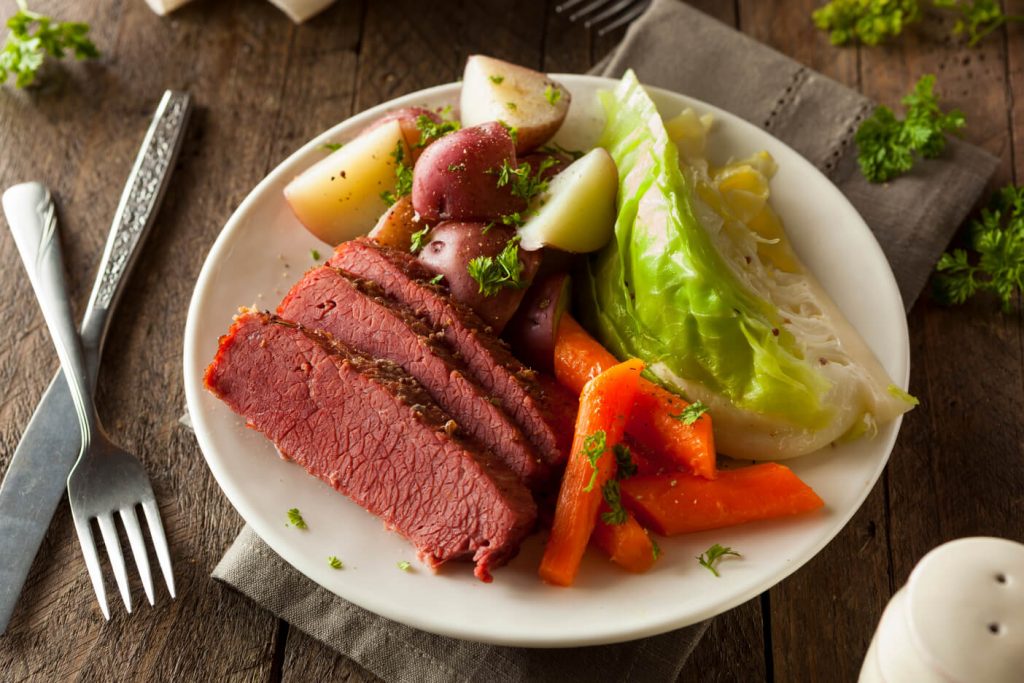 23 of 37
Corned Beef and Cabbage
Need to run some errands and buy a gift for your dad? Don't worry about how much time you have left and make use of your Instant Pot! You can easily combine all the ingredients for this corned beef recipe and leave it while you pore over a last-minute gift.

Try Recipe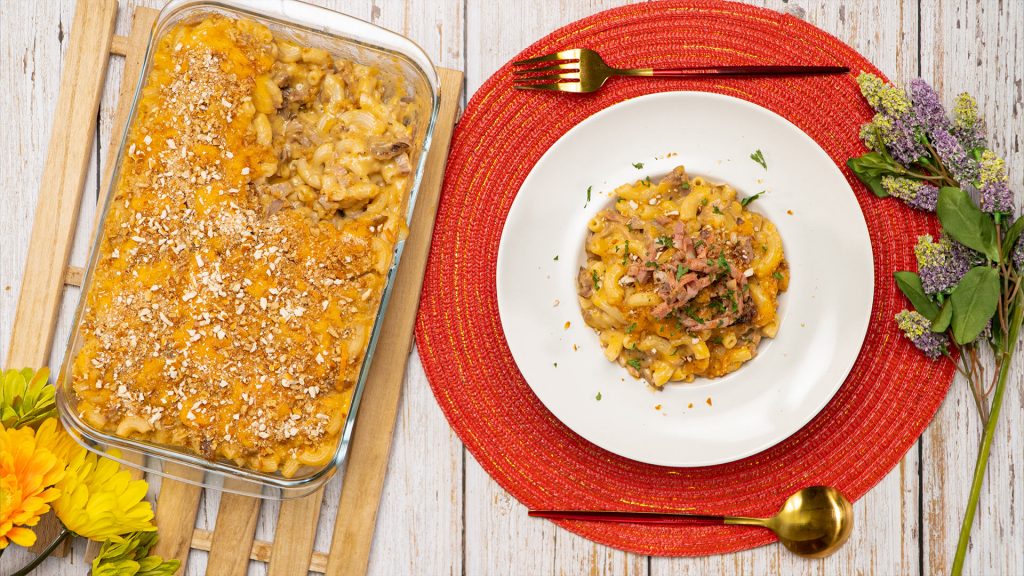 24 of 37
Roast Beef Mac and Cheese
Relive memories with this comfort food elevated with classic roast beef. This creamy macaroni and cheese topped with pretzel biscuits is an amazing dinner to share with the family. Enjoying every bite while listening to the childhood stories of your dad will make for a great night you'll all remember.

Try Recipe
---
Father's Day Pork Dinner Ideas
Fill your dad's belly with tenderness by rustling up any of these succulent pork dishes. Pork is delightfully juicy and soft especially if you give it your full attention and patience. Rest assured, it will be worth it as soon as you see the joyous sparkle in your father's eyes!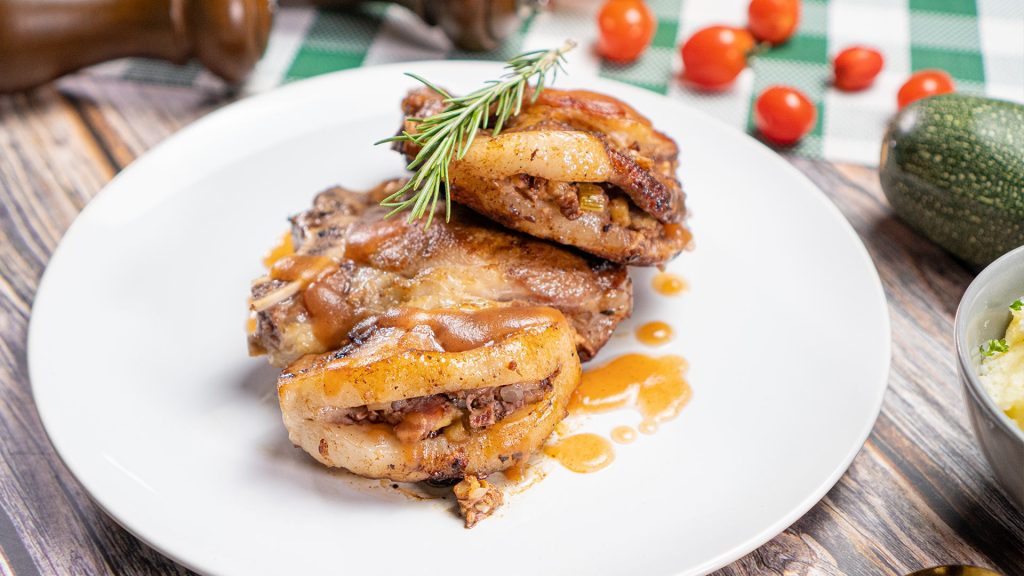 25 of 37
Stuffed Pork Chops
Does the combination of sweet and savory dishes delight your poppa's tastebuds? Then this toothsome pork dish is an excellent choice for the Father's Day dinner you're planning. Using your trusty pressure cooker will ensure the juicy tenderness of the pork, and the different fillings like bacon, apples, pecans, and raisins will make it taste more festive without hassle! Enjoy it with apple sauce on the side.

Try Recipe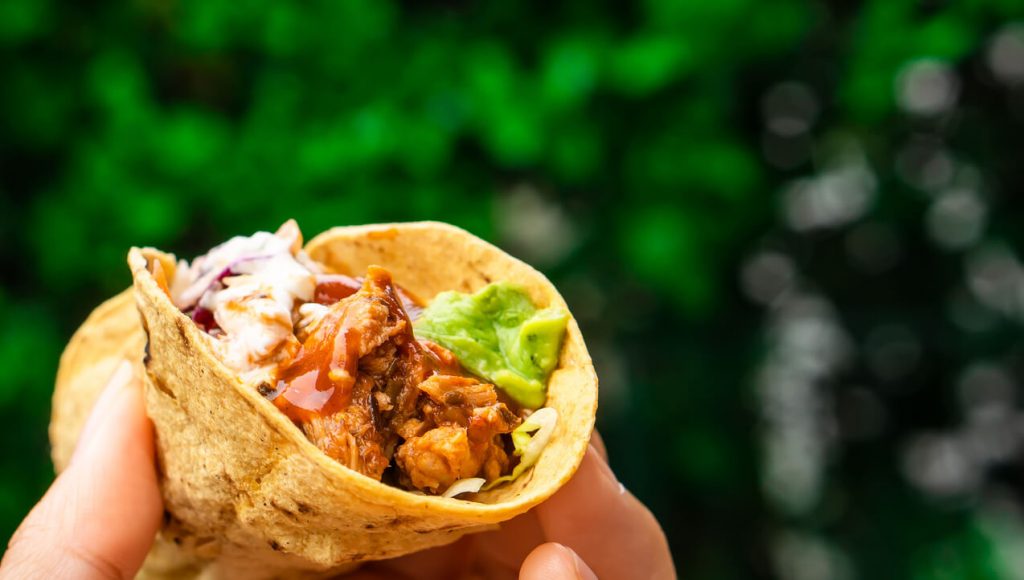 26 of 37
BBQ Pulled Pork Wraps
Wrap your dad with a big hug and greet him with this scrumptious dish! This roll-up is an excellent way to use leftover pork from a barbecue night and is also amazing when made from scratch. You can customize it however you like with any of your dad's favorite toppings. For instance, a spicy BBQ sauce provides an adventurous bite!

Try Recipe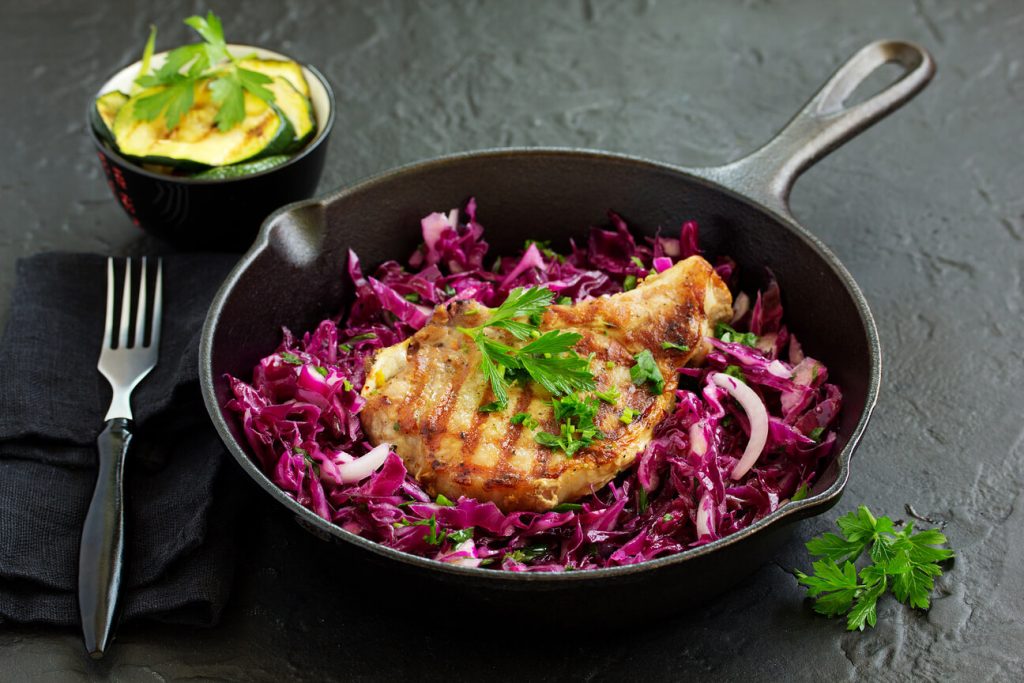 27 of 37
Broiled Pork Chops
Your trusty oven is as dependable as your dad, so try to make these broiled pork chops the star of the night with a few simple ingredients. The crunch from the red cabbage and the apples add texture to this savory treat.

Try Recipe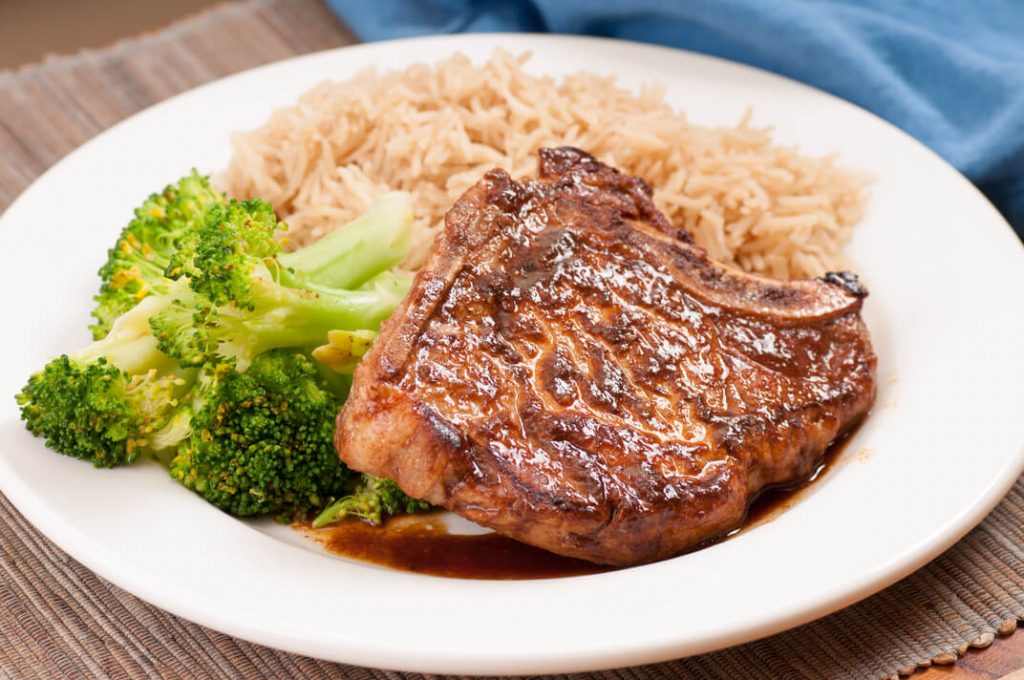 28 of 37
BBQ Pork Chops and Rice
Here's yet another barbecue recipe on this list because we know dads can't resist amazingly grilled meats. Take this pork chop by the bone, turn up the flames, and start grilling! Serve with warm rice and your preferred sides.

Try Recipe
---
Father's Day Seafood Dinner Ideas
Reel in your father's praise and affection with these seafood dinner ideas. These seafood dishes are fairly easy and quick to cook, so it's a guarantee he'll approve of these delicious meals that are bursting with flavors in no time.
29 of 37
Grilled Salmon
How about a healthier option for dinner? This grilled salmon steak is an amazing alternative to heavy meats. It also gives incredible texture from its crispy skin to melt-in-the-mouth flaky insides. Serve it with a creamy and tangy tartar sauce on the side and you won't miss the meat at all!

Try Recipe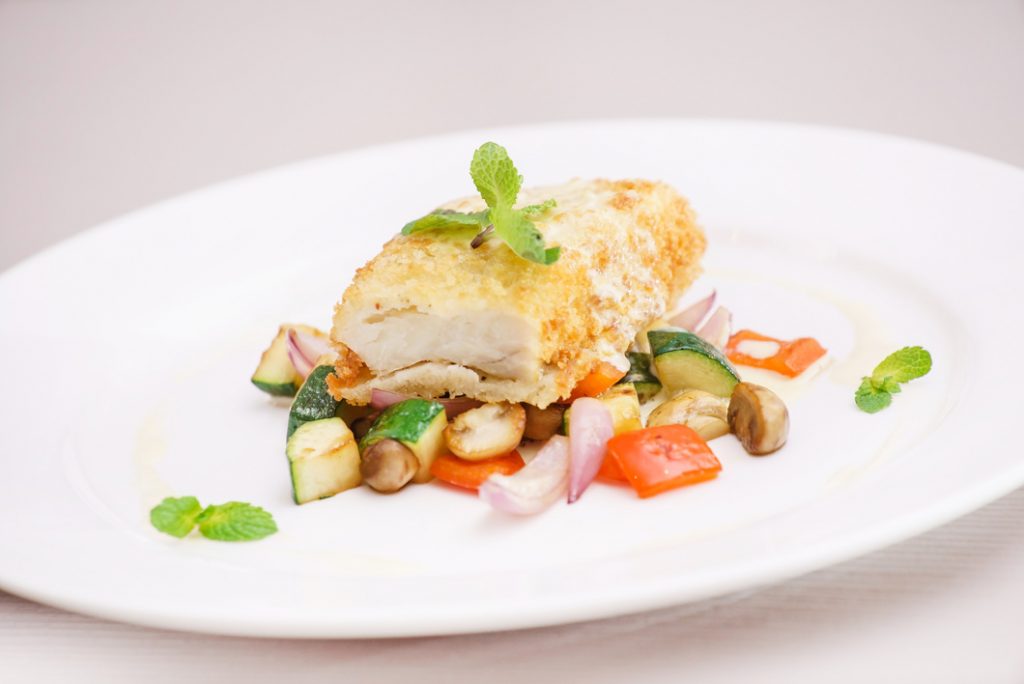 30 of 37
Roasted Black Sea Bass
Dive right in this flaky roasted black sea bass that has just the right balance of aromatics to satisfy your senses. Searing and roasting this fish coated in parmesan breadcrumbs is so quick, meaning it's ready for your family in just 20 minutes.

Try Recipe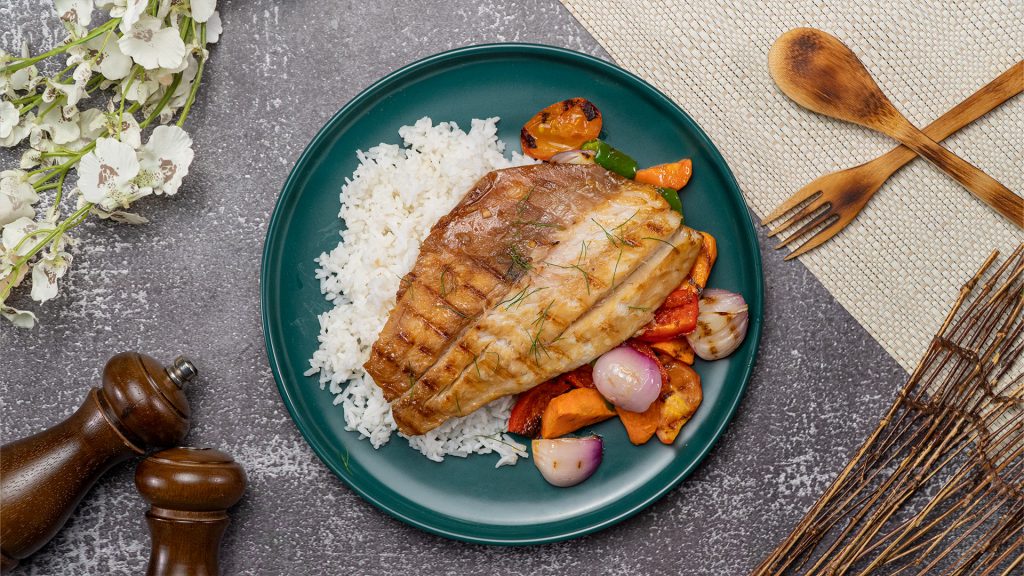 31 of 37
Grilled Whitefish
Decided to take your dad on a fishing trip? If you managed to capture a few seabass or a delicious whitefish along the way, the best thing to complete your journey is, of course, by cooking your catch! You only need a few simple ingredients like garlic and soy sauce to achieve a wonderful result. You would definitely want to reel more on your next trip.

Try Recipe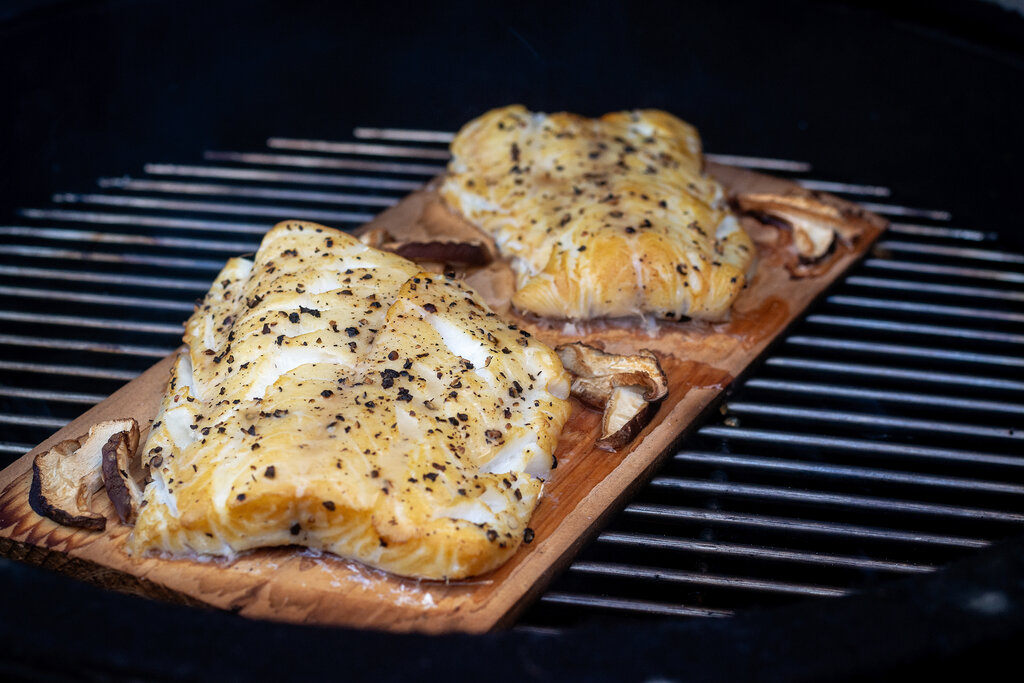 32 of 37
Smoked Cod
Try something a little bit better than just grilling food. Imparting smokiness to any protein brings out divine flavors you can't put into words. This smoked cod is bursting with robustness from the brine made out of soy sauce, chili garlic sauce, and ginger. Your dad will surely relish it!

Try Recipe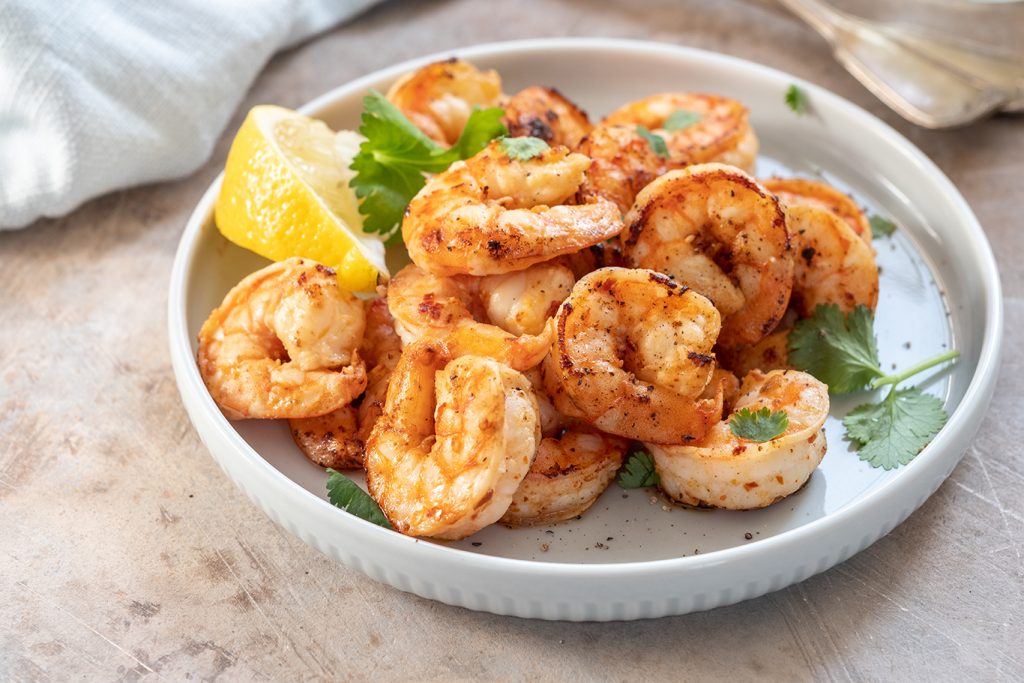 33 of 37
Garlic Grilled Shrimp
Speaking of barbecues, we can't simply miss out on a classic grilled shrimp for all the dads that love seafood! This dish is a simple delight that can be a pleasant addition to any celebration. Spritz some lemon on the skewers for a bit of zest.

Try Recipe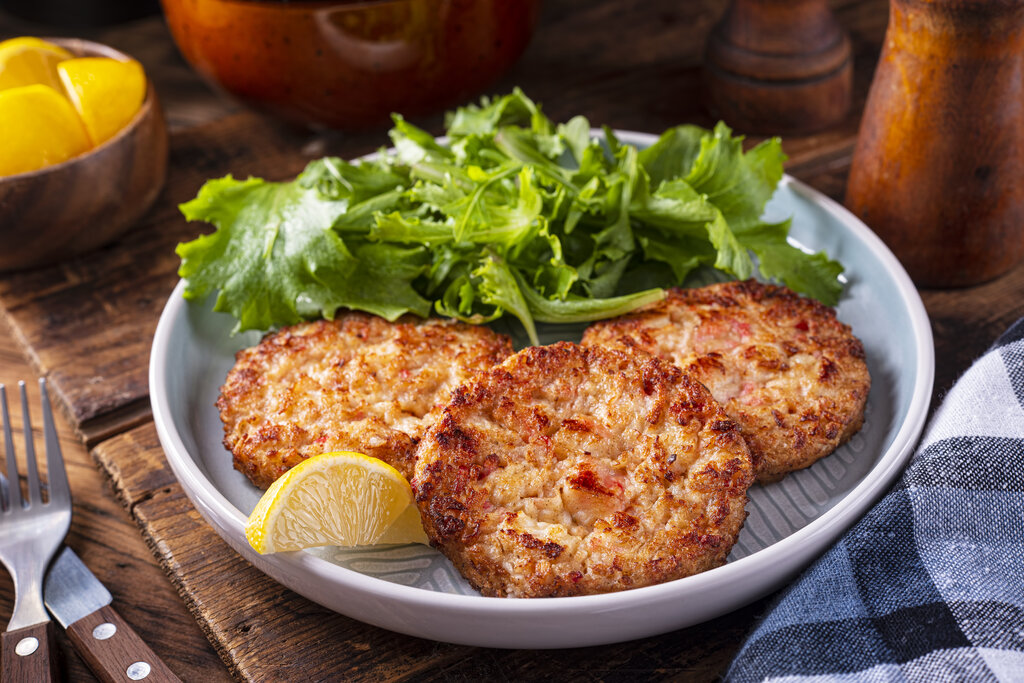 34 of 37
Crab Cakes
Add this scrumptious appetizer to your Father's Day recipes list especially if you're going for a seafood theme. These jam-packed crab cakes are infused with familiar tastes such as dijon mustard, onion powder, and of course, bay seasoning. You can also make this ahead of time and just slap it on the pan when you need it.

Try Recipe
---
Father's Day Dessert Ideas
You're sure to get a lot of brownie points from your dearest dad if you tickle his sweet tooth with these delectable treats!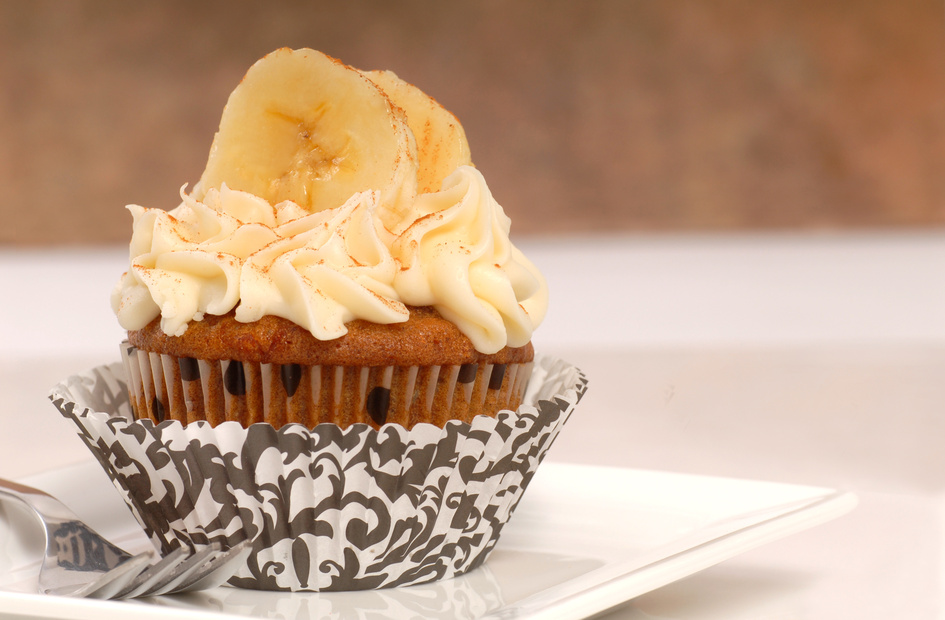 35 of 37
Banana Cupcakes
End the night on a sweeter note with these banana cupcakes spiced with the warm touch of cinnamon. Finish with a hefty amount of cream cheese frosting to make it even more indulgent.

Try Recipe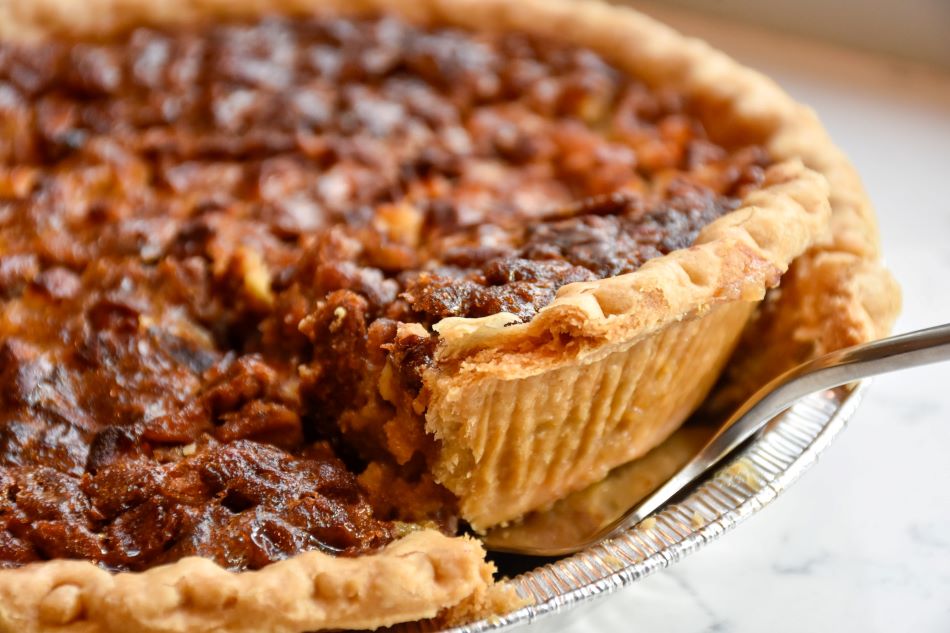 36 of 37
Southern Pecan Pie
To conclude a southern Father's Day surprise, there's nothing like a slice of this classic homemade pie to bless your heart. As easy as pies go, you can absolutely use a pre-made shell to carry the sweet nuttiness of the pecan filling.

Try Recipe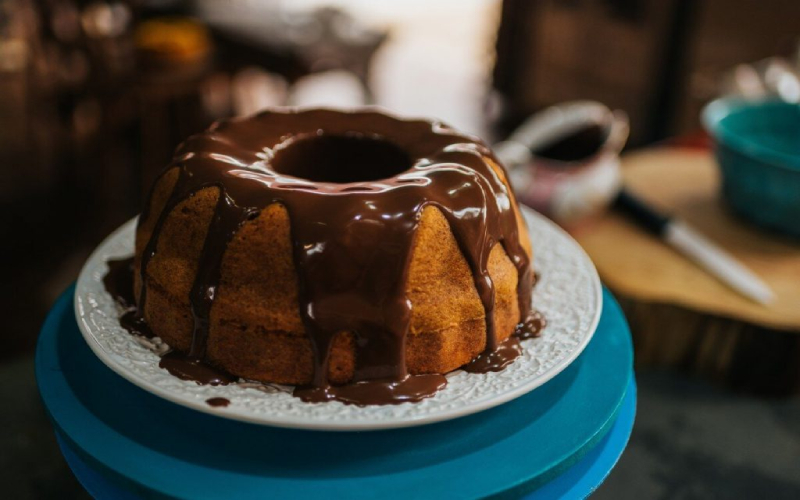 37 of 37
Toffee Cake
A round of applause for your brilliant dad and, well, for this golden toffee treat! This dessert will be the icing on the cake for being so quick and easy to bake – you only need three ingredients. How sweet is that?

Try Recipe