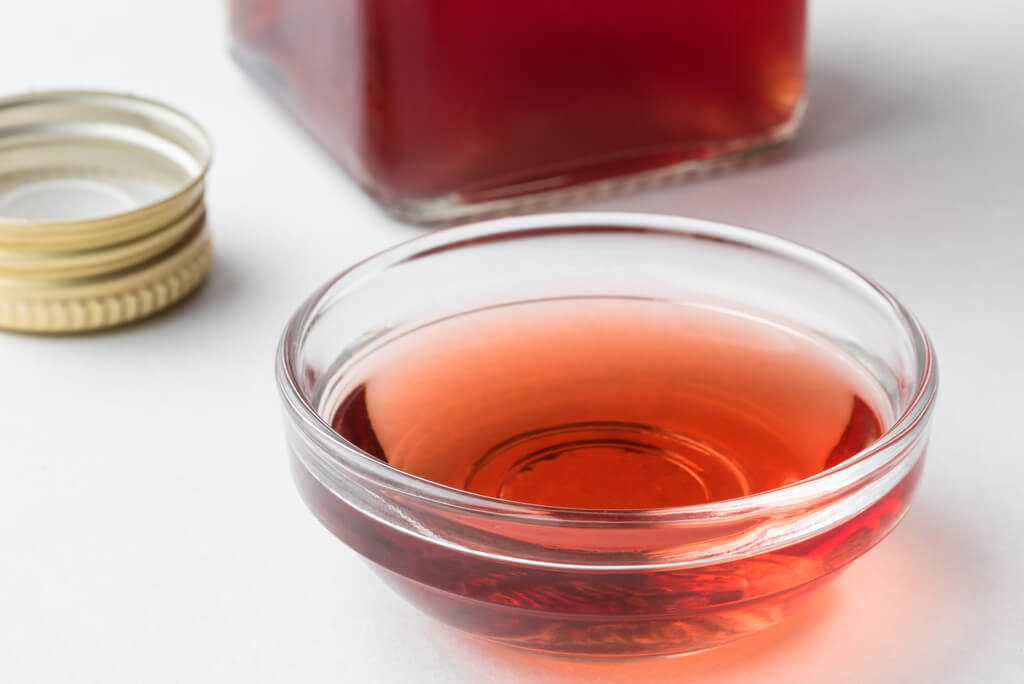 8 Sherry Vinegar Substitute Options for Cooking
Imitating the complex and nuanced taste of sherry vinegar for your Spanish recipes can be daunting, especially when you know how unique the ingredient is. Why do we say that? Well, it can be hard to substitute it without losing some of the Spanish flavors we all love. Now, it might be difficult, but it's not impossible. The key is to know how these sherry vinegar substitute options compare to the original, how you could use them, and what kind of recipes suit them the best!
So if you've run out of sherry vinegar, don't fret! Continue reading below and discover the best sherry vinegar substitutes for your everyday cooking now.
What Is Sherry Vinegar?
Sherry vinegar is a wine vinegar produced in Cadiz, Spain. It has a rich and nutty flavor with a delicate caramel flavor that makes dishes fancier. It adds a nice kick to hearty stews, salads, casseroles, and the popular Spanish chilled soup, gazpacho. Its complex taste is due to blending different barrels of young and older sherry wine — a process known as solera. While red and white wine vinegar are usually very acidic and balsamic can be bold and sweet, sherry is far from overpowering. It comfortably sits in the middle.
Besides making a nice touch to your salad dressings, sherry vinegar exhibits noteworthy health benefits. Consuming small amounts of this condiment can help raise good cholesterol as well as lower blood sugar and improve digestion. These health benefits are good for general weight loss and diabetics. 
Best Sherry Vinegar Substitutes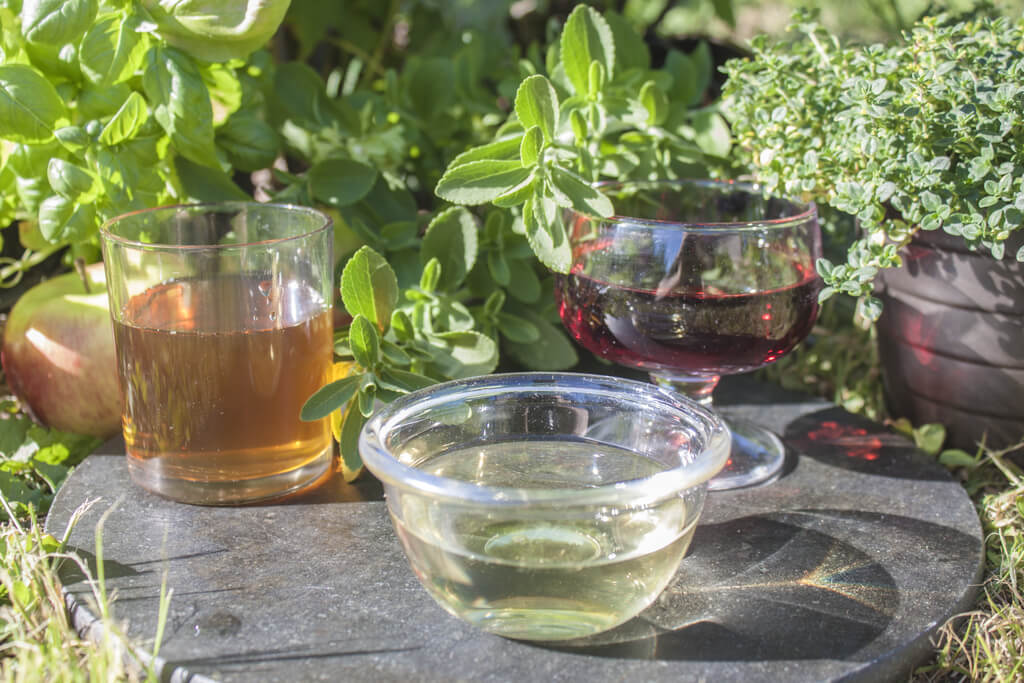 With all these uses, it shouldn't be too hard to empty a bottle of sherry vinegar quickly. The thing is, it can be hard to spot in your local grocery store (and can be quite pricey too!) So, this list is handy when you need sherry vinegar substitutes for your recipes.
Rice wine vinegar or rice vinegar has many varieties, but each is known for its slight acidic flavor that falls more into the delicate sweeter flavor scale. While rice wine vinegar is not a Spanish ingredient per se, its delicate sweet taste and slight acidity are the closest to the original ingredient. Now, remember to use the unseasoned variant. The seasoned variant contains salt and sugar, making it more suited to sushi rice, Asian salads, and dishes.
By adding equal amounts of this flavorful condiment, you won't miss the nuanced flavor and complexity of sherry vinegar. 
READ ALSO: Rice Wine Vinegar and Rice Wine: How Are They Different?
Champagne vinegar is another condiment that could work as an alternative. Like the original ingredient, this backup is also made by fermentation. Only this time, by using Chardonnay and pinot noir grapes (yes, the very same grapes used to make champagne). It has a very mild flavor that mimics the softer taste of sherry vinegar. Thus, it makes an acceptable substitute for sherry vinegar. But because it carries a less intense flavor and acidity than the former, you may have to add more to compensate for its taste. 
Considered as mildly acidic and slightly sweet, apple cider vinegar has the qualities that sherry vinegar is known for. But despite their similarities, it is still more acidic than the original ingredient. So adding it in small amounts is the way to go for this condiment. That, or you can also mix it with other ingredients such as sugar to even out the astringency and then use it in a 1:1 ratio. 
Since apple cider vinegar is widely available, most would benefit from this backup. But because it also has a distinct taste, consider the dish's flavor before deciding on using this one.
Between white and red wine vinegar, this condiment has a less acidic and softer flavor profile. So you should consider trying this substitute first before going with the red variant. And of course, where and how you'll use it also matters.  Use this sherry vinegar replacement for dishes with similar flavor palates.
If you're using this condiment, the same ratio to sherry vinegar should do the trick. You can add more if you like, depending on the dish.
READ ALSO: 12 White Wine Vinegar Substitute Options You Can Use In a Pinch
If by some chance your pantry is void of whites, don't worry! You can also opt for red wine vinegar in place of sherry vinegar. Although harsher and more acidic than the former backup, this replacement will work just fine if you know how to incorporate it in your dish. Add it to dishes that need a more distinct and prominent flavor that's otherwise harder to achieve for delicate vinegar variants.
Because this rice wine vinegar tends to be quite harsher, start by putting less. Then add more as needed and preferred.
Sherry Wine
Now, let's demystify the age-old question: can we substitute sherry vinegar with sherry wine? The answer is a simple yes. The two ingredients can be used interchangeably in certain dishes and it's likely because sherry vinegar is made using sherry wine, after all. Additionally, both are nutty, slightly sweet, and can have a very complex taste.
But there's a small catch: this swap is sweeter, less acidic, and of course more alcoholic. Don't worry. Solve the second half of the problem by cooking the alcohol off. Meanwhile, you can offset the lack of acidic elements by mixing three parts of red wine vinegar and one part of sherry wine. Use this mixture for dishes that require prominent sherry flavor lacking in the other replacements. 
A well-known Italian ingredient, balsamic vinegar leans more on the sweeter side with a bolder and more intense flavor profile than sherry vinegar. It tastes strongly of fig, molasses, cherry, chocolate, and prune. Overall, this condiment has very low acidic elements, which makes it a good non-alcoholic substitute for sherry vinegar in some recipes. 
To start on this swap, we recommend using the same amount then gradually adding more until you reach your dish's desired taste. Depending on the dish, you may also have to adjust some ingredients here and there because of its sweet flavor. 
In a pinch, fruit juices like lemon and lime juice are good non-alcoholic substitutes for sherry vinegar. However, unlike the substitute choices above, citrus juices bring a somewhat different tang. That's because all kinds of vinegar are based on acetic acid, while citrus juices rely on citric acid to bring sour notes to dishes. Nevertheless, a dash of lemon and lime will provide sourness and sweetness that's somewhat similar to sherry vinegar.  If you want to bring it closer, you definitely have to adjust the acidity on this backup. Perhaps, by adding a splash of vinegar?
Delicious Recipes That Use Sherry Vinegar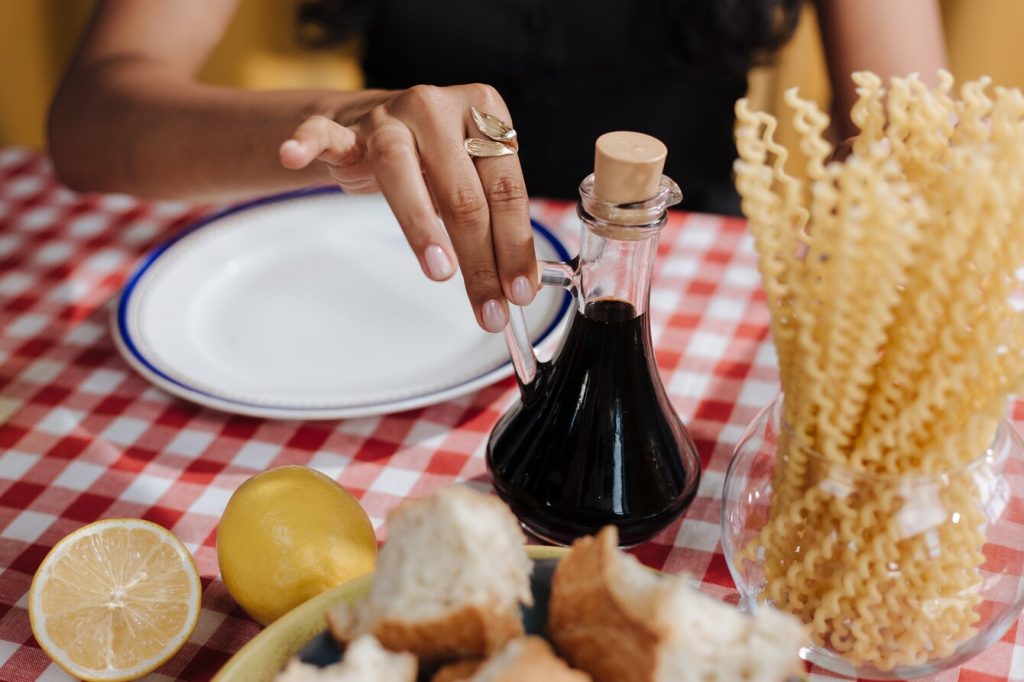 Now that sherry vinegar substitute options are all laid out, it's time to put them to the test by trying out the recipes below! 
Use These Flavorful Sherry Vinegar Substitutes for Cooking 
Sherry vinegar has its own unique properties, but it can be substituted with other similar-flavored ingredients. Considering how limited its stocks are in grocery stores compared to other kinds of vinegar, it's high time you find alternatives. We hope we have helped you find the best substitutes so you no longer have to go sherry-less in your favorite tangy dishes.