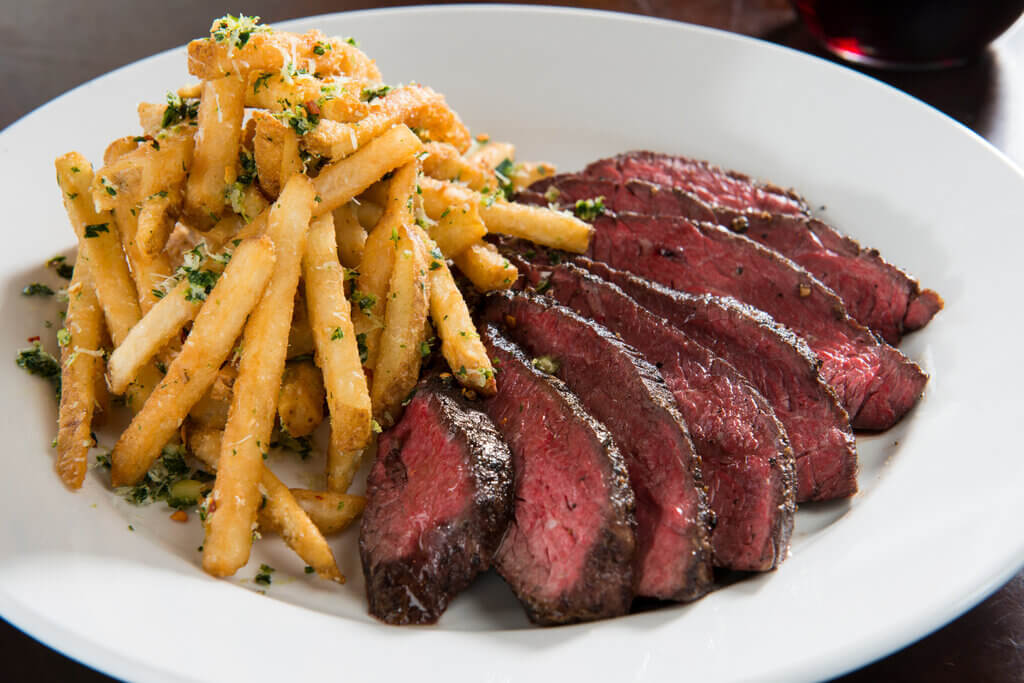 20+ Best Sides for Steak You Can Make
No matter how it's prepared and cooked, serving a deliciously tender steak is sure to satisfy anyone. But we all know recreating steak recipes for dinner won't be complete without the tastiest side dishes. Now, what exactly goes good with steak? If you're in the mood for classic potato dishes or want to spice things up, take a look at the best sides for steak in this article!
You can mix and match the options below and enjoy a special feast with your loved ones on any occasion.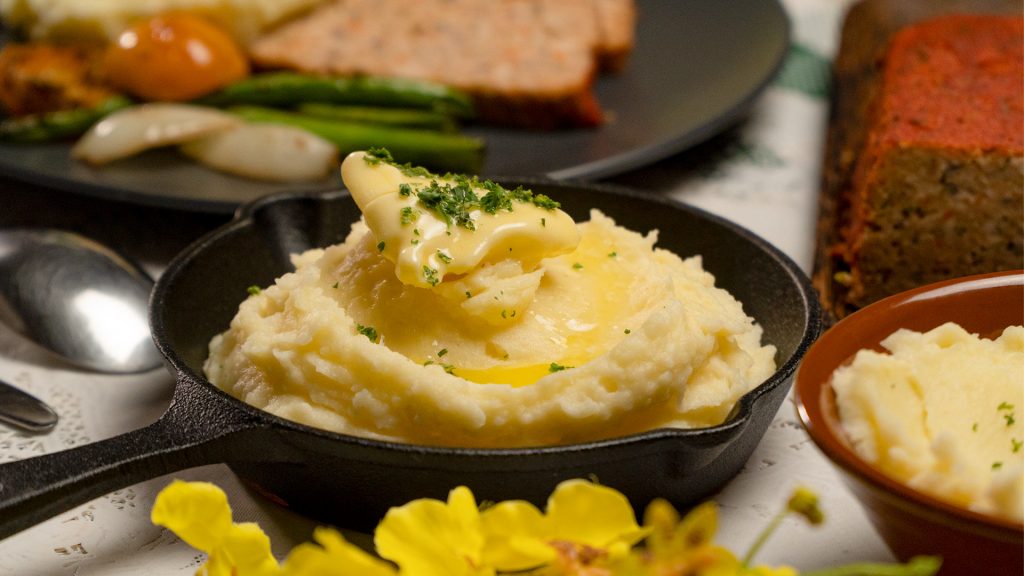 01 of 22
Mom's Mashed Potatoes
When it comes to steak pairings, these classic mashed potatoes sit on top of our list as it's a crowd favorite. The buttery goodness of this steak side dish can be replicated in under 30 minutes! It's truly irresistible and even more so when drenched with silky brown gravy.

Try Recipe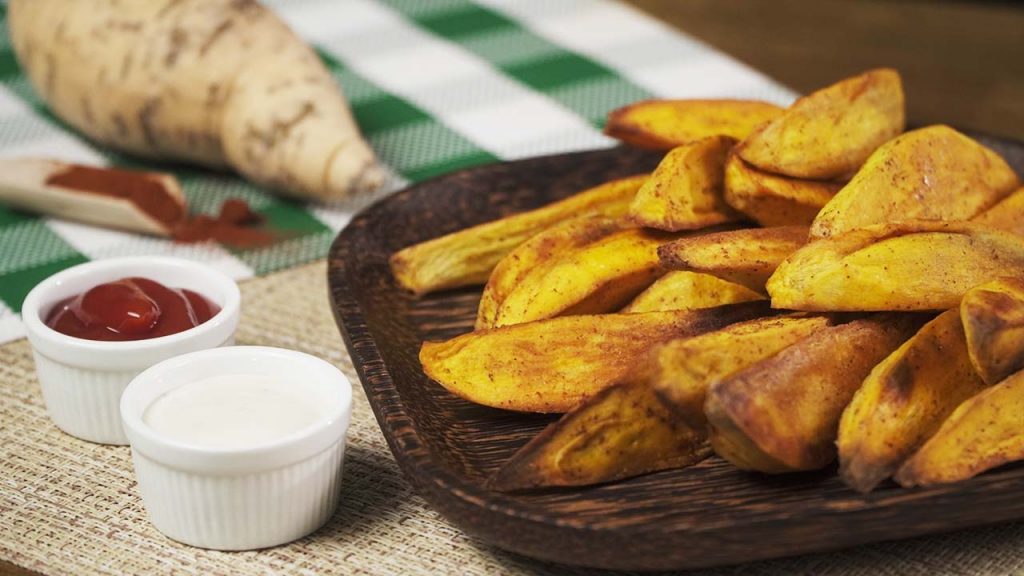 02 of 22
Sweet Potato Wedges
Steak and potatoes are a classic combination that everyone enjoys, hence the number of potato sides for steak on this list. But if you're looking for a hassle-free choice, these sweet potato wedges are golden. With just five ingredients and one trip to the oven, you get a side dish that you can effortlessly pair with any cut of meat and dipping sauce.

Try Recipe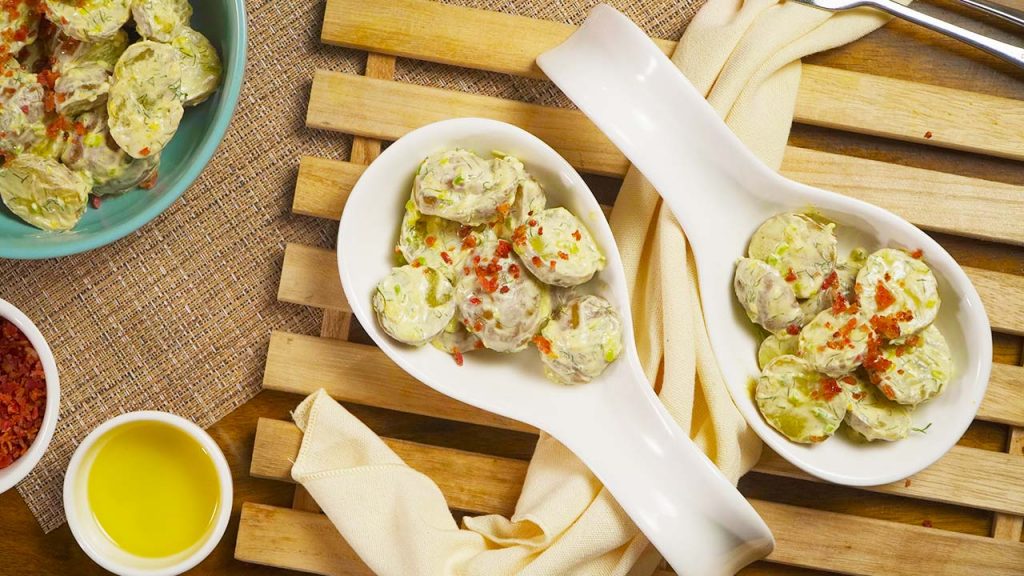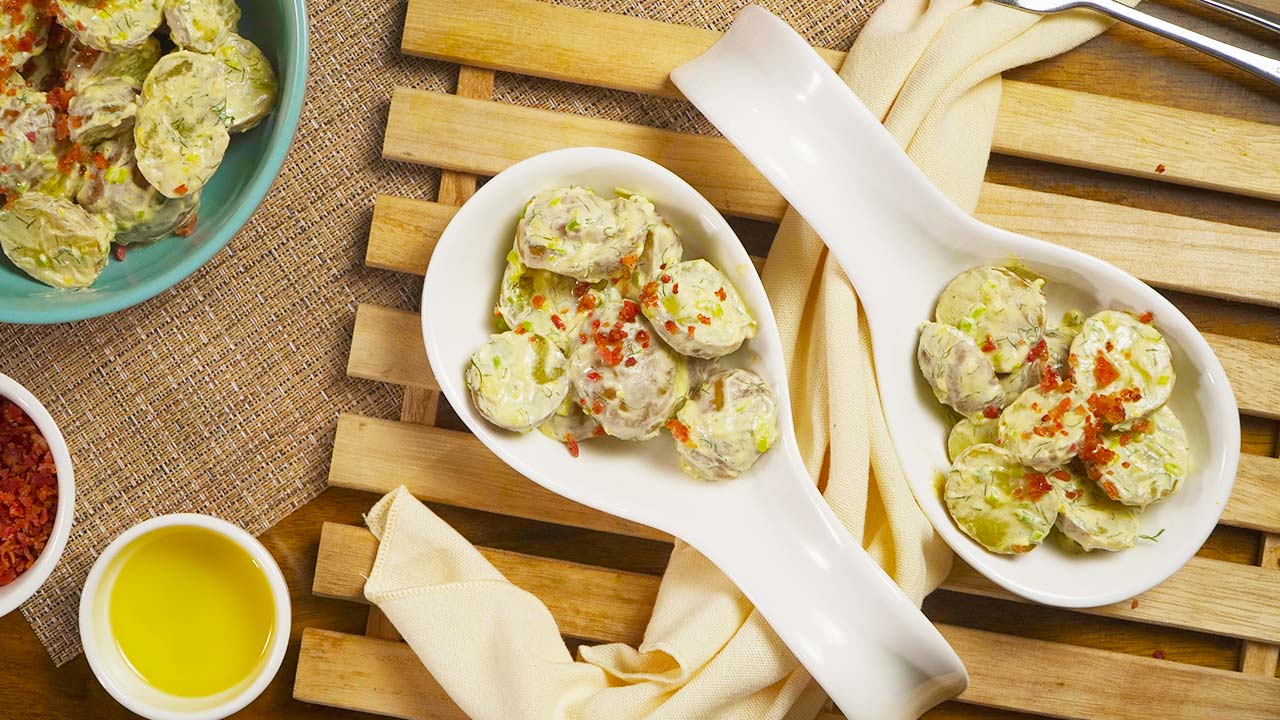 03 of 22
Potato Salad with Lemon and Dill
Healthy sides for steak don't have to be bland and boring no more! This combination of fork-tender potatoes and tangy dressing is definitely worthy of a space on your plate. Unlike typical potato salads, this one uses sour cream instead of mayo which makes the dish creamier and healthier. It's quick to prepare and is bursting with fresh flavors that will complement your steak well. 

Try Recipe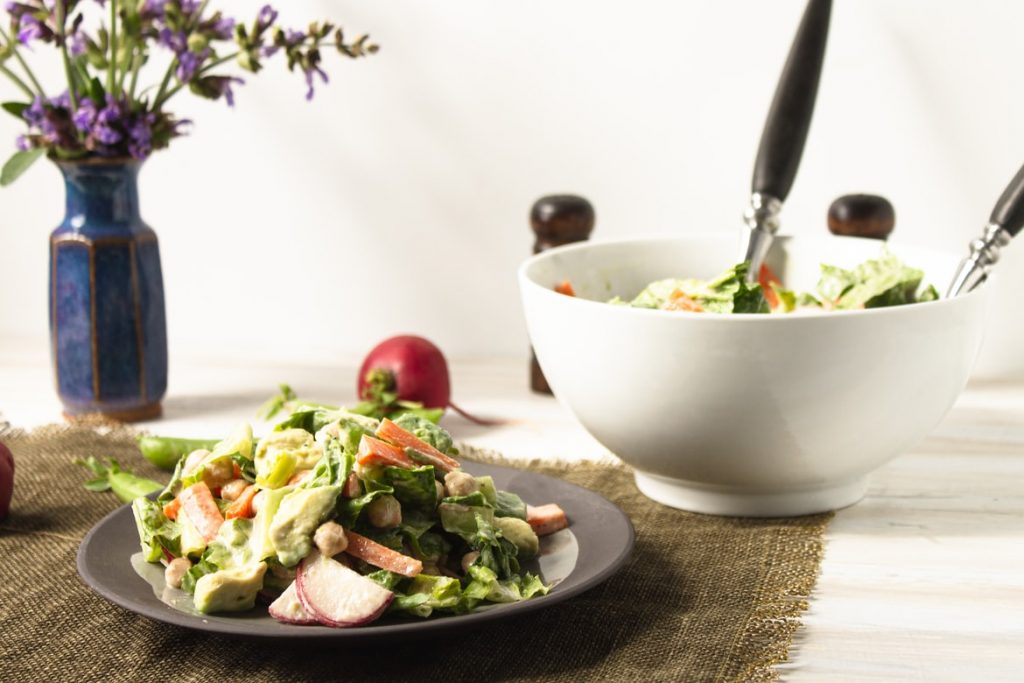 04 of 22
Chopped Wedge Salad
How about something to balance rich and fatty cuts of meat? This light chopped wedge salad helps cut the grease with the freshness of the lettuce and tangy bites of tomatoes. Like any salad, this one's also customizable. If you want some texture to your steak side dishes, you can toss in some walnuts or apple slices in the mix. Coat everything with a funky blue cheese dressing and you're good to go!

Try Recipe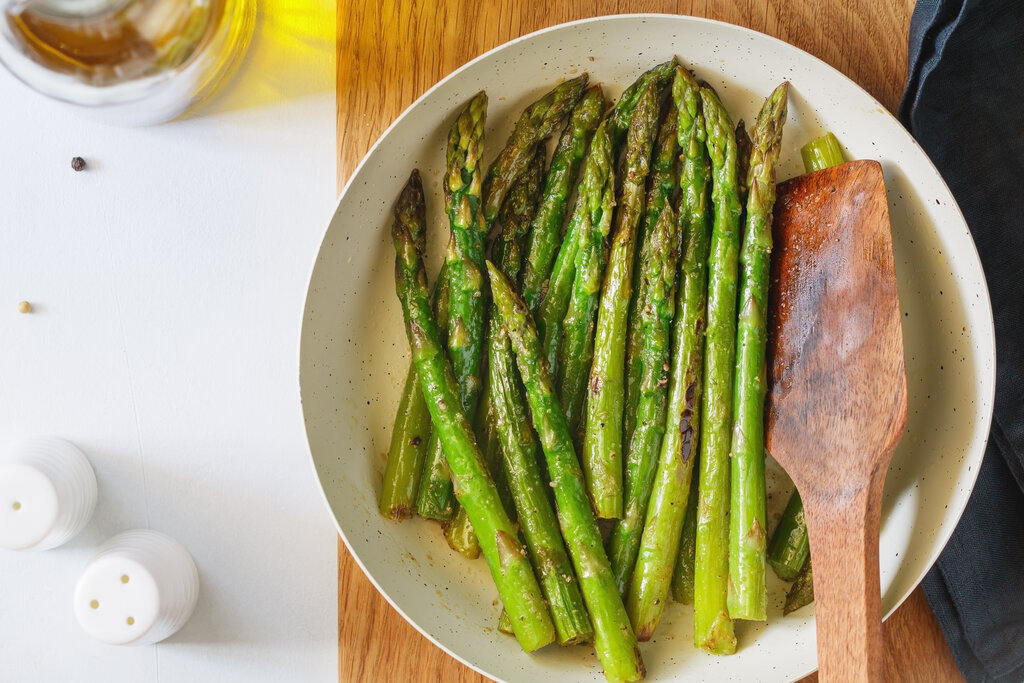 05 of 22
Air Fryer Asparagus
If you've never air-fried asparagus, then you're missing out! Despite its simplicity, this dish offers a tender and crisp bite that mingles well with a juicy steak. While you cook your protein on the stove, let your Chefman air fryer handle your side dish in just 11 minutes!

Try Recipe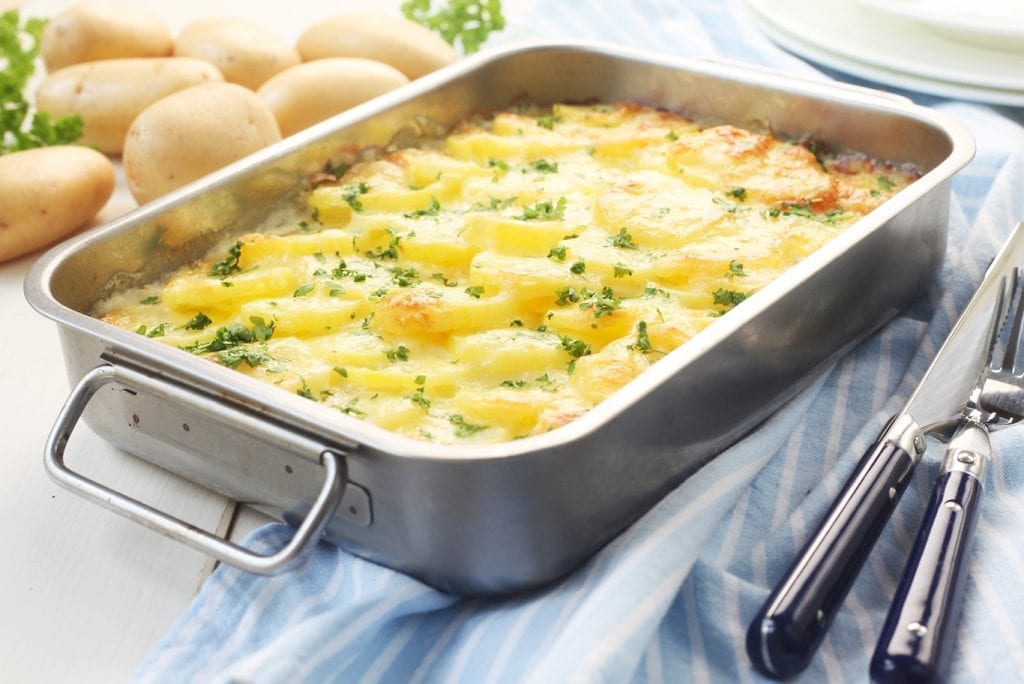 06 of 22
Potatoes Au Gratin
There's nothing quite like the fusion of potatoes and cheese for your steak dinner sides! This indulgent dish works great with just about any entrée and can even stand on its own. However, we do recommend pairing it with sirloin steaks for a truly extravagant meal. Perfect for a special night with your loved ones. Make it ahead of time and just throw it in the oven when needed.  

Try Recipe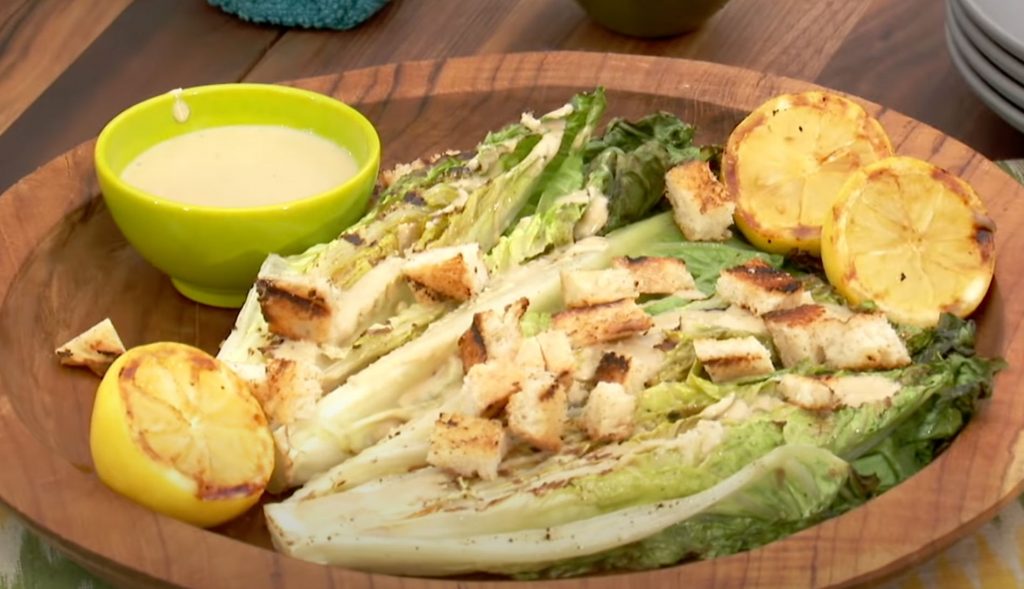 07 of 22
Grilled Caesar Salad
A touch of flame to your side dishes for steak will add a bit of smokiness that matches any grilled meat. So how about grilling your romaine lettuce? We know it's a bit strange but don't knock it 'til you try it! This charred lettuce combined with a creamy Caesar dressing and croutons might just be the steak companion you're looking for.

Try Recipe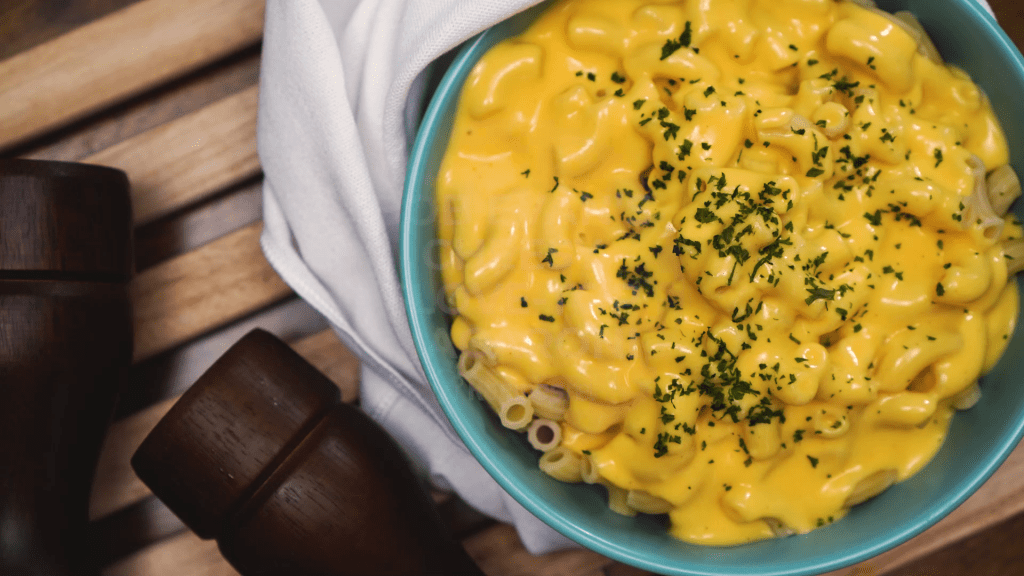 08 of 22
Stove-Top Macaroni and Cheese
A filling meal such as a steakhouse dinner should include hearty sides such as this macaroni and cheese. This Bob Evan's inspired cheesy mac uses cheddar in the sauce, but you can try other types of cheese to fit your taste. Bring a big batch to your family barbecues and share this comfort food with your loved ones!

Try Recipe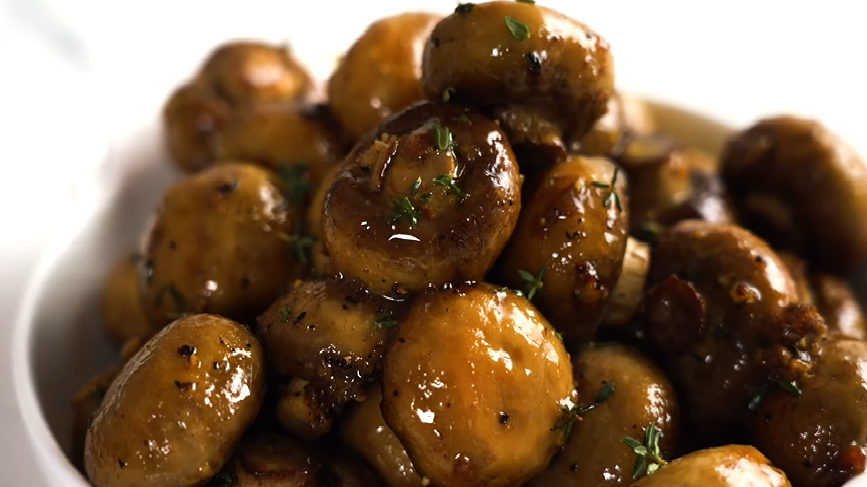 09 of 22
Garlic Butter Mushrooms
Elevate your evenings with sides for steak that are effortlessly tasty! Roasting mushrooms lend a nutty and umami taste that you can't help but adore. Regardless of whatever type of mushroom you use for this dish, you're guaranteed texture and depth that suits the meatiness of your steak.

Try Recipe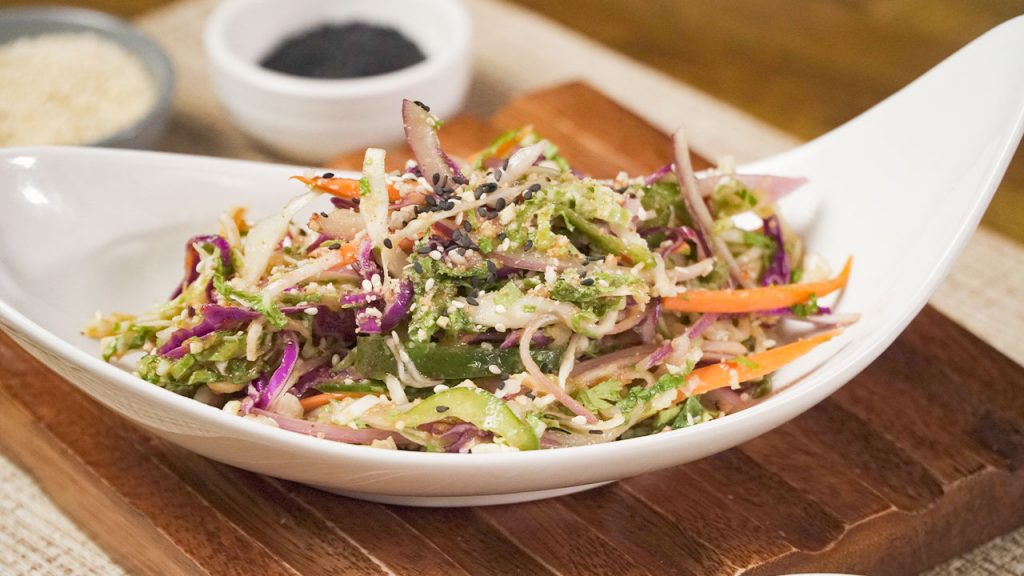 10 of 22
Thai Coleslaw
You definitely won't toss this dish to the side! This Thai coleslaw is one of the many easy side dishes for steak that is bursting with flavor and texture. The tangy dressing will help contrast fatty meats and excite your tastebuds as it's also sweet and slightly spicy. Meanwhile, the crunch of the veggies and peanuts will make every bite enjoyable! You can also prepare this Thai coleslaw ahead of time as it's best served cold.

Try Recipe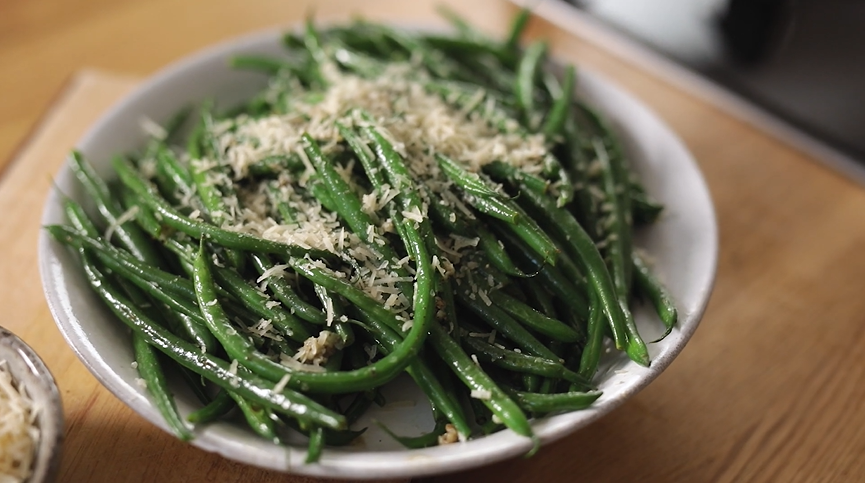 11 of 22
Garlic Green Beans
Tie your steak supper together with a simple yet elegant side dish such as this. Crisp and toothsome green beans roasted in the oven take no effort at all! This alongside your prime cut and velvety mashed potatoes will impress your guests. Go for a restaurant feel and grate more parmesan cheese over the beans.

Try Recipe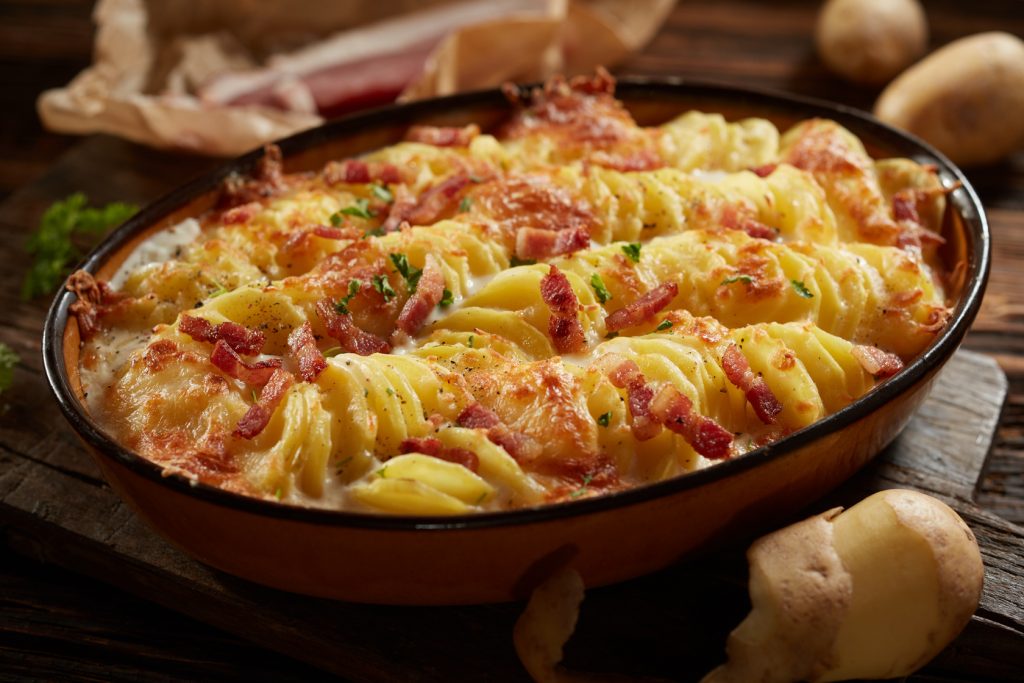 12 of 22
Scalloped Potatoes
Take your fill with rich and starchy sides for steak that is easy to recreate! This Swiss cheese and bacon layered potatoes go well with any main course. We recommend keeping a casserole in your fridge ready to go and pair it with other meals.

Try Recipe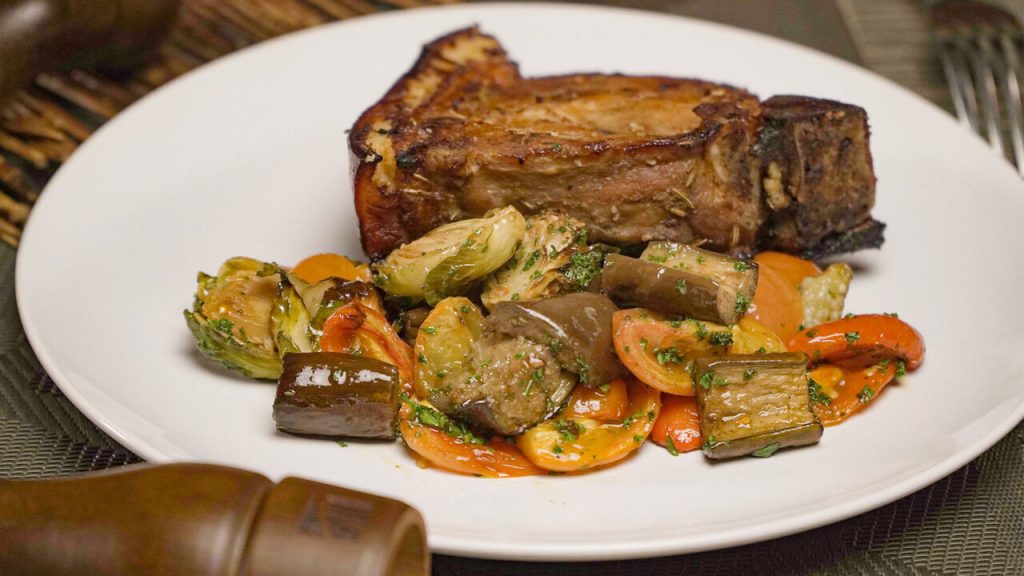 13 of 22
Roasted Brussels Sprouts
Wondering what to serve with steak for a truly fulfilling meal? Take advantage of seasonal vegetables in their prime to add variety to your supper. Combining the nutty flavor of brussels sprouts, the slight sweetness of eggplant, and tangy tomatoes might be the best bet for your table. Feel free to add other vegetables you have on hand.

Try Recipe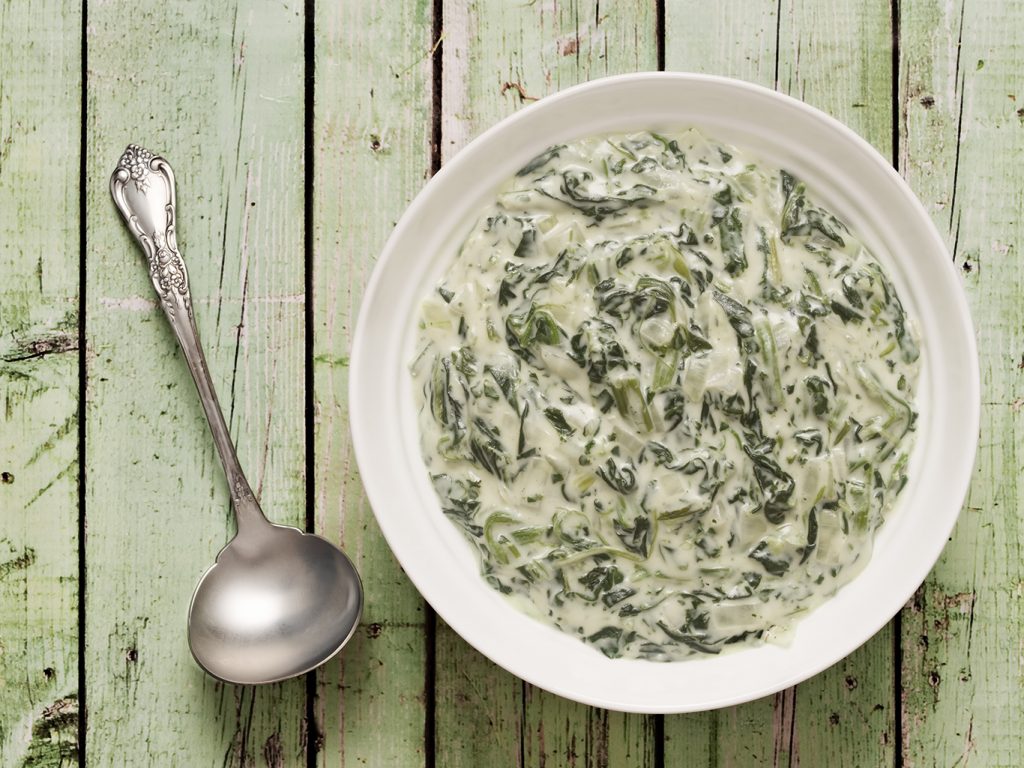 14 of 22
Creamed Spinach
Some may consider this spinach dish the cream of the crop of pot lucks. And with three types of cheese and a hint of nutmeg, it's sure to be a hit with your family members.

Also, you can use fresh spinach or frozen ones to make a big batch! Take seconds or even thirds to smother every bite of these cheesy greens. 

Try Recipe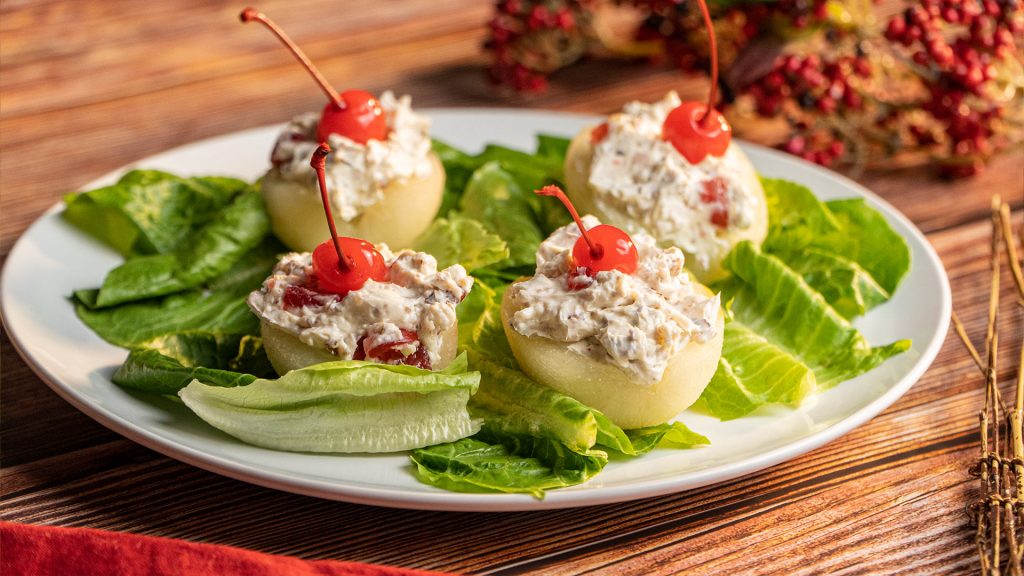 15 of 22
Pear Salad
If you enjoy the contrast of sweet and savory, coupling this pear salad with your steaks will be a delight. The cream cheese filling is studded with the texture of pecans and cherries to keep every mouthful tasty.

Enjoyed best when chilled, it works as a side dish, appetizer, or dessert!

Try Recipe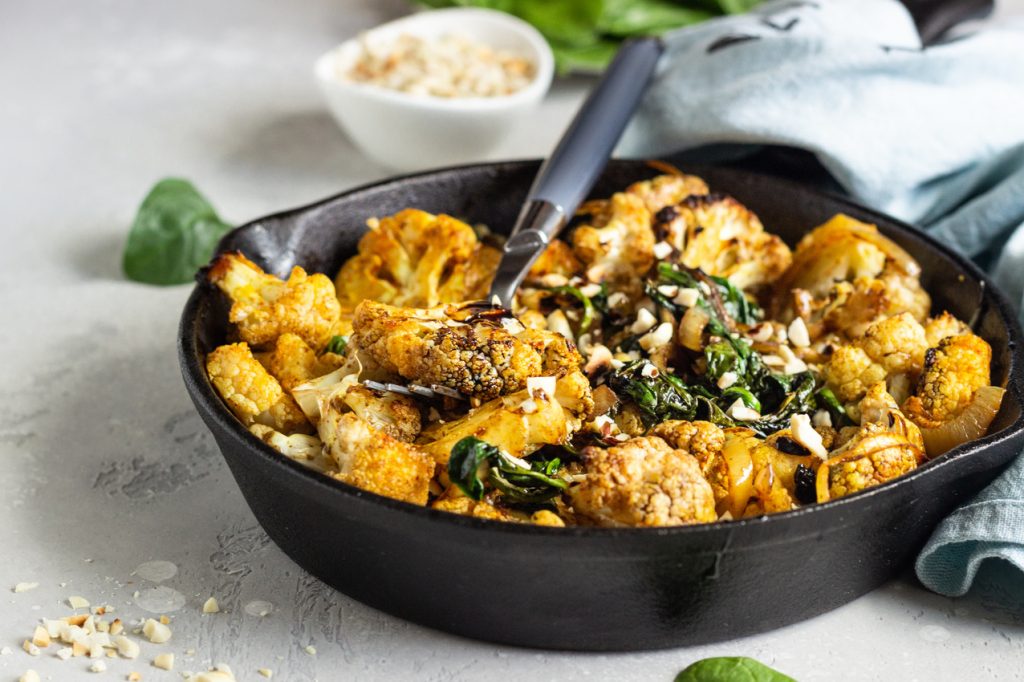 16 of 22
Pan-Roasted Cauliflower with Pine Nuts
If you don't know what to make with steak, then spice things up and introduce this roasted cauliflower side dish to your plate! You can relish Mediterranean flavors in the comfort of your home without a trip to a fancy restaurant. Just toss the ingredients in the oven and let the tomatoes caramelize with the cauliflower. Brighten everything with a drizzle of lemon juice and you're good to go!

Try Recipe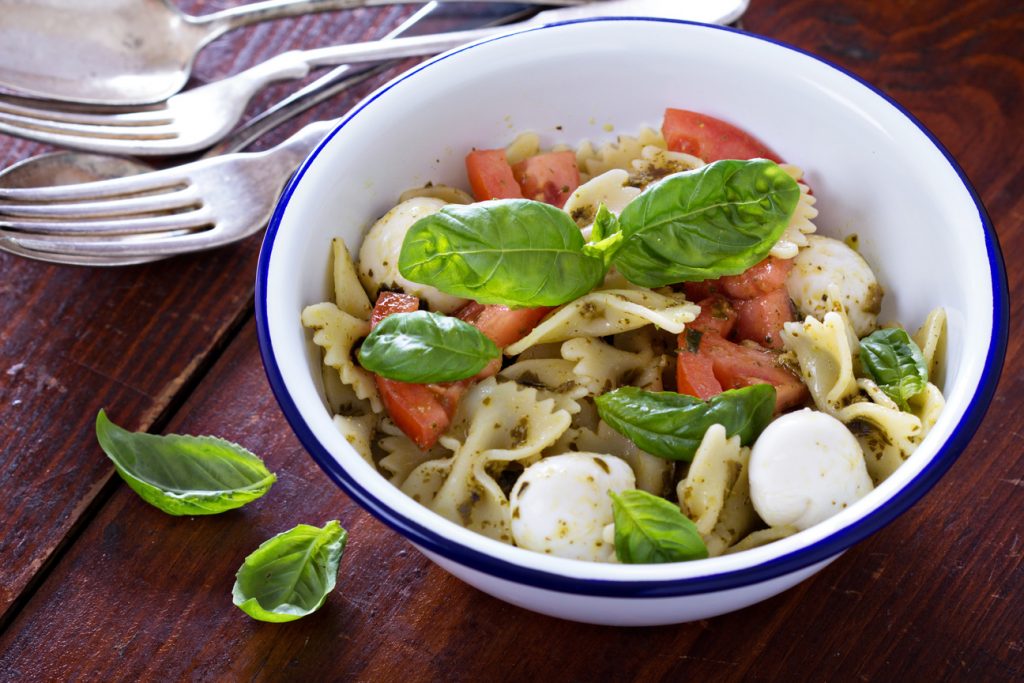 17 of 22
Caprese Pasta Salad
Satiate your appetite with a hearty steak and some refreshing pasta salad on the side. This filling take on a Caprese salad is a great companion on special occasions. Any type of short pasta would do to soak up the flavors of salad in one bite. Simply dress fresh ingredients with a rich balsamic vinaigrette and impress your partner for the night. 

Try Recipe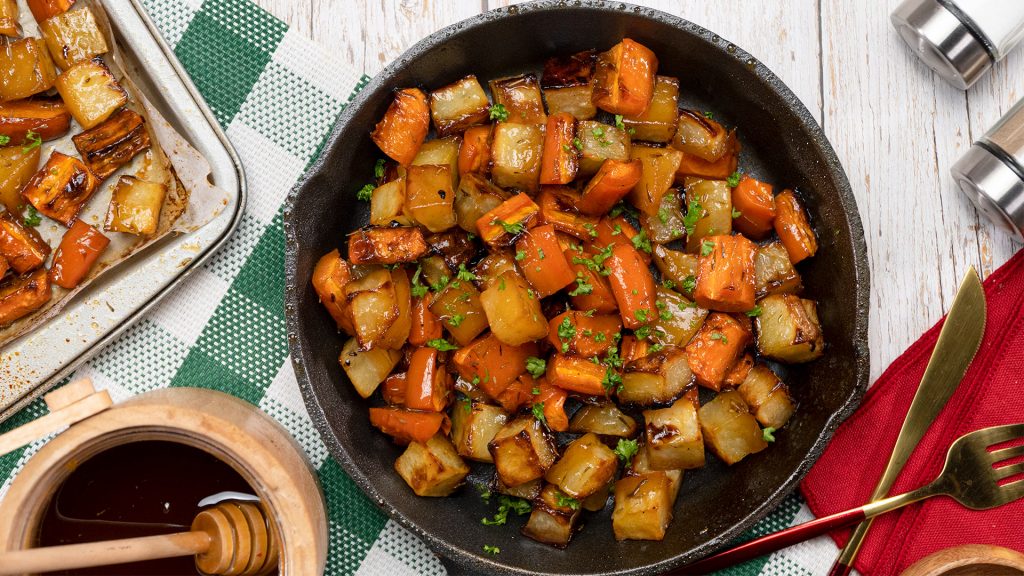 18 of 22
Honey-Roasted Potatoes and Carrots
If you can't decide what to make to eat with your steak, opt for roasted root veggies! You can never go wrong with starchy potatoes and carrots to cap your meal. The sweet-savory combo of honey and dried herbs will glaze your tastebuds with glee. Make sure to keep the pieces in similar size to cook evenly in the oven.

Try Recipe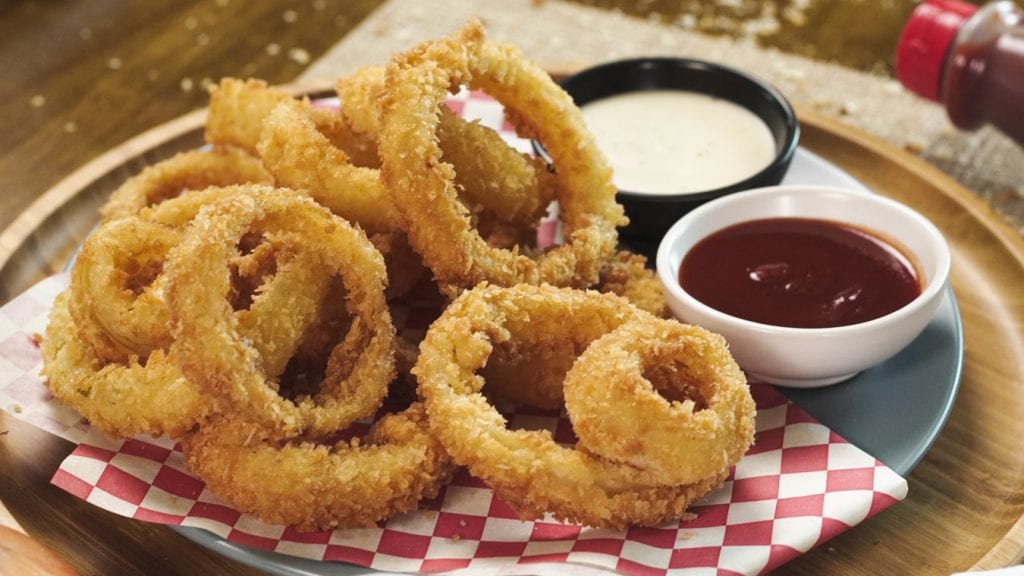 19 of 22
Crispy Onion Rings
Say you're crunched on time and can't think of sides for your steak, why not rely on pantry staples to save the day? With ingredients already in your kitchen, you can make panko-crusted onion rings that add texture to your plate. Round out a bistro-style steak dinner with this recipe you can make in just 30 minutes.

Try Recipe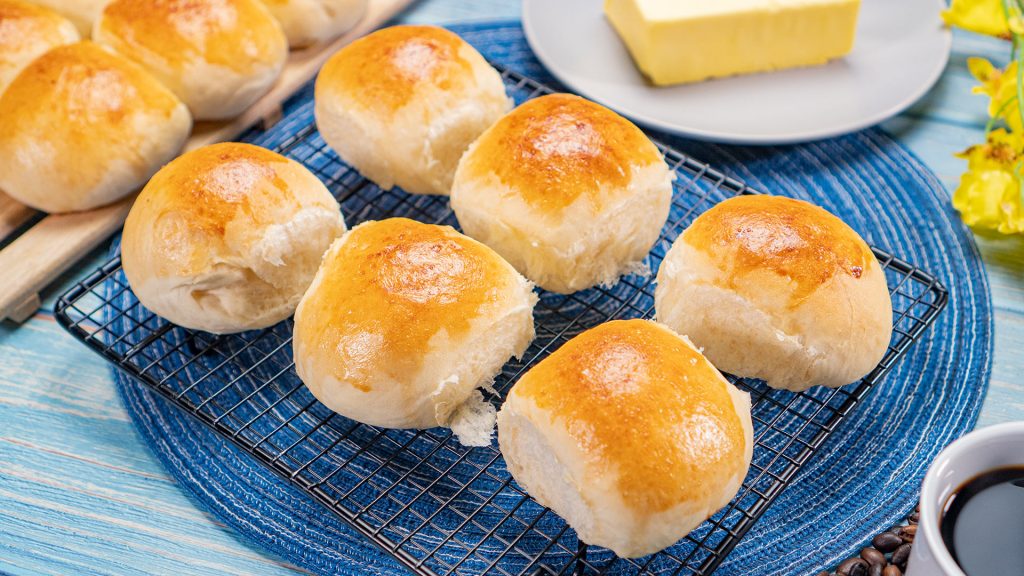 20 of 22
Butter Buns
Steak drippings are deemed as liquid gold for meat enthusiasts, so having side buns that help soak all that goodness is a win! Prepare these soft and fluffy buns ahead to enjoy warm rolls come dinnertime.

Try Recipe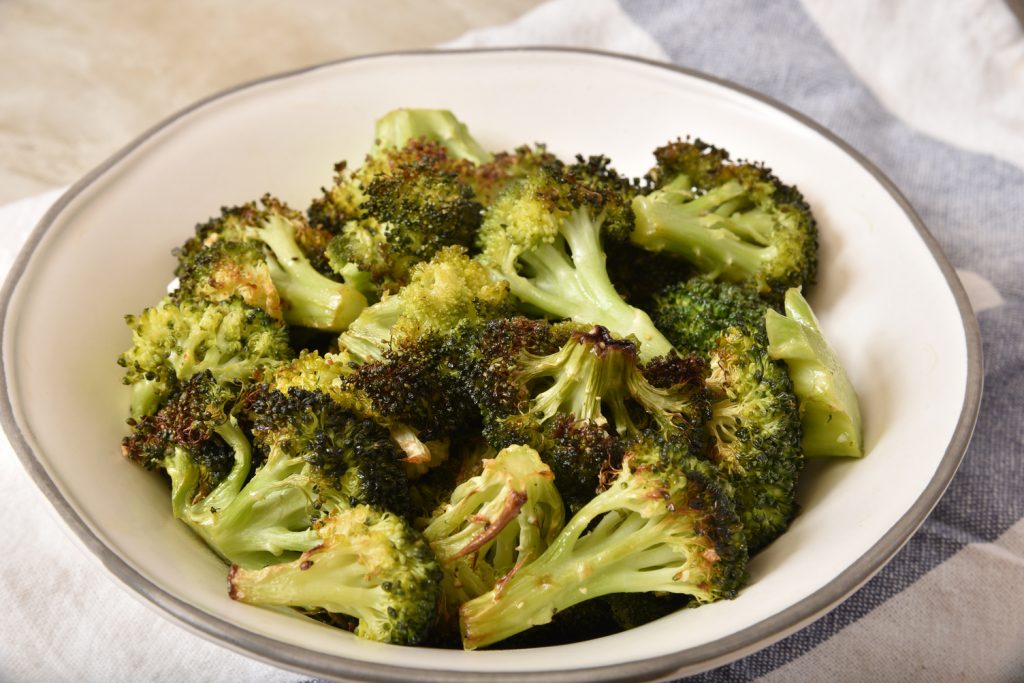 21 of 22
Air Fryer Broccoli
Why settle for mushy steamed florets when you can get it crispy in the air fryer? Soft and watery veggies can be a bummer. So, step up and prepare this quick broccoli side dish tossed with Italian seasoning instead.

Also, it's the best bet if you're way behind supper preparations. Like any good sides for steak, this quick dish only takes 15 minutes to make!

Try Recipe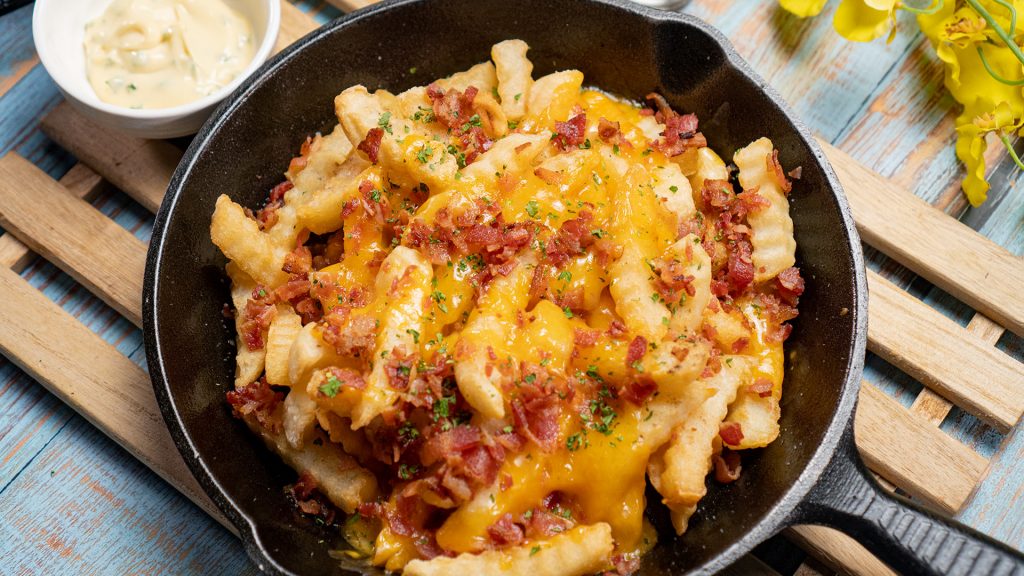 22 of 22
Outback Steakhouse Cheese Fries
What goes good with steak? Potatoes! There's no denying that french fries are one of the greatest sides to steaks. But if you're tired of plain potatoes, you can jazz it up à la Outback Steakhouse. These Aussie cheese fries are loaded with bacon and gooey Colby-jack cheese you simply won't resist! 

Try Recipe