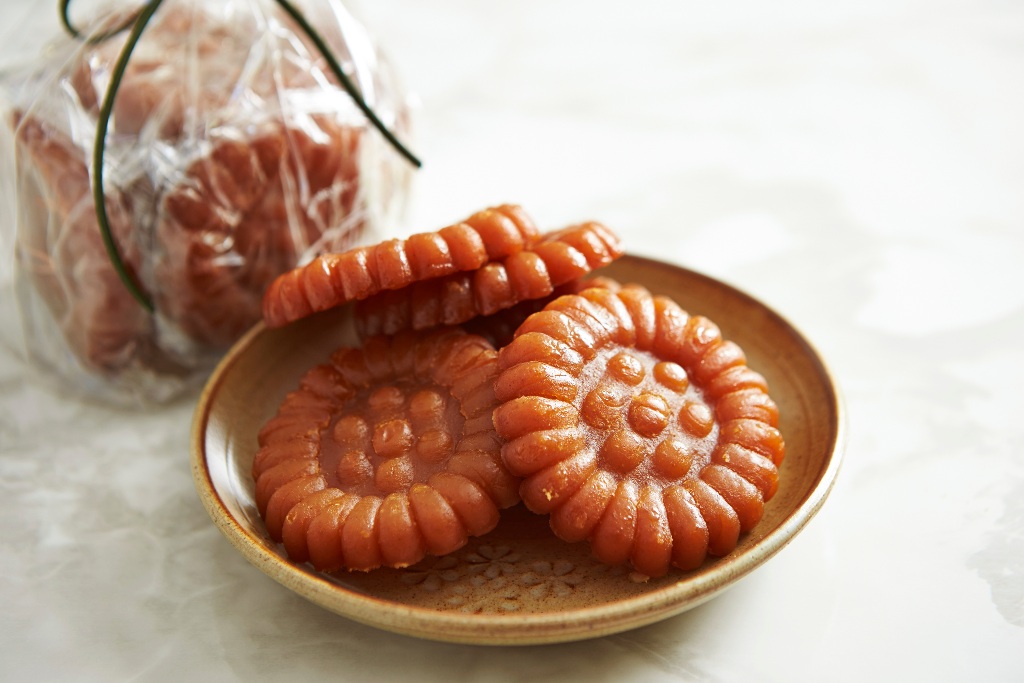 33 Popular Korean Snacks That Are Worth the Hype
In the last couple of years, we've seen K-Pop's domination of the music landscape. And there's no denying the increasing popularity of Korean dramas (K-dramas) and films. With that, it's safe to say that Hallyu (meaning 'Korean wave') has the whole world wrapped around its fingers. We're even seeing traces of this Korean cultural wave in the food industry, as Korean desserts, main dishes, and even Korean snacks have been all the rage as of late! 
Want to ride the wave? You can start by checking out the best Korean snacks, just to see what the hype is all about. From sweet chocolate pies to popular ramyun brands that are showcased in films, take your pick below. 
3. Binggrae Banana Milk
Guardian: The Lonely and Great God and Weightlifting Fairy Kim Bok-joo. After all, banana-flavored food and drinks (everything, really) is big in South Korea. And this product perfectly captures the craze in a small, yellow box. You can opt to make banana milk from scratch, but this ready-to-sip drink is tough to beat.
5. Shrimp Crackers
Saeukkang or shrimp crackers. As you would expect, this baked snack does have a bold shrimpy flavor. It's crispy and delicious nonetheless, especially for seafood lovers! You can find it in Asian grocery stores since it's one of the most well-known Korean snacks globally. Or you can have it delivered right to your doorstep.
7. Roasted Seaweed
kim, roasted seaweed is a common ingredient in Korean cuisine. You might have seen it before in dishes like kimbap, for instance. But did you know that you can also munch solely on these dried sheets for snacking? That's possible because roasted seaweed has an all-natural umami flavor that's delicious in and of itself. As a bonus, it's also naturally packed with healthy nutrients.
13. Dried Squid
Ojingeochae muchim or dried squid, in particular, is a common banchan (side dish) in Korean food that can also double as a snack. Think of jerky, but made with squid instead of beef. It's flavored with salt, sugar, and other seasonings as well. All in all, a strong seafood flavor shines through in this chewy snack.
14. Yopokki Cheese Tteokbokki
Reply 1988, as well as in the swoon-worthy show Oh My Venus. So it's not all that surprising to say that this rice cake treat is among the most popular Korean snacks that you can try. Luckily, there's no need to travel halfway across the world to enjoy a serving of the iconic tteokbokki! Thanks to these cheese-flavored Yopokki instant packets that you can purchase online, it's possible to have it without leaving the comforts of home. For the best experience, we suggest serving this chewy Korean snack with hard-boiled eggs and scallions on top.
15. Shiitake Mushroom Crisps
16. Samyang Fire Noodles
Buldak Bbibbimyeon at 12,000 SHU. The original version called Buldalk Bokkeummyeon is somewhere in the middle at 4,400 SHU. Thanks to Samyang fire noodles' incredible level of spiciness, it became one of the most popular Korean snacks on the internet in the last couple of years. For the trendy fire noodle challenge, people would go out of their way to purchase, cook up, and eat this snack. All the trouble, just to see if they could finish a pack! But if you could go past the heat, you'll be able to enjoy the rich flavor of the sauce. Since the product is available on the internet, you can now try it for yourself as well.
19. Jolly Pong
milk for breakfast. It's light and crunchy, with just the right amount of sweetness to keep you wanting more. No wonder it's been all the rage since it was first produced in 1972. So if you're a fan of lightweight Korean snacks, then you know the drill.
21. Yakgwa
Yakgwa or gwajul is among the best Korean snacks for this specific craving. It's a honey-flavored tea biscuit that's often enjoyed during traditional Korean celebrations like the Chuseok harvest festival. You'll love it with tea, a steaming cup of joe, or any beverage of your choice.
22. Gosomi Crackers
dips, or with a delicious beverage of your choice.
23. Hotteok
Hotteok or hoeddeok is a popular Korean street food. It's a stuffed pancake that can either be sweet or savory depending on the filling. It can be stuffed with everything from a saccharin brown sugar filling, to savory japchae or stir-fried glass noodles! You would often see vendors cooking this snack on the bustling streets in Korea. If you're up to it, you can make a fresh batch of hotteok at home using convenient Korean pancake mixes available online.
24. Anytime Sugar-Free Candy
29. Chilsung Cider
Korean food with Chilsung Cider, Korea's nostalgic carbonated beverage. It was all the rage in the '50s and '60s, so a sip of this drink is always a trip down memory lane for Korean natives. The original Chilsung is lime-flavored. It's tart and fizzy, the perfect refreshment to gulp down during hot days. Nowadays, Chilsung is available in several flavors, including orange, grape, apple, tangerine, pear, and mango.