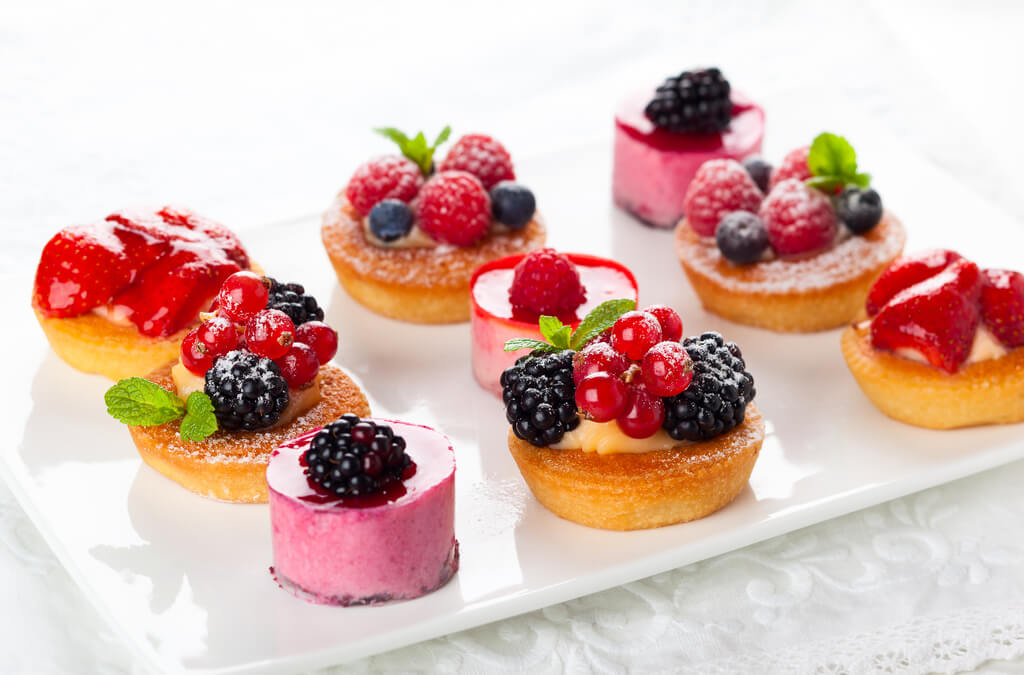 29 Best Mini Desserts That Are Absolutely Adorable
The saying "bigger is not always better" has never been more true, especially after seeing these adorable mini desserts. Appearance aside, the real beauty of mini dessert recipes is that you can stack different sweets in one dish. We don't know about you, but we love to try as many sweets as we can on special occasions. And you can't do that if all there is on your buffet table is a huge slice of cake.
So whether you like sweet treats or just enjoy eating miniature, these mini dessert recipes are for you. From mini pies, tarts to mini ice cream sandwiches, these bite-sized sweets are just as delicious as their full-sized counterparts. They may be tiny, but they're big on flavor!
---
29 Adorable Mini Dessert Recipes to Try
Regular day or not, judging by their appearance, it's no longer surprising you'll have these treats any day of the week. Regardless of the occasion, that is. If this is your first hand at trying mini sweets, check out this list we curated just for you!
Mini Chocolate Cake Bites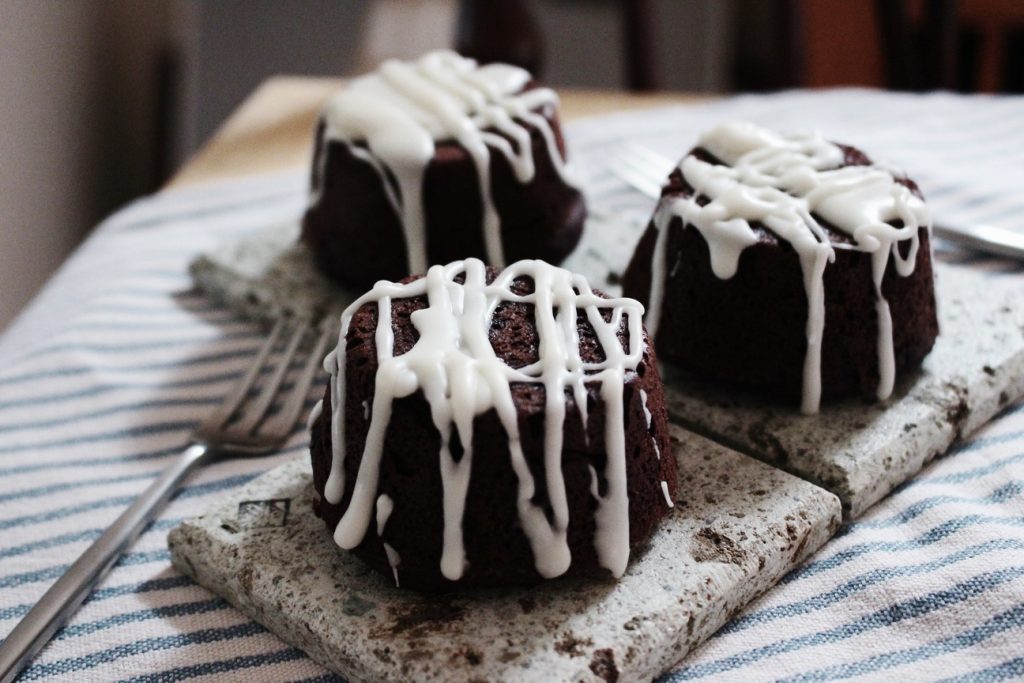 Almost everyone adores chocolate cake but we also can't deny the allure of other desserts on the table like ice cream or your favorite cream puffs! Good thing you'll serve these mini chocolate cake bites instead of filling cake slices. With its rich chocolate cake and indulgent glaze made of confectioner's sugar and cocoa powder in its bite-sized form, you'll surely have more room for more. Or more of everything else on the table.
Thinking it might take more time to make? This 48-piece cake bite recipe is done in less than an hour. And if you have helping hands, no one would say no to doubling the recipe.
Recipe for Inspiration: Mini Chocolate Cake Bites
Ice Cream Sandwiches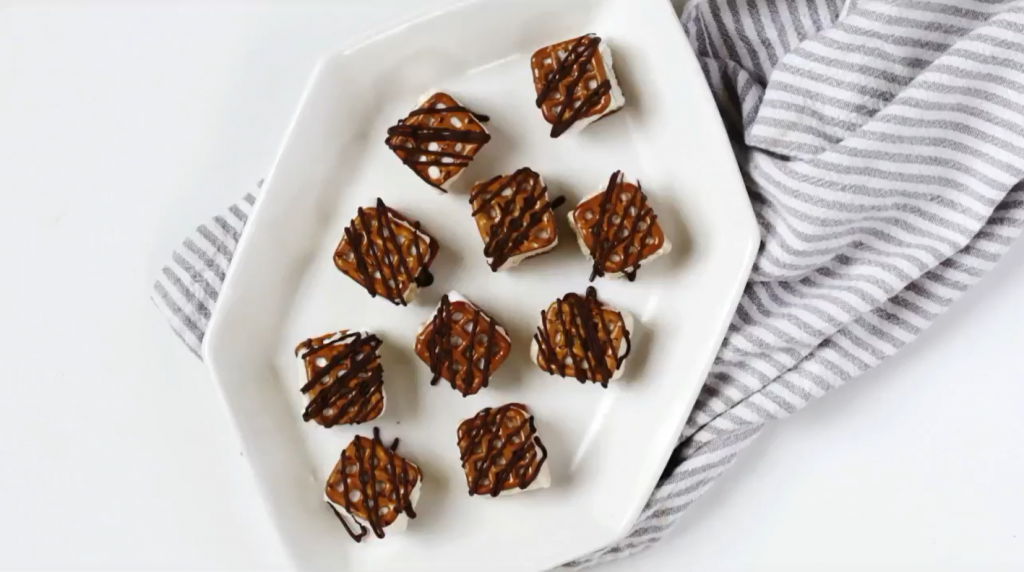 Think plain ice cream at a fancy party is too simple? Why not try ice cream sandwiches? We love that we can use whatever we like for the sandwich. You can use biscuits, brownie slices, wafers, and even cookies! If you don't know where to start, we suggest trying these easy ice cream sandwiches that feature strawberry ice cream sandwiched in pretzel crisps. Topped with Hershey's chocolate candy squares and strawberry slices, you'll definitely earn brownie points for best presentation.
Recipes for Inspiration: Mini Ice Cream Pretzel Sandwiches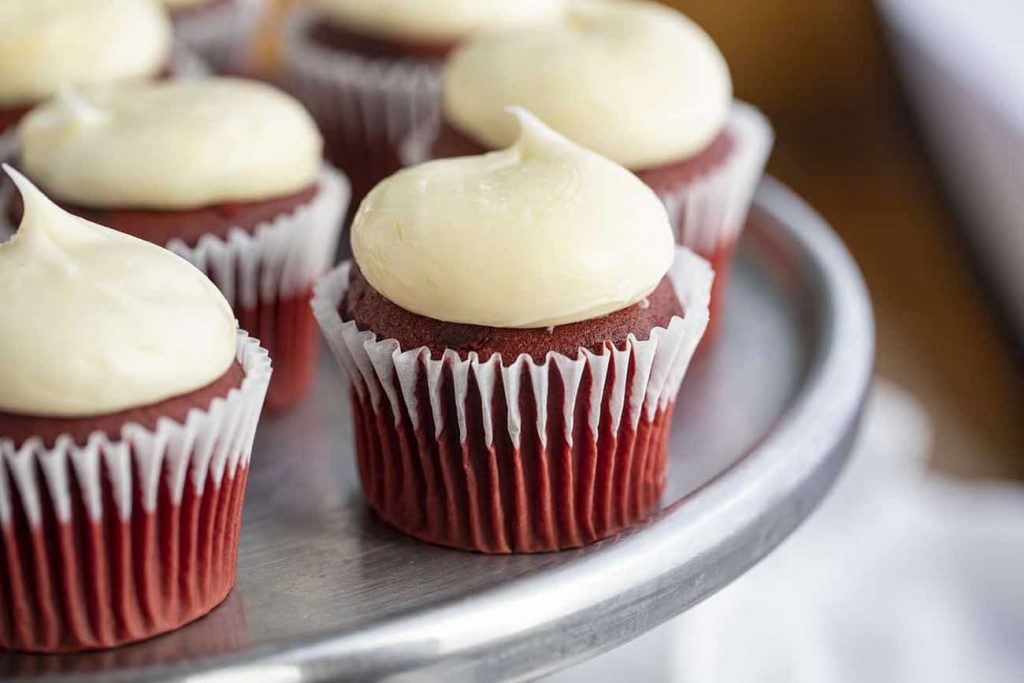 Enriched with the flavors of sour cream, buttermilk, and vanilla, these red velvet cupcakes make for a moist, fluffy, yet decadent treat! And because it's made with unsweetened cocoa powder, expect these cupcakes to have the right balance of sweetness. You can eat the whole thing without the frosting and it will be heaven in a cup already. But finish it with cream cheese frosting and you're set… for another bite, maybe. Or better yet, serve it when you have some afternoon tea with your friends.
Recipes for Inspiration: Red Velvet Cupcakes
Mini Cream Pie Bars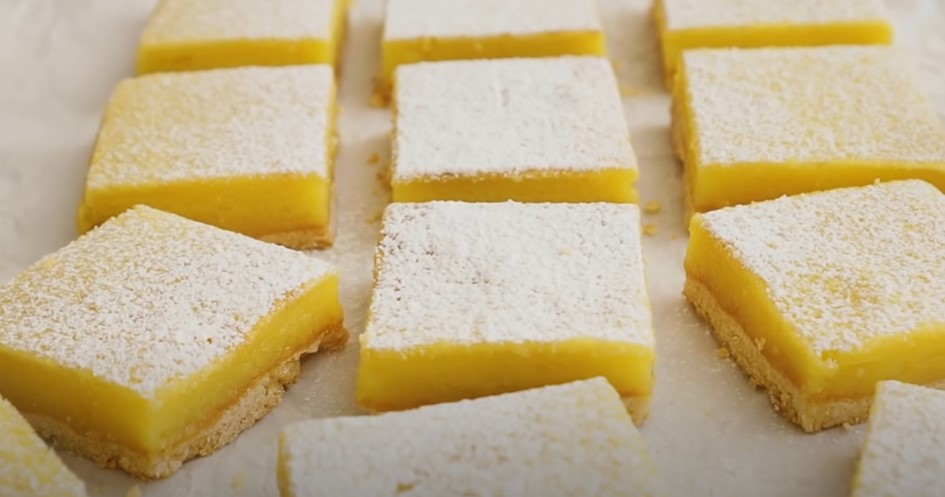 These miniature cream pies highlight all the flavors you love on a regular-sized lemon cream pie. There are three components to this treat: the creamy whipped topping, the smooth lemon filling, and the crispy pie crust that has a rich, buttery pastry taste.
But not only does the crust provide ample taste, but the real star of this whole treat, the lemon filling, does too! Made with sweetened condensed milk, heavy cream, egg yolks, lemon zest, and lemon juice, this pie bar has the right balance between the tart flavor and sweetness that just melts in your mouth.
Recipes for Inspiration: Lemon Cream Pie Bars
Mini Cinnamon Rolls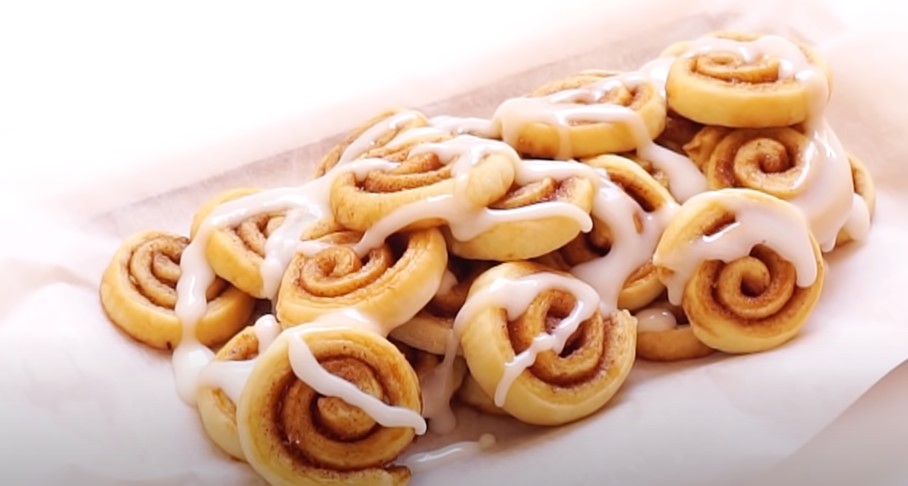 Baked dough filled with cinnamon-sugar filling in a miniature version? Who's not up for that? And made of crescent roll dough, these mini cinnamon rolls are effortless mini desserts you can whip up in less than half an hour!
Aside from crescent rolls and cinnamon-sugar mixture, you'll need confectioner's sugar, milk, and vanilla extract to make delectable icing to finish this dessert.
Recipes for Inspiration: Mini Cinnamon Rolls
Strawberry Shortcake Cupcakes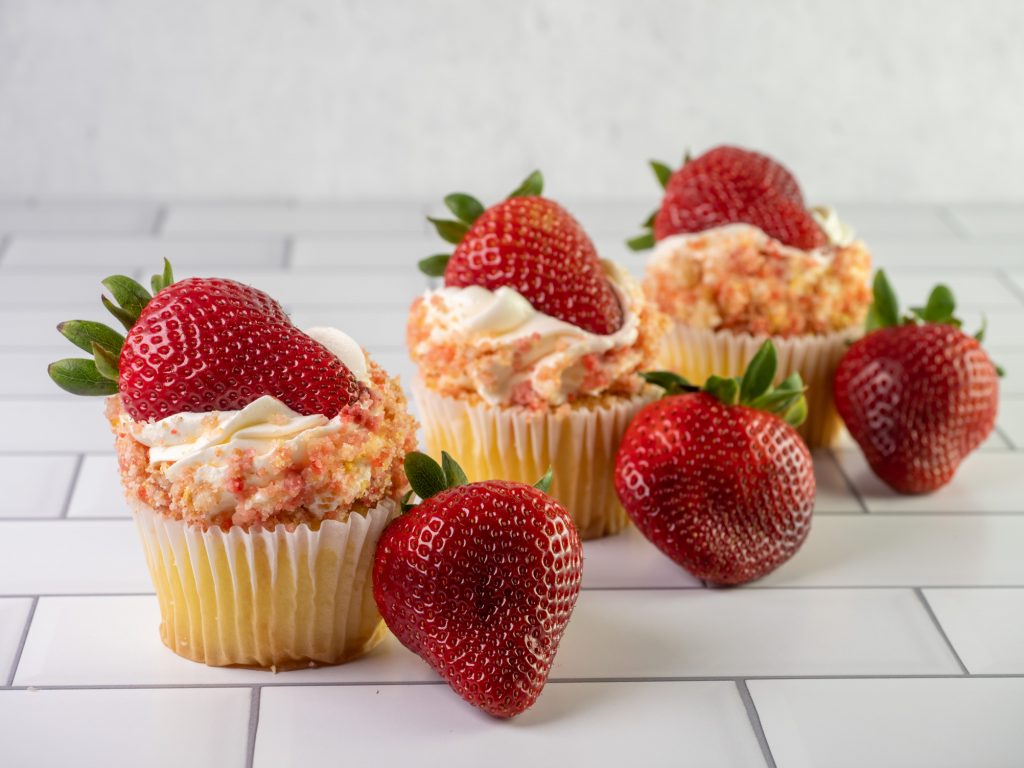 This version of strawberry shortcake is in cute cupcake form topped with a beautiful swirl of buttercream frosting! If you think the cuteness stops there, these cupcakes also don fresh strawberry slices for decoration.
A batch of this fresh strawberry dessert is done in under an hour so it's perfect for last-minute potluck food choices.
Recipe for Inspiration: Strawberry Shortcake Cupcakes
Peanut Butter Chocolate Mini Cheesecake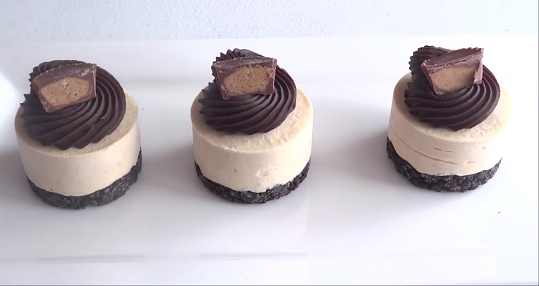 These mini desserts encapsulate all the flavor and allure of a cheesecake in one bite. Composed of peanut butter and cream cheese then topped with decadent chocolate ganache and crumbled Reese's cups, these mini cheesecakes are guaranteed stars on your dinner ensemble. Sprinkle it with more powdered sugar and you're all set.
Recipe for Inspiration: Peanut Butter Chocolate Mini Cheesecakes
Carrot Cake Cheesecake Bars
Packed with highly nutritious yet tasty shredded carrots, this mini dessert in carrot cake-cheesecake collaboration is a surprisingly indulgent treat we never asked for. However, it's one we absolutely love! Good thing this two-in-one dessert can be done in just an hour.
Recipe for Inspiration: Carrot Cake Cheesecake Bars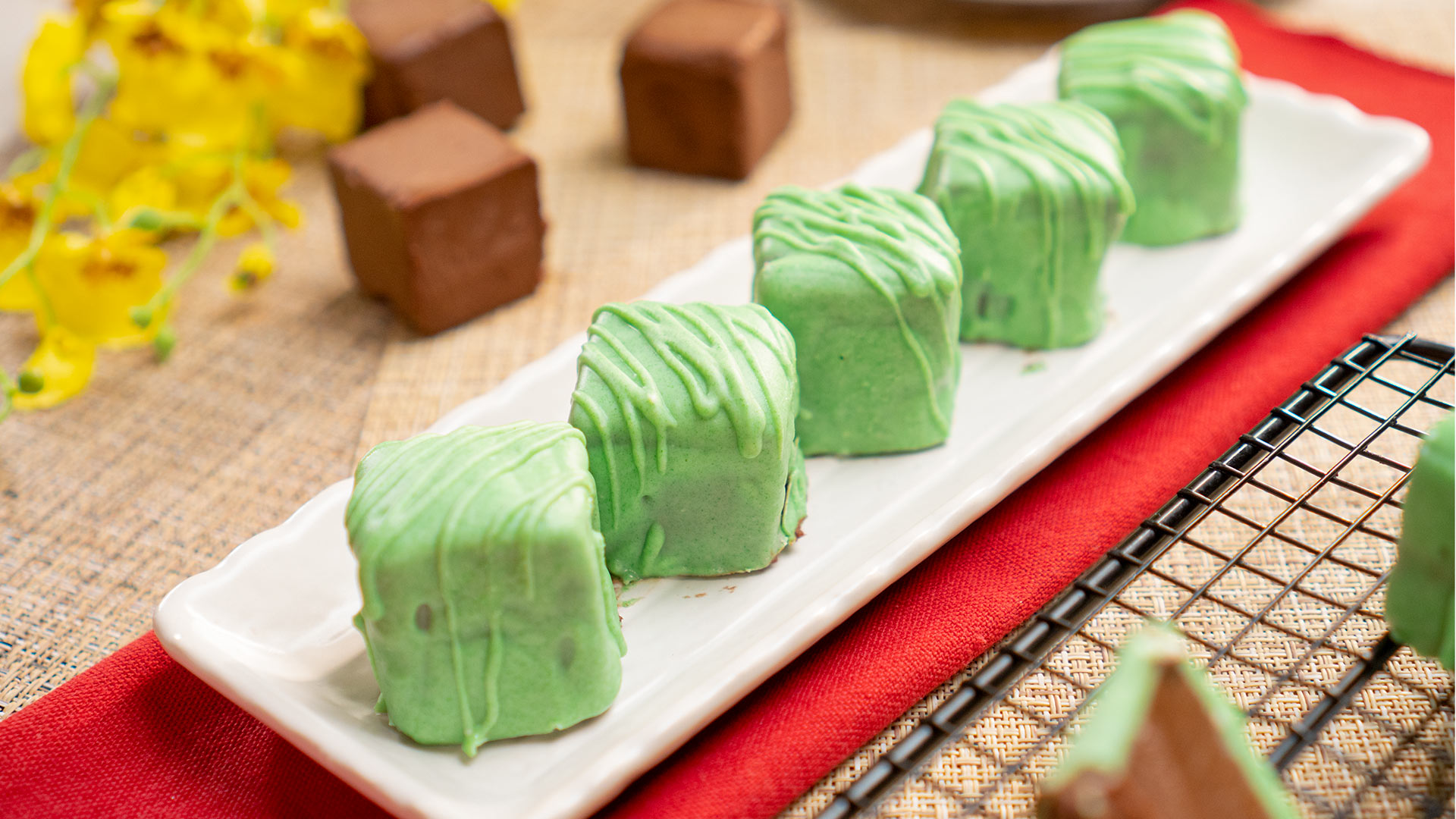 Calling all mint chocolate lovers out there! Presenting these mini meltaways recipe made of milk chocolate bars, peppermint extract, and coconut oil. These mini desserts, a.k.a. the adorable versions, are for you. This delectable dessert is indulgently packed with rich chocolate flavors and is even coated with mint-flavored candy. At this point, you'll think it will be too sweet. But, on the contrary, it gives this dessert a nice balance you'll never get tired of.
Recipe for Inspiration: Copycat Fannie May Mint Chocolate Meltaways
Apple Pie Cookies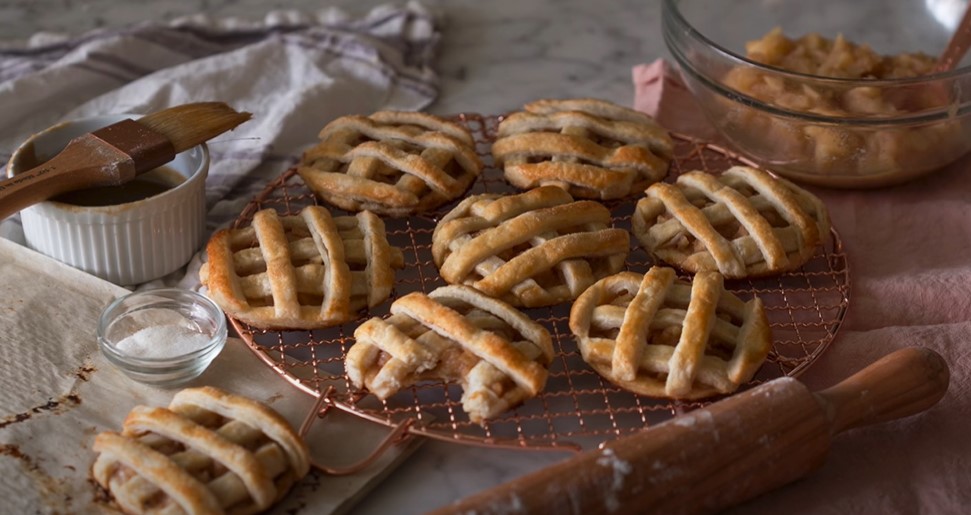 Your apple pie in cookie form? Believe it or not, it's possible. These mini desserts have all that you're looking for in a good apple pie. It features cookies made of pie crust and delicious apple filling. You can even decorate the whole thing with a grid pattern made with individual strips of crust. And of course, it wouldn't be a pie without the whipped cream topping, which you can add if you wish.
Recipe for Inspiration: Apple Pie Cookies
Alfajores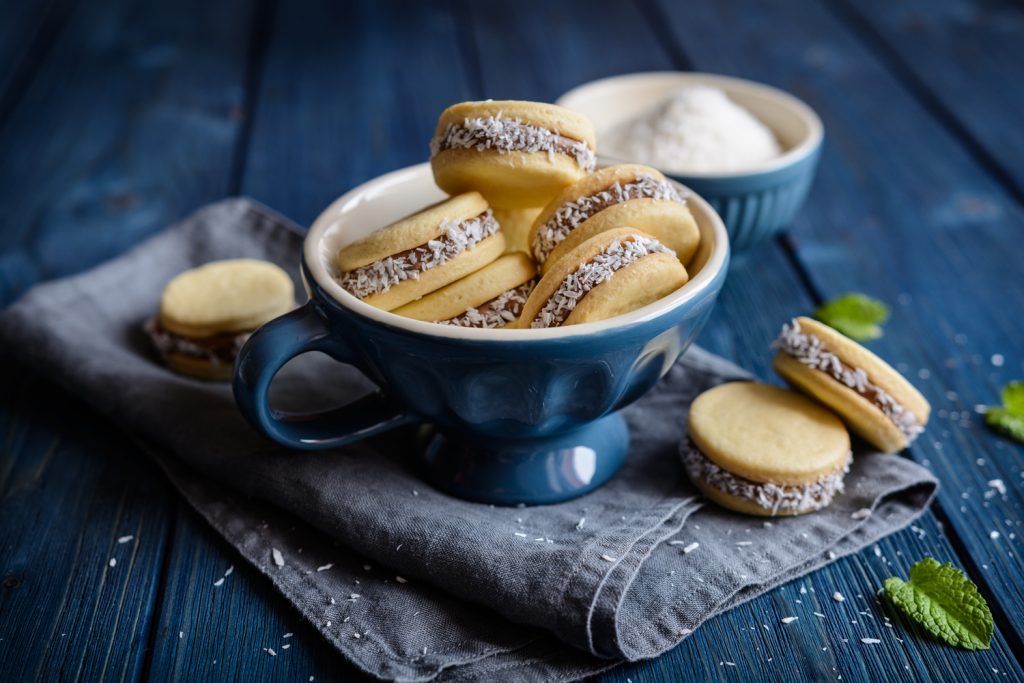 Full of delicious caramel flavor, alfajores might just be your next favorite on this list of mini dessert ideas. This Latin American dessert is made with creamy dulce de leche sandwiched by two delicate, melt-in-your-mouth cookies. And finally, you can also add some shredded coconut. It's optional, but we highly recommend you try it. Or better yet, make a batch without it and another batch rolled in it.
Recipe for Inspiration: Alfajores
Pumpkin Pie Parfait Shots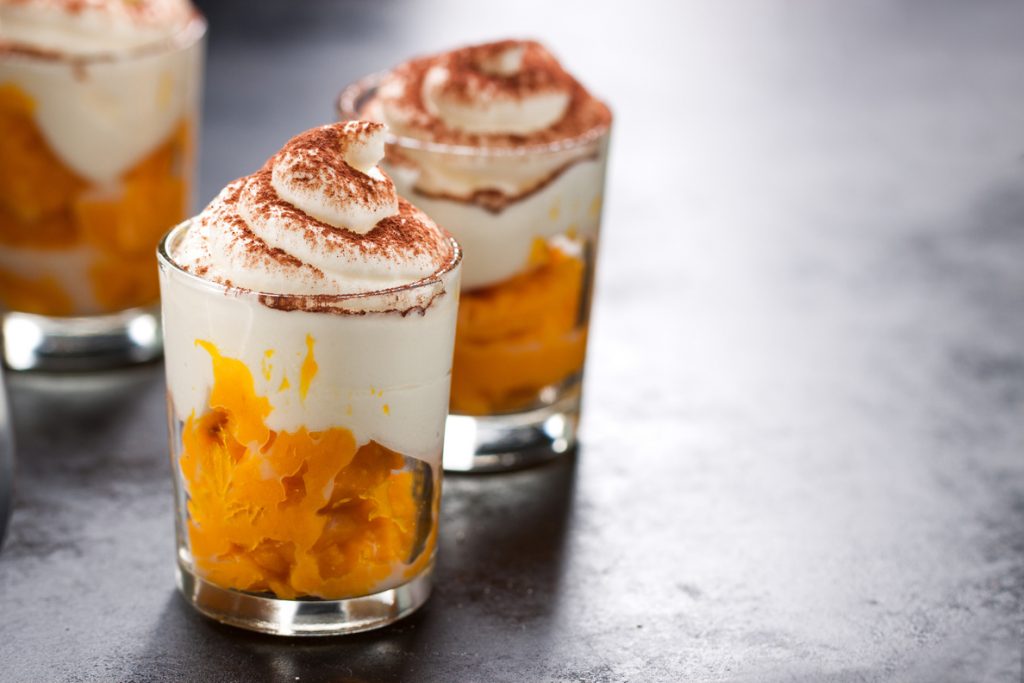 Don't wait until the next fancy occasion to make these mini desserts in a shot glass. As soon as you can, get your hands on these parfaits that highlight the flavor of pumpkin pie, marshmallow fluff, and raspberry preserves, all in one shot! In just 30 minutes, you and your kids can enjoy these cute little desserts at home. And it's fuss-free too! Add your favorite pumpkin pie topping, these treats can win anyone over.
Recipe for Inspiration: Pumpkin Pie Parfait Shots
Cookie Dough Truffles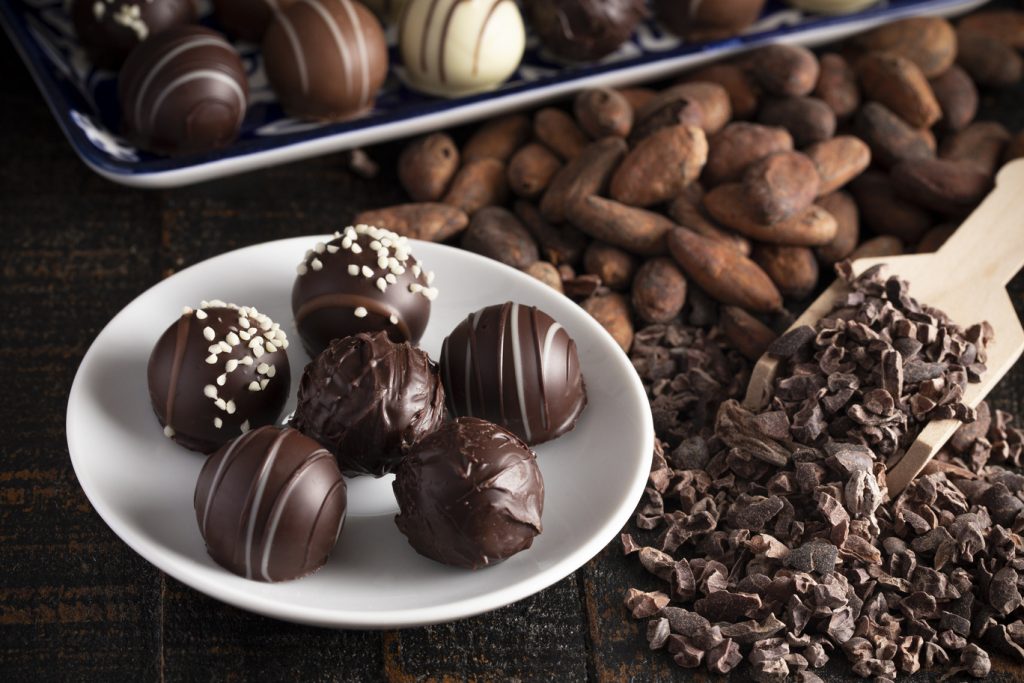 Cookies aren't the only dessert that you can make with cookie dough. In fact, you can make some delicious truffles as well. Try the truffle version made with the same ingredients: flour, unsalted butter, sugar, vanilla extract, and chocolate chips. And since you'll be making the truffle version, add chocolate melting discs in the mix of the ingredient list.
The recipe says it only needs a total of 50 minutes to make this sweet dessert. But we're sure extra working hands can make total time even less! Drag your kids and make these truffles their weekend project.
Recipe for Inspiration: Cookie Dough Truffles
Banana Pudding Squares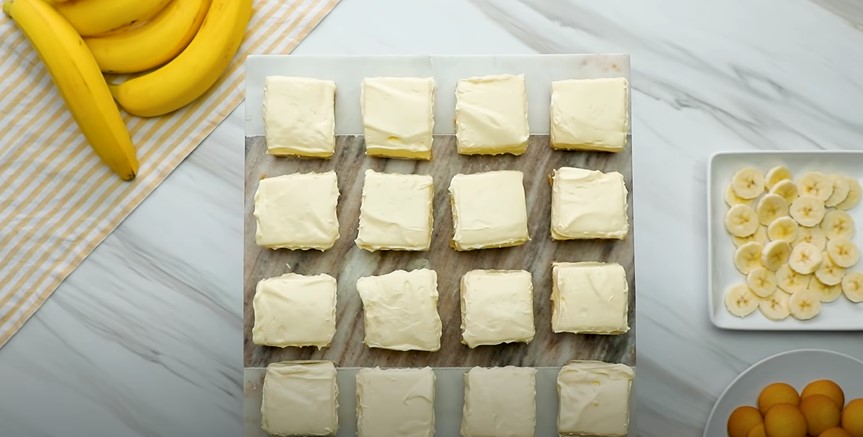 Square puddings? Yes, you read that right. These no-bake pudding squares also feature what it has on its regular size version. You'll spot mini pastries with creamy banana pudding, decadent chocolate, and topped with light and fluffy whipped cream.
Recipe for Inspiration: Banana Pudding Squares
Mochi Ice Cream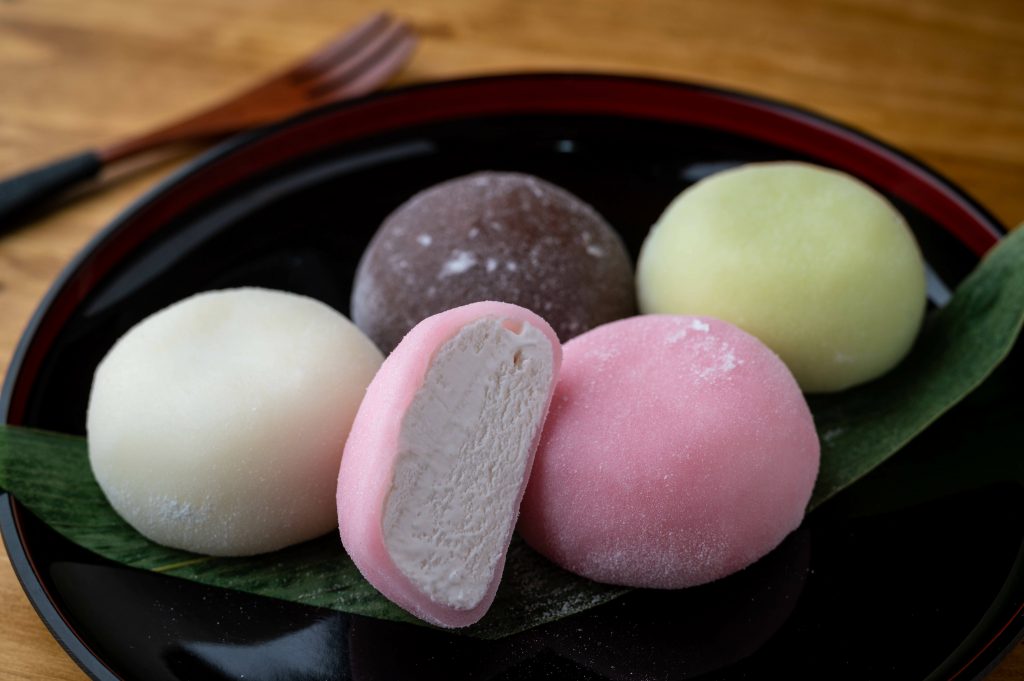 In the world of mini desserts, mochi ice cream is not far behind. In fact, it has gained popularity in the past years thanks to the rising influence of Japanese cuisine. However, Japanese mochis are complex to make. But wait! What if we told you that we have the perfect recipe to make the simplified version at home? In this recipe, you just need glutinous rice flour, sugar, food coloring, cornstarch, and of course, vanilla ice cream.
Recipe for Inspiration: Mochi Ice Cream
Chocolate Mousse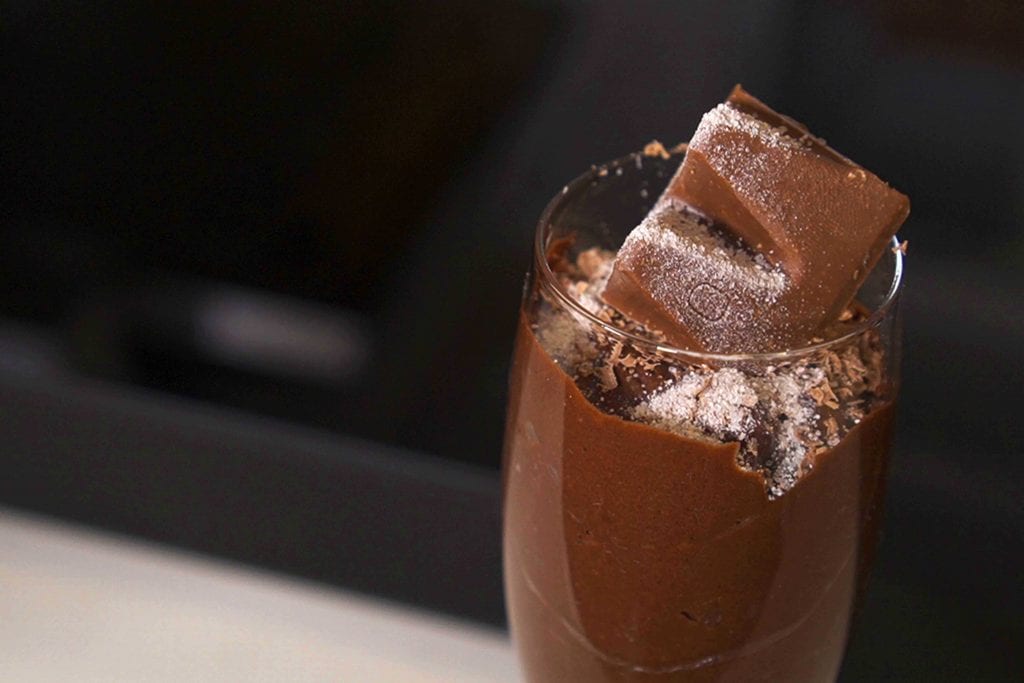 Using only a few ingredients such as unsalted butter, semisweet chocolate, sugar, and heavy cream, you can make a luscious chocolate pudding no one can say no to. Of course, to make it cute like the rest of the mini desserts on this list, you can use small glasses instead of tall glasses when serving.
Recipe for Inspiration: Semisweet Chocolate Mousse
Cream Puffs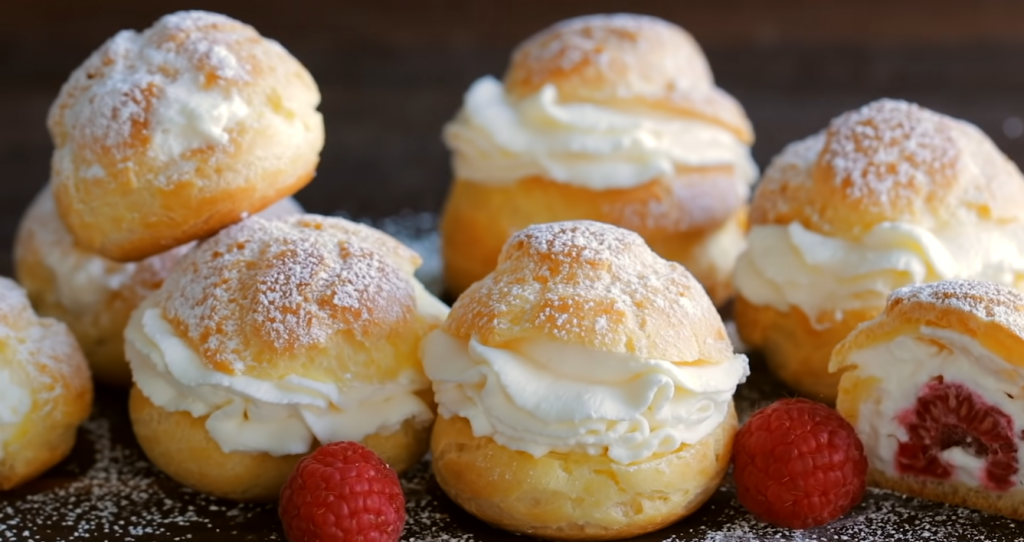 Impress not just the kids, but the adults as well with cute-sized cream puffs! Dome-shaped choux pastry dough has a golden crispy outer crust and fluffy melt-in-your-mouth inner crust. Sandwiched between them is rich and creamy pastry cream made of heavy milk, eggs, butter, cornstarch, all-purpose flour, and vanilla extract.
Once individual components are assembled, you can either dip them in chocolate sauce or dust them with powdered sugar. We recommend doing both!
Recipe for Inspiration: Homemade Cream Puffs
Mini Boston Cream Pies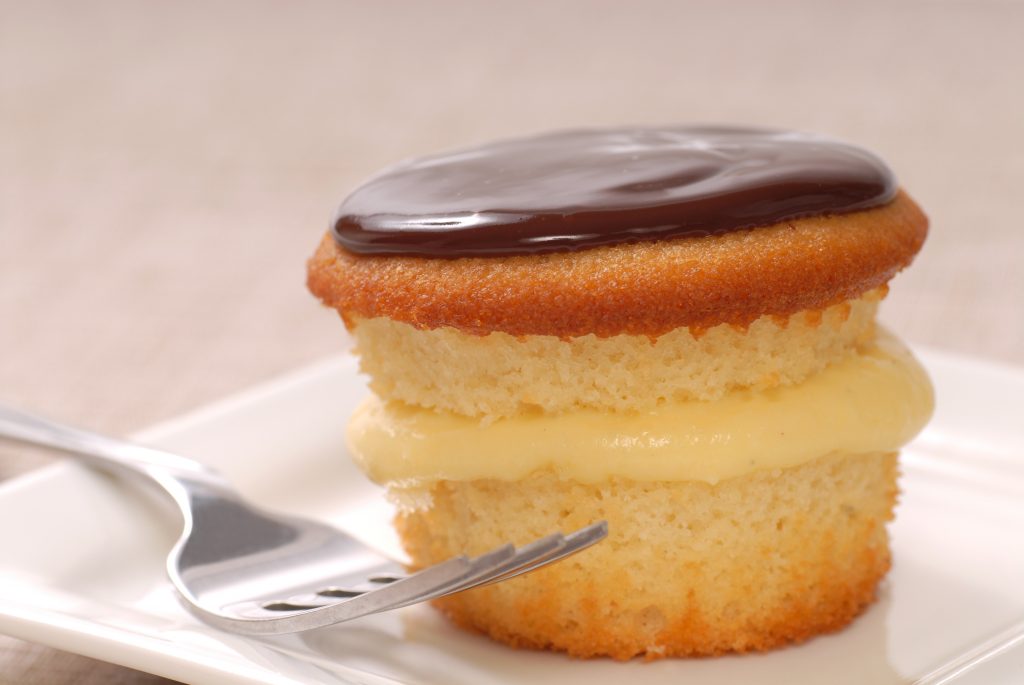 Featuring a rich and creamy vanilla cream, these Boston cream pies are everyone's favorite. And with the cute mini version, this sweet dessert just got even more lovable! But not only is it cute, but this version is also an easy recipe everyone can follow. For this recipe, you'll use Nilla Wafers and instant vanilla pudding. Then, top with your homemade chocolate ganache for the grand finale! This mini dessert couldn't get any easier.
Recipe for Inspiration: Boston Cream Pie Cupcakes
Mini Key Lime Pie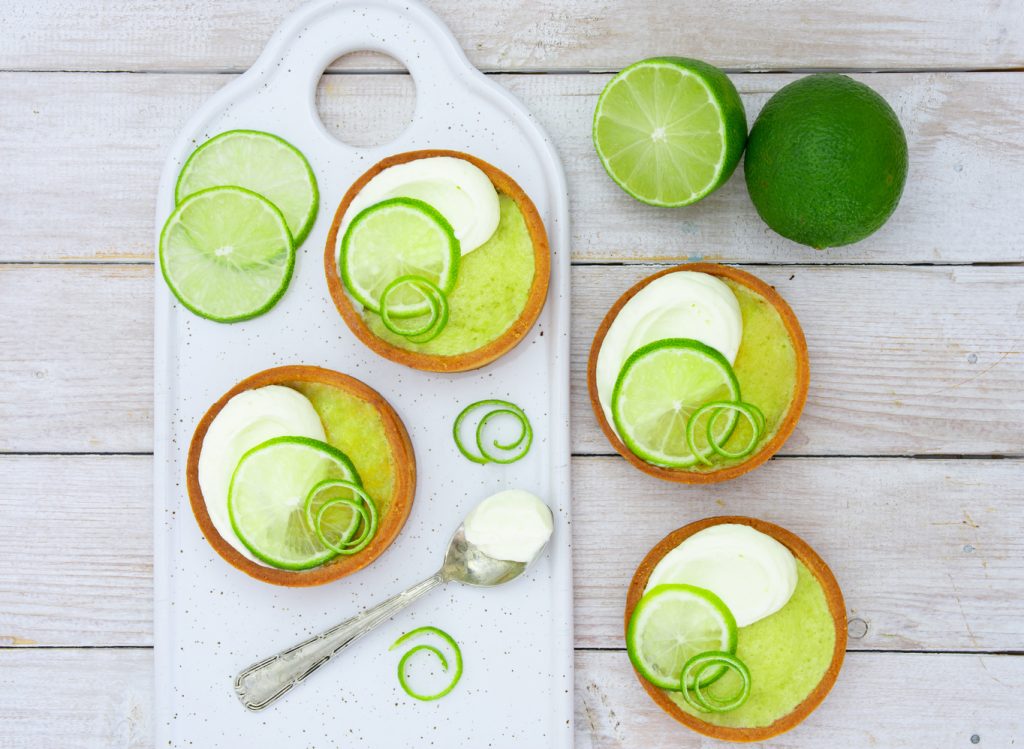 Reimagine key lime pie in cute bite-sized desserts you can transport from one table to another! The star of this dessert is its key lime filling assembled atop the crisp buttery graham cracker crust. To complete this dessert, you'll also need Greek yogurt, lime juice, lime zest, and sweet condensed milk, among other things.

If you're having a tough time with the regular-sized one, start on this mini key lime pie. It's fuss-free, easy, and most importantly, only needs 27 minutes of your time.
Recipe for Inspiration: Mini Key Lime Pie
Mini Donuts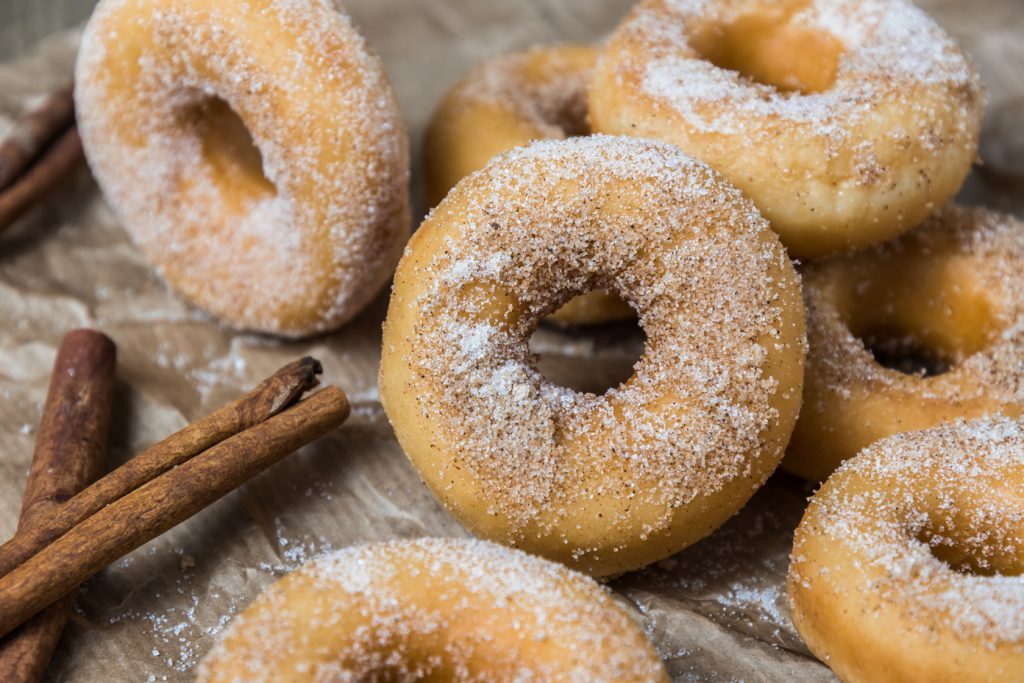 Mini donuts are a thing! Make these teeny-weeny donuts dusted in a delicious combination of cinnamon sugar. To make the dough, you'll need easy-to-find ingredients such as all-purpose flour, eggs, baking powder, baking soda, nutmeg, and buttermilk.
Another beauty of this version is that it's baked instead of fried, so it's easier than the original recipe! Try it at home and you'll have cute mini desserts in just 24 minutes.
Recipe for Inspiration: Baked Cinnamon Sugar Mini Donuts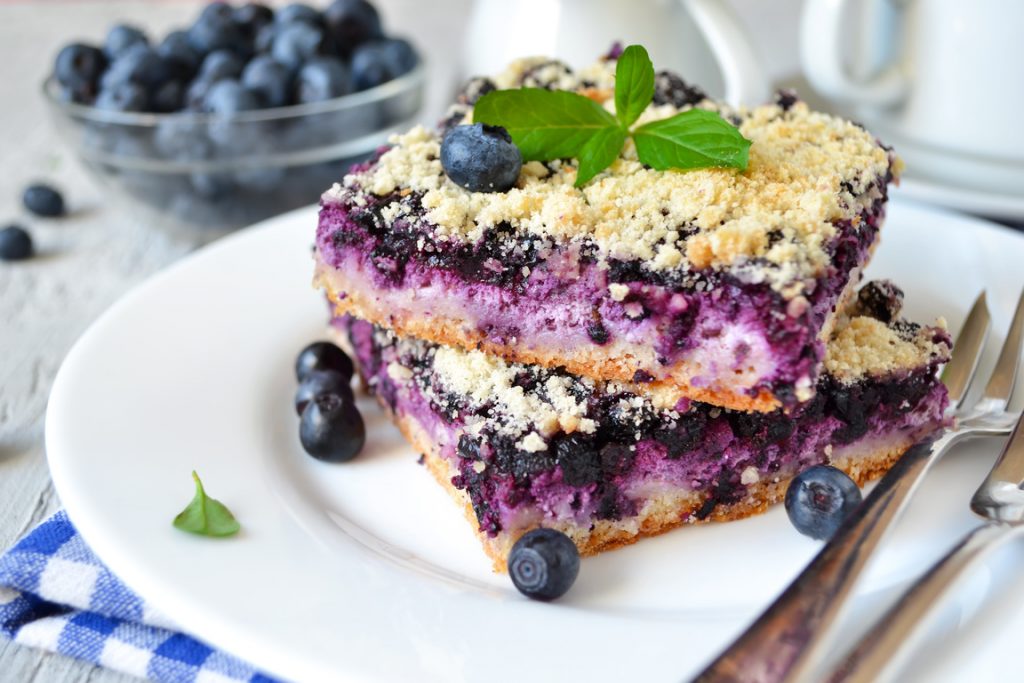 This delectable mini dessert features everyone's favorite blueberry pie, but in cute, small bar sizes! And dare we say, this miniature version is not only more adorable but more convenient too. They're easier to carry around and serve when you're having a party. And even though these are smaller versions, they still have the same delicious filling, crust, and crumbled toppings you'd love in blueberry pies.
Recipe for Inspiration: Blueberry Pie Bars
Vanilla Pudding Shots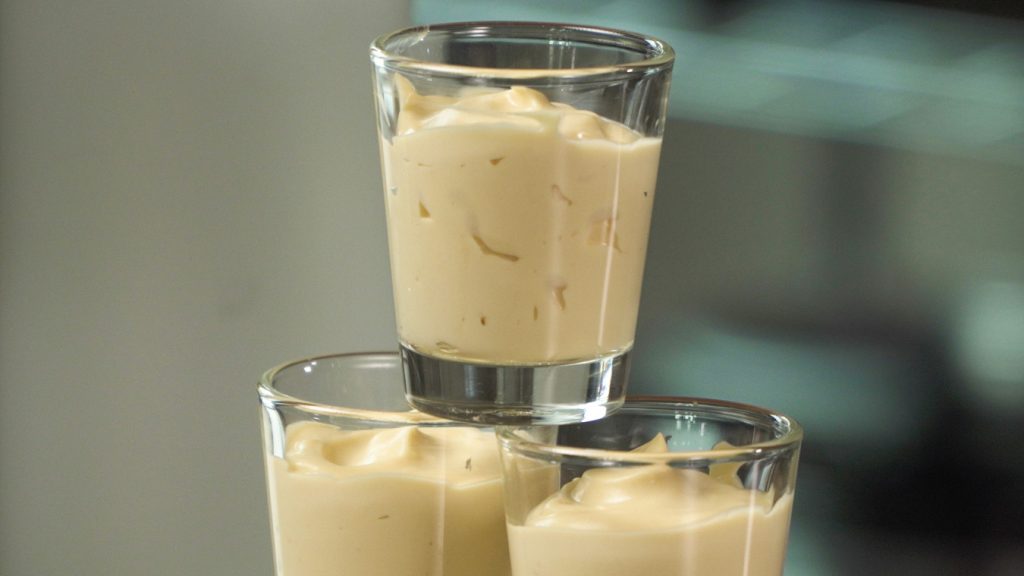 To line up on your dinner table along with chocolate mousse is this creamy vanilla pudding shot recipe made of five ingredients! These mini desserts in cute shot glasses feature instant vanilla pudding, milk, vodka, Irish cream liqueur, and heavy cream. Be warned, this sweet milk-based dessert is not alcohol-free. So, better to keep it away from kids' reach!
Recipe for Inspiration: Creamy Vanilla Pudding Shots
Salted Caramel Brownie Bites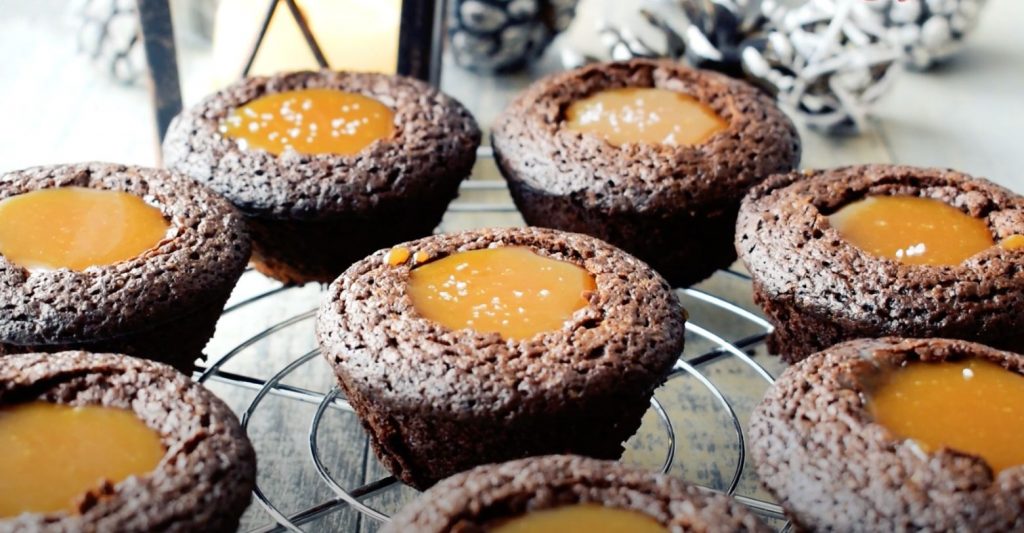 Fill your brownie bites with salted caramel filling for an even more indulgent treat! But before that, make chocolate brownie bites that feature decadent flavors of ingredients like semisweet chocolate chips, cocoa powder, and coffee grounds. Aside from the caramel, you can even top it with salt for added depth of flavor.
Recipe for Inspiration: Salted Caramel Brownie Bites
Oreo Cheesecake Cookies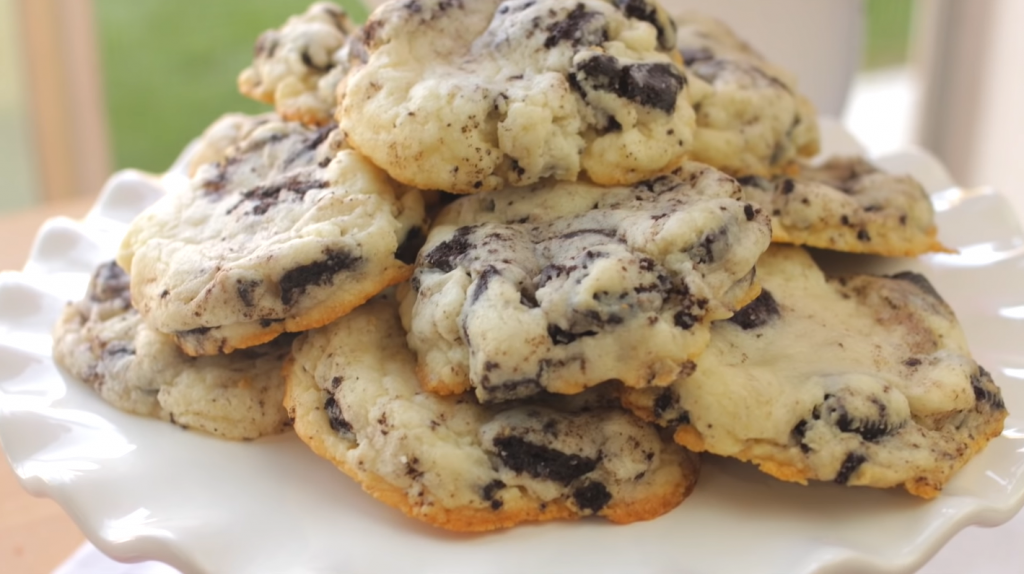 This mini dessert gets extra points for combining two of the most popular treats: Oreo and cheesecake! So if there are Oreo or cheesecake lovers in the room, then these sweet treats are guaranteed to put a smile on their faces. Just don't forget to add cream cheese, vanilla extract, and of course, Oreo cookies to your shopping list!
Recipe for Inspiration: Oreo Cheesecake Cookies
Cake Truffles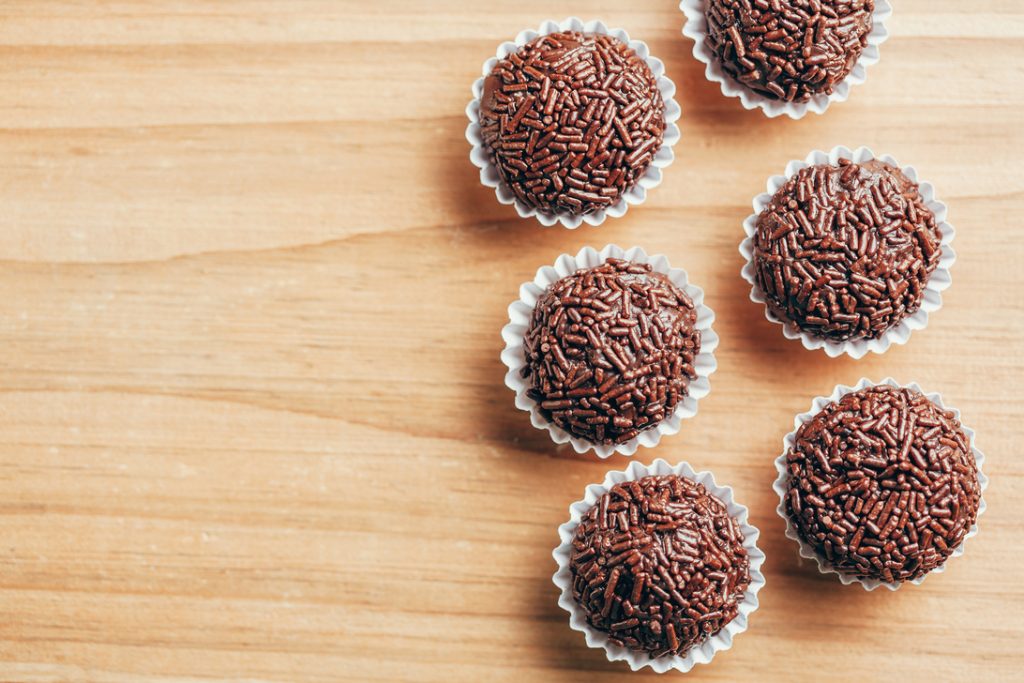 Made of a simple cake mix or even leftover cakes and frosting, these mini desserts are perfect for the holiday and special occasions. You can design these cake truffles however you want. But for regular occasions, you can try this recipe rolled in minty chocolate sprinkles.
Recipe for Inspiration: Cake Truffles 
White Chocolate Truffles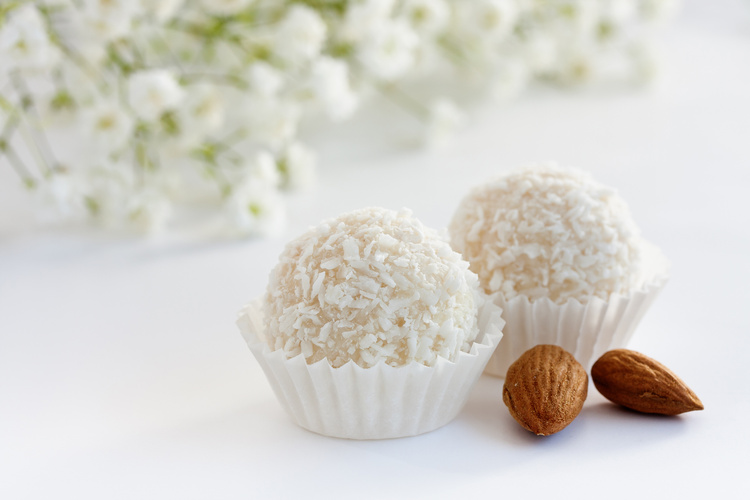 Finally, white chocolate truffles! Having a striking resemblance to the mushroom heads they're named after, these treats sport bite-sized decadent chocolate fudge covered in delectable white chocolate. Cover the whole thing with almonds and you'll enjoy a harmony of textures in your mouth.
Recipe for Inspiration: White Chocolate Truffles
Pumpkin Pie Pop Tarts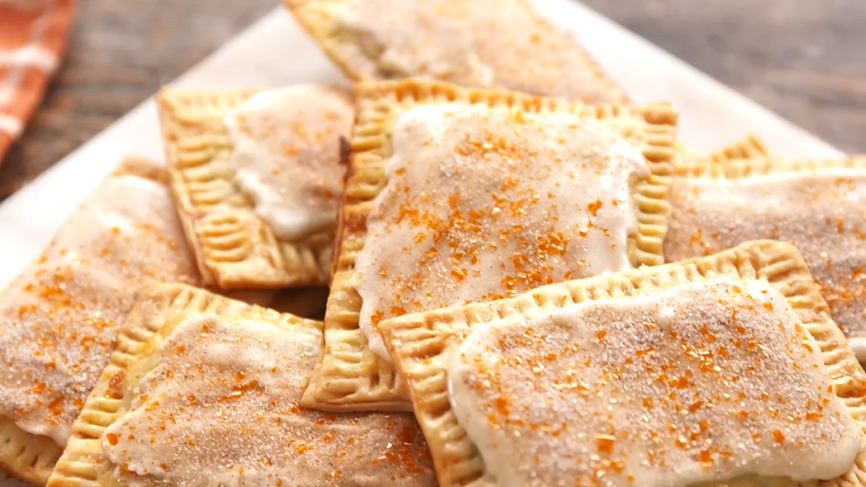 Made of homemade buttery flaky crust and pie filling, these pumpkin pie pop tarts can easily satisfy your sweet cravings! And as they're finished with delicious glaze and sprinkles, you'll definitely add them to your list of favorite desserts. Right next to chocolate cake, maybe?
Recipe for Inspiration: Pumpkin Pie Pop Tarts
New Orleans Beignets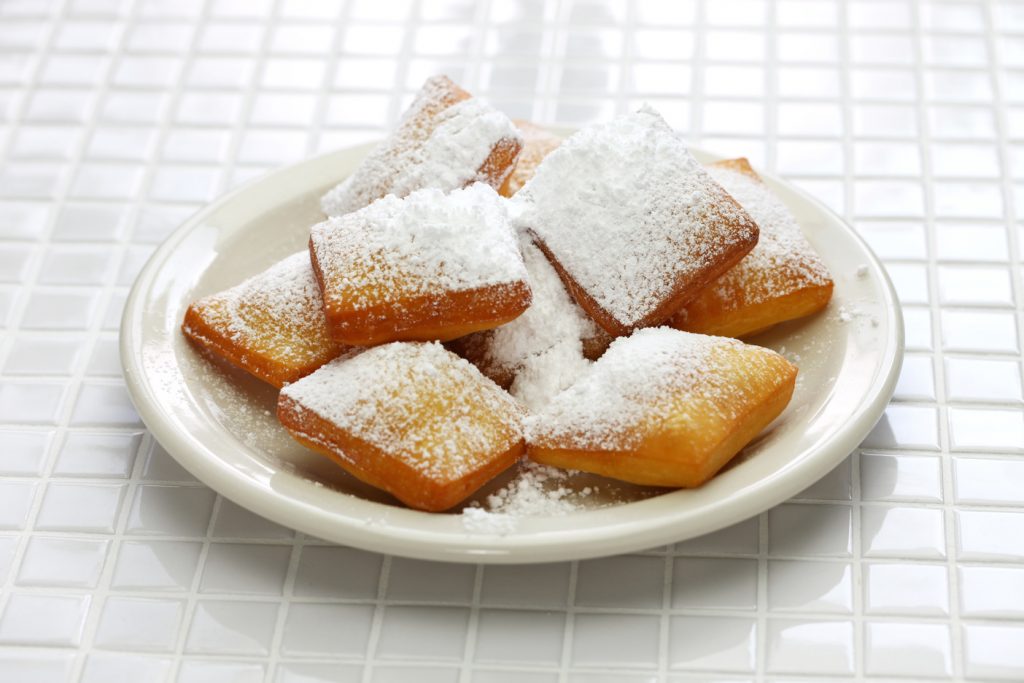 Similar to doughnuts, these beignets are nothing short of amazing. It has pillowy, fluffy dough that's been fried and sprinkled with powdered sugar. But unlike doughnuts, beignets are slightly less sweet on the inside. So if you're watching your sugar, you can try this delightful treat instead.
Recipe for Inspiration: New Orleans Beignets
Sweet Potato Meringue Pies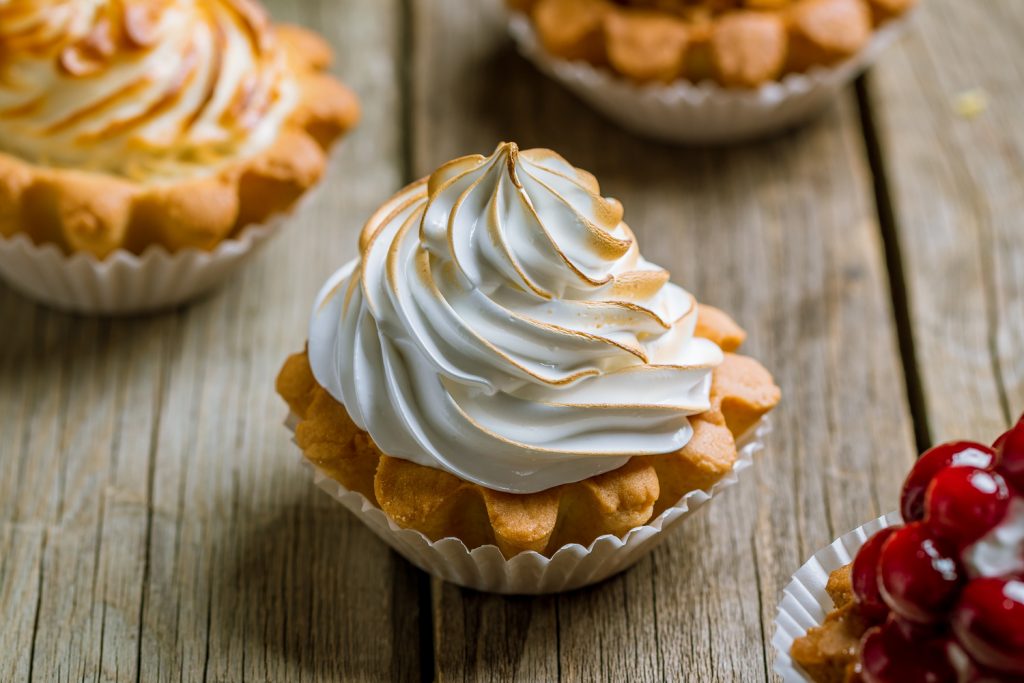 Last on our list is this sweet potato meringue pie. It may be last, but it sure doesn't fall short on flavor and texture. Like many pies, it has a flaky crust and is filled with bananas and sweet potatoes. But we're not going to lie, we love the meringue topping made with egg whites and sugar. So if you ever get tired of the usual pie toppings, challenge your palate with this mini dessert.
Recipe for Inspiration: Mini Sweet Potato Meringue Pies