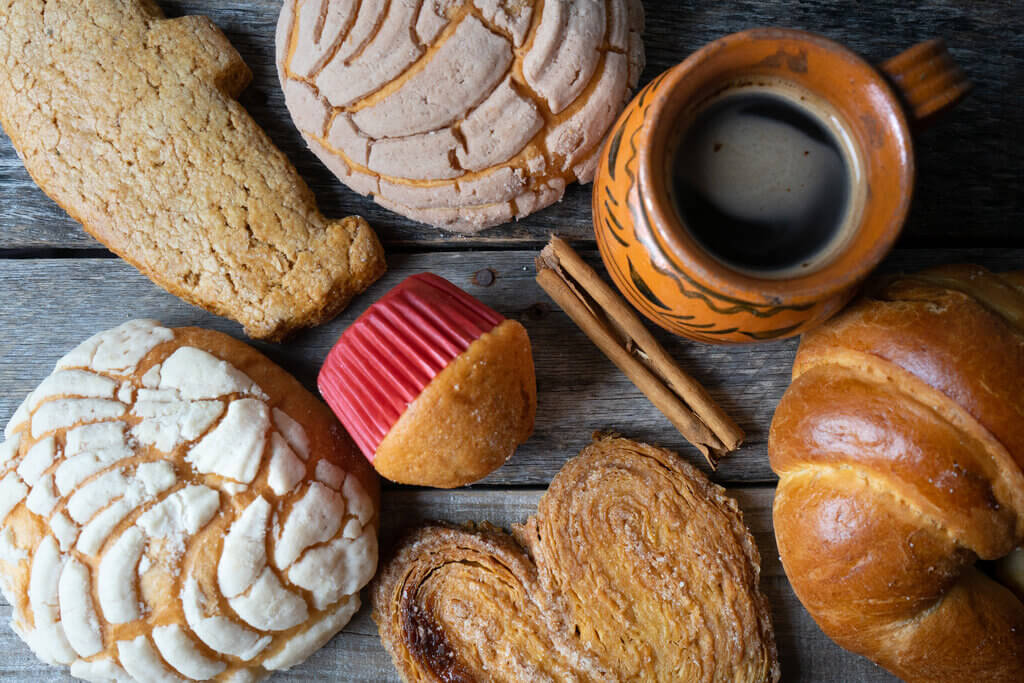 21 Sweet Mexican Desserts You Have To Try
México has a rich and diverse gastronomy. And every time you think of Mexican cuisine, their savory and spicy entrées will cross your mind. Centering mostly around beans, chilies, and spicy foods, their main dishes are all mouthwatering to a fault. And Mexican desserts are no different! 
In this article, we rounded up some of the best and easiest sweet treats Mexico has to offer. Whether you're just trying to expand your easy desserts repertoire or looking for a sweet finale to your Mexican feast, there is a whole slew of Mexican desserts for you to explore. 
---
Traditional Mexican Desserts
While you have a soft spot in your heart for spicy Mexican foods, now will be a great time to tickle your sweet tooth with their traditional dessert recipes. You'll definitely love the sweetness they bring with every spoonful! 
Mexican Churros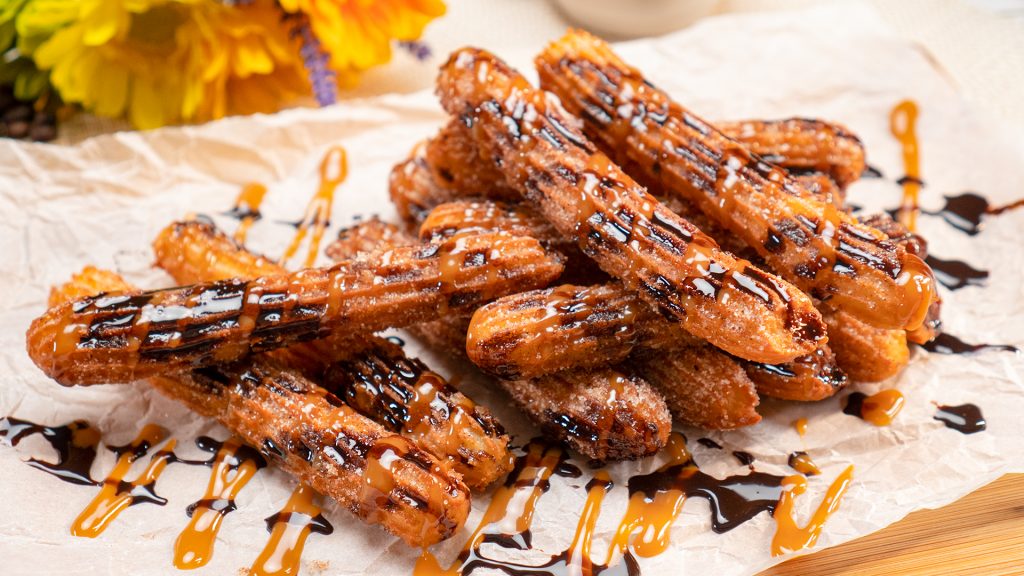 Sometimes called Mexican donuts, churros are among the most popular Mexican desserts. Churros, which originated in Spain and Portugal, is deep-fried dough coated in sugar. But don't confuse them with the Mexican version as they have differences. Mexican churros are covered with cinnamon and sugar while Spanish churros are only coated in granulated sugar.
Churros are long and straight. They're also crunchy on the outside but soft on the inside. The batter consists of flour, eggs, and vanilla extract. Using your piping bag with a large star tip, pipe the churros in the hot oil and deep-fry them until they're golden brown. Once fried, roll them in cinnamon sugar. For a sweeter eating experience, we love dipping these sugar-coated fried doughs in chocolate sauce or dulce de leche. 
Recipe for Inspiration: Copycat Pollo Loco Cinnamon Churros
Rice Pudding (Arroz Con Leche)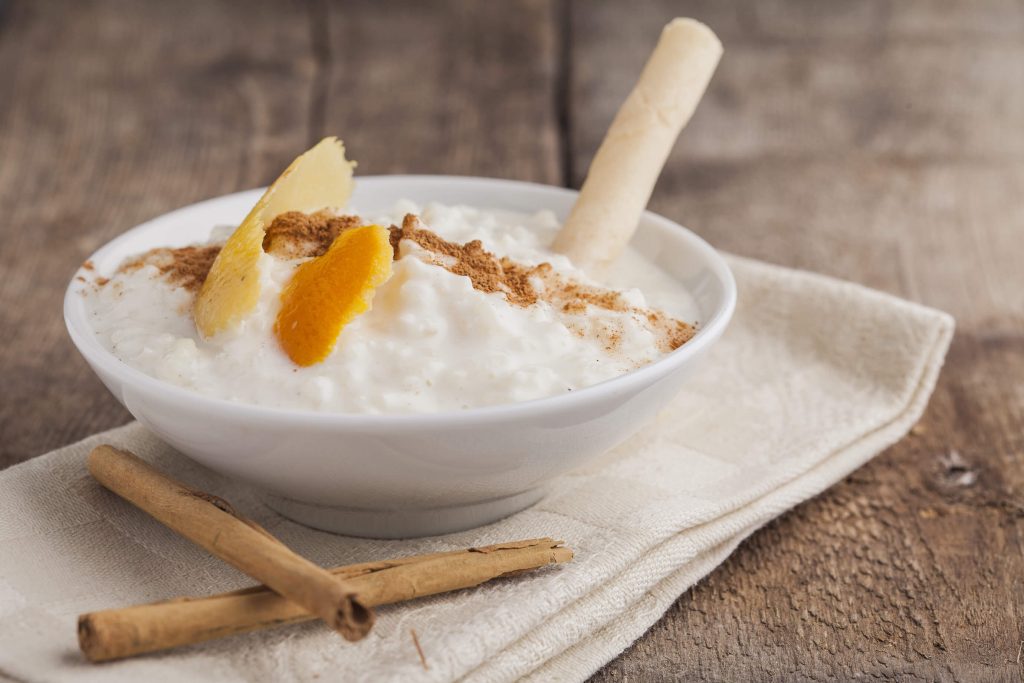 Rice pudding is a popular dessert, not only in Mexico but around the world. In Mexico, it's known as arroz con leche, a creamy and sweet Mexican treat primarily made of rice, milk, and sugar. 
This dessert recipe needs just a few ingredients that you probably have in your pantry already, including milk, vanilla extract, granulated sugar, and medium grain rice. Cinnamon and raisins can also be added to give the dish a nice flavor and texture. Best of all, it only takes somewhere around 20 minutes to make this Mexican treat.
Recipe for Inspiration: Rice Pudding (Arroz Con Leche)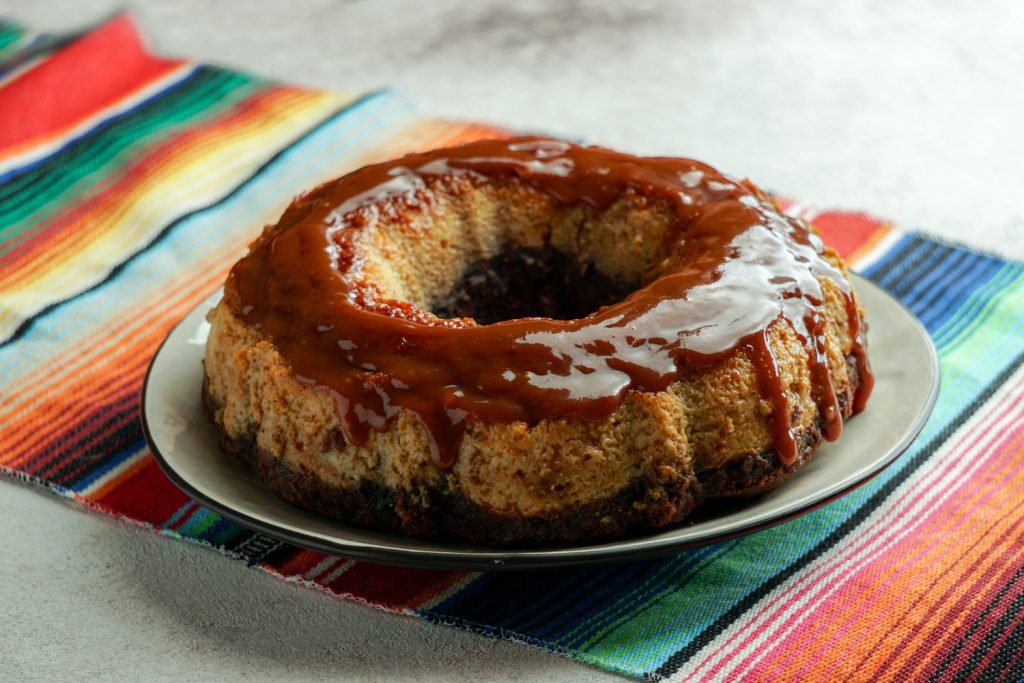 Satisfy your sweet tooth with this delectable Mexican dessert. Mexican chocoflan combines chocolate cake and flan in one saccharine treat. It's also finished with a cajeta or caramel sauce dripping on top.
When making this ethereal dessert, you begin by coating the bundt pan with cajeta. Then, add the chocolate cake batter and the flan mixture. But surprisingly, once the dessert is baked, you will find the chocolate cake at the bottom and the velvety flan at the top. This is why it also goes by the moniker "pastel impossible", or impossible cake. Don't worry though! Despite the name, this Mexican sweet is a cinch to prepare.
Recipe for Inspiration: Mexican Chocoflan
Horchata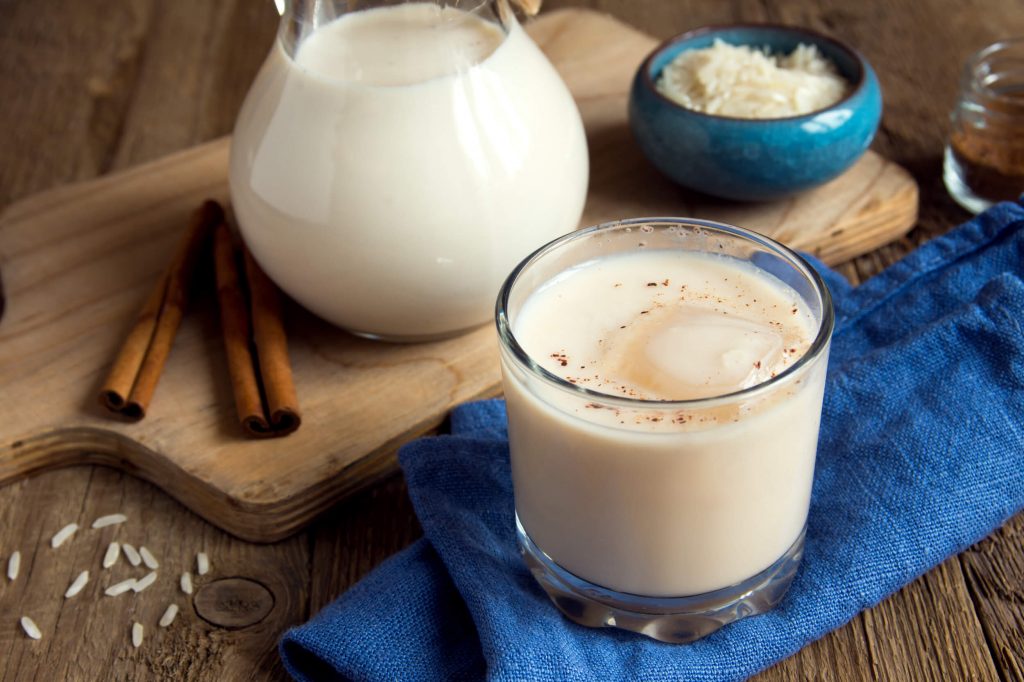 Horchata is yet another popular dessert in Mexico. It's a sweet and creamy drink made with white rice, almonds, and cinnamon sticks. It's a staple beverage during Cinco de Mayo, and its many variations can be found in many Mexican restaurants. Lucky for you, you can easily make it right at home!
This rice milk beverage is especially sweet, thanks to the sweeteners like sweetened condensed milk and vanilla extract. Although in this version, we use light agave nectar. The result is just as sweet and refreshing! 
Recipe for Inspiration: Homemade Horchata
Mexican Buñuelos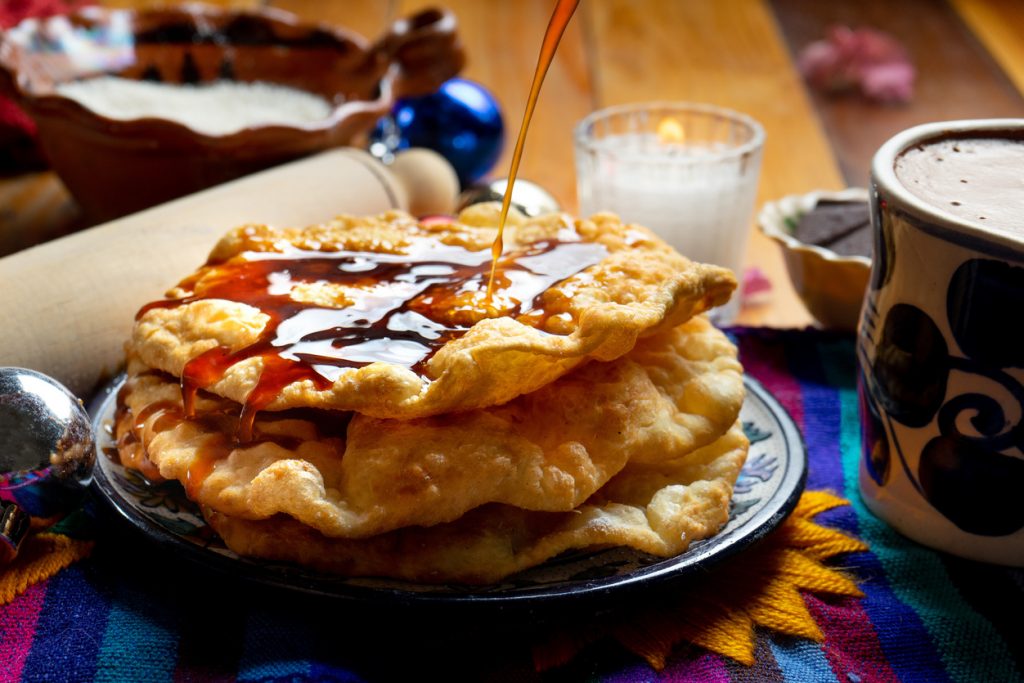 Also known as Mexican fritters, buñuelos (or bunuelos) is an ever-present dessert in Mexico during the holidays. They're tortilla-shaped doughs that are fried, dusted with sugar, and slathered with piloncillo syrup. 
There are lots of delicious renditions of bunuelos in many parts of the world, most notably Spain, other Latin American countries, and even Israel. And the Mexican version, in particular, is light and crisp. To recreate this traditional Mexican dessert, you need anise seed, orange peel, and cinnamon stick for the piloncillo syrup. Simmering the syrup for a longer time also results in a thicker consistency. 
Recipe for Inspiration: Mexican Buñuelos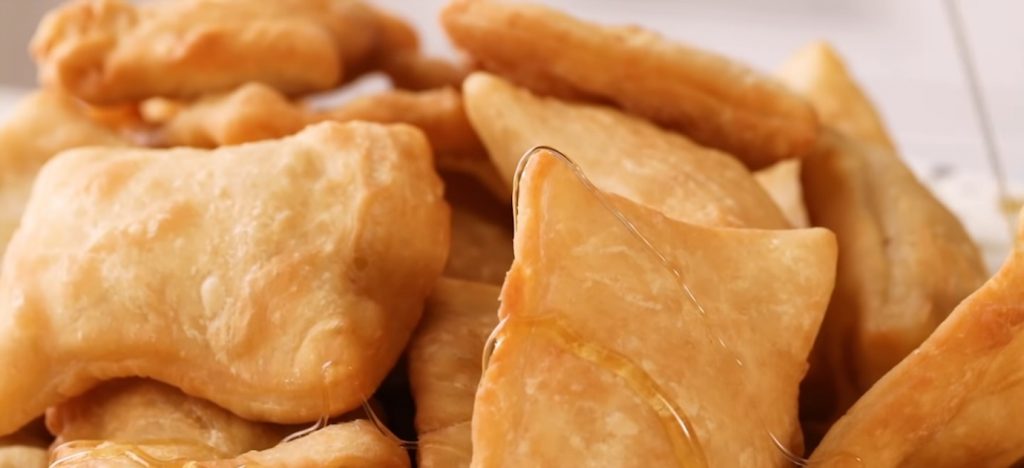 A favorite dessert in Mexico, sopapillas (also called sopaipillas) are made out of deep-fried dough. Before frying, you roll out the dough and shape it into little squares. These doughs will inflate amidst frying, resembling puffy pillows. Sopapillas are also often sprinkled with sugar or ground cinnamon. Or, if you want, you can also fill this fried Mexican pastry with berries. Serve them alongside freshly brewed coffee for a delightful afternoon treat.
Recipe for Inspiration: Sopapilla
Dulce De Leche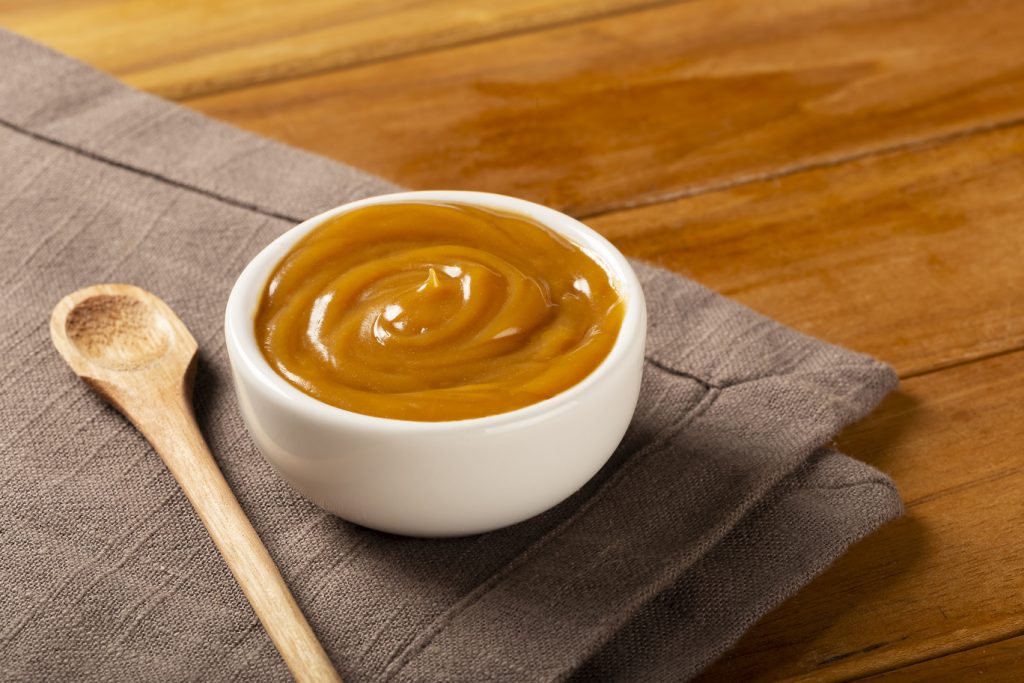 Dulce de leche is among the most well-loved Mexican desserts and one of the easiest to make. It's a thick and sweet confection made with only one ingredient — a can of sweetened condensed milk. You can often see this delectable sauce on top of cakes, cupcakes, and candies.
When making dulce de leche, you just fill a large pot with water. Remove the label from the can of sweetened condensed milk, place it in the pot, bring it to a boil, then let it simmer for a couple of hours. Submerge the can in the water so it won't warp or split.
Recipe for Inspiration: Dulce De Leche
Dulce De Leche Cake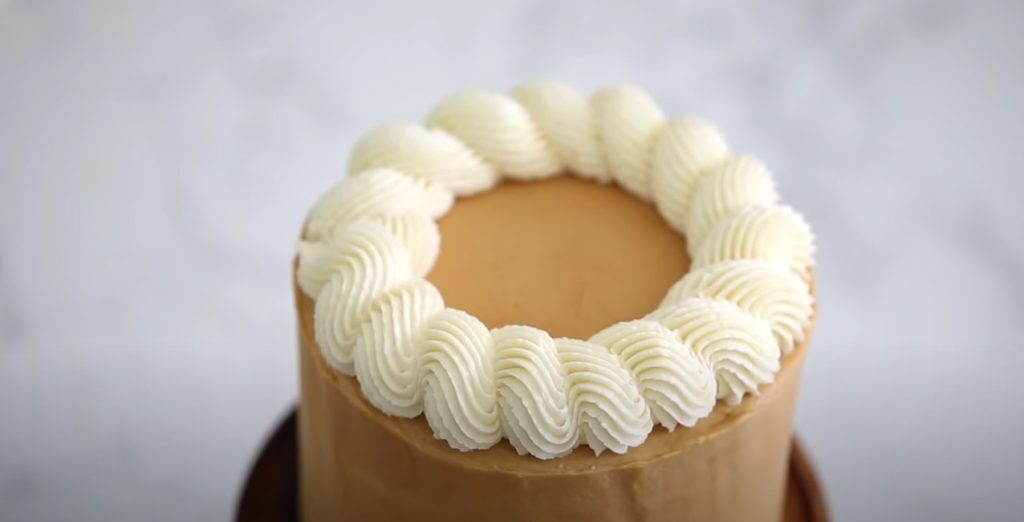 If you are searching for sweet Mexican desserts to round out your Mexican-inspired dinner, then the dulce de leche cake is one you should not miss out on. What sets this traditional Mexican cake apart from others is the addition of dulce de leche buttercream between each layer. Not to mention, the entire cake is covered in this silky brown sauce! Finish it off with gorgeous swirls of vanilla frosting on top for a lovelier presentation. 
Recipe for Inspiration: Dulce De Leche Cake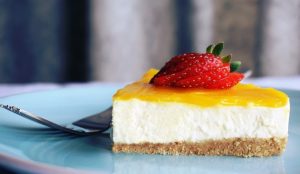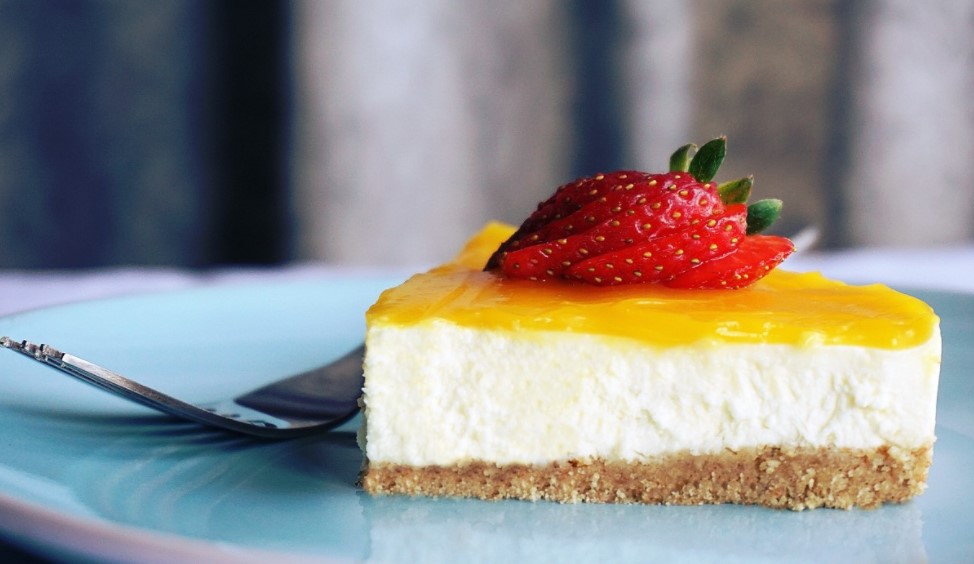 There is no sweeter way to end your fancy meal than with this light and moist cake. Tres leches cake, which translates to three milks, is made of, well, three kinds of milk: whole milk, evaporated milk, and sweetened condensed milk. This recipe also calls for vanilla extract, cinnamon, and heavy whipping cream. Top this Mexican with sweetened whipped cream and serve with sliced strawberries.
Recipe for Inspiration: Tres Leches Cake
Mexican Sweet Corn Cake (Pastel de Elote)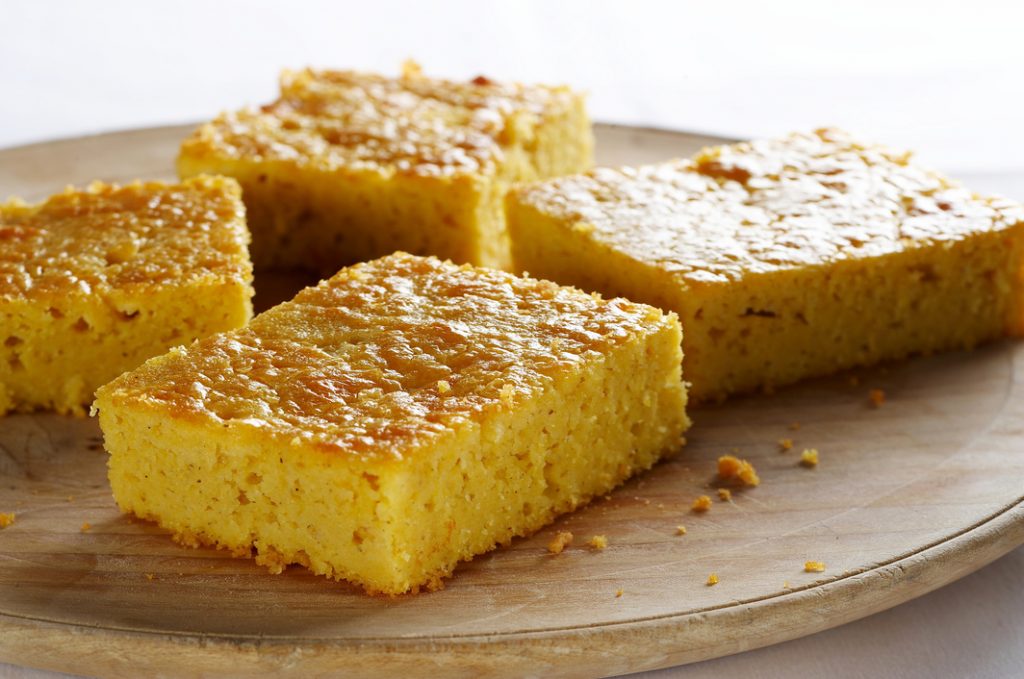 Pastel de elote, or sweet corn cake in Mexico, is a popular Mexican dessert that features fresh sweet corn kernels and sweetened condensed milk. The traditional recipe uses fresh Mexican corn on the cob, but you can also go for canned sweet corn for easier and quicker preparation. If you do not have sweetened condensed milk, you can always use evaporated milk or regular milk as an alternative. Just the same, the resulting corn cakes have a moist, fluffy texture and a sweet milky flavor. 
Recipe for Inspiration: Mexican Sweet Corn Cake (Pastel de Elote)
Tres Leches Mexican Flan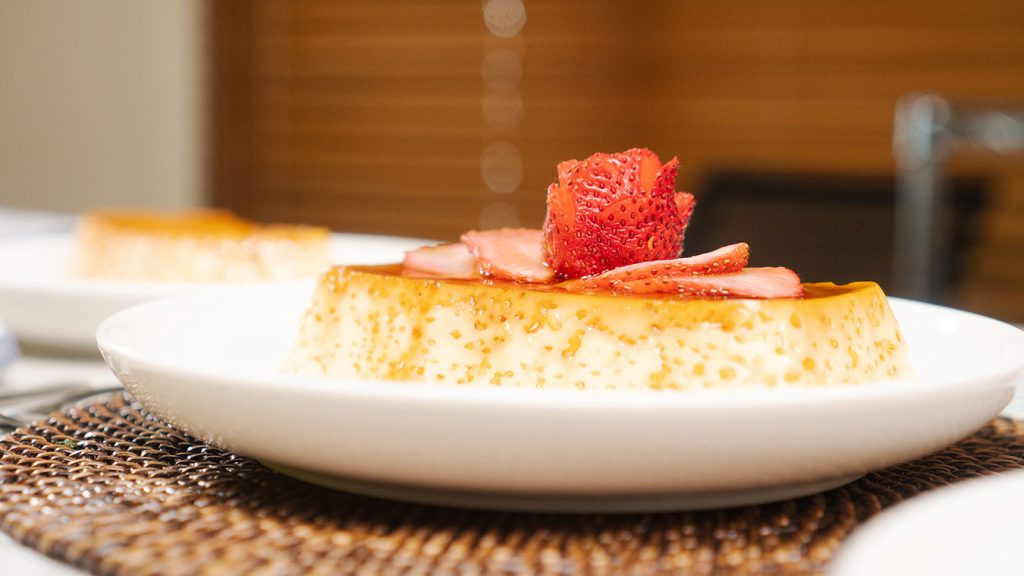 Relish the melt-in-your-mouth goodness of this dessert in no time with this easy recipe. This Mexican flan uses three kinds of milk (condensed milk, evaporated milk, and regular milk). Hence, the "tres leches" in its name. Smother this Mexican treat with caramel sauce and top it with strawberries for a sweet surprise. 
Recipe for Inspiration: Tres Leches Mexican Flan
---
Easy Mexican Desserts
Looking for exciting ways to finish off your weeknight dinners? These easy and sweet Mexican desserts will surely break the monotony at your dinner tables, all while satiating your sweet cravings.
Fried Ice Cream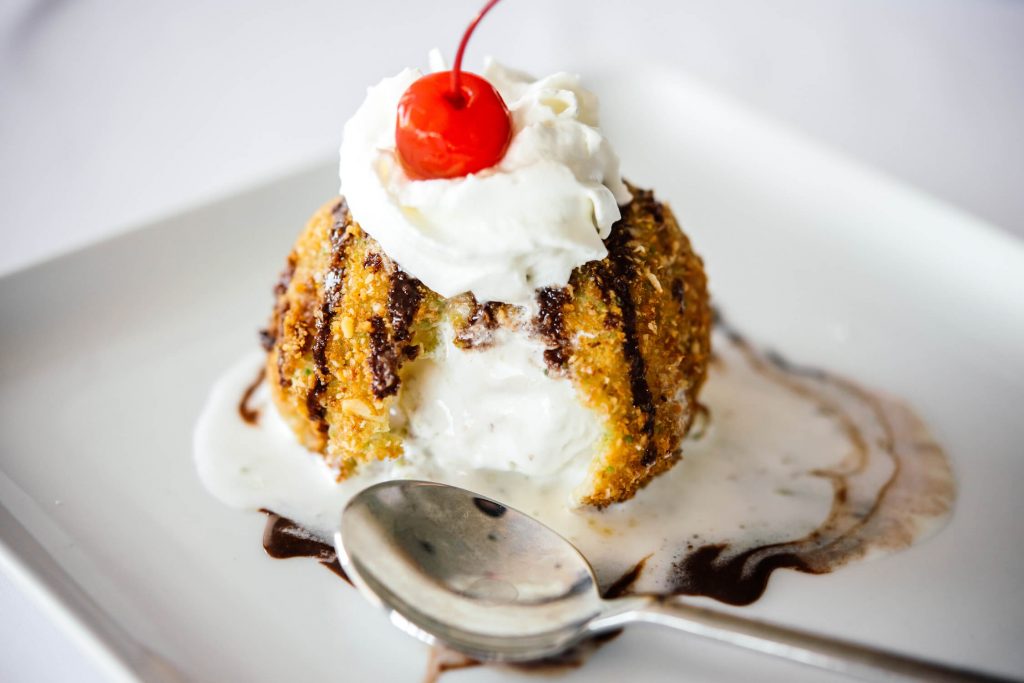 If you are unable to visit your favorite Mexican restaurant anytime soon, you can easily recreate this Mexican fried ice cream right at home. Deep-fried ice cream might sound unusual for some people, but trust us, this fun dessert is a fun and stimulating ending to any meal. 
When recreating this Mexican dessert recipe, scoop out French Vanilla ice cream and bread it with cornflake crumbs. Then, deep-fry the breaded ice cream in oil. And the result? Sweet treats that look as mouthwatering as they taste, with a crunchy outside and creamy inside.
Recipe for Inspiration: Fried Ice Cream
Mexican Wedding Cookies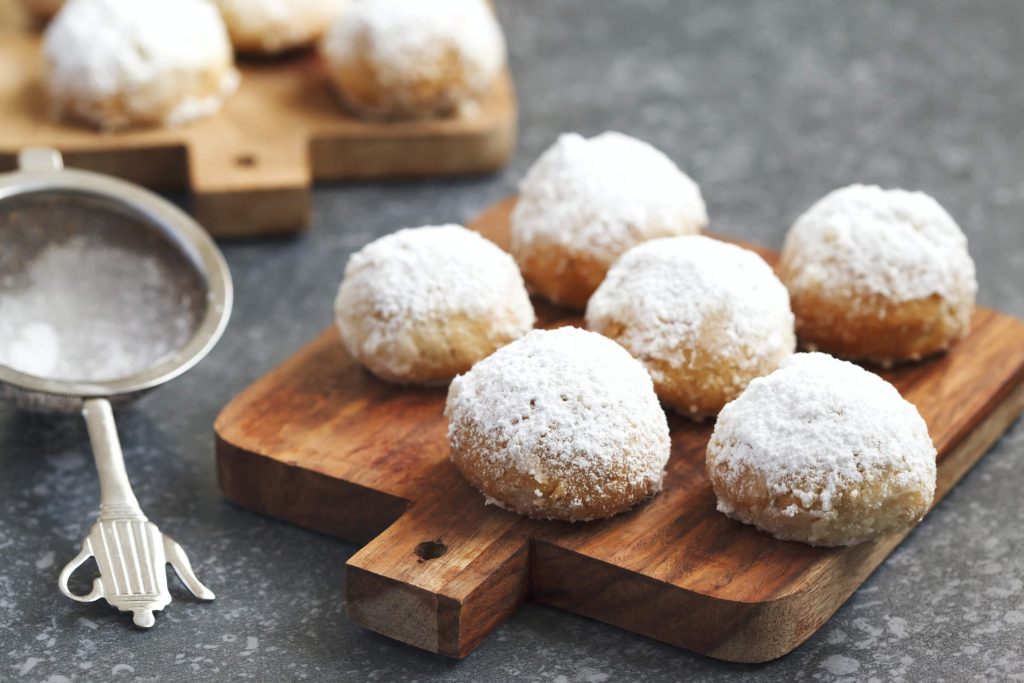 Any list of sweet Mexican desserts would not be complete without Mexican wedding cookies. Also known as Mexican wedding cakes, these sweet treats are made with pecans and vanilla extract, among other ingredients. This dessert is round-shaped and dusted with white powdered sugar, resembling snowballs at a glance.
Dreamy and downright delicious, these little treats couldn't be any easier to prepare. It only requires a handful of ingredients, plus 30 minutes of preparation and cooking time. Enjoy these sweet treats with a mug of hot cocoa on the side.
Recipe for Inspiration: Mexican Wedding Cookies
Sopapilla Cheesecake Bars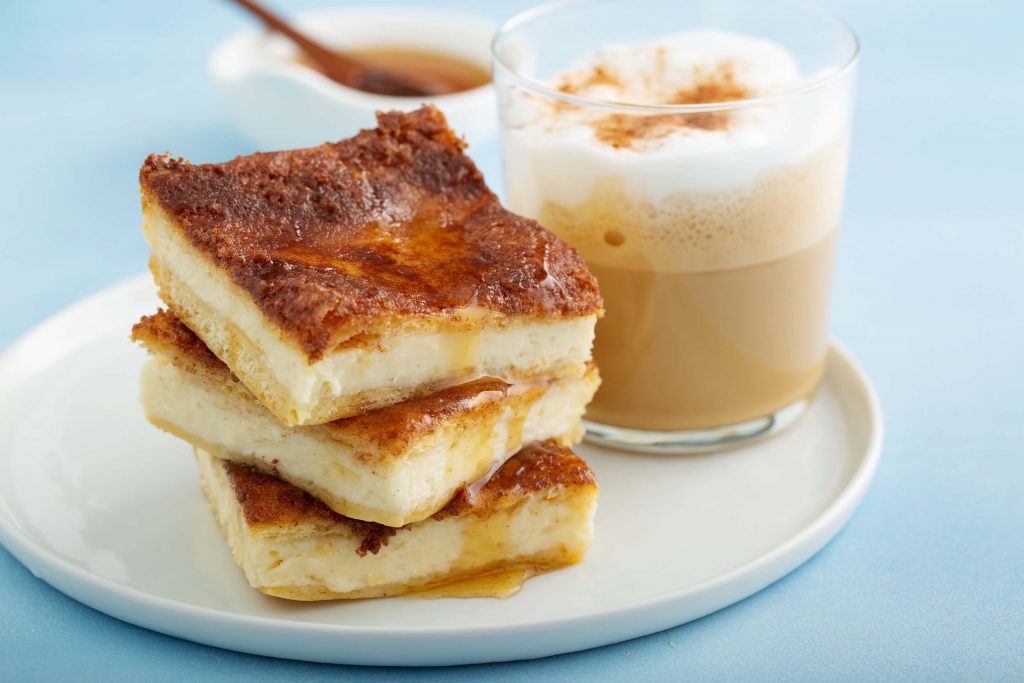 As you explore Mexican desserts, you will probably notice that most are deep-fried pastries. Among the most well-loved are these sopapilla cheesecake bars. These sugary treats have a smooth and creamy cheesecake filling and a cinnamon sugar topping.
Requiring only six ingredients that are easy to find, you will be serving authentic Mexican desserts at your dinner tables without a hitch. Drizzle them with honey or cream cheese icing, and they're sure to delight your guests' taste buds. 
Recipe for Inspiration: Sopapilla Cheesecake Bars
Mexican Hot Chocolate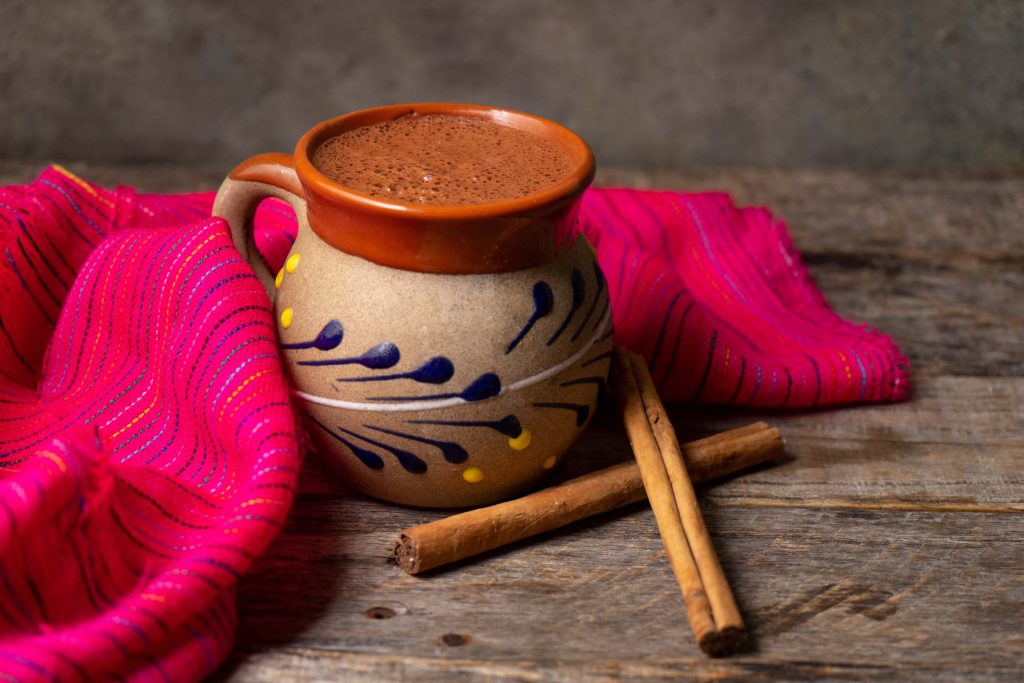 Whether it's for breakfast, supper, or because it's simply cold outside, whipping a cup of Mexican hot chocolate is welcome anytime. This Mexican dessert, a perfect alternative to hot cocoa mixes, is sweet, creamy, and downright comforting. Up to date, many variations of Mexican hot chocolate, from sweet to spicy, continue to keep people warm when the weather gets chilly. 
Mexican-style hot chocolate is unlike any other regular hot chocolate though. This recipe, in particular, uses cinnamon to give it a subtle kick. Other ingredients include milk, vanilla extract, whipped cream, and semisweet chocolate. We also love dunking sweet bread into this hot beverage. 
Recipe for Inspiration: Mexican Hot Chocolate
Caramel Flan
Like most Mexican desserts, flans also originated in Spain. After making its way into Mexico, this dessert has evolved into a more delectable treat. That said, the Mexican flan is now among the well-loved renditions of this after-dinner treat. And we are certain Mexican caramel flan will be your new favorite go-to dessert!
This recipe calls for three types of milk (evaporated milk, sweetened condensed milk, and whole milk), so it's guaranteed rich, sweet, and decadent. Meanwhile, a drizzle of caramel sauce makes for a heavenly topping. The addition of Bourbon only takes this dish to a whole new level.
Recipe for Inspiration: Caramel Flan
Mexican Brownies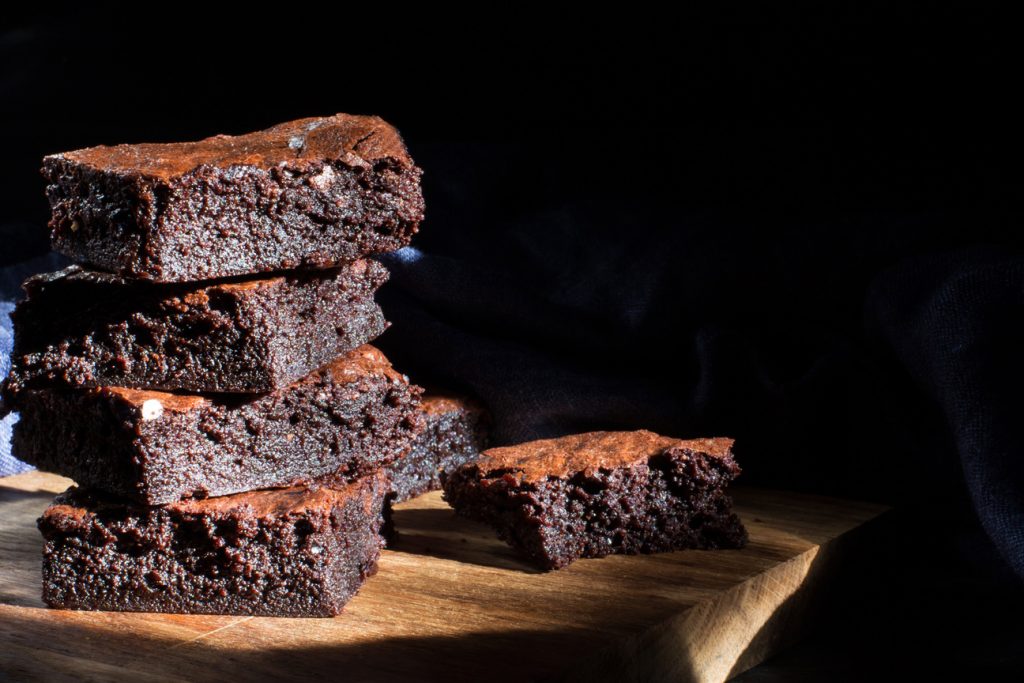 Make these chocolatey Mexican Brownies if you wish to be instantly transported to Mexico. A pinch of cinnamon and cayenne pepper sets these Mexican treats apart from the other brownies you have tried. Nonetheless, they're also gooey, rich, and chocolatey, much like the regular brownies. 
Ready to whip up this spiced dessert? You will also be needing dark brown sugar, granulated sugar, unsweetened cocoa powder, and vanilla extract. Once baked, make sure to let them cool first before slicing them off into little squares. 
Recipe for Inspiration: Mexican Brownies
Apple Pie Tacos
What about some crunchy tacos with a decadent apple pie filling for dessert? These apple pie tacos are covered in caramel sauce and topped with whipped cream, making them even more inviting than they already are. 
While these Mexican sweets look gorgeous on your dinner tables, the preparation is actually easy and takes only half an hour. You'll need flour tortillas, sugar, and cinnamon to make taco shells. Meanwhile, the filling consists of chopped apples, lemon juice, and apple pie filling. You can make a batch of these bite-sized apple tacos in just 30 minutes.
Recipe for Inspiration: Apple Pie Taco
Fresas con Crema (Strawberries and Cream)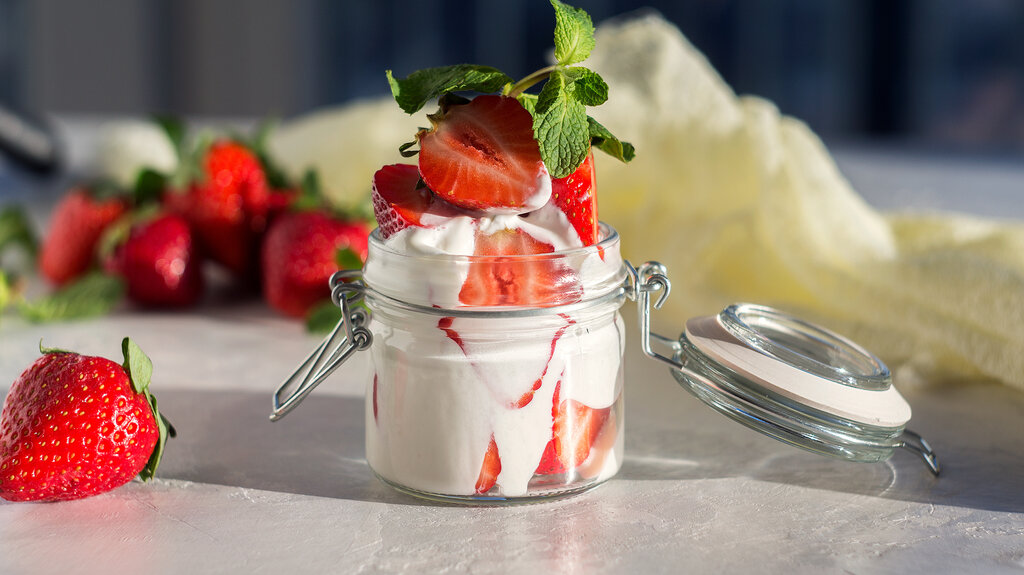 No time to make a gorgeous yet complicated dessert for dinner? Fresas con crema (which means "strawberries and cream") is probably among the easiest Mexican desserts you can make at home. Plus, it's the perfect way to end your meal when your night is too hectic. 
This recipe uses sliced strawberries and sweetened cream to make a no-bake dessert that's hard to forget. The icing on the cake here is you're only three steps away from savoring a heavenly dish! Despite the minimal effort on your part, fresas con crema, by far, is one of the most delectable desserts out there.
Recipe for Inspiration: Fresas con Crema (Strawberries and Cream)
Mexican Sweet Bread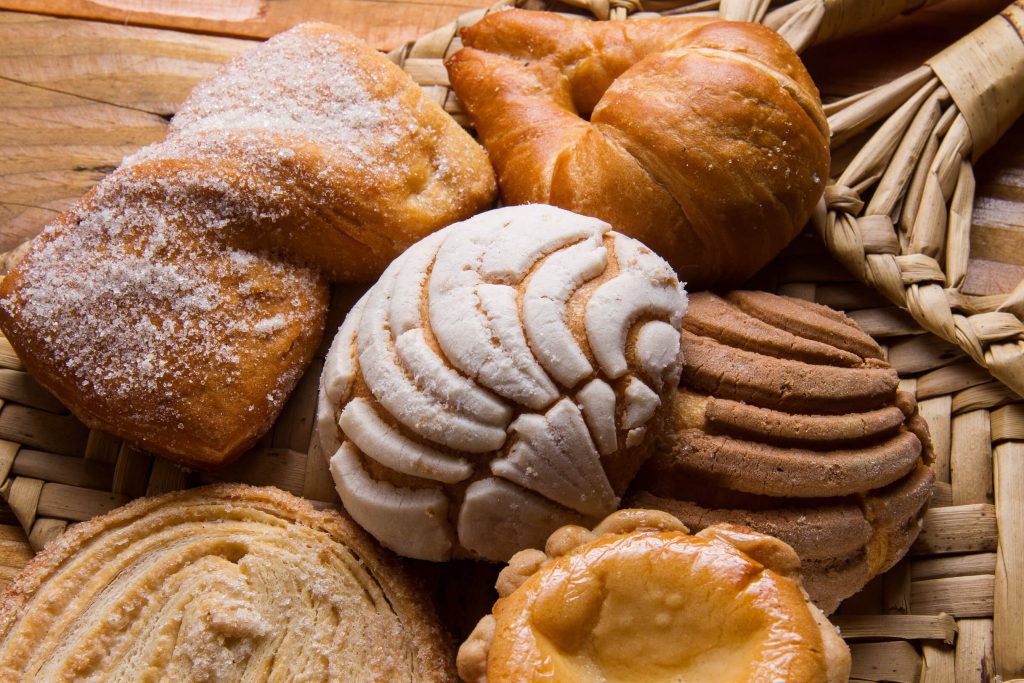 On the prowl for more Mexican dessert ideas? Sweet bread, or conchas, is one to try right now. These luscious treats always make an appearance in every Mexican bakery, and for good reasons. For one, they're soft, sweet, and buttery. The topping of Mexican sweet bread has a striking resemblance to that of a seashell, hence its name. "Concha" translates to "shell" in Spanish. 
Conchas are traditionally made with yeast, butter, and white sugar. The recipe also needs cinnamon, nutmeg for added flavor. And while the topping usually comes in white, you can also use food coloring to make it more vibrant and festive.  
Recipe for Inspiration: Mexican Sweet Bread
Pineapple Empanadas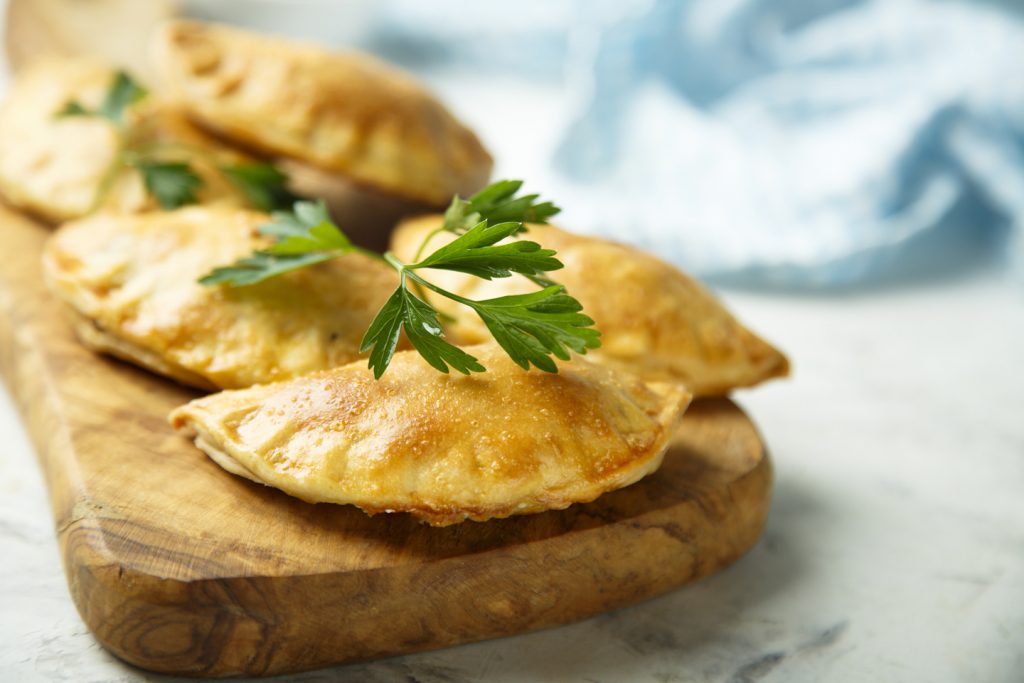 Empanadas are a famous Mexican treat with either savory or sweet fillings. And Mexican pineapple empanadas, or empanadas de pina mexicanas, are one of the sweeter twists on this popular dessert. This dessert consists of a soft, flaky crust and a delectable pineapple filling.
It's made with cream cheese, pineapple preserves, and cinnamon. Perfect for busy weeknights, you can actually prepare the cream cheese dough in advance if you're pressed on time.
Recipe for Inspiration: Pineapple Empanadas