Whip up this quick and easy chocolate mousse recipe and enjoy this luscious light and airy chocolate dessert. It's the perfect dessert to serve on romantic weeknights and fancy dinner parties. This chocolate mousse has the elegance and flavor that's incredibly comforting.
This French dessert has very simple ingredients but combining them is what makes preparing it a little challenging. We'll make it easy for you in this no-bake chocolate mousse recipe! It's perfect for a last-minute dessert idea or random sweet craving. Make the best homemade chocolate mousse and enjoy a silky and creamy dessert with intense chocolate flavor.
Another reason to make this chocolate mousse recipe is that you can fill it in a cake, pie or tart or enjoy it on its own. You can also top it with other ingredients like coffee powder and chocolate, like what we did in this recipe. If you're into trying and mixing other flavors try out this Chocolate Banana Mousse Recipe and Peach Mousse Recipe to switch it up.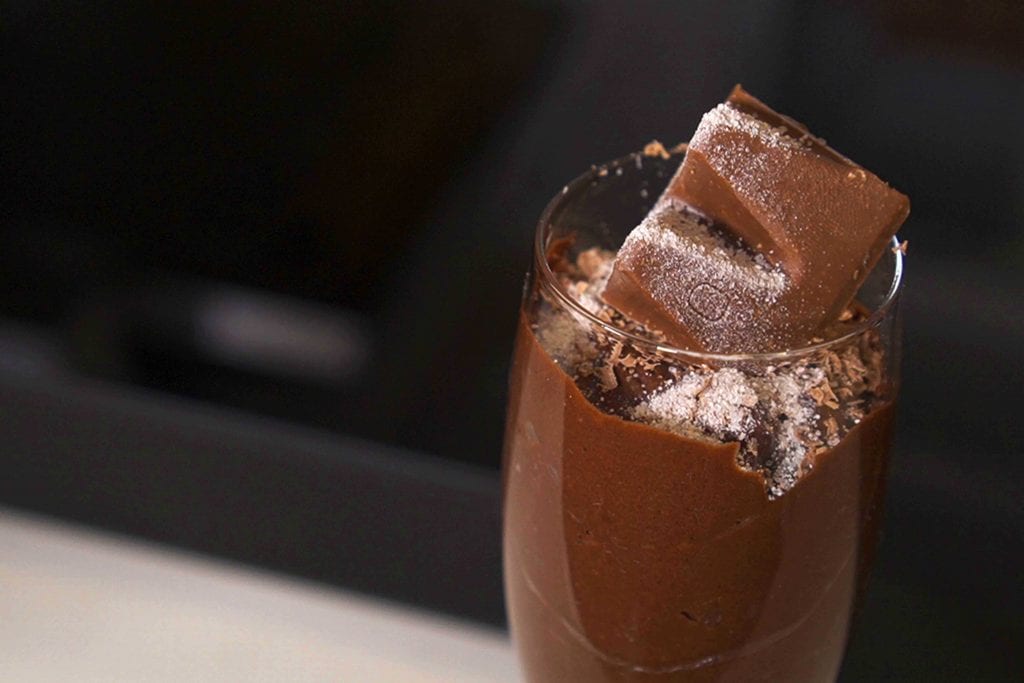 Semisweet Chocolate Mousse Recipe
How to Make Semisweet Chocolate Mousse
Get your chocolate fix in this light, rich and creamy chocolate mousse with just five simple ingredients. Quickly whip up this luscious dessert with intense chocolate flavor that you'll enjoy in every scoop.
Ingredients
5

oz

unsalted butter

6

oz

semisweet chocolate

⅛

tbsp

salt

½

cup

granulated sugar

1

cup

heavy cream
Instructions
Cut butter and chocolate into cubes. Transfer this in a heat-safe or metal mixing bowl then add in the salt and sugar.

Melt the ingredients by setting the bowl over a saucepan of simmering water. Whisk for about 1 minute until the mixture is smooth.

In a separate bowl, whisk the heavy cream until it thickens and forms medium peaks.

Add the whisked cream bit by bit into the chocolate and butter mixture and fold using a spatula until the mix is uniform.

Transfer the mixture to a pastry bag. Pipe the mousse into a tall glass like a champagne flute or coupe.

Top with a piece of chocolate sprinkled with grated chocolate and powdered coffee. Enjoy your smooth and creamy chocolate mousse.
Recipe Notes
You can use any kind of chocolate you have for this recipe, from semi-sweet to bittersweet dark chocolate. You can also add brewed coffee or booze if you're in the mood for it.
Nutrition
Sugar:

23g

:

Calcium:

37mg

Calories:

410kcal

Carbohydrates:

27g

Cholesterol:

80mg

Fat:

34g

Fiber:

2g

Iron:

1mg

Potassium:

143mg

Protein:

2g

Saturated Fat:

21g

Sodium:

125mg

Vitamin A:

891IU

Vitamin C:

1mg
Nutrition Disclaimer
Frequently Asked Questions
Why is my mousse runny?
If your mousse is runny you might have used chocolate with less cocoa butter. In this recipe, we used semisweet chocolate which contains enough cocoa butter for the perfect mousse texture. You could have also used too little chocolate. Chocolate helps make the mousse mixture firm when chilled. Remember not to use low-fat heavy cream for your mousse because your cream won't stand that long.
Do I have to refrigerate my chocolate mousse?
Absolutely! Chocolate mousse is always best served cold. Chilling it in the fridge can also help keep the light and fluffy texture of our mousse. If you have time, we suggest chilling your chocolate mousse for at least an hour before serving to let it set and have greater flavor. You can store it in the fridge for up to 5 days by placing it in an airtight container. Just fold your mousse gently with a spatula if you decide to serve it again.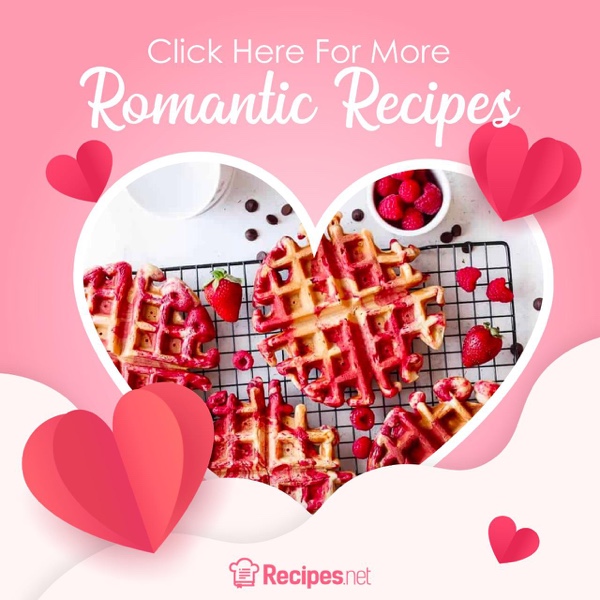 Conclusion
Chocolate mousse is a classic dessert that everyone loves. The airy texture and chocolate flavor of this French dessert is absolutely decadent. You can also get creative by adding in other flavors and using other types of chocolate. This chocolate mousse recipe will give you a satisfying dessert that you can keep in the fridge and serve whenever you want. Enjoy a truly comforting dessert that will complete your meal with a touch of chocolate.