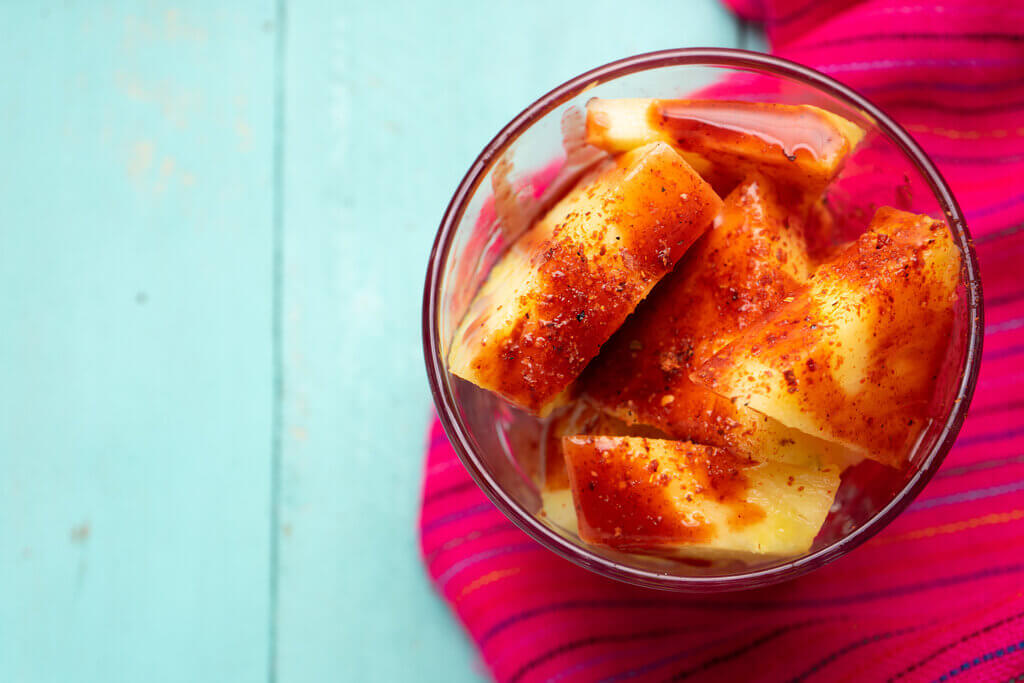 What Is Chamoy, Mexico's Fave Condiment? Uses and Recipes to Try
Summer treats such as fresh fruit salads, ice cream, and snow cones from your very own snow cone machine are already delicious on their own. But with chamoy, the options for how you're going to enjoy these summer treats have gotten even more endless!
If you're not familiar with chamoy, it is a famous sauce found everywhere in Mexico. It's found in all-time favorite street foods, mixed (or rimmed) in cocktails, and your favorite Mexican dishes. You'll even find them on gummy candies of all sorts — bear, rings, worm, you name it. Judging from its wide-range use, this condiment gives versatility a whole new definition.
Do we hear the dulcet tones of interest? Then hop on and learn more about this delicious and versatile sauce. But before we get right to it, how about you ready your fruits and shaved ice? Trust us, you'll be craving chamoy by the time you're done reading this article!
What is Chamoy?
Made of dried apricots, hibiscus flowers, chiles, and lime juice, chamoy is a sauce-like condiment you can add to many sweet treats, fruits, vegetables, meat, and even chips. There is also a powder-like variety for dipping or rolling gummy candies, lollipops, and other sweets. But most likely, you'll see street food topped with this dressing rather than in fine dining restaurants as chamoy is considered junk food in Mexico.
Surprisingly, despite earning its place as a favorite sauce in Mexican cuisine, it is actually the "Latino version" of a famous ramen topping known as umeboshi (a type of pickled Japanese plum) which was inspired by see mui, or crack seed (Chinese dried fruit candy). So we can say that chamoy has its roots in Asian cuisine as well. It has many similarities with its origins. Like umeboshi, making chamoy involves brining or salt-curing either plum, apricot, or mango. Aside from lengthening shelf life, salt curing also leaches out all the moisture from the fruit. Added with lime and chili powder, the liquid extract is then be turned into a sauce that you can now drizzle on your favorite foods.
READ ALSO: 40 Best Ramen Toppings for Your Homemade Noodle Soup
Now, what can you do with the pickled fruits used to make chamoy? Well, you can enjoy it by itself. If you find yourself on a Mexican food aisle you'll find saladitos — the dried, salted plums or apricots used to make chamoy now sold as a snack or as candy.
What Does Chamoy Taste Like?
Don't let its reddish color fool you. This Mexican sauce is actually more sweet, sour, and salty rather than overpoweringly spicy. But it does have some notes of heat and spice from dried chilis. Because of its diverse flavor profile, this condiment complements well with both fruits and vegetables. The slight heat from dried chiles also gives a nice twist and balance to your favorite summer fruits and veggies!
Uses of Chamoy in Cooking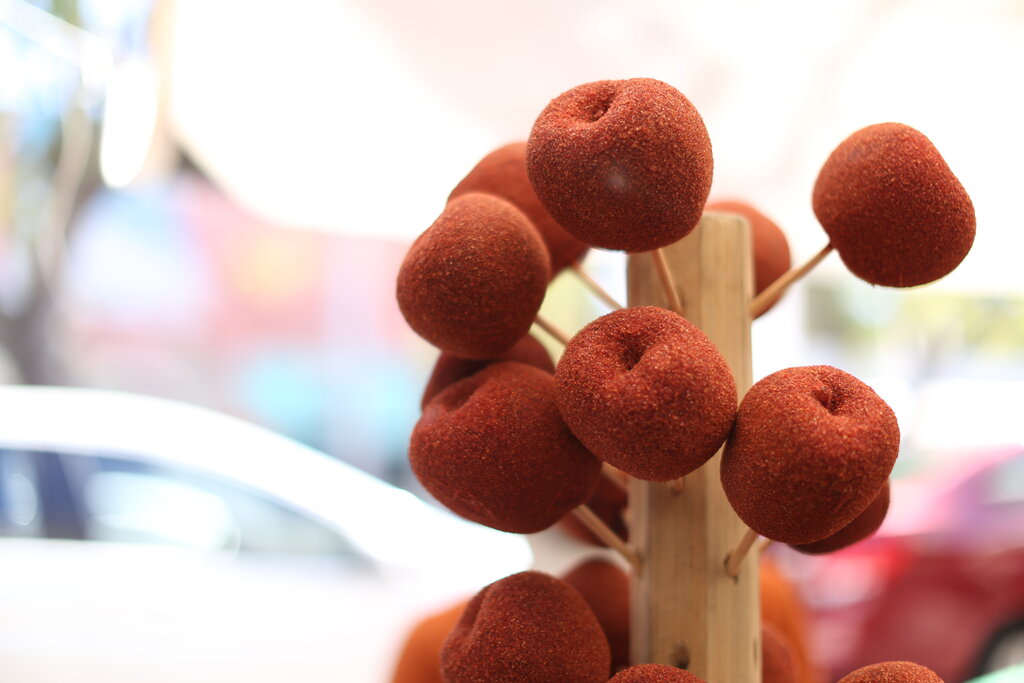 Chamoy is ideal as a topping over fresh fruits such as mangoes, watermelon, papaya, pineapple, and even apples. Manzanos con chamoy, for instance, is a popular street food in Mexico. The Mexican answer to candy apple, it is an apple snack made of whole apples rolled in chamoy paste. Besides fruits, chamoy too works as a dressing for crunchy vegetables like carrots, cucumbers, and celery.
Another popular snack especially during the summer is chamoyada. Chamoyada is a shaved ice or snow cone topped with fresh fruits and deliciously tangy chamoy sauce. If you have a penchant for alcoholic drinks, you can try using the thick paste-like version for rimming boozy cocktails.
Beyond sweet treats and drinks, you can also use chamoy to render additional flavor to your favorite Mexican snacks like jicama, tacos, or nachos. If you think it stops there, it can even be added to main dishes such as steak and even chili as a hot sauce.
Chamoy Recipes You Should Try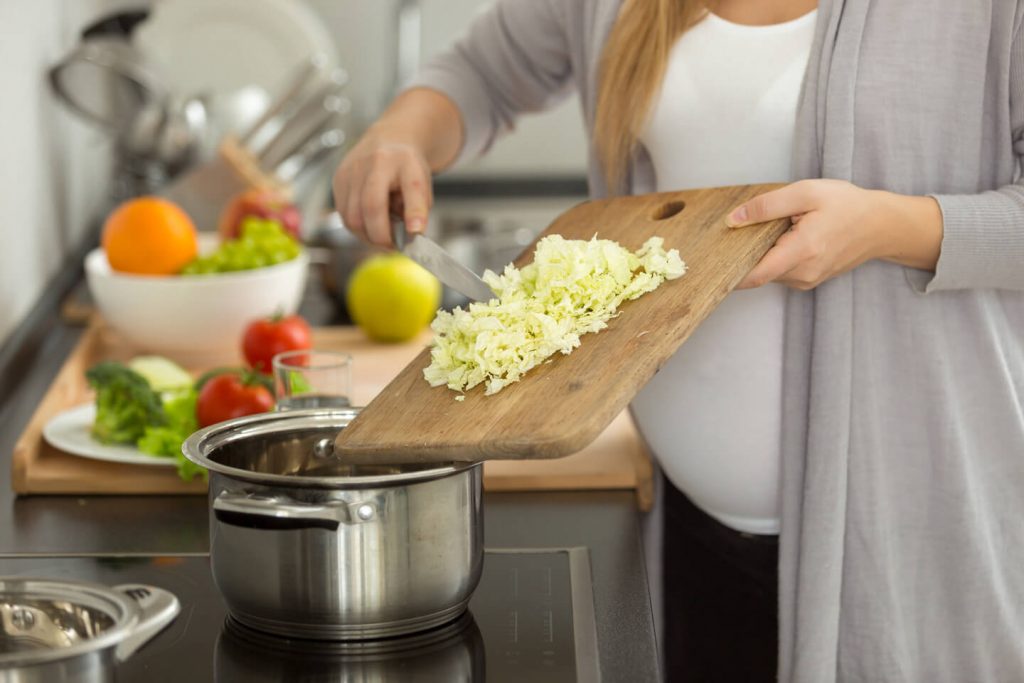 Now that you know how versatile this Mexican sauce is, let's get right to dishes you can serve it with, including a rim dip recipe for cocktails. So, stock up on chamoy, and let's see how you'll fare with these favorites:
Mangonada — Also called chamangos, mangonada is a summer favorite all around Mexico. This dessert features mangoes, fresh lime juice, tajin, chamoy, and tamarind candy straws. And if you feel like it, you can also add either tequila or rum.
Chamoy Candy (Dulces Enchilados)  — Tired of the same old gummy candy? Why not try gummy bears and rings coated in a delicious layer of chamoy and tajin? This recipe is done in under 20 minutes, but it's even easier if you already have bottled ingredients in your cupboard. For this recipe, the most difficult thing you'll probably have to do is wait for the candies to set.
Chamoy Rim Dip — We all know salt rim is for the famous margarita cocktail. But what if we told you there's another way you can rim your favorite cocktails? Yes, you heard that right. Salty, sweet, tangy, and with the occasional spicy kick, this chamoy rim paste gives another definition and flavor to your alcoholic drinks!
Tostilocos  —This snack doesn't fall short of Mexican flavors. On the contrary, it has many Mexican favorites like jicama, tamarind Mexican candies, salsa, tajin powder, and lime juice.
Chamoy vs Tajin
By now you're probably wondering what Tajin is ever since we mentioned it a couple of times in this article. Don't worry, we'll discuss it here in this section.
Like chamoy, Tajin is another popular condiment in Mexico. And you guessed it right, some people consider it almost synonymous to chamoy. But differentiating one from the other is pretty easy. Tajin is actually a well-known brand of spice mix made of lime, salt, and chili powder. Meanwhile, chamoy is food on its own. Extract its liquid and it's a sauce. Save the fruit and easily enjoy it as a candy. Another notable difference? Tajin does not feature fruits except for the dehydrated lime juice.
How to Make Chamoy
Although widely available in Mexican groceries, nothing beats homemade chamoy! So despite the laborious work and waiting, you'll never regret making it at home.
Here's a list of ingredients you'll need:
¾ cup dried fruit such as plums, apricots, or mango
½ cup prunes

½ cup dried hibiscus flowers (

flor de jamaica

)

3 cups water
6 tablespoons homemade chili powder or Tajin
¼ cup white sugar
¼ cup fresh lime juice
Follow these easy steps to make chamoy:
Get your saucepan. Save for the lime juice, pour all the ingredients together and bring to a boil. Once boiling, lower heat and let simmer for 30 more minutes.
Turn off the heat after 30 minutes. Then, let it rest for 10 minutes or until the mixture cools off.
Combine everything in a blender. Don't forget the fresh lime juice and blend until smooth.
Check the consistency. If the mixture is too thick, you may add more water until you reach a more thin liquid consistency.
Lastly, store in an airtight container or glass jars. For longer shelf life, place in the refrigerator. Stored in the refrigerator and away from direct sunlight, your chamoy can last for up to 2 months.
Where to Buy Chamoy
This Mexican sauce can be difficult to find in your local grocery. But if there are Mexican stores or Latino markets near you, you probably have more chances of getting it. As a last resort, you may visit international stores and online markets.
How to Store Chamoy
Here's what you have to remember when storing this dressing. First, fresh chamoy should be stored in the fridge where it can last for up to two to three months. Second, powders and other variants can be stored in your cupboard away from direct sunlight for up to three months once opened.
Chamoy Is a Delicious Condiment That Goes Well with Your Favorite Dishes
Be it fruit bowls, steaks, cocktails, or your favorite Mexican dishes such as nachos and tacos, chamoy gives any dish new flavors that you can enjoy in unexpected ways. Truly, this versatile condiment is worth having around—not only in the summer but all year round! After all, we wouldn't want to miss enjoying our favorite snacks without it.