Summer Squash Basil Pasta is a creamy, flavorful dish that can be served as a vegetarian dinner or a pasta side dish. This jammy sauteed summer squash basil pasta will make you crave more. When squash is in season, it's great to find a recipe that's unique and full of flavor. Summer Squash Basil Pasta is an easy to make pasta recipe that is perfect for the summer months when squash and basil are at their freshest and best prices.
Although, Summer Squash and Basil Pasta is a refreshing vegetarian dish. You could always add chopped rotisserie chicken to your pasta for an extra boost of protein. There's a world of squashes out there, and any type of squash would work just nice for this recipe!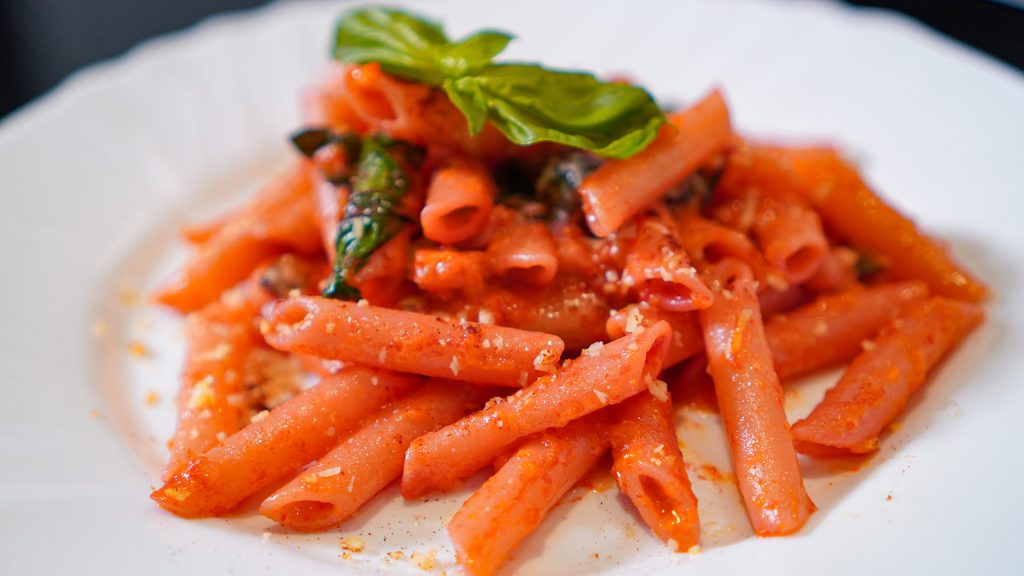 Summer Squash and Basil Pasta Recipe
How To Make Summer Squash and Basil Pasta
This jammy sauteed summer squash basil pasta will make you crave more. When squash is in season, it's great to find a recipe that's unique and full of flavor.
Ingredients
¼

cup

olive oil

8

garlic cloves,

thinly sliced

2

lb

squash,

quartered lengthwise, diced

2

lb

zucchini,

quartered lengthwise, diced

1

tsp

cayenne pepper

12

oz

penne pasta

2

oz

parmesan cheese,

(about ½ cup), grated

1

tbsp

lemon juice,

fresh

½

cup

basil leaves

Salt
Instructions
Cook pasta in a large pot of boiling water with salt and oil or depending on the package instructions. Stir occasionally until very al dente. Drain and set aside.

Heat oil in a large skillet over medium heat. Cook garlic for 4 minutes, stirring occasionally until very lightly browned around the edges. Season with salt.

Add squash and increase heat to medium-high. Cook and toss occasionally until squash begins to break down.

Turn heat down once it begins sticking and continue to cook for 12 to 15 minutes until the squash is jammy and soft.

Add in the zucchini and cayenne pepper. Mix.

Transfer pasta into the skillet and stir to coat.

Add ½ cup of pasta cooking liquid and parmesan cheese. Add them in stages and as needed until sauce coats the pasta and pasta is al dente.

Toss in the lemon juice and most of the basil.

Sprinkle with some more parmesan and cayenne pepper then garnish with remaining basil before serving!
Recipe Notes
Don't have fresh basil and don't know what to do? No problem, use dried basil instead. Reduce the quantity to 2 tablespoons of dried basil. Take note that dried herbs are a lot stronger in flavor, so use moderately. 

If time is not on your side you could always substitute dried pasta for fresh pasta. Fresh pasta only requires 1-2 minutes cooking time.

Adding a tablespoon of lemon juice will cut through the heaviness of the dish.
Nutrition
Sugar:

1g

:

Calcium:

164mg

Calories:

182kcal

Carbohydrates:

3g

Cholesterol:

9mg

Fat:

17g

Fiber:

1g

Iron:

1mg

Potassium:

70mg

Protein:

5g

Saturated Fat:

4g

Sodium:

202mg

Vitamin A:

776IU

Vitamin C:

3mg
Nutrition Disclaimer
Frequently Asked Questions
How do you cook pasta perfectly all the time?
Cooking pasta perfectly depends on the type of pasta being used for your dish. In this case penne pasta would take more than 10 minutes to cook.
What is al dente?
The literal translation of the Italian phrase al dente means "to the teeth". It indicates how cooked your pasta is. Al dente pasta should be slightly firm and chewy, but not soft or mushy.
How to pick the best looking zucchini's?
You can pick up beautiful ones at a farmers market. Look for squash that's small just 6 to 8-inches in length and still relatively thin. The zucchini should feel heavy for its size. The skin should be dark green and smooth and free of blemishes. If the skin looks slightly shriveled, it probably hasn't been freshly picked.
What to look for when selecting the right squash?
When selecting squash at a produce store, look for smaller squash that are brightly colored and free of spots, bruises, and mold. Smaller squash are known for their flavor. However, they are not known for their longevity. Summer squash only keeps for a few days; store it in your refrigerator's crisper drawer.

What can I use instead of penne pasta?
Any tube-shaped pasta can be used instead of penne rigate, as they're all types of macaroni. These include mostaccioli, 2-inch-long, smooth or ridged tubes that resemble penne; rigatoni, which are broader than penne and cut straight rather than diagonally; and ziti, long thin smooth or ridged tubes with blunt ends.

Can I substitute penne for rigatoni?
Certainly! Rigatoni is a hearty, tube shaped pasta with ridges on the outside which help the sauce adhere to the noodles. Rigatoni holds up well to thicker sauces such as cream sauces or chunky tomato sauces.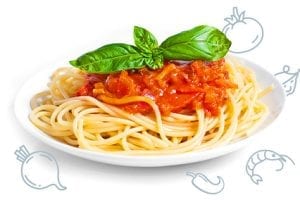 Conclusion
This Summer Squash and Basil Pasta is so simple and versatile to make, you will definitely be looking forward to making the next meal with whatever vegetables you have in your kitchen. This simple recipe requires a fast saute of the squash with shallots and garlic. The penne is cooked, drained and returned to the pot, and the squash mixture is added along with Parmesan cheese. It's simple and fast!