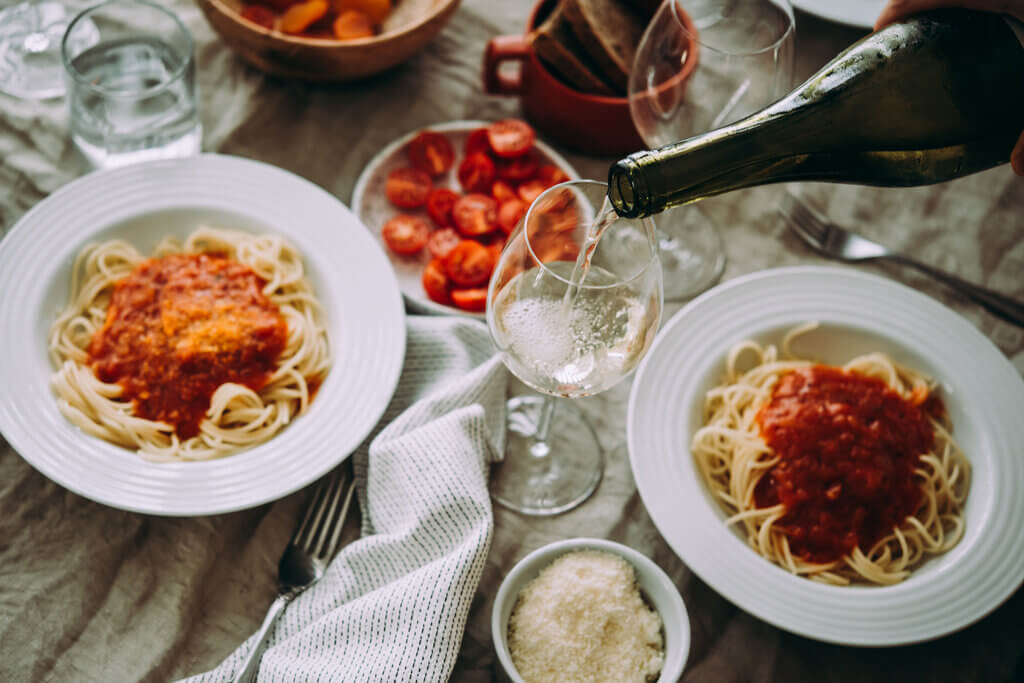 35 Easy Dinner Ideas for Two You'll Love
Want to invigorate your usual dinner plans for you and your partner to enjoy? You can bring the allure of romantic candlelight dinners and lavishness of celebrations to your evenings without the hassle of prep work and complicated cooking instructions. Fortunately, making dinner doesn't have to be laborious and time-consuming for meals to be delicious. These 35 easy dinner ideas for two will certainly revive dull nights and show your significant other just how much you care for them. Your partner will definitely feel special and will anticipate every dinnertime with these amazing recipes!
---
Easy Dinner Ideas for Two
Sharing a meal with your loved one on a normal day can also be made special and exciting. Your regular pasta, plain meats, and seafood can be upgraded into mouthwatering delights. Especially if you try these easy dinner ideas for two that can be quickly recreated at home with no fuss!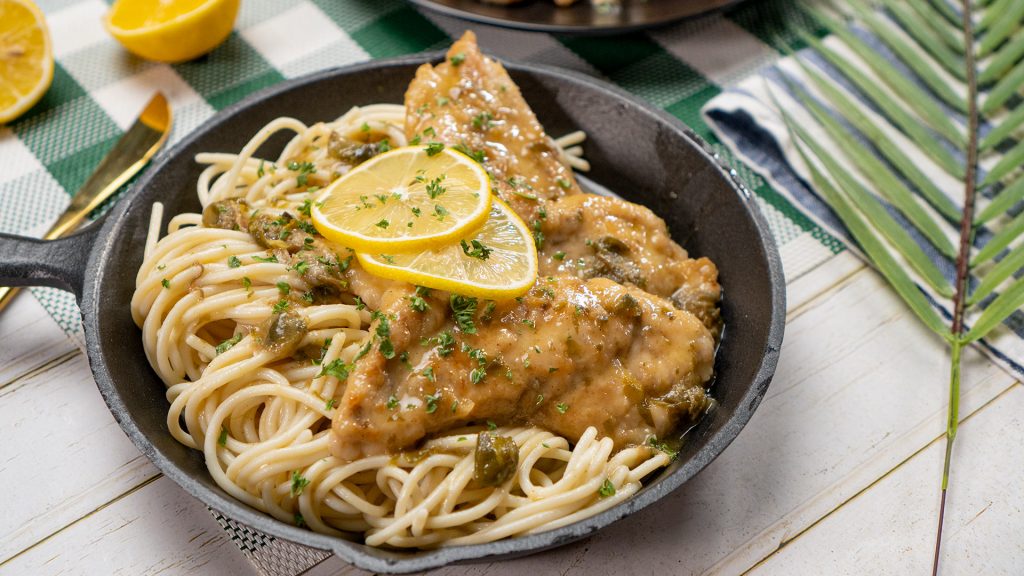 01 of 35
Chicken Piccata
What better way to start this list than with this mouthwatering dish served in beloved Italian-American restaurants? Now while it looks fancy, this dish is certainly not difficult to replicate. The briny addition of capers with the tangy lemony butter sauce will coat every bite with deliciousness and leave you craving for more. With a succulent chicken and luscious pasta, this makes for an excellent combo – perfect for a pair!

Try Recipe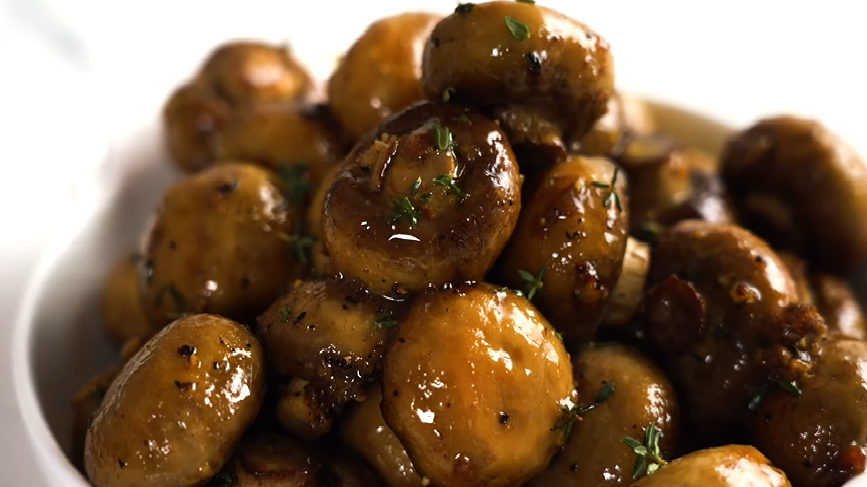 02 of 35
Garlic Mushrooms
Add a bit of umami to your supper with just a few simple ingredients. The hearty meat-like feel of mushrooms roasted with garlic and thyme, all tossed with butter will be a perfect side dish for any meal. You can also make roasted mushrooms interesting by using whichever mushrooms you have. Different mushrooms will give varying textures and depth to the flavor that will surely elevate your evening.

Try Recipe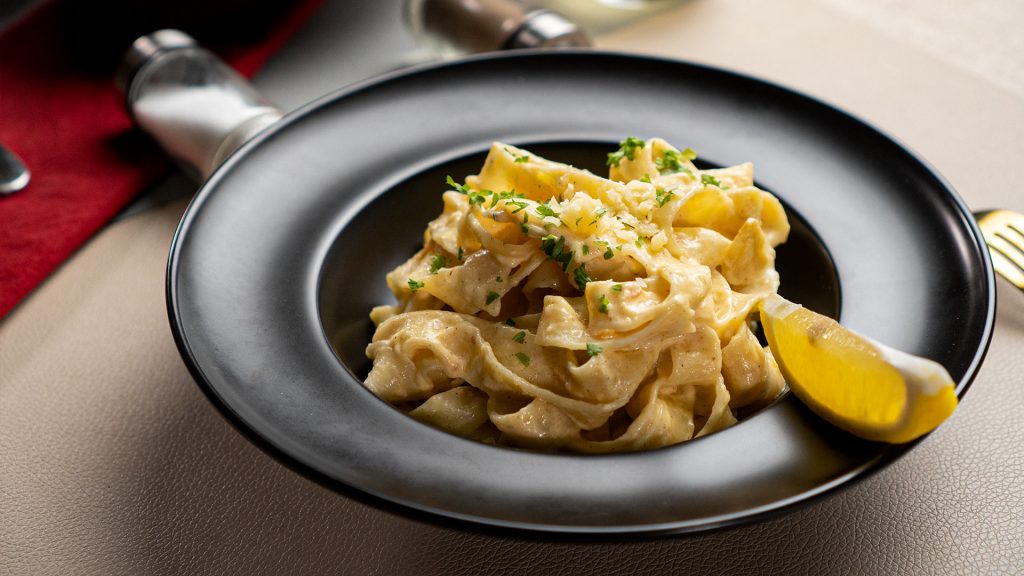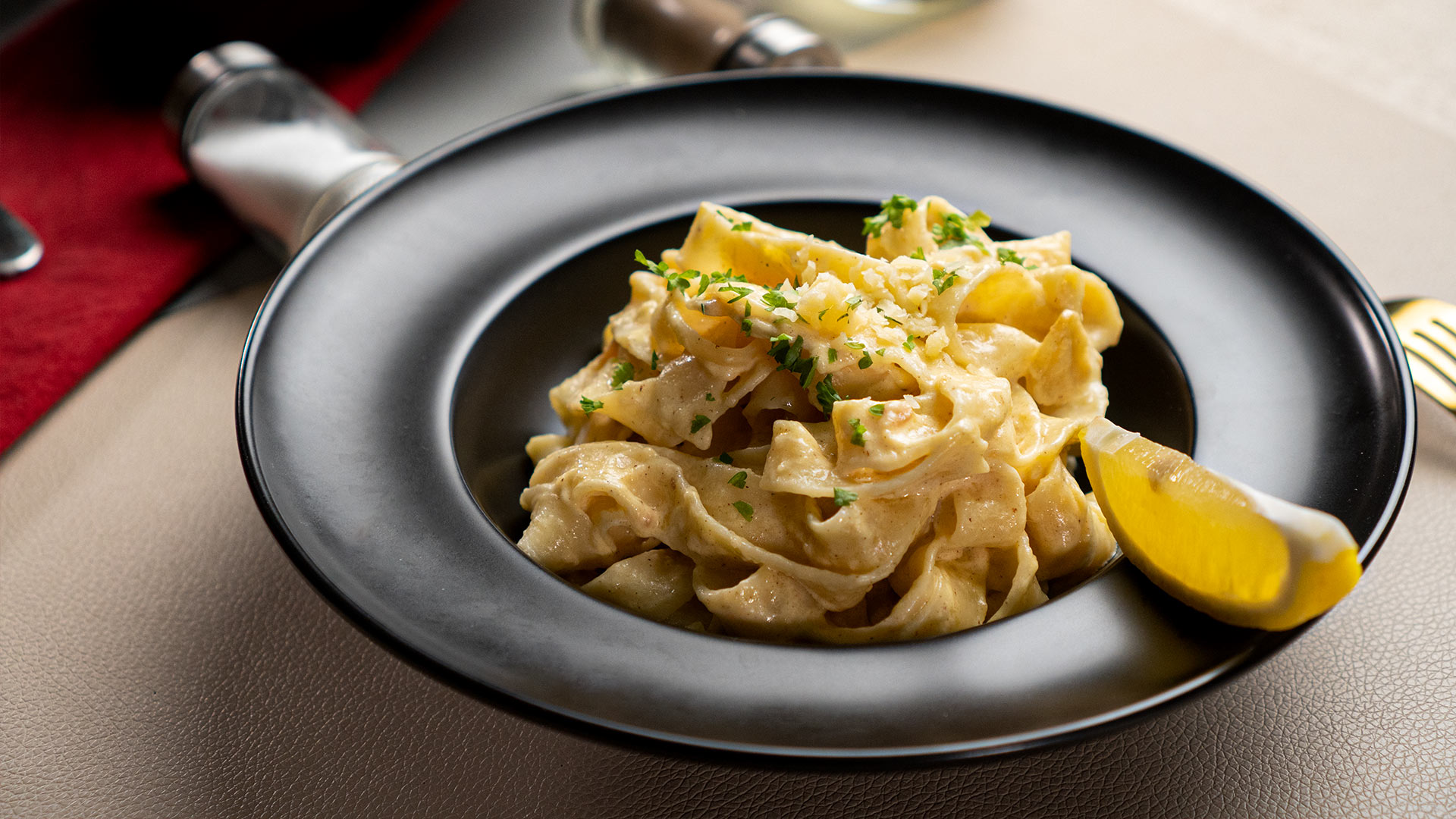 03 of 35
Alfredo Pasta
A simple and classic recipe is a great option if you want to cook something nice for your special someone. It's familiar and linked to great moments, not to mention easy to make! Create new memories with this rich and creamy fettuccine pasta, made better with the combination of white wine and garlic. It will surely fill your stomach with happiness and your heart full of love.

Try Recipe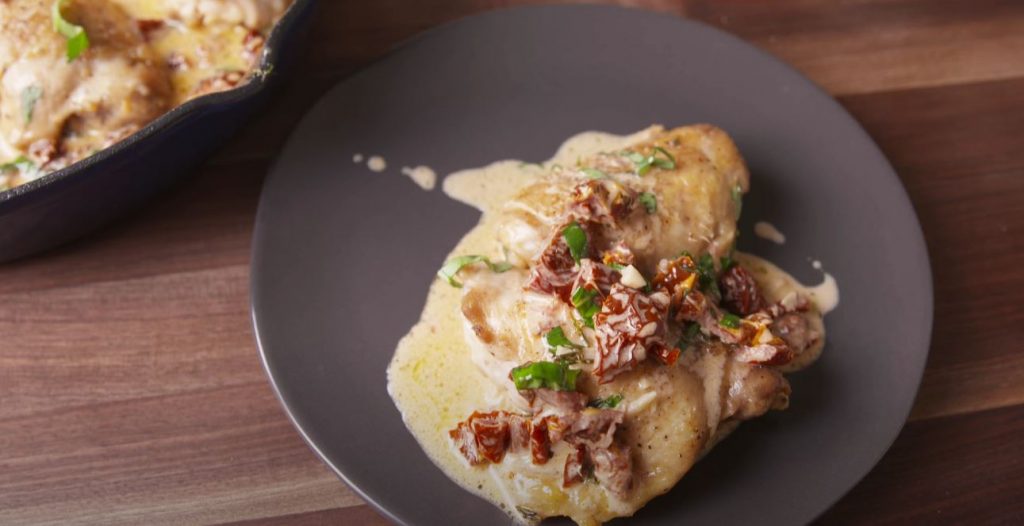 04 of 35
Marry Me Chicken
Nothing screams spouse-material more than this dish and, well, you! This lovely chicken recipe is cheeky not just with its name but also with an array of flavors from the herby and cheesy sauce. We guarantee that this pan-fried chicken enveloped in a luscious parmesan cheese sauce with delightful bites of sundried tomatoes will surely get you an "I do!" You can also spice this up by adding a bit more red pepper flakes and enjoy with more parmesan cheese if desired. 

Try Recipe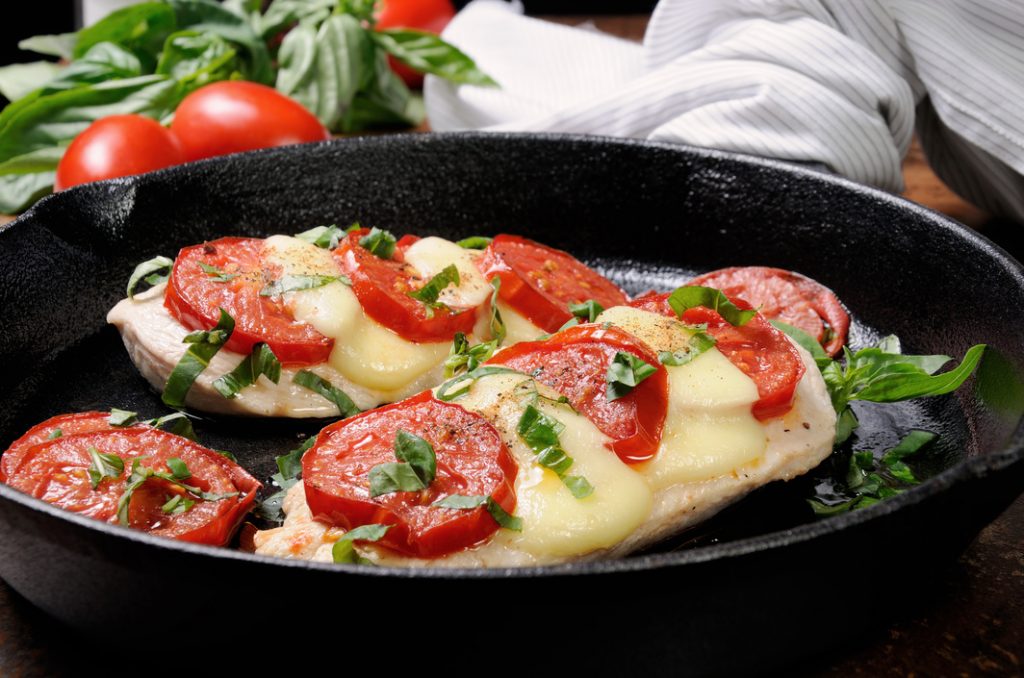 05 of 35
Chicken Caprese 
A spin on a refreshing caprese salad, this dish combines pan-fried chicken with the freshness of mozzarella, tomatoes, and basil finished with a drizzle of balsamic vinegar reduction. This quick recipe will be an invigorating addition to dinner ideas you can prepare in less than 30 mins!

Try Recipe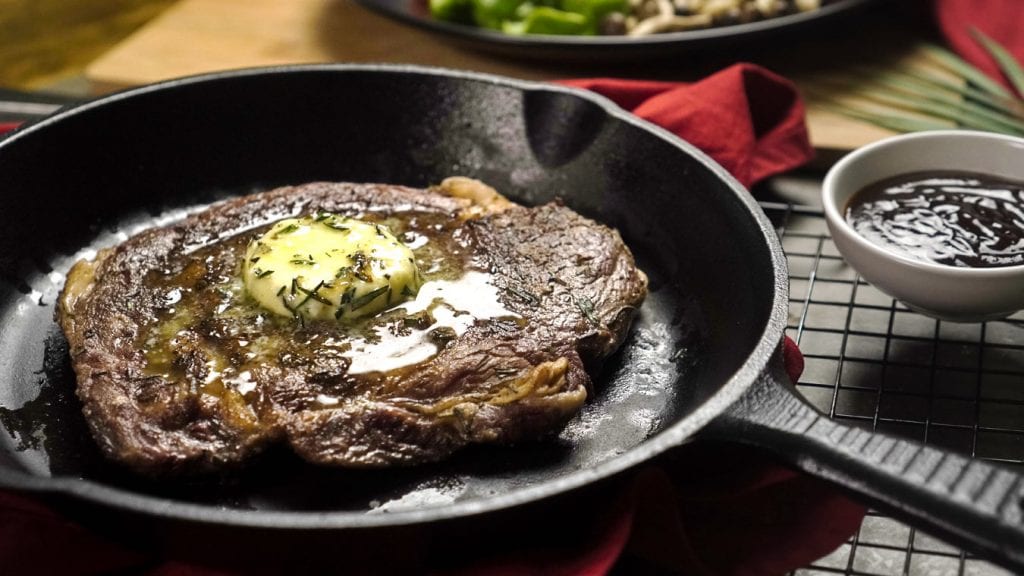 06 of 35
Rosemary Steak
Easy doesn't have to mean dull! Take this luxurious ribeye steak and serve your date an impressive meal. This sought-after cut of steak is rich and tender thanks to its beautiful marbling that lends juiciness to the meat. On its own, it is satisfying, but eating it alongside roasted vegetables will complete the experience and transport you to a five-star restaurant.

Try Recipe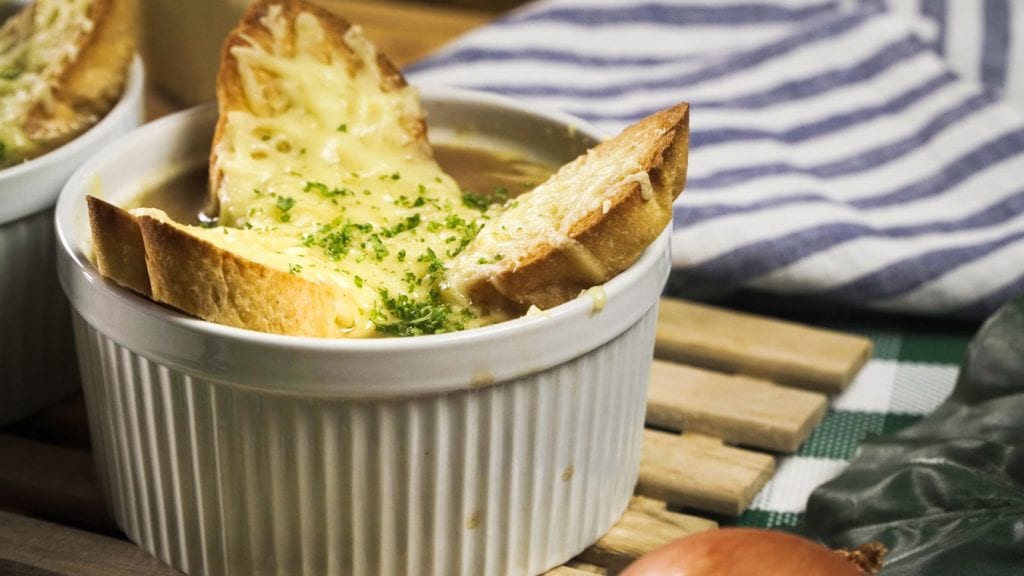 07 of 35
French Onion Soup
Another French dining classic is this caramelized onion soup. With this Panera copycat, you don't need to take a trip to the restaurant to have a taste of this rich brothy soup with satisfyingly melted cheese on a bed of crisp croutons. It will indeed keep you warm for the rest of the evening.

Try Recipe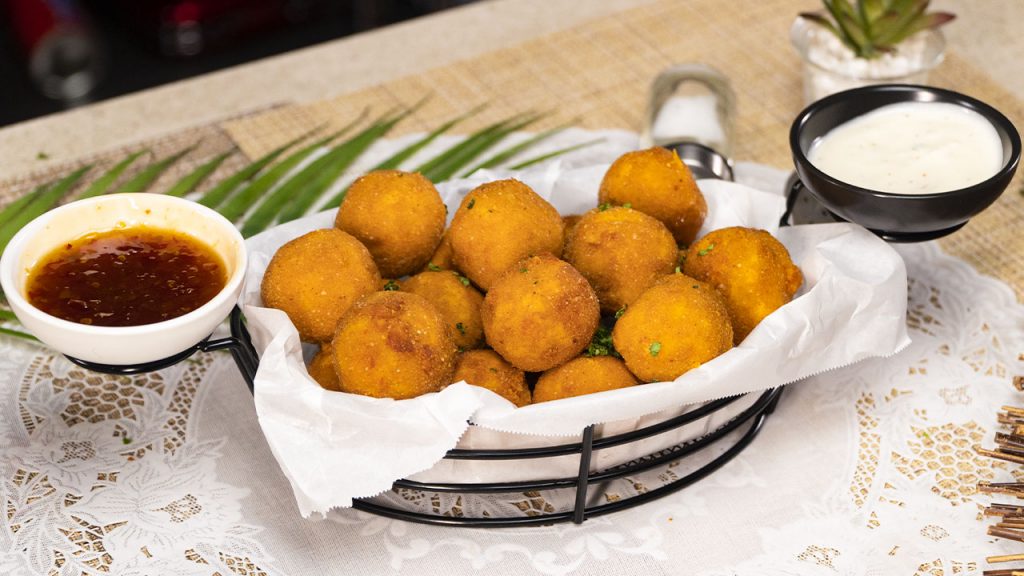 08 of 35
Sweet Potato Croquettes
Have a delight, all in one bite! This deep-fried marvel that is both crunchy on the outside and soft on the inside works as a great starter. The sweetness of the yam and the saltiness of cheddar complement each other well and will surely garner you compliments on the dinner table.

Try Recipe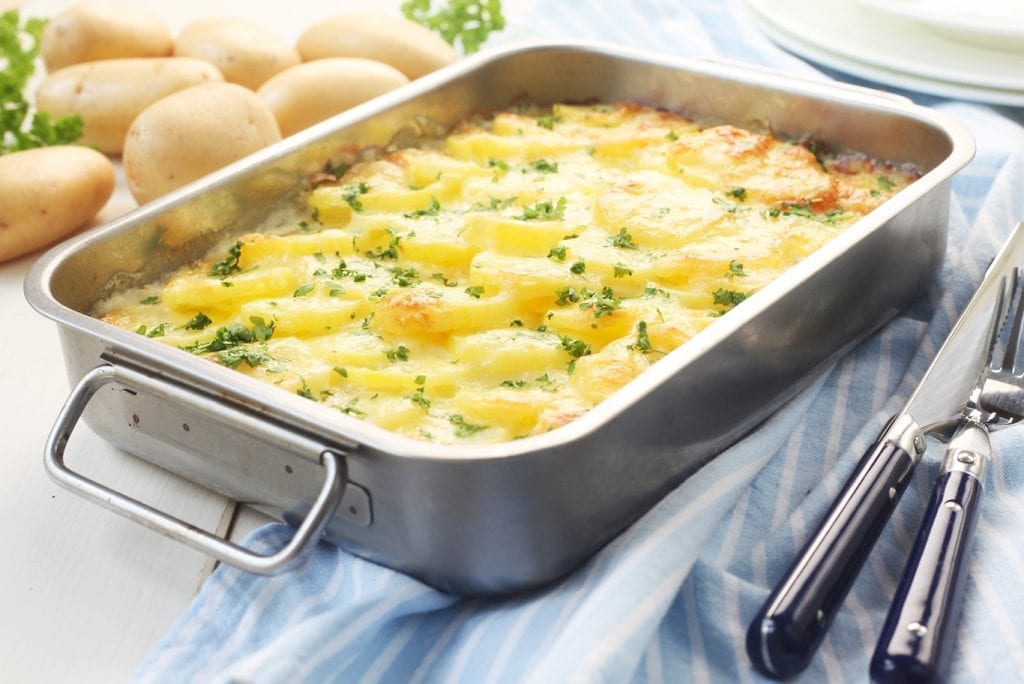 09 of 35
Potato Gratin
Having this dish up your sleeve or, in this case, your fridge will be a great surprise to your loved one. This make-ahead potato gratin dish will be a good introduction to your supper and would go well with any main course. Mix and match this side dish with any of the easy dinner ideas on this list! 

Try Recipe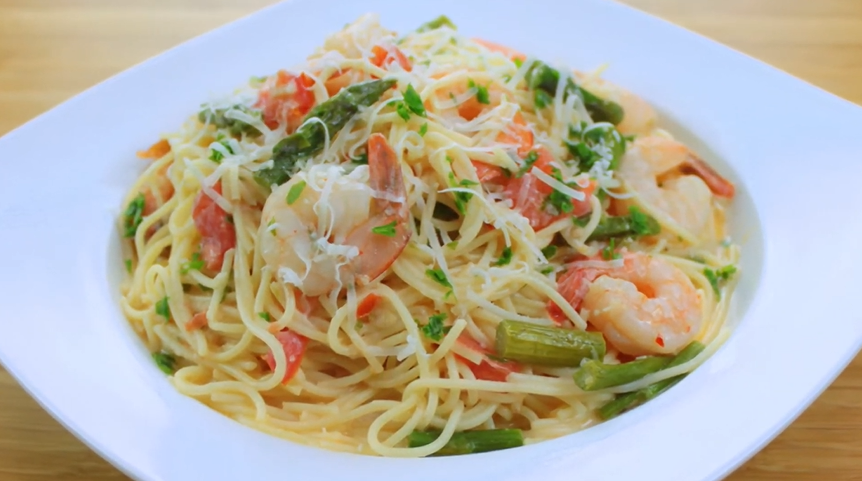 10 of 35
Shrimp Scampi Pasta
This version of shrimp scampi pasta is usually a go-to choice when dining out in Italian-American restaurants like Olive Garden. However, if you don't want to spend a long time waiting for a table on busy nights and would much rather relax at home then you're in luck! There is no need to queue to enjoy our copycat rendition of this scrumptious three-cheese prawn pasta. You won't miss the restaurant version at all, especially if you serve it with warm Italian bread on the side.

Try Recipe
11 of 35
Baked Salmon
Indulge freely with lighter and healthier dinner ideas for two, like this foil-baked salmon! The flaky fish is softly drenched in a sweet and lemony sauce. All you need is to wrap it up neatly in foil with seasonings and aromatics. It's like a little mouthwatering present you'll reveal to your special guest! 

Try Recipe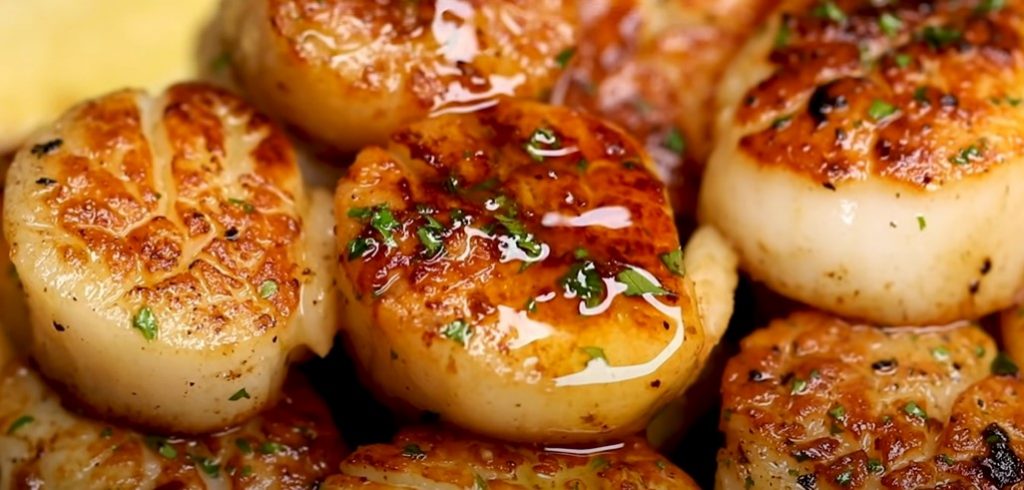 12 of 35
Lemon Garlic Scallops 
Scallops are definitely a fancy treat particularly if it's smothered in a lemon garlic butter sauce. Recreate this restaurant-quality dish at the comfort of your own kitchen, straight from the pan to your plate in less than 10 minutes.

Try Recipe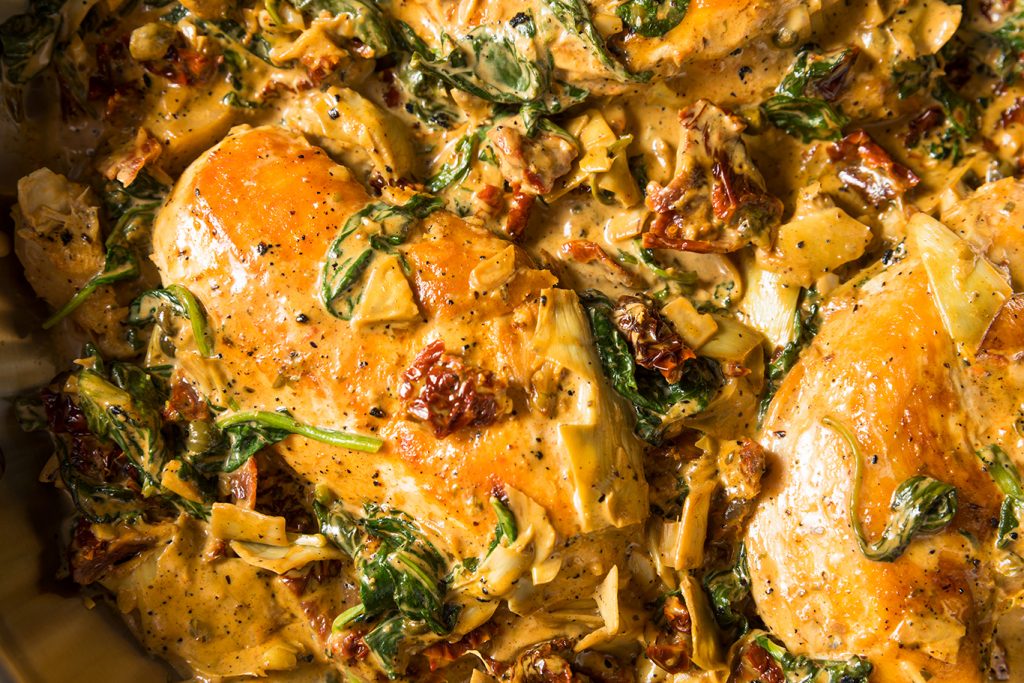 13 of 35
Tuscan Chicken
Bask under the Tuscan sun wherever you are with this decadent chicken recipe. With sun-dried tomatoes and a hint of dijon mustard in the creamy sauce, every mouthful would be joyful.

Try Recipe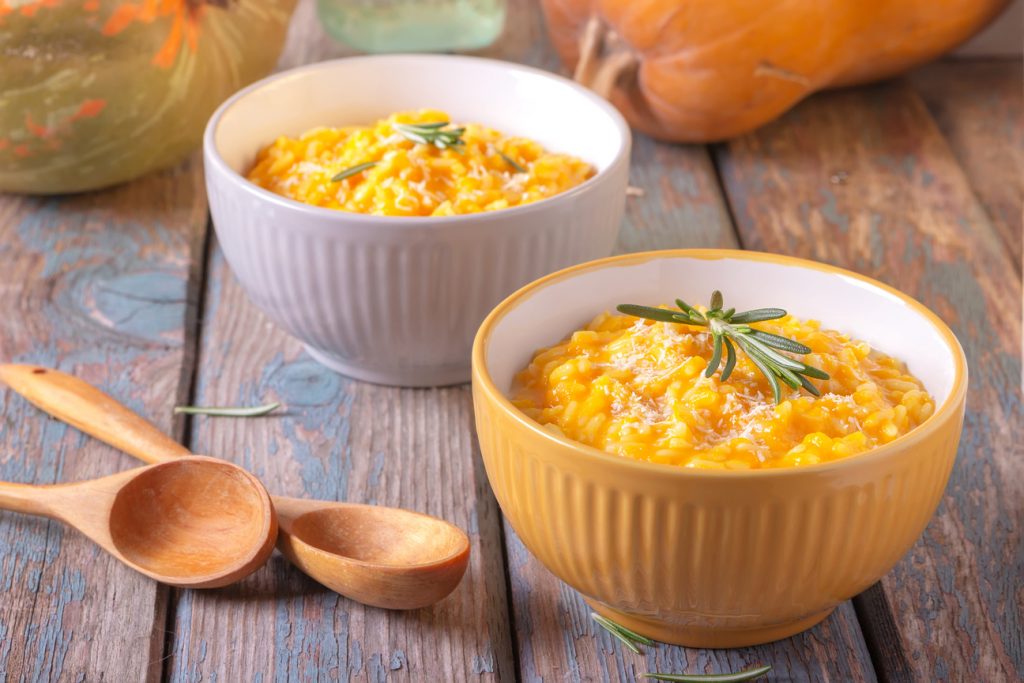 14 of 35
Butternut Squash Risotto
Easy dinner ideas can be cheap and also extravagant in taste. Having the best of both worlds with the high-priced risotto dish made modest with inexpensive ingredients clearly makes this recipe a great choice! The soft and sweet notes of the pureed butternut squash cradled in broth and the aromatics will convince you. 

Try Recipe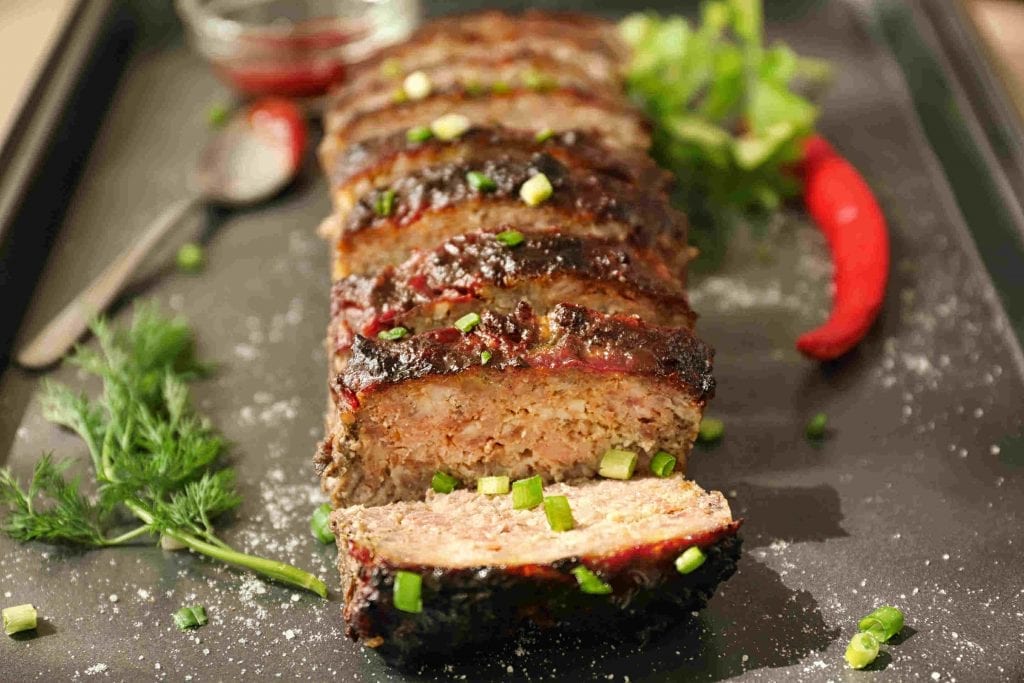 15 of 35
Cornbread Meatloaf  
Looking for a hearty meal? This meatloaf recipe is made with cornbread stuffing mix that will fill you up and keep you satisfied. What else could be a great inclusion to easy dinner ideas than a classic homecooked meal, right? Filling and gratifying, you'll surely love this recipe.

Try Recipe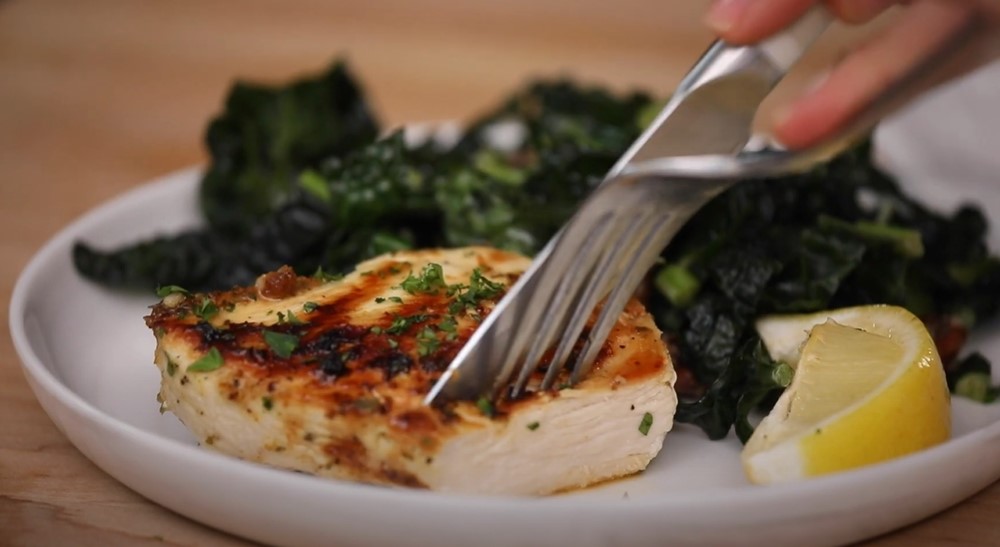 16 of 35
Grilled Lemon Pepper Chicken
This juicy dish can be prepared ahead of time until you're ready to make it sizzle. With a simple marinade, you can have a tender and flavorful entrée of grilled lemon pepper chicken at your disposal.  

Try Recipe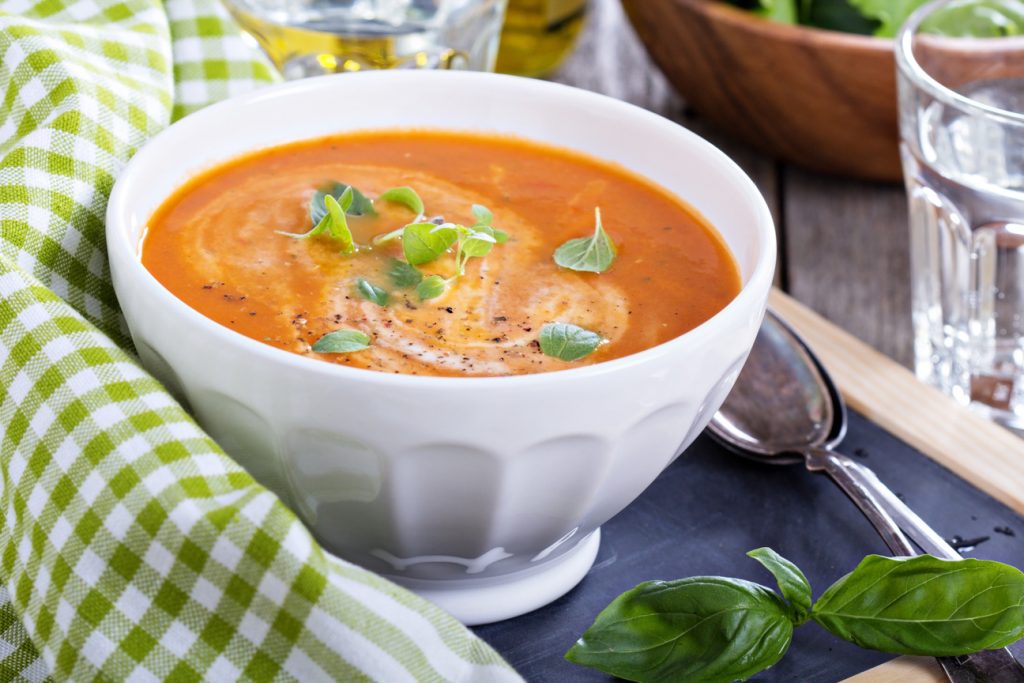 17 of 35
Creamy Tomato Soup
You could never go wrong with a tasty tomato soup for dinner, especially if it's as easy to make as this recipe. The balance of sweetness and sourness with the creamy consistency will surely enhance any meal.

Try Recipe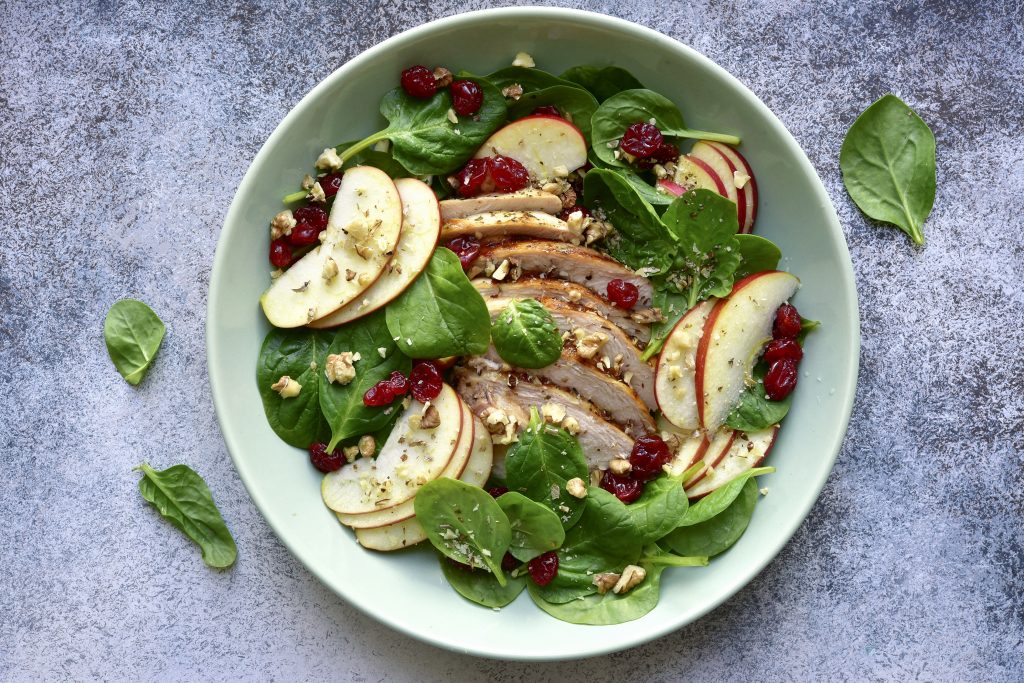 18 of 35
Chicken Apple Salad
Sick of plain salads? Make use of texture and flavors using fruits and nuts. Have a mouthful of mixed greens coated with a honey mustard balsamic vinaigrette. Even as a side dish, you won't be able to brush this off on the side.

Try Recipe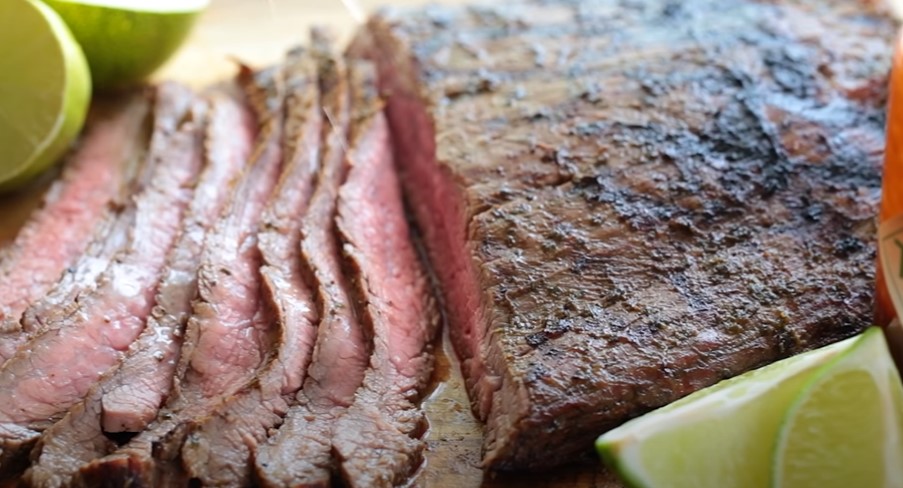 19 of 35
Garlic Rosemary Flank Steak
Be heated with passion and fire up the grill! Start the fire with this steak dish seasoned with garlic and rosemary. It will certainly keep the flames going between couples and keep you both satisfied. The steaks won't be high on your dinner ideas if you choose to make this at home.

Try Recipe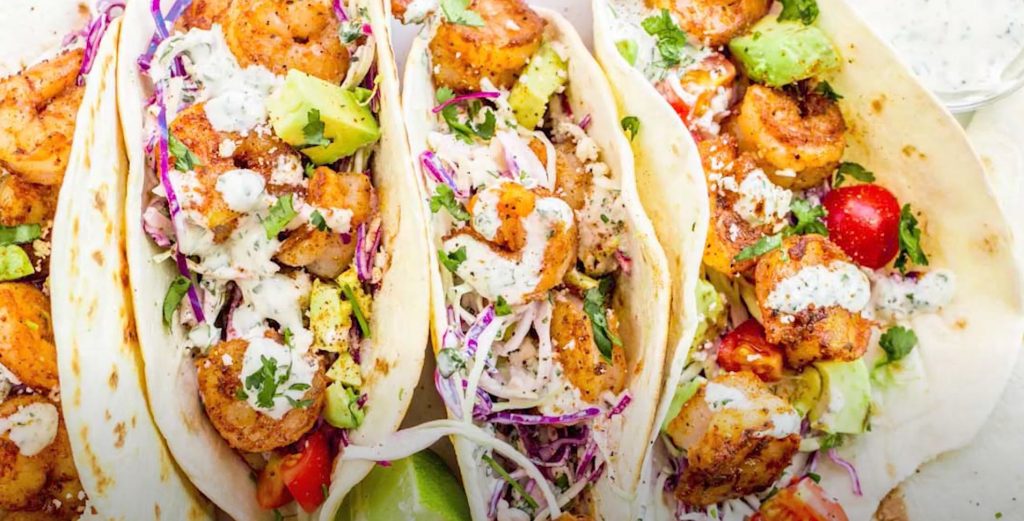 20 of 35
Shrimp Tacos
If fancy is not really your thing and you want a more casual dinner setup, then this dish will be your best bet. It's simple and quick to assemble. This tasty handheld dish needs no fuss; just a few simple ingredients and you're done! It's the perfect menu for a movie date night.

Try Recipe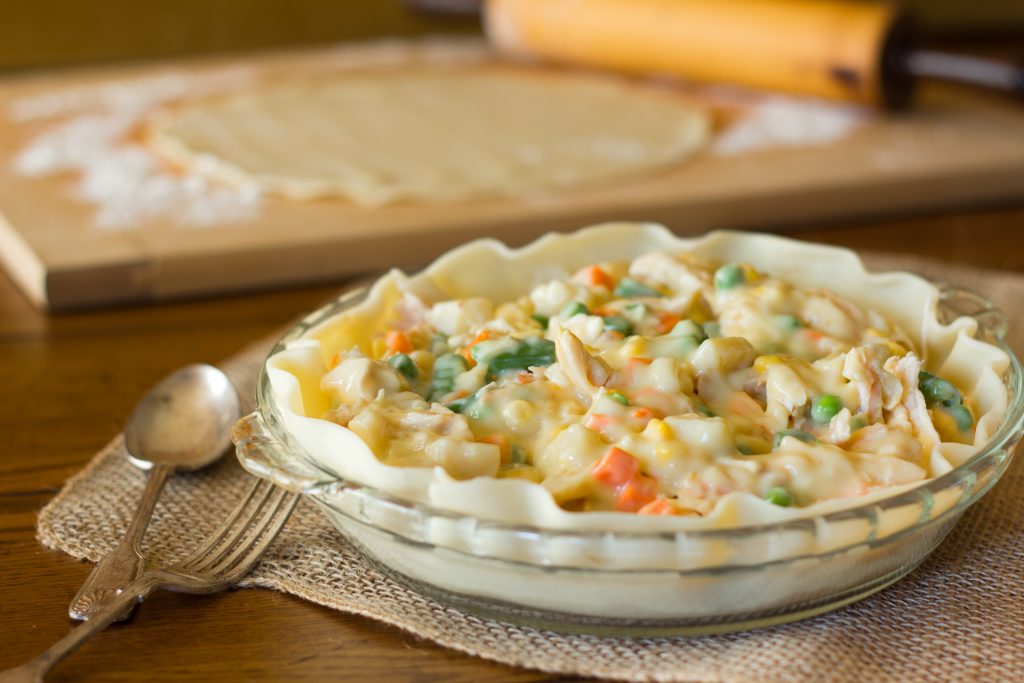 21 of 35
Instant Pot Chicken Pot Pie
Feeling a bit lazy? What about a one-pot meal as your last-minute dinner? This instant pot chicken dish is a winner in our book. You just need to throw in vegetables, chicken breasts, and seasonings inside your handy Instant Pot. With one press of a button, you have an effortlessly filling meal on slow, romantic nights.

Try Recipe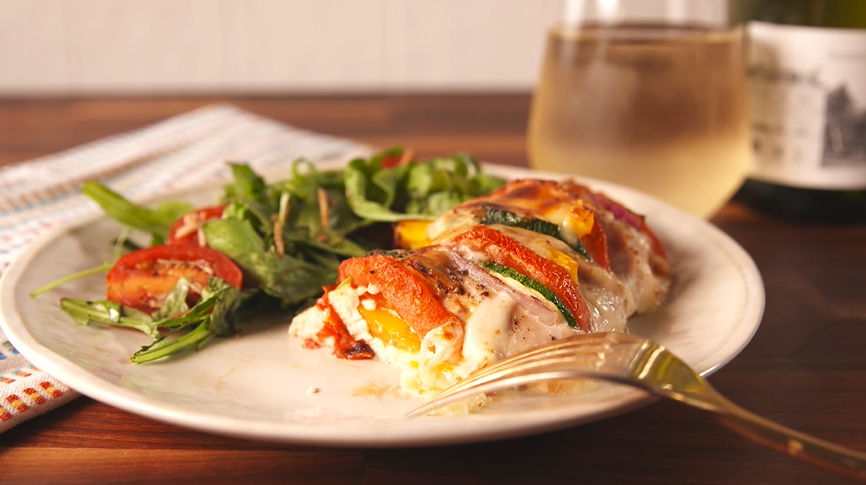 22 of 35
Primavera Stuffed Chicken 
Are you or your partner craving the fresh taste of spring? Start by stuffing your chicken with spring vegetables and add mozzarella cheese in the mix! Make sure to use fresh ingredients to fully enjoy a prime meal with your loved one.

Try Recipe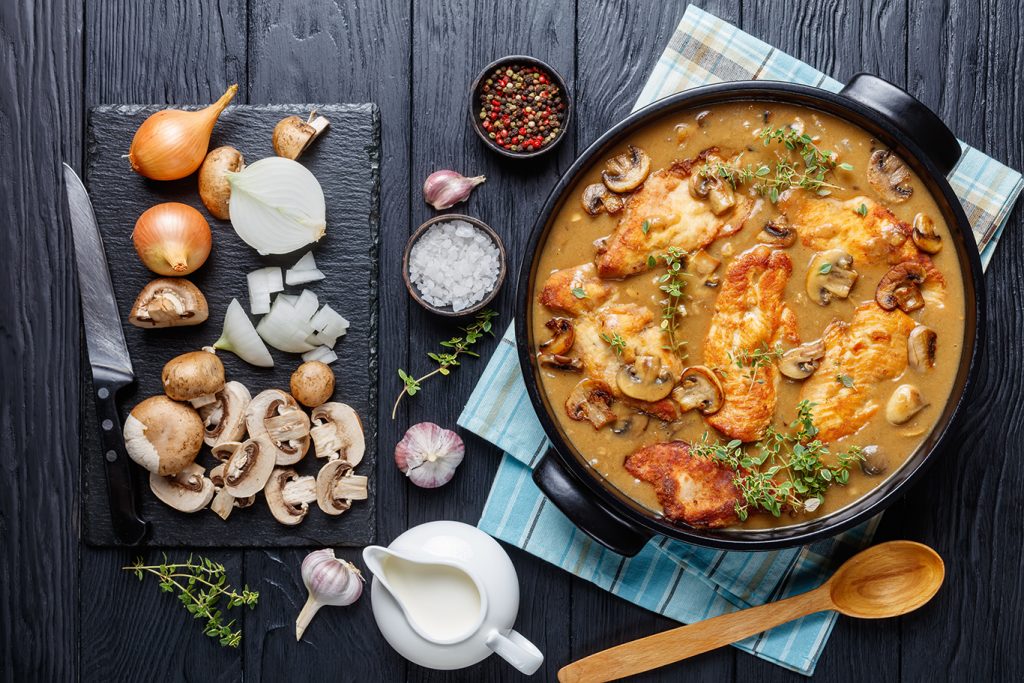 23 of 35
Chicken Marsala
Home cooks favor Italian-American dishes because of their versatility and timelessness. That's why we're including another Italian-American recipe on this list. This succulent chicken is glazed with a savory sauce that is further enhanced with dry Marsala wine. Whoever you're serving this to will definitely approve and swoon after you and your cooking skills! 

Try Recipe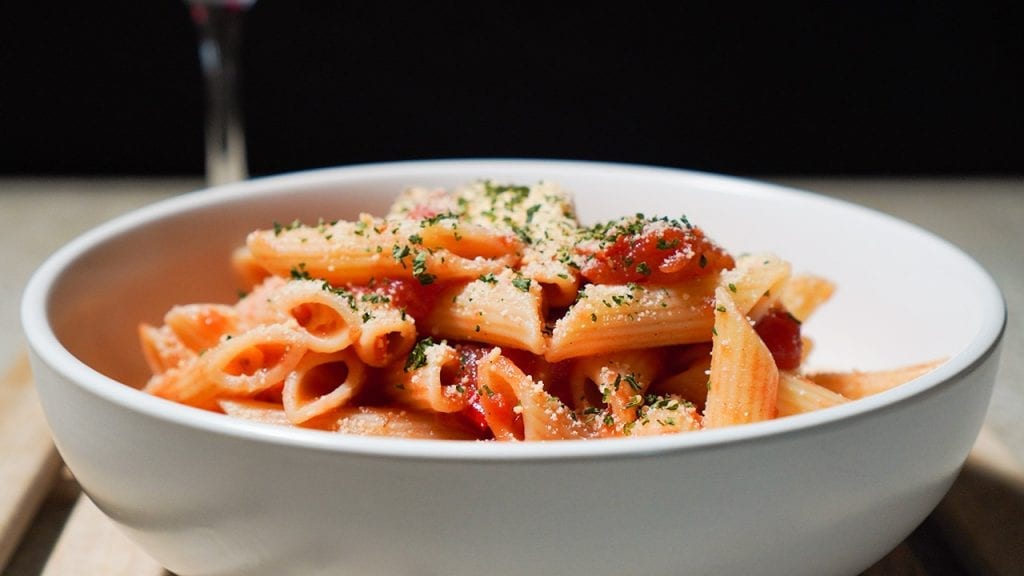 24 of 35
Spicy Penne Pasta
Spice things up on your home menu with a spicy tomato pasta course. A classic arrabbiata sauce is a surefire way of concluding your day with a bang. Of course, it is best enjoyed with your partner and a cheeky glass of wine to end on a higher note. 

Try Recipe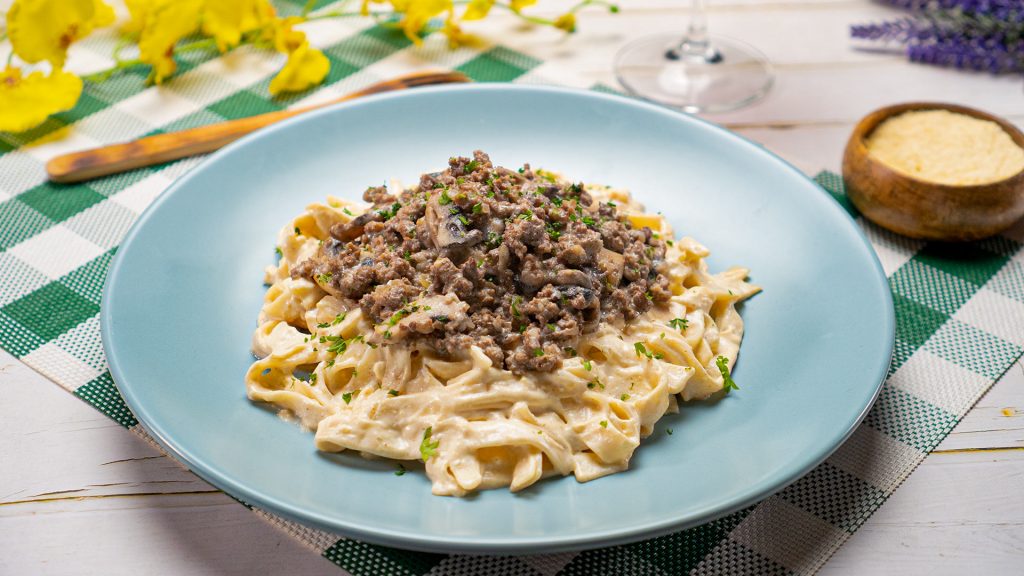 25 of 35
Beef Stroganoff Pasta
You don't have to endure the chew of tough overcooked beef with this recipe. Using ground beef in this dish is a clever way to lessen the time consumed to tenderize the meat and makes for a faster serving of supper. Serve this creamy and luscious stroganoff with noodles and you're good to go!

Try Recipe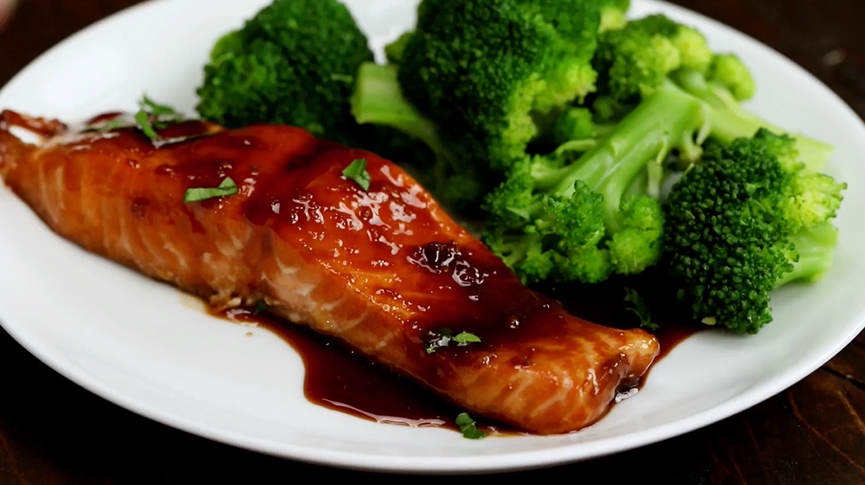 26 of 35
Honey Garlic Salmon
Add a bit of variety to your salmon dinners with Asian flavors. The harmonious mixture of sweet, savory, and spicy hugging the fish pairs well with the broccoli. Moreover, you can also enjoy this as a rice topping too.

Try Recipe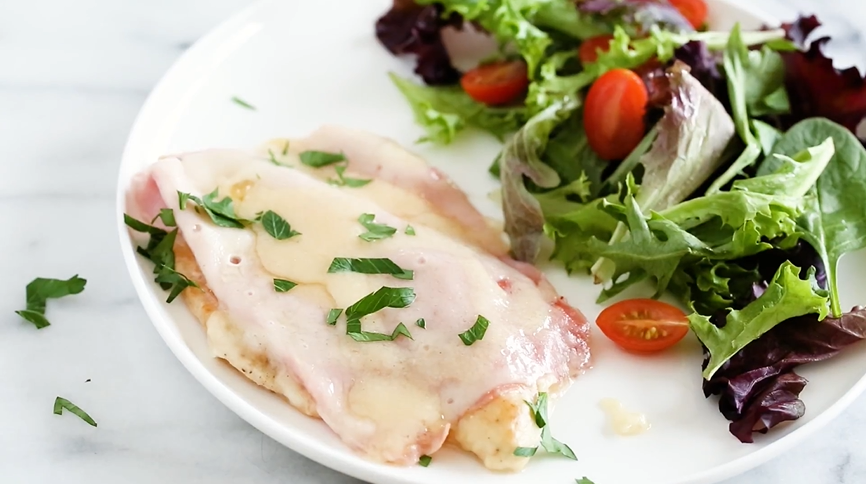 27 of 35
Skillet Chicken Cordon Bleu 
You might be thinking you can't be bothered to roll up a classic chicken cordon bleu, but with this recipe, you really don't have to. By topping breaded chicken with ham and cheese slices, it is equally as delicious as the original version. Think of it as a deconstructed but equally-delicious variation on the classic chicken dish.

Try Recipe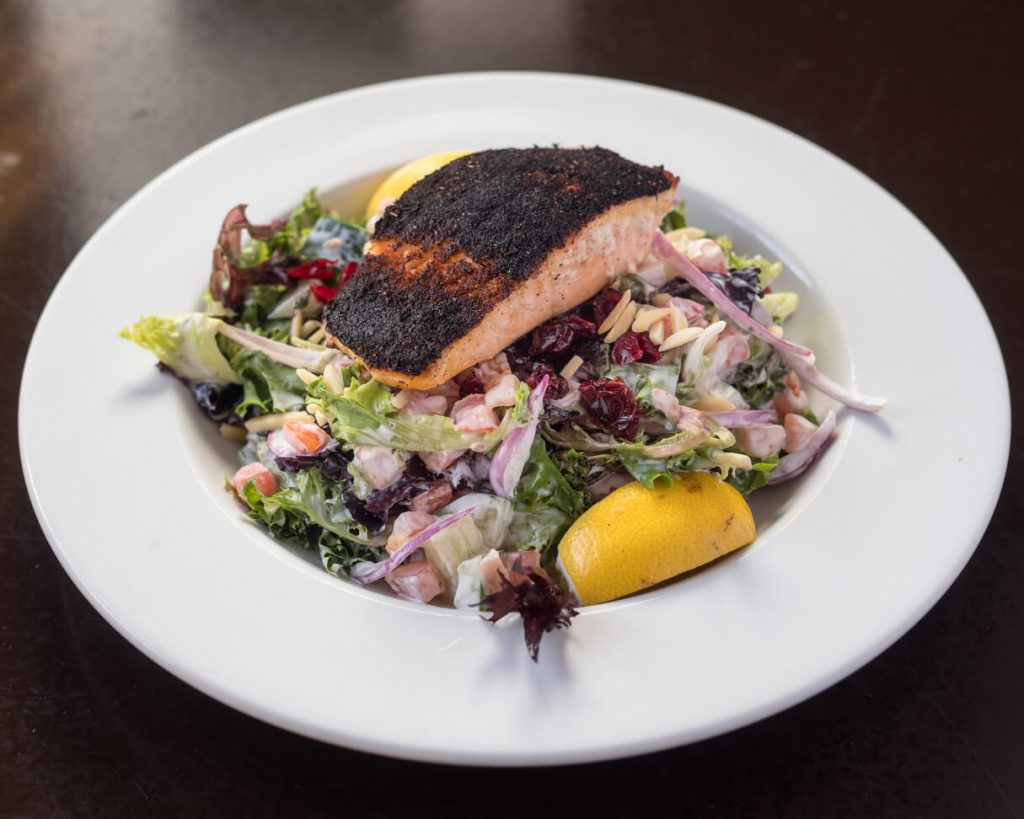 28 of 35
Blackened Salmon Salad
Although the charred skin on this salmon might be alarming for you, it is vital for adding depth to the typically light, briny fish. It also makes for an appealing and rustic meal. The crispy skin on the salmon is perfect on a bed of vegetables. It's healthy and oh so yummy.

Try Recipe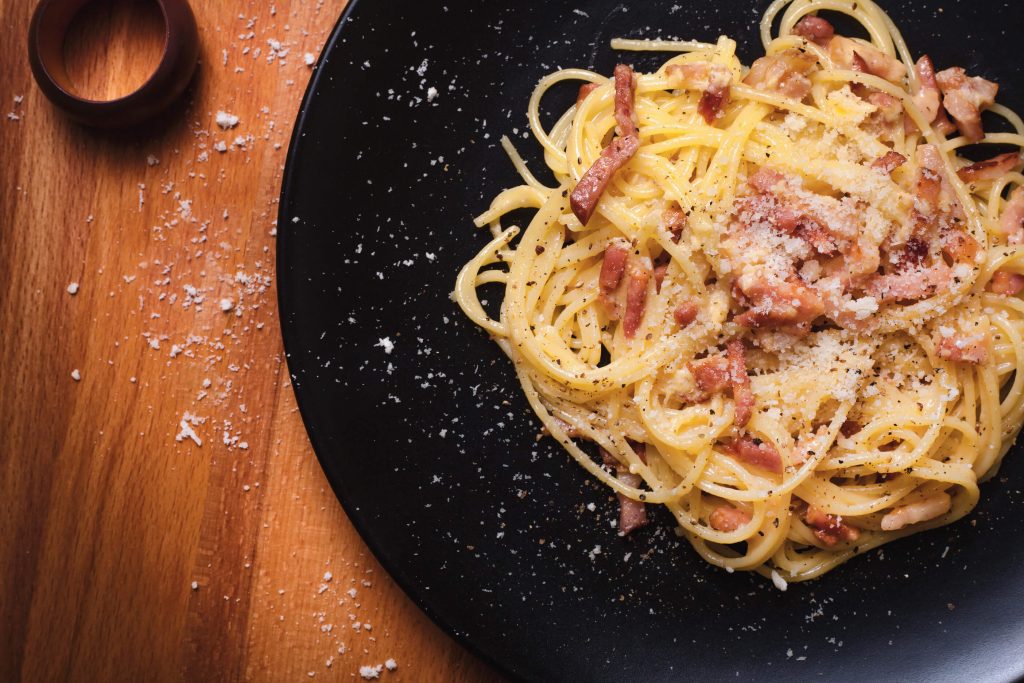 29 of 35
Spaghetti Carbonara
Of course, we won't forget to include the fan-favorite carbonara pasta. This classic spaghetti dish is beloved by many for its simplicity and creamy goodness. With ingredients already found in your kitchen, it's a guarantee that you and your loved one will love it.

Try Recipe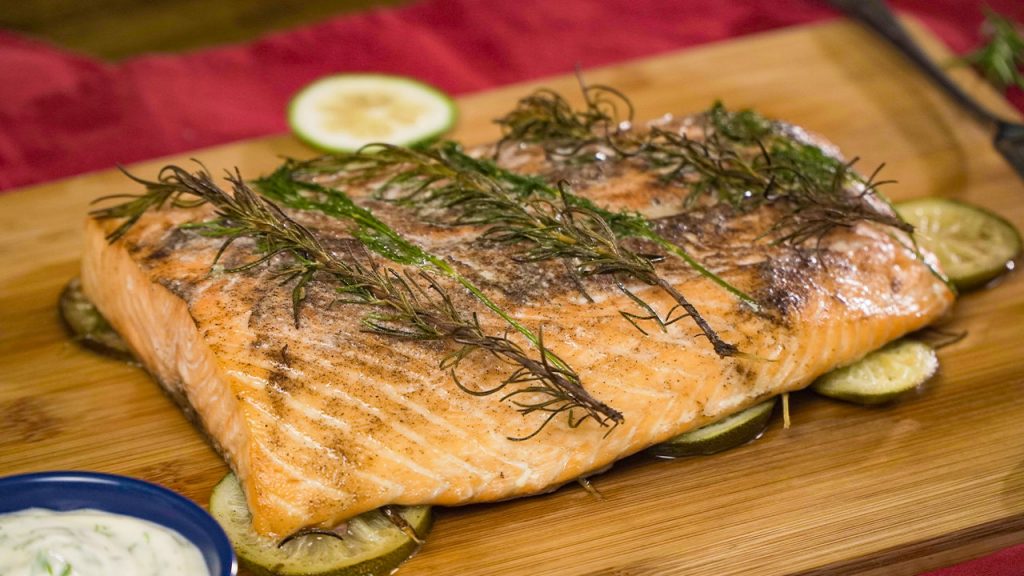 30 of 35
Rosemary and Dill Salmon 
Steal the night with this flaky salmon and serve it on a platter! It's aromatic and inviting thanks to the flavors of citrus, rosemary, and dill. Without a doubt, carving the fillet on the table to share will entice you and your loved one to get seconds. Slather with a dill yogurt sauce and pair with any side dish you like.

Try Recipe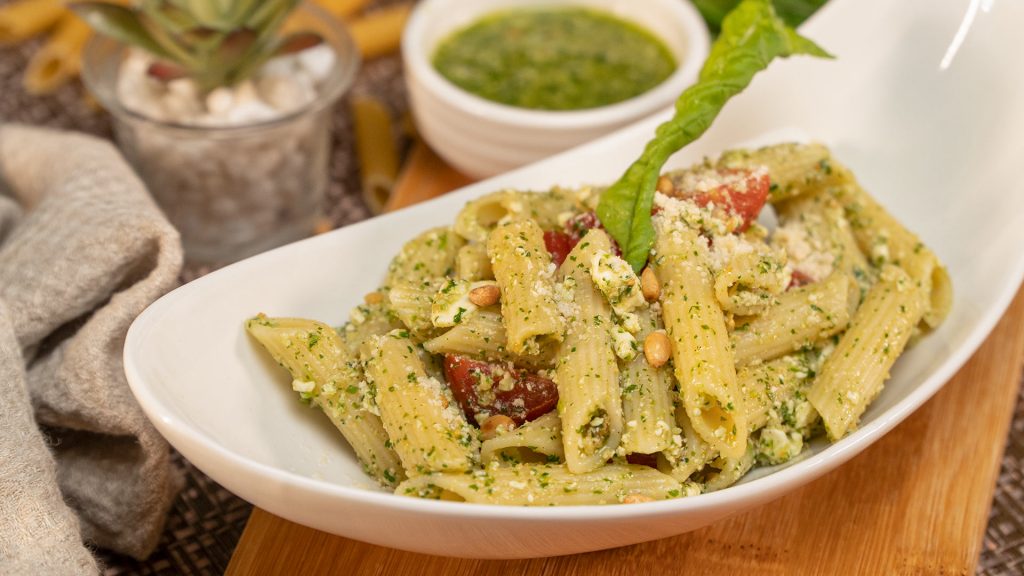 31 of 35
Pesto Pasta
Add more greens to your diet with this pesto pasta dish. You can enjoy this low-calorie meal that is truly guilt-free without sacrificing any flavor. The tangy bite of tomato and funky feta elevates the pasta on another level. Another bonus is the versatile pesto recipe! You can replace the arugula and use any greens you have in your kitchen too. Save your wilting greens and use them in this healthy dish.

Try Recipe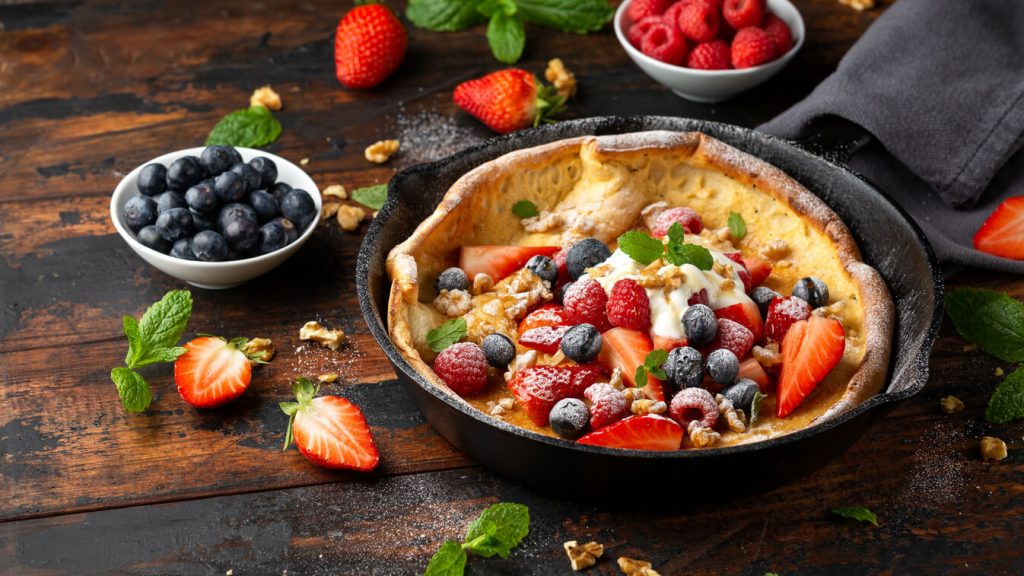 32 of 35
Dutch Baby
Who says you can't enjoy breakfast food in the evening? End your meal on a sugary note with this German pancake baked in an iron skillet. Top with fruits or even a scoop of ice cream if you're feeling indulgent.

Try Recipe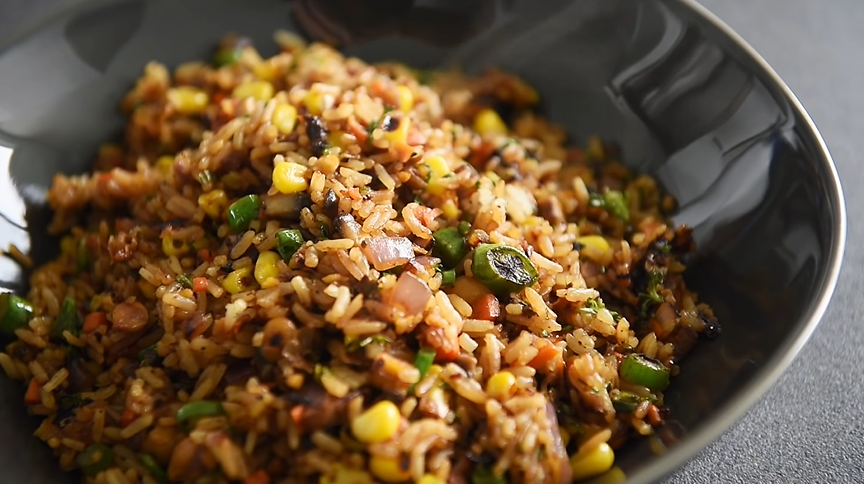 33 of 35
Vegetable Fried Rice 
Chinese takeout food is a typical option for lazy nights, and one of the most ordered dishes is the classic fried rice. However, it's so much better to make it at home! Imagine it fresh from the stove with a steaming medley of veggies and cooked rice. Irresistible, right?

Try Recipe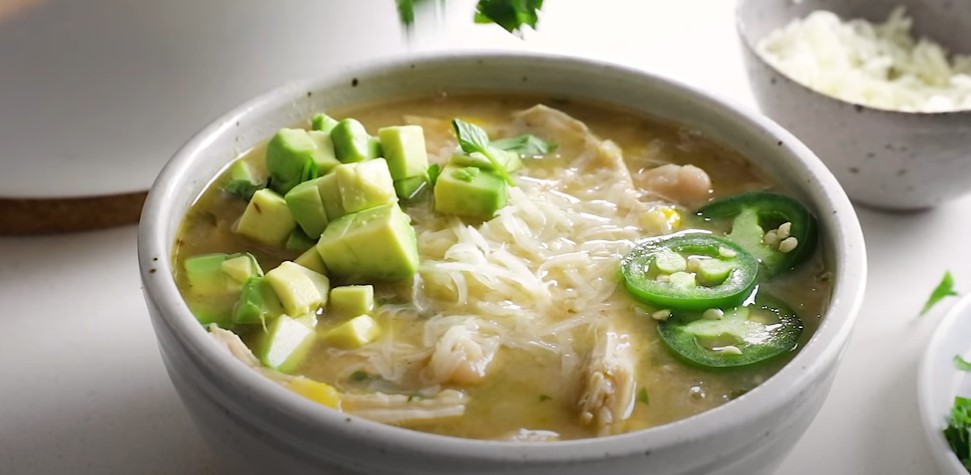 34 of 35
White Chicken Chili 
We're used to the traditionally deep-colored chili, but have you had a crack at a white version? With all the typical ingredients of chili, a bowl of this dish will certainly fill you with comfort and warmth. Enjoy the goodness of chilis, peppers, and corn with this Mexican-inspired meal.

Try Recipe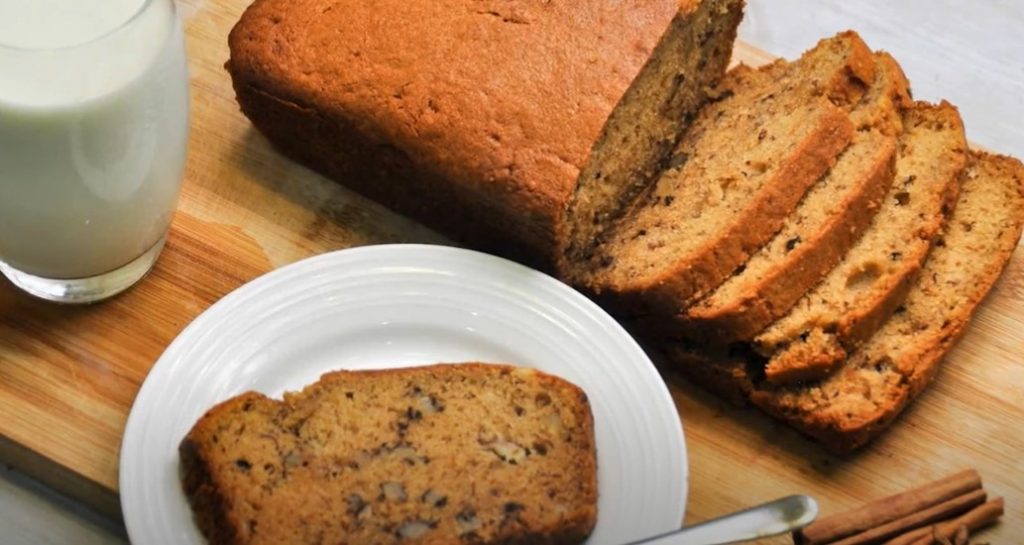 35 of 35
Banana Bread 
Even if you have the best main dishes for dinner, you should always make room for dessert. Indeed, any great dining experience isn't complete without one. You can easily whip up a loaf of warm banana bread as a finale to your meal. Best of all, you won't even need to use a mixer to make this delicious treat.

Try Recipe