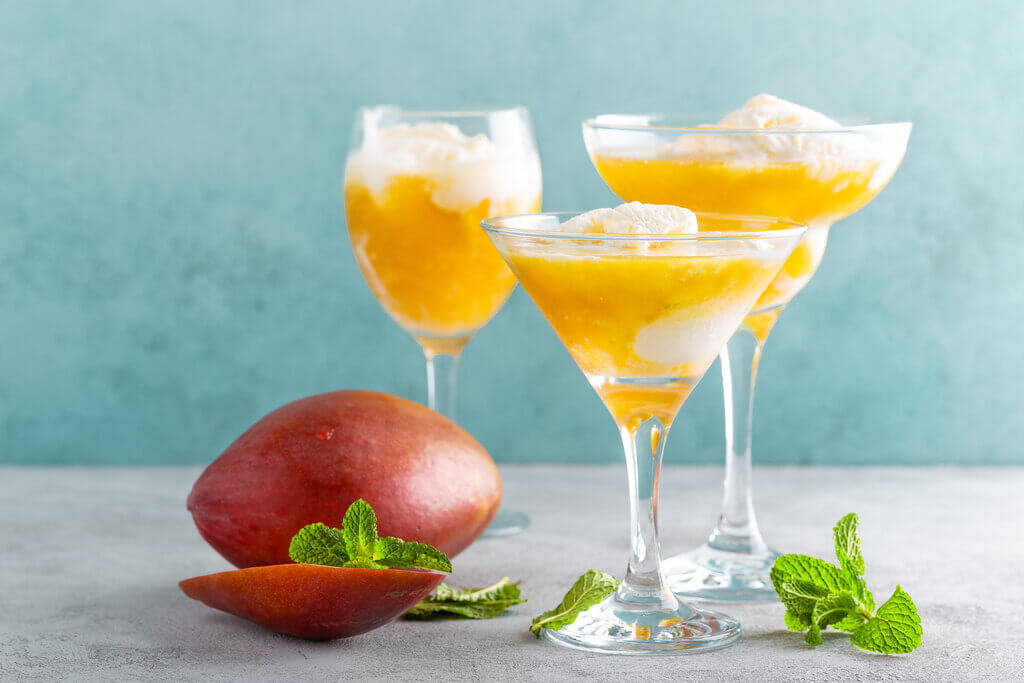 11 Mango Cocktail Drinks for a Tropical Happy Hour
Want a taste of paradise in the comfort of your own home? A mango cocktail might just be the one for you! There's no better way to transport you to the tropics than with a tasty fruity cocktail after a long and hard day. And mangoes (fresh or frozen) are definitely the best bet if you want a tropical fruit to help you unwind! Although there aren't a lot of mango-infused alcohol out there, the luscious sweetness and irresistible tang of a mango drink will add flair to your bartending skills and bring summer to you all year round!
---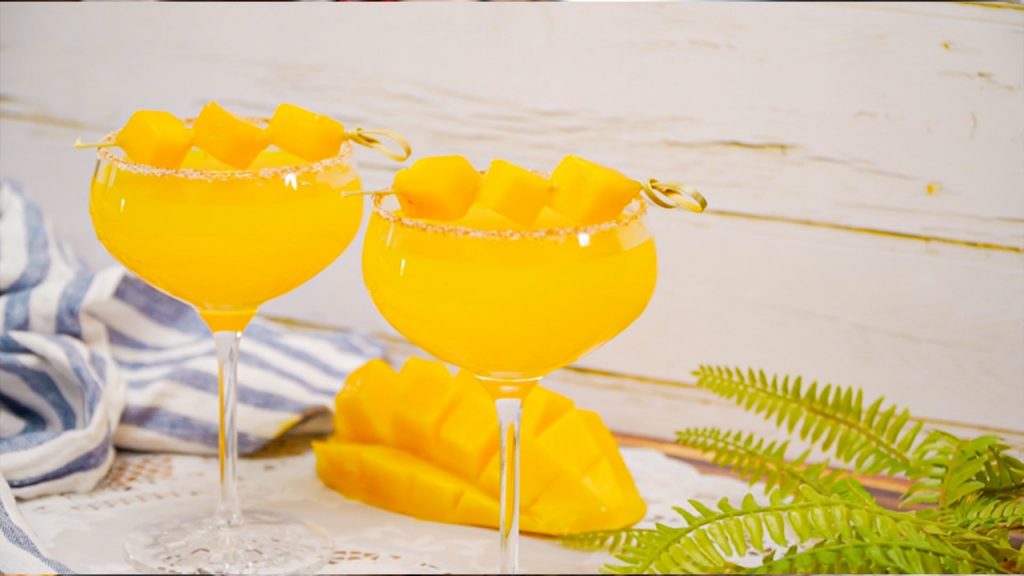 01 of 11
Mango Margarita
Let's start this list of mango drinks with a spin on the classic margarita cocktail. This refreshing beverage can easily be replicated at home. All you need are a few ingredients: mango puree, tequila, orange liqueur, lime juice, and simple syrup. Serve it in a chilled glass rimmed with chili salt, then top with more mangoes for that extra bite of sweetness. This smooth and zesty mango cocktail will surely shake up your palate!

Try Recipe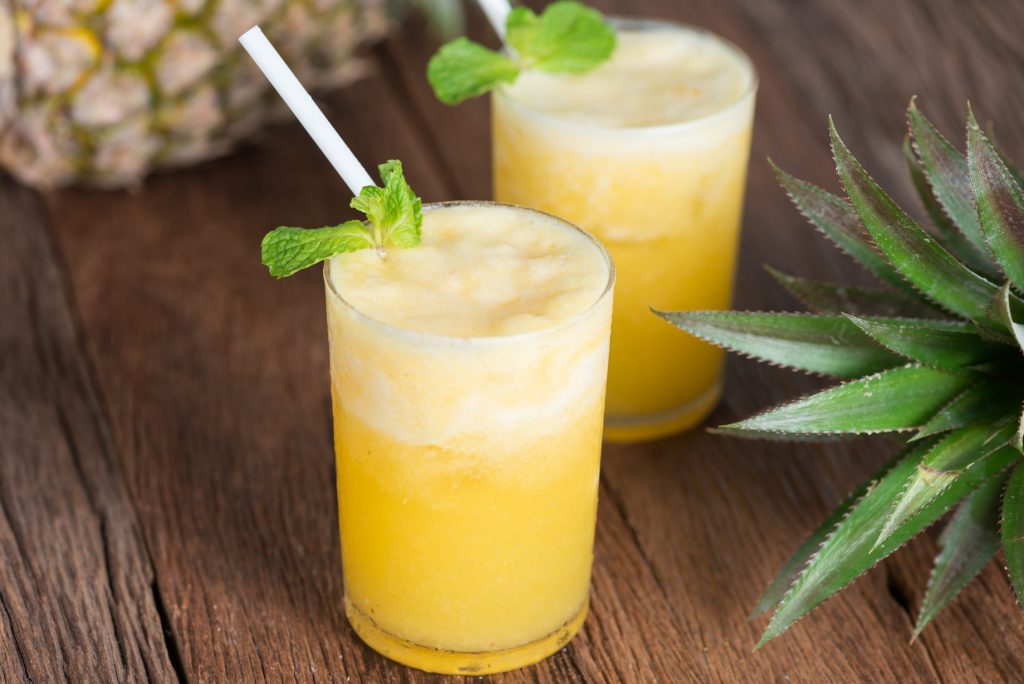 02 of 11
Mango Tango Cocktail
If you like Piña Coladas, you surely won't get caught in the rain with this one! This mango cocktail will definitely stir things up if you're planning to host a tropical-themed party. A mixture of two types of rum (coconut rum and dark rum), Triple Sec, pineapple juice, lime juice, and frozen mango nectar makes for a smooth refreshing mango cocktail. For a more Caribbean feel, garnish it with shredded coconut!

Try Recipe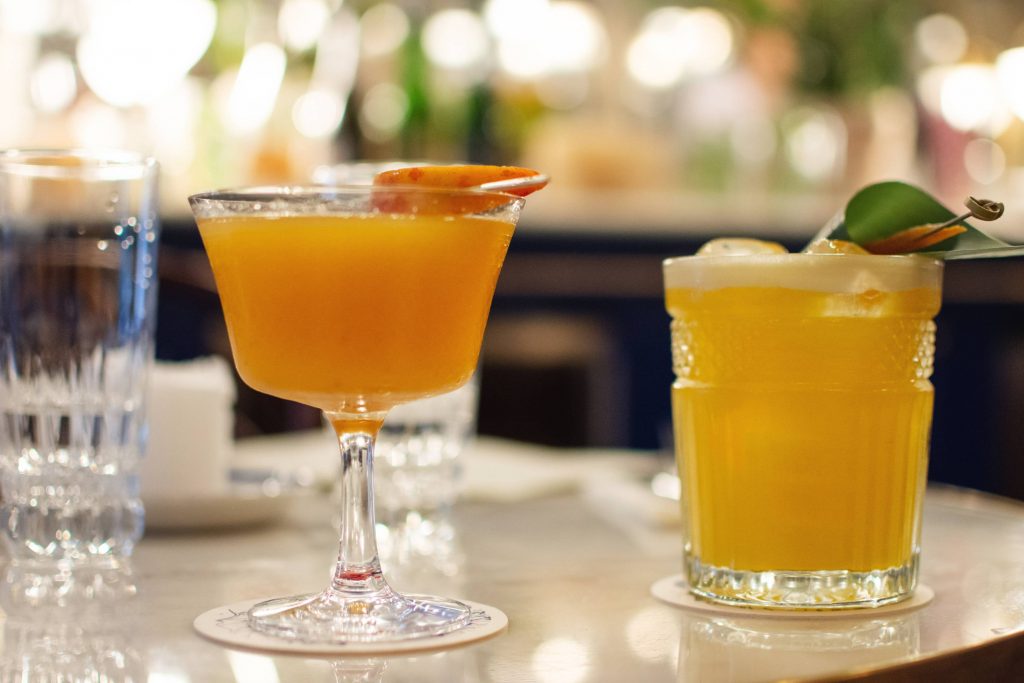 03 of 11
Mango Bellini
Another way to rejuvenate your spirit is with a light and cool bellini. Bellini is a popular beverage from Italy and is most likely available at your go-to brunch spots. However, recreating this delicious mango drink at home is a lot quicker and easier than you think! You just need pureed ripe mangoes to go with a vibrant prosecco (or even champagne) and you're done! This fruity and bubbly sparkling cocktail will certainly perk you up for the rest of the day.

Try Recipe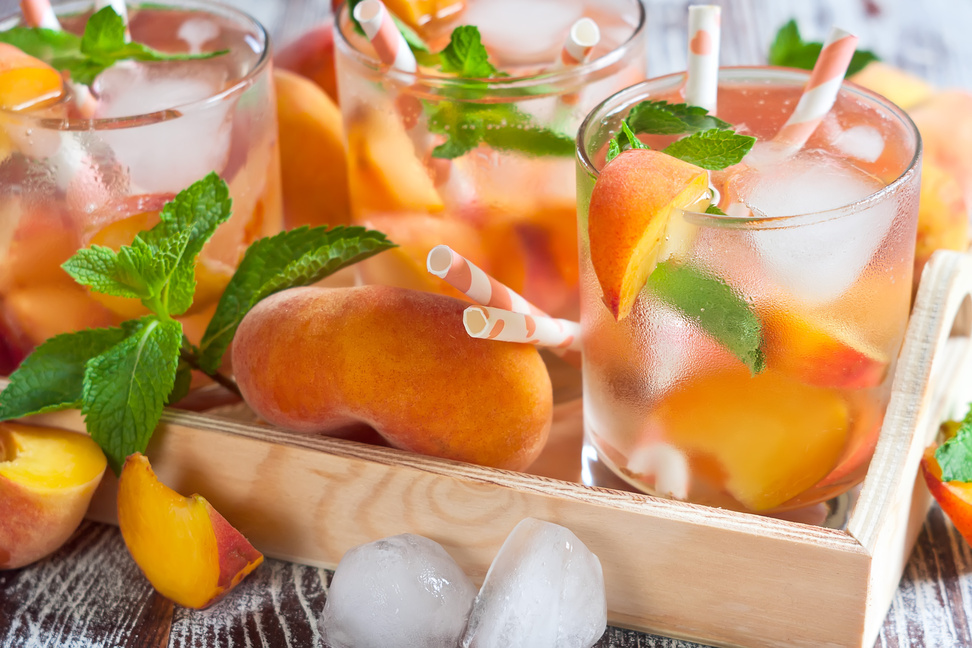 04 of 11
Peach Mango Sangria
Unlike other sangrias that are usually made with dark red wine, this light peach mango sangria uses white wine and is delightfully energizing. The delicate floral sweetness of peach and mango complements the fragrant Viognier.
It's best to make the sangria mix the night before or hours prior to the event. The fruits will soak up the flavor of the wine and lend sweetness to the mango cocktail! Serve with additional frozen chunks of peaches and mangoes to make it even more refreshing!
Mixing up this Peach Mango Sangria is literally a walk in the park! You just need Viognier or any dry white wine mixed with Grand Marnier, sweetener, mangoes, peaches, and mint leaves. It's the perfect concoction for patio or backyard parties with your friends and family.

Try Recipe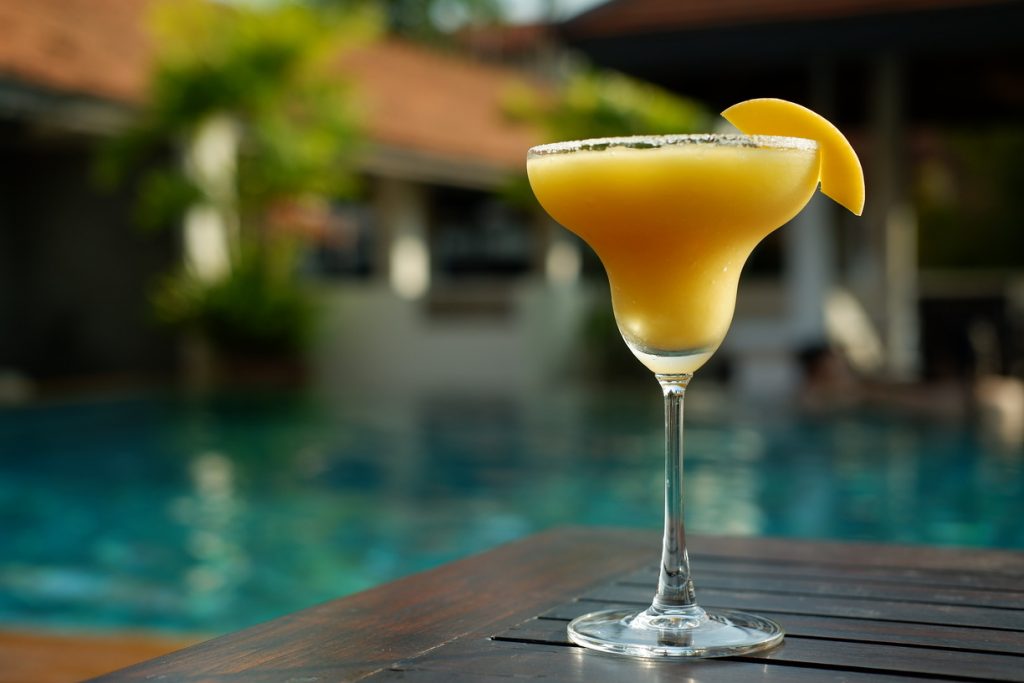 Frozen Mango Daiquiri
Would you ever say no to this cooler? It's perfect for summer cookouts and barbecues. This breezy drink is made with frozen mango chunks, plus mango nectar or juice, white rum, lemon juice, and of course your preferred orange liqueur (either Triple Sec or Cointreau). The familiar taste of sweet, tart drinks like this one is definitely best enjoyed by the pool where you can just sit back and relax.
Try Recipe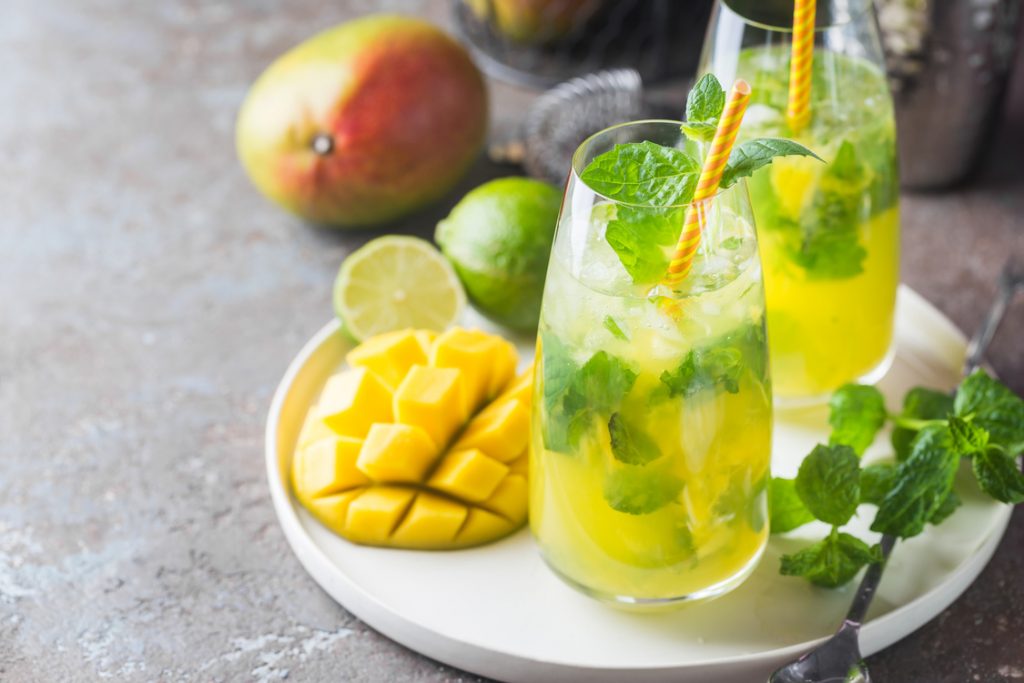 06 of 11
Mango Mojito
Mojitos are famously loved for their zesty and minty flavor whether on a hot summer's day or any occasion. A tall glass of this mango cocktail will bring sunshine to your table with just a few simple ingredients: mango nectar, rum, lime juice, sugar, and club soda for the fizz.

Try Recipe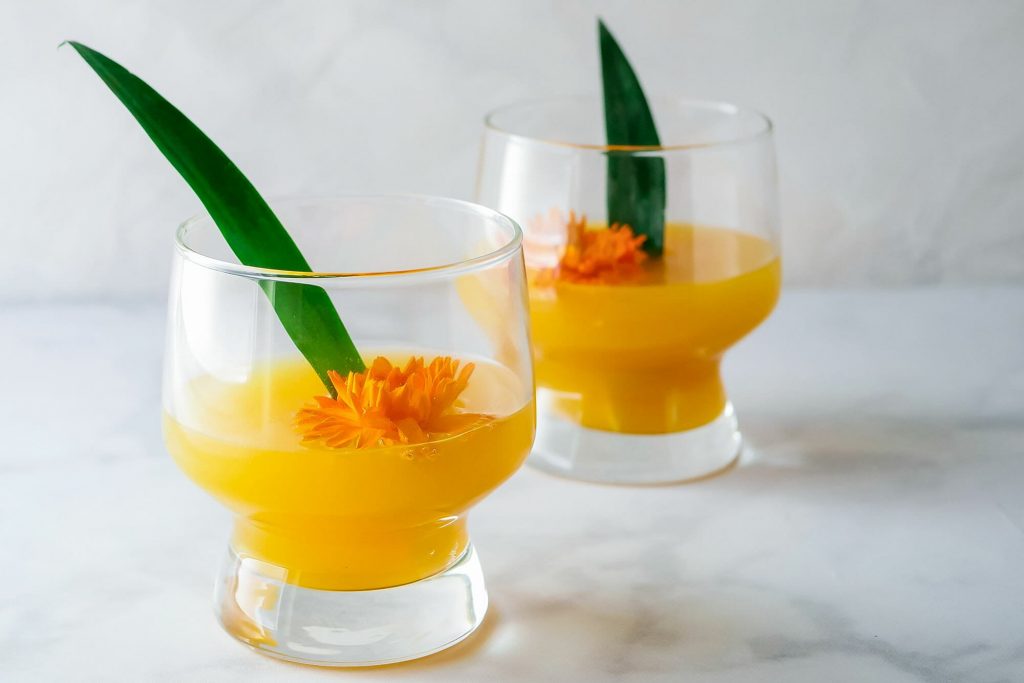 07 of 11
Pineapple Mango Mimosa
Another fruity spin on a classic cocktail is this tropical mimosa that is best enjoyed with brunch classics such as French toast, waffles, or pancakes. This combination of Cava, a Spanish sparkling wine (though Prosecco works well with mimosas too), pineapple juice, and mango juice will brighten any typical day or celebration without you breaking a sweat (and the bank!).

Try Recipe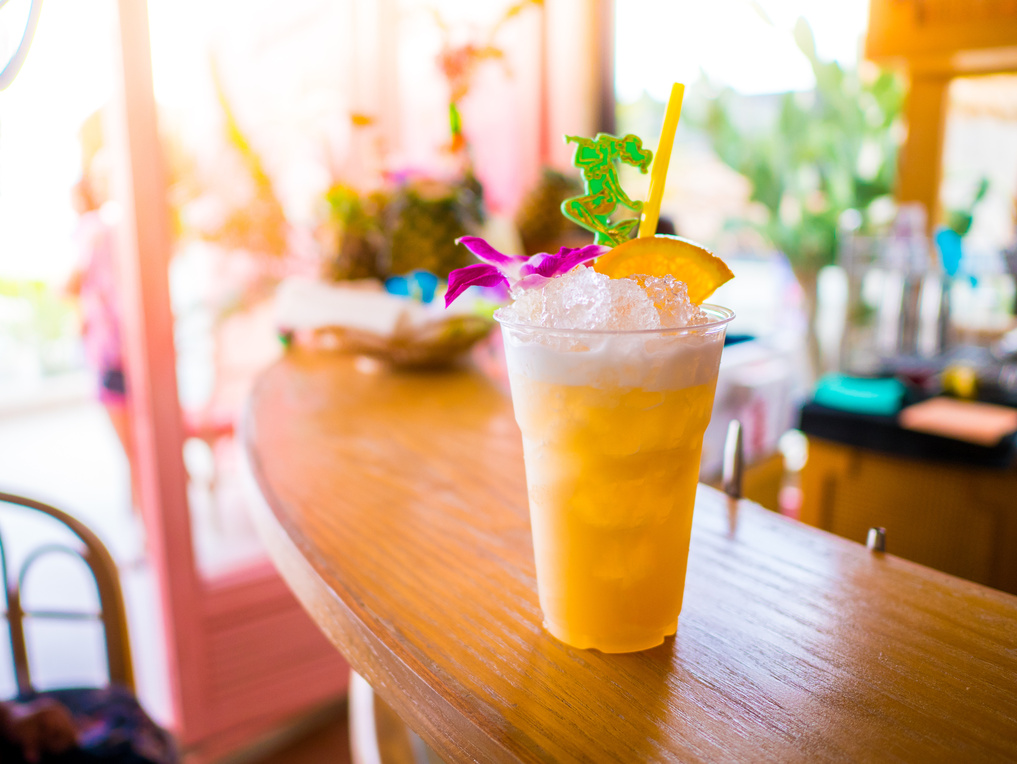 08 of 11
Hawaiian Mango Rum Cocktail
Fatigued and in need of a pick-me-up? Take the edge off a long hard day with this Hawaiian-inspired fruity rum cocktail. Combine white rum, fresh mango juice, and pineapple juice, then squeeze some lime in a shaker and serve with ice. Take that first sip and it will be like teleporting to a beautiful island with a cool ocean breeze!

Try Recipe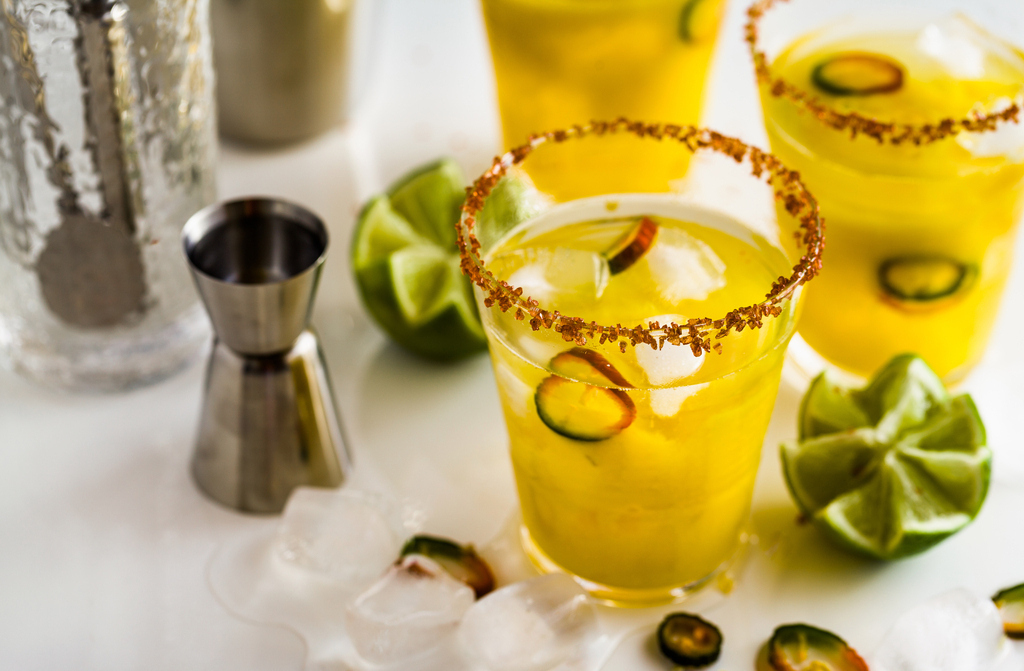 09 of 11
Spicy Mango Margarita
Tickle your tastebuds with this hot take on a margarita! If you're an adventurous drinker, dare to brew a spicy mango margarita with just silver tequila, Cointreau, lime juice, and mango juice combined with charred jalapeño, and fresh diced mangoes. Poured in a glass rimmed with chili salt or Tajin and filled with ice, this Mexican twist is an absolute kicker!

Try Recipe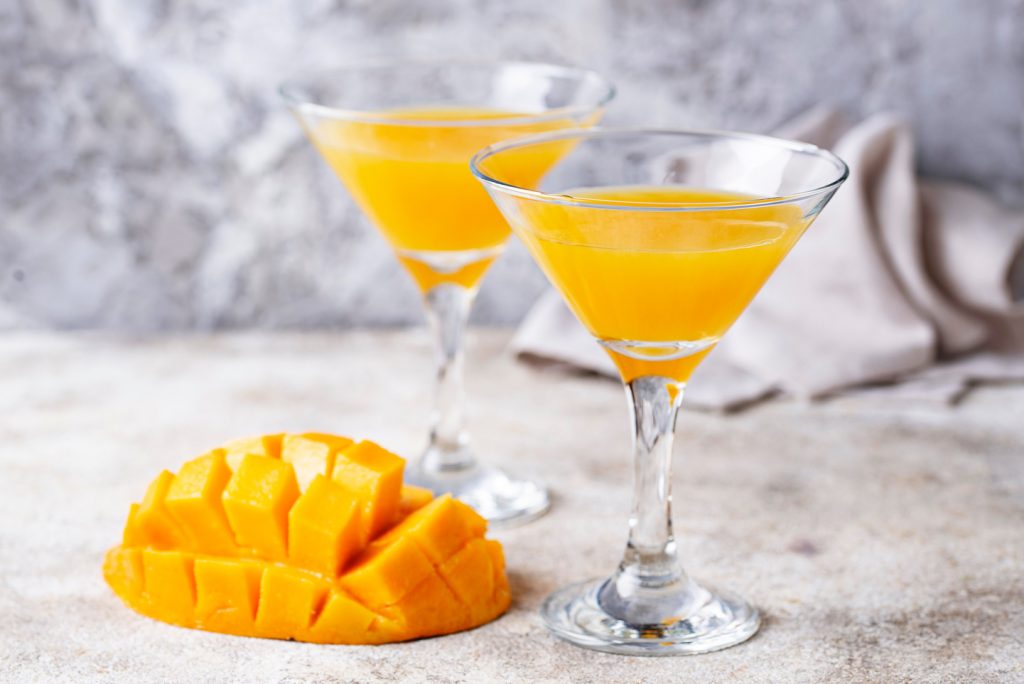 10 of 11
Mango Martini
Level up your bartending game with this classy martini with a tropical spin. The typical dry martini usually has no sweeteners and can be a bit too strong for some drinkers. This cocktail, however, takes advantage of the sweetness of mangoes to offset the bitterness of the booze. All you need is to prepare mango puree, vodka, Cointreau or Triple Sec, lime juice, and sugar for this beverage, and you're ready to take a swig! 

Try Recipe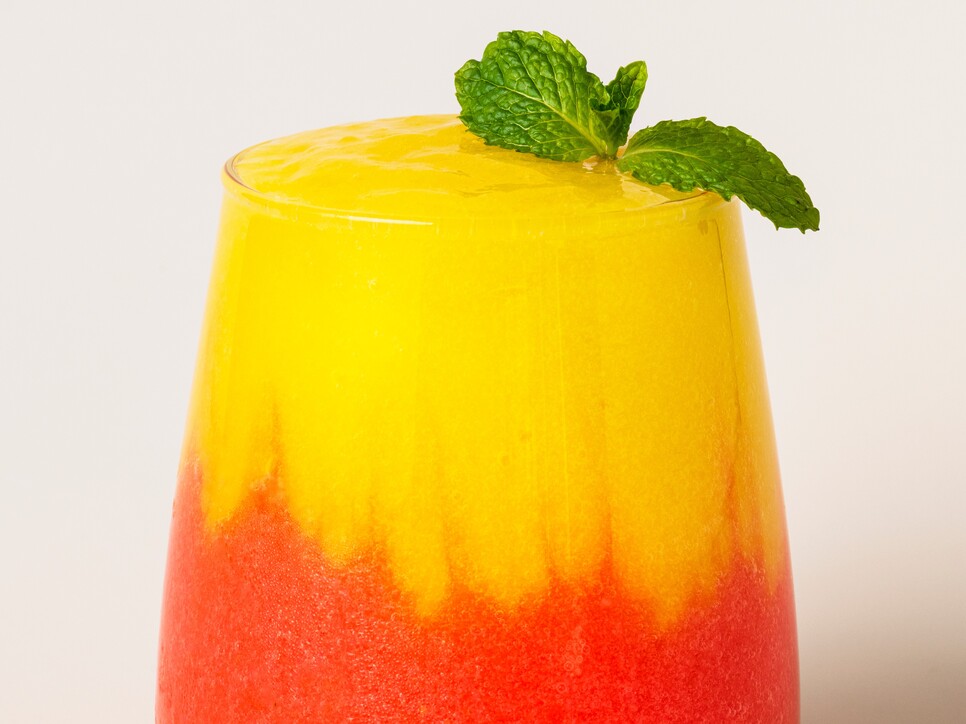 11 of 11
Strawberry Mango Margarita
Relive your summer memories with this frozen delight! It's always fun to bask in the sun and have a taste of childhood with refreshing fruit smoothies. Just blend frozen strawberries and mangoes with tequila, lime, Cointreau, and sugar. Then, decorate with fresh strawberries, diced mangoes, and a wedge of lime! You'll surely grow fonder of this grown-up version while beating the heat of summer.

Try Recipe