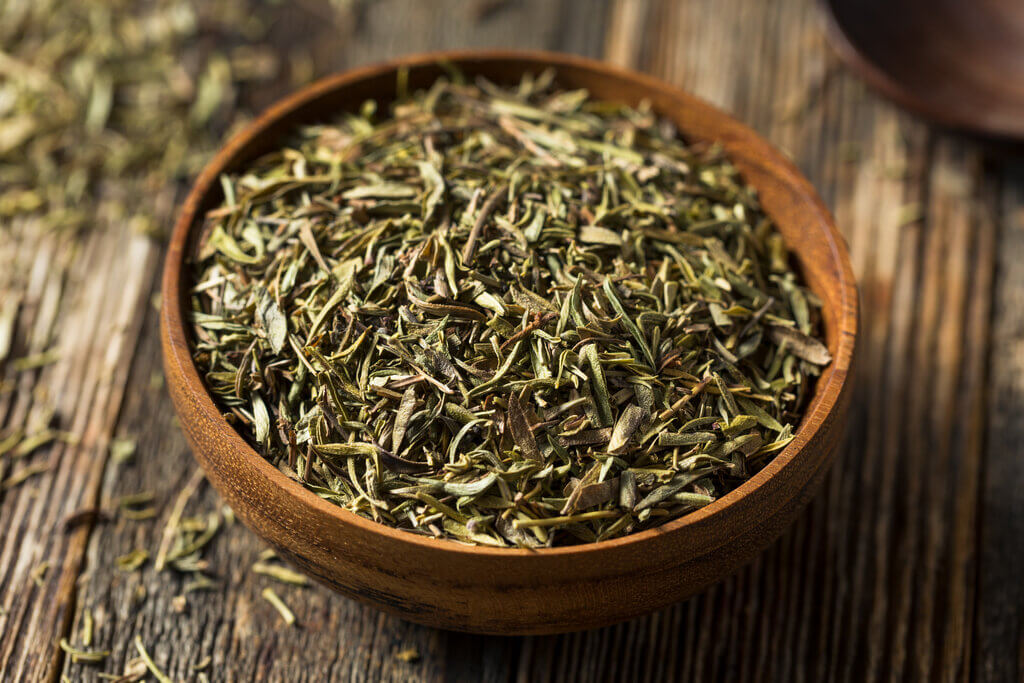 10 Best Substitutes for Italian Seasoning From Your Pantry
Imitating the robust taste of your favorite authentic Italian dishes at home can be intimidating at first. Especially if you're used to ordering takeout but now want to replicate the comforting taste of real Italian food. Fear not, for spices are here! The easiest way to recreate that distinct richness of Italian cuisine is to use pre-mixed dried herb blends like the versatile Italian seasoning.
Using dried herbs and spices typically used in day-to-day cooking is a surefire way of giving you a boost in the kitchen and in enhancing your culinary skills. But what if you don't have this specific mix in your pantry? Well, read more below about what Italian seasoning is made of, how it's used, and the best substitute for Italian seasoning you can use! 
What Is Italian Seasoning?
You might have heard of Italian seasoning a lot as it's usually mentioned in many recipes. But what is Italian seasoning? It is a pre-made mixture of dried aromatic herbs frequently used in Italian cooking. The special combination of herbs essentially lends distinct peppery and woody notes Italian cuisine is known for. The typical Italian seasoning mix is easily found in your local market and can vary with the addition of other spices depending on the brand.
Common Herbs in Italian Seasoning
Italian seasoning is made up of the following herbs:
Oregano

– has a strong flavor that is versatile and most commonly used in pasta and pizza sauces.

Basil

– is a delicate but aromatic herb that lends freshness, peppery, and minty notes to many dishes. 

Thyme

– has a minty and sweet aroma that is commonly used in salads and dressings. Although the dried varieties are perfect for meats and stews. 

Rosemary

– a powerful herb that has distinct qualities. It is a little woody, lemony, and piney. It's also typically used to infuse herbal scent to meat or poultry, pasta, and sauces.

Marjoram

– closer to oregano in terms of taste and can work well as an oregano substitute, but it is more mild and floral in taste.

Sage

– earthy with notes of lemon, eucalyptus, and mint. It is best with heavier dishes like stews. Mostly used in butter sauces for

gnocchi

and soups.
With different brands of Italian seasoning come different variations of the mixture. Italian seasoning blends available in stores vary slightly with certain addition of other herbs and spices on top of the usual base. The common extras in Italian seasoning are crushed red pepper flakes, dried savory, fennel seed, garlic powder, and onion powder.
Ways to Use Italian Seasoning in Your Cooking
There are various ways to enjoy using Italian seasoning. Popularly used in pasta sauces, it can also be used with your favorite proteins. It's perfect for marinades, rubs, or as a flavoring to herb-crusted dishes. It can also be incorporated in bread dough or combined with high-quality olive oil to make a dipping sauce. A sprinkle of this can also make a simple salad vinaigrette scrumptious. These aromatic herbs are truly versatile and essential to make your meals a bit more gourmet without breaking a sweat.
What to Substitute for Italian Seasoning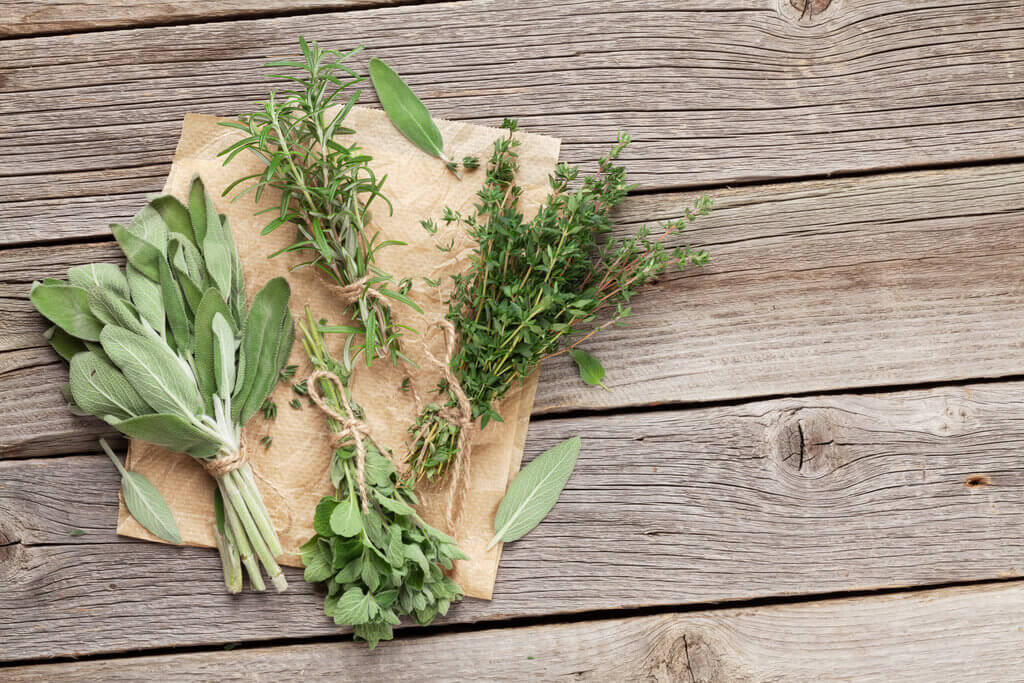 Now that you're more acquainted with this all-around seasoning and its uses, here are the best Italian seasoning substitute ingredients you can use when in a pinch:
Homemade Italian Seasoning
The best replacement for this store-bought blend is, of course, to make your own Italian seasoning at home! Just grab a mortar and pestle or your handy spice grinder and you can make DIY Italian seasoning using ingredients found in your spice cabinet. After all, this allows you to shake things up and add other condiments to suit your taste and preferences. For that, we need a good base recipe for Italian seasoning that you can spruce up later. 
Overall, this homemade Italian seasoning recipe makes about 13 tablespoons or 0.83 cups of seasoning, perfect to add aroma and kick to your dish. You can dress this up by incorporating spices such as garlic powder, onion powder, red pepper flakes (for heat), or whatever tickles your tastebuds!
If you don't have all the main dried herbs at your disposal, the second-best bet is to use a mixture of basil and oregano as your Italian seasoning substitute. This is because the strongest and most obvious flavors in Italian seasoning come from these fantastic herbs. Both are considered pantry staples for being essential ingredients that lend great depth to your favorite dishes. By sprinkling equal amounts of these prized herbs, you won't miss that delectable flavor distinct to Italian cooking!
To be more exact: if a recipe calls for 1 tablespoon of Italian seasoning, just combine 2 teaspoons of dried basil and 1 teaspoon of dried oregano to replace it! You can also incorporate a little bit of thyme or rosemary as well if you have it. Just lessen the amount of dried oregano to ½ teaspoon and add ½ teaspoon of thyme or rosemary.
What if you suddenly ran out of Italian seasoning but have other spice blends in your kitchen? Well, you're in luck! You can substitute this French spice blend, Herbes de Provence (or Herbs de Provence) as it has a lot of similarities to its Italian counterpart. It has the key herbs but with an extra floral touch. The addition of lavender in the mixture is distinct to a region in France called Provence, hence the name. If you're using this mixture, keep in mind the floral flavor before using it. It is perfect for chicken, fish, or salad dishes!
Herbes de la Garrigue
Another great substitute for Italian seasoning and Herbes de Provence, this blend adds boldness through dried herbs like fennel and lavender. Some variations of Herbes de la Garrigue may also add mint and bay leaves in the mix. With the savory flavor it imparts in food, it fares well as a substitute! Best for pasta sauces and stews, use a little bit at a time to approximate the intensity of the dish.
Fresh Herbs
Do you have a little garden of fresh herbs in your kitchen? You might conveniently be growing plants like oregano, basil, rosemary, thyme, sage, or even mint which are all great additions to home cooking. Start snipping a few sprigs and use them, as they also lend the same flavor of dried herbs to your dish! You can swap about 1 tablespoon of finely chopped fresh herbs for 1 teaspoon of the required dried herbs. Add a bunch at the end of the cooking process or use them as garnish. Careful to not cook them too much though, as fresh herbs are more delicate than dry ones. 
Regardless of its name, pizza seasoning is a great alternative to Italian seasoning. It's surprisingly not just for pizza but for other dishes as well! This is because they share a lot of components. Pizza seasoning contains basil, oregano, rosemary, sage, and thyme in the mix. Some also add a touch of garlic powder, onion powder, and paprika or red pepper flakes in their blends. Pizza seasoning is similar to Tuscan seasoning, another spiced-up variation of the familiar Italian seasoning.
Greek Seasoning
As a Mediterranean relative to Italian seasoning, the taste of this blend shifts with the presence of intense aromatics such as lemon, cinnamon, nutmeg, and dill. Overall, it can be a bit peppery which is why it is a good substitute for Italian seasoning. The zingy notes may alter your dish significantly, so try to add a little bit at a time and see if it harmonizes well with the recipe!
Creole Seasoning
A spicier blend that you can swap for Italian seasoning is this peppery spice blend that boosts any dish. Thanks to the kick from cayenne pepper, black pepper, and paprika it provides. It is typically used in stews like gumbo and rice dishes to lend that smoky and spicy feel to your food. Best for whipping up a hearty meal that calls for Italian seasoning, this substitute is a great replacement if you want to feel that warmth and comfort.
Italian Dressing Mix
If the only thing you can rummage from your kitchen is sauces and salad dressings, keep an eye out for the saucy savior that is Italian dressing! It's not so bizarre to use this as a substitute for Italian seasoning! This basically has basil and oregano as the two main herbs with the addition of sweeteners, salt, thyme, onion powder, and parsley. If you have a packet or bottle somewhere in your pantry, you can easily shake things up with this alternative. However, taste as you go as this mix already has salt in it!
Za'atar
Love Middle Eastern food? Then you might already have this excellent blend at your disposal. Much like the other Italian seasoning substitutes in this list, it mainly has the basic components like oregano or thyme, but with the tangy twist of cumin, coriander, and the sweet nutty goodness of sesame seeds. Do take note that the addition of sesame seeds in the mix might not mingle well with some dishes like soups or pasta sauces. That said, this Italian seasoning substitute is great for dips as well as in meat rubs or marinades! 
Appetizing Recipes That Use Italian Seasoning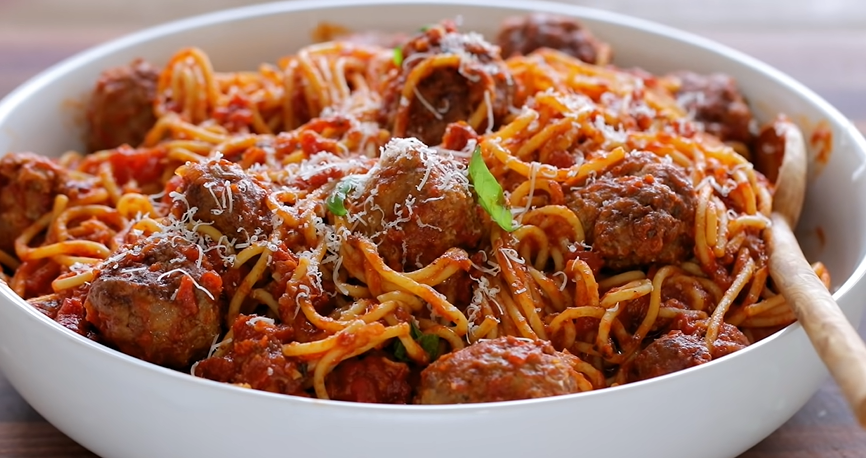 Now it's time to roll up your sleeves and try out some of our favorite recipes made extra special with a dash of Italian seasoning!
Chicago Deep Dish Pizza –

Make this comfort food a bit more special with Italian seasoning or the substitute of your choice. It will surely make every filling bite heavenly and flavorful, you might not even get leftovers!

Pasta with Meatballs – Take a bite of these juicy flavor bombs accompanied by al dente pasta that is coated with rich tomatoey sauce. Grate some parmesan cheese as garnish and enjoy!
Air Fryer Mushrooms – The herb-crusted crunchy exterior and tender meat-like interior of mushrooms make for a winning dish! Not only is it simple, but it's also healthy and delightful.