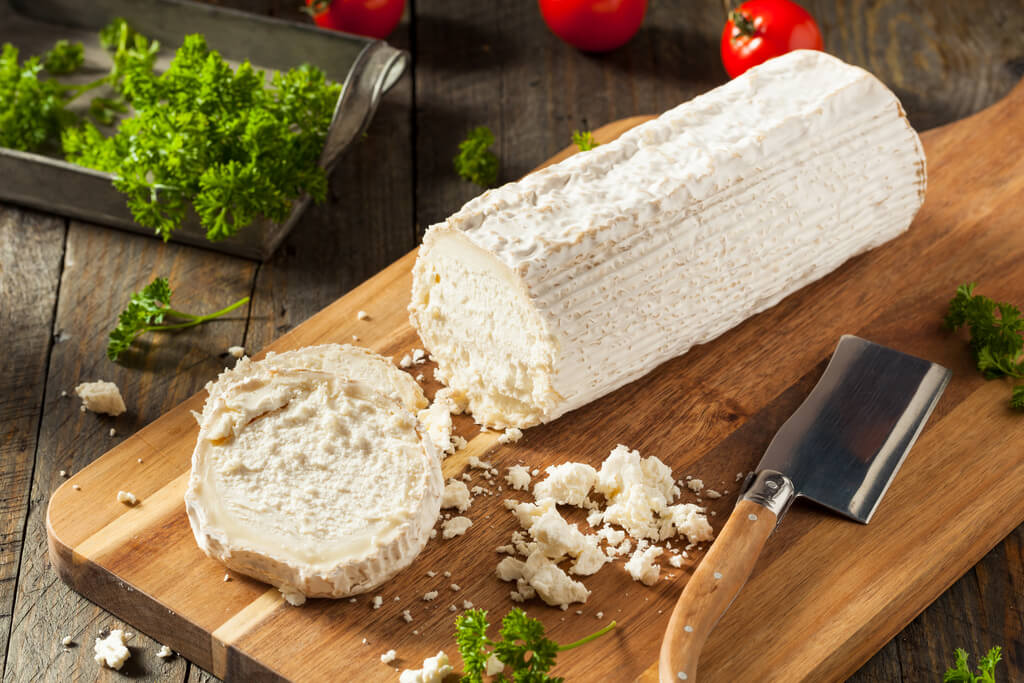 17 Goat Cheese Recipes Every Fromage Fan Should Try
Goat milk is used to make some of the best cheeses in the world, from crumbly Greek Feta and the semi-hard Edam to the one-of-a-kind goat cheese. Goat cheese or chevre (as it's better known in France) is different from other cheeses made of cow's milk for many reasons. For one, this cheese is packed with more vitamins and minerals. In terms of taste, it is often described as tart and earthy with a soft, crumbly texture. Chevre is often sprinkled on salads and spread on sourdough bread. However, this magical ingredient has a lot more to offer than just your usual salad topping. And this list of goat cheese recipes will prove just that!
From luscious pasta to crowd-favorite grilled cheese, and even thick and creamy cheese dip, we have it all on this list. Scroll some more and discover the best goat cheese recipes every fromage fan should try!
---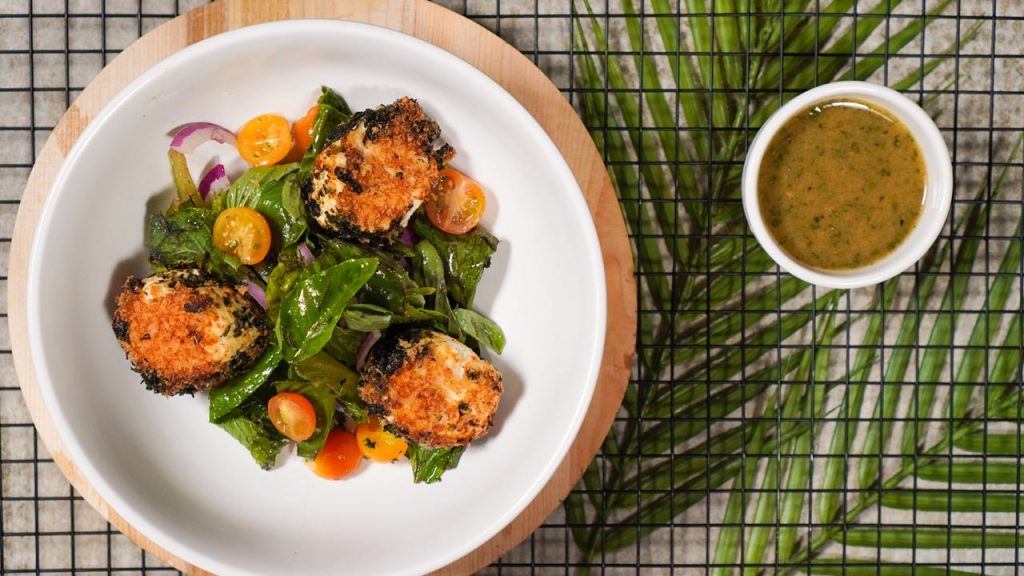 01 of 17
Warm Goat Cheese Salad
Tomatoes and mustard vinaigrette give a bright touch to this warm goat cheese salad. Undeniably though, the goat cheese rolled in mixed herbs such as basil, oregano, chervil, thyme, and parsley is the highlight of this dish. Because individual components of this dish are made with health-friendly ingredients (including the deep-fried cheese), this salad could easily be on your list of healthy food recipes! Plus, it's warm and comforting, making it one of the only few salads that checks all the boxes.

Try Recipe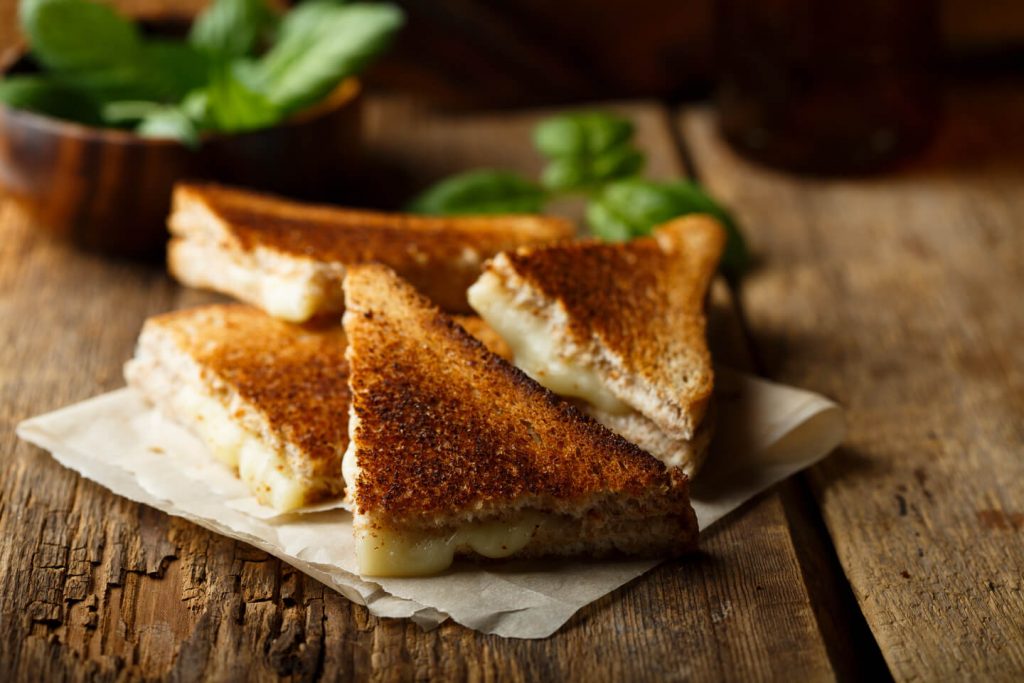 02 of 17
Gourmet Grilled Cheese Sandwich
Nearly all of us know what a normal grilled cheese sandwich stuffed with cheddar and mozzarella tastes like. Grilled cheese stuffed with goat cheese, on the other hand, is a new concept for many.

This goat cheese sandwich is dipped in beaten eggs and grated Romano cheese for an extra layer of flavor and texture. Toasted until golden brown, this sandwich has a creamy and crispy initial bite that goes along with the tangy and earthy flavor of chevre. The tomato slices balance the saltiness and tartness by bringing in a little bit of sweetness. Overall, the sandwich has a sophisticated feel that goes beyond your normal grilled cheese.

Try Recipe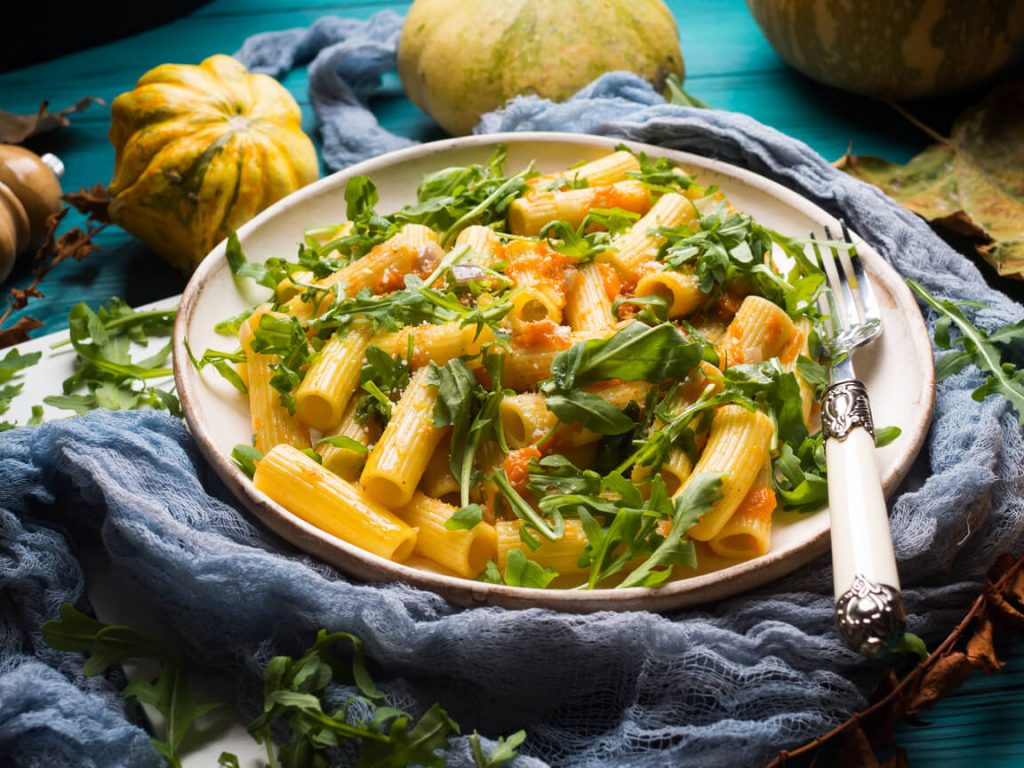 03 of 17
Butternut Squash Goat Cheese Pasta
This butternut squash goat cheese pasta is too delicious to limit to the fall season. Featuring a delicious combination of healthy greens, cheese, and the sweet and nutty flavor of butternut squash, this pasta recipe is the perfect ending to your weekday!

This version uses any whole wheat pasta for a healthier alternative, but you can also use whatever type of pasta you like. However, many prefer to use penne for this particular recipe. Now, not only does this dish feature amazing flavors, but it's also an explosion of texture all in one plate. Soft and smooth squash, crunchy pine nuts, and melted goat cheese decorate this plate of pasta.

Try Recipe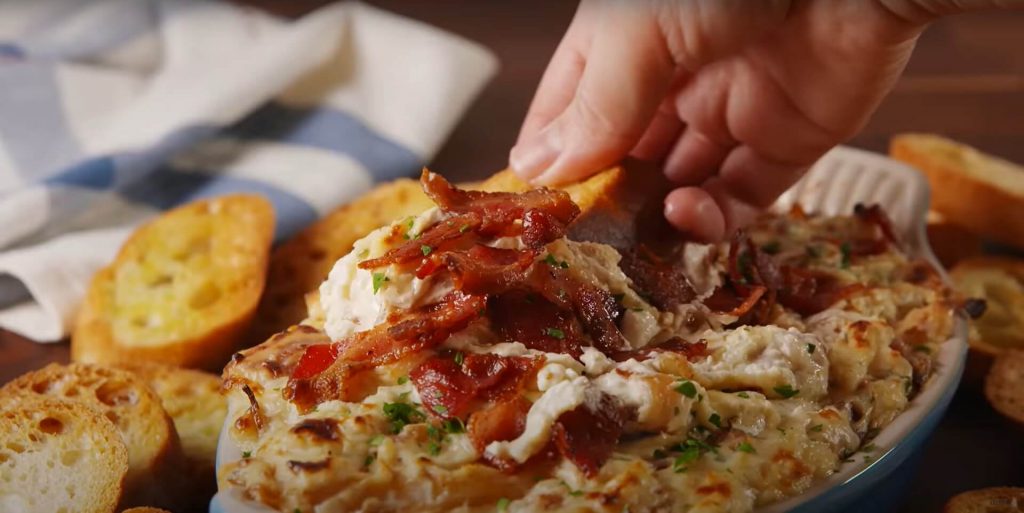 04 of 17
Goat Cheese 7-Layer Dip
Next up on our list of goat cheese recipes is this whipped seven-layer dip made of goat cheese, yogurt, and whole milk finished with a variety of other toppings. With its fun toppings, we bet your tongue won't find it bland at all. Not when there's bacon, golden raisins, dates, sunflower seeds, and more! With this much variety, there are more textures to enjoy with your favorite nachos or pita chips ready to spice up your movie night or party!

Try Recipe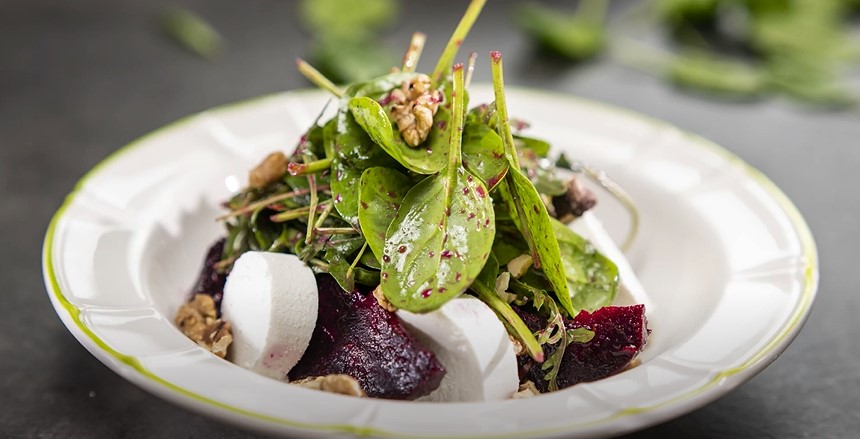 05 of 17
Roasted Beet Salad
This roasted beet salad adds an elegant touch to your fall dinner menu thanks to the addition of dark red beets. Now, beets are naturally earthy and a little bitter, which some may find unpalatable. But accompanied by the right ingredients, you'll be able to balance the bitterness, making this bright-colored salad stand out even on fancy occasions. After all, there's a reason why roasted beets, crumbly goat cheese logs, and nuts like pistachios and walnuts are called the holy trinity when it comes to delighting your tastebuds. Their flavor mixes pretty well albeit very unexpectedly at first. Plus, you get to enjoy contrasting textures in every bite!

Aside from the incredible flavor and texture you get to enjoy, you will also be delighted by how simple it is to make. You can even make some of its components in advance and mix everything together when you need to serve them.

Try Recipe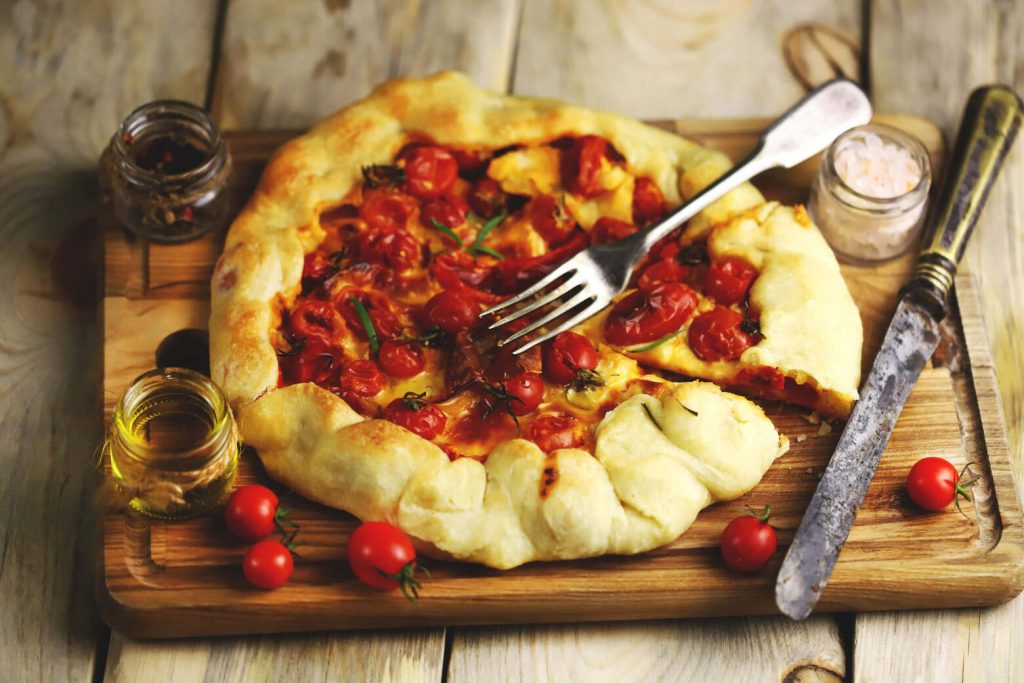 06 of 17
Tomato Galette With Goat Cheese
Don't mistake this one for a pie. Even though they look similar, galette is relatively easier to make because of its formless shape. Yes, while pies have a delicate crust and very specific shape, galette can easily take on any form you wish (though they're mostly round). This recipe features a round crust decorated with crumbled soft goat cheese, fresh basil, and cherry tomatoes for a rich and savory filling.

Besides how easy it is to make, we also love that you can serve this warm or even at room temperature. You no longer have to worry about your food tasting bad even when some time has passed. That said, this recipe makes an easy weeknight dinner on a busy working week!

Try Recipe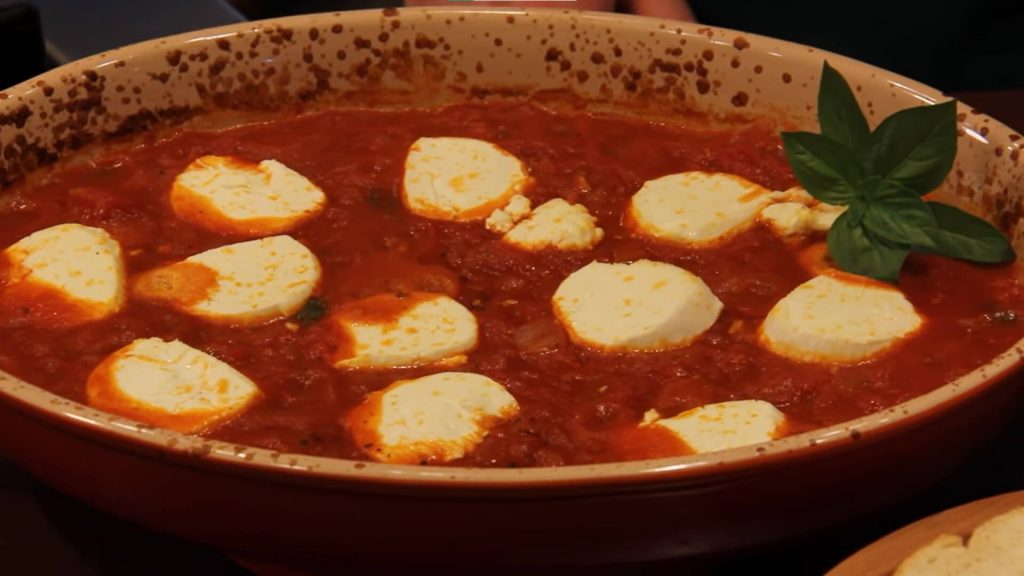 07 of 17
Baked Goat Cheese
Despite how intricate it looks, this recipe builds in just a few minutes and requires a few pantry staples such as extra virgin olive oil, dried oregano, onion, and white wine vinegar alongside goat cheese to name a few. With a gooey and warm creamy center, this baked goat cheese is an easy-to-make appetizer you can serve with crackers, crisps, and toasted baguette slices. All you have to do is a little sauteing and baking and you're all set.

Try Recipe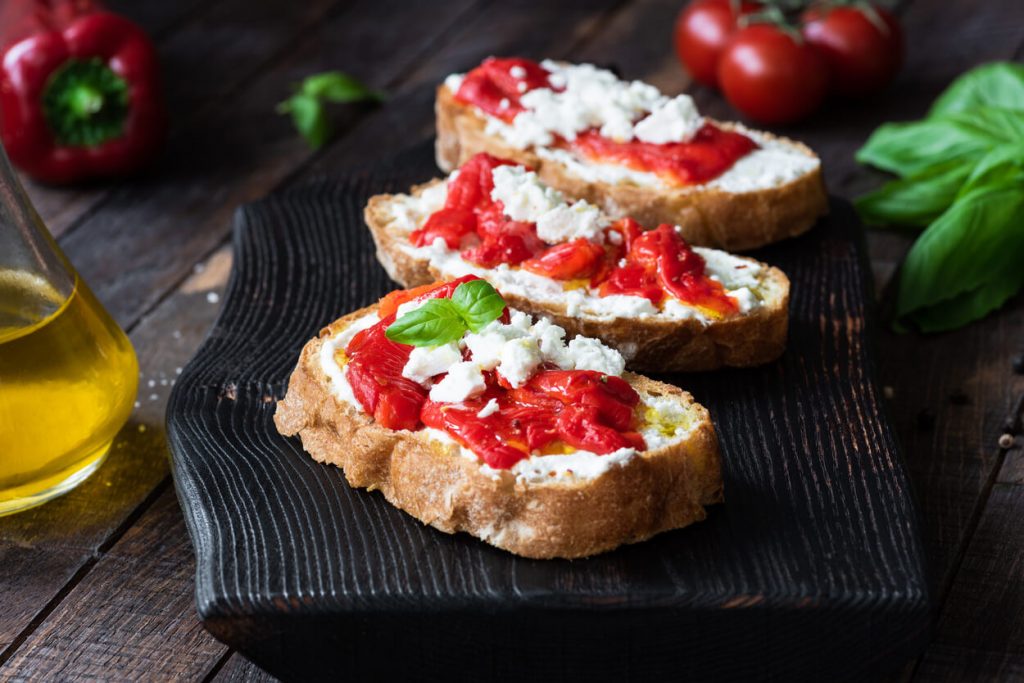 08 of 17
Goat Cheese Crostini
A typical crostini is topped with a variety of toppings such as cheeses, meats, condiments, vegetables, and herbs like tomato and basil. Additionally, soft cheeses like feta (a type of soft cheese made of sheep's milk) and goat cheese are important components of this dish. In this rendition of crostini, you'll use crusty baguette slices topped with goat cheese and peppers. To bind the ingredients together (and for an extra layer of flavor), drizzle with extra virgin olive oil, chives, and flaky sea salt.

Now, before you start making your first crostini, remember to avoid overbaking because it turns your baguette hard. The ideal texture is crispy on the outside and soft on the inside.

Try Recipe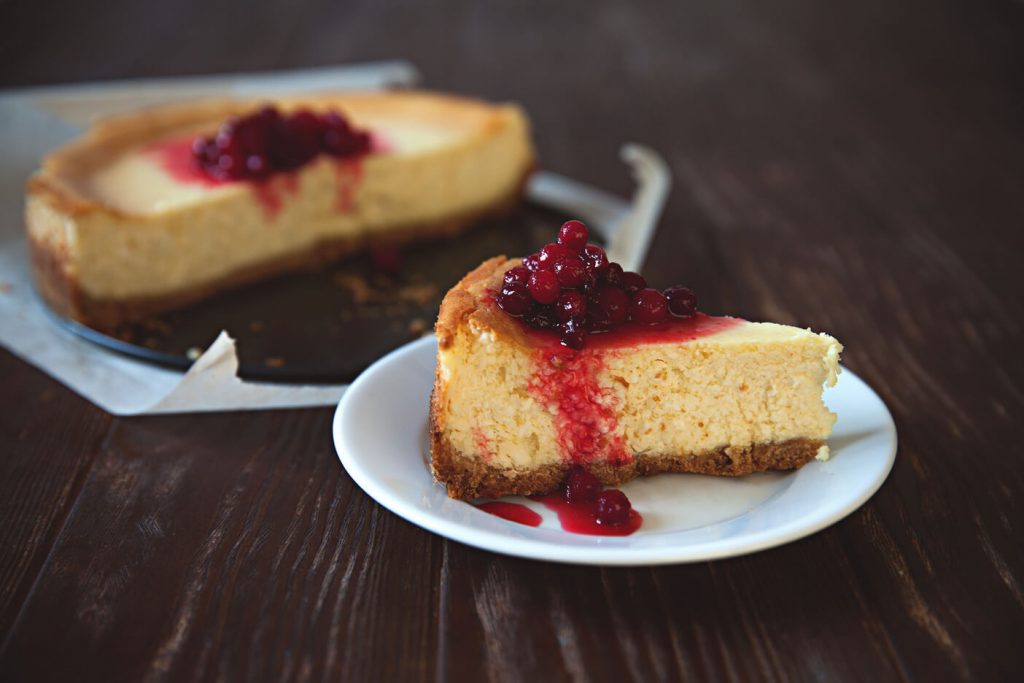 09 of 17
Goat Cheese Cheesecake
We are all well aware of the flavor of a traditional cheesecake made with cream cheese. And to be honest, sometimes it can be boring. For foodies looking for a little food venture, you can also try this cheesecake that highlights the flavor of goat cheese — salty, sharp, and tangy. The addition of chevre adds a savory element to this dessert which makes it a not-too-sweet alternative to the original version.

If you're having second thoughts about this dessert, this cheesecake also has a light, creamy body with a soft and fluffy texture. Don't worry, although it has slightly savory elements in it as well, this one still counts as a dessert thanks to its zesty flavored batter topped with honeyed cranberries and orange zest.

Read More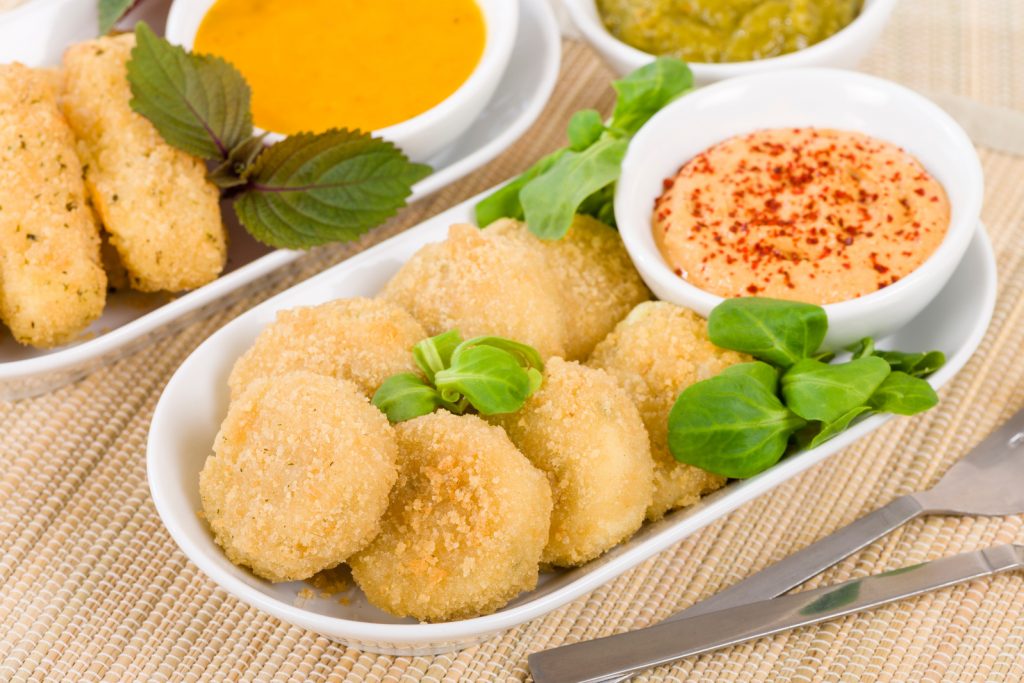 10 of 17
Goat Cheese Fritters
Next on our list of goat cheese recipes is this fritters recipe that emphasizes the texture and flavor of chevre. Like the crowd-favorite mozzarella stick, goat cheese fritters have a warm and gooey cheese encased in crispy breadcrumbs. For the dipping sauce, you have several options: there's ranch dressing, marinara sauce, or yogurt dips. If you're feeling a little adventurous, try your hand (or tastebuds) with guava sauce for a traditional cheese and fruit pairing.

We suggest molding fritters in round little cakes ahead of time and freeze in the refrigerator for later consumption. We got a few ideas on how or where to serve this, but being a party snack tops the list.

Try Recipe
11 of 17
Goat Cheese Toast
Goat cheese toast may not have made it on the list of best American breakfast foods, but it definitely deserves a spot on your dinner table. Considering how easy it is to make, you can easily swap it with your usual avocado toast and even a grilled cheese sandwich. You'll need tomato, olive oil, minced garlic, goat cheese, and bread for this recipe. Of course, you can also season it with salt and black pepper.

This recipe is pretty straightforward, and it doesn't require cooking per se, only toasting. But other variations include bacon and sometimes honey or walnut so you might want to try those too after whipping up this one.

Try Recipe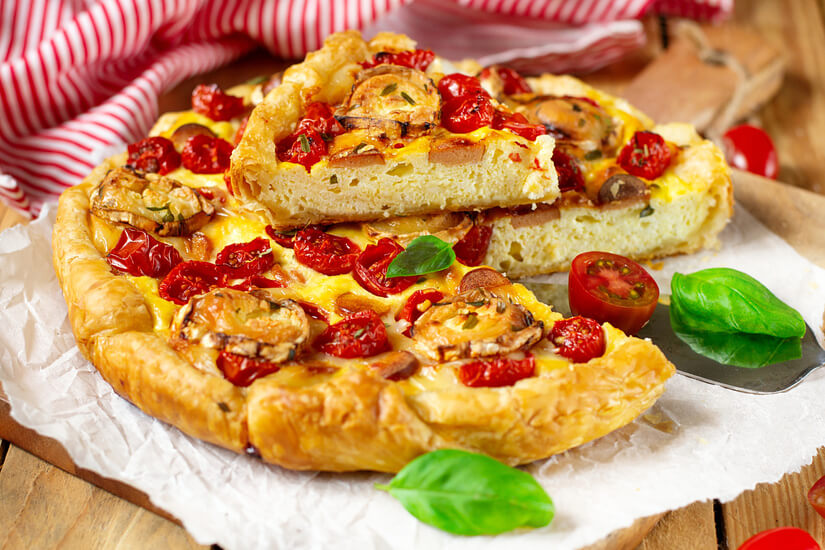 12 of 17
Goat Cheese Quiche with Pesto and Tomatoes
This rendition of quiche combines herby pesto and tangy and creamy goat cheese in one dish in the guise of a flaky pie. And if that doesn't seal the deal already, it's also topped with sun-dried tomatoes for the extra rush of a sweet-tart flavor. But to hold it all together, the custard made of eggs, cream, and flour is also important. Make sure you have the right ratio for a lofty breakfast treat.

Try Recipe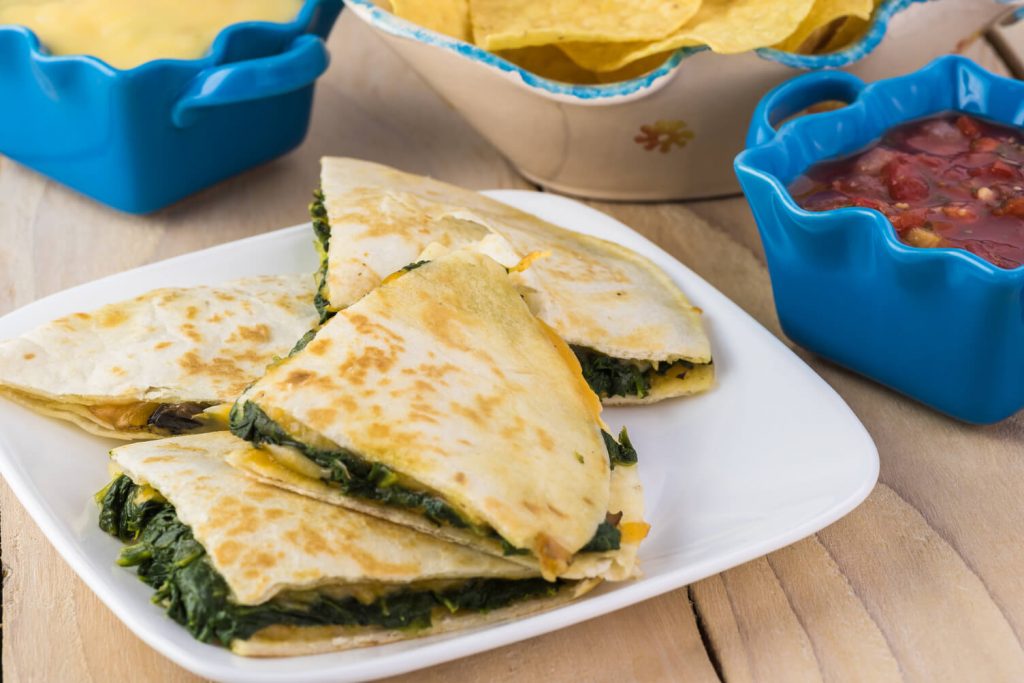 13 of 17
Goat Cheese Quesadilla
By this time, we're almost sure you have tried all the possible combinations for a quesadilla filling except goat cheese. Introducing: roasted carrot, spinach, and goat cheese quesadilla. We know swapping your usual cheese with chevre might be a huge jump for some, but you'll find out soon enough that it actually goes well with spinach. Fear not! Taking countless recipes into account, spinach has a natural affinity with goat cheese crumbles and cheeses in general. So give this a try if you haven't already!

Try Recipe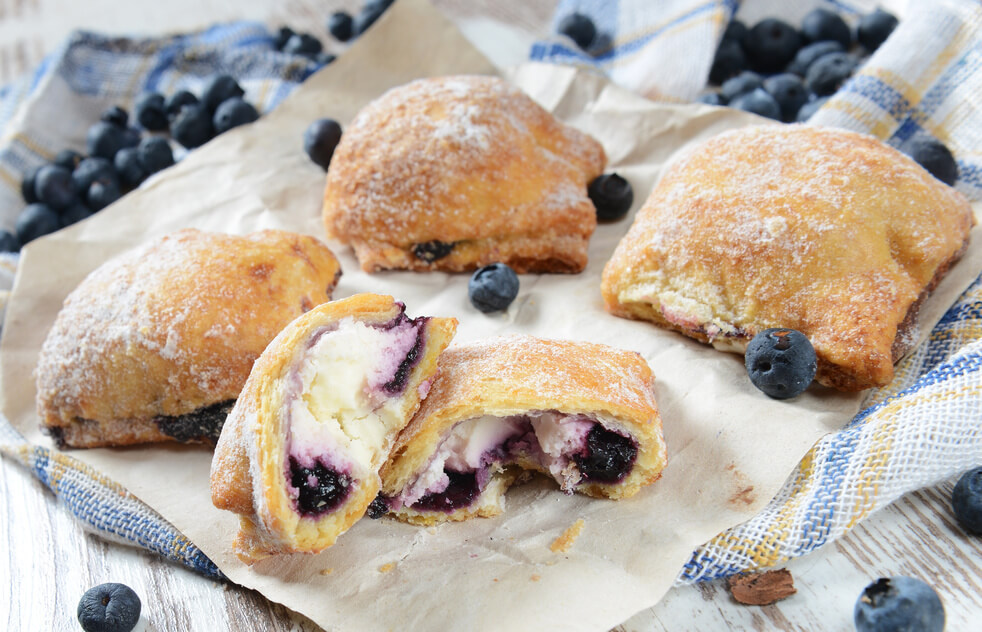 14 of 17
Goat Cheese Puff Pastry Bites
It doesn't take long before you pop a handful of these pastry bites into your mouth as soon as your eyes land on it. Good thing these bad boys only need five ingredients to put together! And it doesn't require skill in the kitchen and baking department either. How? This pastry bites recipe substitutes the homemade stuff with boxed puff pastry which makes the process easier and faster. Aside from the boxed pastry, you also need goat cheese, vanilla extract, and egg for the cheese mixture. The last thing you have to do is cover the cups with sweet, tart blueberry jam for a quick treat.

This quick and easy dessert can be made ahead of time too if you're planning to serve this at your party. Now, here's another brilliant idea: fill the cups with different jams and preserves. We're thinking strawberry, peach, or cranberry! The variations will surely excite your guests.

Try Recipe
15 of 17
Fried Goat Cheese Balls
Our list of goat cheese recipes is incomplete without deep-fried cheese balls. This version swaps goat cheese with your usual cheddar or mozzarella for a salty and tangy bite. However, unlike the usual mozza balls, this recipe also combines club soda with egg mixture to create a light, less bready crust. It also gives your cheese balls a salty, fresh flavor that complements chevre quite well. To finish the whole dish, drizzle with honey and sprinkle with pistachios and pepper. Overall, the result is creamy, crunchy balls with a unique mouthfeel.

Try Recipe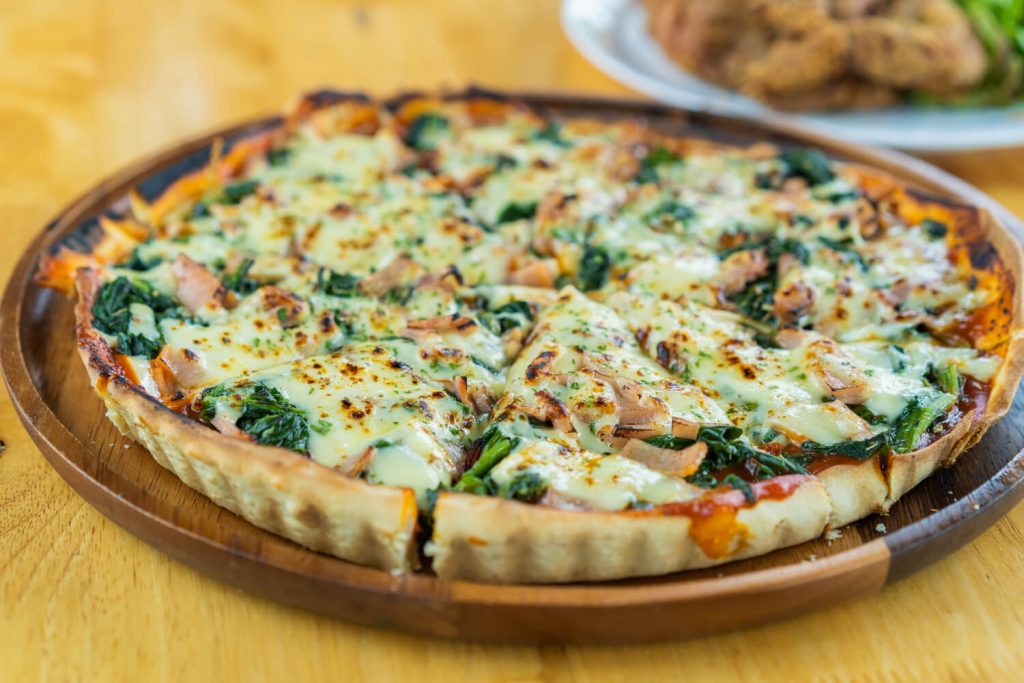 16 of 17
Goat Cheese Pizza
Forget mozzarella! It's time to try something new for your pizza dishes. Add this recipe to your list of goat cheese recipes. This one highlights the flavor of kale along with chevre to deliver something new and out of the box. Made with garlic and olive oil, this pizza doesn't require many ingredients to be tasty. Just don't forget a handful or two of crumbled goat cheese. After all, it wouldn't be called a pizza without creamy, melted cheese at the top.

Try Recipe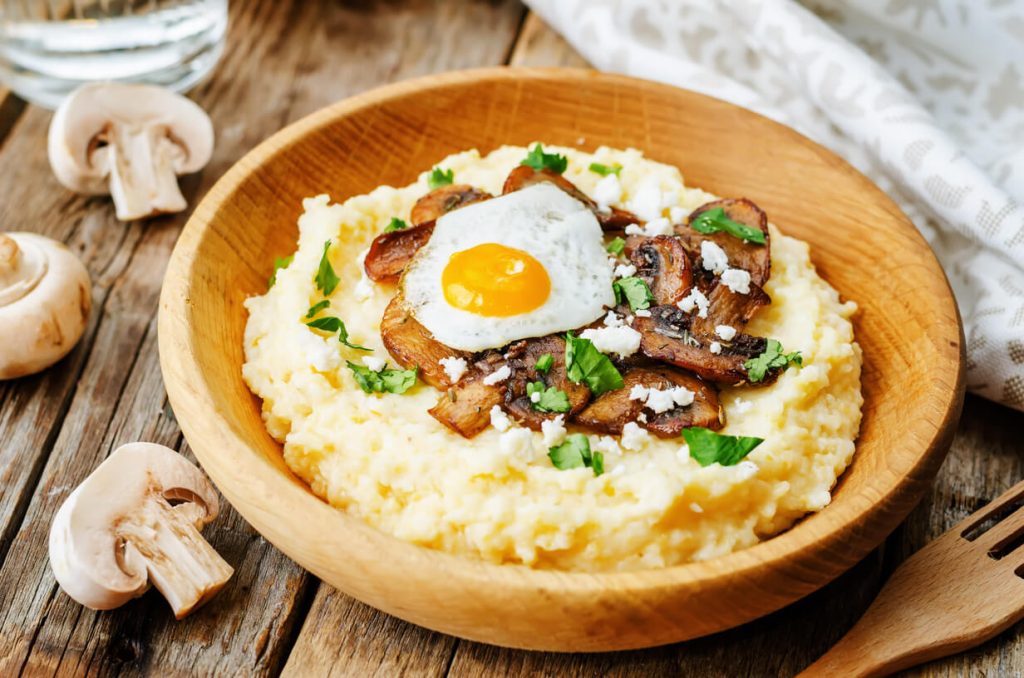 17 of 17
Goat Cheese Polenta
To end this list of goat cheese recipes, we introduce you to the polenta. But what exactly is it? Polenta is a type of porridge made of coarsely ground corn that originated in Northern Italy. It has a creamy, mush-like consistency that resembles mashed potatoes. Currently, this Italian favorite has become a staple in many Italian-American restaurants where they are often paired with steak and rib dishes.

Now, there are many versions to this dish, but this one features polenta infused with the flavors and texture of goat cheese. This recipe also has mixed vegetables for a healthier and more textured bite!

Try Recipe