Desserts like fondant cakes or fondant cupcakes are unique for their different colors and creative toppings. What makes these themed desserts so elegant and appealing to eat is the fondant icing. This decorative ingredient enhances the overall design and taste of the desserts. It's also known as sugar paste since it's commonly made using corn syrup or marshmallows, which is the more popular variation. With this easy fondant recipe, you can learn how to make fondant without marshmallows. All you need are three ingredients to help you design and decorate unforgettable desserts. Serve your scrumptious fondant desserts after a tasty meal of pasta bolognese with crisp white wine on the side.
Tips on Making Fondant (Without Marshmallows)
So, what is fondant made of? Well, for this homemade fondant recipe, you won't need marshmallows. You can easily make fondant icing using powdered sugar, butter, and milk. But you can also make your homemade fondant even thicker, smoother, and sweeter with some of our helpful tips below:
Try adding in gelatin and glycerin.

Mixing in a tablespoon of unflavored gelatin and glycerin can help with keeping the fondant icing soft and elastic. Although it's optional, adding these two ingredients are helpful for when you're sculpting, shaping, or decorating tier cakes. These will keep the

rolled fondant

malleable which makes it easier to design it onto the

fondant cake

or cupcake.
Mix in light corn syrup or vanilla extract for added sweetness.

If you want that added sweetness, then you can choose to add a teaspoon of vanilla extract or ½ cup of light corn syrup. These are common ingredients to include when making fondant icing, but can still be omitted to adjust the level of sweetness.
Use edible food color gels to decorate your fondants.

Add color to your fondant icing! We recommend using edible food color gels for coloring your homemade fondants. These food color gels do not affect the consistency of the fondant, and will intensify over time which is best for making themed desserts.
Add more vegetable shortening to soften the fondant dough.

Since this recipe doesn't use gelatin or glycerin, the best option is to knead or add in more vegetable shortening when rolling the fondant. Alternatively, if the fondant is too sticky, add a tablespoon of powdered sugar or

confectioners' sugar

. We want the fondant to be dough-like which is not too dry nor too sticky. 
Easy Fondant Recipe (Without Marshmallows)
How To Make Easy Fondant (Without Marshmallows)
This homemade fondant recipe will teach you how to make fondant without marshmallows. With just powdered sugar, butter, and milk, you can decorate stunning cakes, and many more creative desserts.
Ingredients
1

cup

powdered sugar

1

tbsp

unsalted butter,

or shortening

1

tbsp

milk,

or water
Instructions
Simply mix all your ingredients together in a small bowl until slightly firm. You can add in food coloring also if you wish.

Roll out the mixture on wax paper using a rolling pin and store or use it to decorate your favorite cakes!
Nutrition
Sugar:

30g

:

Calcium:

6mg

Calories:

144kcal

Carbohydrates:

30g

Cholesterol:

8mg

Fat:

3g

Iron:

1mg

Monounsaturated Fat:

1g

Polyunsaturated Fat:

1g

Potassium:

7mg

Protein:

1g

Saturated Fat:

2g

Sodium:

2mg

Trans Fat:

1g

Vitamin A:

94IU
Nutrition Disclaimer
Frequently Asked Questions
Is fondant always made out of marshmallows?
Nope. There are a lot of ways to make fondant and using marshmallows to make a marshmallow fondant variation is just one way to do it. If you prefer the traditional way of making fondant, then this homemade fondant recipe is the best option for you. It's quick and easy to follow, and also uses inexpensive ingredients. This fondant recipe is perfect for beginners and also convenient for those who are rushing to make fondants, but have no marshmallows on hand.
How do I harden fondant quickly?
Fondant hardens when it's exposed to air. To quickly harden them, you can roll them out thinner so it dries faster. This is perfect for when you're shaping the decorations. You can also use a food dehydrator which is the best way to dry them fast. A fan or hair dryer also works. Simply place the fondant on a baking sheet lined with wax paper and set on the counter with a fan next to it. Or, set the hair dryer to a low heat setting and move it around the fondant to help circulate the air.
How long will homemade fondant last?
It's important to keep your homemade fondant in a plastic wrap or an airtight container so it doesn't harden or dry. Store unrolled fondant at room temperature where it can last for up to 1 to 2 months. Avoid refrigerating or freezing it. Fondants are supposed to be soft and malleable. Freezing or cooling it can affect its elasticity.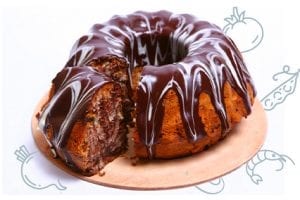 Conclusion
Learn how to make fondant without marshmallows with this homemade fondant recipe that tastes much better than store bought fondant. With this fondant recipe, you can enhance any dessert to make it extra delicious and appetizing!