This is good for dieters. Yummy in taste and appearance.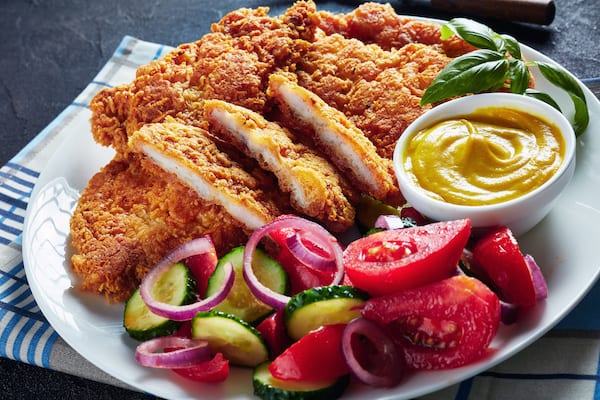 close-up of Parmesan-breaded chicken breast cutlets served with tomato cucumber salad on a white plate on a concrete table, horizontal view from above
How To Make Italian Bread Crumbs Baked Chicken
Ingredients
Chicken pieces: thighs or breasts,

as many as you need for the meal

buttermilk or ranch dressing

salt and pepper

Italian bread crumbs
Instructions
Put chicken in a plastic bag with the dressing or buttermilk. Leave in overnight or a few hours before you cook it.

When you are ready to cook, roll each piece of chicken in bread crumbs.

Put in pan and bake for 45-60 minutes in a 350-degree oven.

You could put the chicken in foil and put it on the grill or fry if desired. Serve with Spanish rice and peas or a salad.