Summer is the best season for outdoor cooking and activities. Thinking of what to pack for a picnic at the beach? You're in luck. In this recipe, we'll teach you how to make this scrumptious chicken recipe.
Read on and discover how you can make this delicious Chicken on the Beach recipe that goes well with either mashed potatoes or rice. It's easy and simple, we guarantee that it will make any picnic perfect.
Enjoy the summer breeze with this absolutely delicious chicken dish. We guarantee that it is going to be a picnic hit. Serve this to your family and friends, we bet they'll love it as well.
Chicken on the Beach Recipe Video
How To Make Chicken on the Beach
This chicken recipe is perfect for a hot summer night or a picnic on the beach. Serve with rice as a side dish and discover the wonderful flavors.
Advertisement
Continue Reading Below
Ingredients
2

whole chicken leg quarters,

roughly 1½ lbs

2

whole boneless chicken breasts,

roughly 16 oz

Salt & ground black pepper,

for seasoning

1

cup

shortening
Sauce
3

cups

pineapple juice

5

tbsp

lemon or lime juice

1

cup

chicken broth

6

oz

red onions,

halved

2

oz

garlic gloves,

crushed

1

tbsp

ground cumin

1

tbsp

ground coriander

1

tbsp

dried oregano

2

oz

fresh cilantro,

roots & all

2

tsp

chili powder,

preferably ancho chili powder

1

tbsp

smoked paprika

¼

cup

pickled jalapeño with juice

¼

cup

agave nectar

Salt & ground black pepper,

to taste
Instructions
Preheat oven at 300 degrees Farenheit

Puree all ingredients for the sauce. Season to taste with salt & pepper. Adjust accordingly. Set aside

Season both chicken parts with salt & pepper

Melt shortening onto a hot pan & sear chicken evenly on all sides. Transfer to a braising pan

Pour sauce onto the chicken, ensuring that it covers at least ¼ of the chicken

Cover with foil, & transfer into a preheated oven

Braise for approximately 45 minutes, or until chicken juices run clear but remains moist. Note that the chicken breast will cook faster than the chicken leg, so keep a close eye as you may need to set aside the chicken breasts earlier

With the excess sauce, place into a saucepot & reduce over medium heat until thickened, enough to brush over the chicken, but not cloying in taste

Towards the last 5 minutes of braising, remove & discard the foil. Return the chicken breasts to reheat. You may also need to drain away some of the sauce from the braising, but do not discard as this will be served as its dipping sauce (or "pot liqueur")

Brush the glaze over & around the chickens. Increase the top heat of the oven to 400 Fahrenheit, & roast the chicken briefly for the remaining 5 minutes until the skin turns a deep lacquer

Serve together with the dipping sauce, over your choice of vegetables & rice
Advertisement
Continue Reading Below
Advertisement
Continue Reading Below
Commonly Asked Questions
Will Cooking Eliminate Salmonella From the Chicken?
Yes and no. Cooking the chicken meat thoroughly can definitely kill the bacteria however we cannot guarantee that you can safely eat it if the proper handling is observed afterward. But since you're cooking at home, our advice is to just cook the chicken meat thoroughly.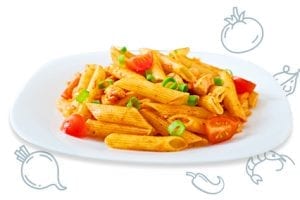 Conclusion
Summer is here and, of course, everyone will want to go out and enjoy the outdoors. The next time you decide to have a picnic by the beach, try this recipe. It's simple and easy and you can have it anytime, anywhere. Use the condiment of your choice or add herbs in the marinade -- it's all up to you!
Advertisement
Continue Reading Below
Topics:
Advertisement
Continue Reading Below
Advertisement
Continue Reading Below