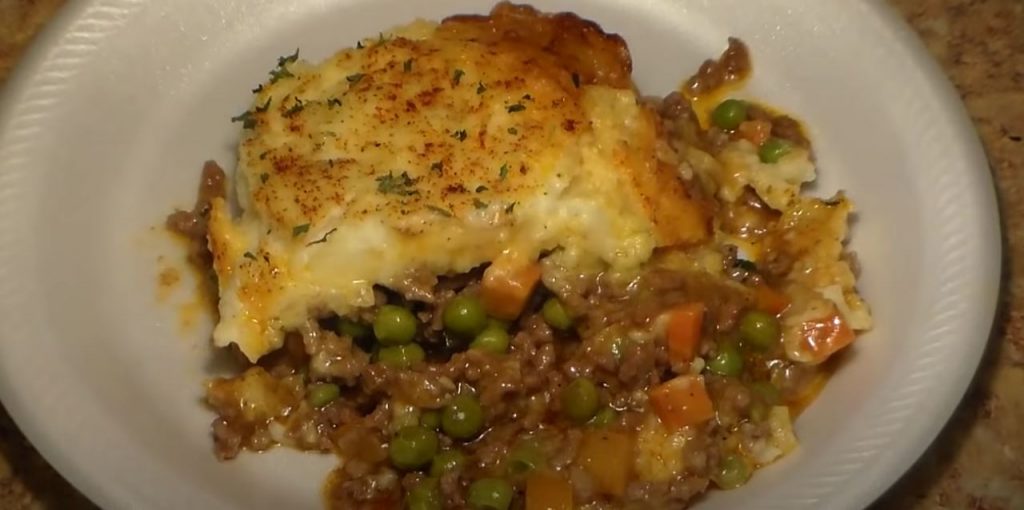 Beef Shepherd's Pie Recipe
How To Make Beef Shepherd's Pie
Have a loaded slice of this shepherd's pie that comes with beef and mixed veggies. This savory pie is topped with mashed potatoes and baked until golden.
Ingredients
For Mashed Potatoes:
For Beef Mixture:
Instructions
Add a pot of cold water to the stovetop with potatoes in it.
Bring to a boil (with the potatoes in it) and cook for 12 minutes at a boil.
Drain water, mash potatoes with heavy cream and salt.
Let cool for 5 minutes, then mix in the egg yolk.
Preheat oven to 350 degrees F.
To a large skillet on medium-high heat, add the ground beef and onion and cook until browned.
Add in flour and whisk it into the meat.
Add in broth and vegetables and bring to a boil.
Pour mixture into 9×13-inch baking dish.
Top with mashed potatoes and brush with melted butter.
Bake for 30 to 35 minutes until the top is golden brown.
Nutrition
Monounsaturated Fat: 

5.80g
Polyunsaturated Fat: 

0.59g