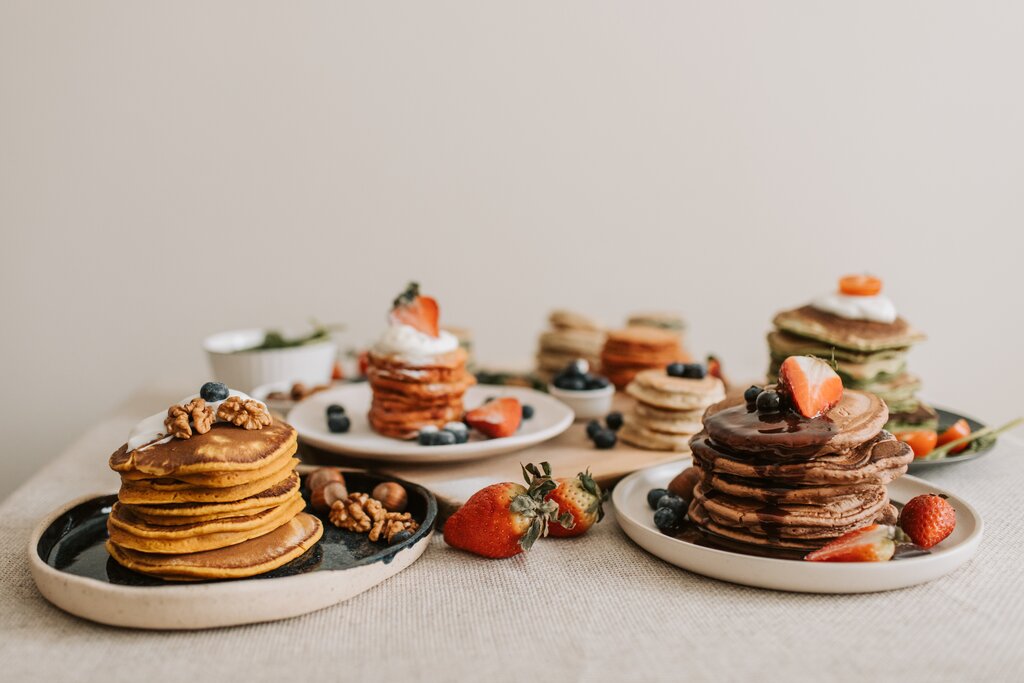 29 Sweet Breakfast Ideas for Delightful Mornings
Many prefer savory American morning meals and overlook the array of sweet breakfast ideas out there. What these people don't realize is that eating sugary dishes in the morning can actually do wonders! They give you your much-needed energy boost to start the day and suppress untimely hunger cravings. All that is to say, sweet breakfast foods can keep you full and energized all day long.
So if you want to start your day on a delightful note, there are slews of sugary breakfast meals that could even pass for a dessert. Now, there's no need to scour through the internet as we have already curated a list of sweet breakfast recipes for you! Whether you want a pancake buoyed on chocolate syrup or a deliciously moist crumb cake, you're sure to find the perfect breakfast-slash-dessert on this list.
---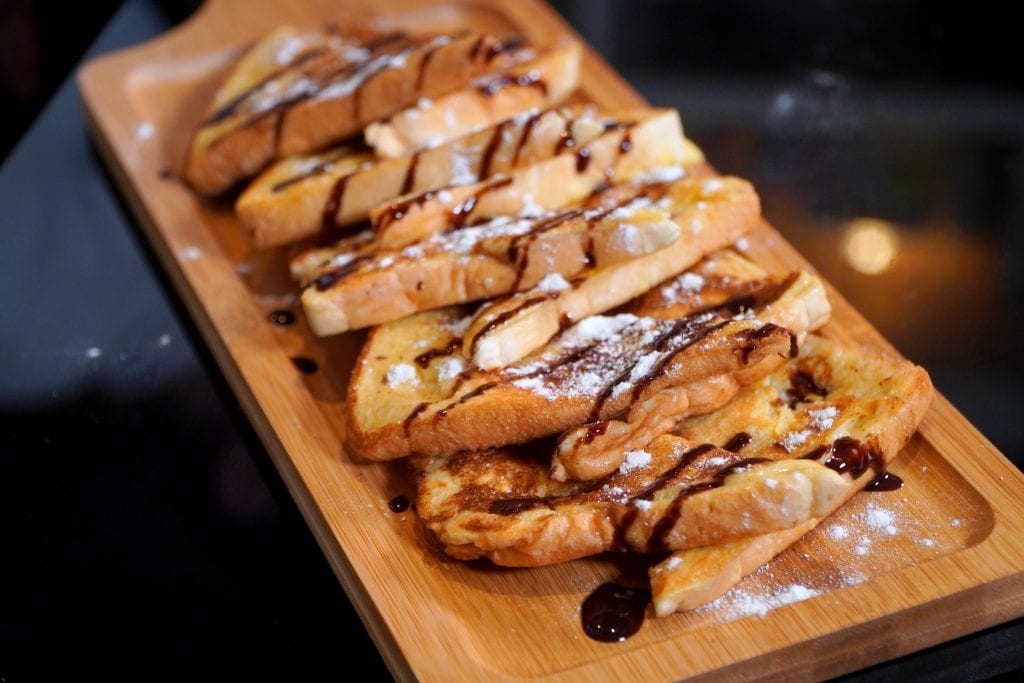 Tickle your sweet tooth early in the morning with this easy IHOP-inspired French toast. Like the usual French toast recipe, slices of bread are drizzled with syrup and sprinkled with powdered sugar. But the IHOP version is exceptionally fluffy because of one not-so-secret component: flour. Taking inspiration from their recipe, we add a bit of flour to the batter to make the French toast extra filling. With this simple recipe, you will have a sweet breakfast with little effort on your part.
Recipe for Inspiration: Copycat IHOP French Toast
Overnight Oats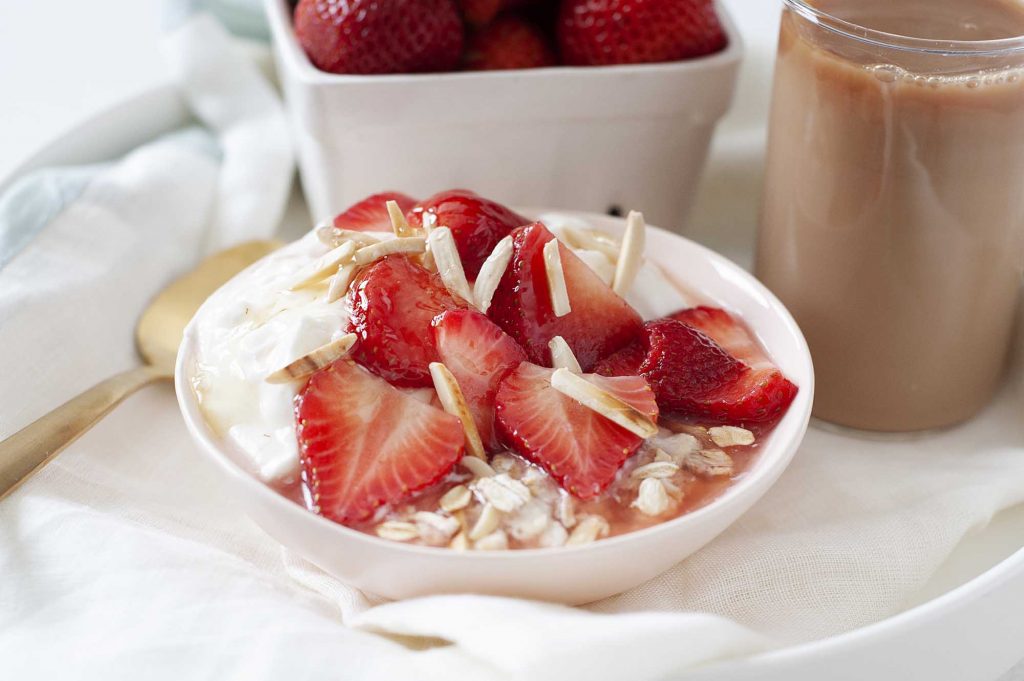 Ready-to-eat breakfast foods that do not fall short on flavor and nutrition do exist. And this buttermilk overnight oats recipe proves it. This sweet breakfast can be prepared the night before, making it the go-to morning meal for busy people. The next day, you can simply top it with strawberries and almonds. And if you wish to make large batches, then good news! You can actually store this in the fridge for up to five days!
Recipe for Inspiration: Strawberry Buttermilk Overnight Oats
Cinnamon Rolls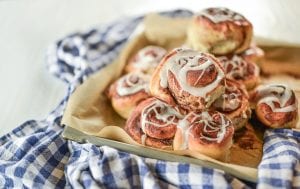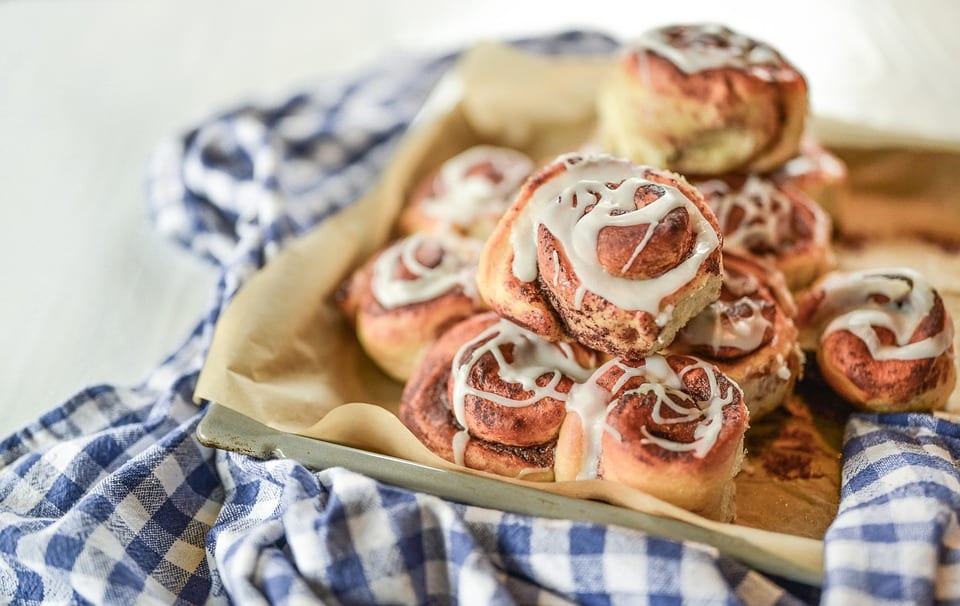 Cinnamon rolls are always welcome in the morning as they are soft, fluffy, and straight-up sweet. Depending on the recipe, the texture may vary. Some are gooey, while others are crumbly. In this easy cinnamon rolls recipe, we use puff pastry dough to make a tender cinnamon roll. The filling consists of cinnamon, brown sugar, and pecans. If you want rich and gooey rolls, cover them first with heavy cream before popping them in the oven. Then, drizzle the top of the end product with a spoonful of icing and more crunchy pecans. 
Recipe for Inspiration: Super Simple Cinnamon Rolls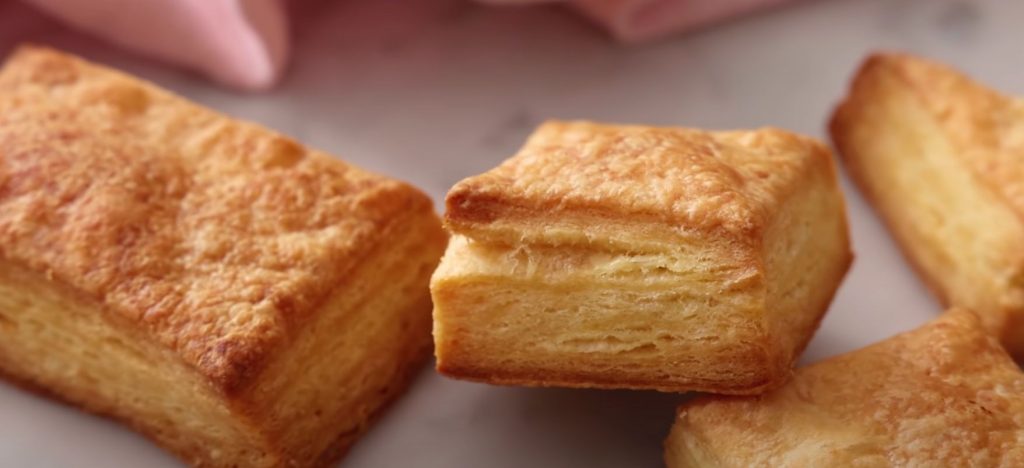 Many sweet pastries begin with puff pastry (or pâte feuilletée in French). Sadly, though, it has a reputation for being difficult to make. Thankfully, we got a recipe that helps smoothen the whole process a bit.
Though it only requires a few ingredients, making this buttery dough might still be a bit time-consuming as it involves multiple rolling and folding, intricate measuring, and chilling. But trust us, the end result is more than worth the effort!
Recipe for Inspiration: Quick and Easy Puff Pastry
Chocolate Chip Muffins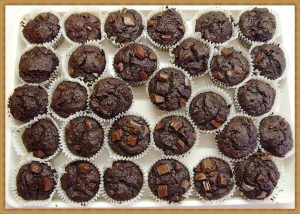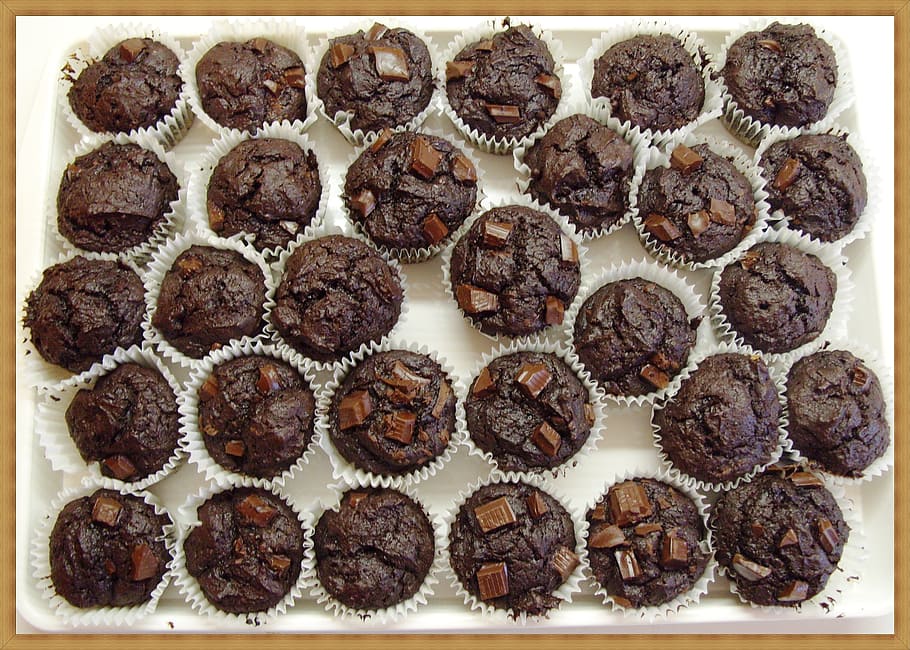 Plain muffins are heavenly on their own, but you can elevate everything through the decadence of chocolate chip muffins. Often served as the perfect finale to big meals, they also make for a sweet breakfast option too. Make these muffins whenever you wake up craving chocolate. They're easy to bake! You can also indulge in these breakfast treats with some vanilla ice cream on the side. 
Recipe for Inspiration: Chocolate Lovers Chocolate Chip Muffins
Baked Oatmeal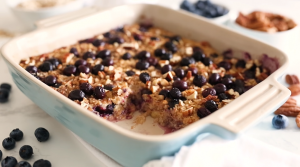 While we love instant oatmeal as it's a healthy, quick breakfast, we just can't resist chewy oven-baked oatmeal! With add-ons like blueberries and bananas, this morning meal is a dream. What more if you throw in your favorite toppings, right? 
This recipe calls for fat-free milk, but feel free to use any milk you have on hand. If you are trying to avoid gluten, go for gluten-free oats. Do not skip out on the baking powder, too, as it gives your oatmeal a luscious lift. Cinnamon will add flavor, whereas honey (or agave, if you are in a pinch) sweetens the dish a bit. Gently stir the frozen blueberries so your banana oatmeal won't turn purple. 
Recipe for Inspiration: Baked Oatmeal with Blueberries and Bananas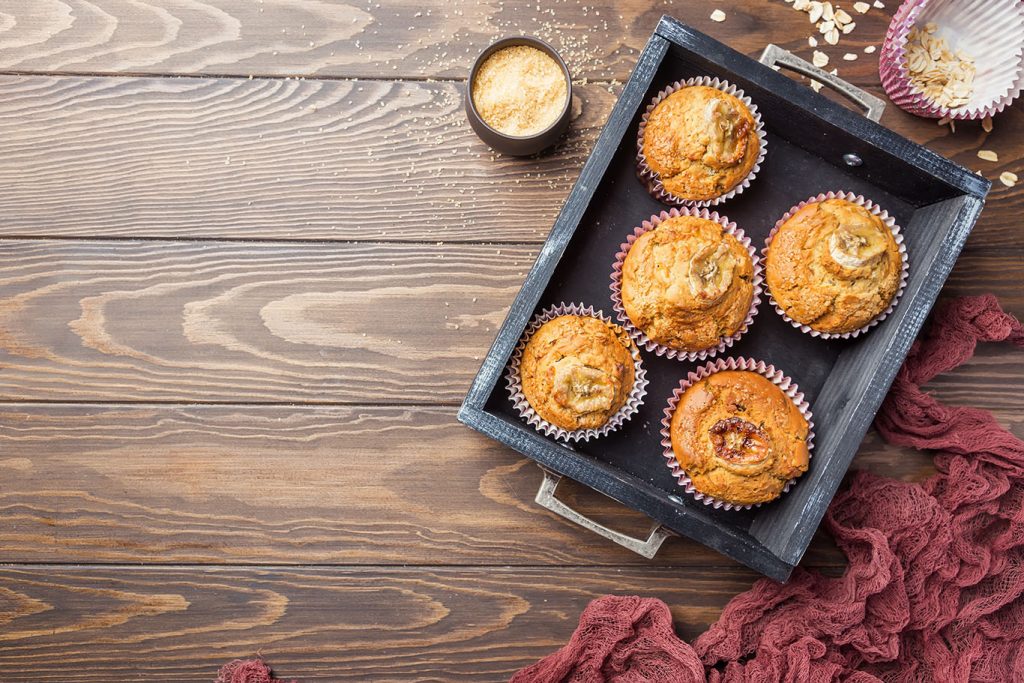 Do not toss away those ripe bananas overstaying in your kitchen! Put them to delicious use by making some banana bread muffins, which can both be sweet morning treats and decadent afternoon snacks. Apart from mashed bananas, this delish recipe also calls for brown sugar, butter, vanilla, and walnuts. Don't overmix the ingredients, so these banana muffins will come out light and fluffy. In just under half an hour, you will have a delightful meal to gobble up. 
Recipe for Inspiration: Banana Bread Muffins
Chocolate Pumpkin Pancakes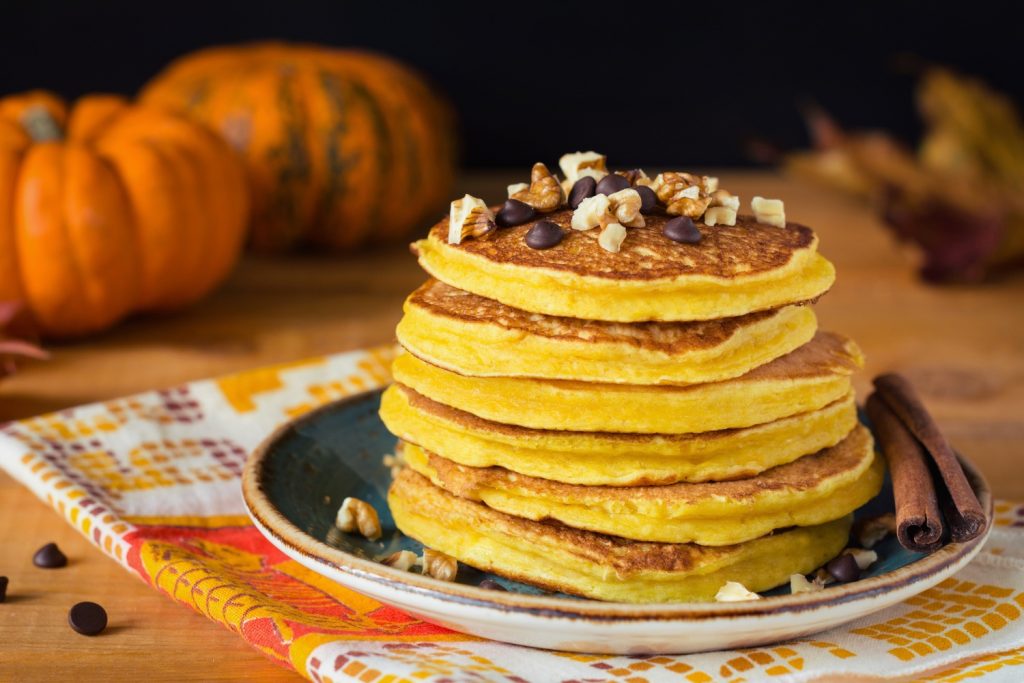 If chocolate and pumpkin are an unusual pair for you, allow this yummy recipe to change your mind. When you combine chocolate milk with pumpkin puree, the result brims with sweetness and warm fall spices.  
These flavorful pancakes couldn't be any easier to make. You only need a handful of ingredients, such as cocoa powder, cinnamon, and ginger. When mixing the ingredients, make sure the mixture is not too thick and will pour smoothly. These morning treats are especially delicious with delectable toppings, such as chocolate syrup and chocolate chips.
Recipe for Inspiration: Chocolate Pumpkin Pancakes
Challah French Toast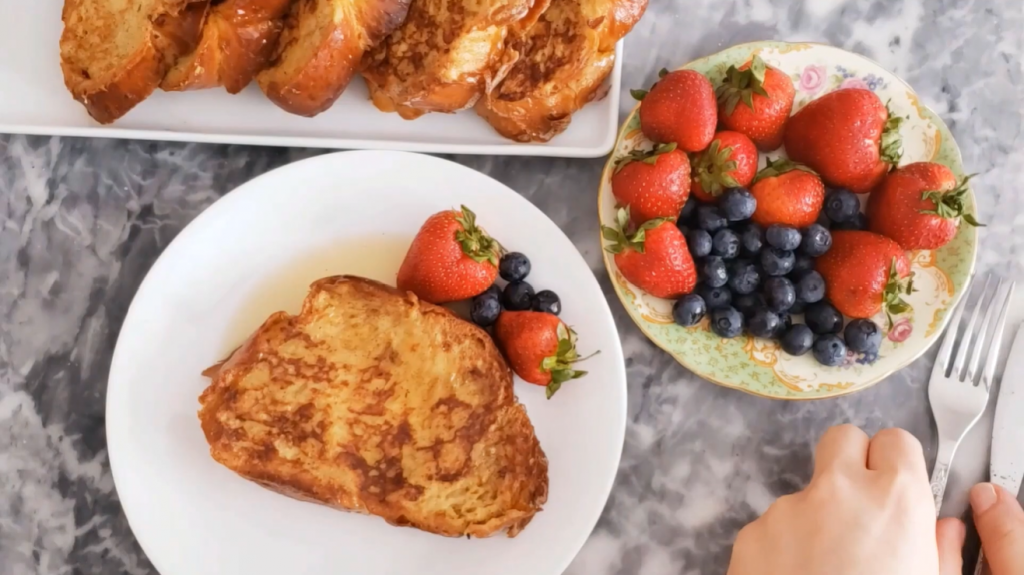 Starting your day with challah French toast doused with custard and maple syrup is a dream. It has crisp, toasty edges and a creamy, fluffy interior. And it's possibly one of the best sweet breakfast recipes out there!
It's the Challah that makes this French toast variation stand out. It's rich and has a soft texture. But if you don't have Challah on hand, you can use brioche instead, an equally delicious bread, for this recipe. Using half oil and half butter when frying the soaked bread will prevent burned edges.
Recipe for Inspiration: Challah French Toast 
Nutella Crepes with Berries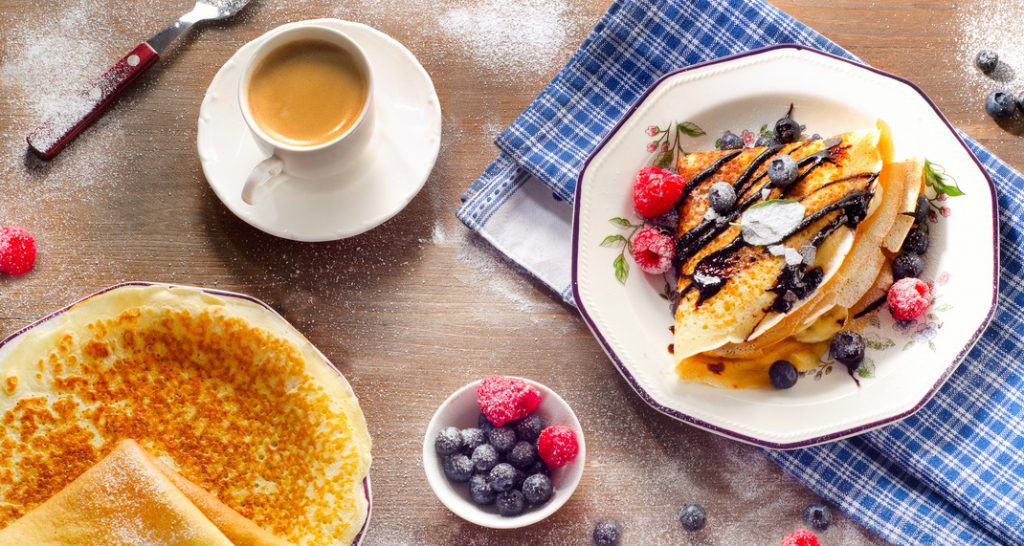 Possibly the best thing about crepes is how versatile and customizable they are. And if by any chance you're into sweets, you're in luck! We know your sweet tooth will be extremely pleased if you prepare this luscious breakfast crepe recipe.
It calls for usual crepe ingredients, like eggs, flour, and butter. Then, we add Nutella for a delightful spin. You can use water for the crepe batter, but milk results in a heavier crepe. Alternatively, you can even combine the two to amplify the texture. Or give it a Spanish breakfast treatment by adding sweet anisette liqueur! And for an elegant presentation, top it with a dollop of whipped cream! Maybe throw in some mixed berries, Nutella, and syrups too.
Recipe for Inspiration: Nutella Crepes with Berries
Nutella French Toast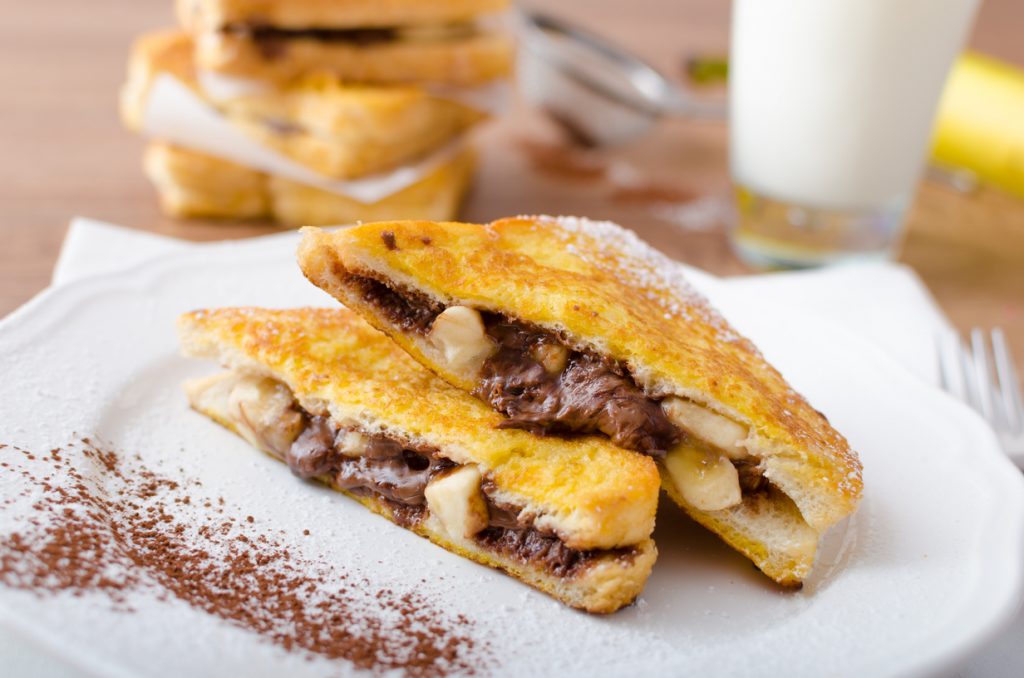 Just when you thought French toast couldn't be any sweeter, along came this delectable Nutella french toast recipe. There is a slew of spreads to liven up your toasts but imagine layers of chocolate and sweet bananas between two slices of bread. Merely thinking about it probably makes you drool already, and we can't blame you.
One slice of bread is usually used in French toast recipes, but this recipe requires two slices to make a stuffed sandwich. Spread layers after layers of Nutella on the bread, and you will see chocolate deliciously oozing out as you slice through your toast!
Recipe for Inspiration: Banana and Nutella French Toast
Cream Cheese Muffins
Your mornings will never be the same once you master this cream cheese muffins recipe. These soft, crimson-hued muffins are visually striking and palate-pleasing at the same time. They are incredibly soft and fluffy with a moist yet crumbly butter topping and cream-cheese-filled center to boot.
This recipe uses most of the necessary components of a basic muffin, then adds in unsweetened cocoa powder, buttermilk, cream cheese, and red liquid food coloring. When stirring in the wet ingredients, it's better to add a few drops of food coloring and adjust to achieve the vibrant color you want. This recipe serves 12 pieces in one go, so it's the perfect family breakfast idea.
Recipe for Inspiration: Red Velvet Cream Cheese Muffins
Banana Bread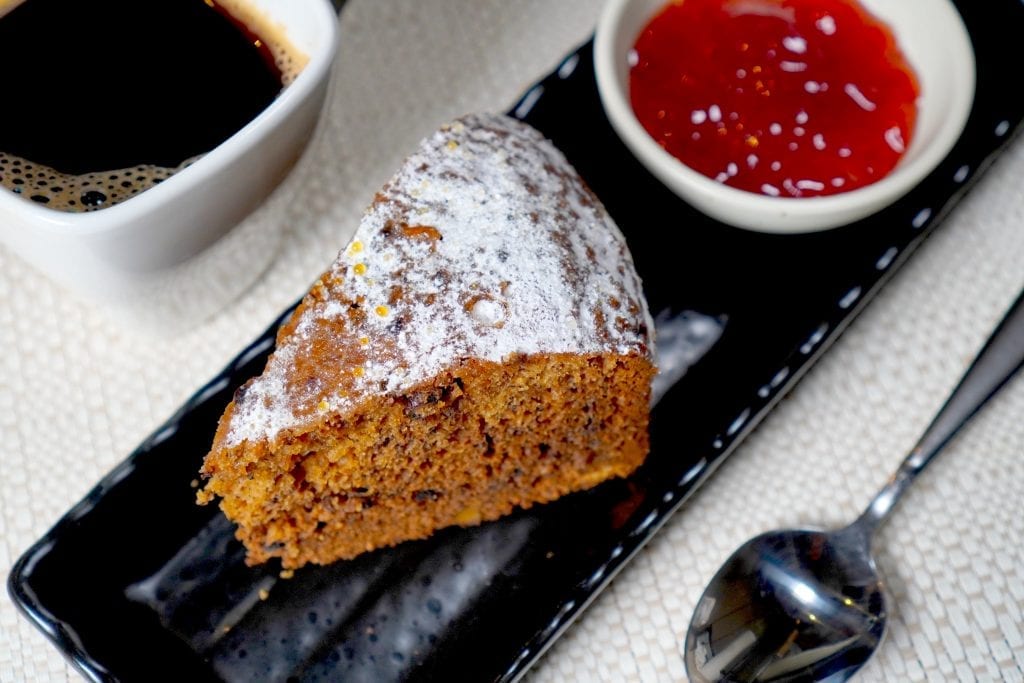 Banana bread recipes usually require the use of your oven. But who would have thought that a slow cooker could also produce this healthy sweet breakfast? This slow cooker banana bread is a dream for busy people and inexperienced bakers. 
When making this breakfast bread, use overripe bananas because they tend to be sweeter. For better texture, we also add some pecans nuts to the batter. And keep in mind not to overmix the batter as it will yield tough bread. Truly a set-it-and-forget-it recipe, simply place the batter in the slow cooker and you're good to go!
Recipe for Inspiration: Slow Cooker Banana Bread
Fruit Salad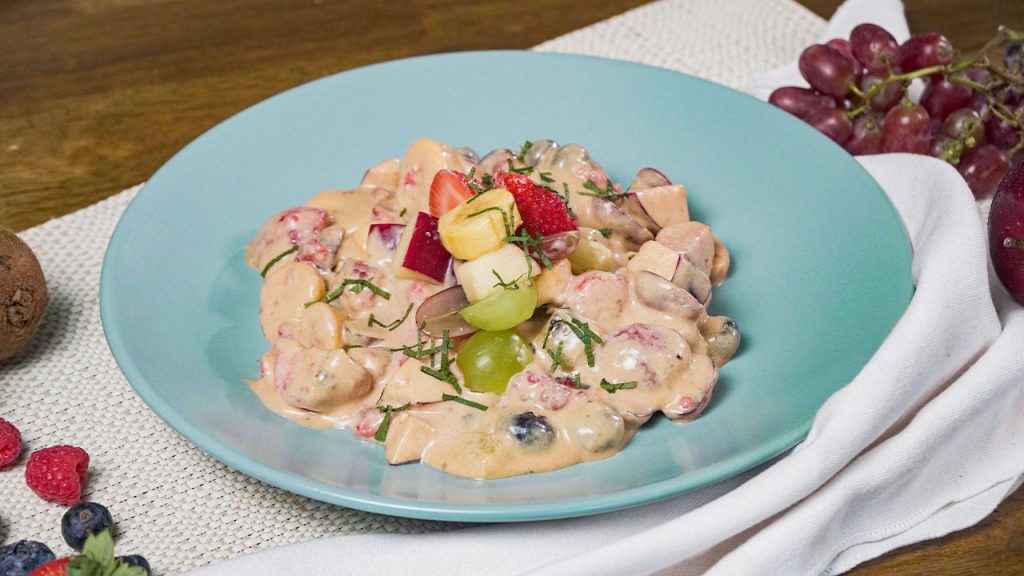 Searching for a fruity and sweet morning meal inspiration? Consider your search finally over! This fruit salad recipe features fresh fruits smothered in a cream cheese dressing. Whether it's served on its own or paired with savory dishes, this fruity salad is sure to be a hit.
When whipping up this salad, make sure to soften the cream cheese so it's easier to blend with other ingredients. While you can use frozen fruits, note that they can be watery. Mint leaves will be a good addition, too, as they're sweet and refreshing at the same time.
Recipe for Inspiration: Fruit Salad with Cream Cheese Dressing
Greek Yogurt Parfait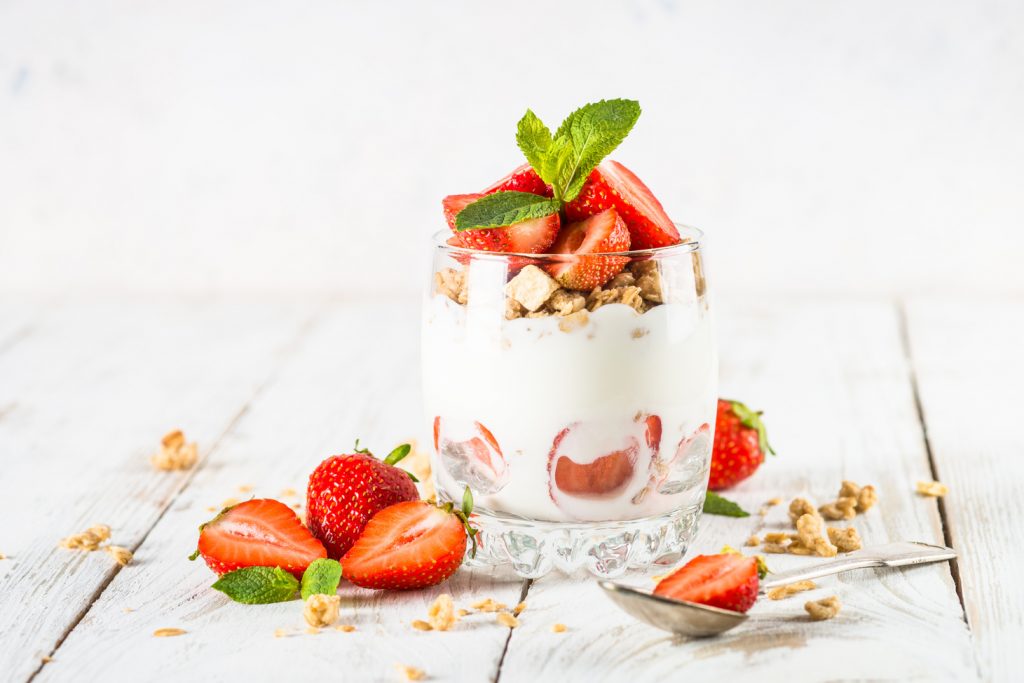 If yogurt is your ultimate grab-and-go breakfast, then you will appreciate this Greek yogurt parfait. It might sound fancy and complex to make, but don't be fooled. It's actually a breeze to prepare!
All you have to do is put some Greek yogurt in a container and top it with pistachios, chia seeds, coconut, and fresh fruits of your choice. Although, for a more delicious visual feast, you can create layers of yogurt and fruits. Then, drizzle your finished creations with honey for the perfect finish.
Recipe for Inspiration: Greek Yogurt Parfait
Pumpkin Bread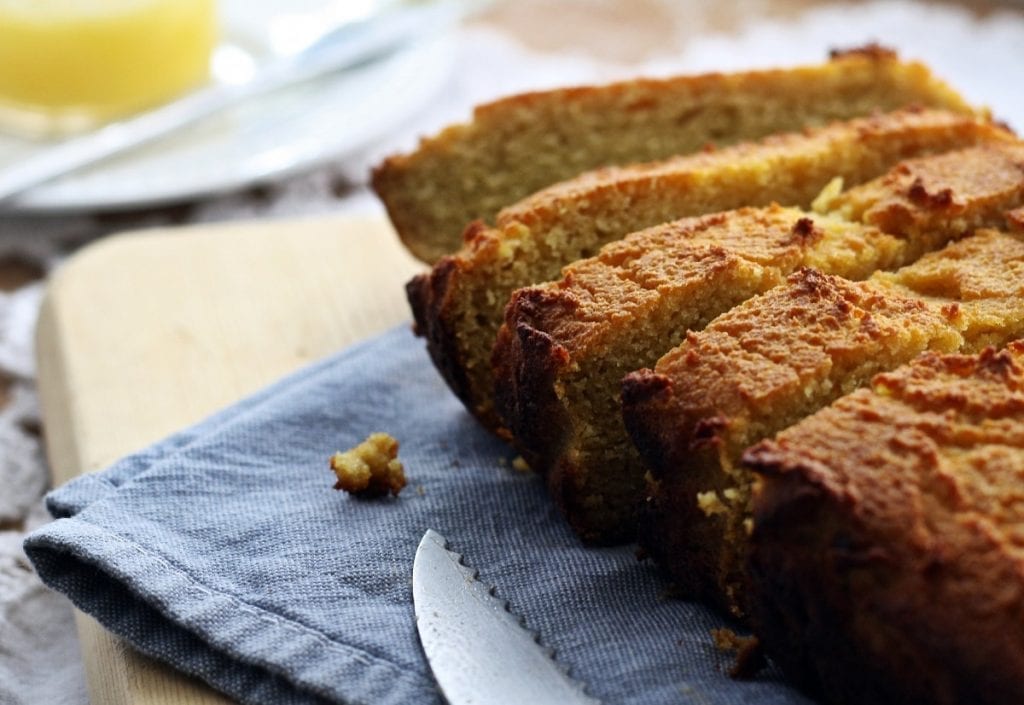 We know it can be hard to look for sweet foods that can meet your diabetic diet needs. Luckily, we have the perfect recipe for you. Munch on this delectable pumpkin bread with zero guilt whenever you crave something sweet. This recipe calls for pumpkin puree, dry sweeteners, vegetable oil, and almond milk (or any plant-based or non-dairy milk). To make it even healthier, use almond flour or gluten-free oat flour. Once baked, allow the bread to cool first for easy and perfect slicing. 
Recipe for Inspiration: Diabetic-Friendly Pumpkin Bread
Carrot Cake Oatmeal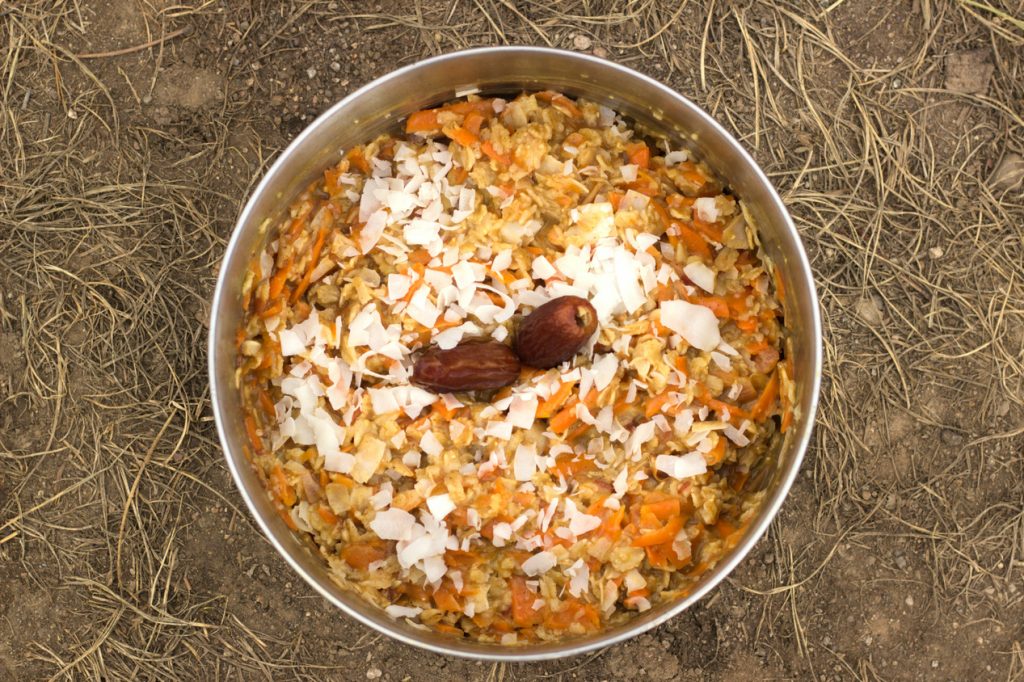 Want to have dessert for breakfast? Eating carrot cake is a tempting idea, but making one early in the morning seems a bit far-fetched. Try this carrot cake oatmeal, then! This recipe lets you enjoy the flavors of carrot cake without a fuss. To tame their flavor and bring out their sweetness, finely grate your carrots using your cheese grater and cook them until tender. Adding whole milk or cream will result in creamier oatmeal you're sure to love! 
Recipe for Inspiration: Carrot Cake Oatmeal
Gluten-Free Coffee Cake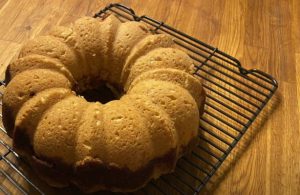 If you're after a decadent gluten-free breakfast, this coffee cake recipe fits the bill. This recipe uses a gluten-free flour blend, xanthan gum, milk, and sour cream. And despite the name, coffee cakes do not always contain coffee, but it's customarily paired with a cup of joe. We start by preparing the crumbly streusel topping before the cake batter. In less than an hour, you will enjoy a coffee cake that's leagues better than the store-bought version!
Recipe for Inspiration: Gluten Free Coffee Cake
Almond Granola Bars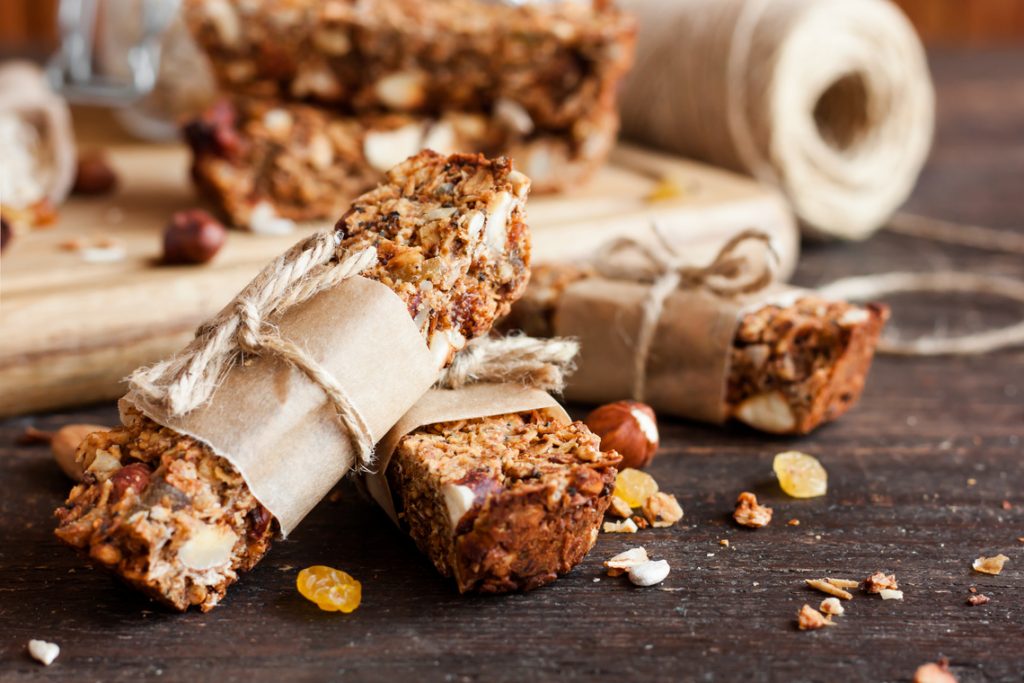 While you can easily buy granola bars from the store, homemade granola bars just hit differently. Good thing they're easy to make at home! You need just a few ingredients, such as oats, rice Krispie cereal, and oat flour. To amplify the taste of your granola bars, add some cinnamon, creamy almond butter, and roasted almonds. Honey serves as a sweetener, all while binding the ingredients together. Lastly, keep your freshly made granola bars in the fridge so they'll last longer. 
Recipe for Inspiration: Almond Granola Bars
Breakfast Cookies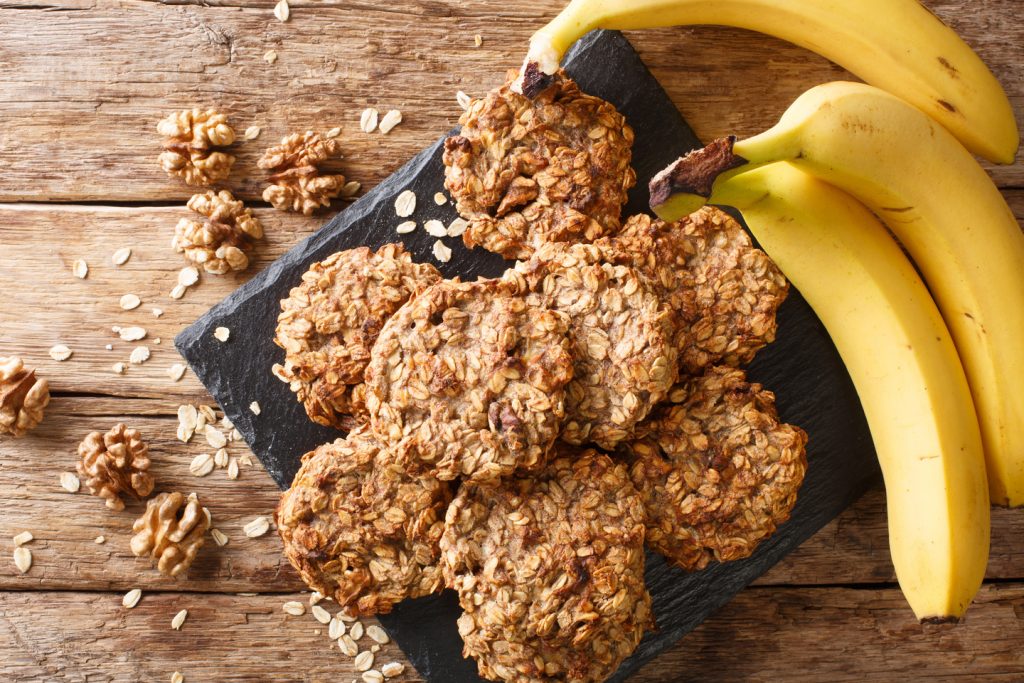 Begin the day with these healthy, chewy, and deliciously soft breakfast cookies. This breakfast cookie recipe, filled with mashed bananas and chocolate chips, is big on flavor. It also calls for other healthy ingredients, including oats, raisins, and walnuts. Applesauce and almond milk, on the other hand, amplify the sweet taste. Make a double batch of these breakfast cookies because they're guaranteed to be wiped off your table! 
Recipe for Inspiration: Banana Breakfast Cookies
Gluten-Free Waffles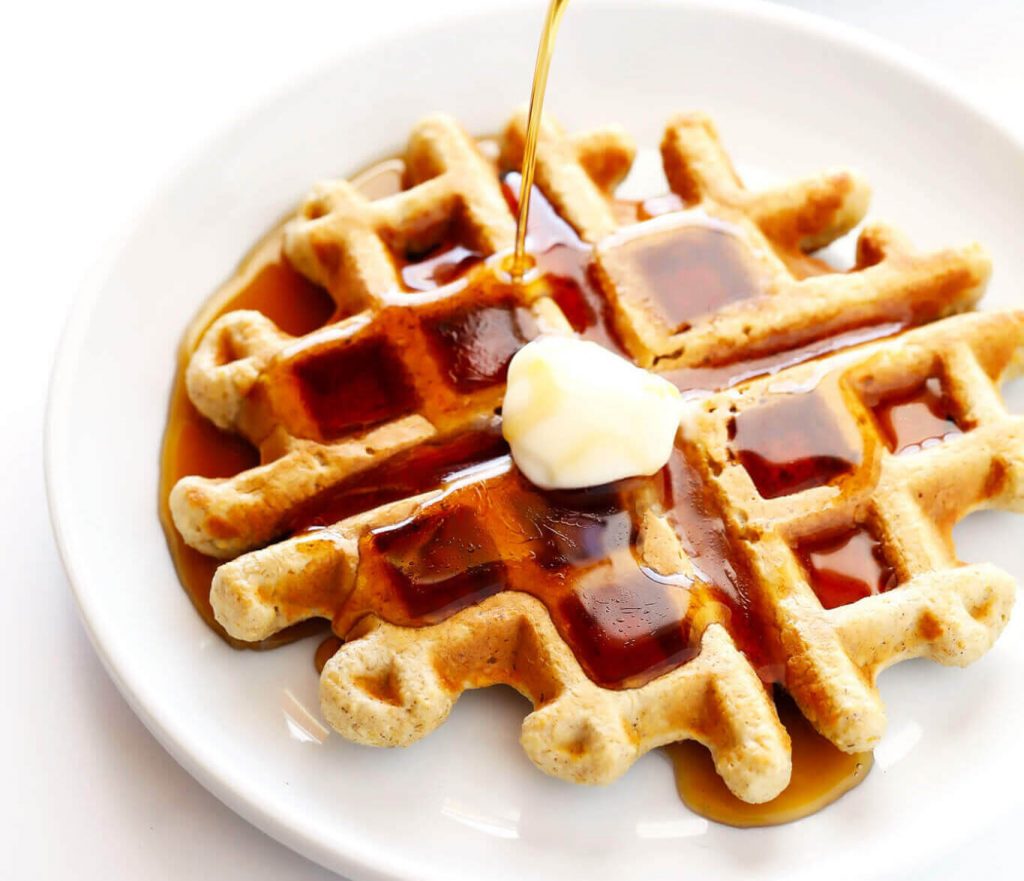 For anyone strictly following a gluten-free diet, no worries! You can still enjoy a decadent breakfast dessert, minus the gluten you're trying to avoid. Enter this nutritious waffles recipe. Here, we use gluten-free old fashioned oats as the base for these waffles. And instead of sugar, incorporate honey in the egg mixture to add sweetness. Make sure they're cooked through before lifting them out. Prepare up a big batch and store some in the fridge so you have something to pull out when you're pressed on time. 
Recipe for Inspiration: Gluten-Free Waffles
Blueberry Muffins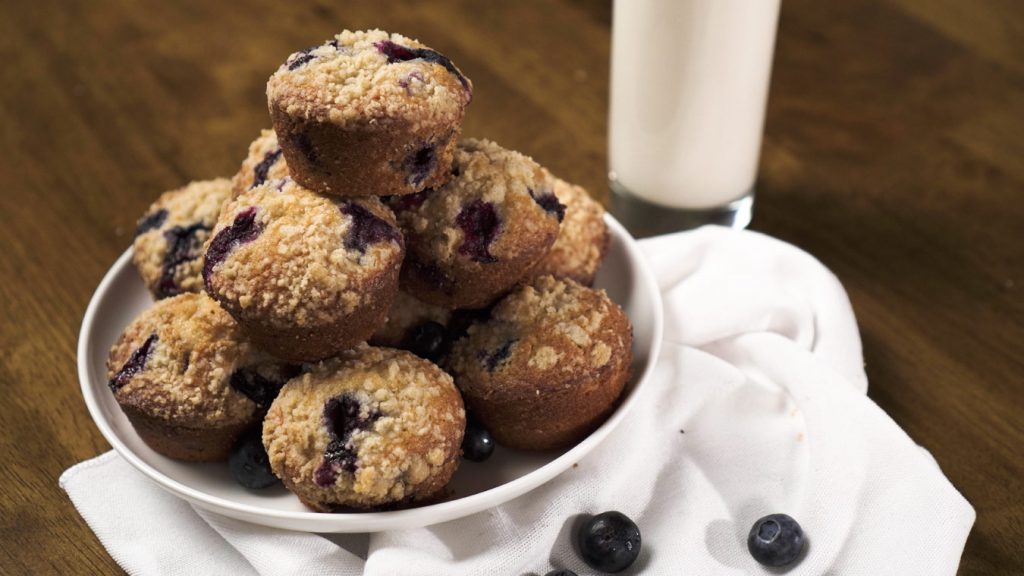 Blueberry muffins will be a delicious addition to your sweet breakfast recipes repertoire. You can use frozen blueberries, but fresh ones elicit an authentic fruity palate that tastes just like Panera's blueberry muffins. Buttermilk is the key to having light, fluffy muffins. You will also delight in the crumbly streusel topping, which has a bit of spice coming from the cinnamon. You can whip them up any time of the day as they only need less than an hour of prep time. 
Recipe for Inspiration: Copycat Panera Blueberry Muffins
Hot Cross Buns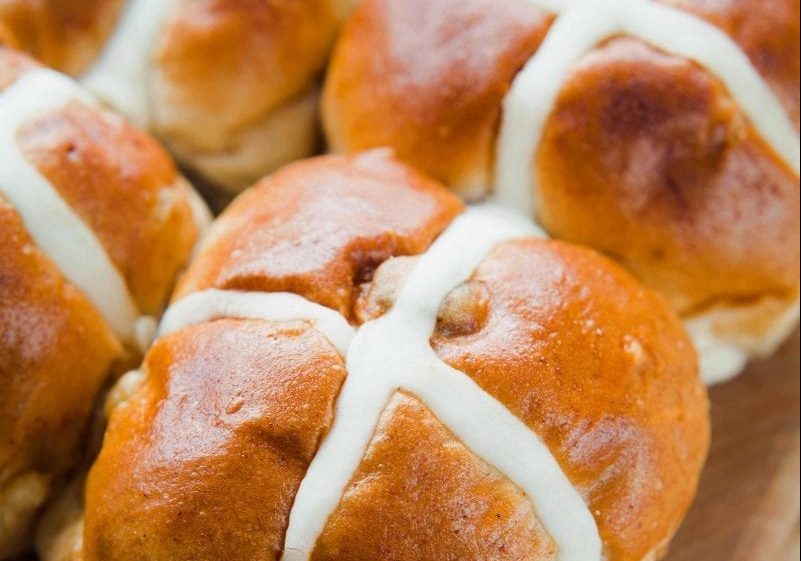 Classic hot cross buns are decadent breakfasts that are usually filled with spices and various fruits like currants, raisins, and candied citrus. If you're a busy parent or simply an adult who doesn't always have time on your hands, this recipe is for you! 
On this easy yet equally delicious spin, we're using dinner rolls which are relatively easier to put together and serve. All you need to do is cut those in half and fill them with orange zest and dried fruit that's blended together. The mixture creates a zingy and decadent filling enough to perk you up in the morning. Finish it with a glaze and a sprinkling of nuts for an even more enticing breakfast or dessert!
Recipe for Inspiration: No Bake Hot Cross Buns
French Toast Casserole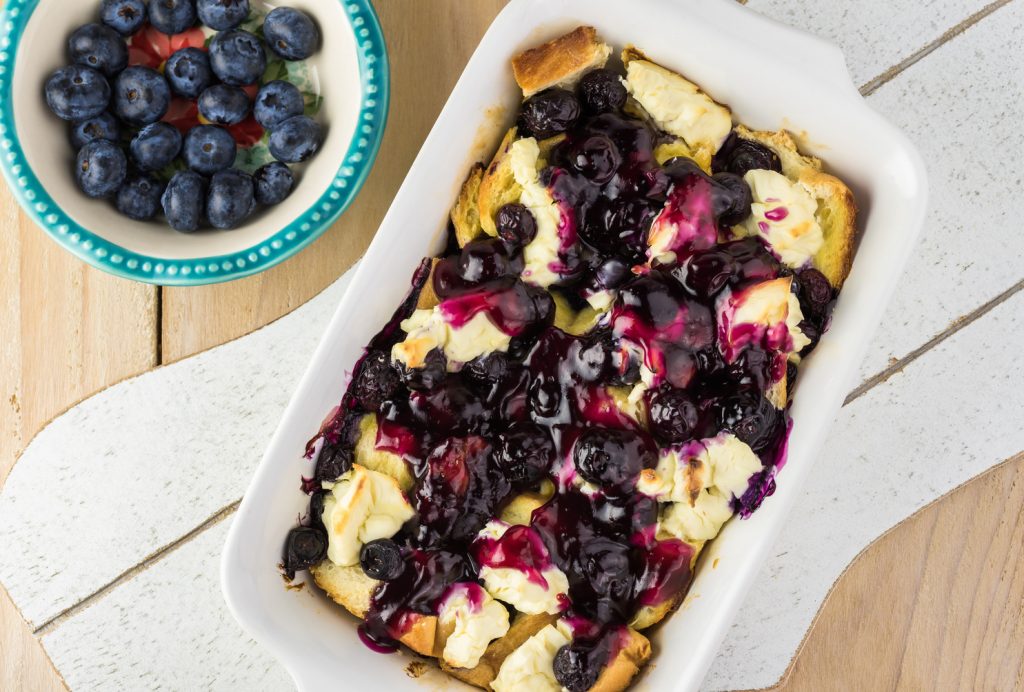 French toast casserole combines everything delicious: crispy bread topping, delectable custard, and blueberries. This recipe uses rustic bread, heavy cream, butter, and vanilla extract. Meanwhile, the lemon zest lends a citrusy flavor to this casserole. Eggs and whole milk are what make the custard deliciously thick and creamy. Soak the bread cubes in the egg mixture for at least 30 minutes. Although, the end product will taste more heavenly if you drench them longer in the mixture.
Recipe for Inspiration: Baked Blueberry French Toast Casserole
Bananas Foster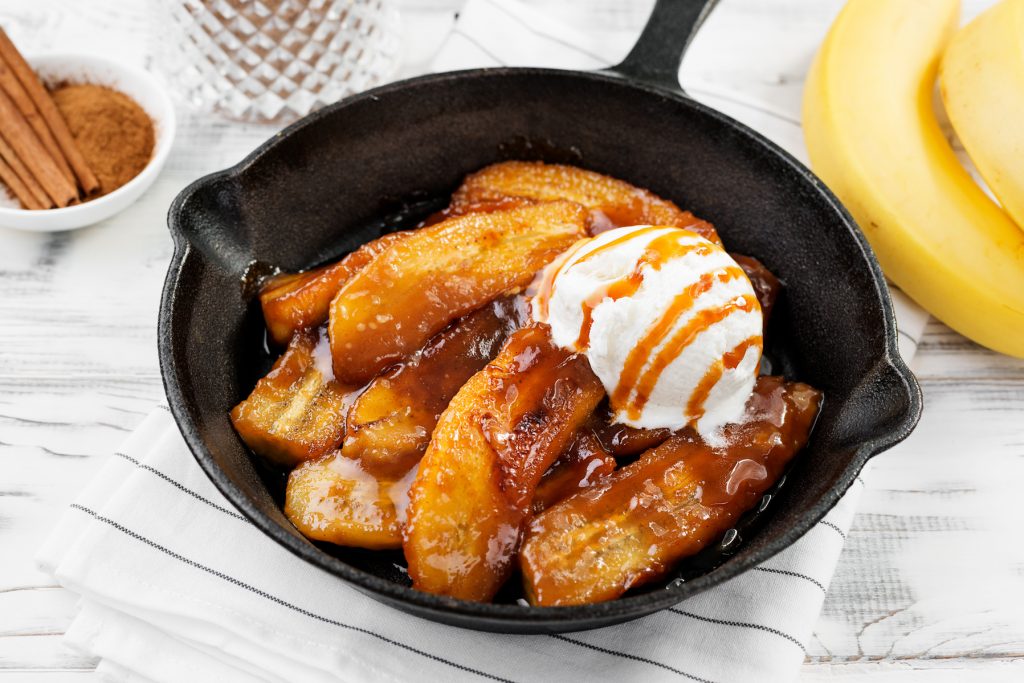 Looking for sweet recipes that will finally break the monotony at your breakfast table? Try your hand at this bananas foster recipe. This decadent and intoxicating dish is a popular New Orleans dessert that makes for a perfect breakfast meal. 
Bananas foster is made of sliced bananas sautéd with butter and cinnamon. However, that's not the only thing that makes this dessert quite interesting. It also utilizes a culinary technique called flambé, wherein you ignite the rum and liqueur after adding them to the sautéd bananas. This show-stopping dish is traditionally served with ice cream on the side for a more pleasing eating experience.
Recipe for Inspiration: Bananas Foster
Mashed Sweet Potatoes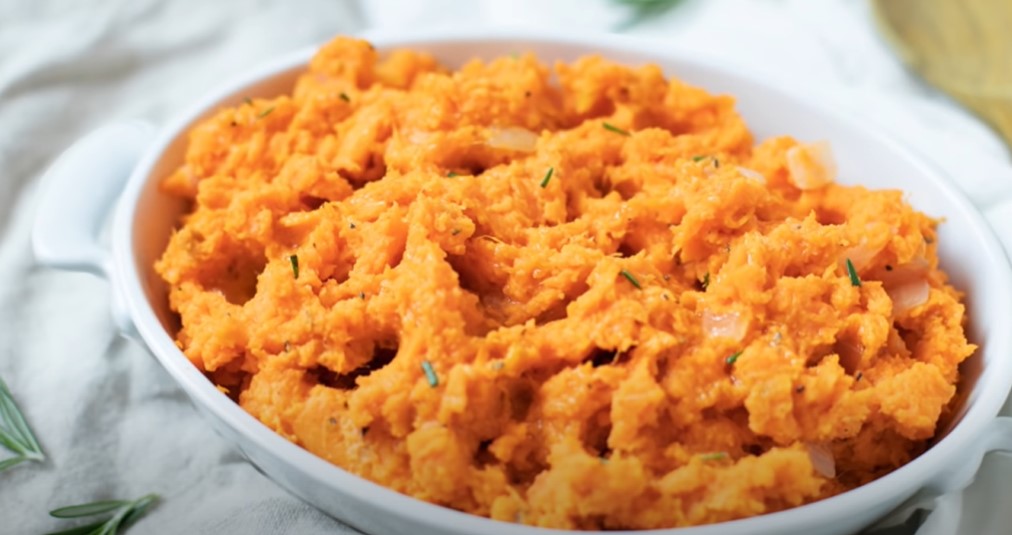 Is there always a reserved spot for mashed sweet potatoes at your family dinner table? Incorporate maple syrup and thyme into your mashed potatoes to up the ante. Whether it's for breakfast or supper, this version will captivate everyone's palate. 
Most recipes will ask you to boil the sweet potatoes. But we prefer baking them in the oven as it yields fluffier mashed potatoes. Be sure to prick the spuds, though, so they don't burst while baking. After an hour or so, these luscious mashed potatoes are ready to serve.
Recipe for Inspiration: Mashed Sweet Potatoes with Maple & Thyme
Chocolate Chip Pancakes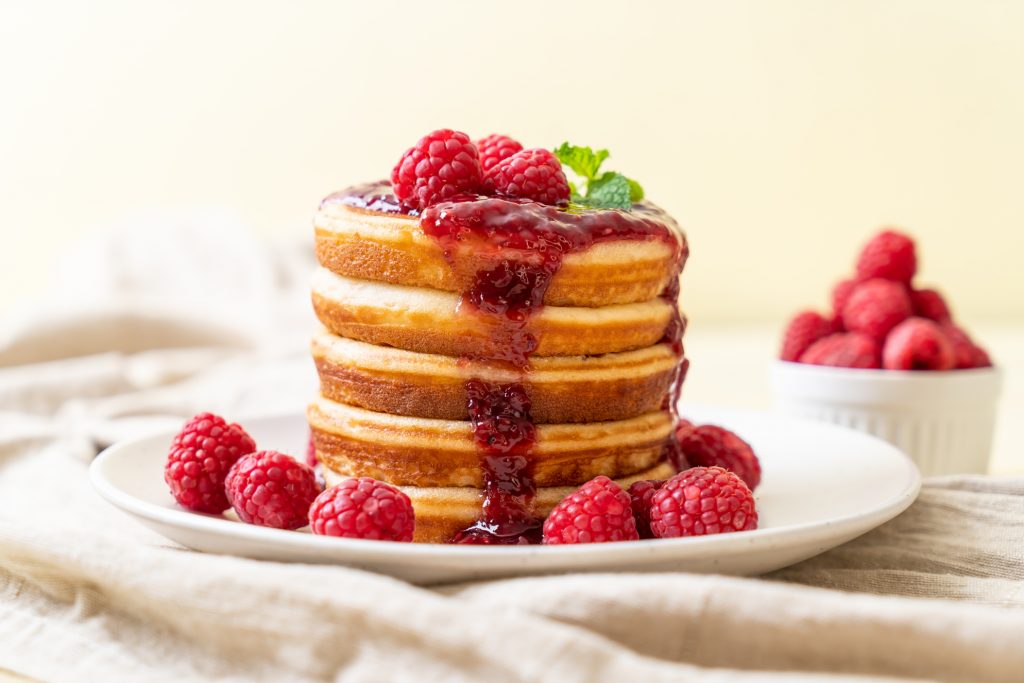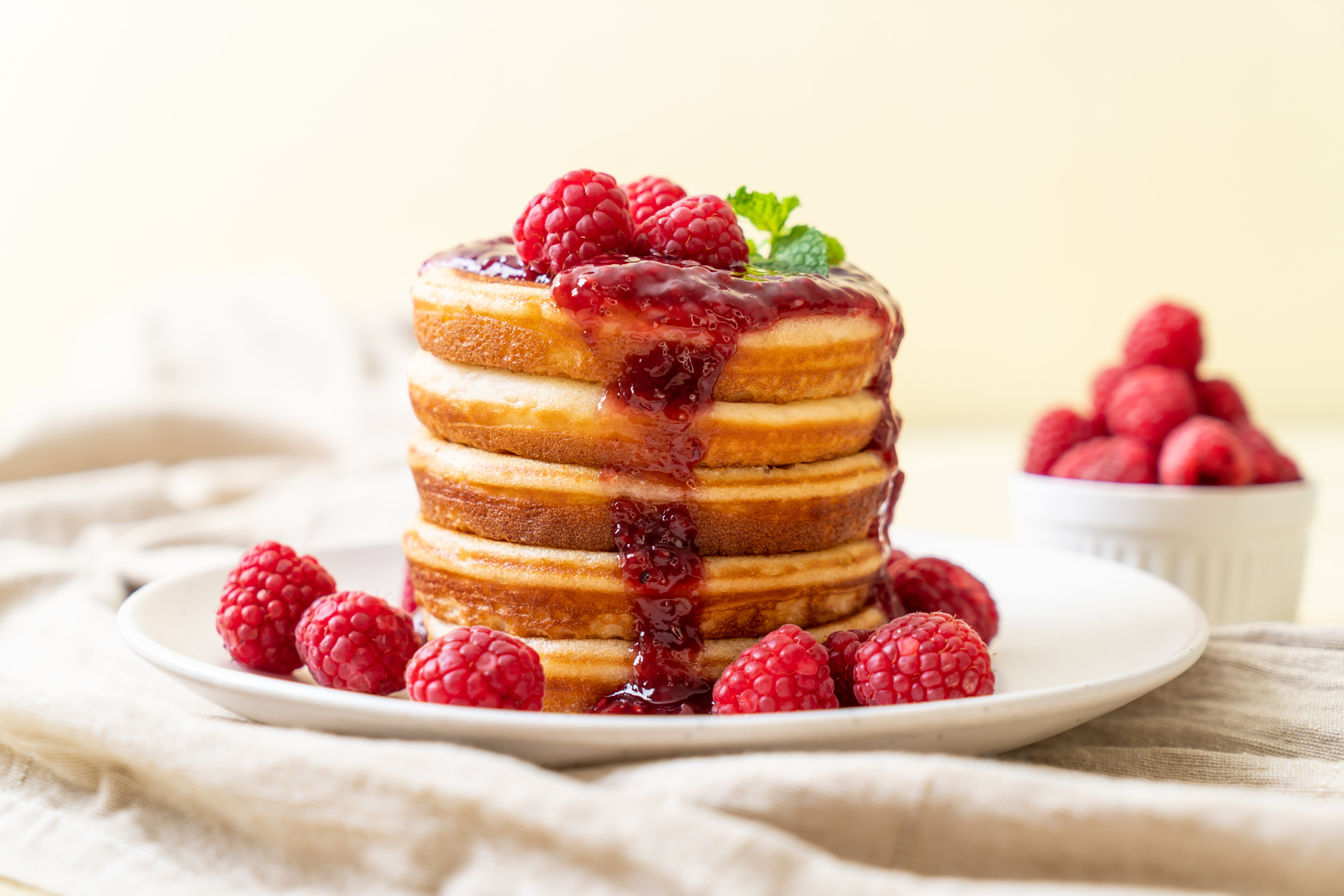 How about some chocolate-flavored pancakes in the morning? These chocolate chip pancakes are very easy to prepare! Here, chocolate chips are cooked into the batter itself, adding a depth of flavor to the pancakes. To make the raspberry syrup, combine and cook the raspberries, sugar, water, lemon juice, and cornstarch until thick enough. Slather your pancakes with the syrup when ready to eat.
Recipe for Inspiration: Chocolate Chip Pancakes with Raspberry Sauce
Crumb Cake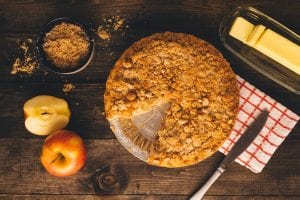 Eating crumb cakes in the morning is more than fine, especially when they are loaded with apple slices and have an extra crumb topping. And what you should know is that making a homemade cinnamon apple crumb cake is, well, a piece of cake. First and foremost, assemble the crumb topping, which consists of brown sugar, all-purpose flour, butter, and cinnamon. Meanwhile, add some cinnamon and chopped apples when preparing the cake itself. Once baked, let the cake cool first before slicing it off. 
Recipe for Inspiration: Cinnamon Apple Crumb Cake
Bisquick Cinnamon Rolls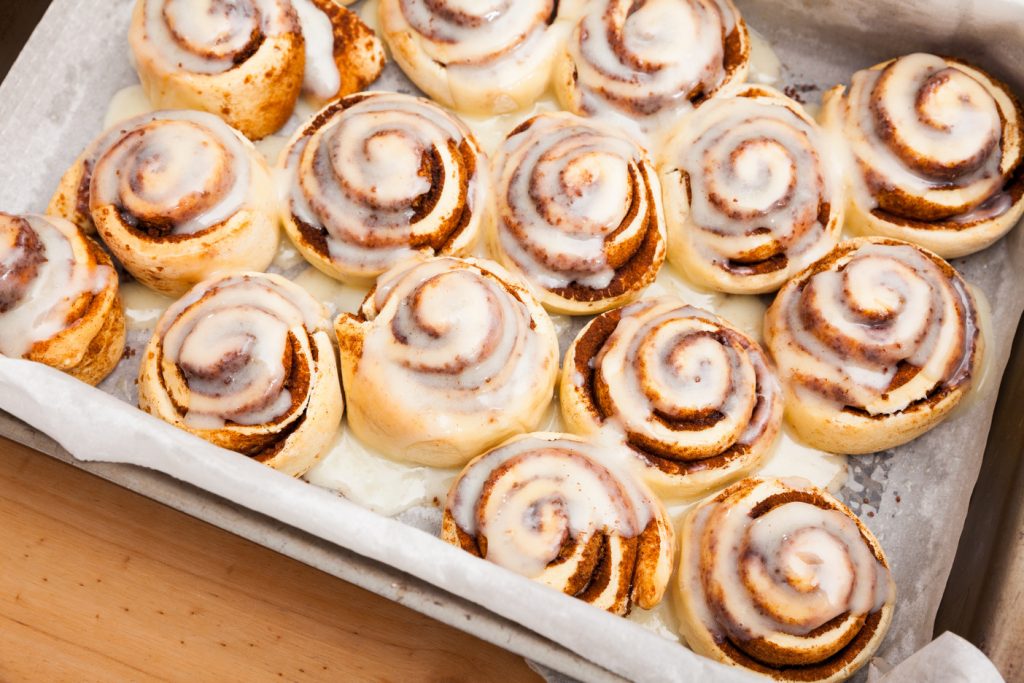 Wondering what to make for breakfast that everyone will love? You probably have heard it many times before: make cinnamon rolls! Unlike the regular cinnamon rolls recipe though, these sweet rolls are made with no yeast so expect a flaky texture. Nonetheless, these sweet treats are among the most delicious cinnamon rolls variations.
Recipe for Inspiration: Bisquick Cinnamon Rolls