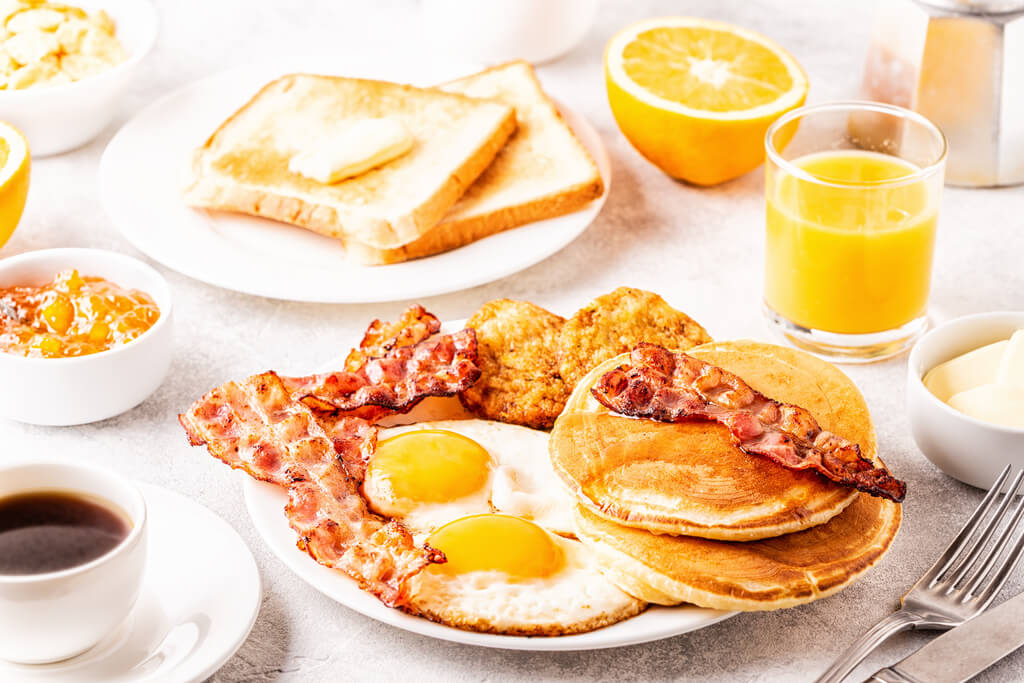 21 Best American Breakfast Foods to Start Your Day Right
It's no secret that a good breakfast is the most important meal of the day. Not only does it replenish your energy after a good sleep, but it also provides the necessary nutrients for good health. For starters, nothing could top a continental morning meal. Or perhaps, a stack of pancakes with a healthy amount of maple syrup and bacon and eggs on the side, along with a glass of freshly brewed coffee or some orange juice. We mean, who wouldn't look forward to a full American breakfast after waking up?
Whether you're looking for breakfast recipes to satisfy your cravings, these staple American breakfast favorites are good at any time of the day. So let us skip the dilly dally and see what you can whip up for tomorrow!
---
21 Best American Breakfast Meals for Great Mornings
Listed here are the typical yet famous American breakfast foods that everyone likes. By everyone, we mean even those who reside outside the United States. So what does a typical American breakfast look like? From pancakes, waffles, bacon, and eggs, to the all-time favorite French toast and eggs benedict, here are 21 breakfast ideas that will help you start your day right!
Pancake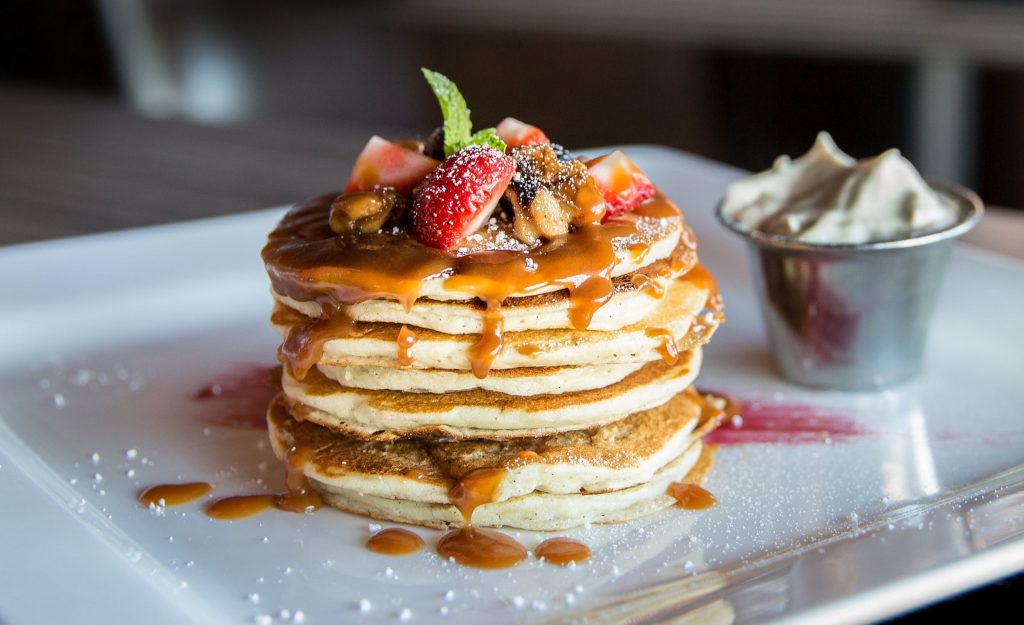 When it comes to American pancakes, either you go big or you go home. Have you seen what an IHOP pancake looks like? Huge is an understatement. They are ginormous!
By now you could say that Americans love their pancakes. But why? Pancakes, though sometimes described as a sweet dessert, can be eaten with savory toppings and all kinds of side dishes. Think bacon, eggs, sausages, potato latkes, and even fried chicken! So it can easily be your breakfast this morning and lunch the next. Still, nothing beats the simple yet classic topping of yummy melted butter.
Recipe for Inspiration: Blueberry Pancakes
Bacon and Eggs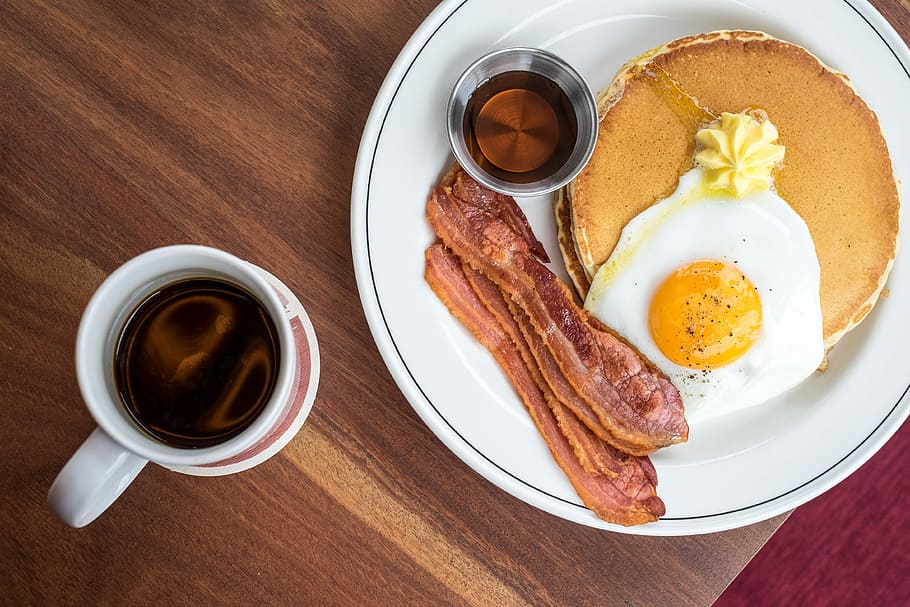 When it comes to American breakfast, bacon and eggs take the cake fair and square! Why, they're almost included in every breakfast staple. Evident by the other food we have on this list, there's a number of ways you can eat or serve bacon and eggs. Mix in breakfast burritos, sandwiches, even on the side with pancakes and waffles. But you can eat it on its own too. Or better yet, with hash browns!
Recipe for Inspiration: Breakfast Pull-Apart Bacon and Egg Bread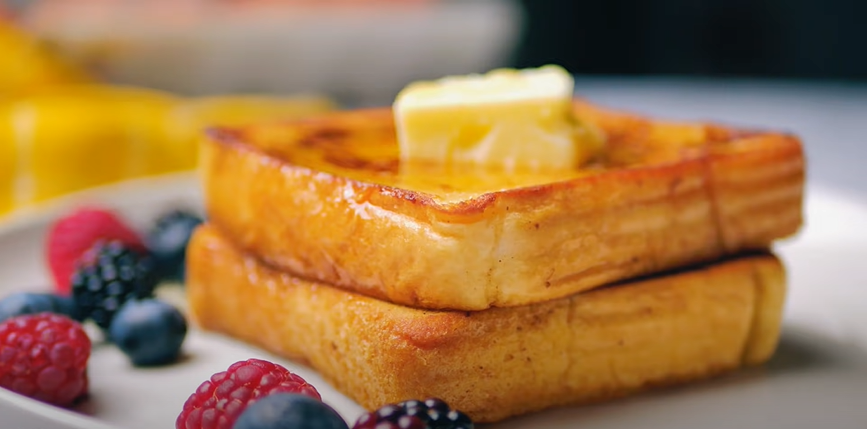 Here's another American favorite not only because it's tasty but also because it's incredibly easy to make. It might be called French toast, but this breakfast staple is adopted and feels homegrown in the United States as well.
Bread as hard as a rock? There's no better recipe than French toast to use all that stale bread. Plus you only need a couple of ingredients for the egg mixture: butter, cinnamon powder, eggs, milk, vanilla, and all-purpose flour. Dip bread in the mixture, toast on the skillet, and repeat. Easy peasy! For a more scrumptious breakfast, top it with more butter, jam, or powdered sugar.
Recipe for Inspiration: Copycat IHOP French Toast
Scrambled Eggs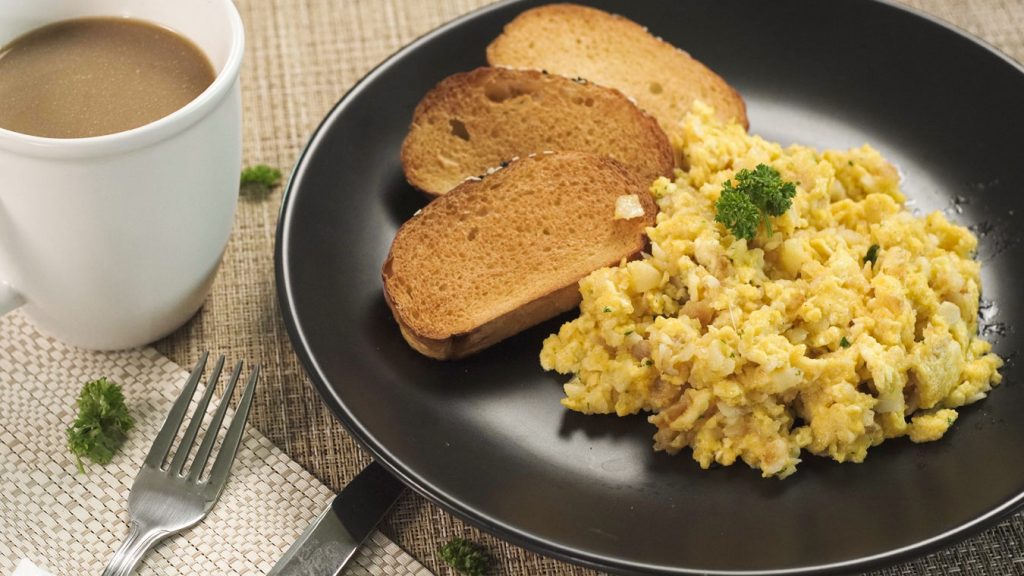 Scrambled eggs are one of the most common breakfasts, not only in America but around the world as well. The American take would be to partner it alongside pancakes, bacon, and even sausage. But breakfast sandwiches are not too far on the list of recipes you can add scrambled eggs into. You can also play and get creative. Add milk and cheese to elevate the flavor a little bit like this recipe for easy scrambled eggs with cheese!
Recipe for Inspiration: Easy Scrambled Eggs with Cheese
Cinnamon Rolls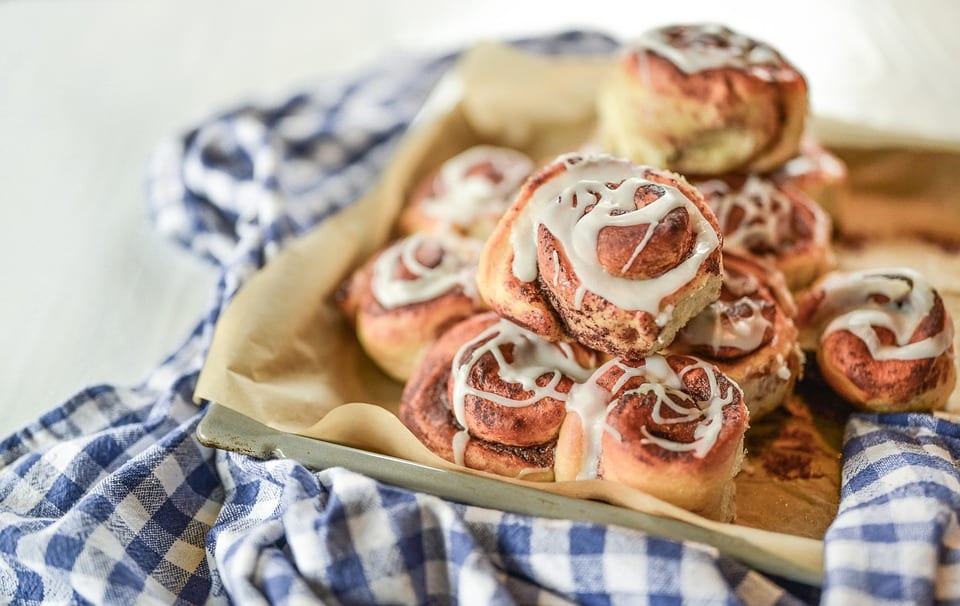 Anyone who loves baked goodies and sweet foods will love cinnamon rolls! And honestly, who can say no to cinnamon rolls in the morning especially partnered with a cup of coffee? Not us.
Now this recipe, in particular, is a crowd favorite because it lets you raise your dough overnight. Pop it in the oven the next day for the freshest baked treats with fluffy dough and cinnamon sugar. You can eat it as is. As for us, we like it topped with a simple glaze.
Recipe for Inspiration: Overnight Cinnamon Rolls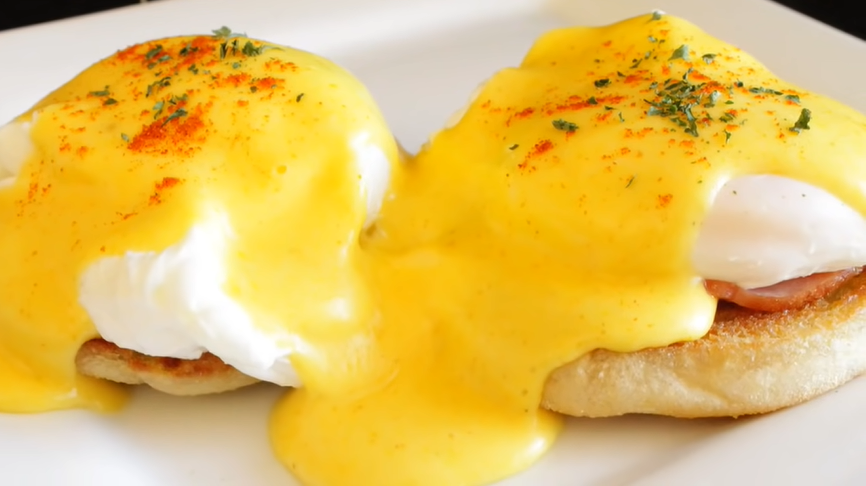 Eggs benedict can easily be your breakfast or brunch. But what is it exactly? Well to start, it's a breakfast food that has everything you need to jumpstart your day. It has poached eggs, toasted English muffins, and bacon and tomatoes cooked in olive oil. Stack the ingredients on an English muffin and then drizzle with scrumptious hollandaise sauce!
Recipe for Inspiration: Homemade Eggs Benedict
English Muffin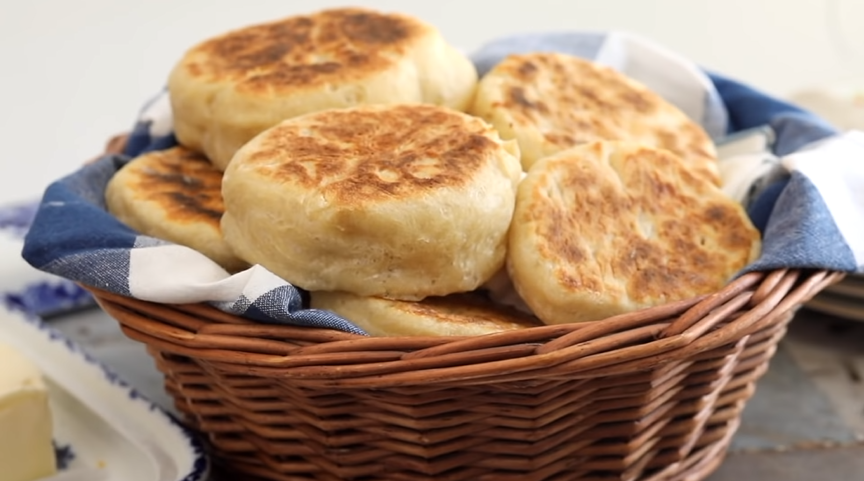 English muffin toasts are some of the quickest breakfasts you can put together. And the best part is the many options for toppings and fillings. In fact, you can put in anything you like. Toasted English muffin with butter? Or perhaps with jam? You can even make mini pizzas using it! With that, know that this versatile breakfast staple tastes better freshly cooked and homemade.
Recipe for Inspiration: Traditional English Muffin
Avocado Toast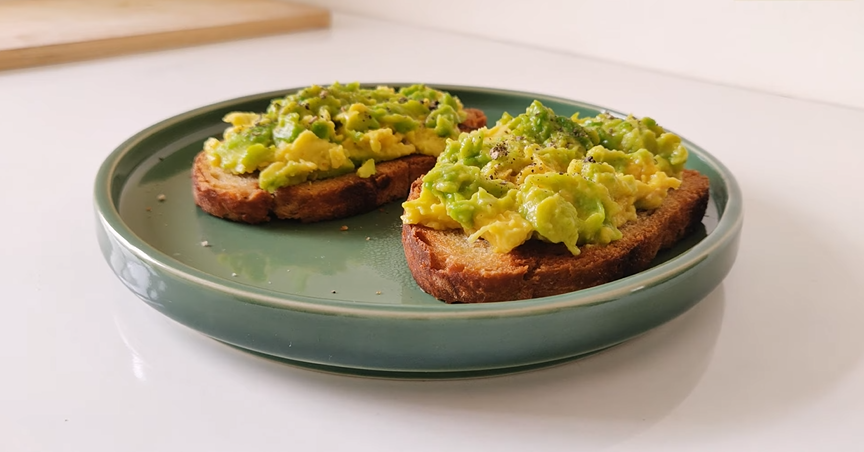 Avocado toast might not be everyone's favorite, but as one of the healthiest breakfast meals around, it certainly has an audience. It has a healthy amount of carbs and fat from bread and avocado. And of course, it's an easy meal to whip up when you're in a hurry going out the front door. But how fast can you make it? This easy-to-follow recipe whips up in just five minutes!
Recipe for Inspiration: Avocado Toast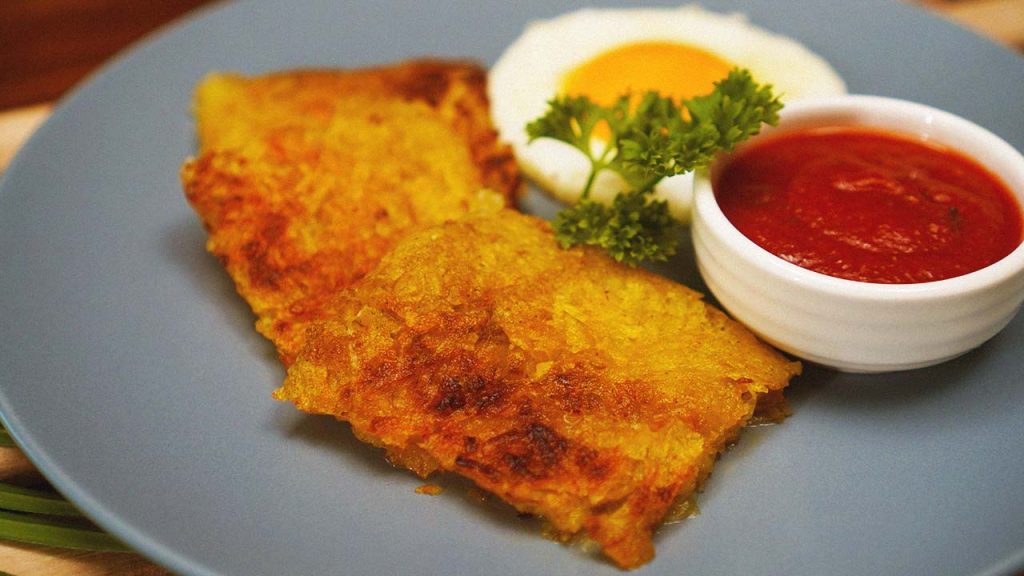 Hash browns, or fried shredded potatoes, are not necessarily American breakfast staples on their own. But they are quite a banger when accompanied with bacon and eggs or even pancakes. Introducing breakfast hash browns, which are a hit among children and adults alike.
Now, what makes it so good? The secret lies in the meaty and salty flavor of the hash browns themselves. That's the secret to this versatile and delicious crowd-pleaser!
Recipe for Inspiration: Copycat IHOP Hash Browns
Belgian Waffles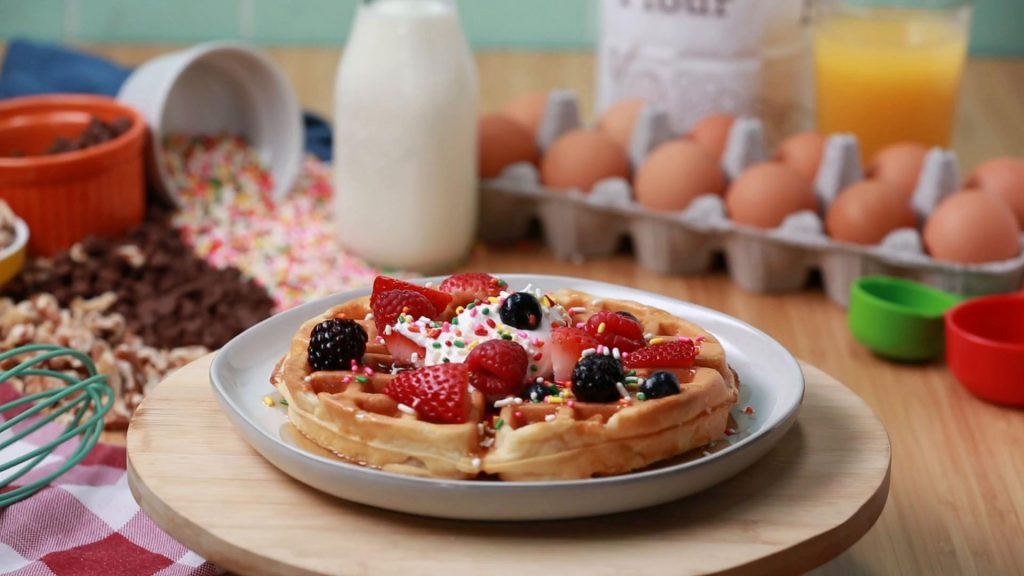 Kids absolutely love Belgian waffles because they're such sweet treats. As do we! We love that we can layer different toppings to this all-time favorite. You can start with the basics like whipped cream and chocolate syrup. You can even throw in some chocolate chips, strawberries, or bananas on top of the signature dents called deep pockets. If you're leaning away from sweets, you can always opt for ham and cheese instead.
Recipe for Inspiration: Denny's Inspired Delicious Belgian Waffle
Breakfast Burritos
Looking for a dish that makes a filling meal in the morning? Then take breakfast burritos as a perfect example! Like many American breakfast foods, burritos also feature the staples such as bacon, ham, sausages, scrambled eggs, and more. You can even sneak a slice of cheese in. The choices are just endless and your creativity is your only limit.
But let us give you a head start by trying the recipe we have here. It has sausages, scrambled eggs, and tomato salsa wrapped in an 8-inch tortilla wrap. You can make this filling breakfast in under an hour too!
Recipe for Inspiration: Breakfast Burritos
Peanut Butter Cookies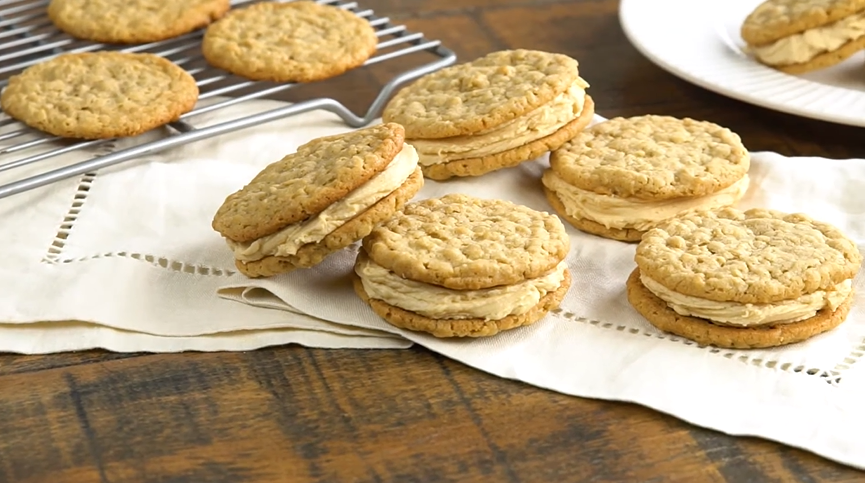 More often than not, Americans prefer sweet breakfasts over savory food options. True enough, you'll spot a handful of sweet dishes on this line-up like Belgian waffles and pancakes.  That said, these peanut butter cookie sandwiches are testimony to that. These treats paired with coffee is another common breakfast in America. Mixed with oatmeal, they make a hearty breakfast as well. Plus, they're easy to carry around when you're lagging behind time.
Recipe for Inspiration: Peanut Butter Cookie Sandwiches (Do-si-dos Copycat)
Breakfast Sandwich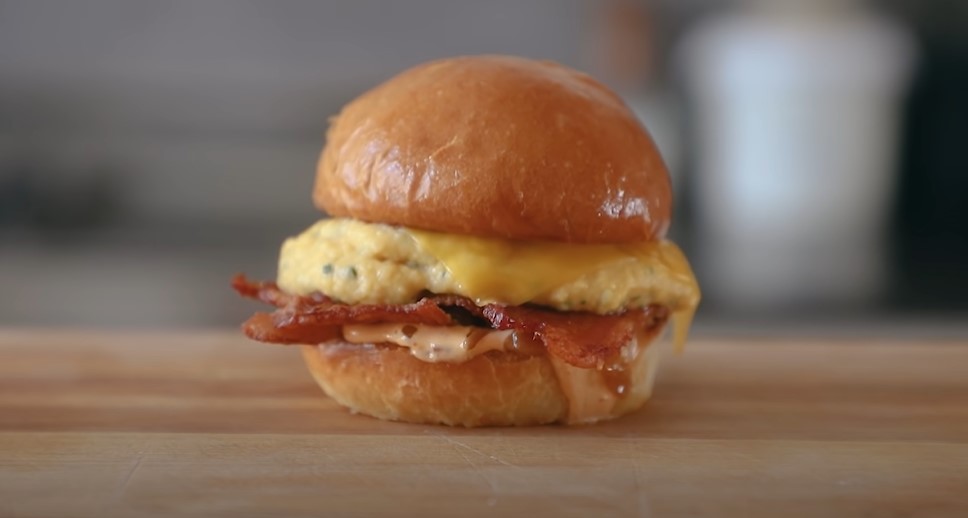 By now we have mentioned breakfast sandwiches a few times. These types of sandwiches are usually available in fast-food restaurants, ready to be picked up before going to work or at school, which probably explains their popularity. And the most basic breakfast sandwich should have eggs, cheese, bacon, or ham sandwiched in two bagel slices. If you're looking for something more healthy, don't be afraid to throw in a couple more vegetables like tomatoes or leafy greens to name a few.
Recipe for Inspiration: McDonald's-Inspired Breakfast Sandwich
Breakfast Sausage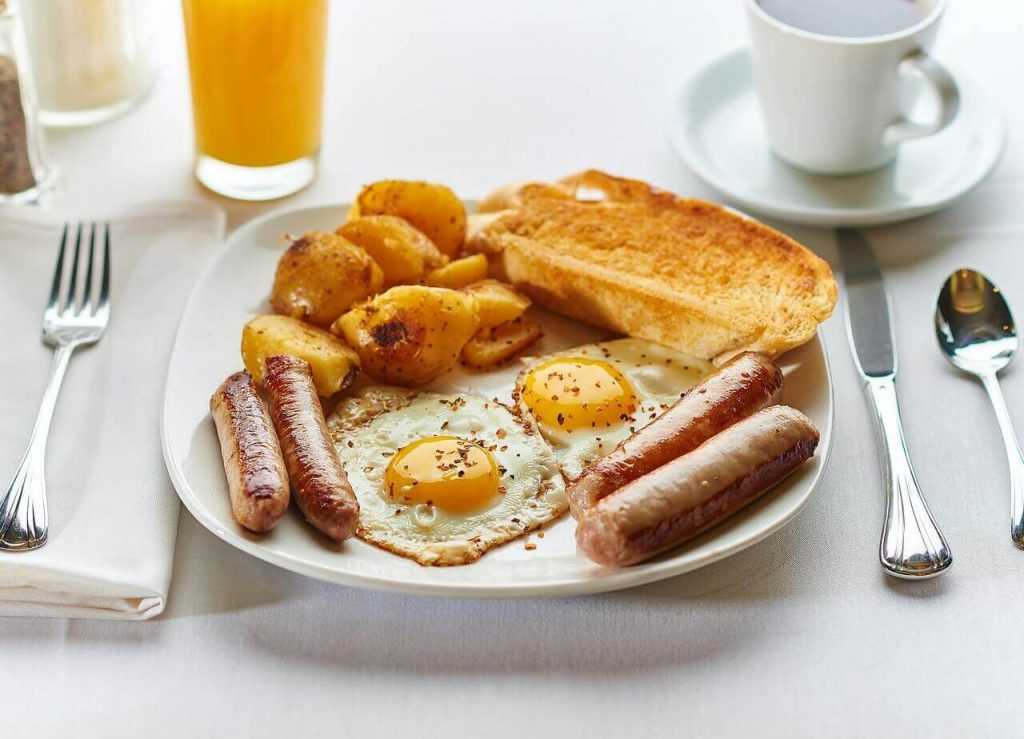 Paired with fried eggs, bacon, and even pancakes, the breakfast sausage is one of the classic American breakfast foods that makes a filling meal. Similar to bacon, sausages are packed with a smoky flavor that complements well with the other classic breakfast foods. But beyond the usual pairings, breakfast sausages can also don new suits. After all, we can always do with more breakfast options.
So aside from adding it to your breakfast casserole or pairing it with pancakes, you can also wrap it in crescent rolls. They only sound daunting and extra difficult but these take less than 30 minutes to make! Plus your kids will love the variety too.
Recipe for Inspiration: Breakfast Sausage Crescent Rolls
Bagel with Cream Cheese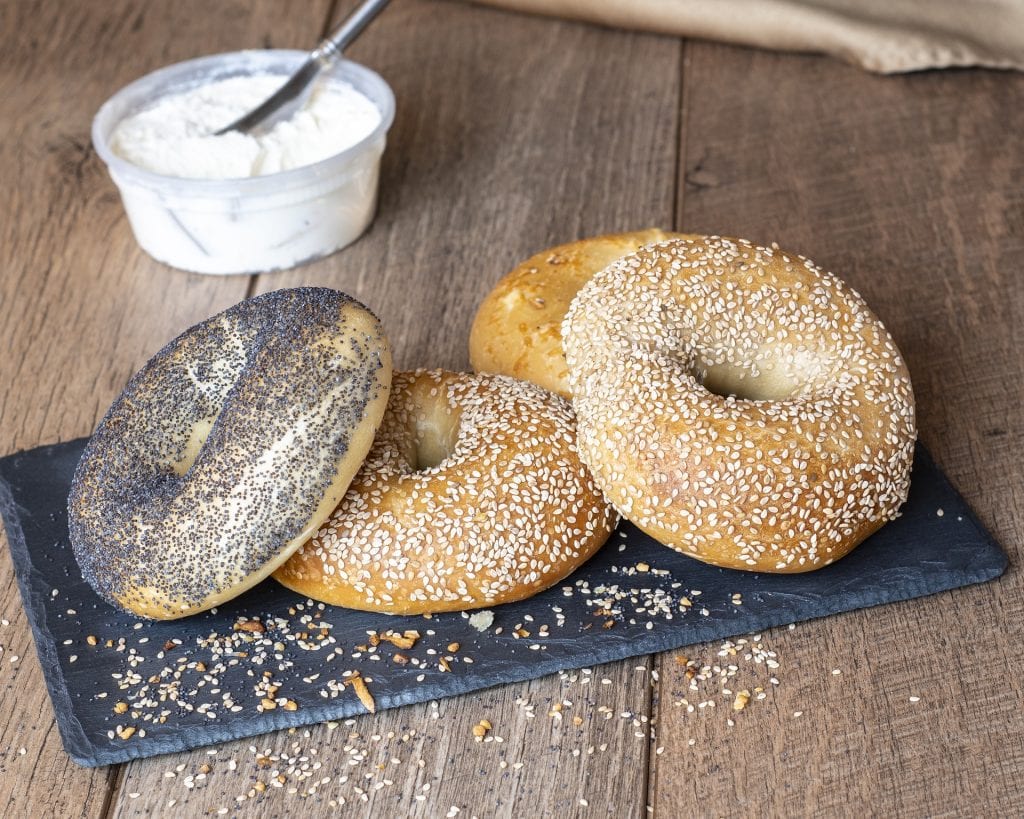 Bagels are one of the hassle-free options for breakfast meals on the go. You can do whatever you like with them — toast them with butter, fill them with jam, stack on top with eggs and bacon, or make the ultimate breakfast sandwich! If that doesn't work out for you, how about a bagel with cream cheese? This dish is a classic combination you'll be craving every once in a while, and one that'll never tire you out. And if you get tired of cream cheese, you can simply switch things up a bit with this bagel dip recipe.
Recipe for Inspiration: Panera Bagels (Copycat) 
Biscuits and Gravy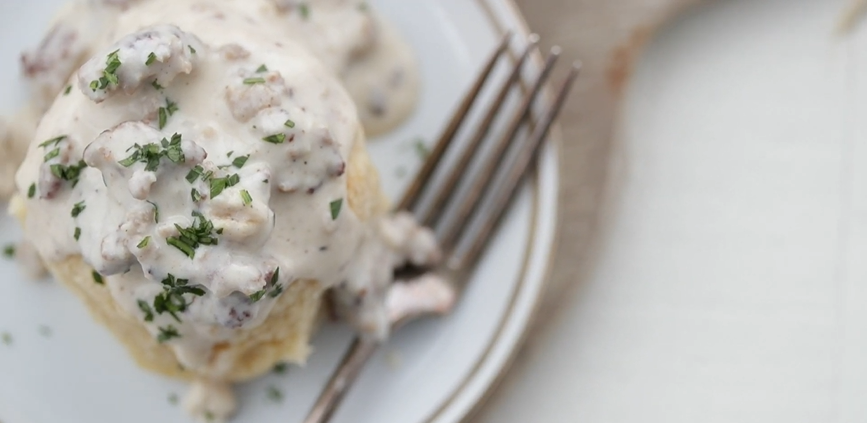 Who would dare skip biscuits and gravy on this list of American breakfast foods? Although not as popular and common for the rest of the world, this breakfast food is popular throughout the United States. As the name suggests, the main stars of this recipe are delicious biscuits and gravy. But don't be fooled. It looks more like a scone than a typical biscuit. And you guessed it right: it's also a hearty, filling meal for breakfast.
Recipe for Inspiration: Biscuits and Gravy
Oatmeal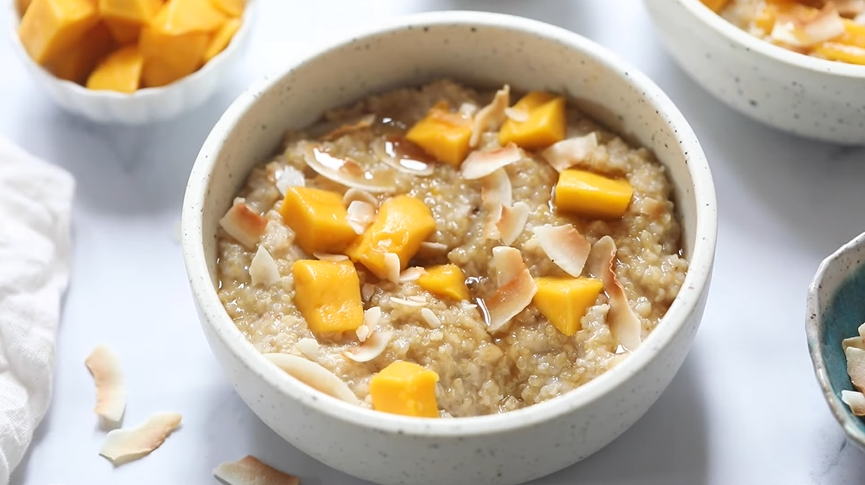 Now, if you're looking all over for a breakfast meal that's quick, easy, and filling, then place your bets on oatmeal. This popular breakfast choice has healthy fiber content that's filling, especially when eaten as a porridge.
Oatmeals can be eaten on their own, but you can also put any toppings you like. Think fresh fruits like strawberries, bananas, coconut, currants, and more. Aside from fruits, you can also sprinkle nuts and chocolate chips! And then top it all off with maple syrup, fruit syrup, or a sprinkling of cinnamon or pumpkin pie spice. Now that's what we call yummy.
Recipe for Inspiration: Steel Cut Oatmeal with Maple Syrup, Currants and Coconut
Fruit Smoothie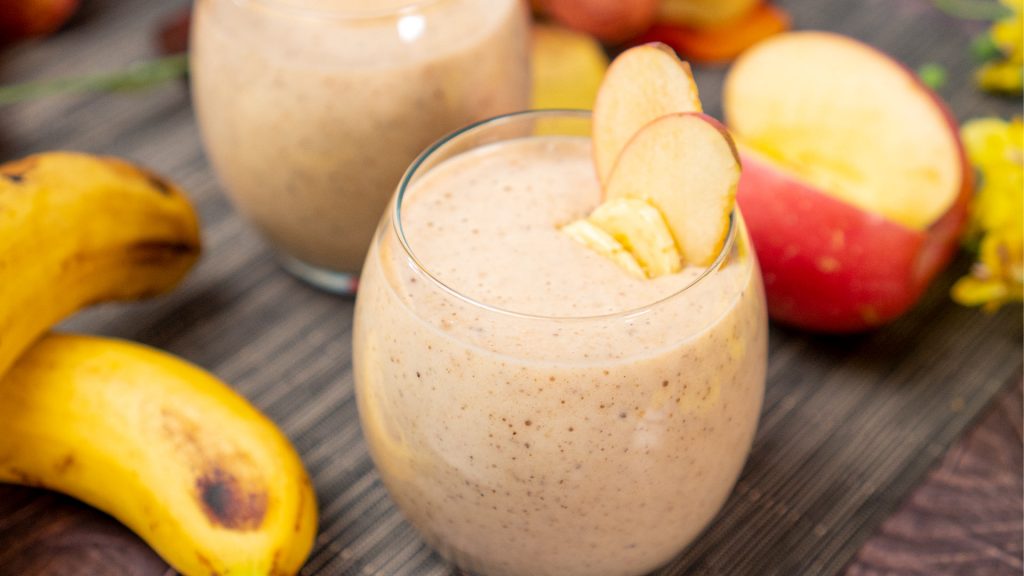 There's no reason to skip breakfast if you're feeling a little more weight-conscious. You can always start the day with a healthy breakfast with a glass or two of fresh fruit smoothies. They're also quick and easy to make. You just need five minutes to be exact!
Some people like mixing berries with bananas. Others throw in protein powder as well. But let's start with the basics and with the most famous one — the banana smoothie. For this particular recipe, you're blending bananas with apples, peanut butter, and the milk of your choice.
Recipe for Inspiration: Apple Banana Smoothie
Breakfast Parfait
Breakfast parfaits are a good way to get your healthy serving of granola without it being bland and boring. If you're thinking you don't have time to make this in the morning, then you're surely mistaken. It will take only five minutes to make a simple parfait. But if you want your mornings to be like get up and go, don't worry. You can prepare your parfaits the night before and store them in cute mason jars. So, all you have to do is grab them in the fridge and go.
Recipe for Inspiration: Yogurt Parfait
Croissants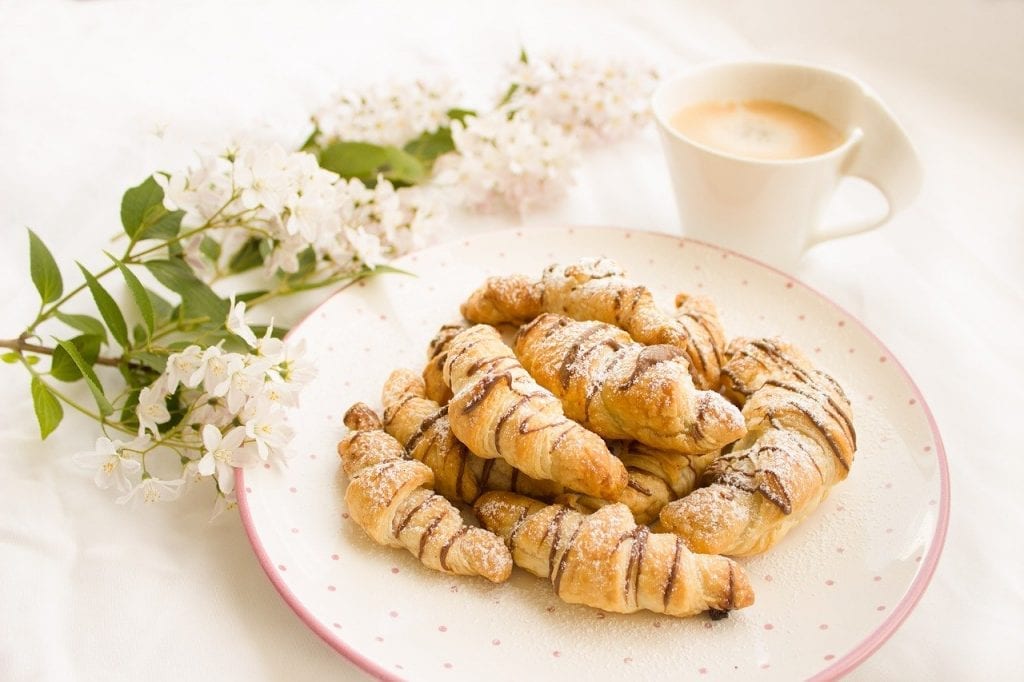 This buttery, flaky pastry is more popularly known as a French treat. But it has increased demand in the United States as a breakfast staple or as a snack as well.
However, since it's incredibly light and airy, eating this on its own for breakfast might not suffice for some. So what others like to do is fill it with eggs, bacon, ham, and cheese to make a great breakfast croissant. Others also like putting some berries and cream, then drizzled with a little chocolate syrup. And if you're American, chances are you'll love filling them with irresistable Nutella! Unsurprisingly, it makes a great combination that both kids and adults alike will love.
Recipe for Inspiration: 3-Ingredient Nutella Croissants
French Toast Casserole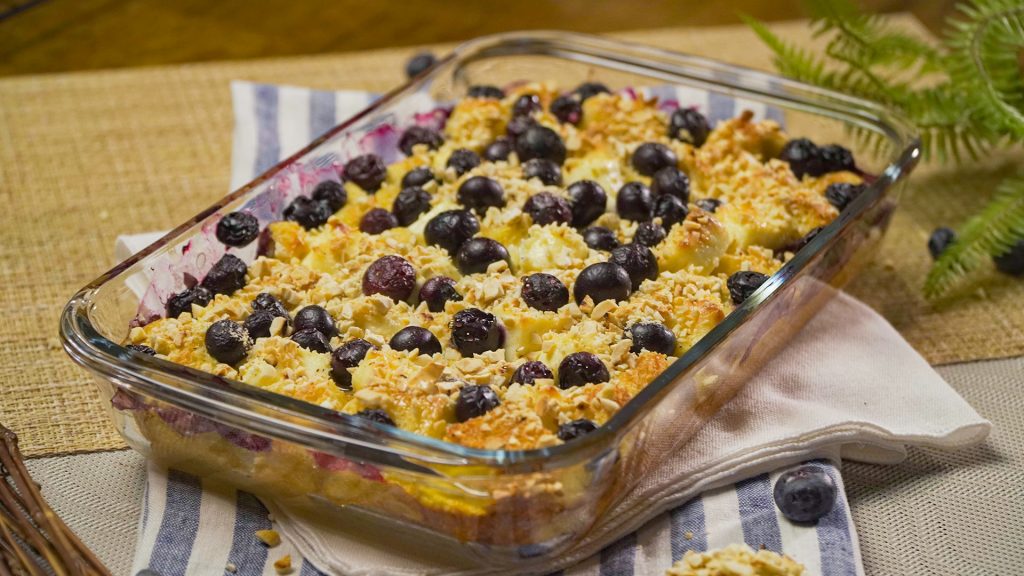 French toasts are good. But if there are just too many mouths to feed, you'll be late for work before you know it. Why, you can only toast one or two slices in a cast-iron skillet, after all. So what can we do? Skip the hassle of pan-frying each slice of French toast of course! Instead, throw everything in a dish and make a French toast casserole!
First, you have to combine batter and sugar at the bottom of the dish. Then, mix the rest of the ingredients together and pour them into the baking dish. Finally, top with more fruits, nuts, and maple syrup as you desire.
Recipe for Inspiration: French Toast Casserole