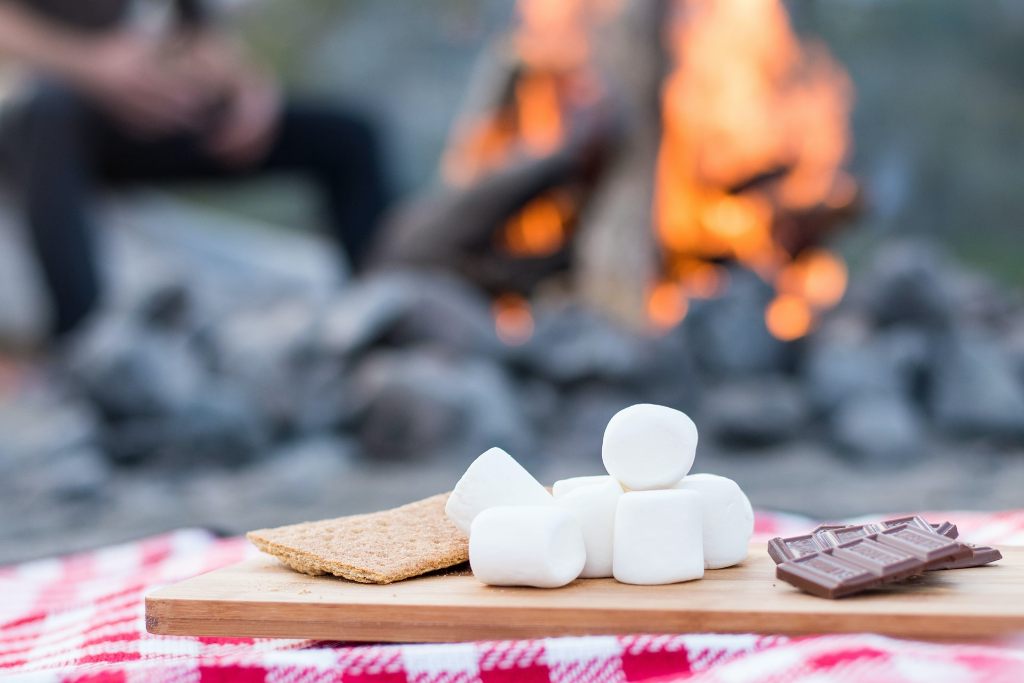 27 Best Camping Snacks to Enjoy in the Great Outdoors
Turn your next camping trip into the most memorable one yet by serving nothing but the best kinds of food. From putting together camping breakfast ideas to tasty camping snacks, all of these are definitely doable! In this article, we got you covered for the latter.
Discover all the easy recipes for camping snacks here – from healthy granola bars to dishes like the ubiquitous s'mores that you can make at the camp!
---
Healthy Snacks For Camping
Recharge your energy with guilt-free snacks, even while you're in the great outdoors. Start by adding these items to your healthy camping food list.
Granola Bars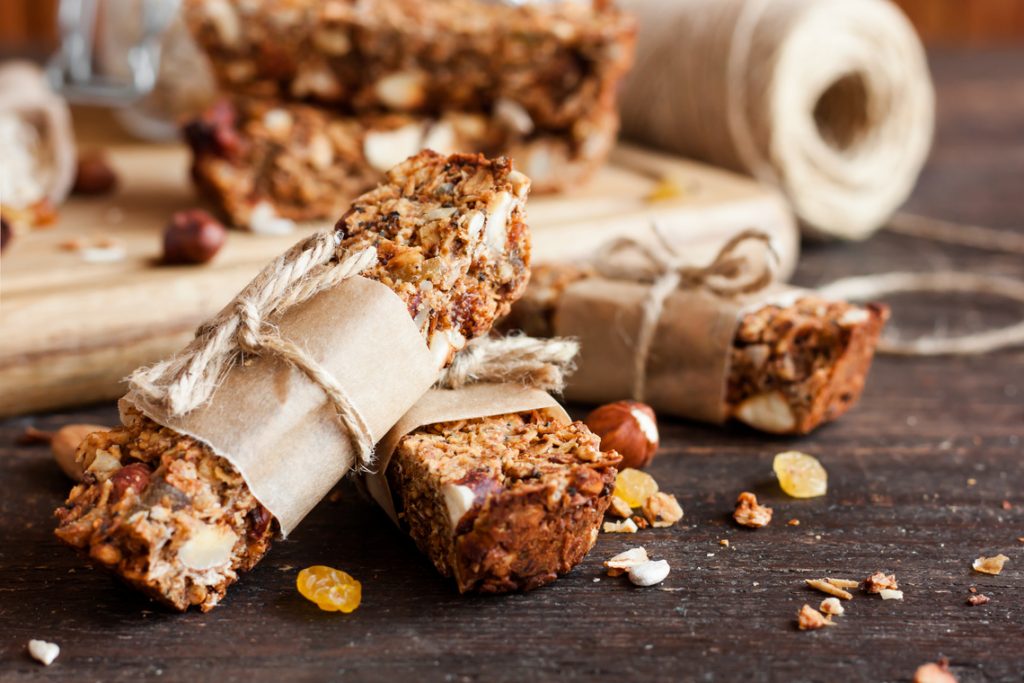 A list of camping snacks won't be complete without some chewy granola bars. This easy no-cook recipe brings together the nutty goodness of freshly-chopped almonds and almond butter with classic granola snack ingredients. Coupled with oats and rice Krispies, you'll have a healthy and filling snack that's great for a quick energy boost while hiking or doing other outdoor activities!
Recipe for Inspiration: Almond Granola Bars
Energy Bites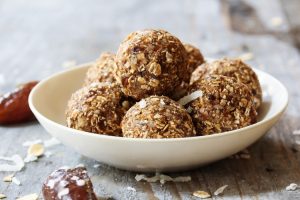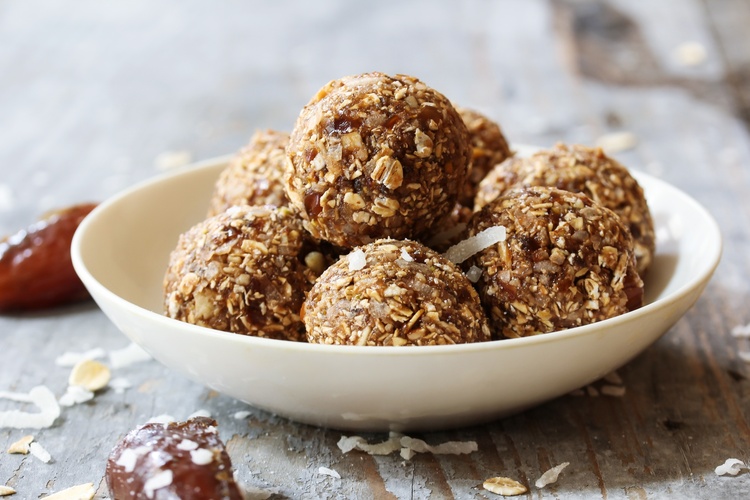 Pop one of these tasty energy bites in your mouth to fill you up with energy throughout the day. Who can resist munching on some creamy chocolate peanut butter balls? Packed with rolled oats, flaxseed, and your choice of either honey or maple syrup, this sweet yet healthy snack might just give your peanut butter jelly sandwich a run for its money!
Recipe for Inspiration: Healthy Peanut Butter Chocolate Energy Bites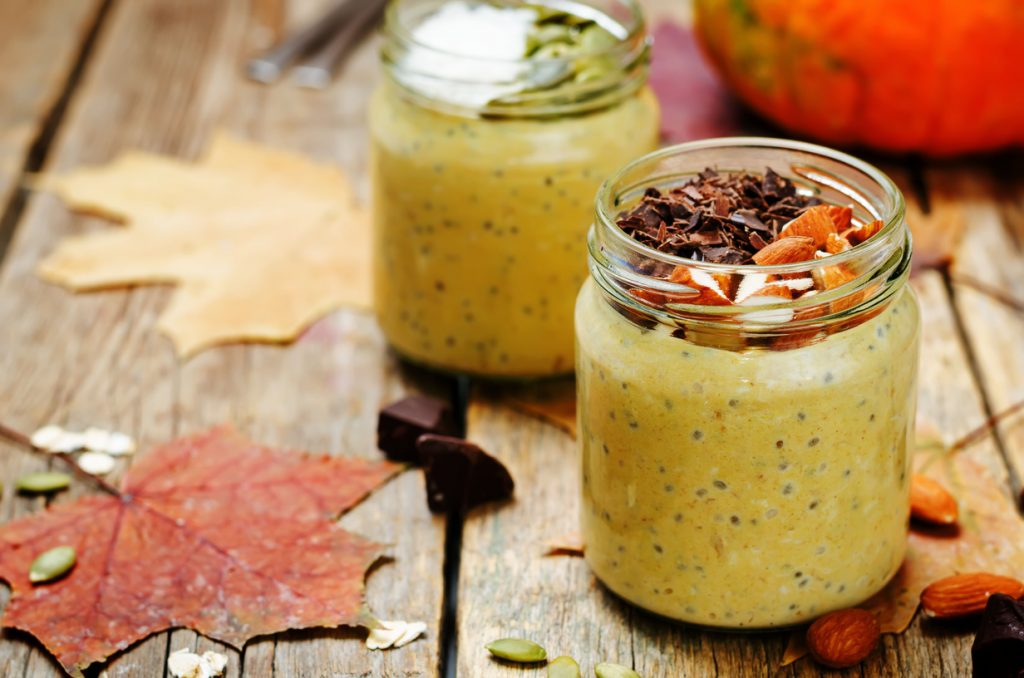 This overnight oats recipe is among the best healthy camping snacks that you can pack ahead of your camping trip. For a no-cook concoction, this dish incorporates the warmth of pumpkin spice into a hearty serving of creamy oats and chia seeds. Banana chunks are also scattered in the mixture, offering nuggets of fruity flavor with each mouthful.
Recipe for Inspiration: Pumpkin Overnight Oats in a Jar 
Sweet Potato Chips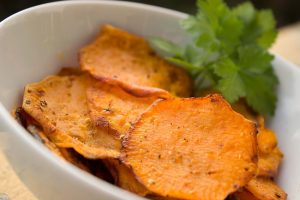 On the prowl for more healthy camping snacks to take on your trip? Trade your usual store-bought chips with this easy homemade rendition that showcases sweet potato as the star ingredient. Seasoned with salt and herbs, this snack offers a whole new flavor experience with the same crispy and crackly sensation each time!
Recipe for Inspiration: Sweet Potato Chips 
Kale Chips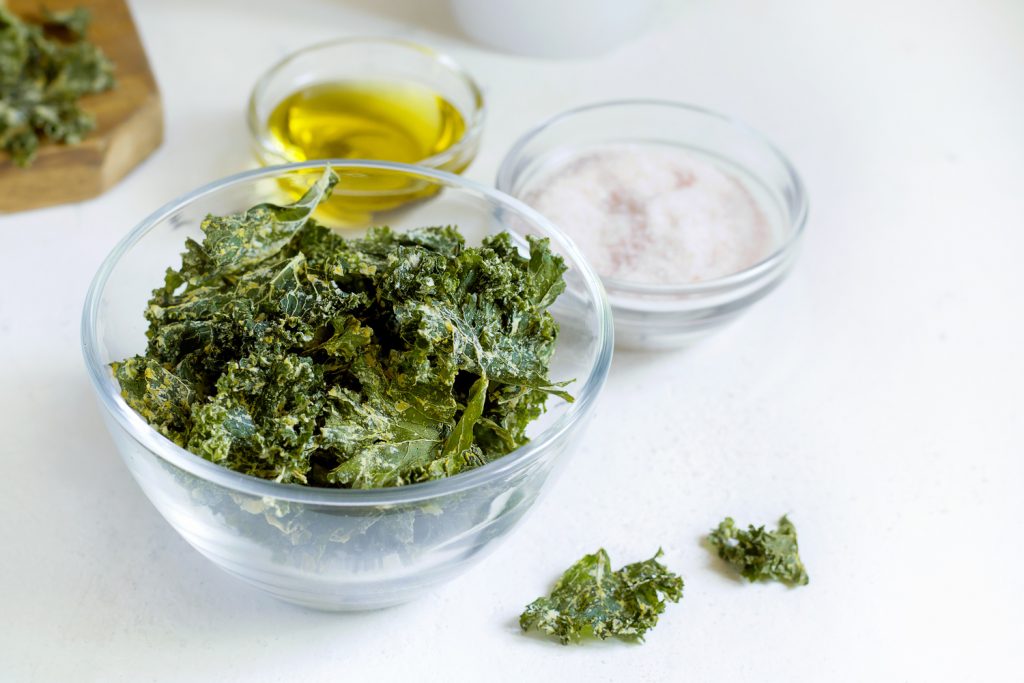 For another potato chip alternative, allow us to introduce this easy recipe for kale chips. Transform a bunch of nutrient-packed leafy greens into one of the most appetizing camping snacks by crisping them up using an air fryer. With a minimal amount of olive oil, salt, pepper, and other seasonings, this is bound to be a crowd-pleasing treat that even kids will love!
Recipe for Inspiration: Kale Chips Air Fryer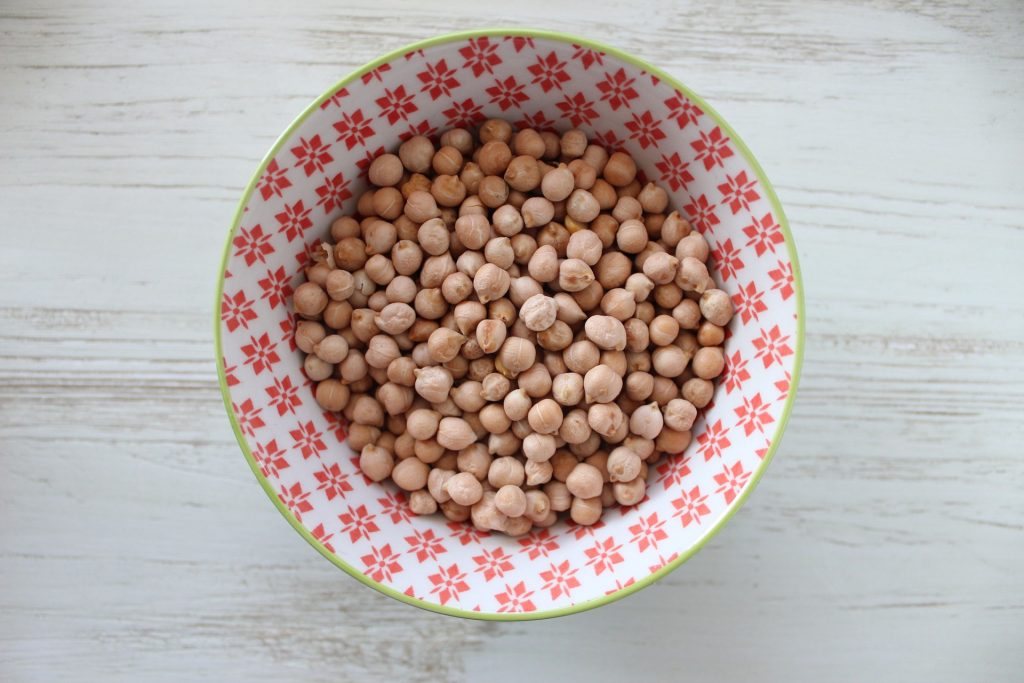 This recipe for roasted chickpeas is one of the best easy camping recipes to throw together for a trip. In as quick as 15 minutes, you'll get to munch on some crunchy oven-roasted garbanzo beans lightly seasoned with salt and pepper. Packed in an airtight bag, it's among the most convenient camping snacks to carry almost anywhere! 
Recipe for Inspiration: Crispy Roasted Chickpeas
Homemade Chex Mix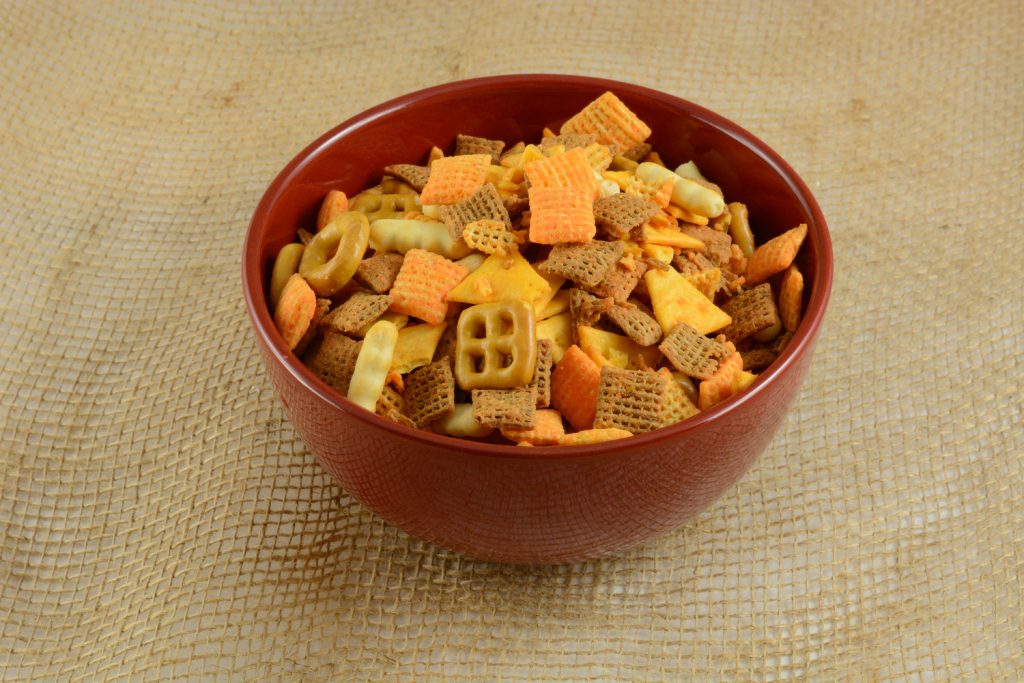 Chex mix is a hodgepodge of munchable cereals, nuts, pretzels, and breadsticks that's great to have on the go! And with this easy homemade recipe, you can have more of the ingredients you like and less of those that you don't really appreciate. Everything is tied together by a delightfully buttery Worcestershire mixture that's soaked into each piece.
Recipe for Inspiration: Homemade Chex Mix 
Trail Mix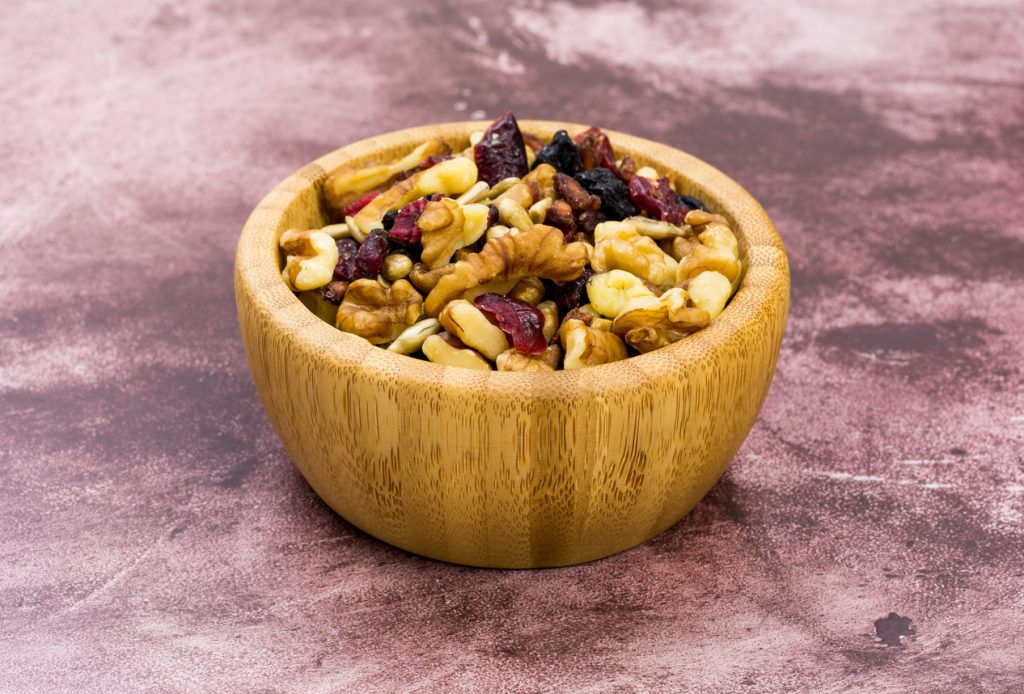 Trail mix is another no-cook backpacking essential. Not only is it easy to make and bring along, but it also consists of nutrient-packed ingredients that can help you keep going on your excursion. Plus, it only takes 10 minutes and a single step to throw together this dried fruit and nut mixture! 
Recipe for Inspiration: Easy Trail Mix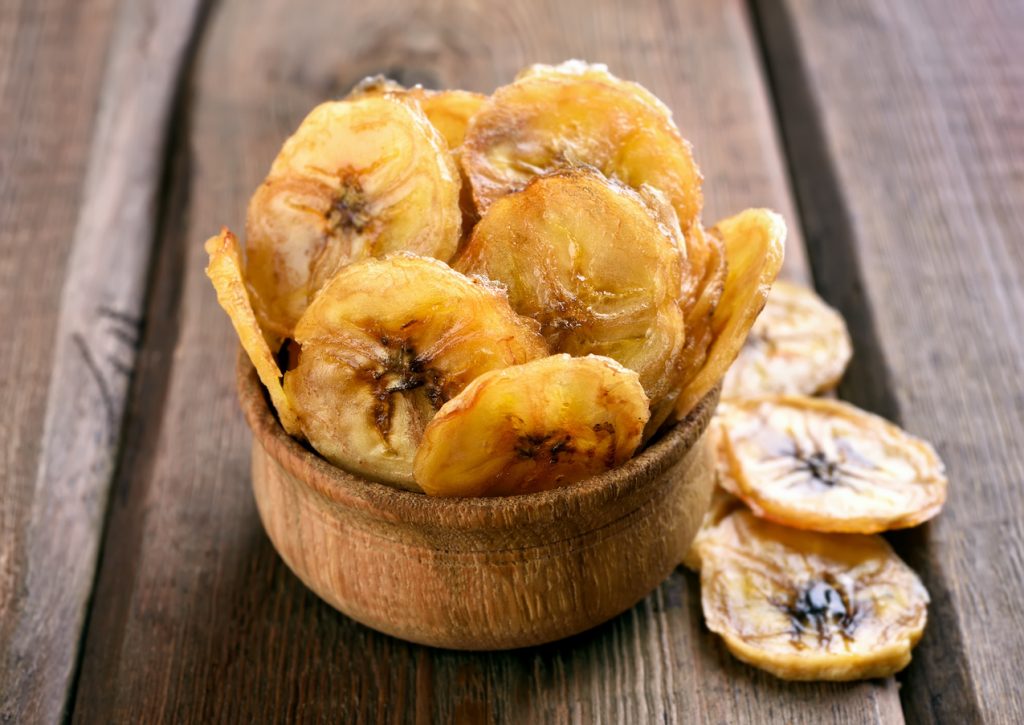 Banana chips are fool-proof camping snacks since they're easy to pack and filled with good vitamins and minerals. They're also less bulky and a lot less prone to rotting compared to carrying around fresh fruit. Give these sweet and crispy fruit chips a shot! 
Recipe for Inspiration: Banana Chips
Fruit Leather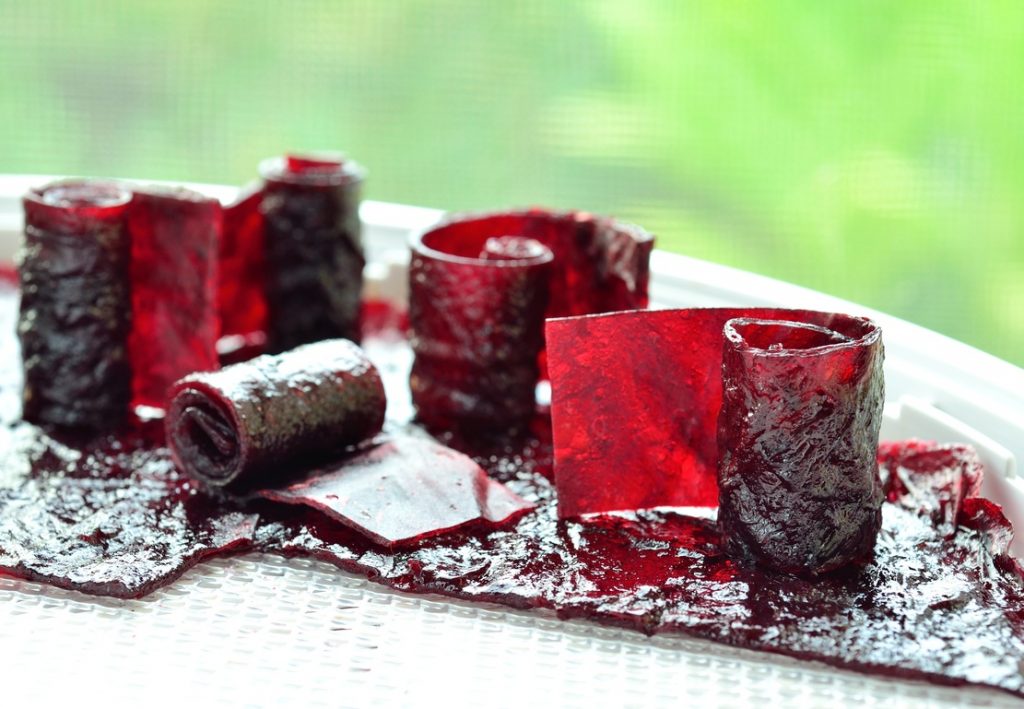 This recipe for fruit leather is one to beat when it comes to camping snacks and food ideas. Blueberries, grape juice, and lemon juice work together to form this tart and chewy rollup. With this in your backpack, you'll get to enjoy the fruity goodness of fresh fruit packed into a convenient snack whenever you feel like it! 
Recipe for Inspiration: Grape Juice Fruit Leather 
Apple Chips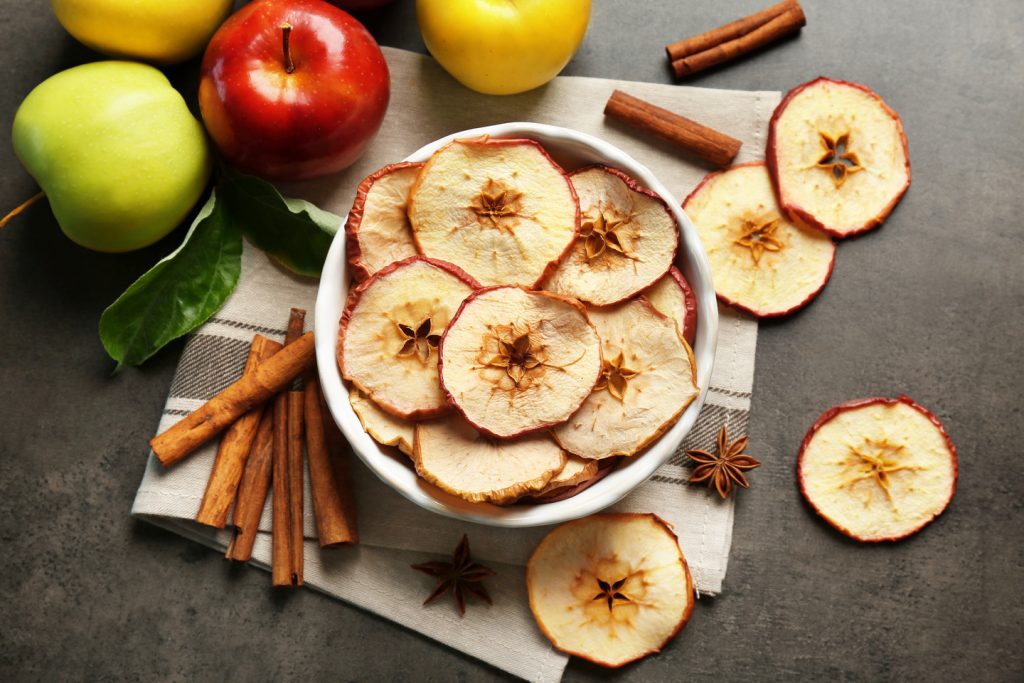 There's no need to bring fresh apples to your trip if you have apple chips with you! The fruit is baked and laced with a classic cinnamon sugar combo, bringing familiar fall flavors to these munchable treats. All things considered, this is among the best camping snacks to make if you prefer something sweet.
Recipe for Inspiration: Baked Cinnamon Apple Chips 
Roasted Cashews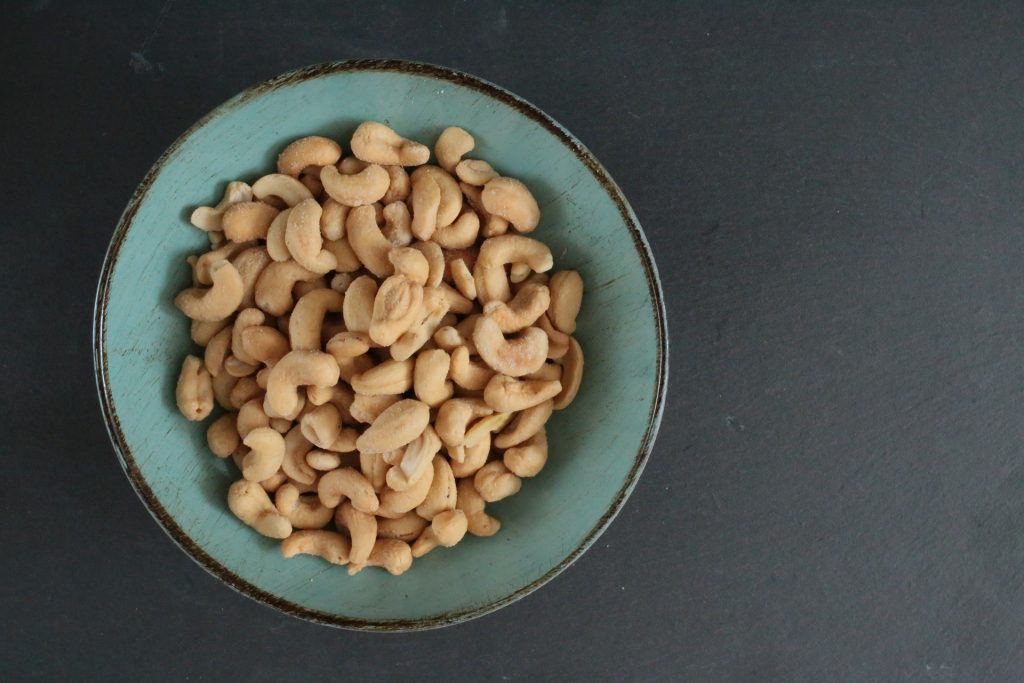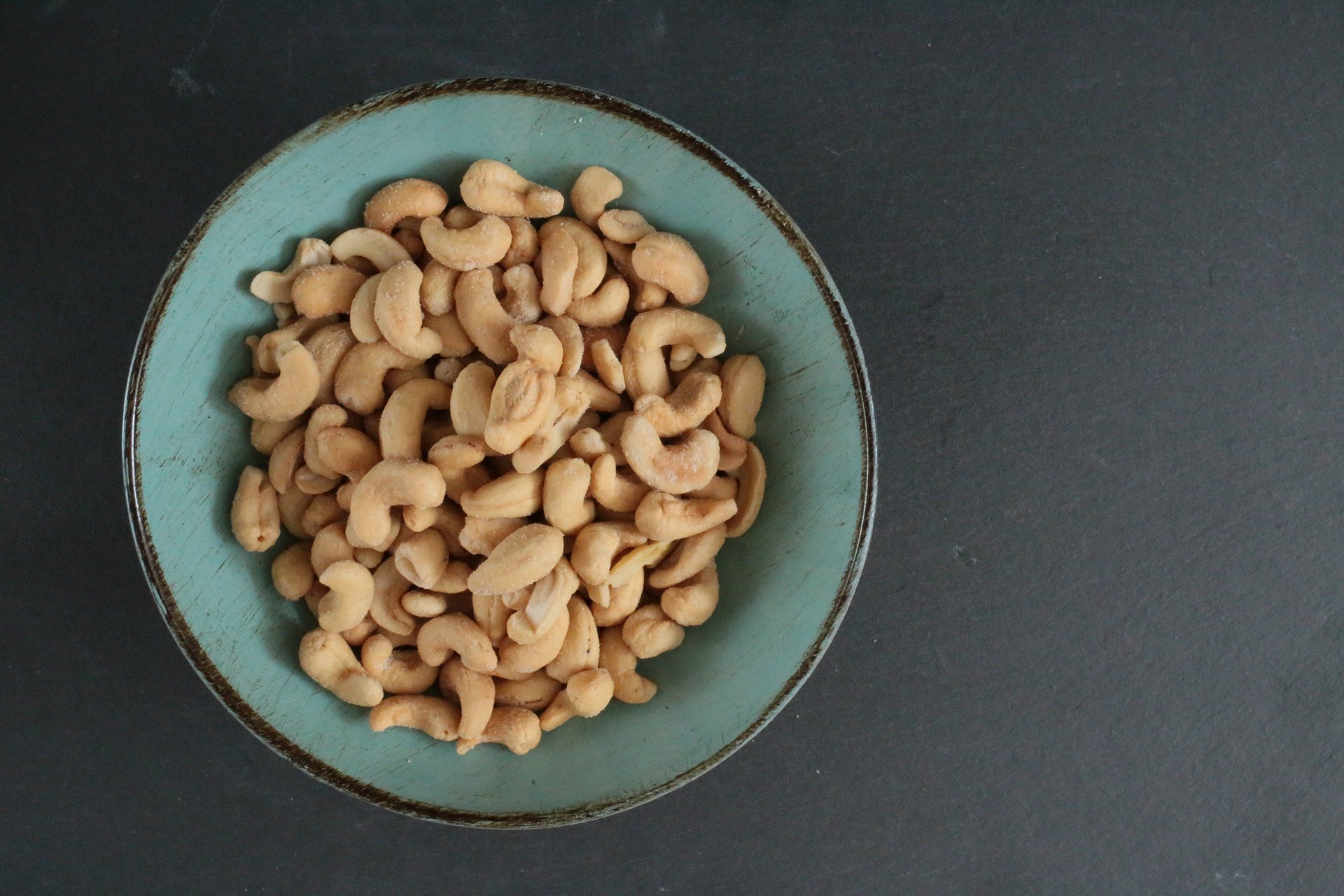 You don't need to do much to make cashews taste delicious, and this recipe proves just that. The roasting process heightens the nut's subtly sweet flavor. It crisps them up, too. You can easily bag these up and carry them as one of your camping snacks! 
Recipe for Inspiration: Roasted Cashews
---
Make-Ahead Camping Snacks
In this next camping food list, explore snacks that you can easily make at home and bring along on the day of the camping trip. 
Chocolate Chip Cookies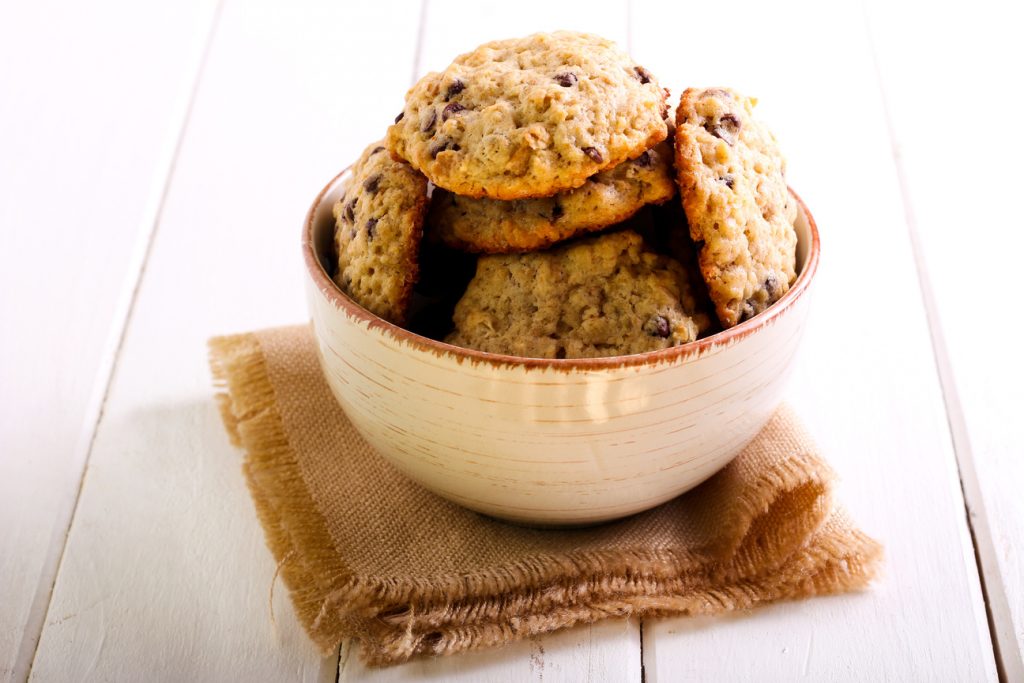 Take your chocolate chip cookies up a notch by following this recipe for cowboy cookies. Apart from the nuggets of chocolate chips, each piece is also packed with oats, shredded coconut, and pecans — making them all tastier and more filling! There's never a dull moment with camping snacks like this around.
Recipe for Inspiration: Cowboy Cookies
Homemade Apple Pie Bars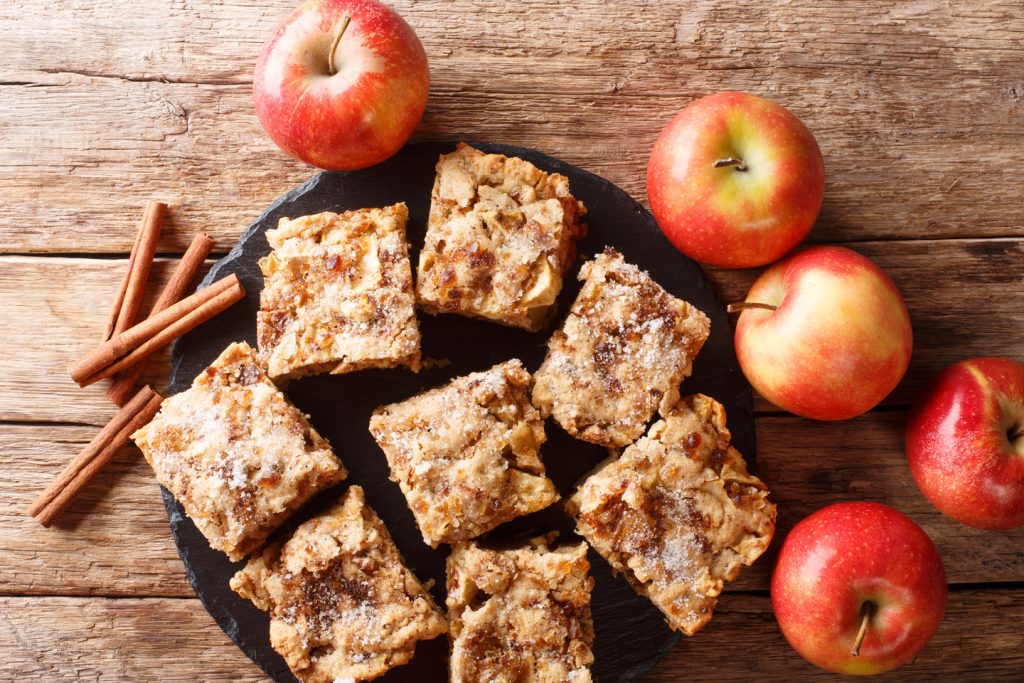 What's better than a homemade apple pie? The correct answer is a homemade apple pie that you can have anywhere, anytime. Drizzled with luscious salted caramel on top, this bite-sized dessert bar is exactly that, and more! Nothing's better than indulging in a crumbly cinnamon-flavored apple treat while exploring the great outdoors. It's the perfect kind of food for camping.
Recipe for Inspiration: Salted Caramel Apple Pie Bars
Blueberry Muffins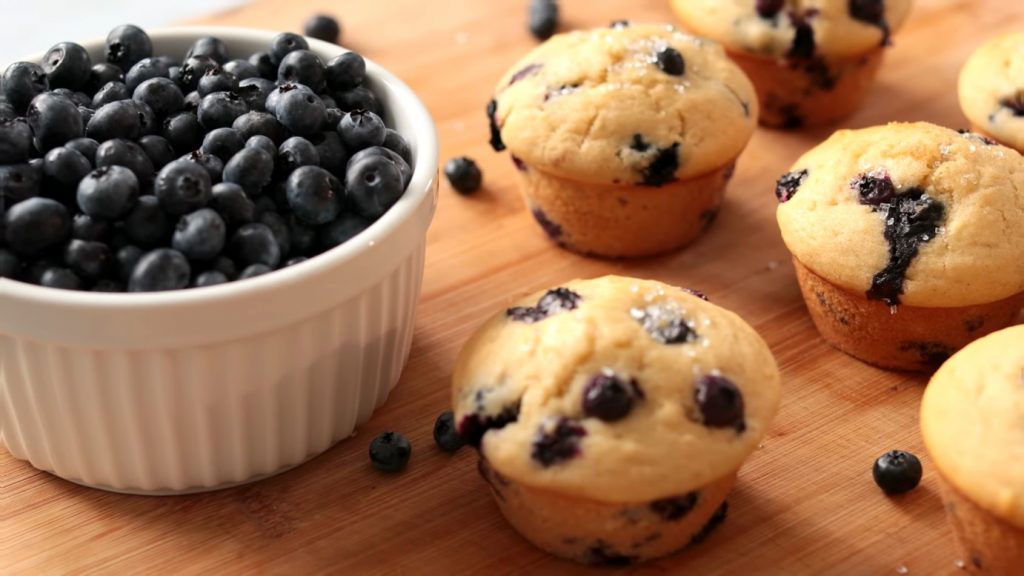 Imagine you're sitting on a clearing with birds singing their songs while munching on some glorious blueberry muffins. Doesn't that sound delightful? With this recipe, each piece is loaded with fruits, so you can expect pockets of tart fruity flavor throughout. This is one of the best sweet camping snacks to add to your menu!
Recipe for Inspiration: Gluten Free Blueberry Muffins 
Beef Jerky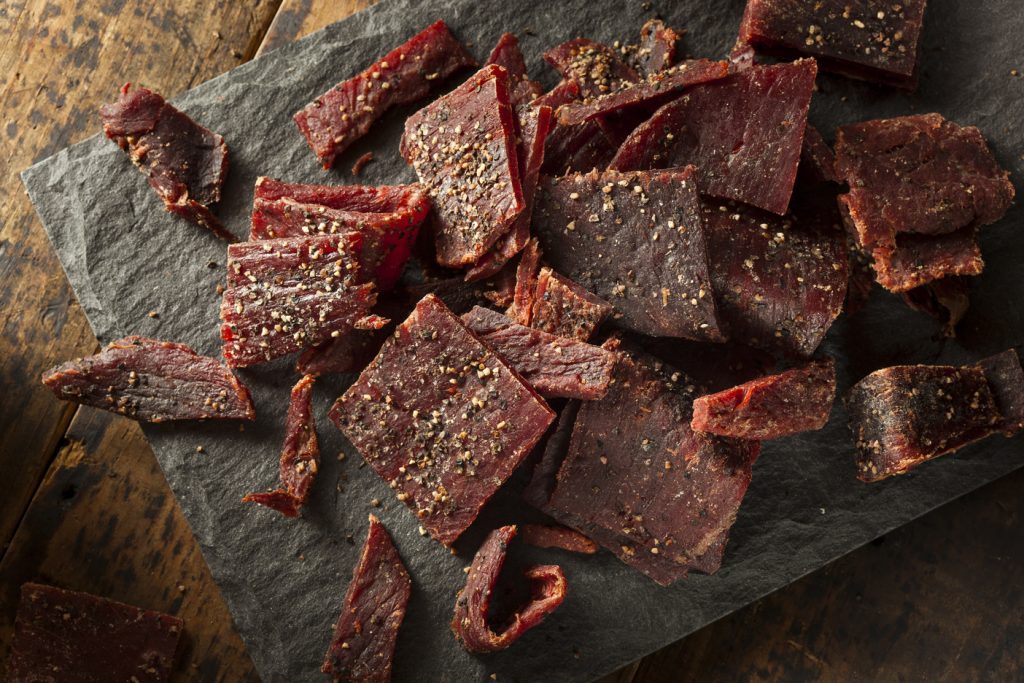 For savory camping snack ideas, hear us out: beef jerky. Why? Because there's nothing quite like having real, ready-to-eat cured meat while on an excursion in the wilderness. With this recipe in your arsenal, you won't have to stop, light a fire, and carry raw meat around with you. All you have to do is munch on a piece, and then some! 
Recipe for Inspiration: Beef Jerky In Air Fryer 
Chocolate Bars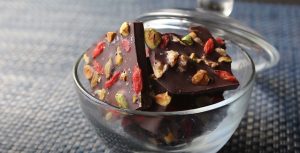 Low on energy? That's not a problem if you have camping snacks like these chocolate bars with you. By no means is this confectionery treat plain, as the dark chocolate is laden with citrusy orange peels and roasted pistachio nuts. The trick is to make this sweet bark ahead of time, so it's ready on time for your next camping trip!
Recipe for Inspiration: Chocolate Bark with Candied Orange Peels 
Mac and Cheese Cups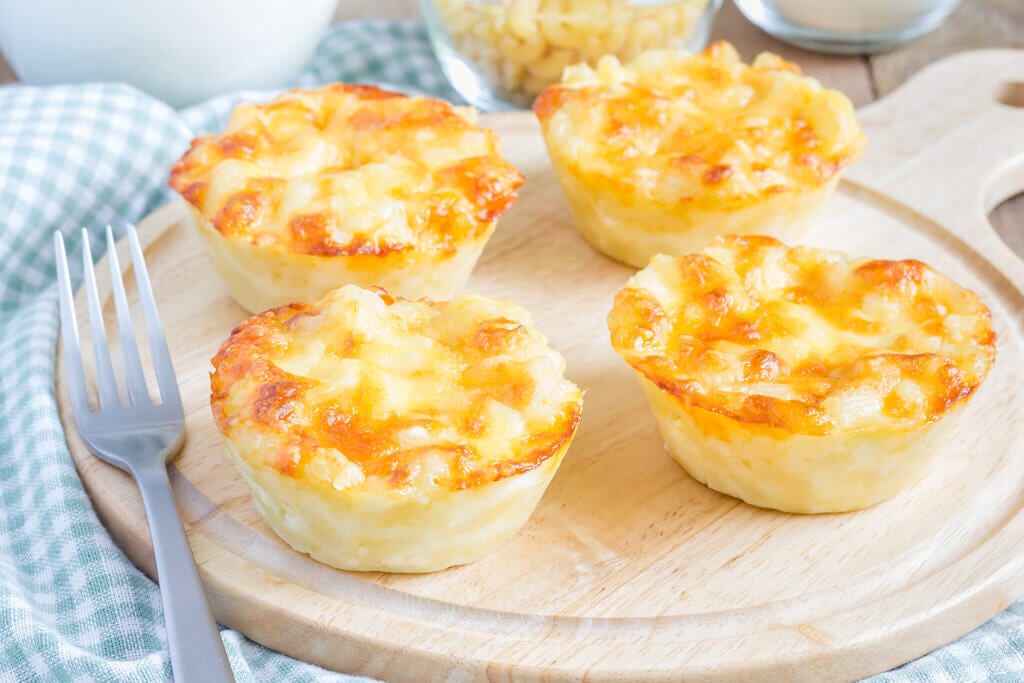 Here's a fun idea for camping snacks or meals: mac and cheese cups. Take this quick-cooking pasta dish and cram it into a cheesy bread cup! This concoction is a great alternative to sweet muffins if you'd rather have something savory to munch on. 
Recipe for Inspiration: Mac and Cheese Cups
Alabama Fire Crackers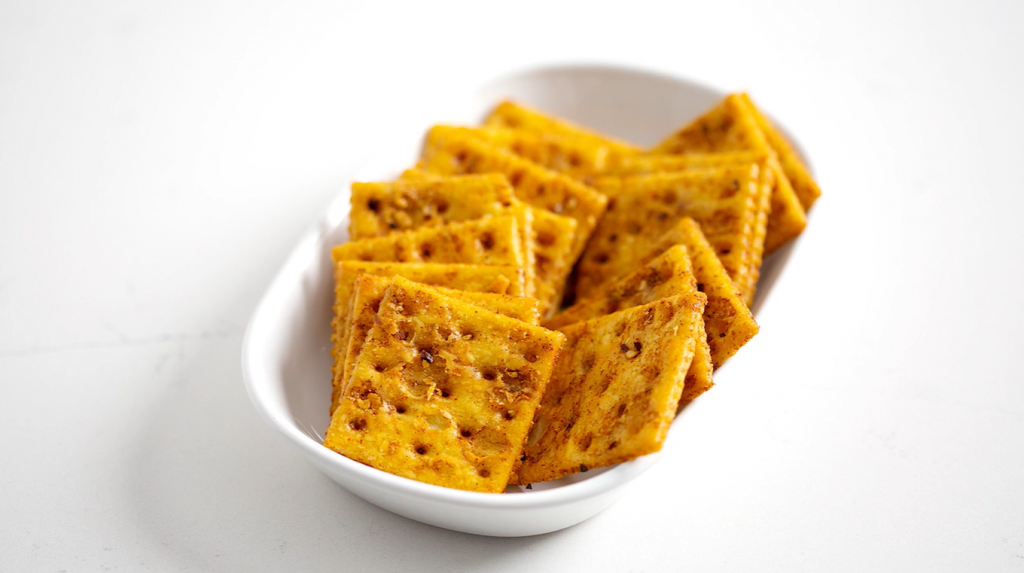 In terms of camping snacks, saltine crackers can only go so far before you crave something more flavorful. Transform this plain treat into an explosive one with this recipe for Alabama fire crackers. Soaked in a select combination of spices, each piece offers a satisfying kick that you can't really find in store-bought biscuits.
Recipe for Inspiration: Alabama Fire Crackers 
Chili Cheese Fries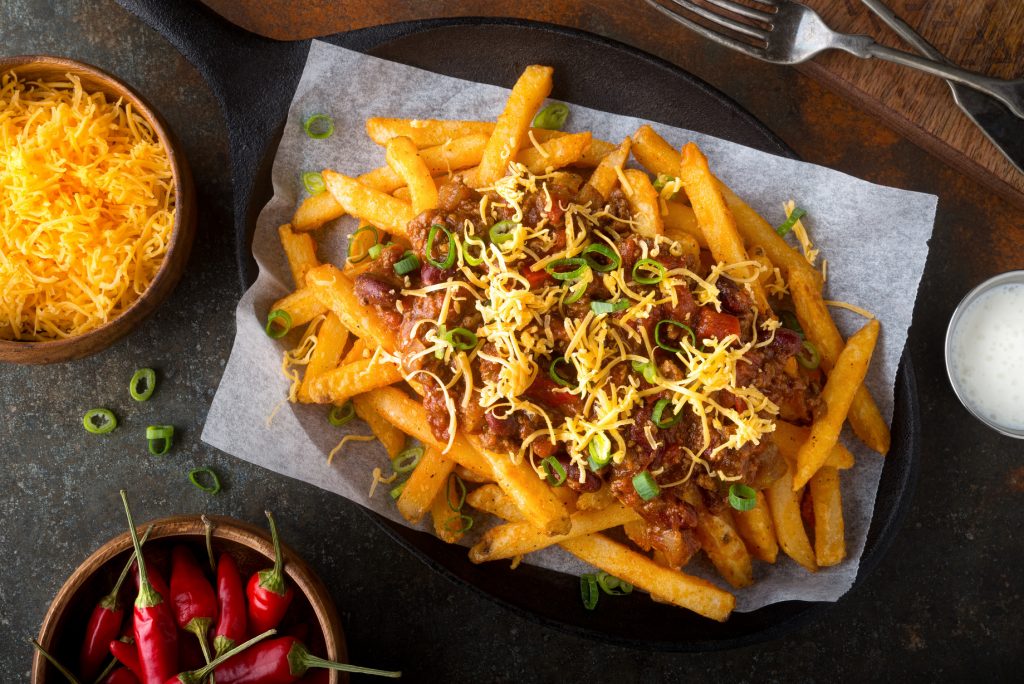 Crispy crinkle-cut fries are smothered in slow-cooked chili in this recipe. Baked with shredded Mexican cheese, pickled jalapenos, sour cream, and scallions on top, this dish is the full package. With a kick from the chili powder, these flavor-packed chili cheese fries are definitely worth the try if you're willing to put more effort into your camping snacks! 
Recipe for Inspiration: Easy Slow Cooker Chili Cheese Fries
Caramel Corn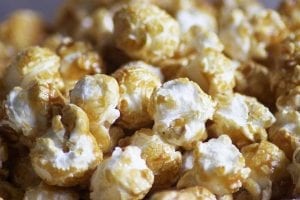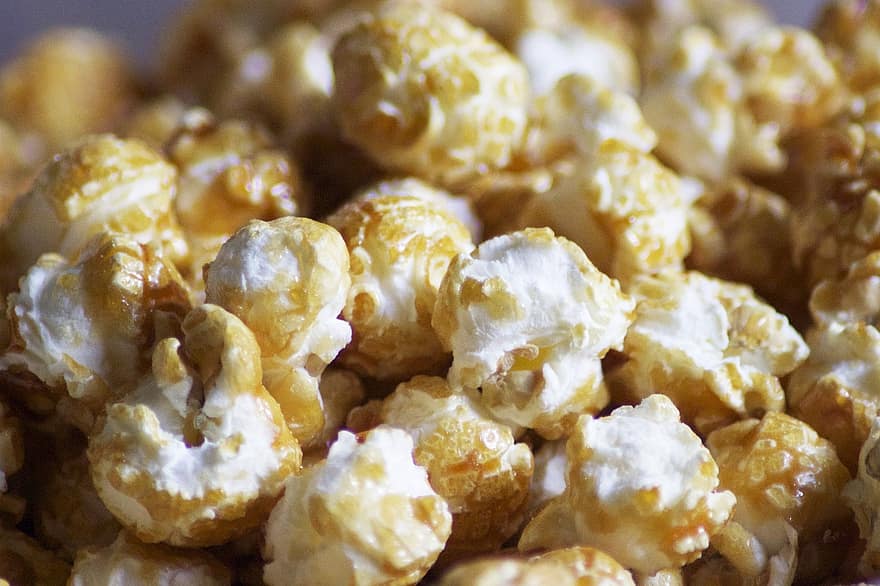 This caramel corn recipe brings a sweet twist to the plain old salted rendition that we all know and love. Its name describes exactly what it is: freshly-popped popcorn pieces tossed in a saccharin caramel sauce. This is among the best camping snacks to enjoy with friends or family while exchanging stories by the fire! 
Recipe for Inspiration: Homemade Caramel Corn 
Texas Trash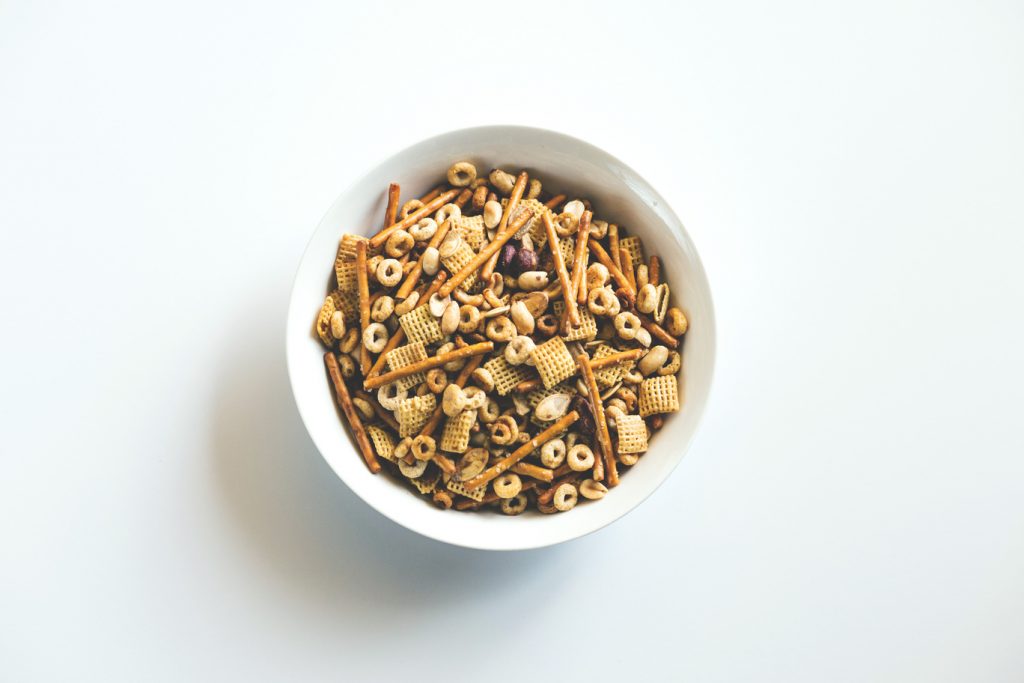 Texas trash is like Chex mix's spicier cousin, and we mean that in the best way possible! Sure enough, its main components are nuts, pretzels, and cereal pieces doused with a Worcestershire sauce blend. The only difference is that the liquid component is made spicy with the addition of cayenne pepper and Tabasco sauce. 
Recipe for Inspiration: Texas Trash 
British Flapjack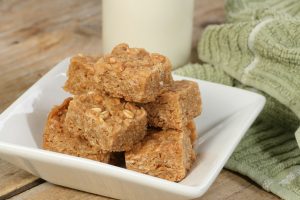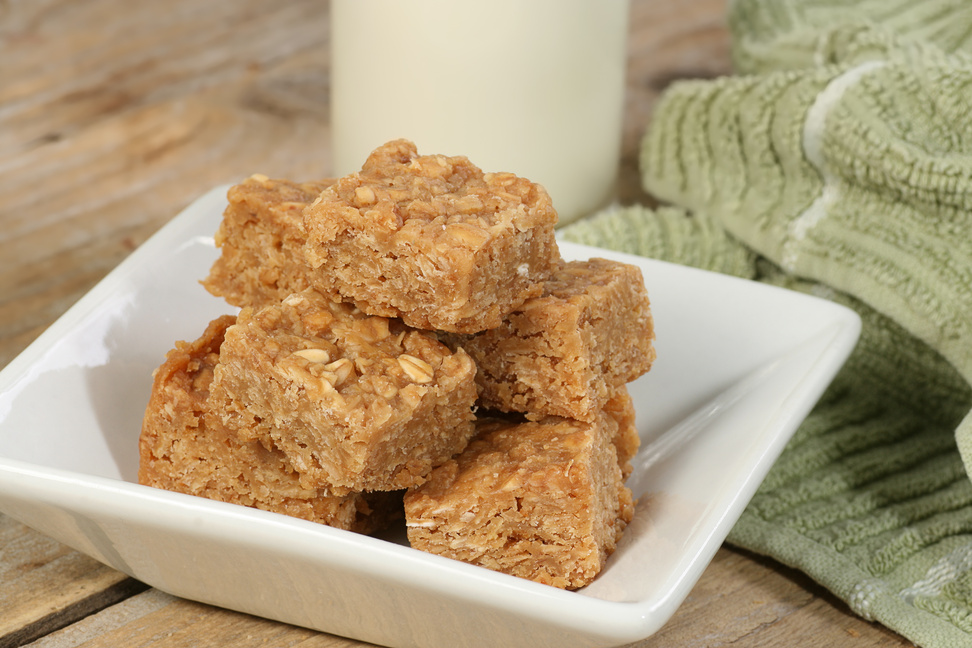 British flapjack is among the best camping snacks to try from across the pond. It's essentially a dessert bar that uses rolled oats as the base ingredient. Baked in a sweet caramel-like sauce, the cereal grains can either come out satisfyingly thick and chewy, or thin and crispy. It's up to you to decide! 
Recipe for Inspiration: British Flapjacks
---
Easy Stove or Grill Campfire Snacks
This section showcases the best camping recipes that you can make during your trip, using a grill, camp stove, or campfire. 
Banana Boats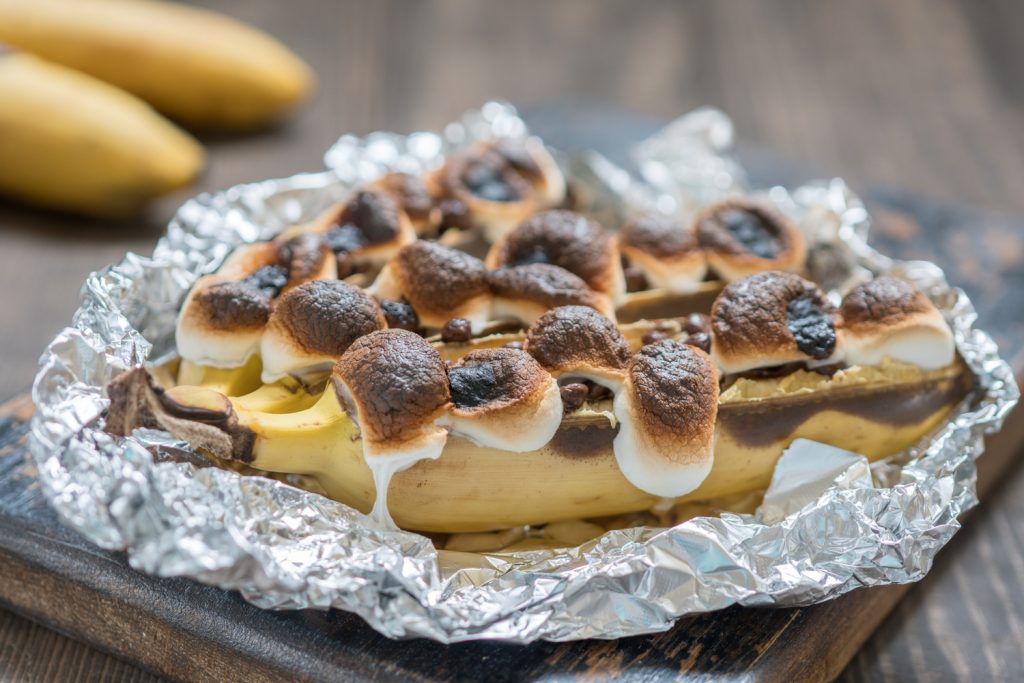 Fire up your grill or light up a fire, because you can also make grilled campfire food like these banana boats! Who wouldn't want to dig into warm bananas stuffed with gooey marshmallows and melted chocolate chips? This snack is fairly easy to make as well since you just have to wrap everything up in aluminum foil and get cooking.
Recipe for Inspiration: Campfire Banana Boats 
Hot Dogs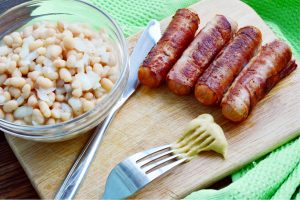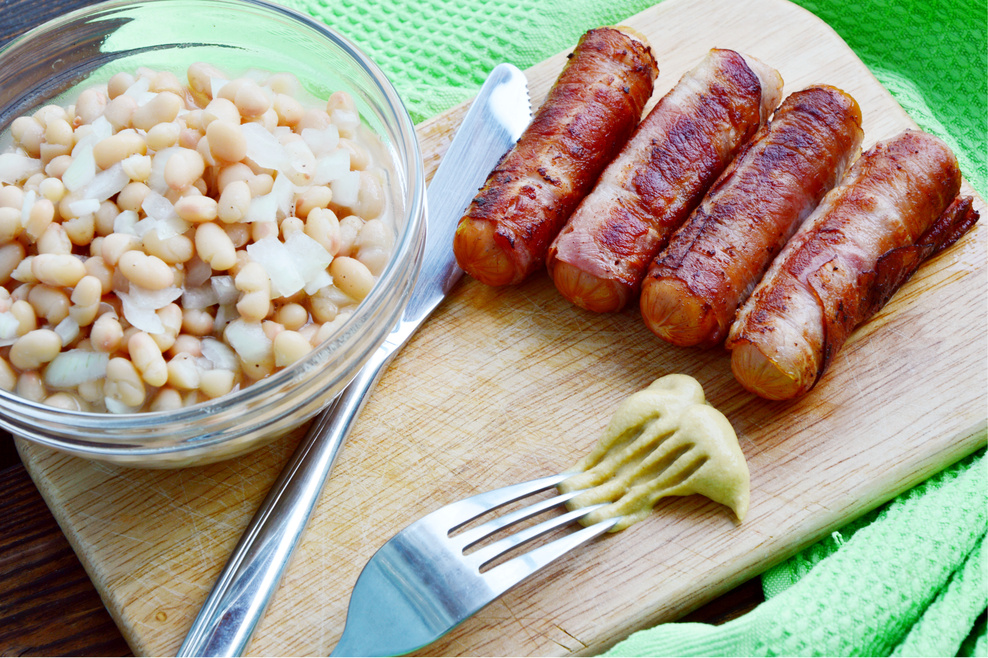 From summer camping treats to good camping food in general, you can never go wrong with hot dogs! This rendition boasts hot dogs with a crispy bacon-wrapped exterior, effectively contrasting the pockets of gooey melted cheese inside each one. This is a worthy addition to your camping menu of campfire snacks to try. 
Recipe for Inspiration: Grilled Bacon-Wrapped Stuffed Hot Dogs
S'mores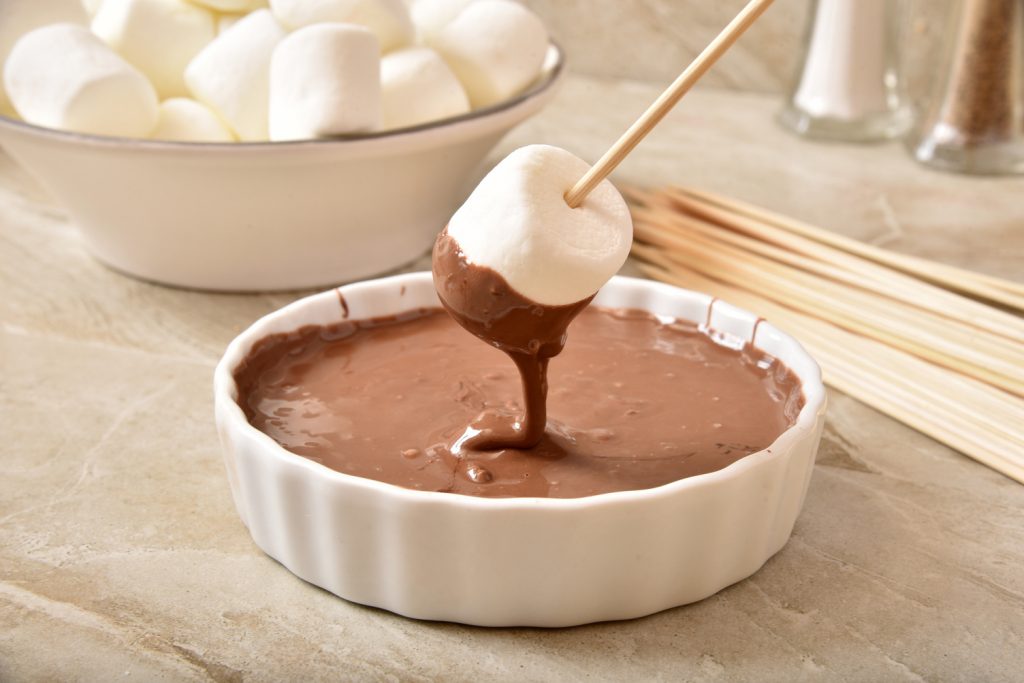 S'mores is one of the most iconic camping snacks out there. And with this recipe, make some during your camping trips without having to light up a fire! The chocolate chips are melted in a double boiler over a camp stove, and the marshmallows are simply dipped in them. Garnished with crushed graham crackers, it's a sweet snack that the whole family will love! 
Recipe for Inspiration: Easy S'mores Pops
French Toast Sticks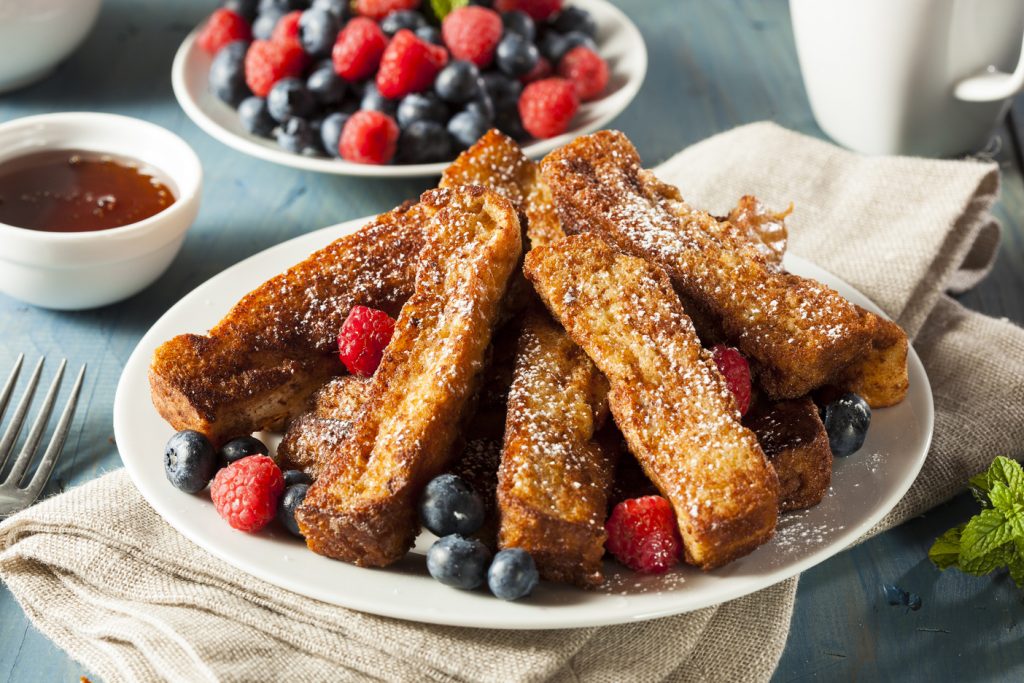 This French toast recipe transforms the breakfast staple into one of the best camping snacks that you can make on a camp stove. Sliced into strips, the bread slices are soaked in vanilla and cinnamon-flavored egg mixture then browned on a cast iron skillet. This bite-sized rendition is great to share with friends or family over some freshly-brewed instant coffee. 
Recipe for Inspiration: Cinnamon French Toast Sticks