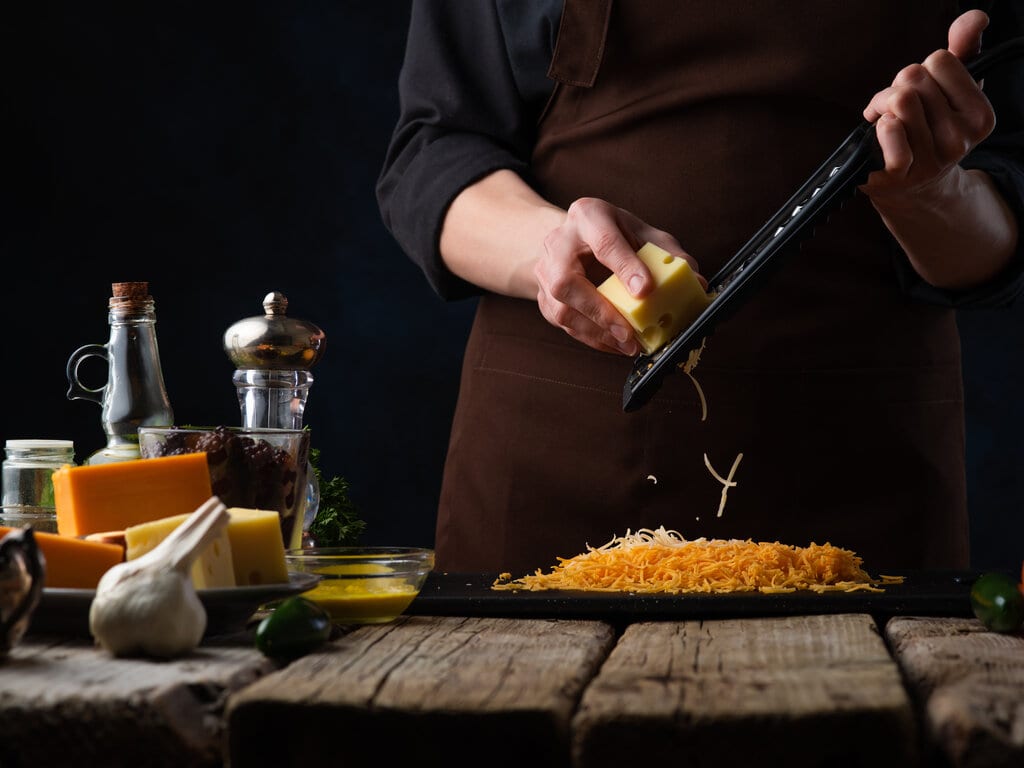 12 Best Cheese Graters For Cheese Lovers
A sprinkle of feather-light cheese shavings, without a doubt, will add to the tastiness of scrumptious baked potato wedges. However, to achieve that, you'll have to grate cheese, and not everyone is prepared for blisters and sore arms! Fortunately, with the best cheese grater available in the market, you can accomplish any cheese-grating task without a scratch.
With that said, we bring you this list of the best cheese graters that cheese lovers like you will rave about. To help you, we've also rounded up the key factors to consider when buying this kitchen essential. After reading this guide, you can fully enjoy dishes that call for grated Parmesan or shredded mozzarella in no time.
Our Favorite Cheese Graters At A Glance
12 Best Cheese Graters (A Closer Look)
Wisps of cheese are a truly lovely and delicious addition to many recipes. This is why handy cheese graters or shredders exist! Here are the best cheese graters that are available in the market today. Relish cheesy dishes all day with these products:
What To Look For in a Cheese Grater
Choosing the best cheese grater among the many picks can be difficult. To make it easier for you, we narrowed down the factors you should take into consideration. 
Types of Cheese Grater
Graters come in different types and styles, and it's important to know about them so your food will come out the way you intended it.
Box Grater

– Efficient in shredding large quantities of food

Handheld Grater

– Usually comes with one blade and is more affordable 

Rotary Grater

– Great option for grating hard cheeses, nuts, and chocolates. It's also safe for kids to use. 

Electric

– Can grate a large amount of food with minimal effort on your part but they're usually pricey

Zester

– Has very small holes for fine grating and is very easy to use
Blade Type
One of the qualities you should also take note of is the blade type. In stamped graters, the blades are usually thicker and more rigid. Etched blades, on the other hand, are super sharp. Hence, they're an appropriate pick if you want finer shreds of cheese. 
Shredding Size
When buying a grater, you should also consider the shredding size as it lets you know the function of the grater. For example, graters with small or fine hole sizes are perfect for zesting citrus fruits and shredding hard cheeses. Coarse shredding holes work well with vegetables. 
Some cheese graters, specifically zesters and handheld ones, only have one shredding hole size. Box and electric graters have multiple shred sizes. Some graters also have wide blades on the sides that can come in handy when you need to slice food.
Versatility
Cheese graters that have functions other than shredding food make for a great option. Hence, go for the ones that have multiple shred sizes or have more grating surfaces.