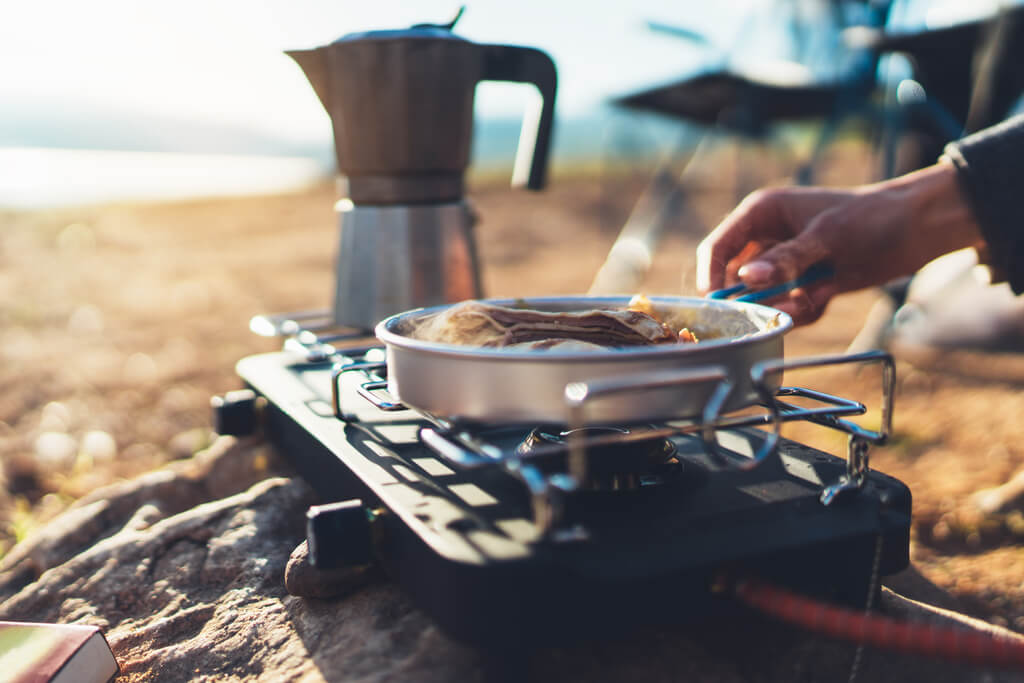 23 Easy Camping Breakfast Ideas to Try On Your Next Trip
No matter where you are, a good breakfast is sure to energize you. The same goes for when you're on a camping trip. And no, we're not talking about cardboard-like bread, cold porridge, and boring cereals. We mean decent camping breakfast ideas like frittata, burritos, sandwiches, and the likes that go along with freshly brewed coffee made with your trusted coffee percolator.
Yes, you can make the mentioned food on your next camping trip. In this list of camp meals, you'll discover some recipes that you can make over a campfire, a camping stove, and more. So pick a recipe below and try them on your next excursion!
---
Going on a trip with limited resources doesn't mean you have to sit through a stale breakfast. Using a couple of camping recipes on our list below and a few camping equipment, you'll surely enjoy a good and filling breakfast. Not to mention, there are some creative breakfast ideas here too!
Copycat IHOP French Toast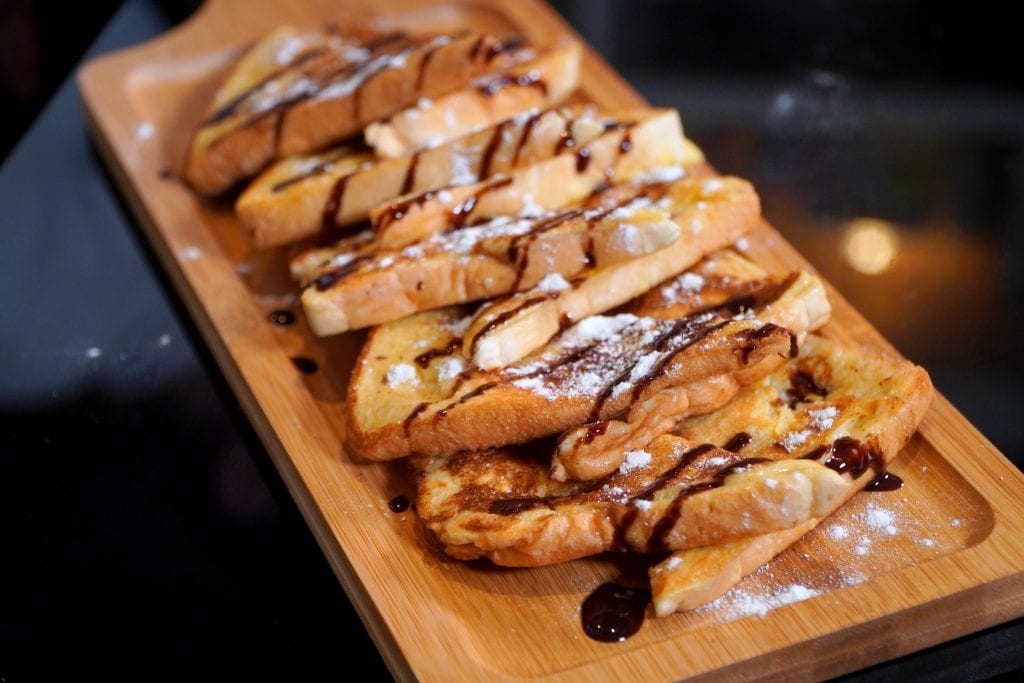 This sliced bread soaked in eggs and milk is not only easy to prepare when you're in your own kitchen, but it's also incredibly easy to make in the wilderness. All you need are the ingredients, your handy cast iron pan, and a fire. The usual version of this breakfast can have a variety of toppings such as fruits, maple or chocolate syrup, and powdered sugar. But you can enjoy it topped with even more butter or just on its own. It's that good!
Recipe for Inspiration: Copycat IHOP French Toast
Banana Bread Pancakes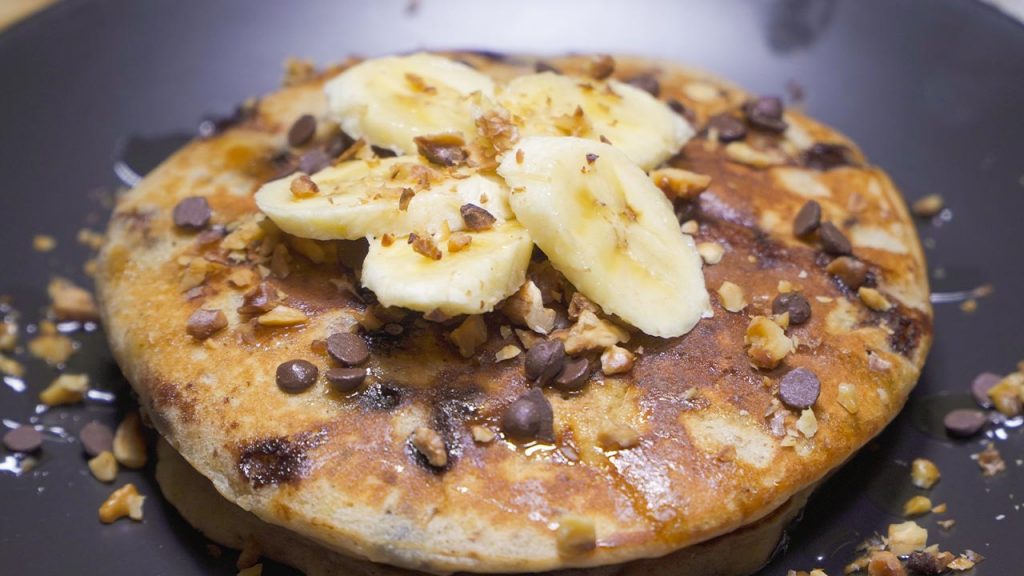 Who will stop you from enjoying pancakes on a trip? Some say it's too much task but believe us: it's easy as 1, 2, 3. Our secret? We measured the dry ingredients such as flour, baking powder, salt, baking soda, and cinnamon ahead of time and stored them in a ziplock bag. All you have to do in the morning is mash bananas and mix them along with wet ingredients. We're sure cooking this outside the comfort of your home will be such a breeze!
Recipe for Inspiration: Banana Bread Pancakes
Figs and Honey Overnight Oats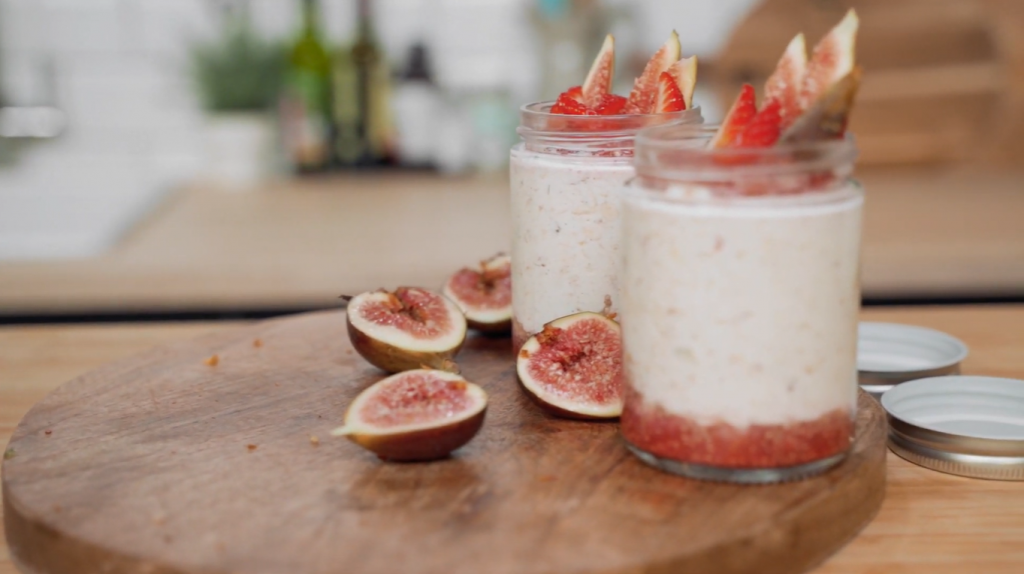 The next recipe on this list of camping breakfast ideas requires a little pre-camping preparation. Overnight oats are not just a great no-cook meal you can grab from your fridge when you're running late, it works as a perfect meal on camping trips too! Get your boost of energy with this simple recipe that puts together quick oats, milk, chia seeds, figs, and honey in a mason jar.
Recipe for Inspiration: Figs and Honey Overnight Oats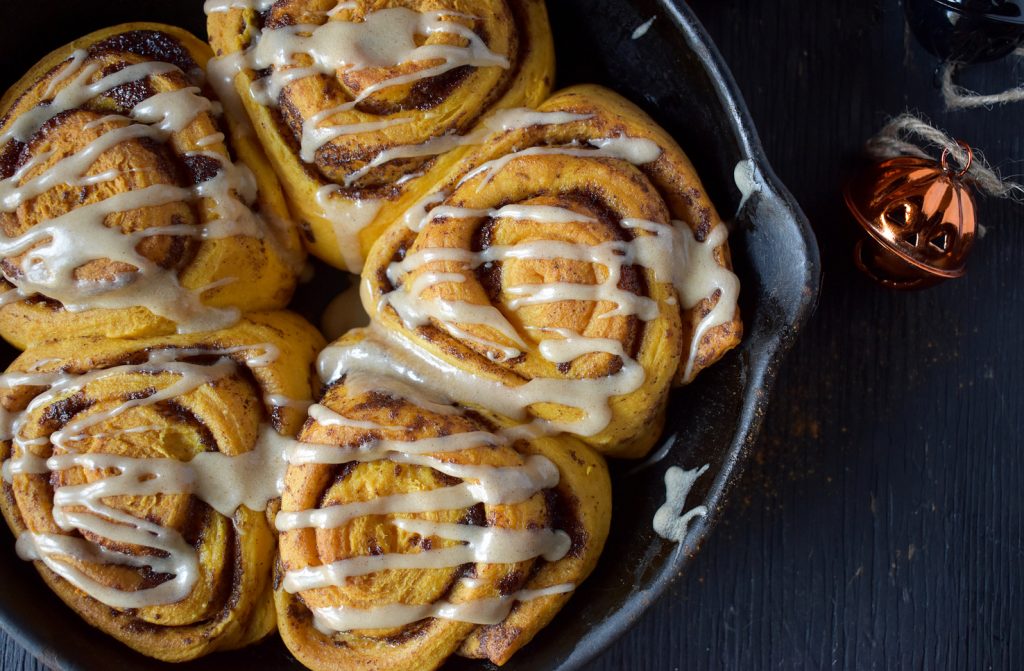 These cinnamon rolls are not baked in an oven. If you have doubts if that's possible, then try this recipe! It cooks in a cast-iron skillet over a camp stove, grill, or a fire! It doesn't look like it, but it's surprisingly one of the easiest camping breakfast ideas to make. With the right dough, of course. This version captures the same sweet and slightly woodsy flavor from cloves and cinnamon.
Recipe for Inspiration: Campfire Cinnamon Rolls
Scrambled Eggs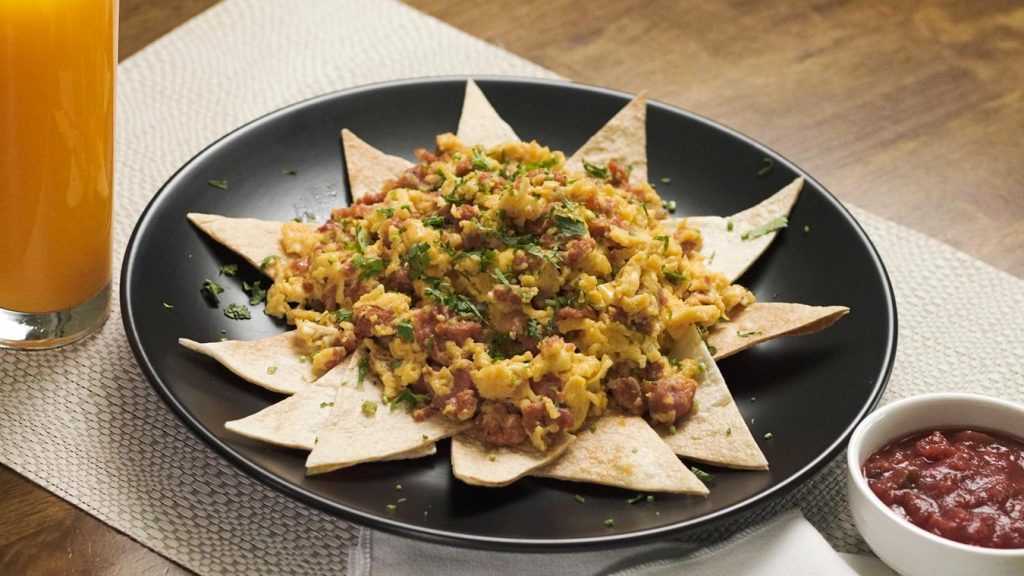 You might think that scrambled eggs are boring. Trade your old recipe with this version that highlights the flavor of delicious chorizo. Seasoned with various spices and sometimes even herbs, chorizo brings a slight heat and smoky flavor to this rendition of scrambled eggs that are hassle-free to make. Served with corn tortilla, this recipe is your ideal breakfast outdoors. It's done in just a few minutes too!
Recipe for Inspiration: Chorizo Scrambled Eggs
Camping Breakfast Burritos
This burrito combines all the flavors of Italian sausage, eggs, and salsa for a filling meal encased in yummy tortillas. This camping meal is super easy to make and also hassle-free to eat. You can make the salsa ahead (or buy from the grocery) before the excursion. All that's left to do is cook the burrito filling, heat tortillas in a skillet, and assemble! Even kids will be hyped to make this fun breakfast.
Recipe for Inspiration: Breakfast Burritos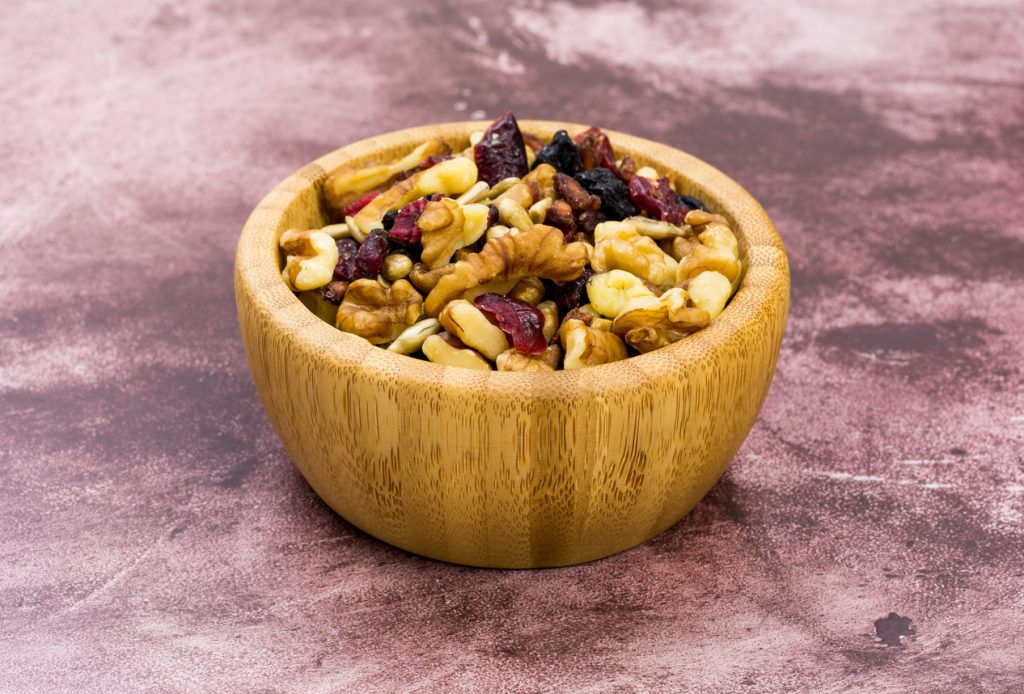 Trail mix combines the crunch of nuts and the sweet and tangy chewy bite of dried fruits to give you a lovely contrast of textures. But don't bother with a pre-packed trail mix at the grocery store. You can build your own at home and add in anything you like. Start with dried mango, cherries, almonds, pistachios, and chocolate-covered raisins for a delicious, yet easy treat!
Recipe for Inspiration: Easy Trail Mix
Breakfast Tacos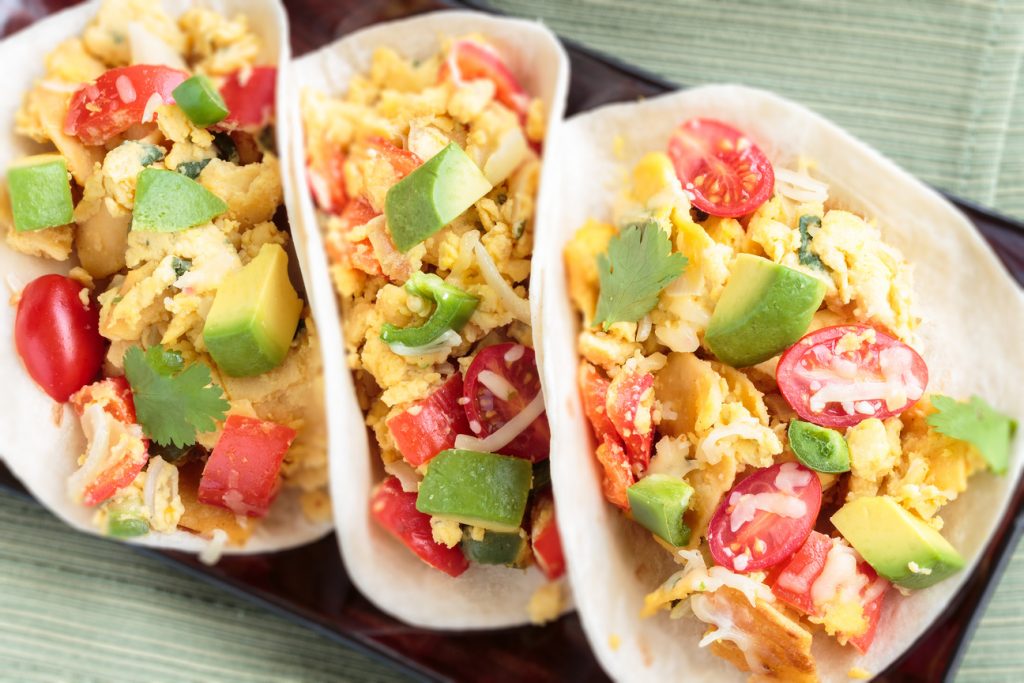 For another tortilla recipe alternative, you can make tacos using leftovers from your fridge. Or better yet, use leftover vegetables or meat from yesterday's first night in the woods. Your version of tacos can also include scrambled eggs that are easy to make on a skillet over a fire, then served with sour cream, cheese, and sauces of your choice!
Here's an idea: wrap your tortilla in tin foils and heat them on a grill or fire! No stale tortillas for you.
Recipe for Inspiration: Breakfast Tacos
Breakfast Sandwich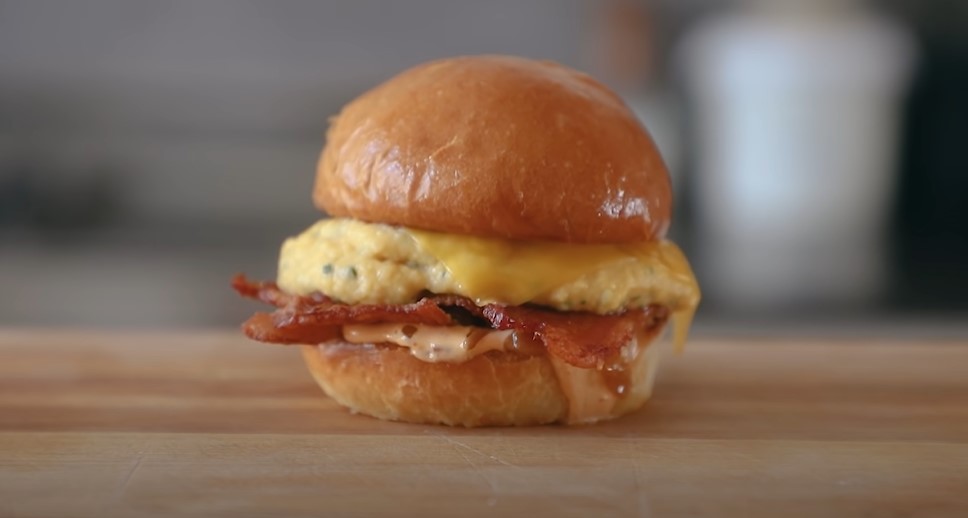 Putting together a breakfast sandwich is a morning ritual many of us love, and even more so on camping trips! There's something about assembling our meals that makes it all the more rewarding. So, your trips shouldn't stop you from whipping up your favorite breakfast sandwich! Using your trusty cast-iron skillet, you can easily fry bacon and toast your buns without a hiccup. And if you want to melt the cheese, go ahead and wrap them in tin foil to melt them further without burning the whole thing.
Recipe for Inspiration: Classic Breakfast Sandwich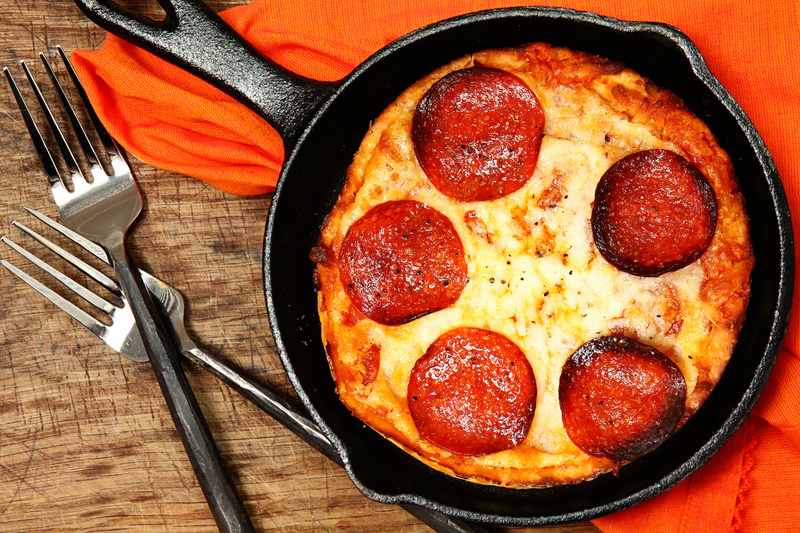 One would think pizza on an excursion is impossible. But next on our list of camping breakfast ideas is this campfire breakfast pizza so delicious you won't think it's made on a pan over a fire or grill. This recipe utilizes frozen pizza doughs you can make ahead and simply cook on a cast iron pan. Cook both sides until almost done and assemble your favorite toppings!
Recipe for Inspiration: Campfire Pizza
Peanut Butter Jelly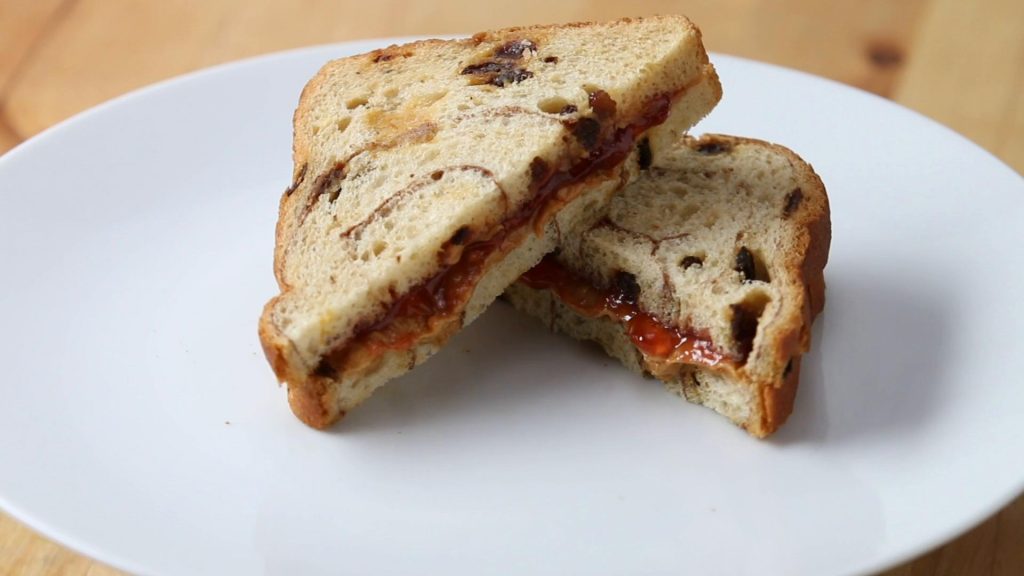 Undoubtedly one of the easiest camping recipes next to trail mix is this peanut butter and jelly recipe! Why, it's done in less than a minute or two. Much less if you don't want to toast your bread on a skillet.
Recipe for Inspiration: Tasty Peanut Butter and Jelly
Chia Pudding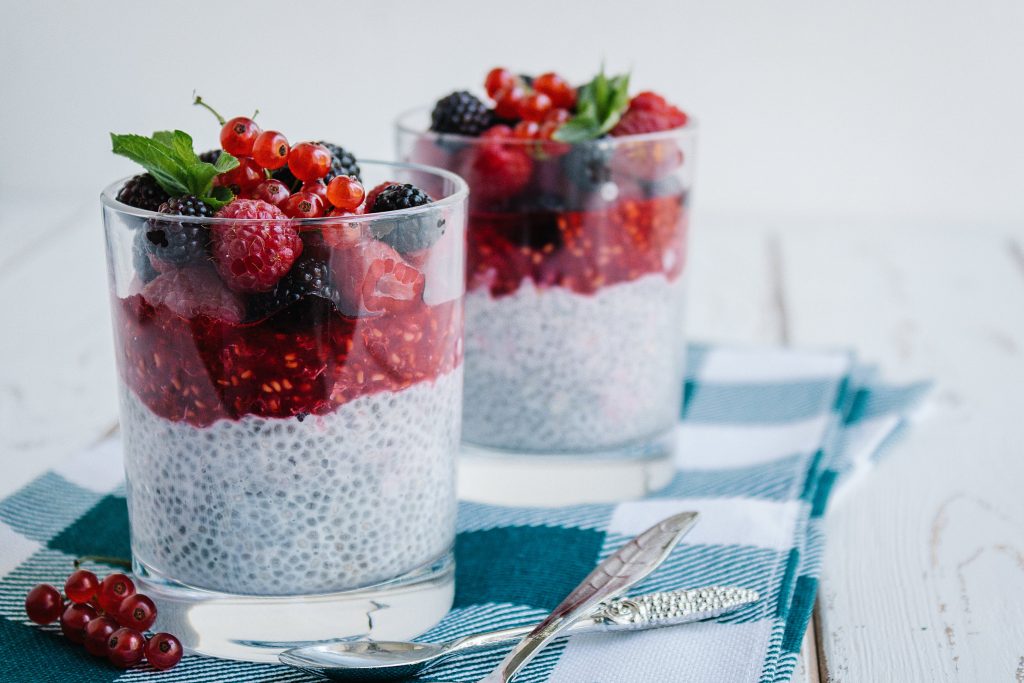 For some, pudding jars and camping go together like peanut butter and jelly. Stored in mason jars and chilled in a chiller, all you have to do the morning of your trip is get up and serve these pudding jars. This recipe mixes oat milk, chia seeds, and maple syrup for a delicious go-to camping breakfast. It's fuss-free, easy, and most of all, it's a delicious and filling breakfast!
Recipe for Inspiration:  Easy Chia Pudding
Breakfast Hash Browns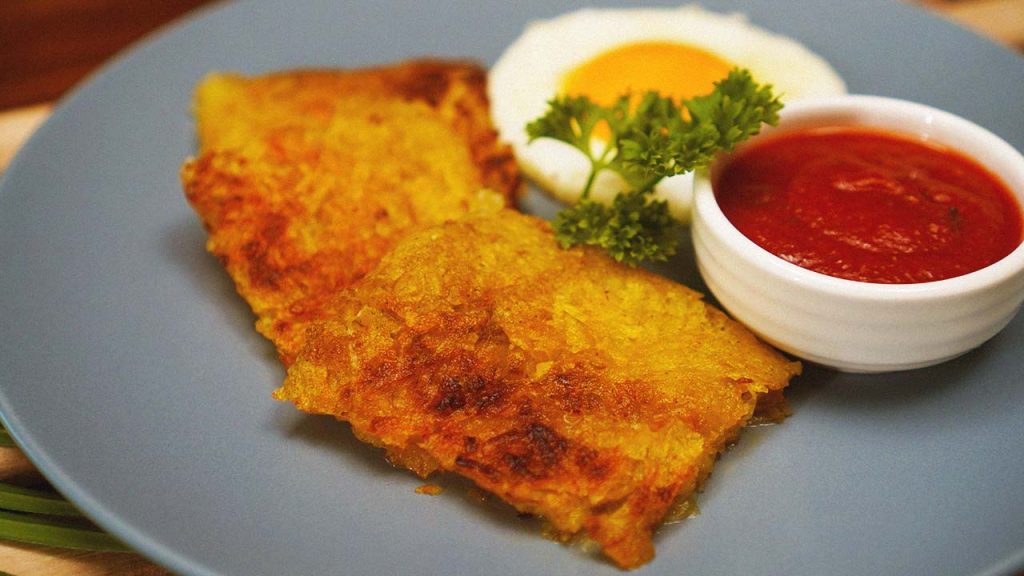 Hash browns are one of the staple American breakfast foods. So it's no wonder you're craving for it even on a trip. Worry not, though. Using a recipe that's easy to follow even in the woods, you can recreate your own hash! This simple version only needs a couple of ingredients so it's not heavy in the bag either. Hash brown pairs perfectly with bacon, scrambled eggs, and even pancakes, so feel free to make those if you still have time.
Recipe for Inspiration: Copycat IHOP Hash Browns
Yogurt Parfait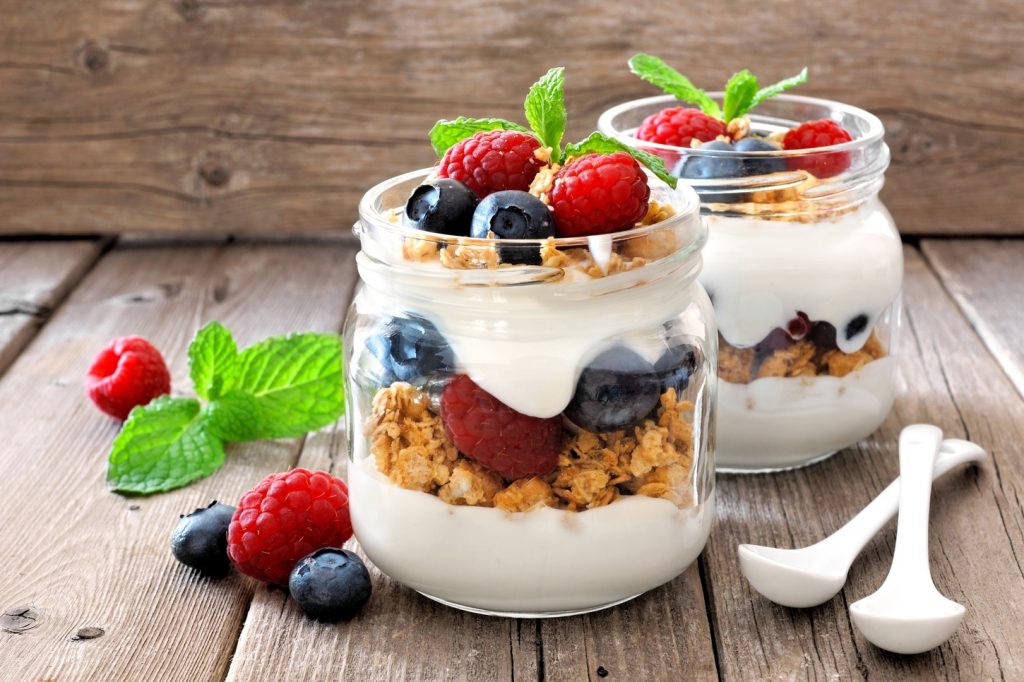 These beauties may look like they don't fill that much in the tummy. But this yogurt parfait, with the filling addition of crunchy granola, is a hearty breakfast you can make if you're planning to go camping. What's even more perfect is that in this yogurt parfait recipe, you can assemble them in mason jars and store them in a chiller to maintain their temperature.
Recipe for Inspiration: Greek Yogurt Breakfast Parfait
English Muffin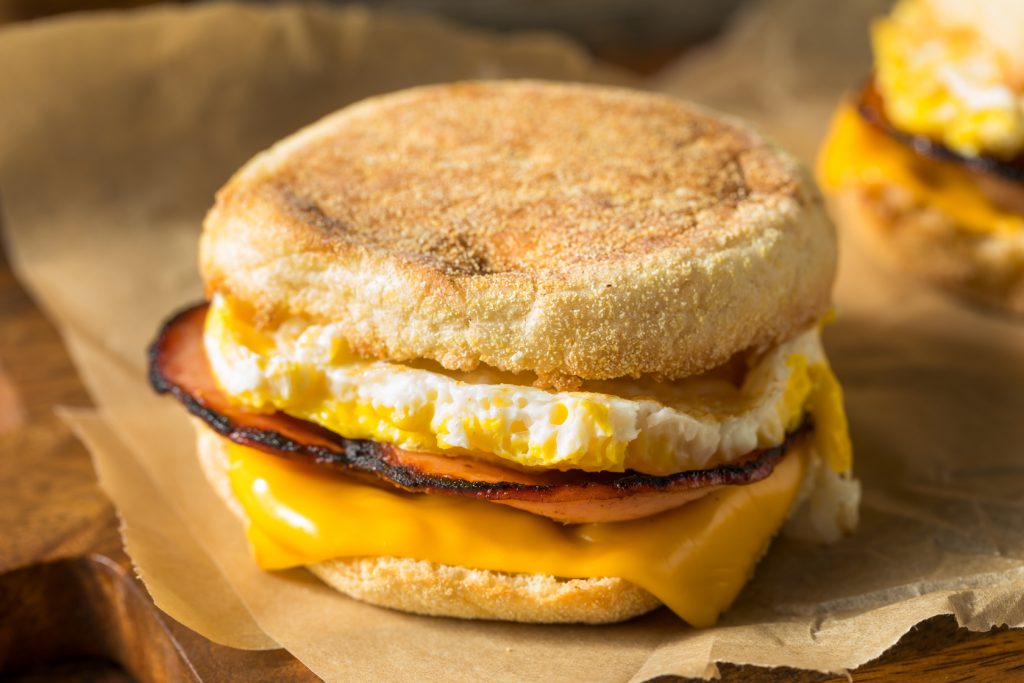 Never had an English muffin for breakfast on a camping trip? Well, they're perfectly doable! If you make your English muffin a day ahead of the trip, you can still enjoy a savory sandwich composed of eggs, sausage patty, and cheddar cheese in no time! This easy breakfast only needs a few minutes to whip up, perfect for beginners of the outdoor life and cooking. Not only that, English muffins last for up to two weeks even at normal room temperature!
Recipe for Inspiration: English Muffin Breakfast Sandwich
Egg and Bacon Sandwich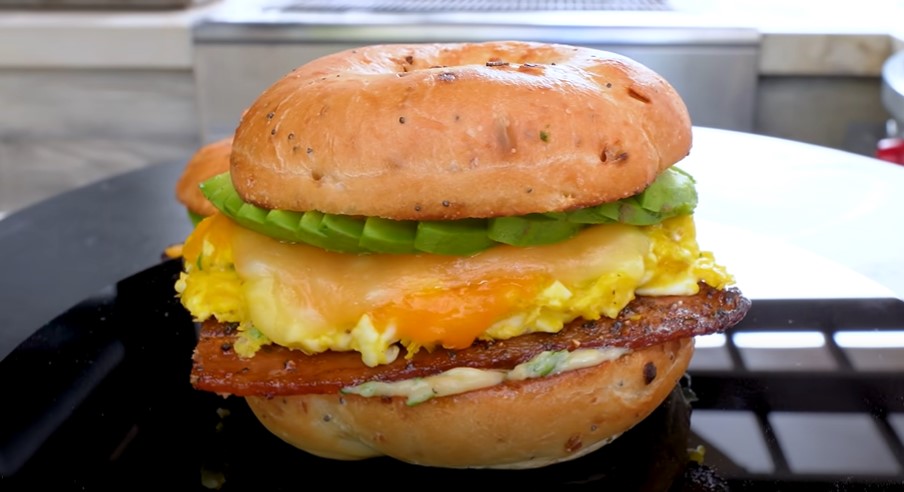 Planning to do a lot of physical activities on your excursion? Then a simple trail mix won't do. Consider incorporating protein to your list of camping breakfast ideas by adding this egg and turkey bacon sandwich to the list.
The ingredient list is pretty short, so it's easy to take it with you on camping. However, the recipe asks you to microwave the pita bread. Good thing you can also use your skillet to toast them.
Recipe for Inspiration: Egg and Bacon Sandwich
Amazing Stuffed French Toast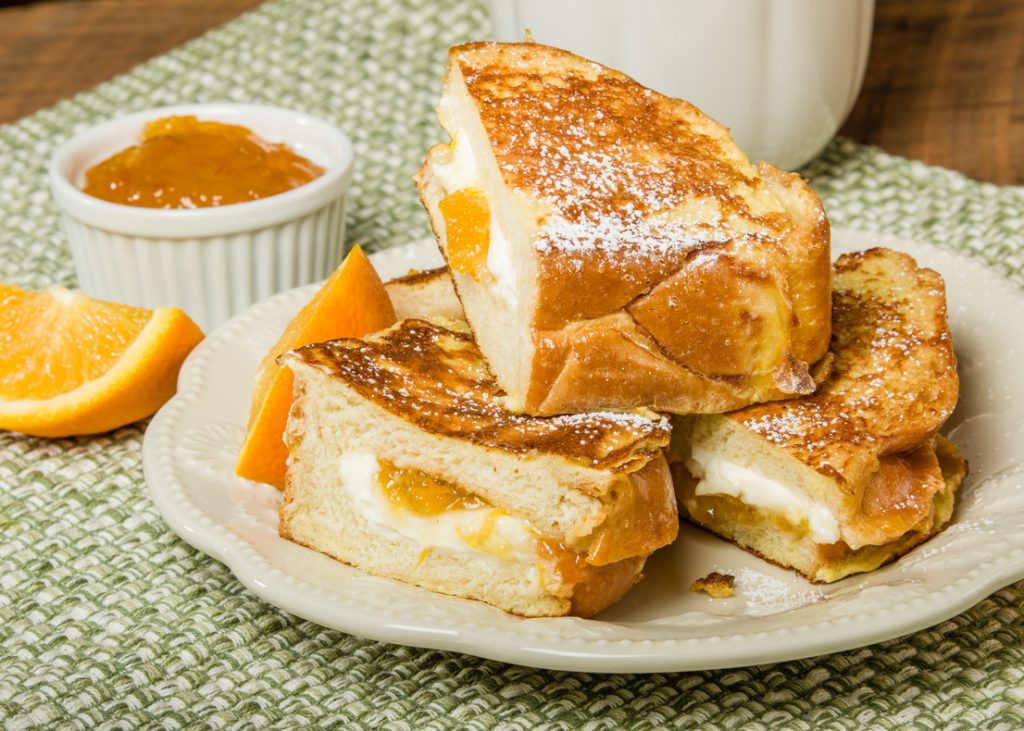 Even out in the wild, you can indulge yourself with something fancy like stuffed French toast without the help of pie iron. You can simply use tin foil instead. For this version, you'll enjoy the light and fluffy cream cheese mixed with pineapple and pecans for a healthy, yet delicious filling.
If you're up to the task, you can manually beat the cream cheese if you don't have an electric mixer. If not, then you can make it ahead of time. Just remember to store it in your chiller along with plenty of ice to maintain its structure.
Recipe for Inspiration: Amazing Stuffed French Toast
Cinnamon Apple Yogurt Bowls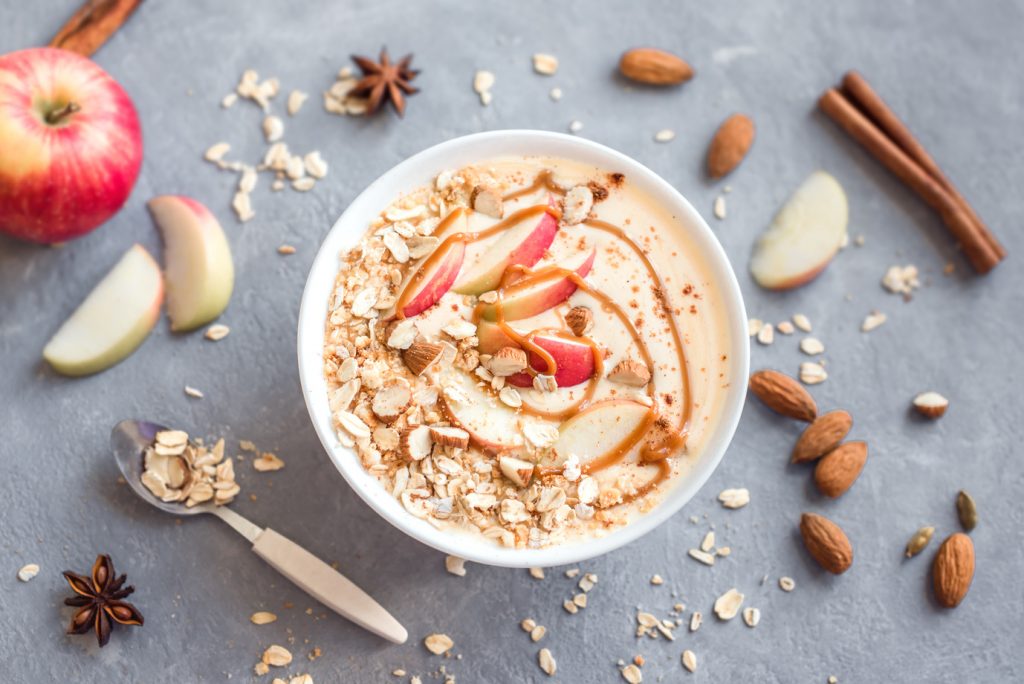 Yogurt bowls are one of the ideal camping breakfast foods you can make. They're easy to prepare, don't need many ingredients, and they're healthy and packed with energy boosters to boot. This recipe combines apples, golden raisins, yogurt, and walnuts for an energy-boosting breakfast!
The only downside? You have to cook the apples and raisins with cinnamon and nutmeg. So prepare this ahead if you want to save time.
Recipe for Inspiration: Cinnamon Apple Yogurt Bowls
Avocado Breakfast Sandwich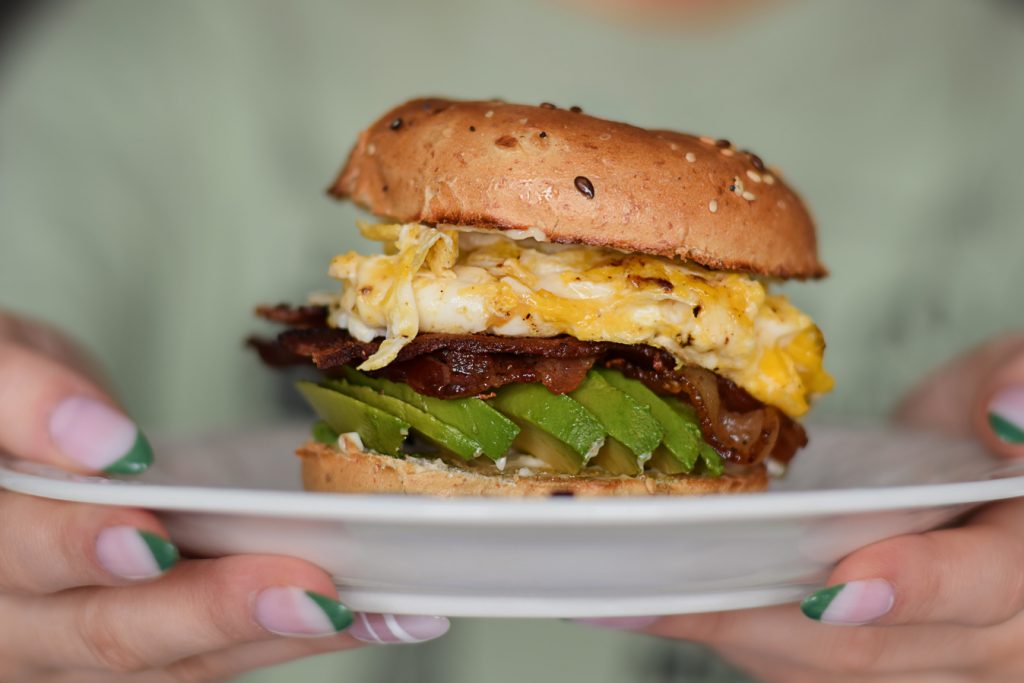 Here's another genius camping breakfast idea to try on your next trip! This easy recipe is done in just 35 minutes. And even less if you're used to cooking outside with limited resources. Nevertheless, this recipe combines individual components such as fried eggs, bacon, and avocado that are easy to put together. You don't need many kitchen tools too, all you need is your non-stick skillet and a camp stove. If you're confident, you can even cook it over a fire or grill.
Recipe for Inspiration: Bacon Egg and Avocado Bagel Breakfast Sandwich
Mixed Fruit Salad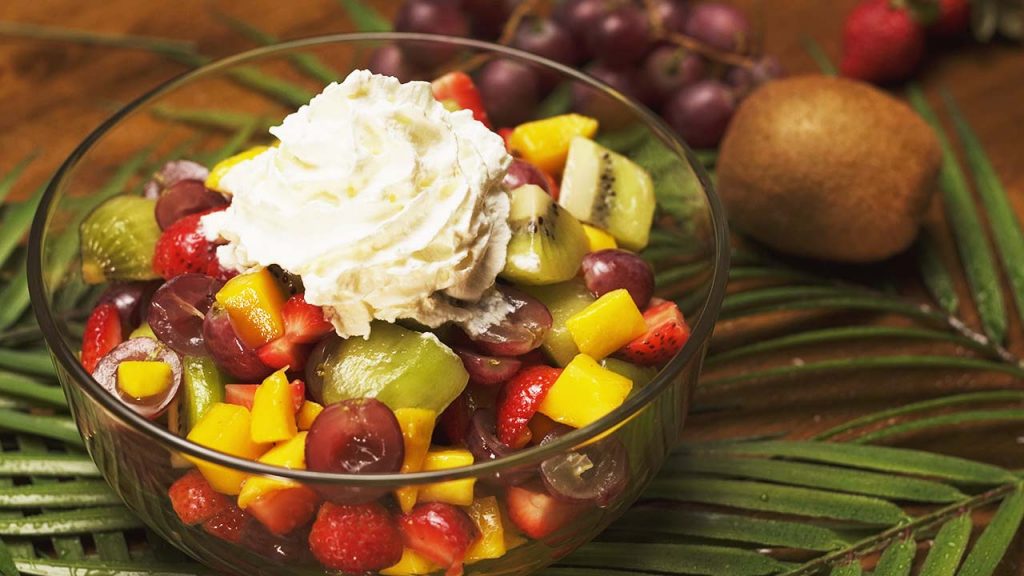 For a breakfast that is fresh and light, fresh fruits with agave syrup and whipped cream are a perfect choice. The sweet combination of mangoes, kiwi, strawberries, and grapes is perfect with the camping atmosphere. After all, the idea of camping is to make everything simple. Of course, you're still free to add delicious toppings such as Greek yogurt, maple syrup, and nuts. Maybe throw some of your trail mix in the bowl too!
Recipe for Inspiration: Mixed Fruit Salad
Diabetic-Friendly Apple Oatmeal Muffins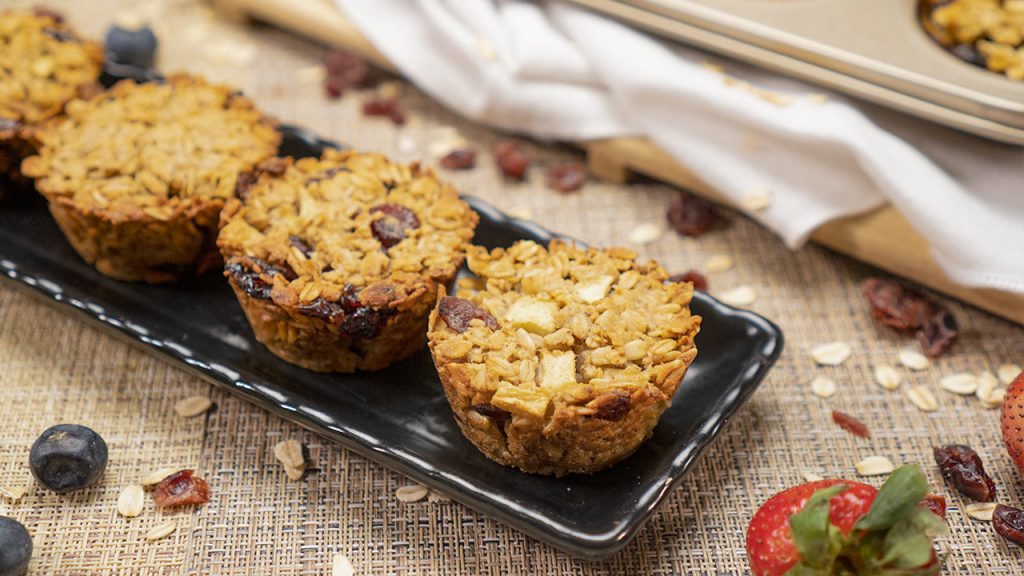 Now, if you are still not too comfortable making outdoor breakfasts, you can make these diabetic-friendly apple oatmeals before leaving for camp! Packed with healthy fibers, this is just the right snack to make you feel energized for a hike. But since this is a make-ahead camp breakfast meal, don't forget to cover them in tin foil and heat up before serving.
Recipe for Inspiration: Diabetic-Friendly Apple Oatmeal Muffins
No-Bake Granola Bars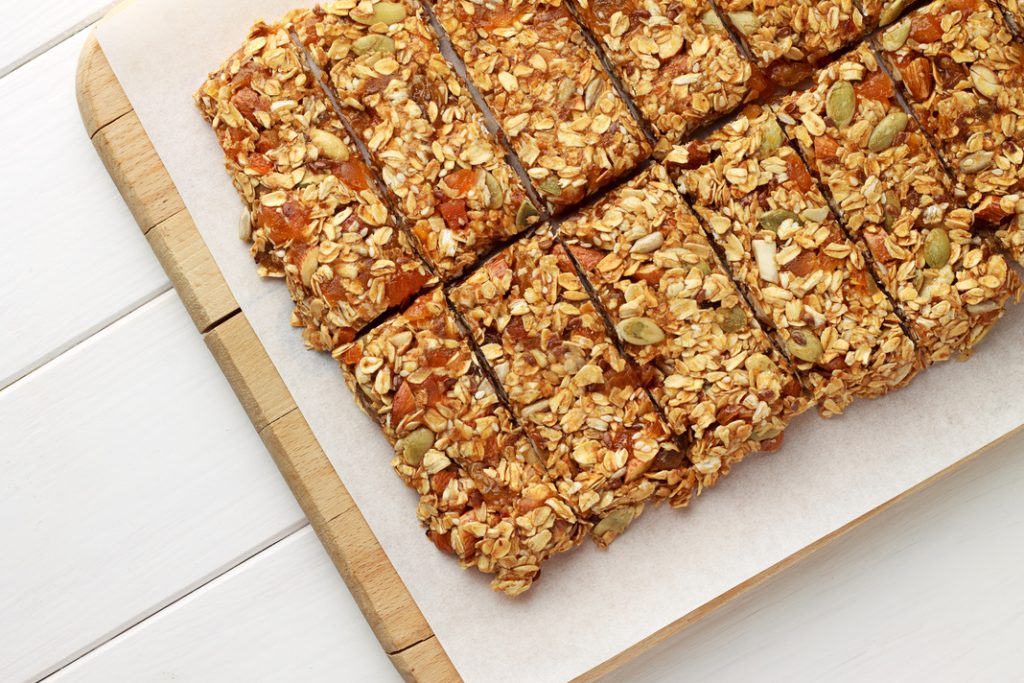 No-bake recipes are blessings from above! Easily one of the best camping breakfast ideas, these no-cook breakfast granola bars require no cooking nor reheating.
A single bar features breakfast staples such as oats, nuts, and dried fruits chopped into tiny pieces. Mixed with peanut butter and honey, they make a truly scrumptious yet healthy meal.
Recipe for Inspiration: Easy No-Bake Granola Bars 
Grilled Cheese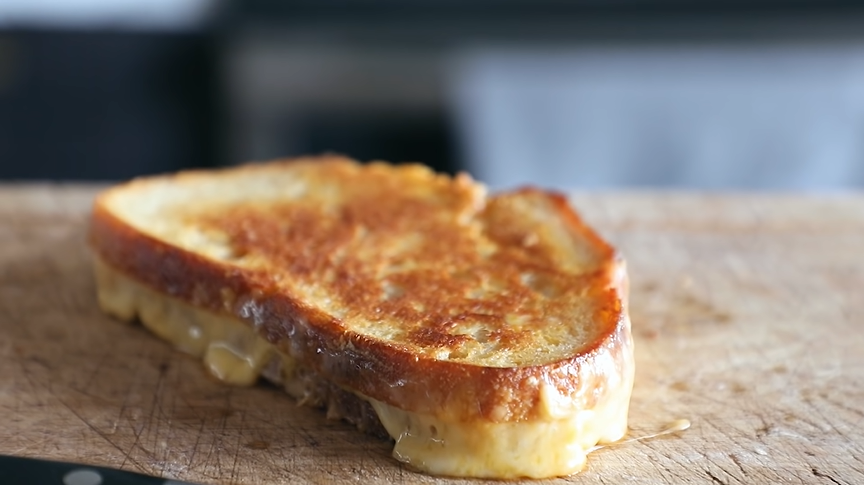 Ingredients are important to think about when planning for your camping meals. Is your list of them too long? Would they be bulky in your bag? As much as possible, you'll want to minimize the things you have to take with you. If you're looking to pack light, then grilled cheese is definitely the choice for you. It only needs three ingredients: bread, cheese, and butter. Considered as one of the easiest camping breakfast ideas, not only does it need simple ingredients, it's also very easy to cook on a skillet over a campfire.
Recipe for Inspiration: Grilled Cheese