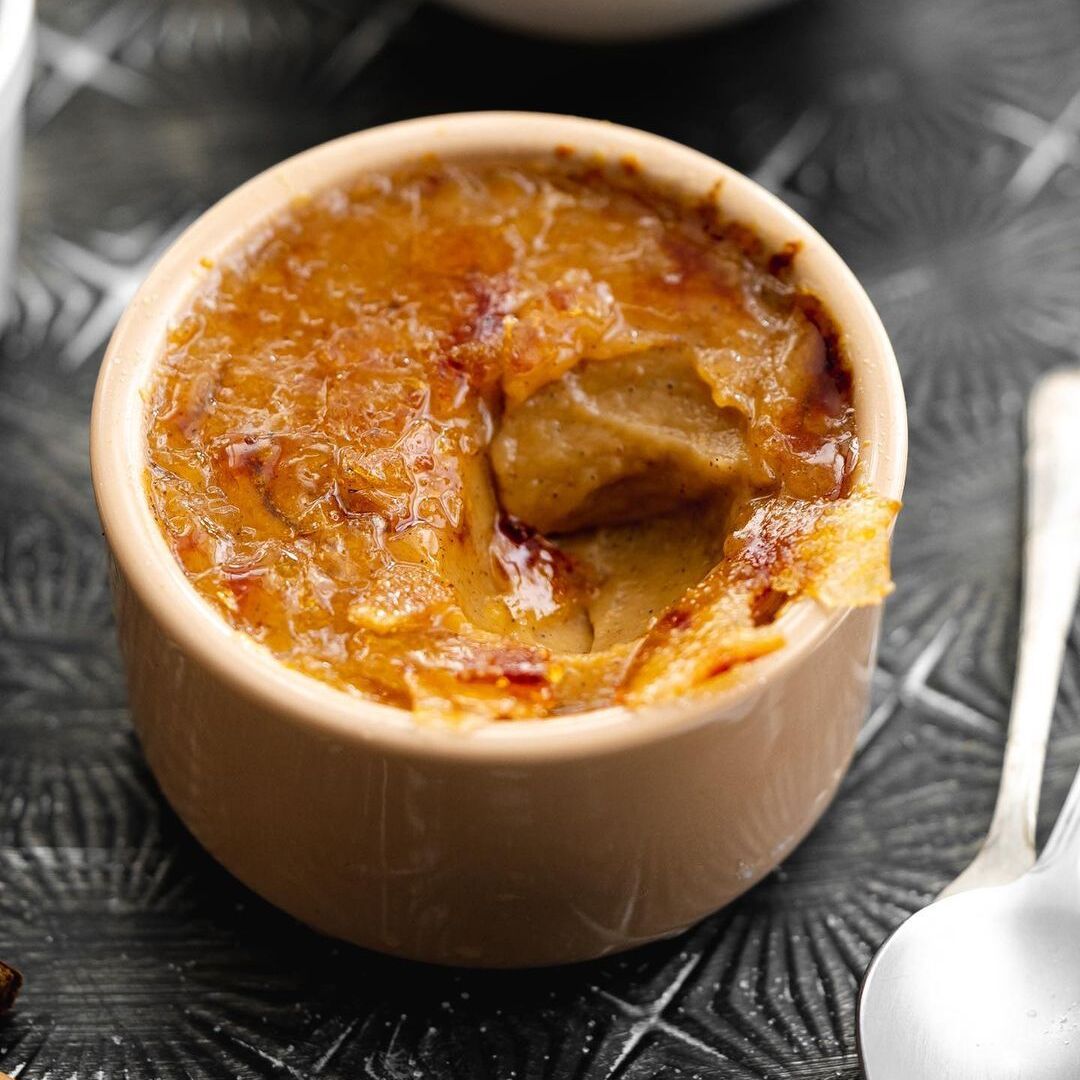 Pumpkin Creme Brulee Recipe
How To Make Pumpkin Creme Brulee
Have a few bites of appetizers to prep you for the big meal. Hungry but don't want anything too heavy? These snack and appetizer recipes are sure to satisfy you and keep the hunger pangs at bay. From healthy snacks to extravagant party appetizers, you'll find anything light bite that suits your fancy right here!
Ingredients
4 egg yolks
1/2 cup granulated sugar
1/2 cup pumpkin puree
1 1/2 cups heavy cream
1/2 teaspoon vanilla extract
1/2 teaspoon ground cinnamon
1/4 teaspoon ground ginger
1/4 teaspoon ground nutmeg
1/8 teaspoon ground cloves
4 tablespoons brown sugar, for caramelizing
Instructions
Preheat oven to 325°F (165°C). Place four 6-ounce ramekins in a roasting pan.

In a medium bowl, whisk together the egg yolks and granulated sugar until well combined.

Add the pumpkin puree, heavy cream, vanilla extract, cinnamon, ginger, nutmeg, and cloves to the bowl. Whisk until smooth and fully incorporated.

Divide the mixture equally among the ramekins. Fill the roasting pan with enough hot water to reach halfway up the sides of the ramekins.

Carefully transfer the roasting pan to the preheated oven. Bake for 30-35 minutes, or until the custards are set but still slightly jiggly in the center.

Remove the ramekins from the water bath and let them cool to room temperature. Then, refrigerate for at least 2 hours, or overnight, to fully chill.

Just before serving, sprinkle 1 tablespoon of brown sugar evenly over the top of each custard. Use a kitchen torch to caramelize the sugar until it forms a golden crust.

Serve immediately and enjoy the creamy and rich pumpkin creme brulee.
Nutrition
Calories :

385kcal

Total Fat :

29g

Saturated Fat :

17g

Cholesterol :

275mg

Sodium :

24mg

Total Carbohydrates :

27g

Dietary Fiber :

2g

Sugar :

22g

Protein :

5g