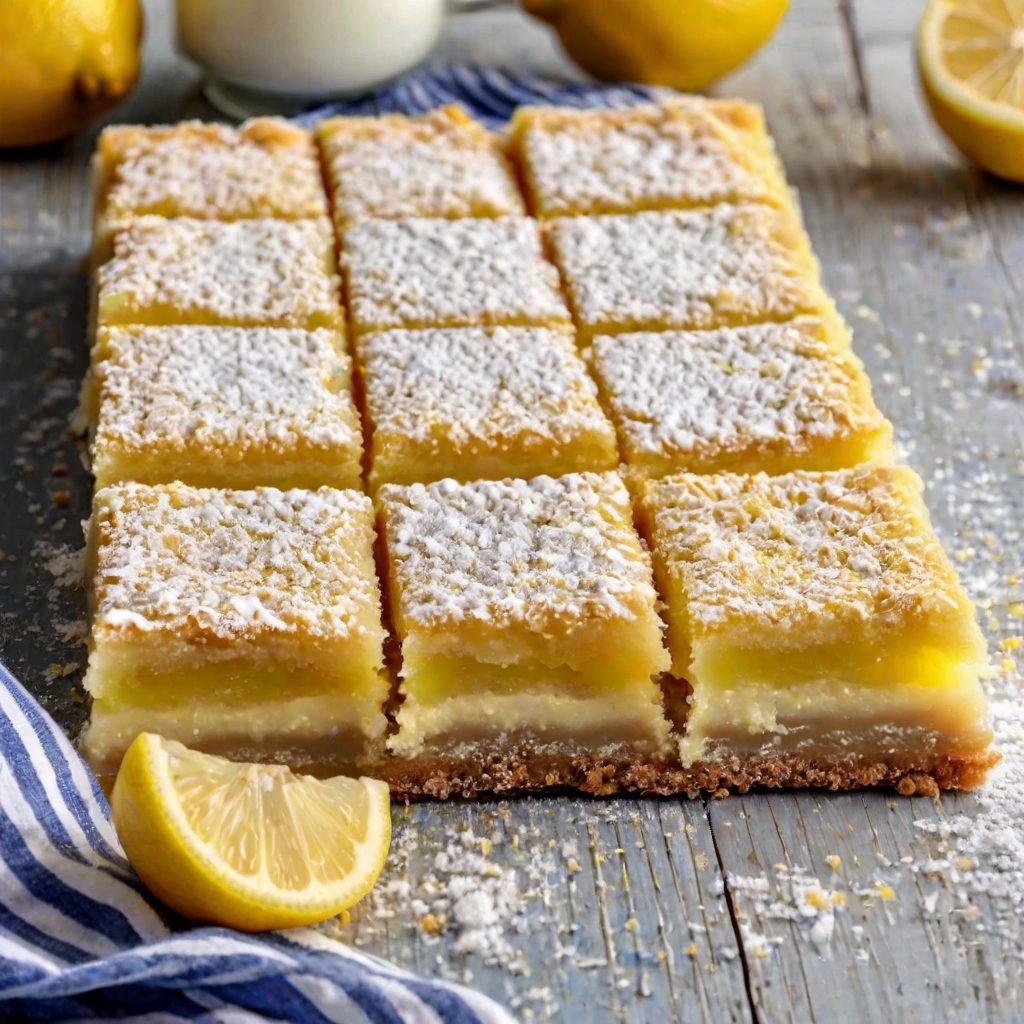 Ina Garten Lemon Bars Recipe
How To Make Ina Garten Lemon Bars Recipe
A tangy, sweet and superbly satisfying dessert recipe.
Ingredients
1/2 pound unsalted butter, at room temperature
1/2 cup granulated sugar
2 cups all-purpose flour
1/8 teaspoon kosher salt
6 extra-large eggs, at room temperature
3 cups granulated sugar
2 tablespoons grated lemon zest (4 to 6 lemons)
1 cup freshly squeezed lemon juice
1 cup all-purpose flour
Confectioners' sugar, for dusting
Instructions
Preheat the oven to 350 degrees F.
Using an electric mixer, cream the butter and sugar until light and fluffy.
In a separate bowl, sift together the flour and salt and add them to the butter mixture. Mix until just blended.
Press the dough evenly into a 9×13 inch baking dish, building up a 1/2-inch edge on all sides.
Bake the crust for 15-20 minutes, until lightly golden brown. Set aside to cool.
For the filling, whisk together the eggs, sugar, lemon zest, lemon juice, and flour.
Pour the mixture over the crust and bake for 30-35 minutes, or until the filling is set.
Let cool to room temperature.
Cut into triangles and dust with confectioners' sugar.
Nutrition
Calories :

1153kcal

Total Fat :

50g

Saturated Fat :

30g

Cholesterol :

399mg

Sodium :

147mg

Total Carbohydrates :

172g

Dietary Fiber :

3g

Sugar :

133g

Protein :

12g