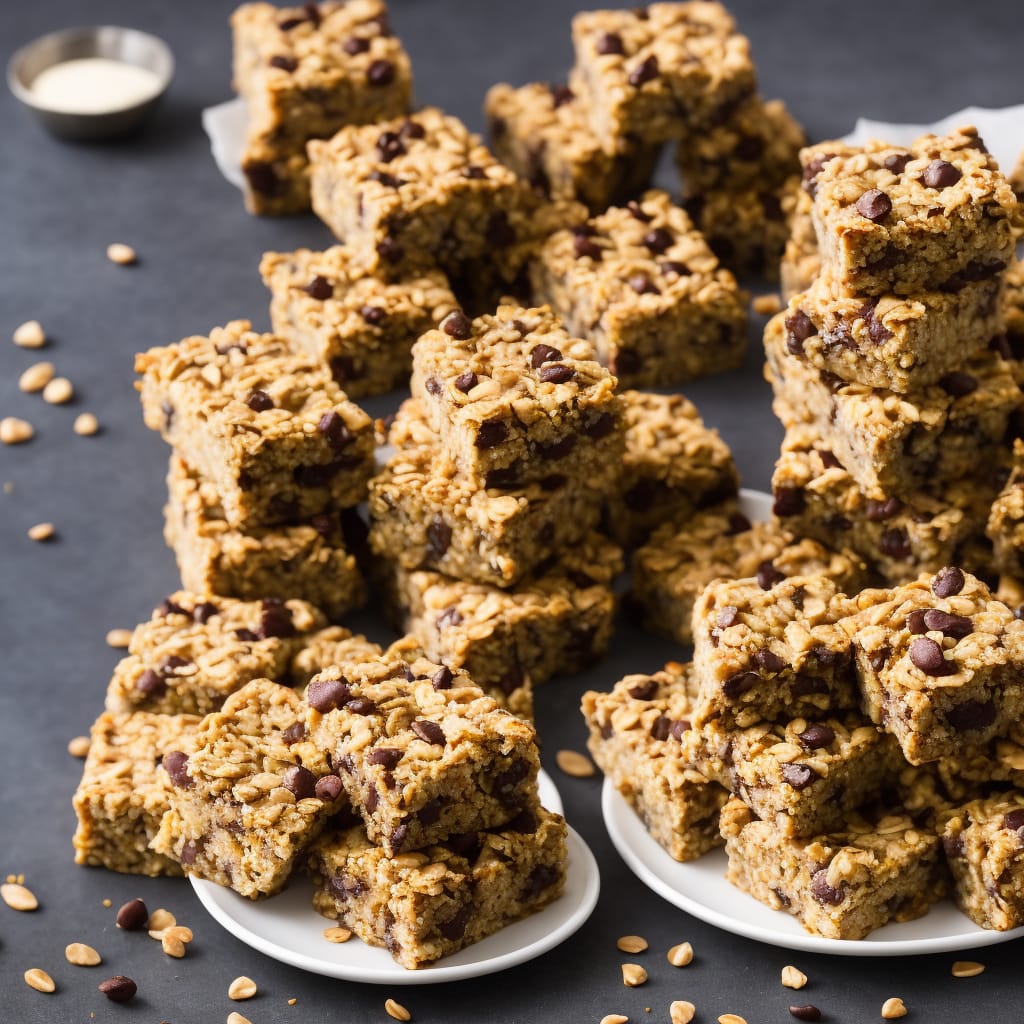 High-Fiber, High-Protein Breakfast Bars Recipe
How To Make High-Fiber, High-Protein Breakfast Bars
Ingredients
2 cups rolled oats
1/2 cup almond butter
1/4 cup honey
1/4 cup unsweetened applesauce
1/4 cup ground flaxseed
1/4 cup chia seeds
1/2 cup chopped nuts (such as almonds or walnuts)
1/4 cup dried cranberries
1/4 cup dark chocolate chips
Instructions
Preheat the oven to 350°F (175°C). Grease a baking dish.

In a large bowl, mix together the rolled oats, almond butter, honey, applesauce, ground flaxseed, chia seeds, chopped nuts, dried cranberries, and dark chocolate chips.

Press the mixture evenly into the greased baking dish.

Bake for 20-25 minutes, or until the edges are golden brown.

Allow the bars to cool completely, then cut into squares or rectangles.

Store in an airtight container for up to a week.
Nutrition
Calories :

320kcal

Total Fat :

15g

Saturated Fat :

2g

Cholesterol :

0mg

Sodium :

25mg

Total Carbohydrates :

42g

Dietary Fiber :

7g

Sugar :

16g

Protein :

11g