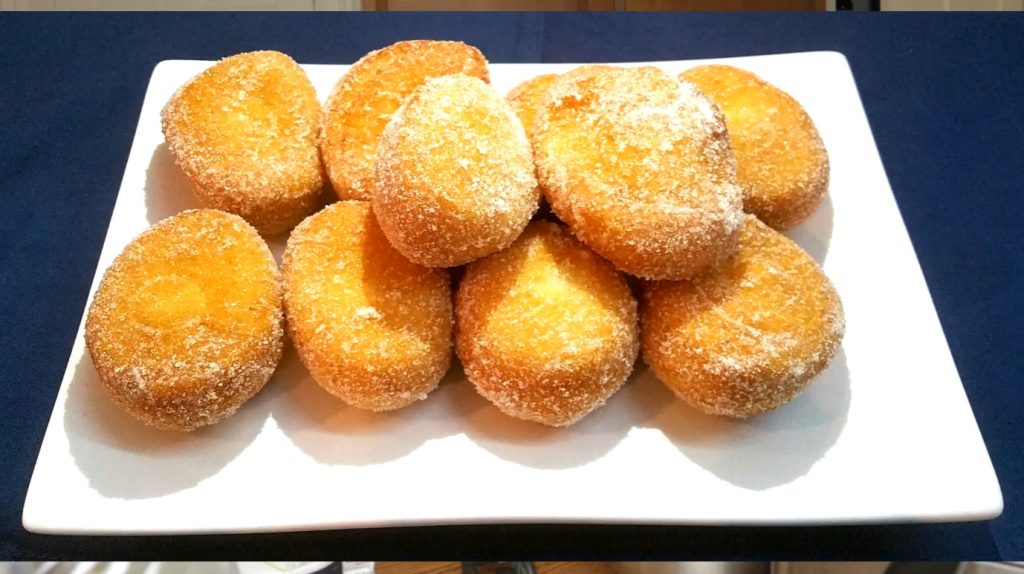 Chinese Donuts Recipe
I've been to a lot of buffets, and my favorite is always the Asian cuisine section. There's just so much more variety in terms of food and flavor. That's why I spent a lot of time at that Chinese buffet table choosing different kinds of food ranking from spicy to savory. After I had my hefty meal of mostly Chinese food, I tried out their dessert table next. And, honestly, there was this one dessert that caught my interest so much that I just kept returning to get more. These were the soft and fluffy Chinese donuts that had a delicious sugar coating.
It was a really tasty dessert that completed my whole buffet experience. As soon as I got home, I just wanted to try and recreate that great tasting Chinese doughnut. I did some research about it first, and apparently the ones they served at the buffet were another version of a Chinese donut. The traditional kind is actually called a youtiao or Chinese fried dough. It's a bit similar to churros or crullers, and is also considered as a Chinese breakfast favorite.
I'll be sure to make one of those next time since I'm also a fan of churros. But, for now, I wanted the deep fried donuts Chinese style that they served at the buffet. I've made before so I'm familiar with some of the ingredients needed for making sweet donuts. For this Chinese donut recipe, I made sure that the ingredients were kitchen-friendly so that you can easily make it at home.
Start off by making the dough, and then use a biscuit cutter to make those perfect round doughnuts. Next is to deep fry the donuts, and wait for them to turn golden brown. After that, generously coat them with granulated sugar to recreate those deliciously sweet Chinese sugar donuts. Feel free to add more sugar coating so that it's extra sweet and tasty. I let them cool for a little while, and then excitedly munched on them. It was so good that I made another batch of these tasty Chinese donuts to share with my friends.
How To Make How To Make Chinese Donuts
Recreate a buffet favorite with this deliciously sweet and puffy fried Chinese donut recipe made with simple kitchen ingredients.
Instructions
Pour 2-inches of canola oil into a heavy-bottomed pot with a deep-fry thermometer attached. Heat to 350 degrees F.
Meanwhile, in the bowl of a food processor, combine the flour, sugar, salt, and baking powder. Add the butter and pulse several times to cut the butter into the flour until the mixture resembles a coarse meal. Stir in the milk until combined.
Turn the dough out onto a floured surface and dust the dough with flour. Gently pat the dough out until it's a ½-inch in thickness. Use a 2-inch round biscuit cutter to cut out circles.
Fry the doughnuts a few at a time, being careful not to overcrowd the pot. Fry for about 2 minutes per side until golden brown and cooked through, being careful not to let them burn. Let drain on paper towels to soak up the excess grease.
While still hot, generously coat each doughnut in granulated sugar.
Serve and enjoy.
Nutrition
Monounsaturated Fat: 

2.02g
Polyunsaturated Fat: 

0.50g