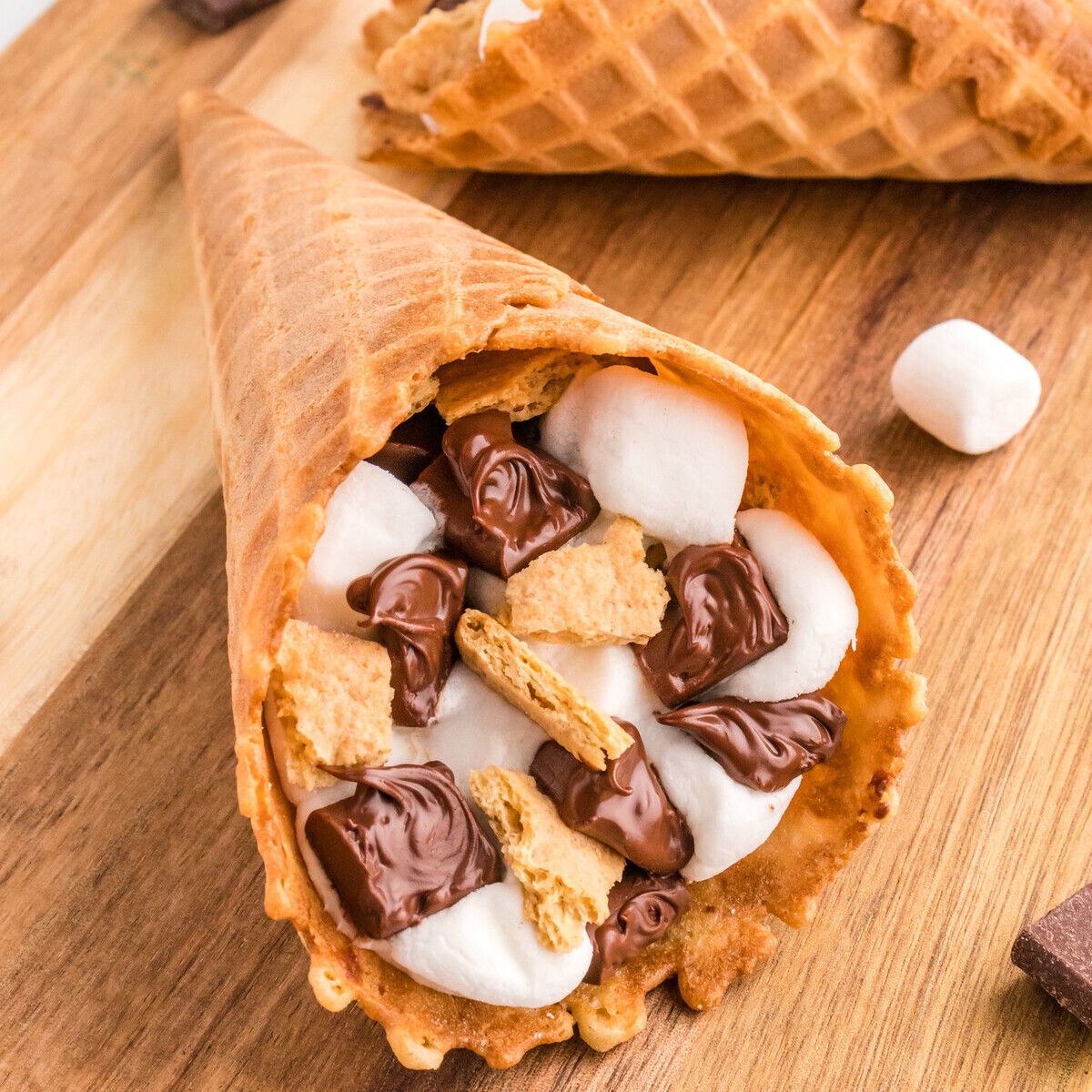 Campfire S'mores in a Cone Recipe
How To Make Campfire S'mores in a Cone Recipe
Have a few bites of appetizers to prep you for the big meal. Hungry but don't want anything too heavy? These snack and appetizer recipes are sure to satisfy you and keep the hunger pangs at bay. From healthy snacks to extravagant party appetizers, you'll find anything light bite that suits your fancy right here!
Ingredients
4 sugar cones
1 cup mini marshmallows
1 cup chocolate chips
1 cup crushed graham crackers
Instructions
Start by prepping your campfire and making sure you have hot coals ready.
Take a sugar cone and start layering the ingredients. Begin with a layer of mini marshmallows, followed by chocolate chips, and then crushed graham crackers.
Repeat the layers until the cone is filled, making sure to leave a small space at the top to prevent overflow.
Wrap each filled cone tightly in aluminum foil.
Place the wrapped cones on the hot coals and cook for 5 minutes, rotating occasionally.
Remove the cones from the fire using tongs and allow them to cool slightly before unwrapping.
Carefully unwrap the cones and enjoy the gooey and delicious campfire s'mores in a cone!
Nutrition
Calories :

300kcal

Total Fat :

12g

Saturated Fat :

7g

Cholesterol :

0mg

Sodium :

100mg

Total Carbohydrates :

46g

Dietary Fiber :

2g

Sugar :

29g

Protein :

3g