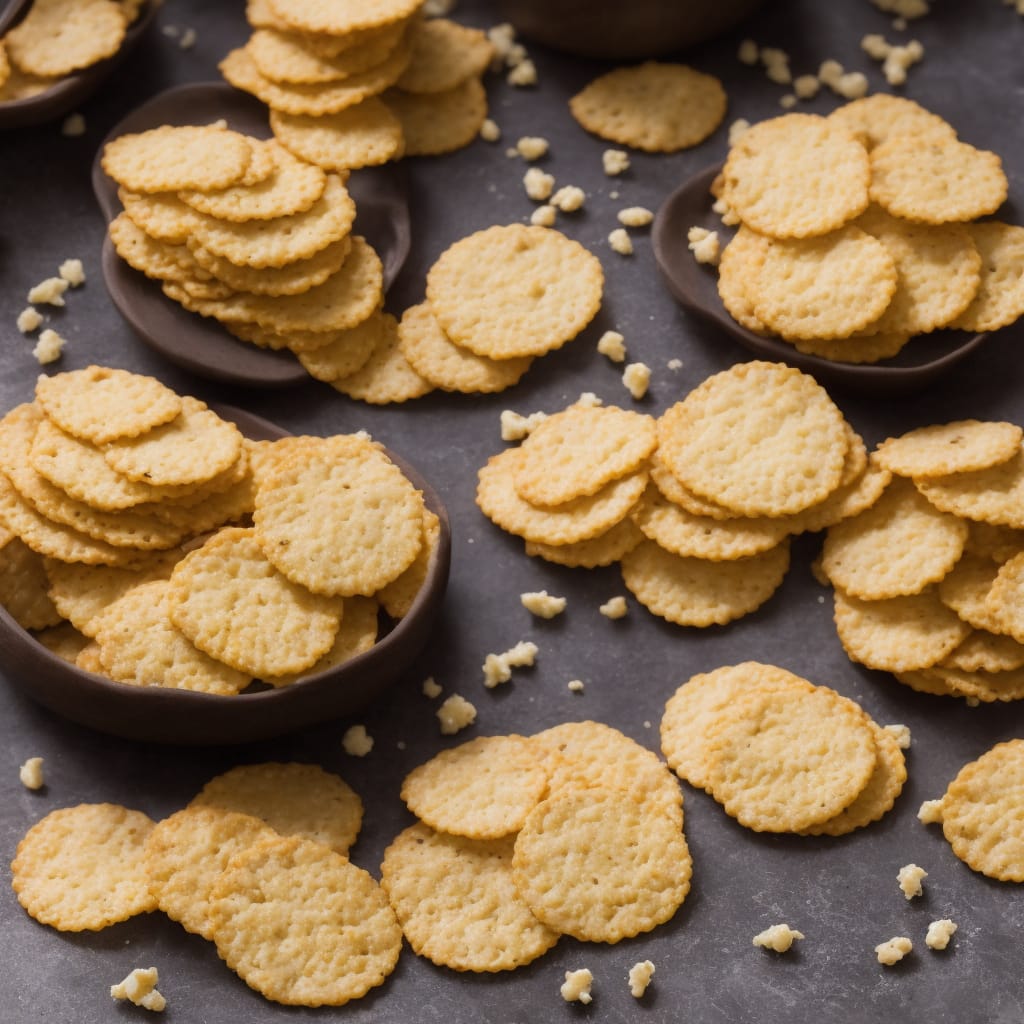 Basic Keto Cheese Crisps Recipe
How To Make Basic Keto Cheese Crisps
On a strict diet? Changing your eating habits? Don't worry! You can still have delicious meals for breakfast, lunch, and dinner without breaking your diet. Check out our low carb recipes for some tasty yet healthy meals!
Ingredients
1 cup shredded cheddar cheese
1 cup shredded mozzarella cheese
1/2 tsp garlic powder
1/2 tsp onion powder
1/4 tsp paprika
Salt and pepper to taste
Instructions
Preheat the oven to 400°F (200°C) and line a baking sheet with parchment paper.

In a mixing bowl, combine the shredded cheddar cheese, shredded mozzarella cheese, garlic powder, onion powder, paprika, salt, and pepper. Mix well.

Spoon small mounds of the cheese mixture onto the prepared baking sheet, leaving some space in between each mound.

Flatten each mound slightly with the back of a spoon.

Bake in the preheated oven for 10-15 minutes, or until the edges of the cheese crisps turn golden brown.

Remove from the oven and let them cool for a few minutes before serving.
Nutrition
Calories :

80kcal

Total Fat :

6g

Saturated Fat :

4g

Cholesterol :

20mg

Sodium :

150mg

Total Carbohydrates :

0g

Dietary Fiber :

0g

Sugar :

0g

Protein :

6g