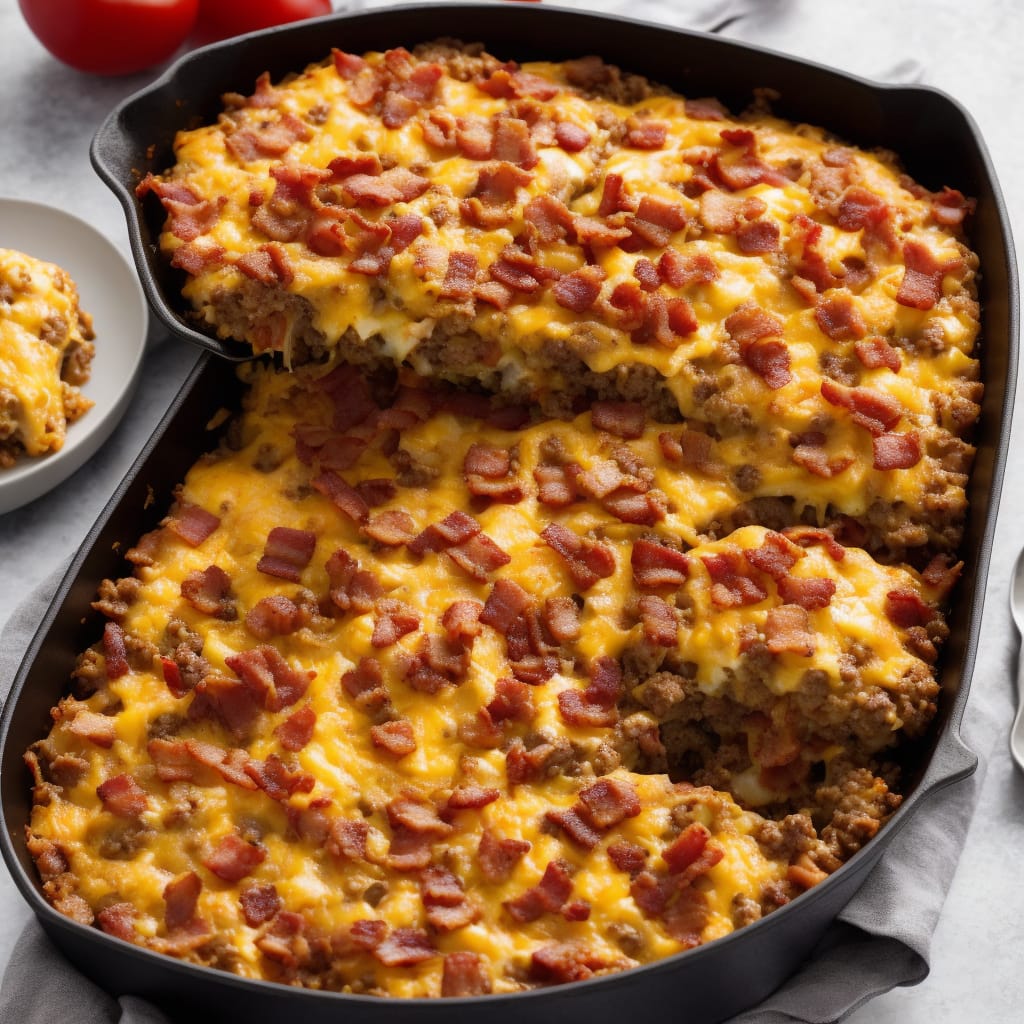 Low-Carb Bacon Cheeseburger Casserole Recipe
How To Make Low-Carb Bacon Cheeseburger Casserole
On a strict diet? Changing your eating habits? Don't worry! You can still have delicious meals for breakfast, lunch, and dinner without breaking your diet. Check out our low carb recipes for some tasty yet healthy meals!
Ingredients
1 lb ground beef
6 slices bacon, cooked and crumbled
1 small onion, diced
2 cloves garlic, minced
1 tsp salt
1/2 tsp black pepper
1/2 tsp paprika
1/2 tsp dried mustard
1/4 cup low-carb ketchup
1/4 cup mayonnaise
1/4 cup yellow mustard
2 cups shredded cheddar cheese
Instructions
Preheat oven to 350°F (175°C).

In a large skillet, cook ground beef over medium heat until browned. Drain any excess fat.

Add onion and garlic to the skillet and cook until softened.

Stir in salt, black pepper, paprika, and dried mustard.

Remove skillet from heat and stir in ketchup, mayonnaise, and yellow mustard until well combined.

Transfer the beef mixture to a greased casserole dish and spread it evenly.

Sprinkle cooked and crumbled bacon over the beef mixture.

Top with shredded cheddar cheese.

Bake in the preheated oven for 20-25 minutes, or until the cheese is melted and bubbly.

Let the casserole cool for a few minutes before serving.
Nutrition
Calories :

420kcal

Total Fat :

28g

Saturated Fat :

13g

Cholesterol :

100mg

Sodium :

1000mg

Total Carbohydrates :

5g

Dietary Fiber :

1g

Sugar :

3g

Protein :

34g