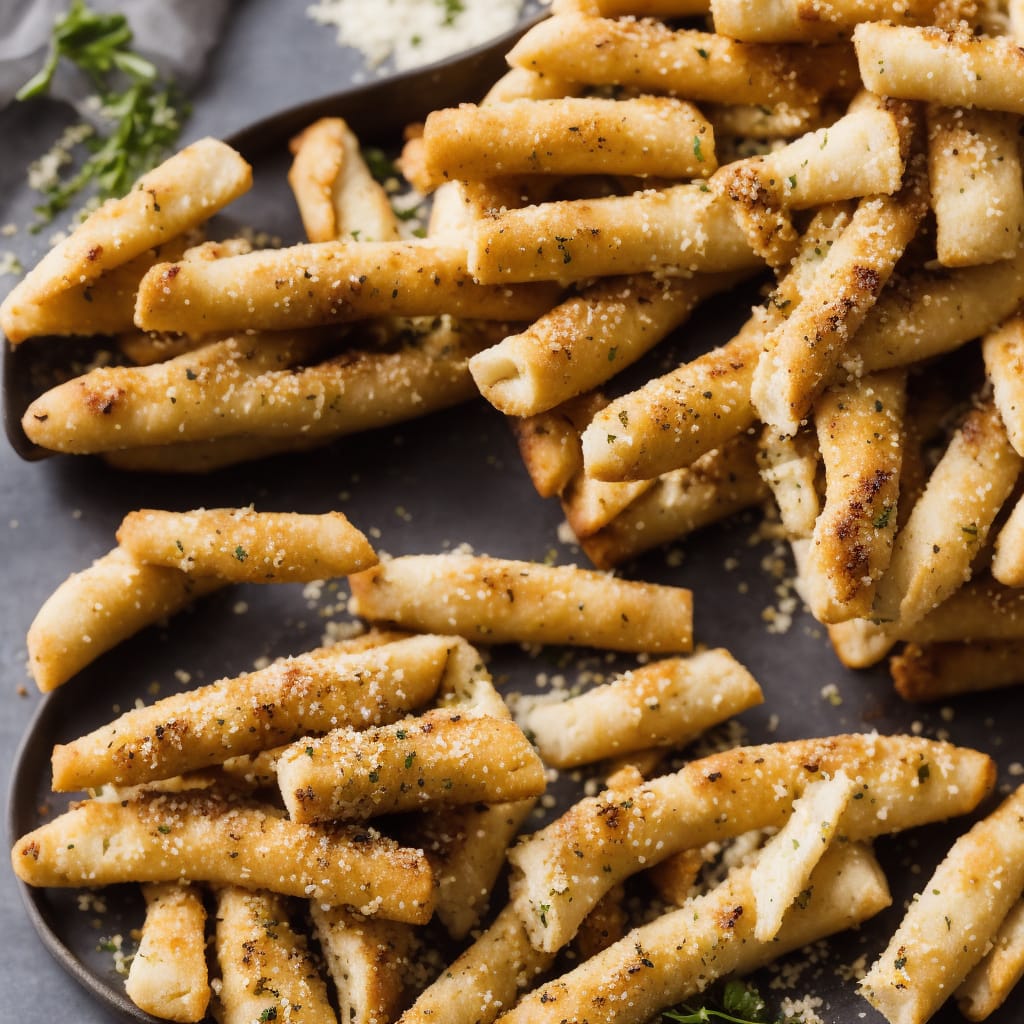 Quick Garlic Breadsticks Recipe
How To Make Quick Garlic Breadsticks
Dive into the art of bread-making with our bread dough recipes! Learn how to bake bread and other dough food with these bread dough recipes. From sourdough bread to scones, there's no bread you won't know how to make. Learn from our recipes and you'll soon be ready to open your own bakery in no time!
Ingredients
4 slices of bread
4 tablespoons of butter, melted
2 cloves of garlic, minced
1/4 cup of grated Parmesan cheese
1/2 teaspoon of dried parsley
1/4 teaspoon of garlic powder
1/4 teaspoon of salt
Instructions
Preheat your oven to 350°F (175°C).

Place the bread slices on a baking sheet.

In a small bowl, combine the melted butter, minced garlic, grated Parmesan cheese, dried parsley, garlic powder, and salt.

Brush the butter mixture over the bread slices, making sure to evenly coat each one.

Bake the breadsticks in the preheated oven for about 10-12 minutes, or until they are golden brown and crispy.

Remove from the oven and serve hot.
Nutrition
Calories :

216kcal

Total Fat :

14g

Saturated Fat :

8g

Cholesterol :

34mg

Sodium :

456mg

Total Carbohydrates :

18g

Dietary Fiber :

2g

Sugar :

2g

Protein :

5g