We all love going to a local bakery to grab some freshly baked crescent rolls, but we guarantee that these easy homemade ones are equally delicious. This fluffy, buttery pastry is also a perfect afternoon snack, especially when paired with a cup of jasmine tea or brazilian coffee. This jam-filled crescent rolls recipe will give you a delicious snack that will satisfy your pasty-loving taste buds.
Tips For Making Jam-filled Crescent Rolls
Making bread may seem intimidating especially for beginners, but these jelly crescent rolls are surprisingly easy to make. No one can go wrong with serving these delectable dinner rolls. So here are a couple of tips to guide you into making the best homemade crescent rolls:
Make your own dough.

Although a ready-made

crescent dough sheet

works fine, you can make your own dough with this 30-minute

freezer

crescent rolls recipe

, if you have the time. 

Create a perfect crescent shape.

Cut your dough to create several triangles. Start from the wide end, then roll each triangle up to the tip and form it into a

crescent shape

. Simple, right?

Make your own jam.

In this recipe, we used a ready-to-use apricot jam, but you can try making our sweet and scrumptious

peach jam recipe

. You can use it to fill your

dough

and make your dinners extra special.

Be careful not to overfill your dough

as it can be difficult to roll them.

When making

jam filled crescent bread

, you need to spread just enough filling onto the triangles before you roll them up.

Brush some butter on top for additional flavor.

Brushing butter before you bake them adds a wonderfully sweet and buttery flavor to your

homemade rolls

.

When placing your rolls on a baking sheet, make sure to leave at least two inches between each roll. They will puff up once they're baked and the spaces will prevent them from sticking to each other.
How to Make Jam-Filled Crescent Rolls
These stuffed crescent rolls are filled with a delicious apricot jam for fruity dinner roll you can enjoy any time of the day. They are light, soft, and best served while warm.
Advertisement
Continue Reading Below
Ingredients
1

pkg

crescent rolls dough

1

jar

apricot jam

1

tsp

cinnamon
Instructions
Preheat your oven to 375 degrees F.

Remove crescent rolls from the package and unroll them before placing them on an ungreased cookie sheet.

Spread a layer of jam on each triangle.

Sprinkle cinnamon over the jam.

Roll each triangle from the bottom up to the tip.

Place the roll in a cookie sheet and bake for 10 to 11 minutes or until golden brown.

Take them out of the oven and serve while warm.
Advertisement
Continue Reading Below
Advertisement
Continue Reading Below
Commonly Asked Questions
Are crescent rolls and croissants the same thing?
Crescent rolls have a buttery and slightly crisp exterior and fluffy and soft interior. Croissants, on the other hand, are flaky and tastier. Crescent rolls are often served as dinner rolls while croissants are commonly served for breakfast. Making croissants is more complicated as it requires the folding of the dough multiple times to achieve its flaky texture. Crescent rolls, on the other hand, are easier to make and they have a shorter baking time. Taste the difference by making this chocolate caramel croissants recipe after enjoying our homemade crescent rolls.
What can I use instead of crescent roll dough?
Puff pastry will also work well in this recipe. Puff pastry is like a croissant, a little flaky. It's also made by layering dough and butter, while crescent rolls are made with a single layer. Puff pastry also uses butter as a leavener instead of yeast, which is also used in crescent rolls.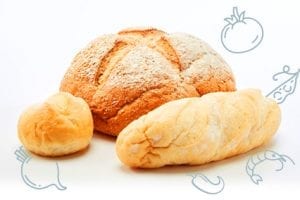 Conclusion
Jam-filled crescent rolls are a delicious snack you can enjoy on an afternoon tea or as a dinner course. They may seem difficult to make at home, but this 20-minute recipe proves that wrong. Make a large batch and enjoy soft, flavorful crescent rolls anytime you want.
Advertisement
Continue Reading Below
Topics:
Advertisement
Continue Reading Below
Advertisement
Continue Reading Below