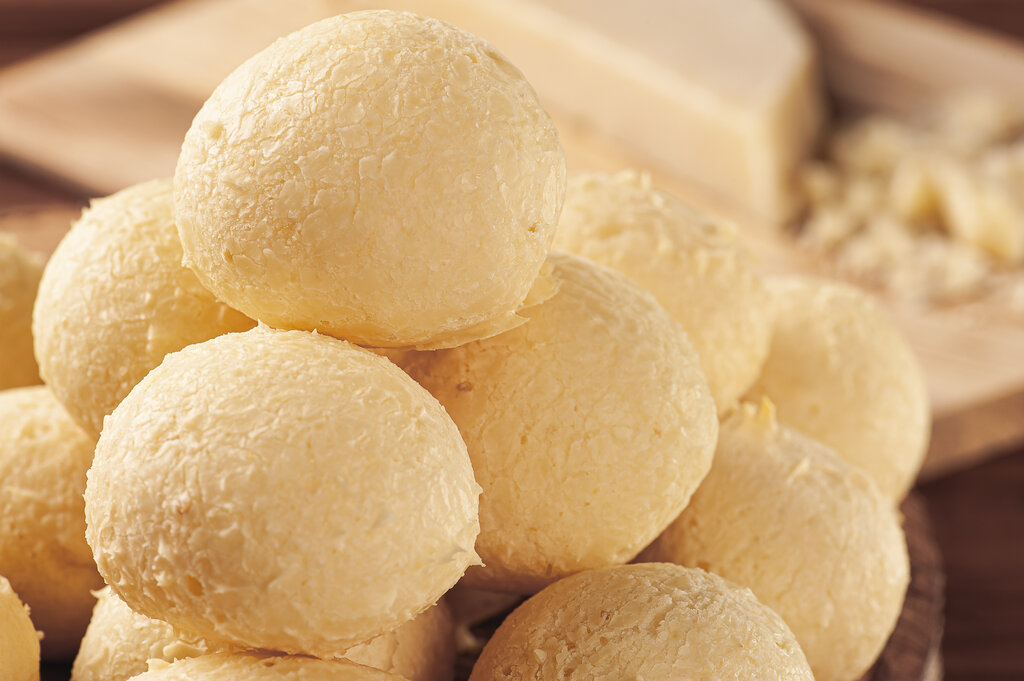 Easy Pan de Bono Recipe (Colombian Cheese Bread)
Making homemade bread is a hobby that I enjoy the most. I just love the heavenly smell of fresh bread in the mornings or afternoons. It's more flavorful and richer in taste when it's straight from the oven! Lately, I've been experimenting with bread recipes from different cuisines. I'm currently exploring Colombian recipes, and my favorite so far is the pan de bono or pandebono.
In English, it's known as Colombian cheese bread. It's packed with layers of flavors from its salty-sweet cheese filling to its soft and crumbly texture. This Colombian bread with cheese is one of their traditional staple breads in Colombia. It was easy making pan de bono since the ingredients were readily available in my local grocery store.
Another great thing about this Colombian cheese bread recipe is that it's a gluten free bread. This pan de bono doesn't use any leavening ingredients yet its resulting texture is perfectly appetizing. Instead of yeast or all-purpose flour, this Colombian bread uses two kinds of flour: cornmeal (or masa harina corn flour) and tapioca flour. Other people would use cassava starch or masarepa, which is a pre-cooked corn flour version. Both gluten free ingredients are used as alternatives.
The flour gives it that soft yet crumbly texture while the cheese, milk, and egg ingredients complete its rich and cheesy flavor. I listed a few gluten free cheese options you can try. I used queso fresco ("fresh cheese" in English), a staple Mexican cheese, to really achieve that authentic Latin American taste.
After baking my first batch of pan de bono, I made some on the side. The delicious hot coffee paired well with the rich, cheesy flavor and soft and dense texture of the pandebono. I made another batch of these homemade Colombian cheese bread to share with my family and friends. And, of course, saved some for myself to enjoy as breakfast rolls!
How To Make How To Make Easy Pan de Bono (Colombian Cheese Bread)
Enjoy this traditional pan de bono or Colombian cheese bread made with two kinds of flour, cheese, and eggs for a soft, flavorful, cheesy snack.
Ingredients
1

cup

yellow cornmeal,

cooked, ( or masa harina corn flour)

½

cup

tapioca flour,

(or tapioca starch, cassava flour)

2

tsp

granulated sugar

2

cups

grated cheese,

either farmer's cheese, monterey jack, mozzarella, feta cheese, or queso fresco

2

large eggs

1

pinch

kosher salt

3

tsp

milk,

or buttermilk, optional
Instructions
Preheat the oven to 400 degrees F. Grease a cookie sheet with parchment paper.

Combine the cooked cornmeal, tapioca flour, and sugar in a bowl, then stir in the grated cheese and the eggs.

Using a wooden spoon, mix well and taste to see if any salt is required. Add as necessary.

Knead the dough until smooth, adding the milk if it seems a bit dry. The dough must be soft and pliable.

Cover the dough in plastic wrap and leave to rest for 10 minutes.

Roll pieces of the dough into golf-ball size balls, or shape into rings.

Place the rolls on to the greased cookie sheet and bake for around 20 minutes, until puffed up and golden in color.

Serve warm from the oven.
Nutrition
Calories: 

169.13kcal

Fat: 

8.50g

Saturated Fat: 

4.57g

Trans Fat: 

0.26g

Monounsaturated Fat: 

2.22g

Polyunsaturated Fat: 

0.59g

Carbohydrates: 

15.67g

Fiber: 

0.51g

Sugar: 

1.07g

Protein: 

7.31g

Cholesterol: 

53.57mg

Sodium: 

154.98mg

Calcium: 

155.00mg

Potassium: 

48.49mg

Iron: 

0.81mg

Vitamin A: 

73.22µg