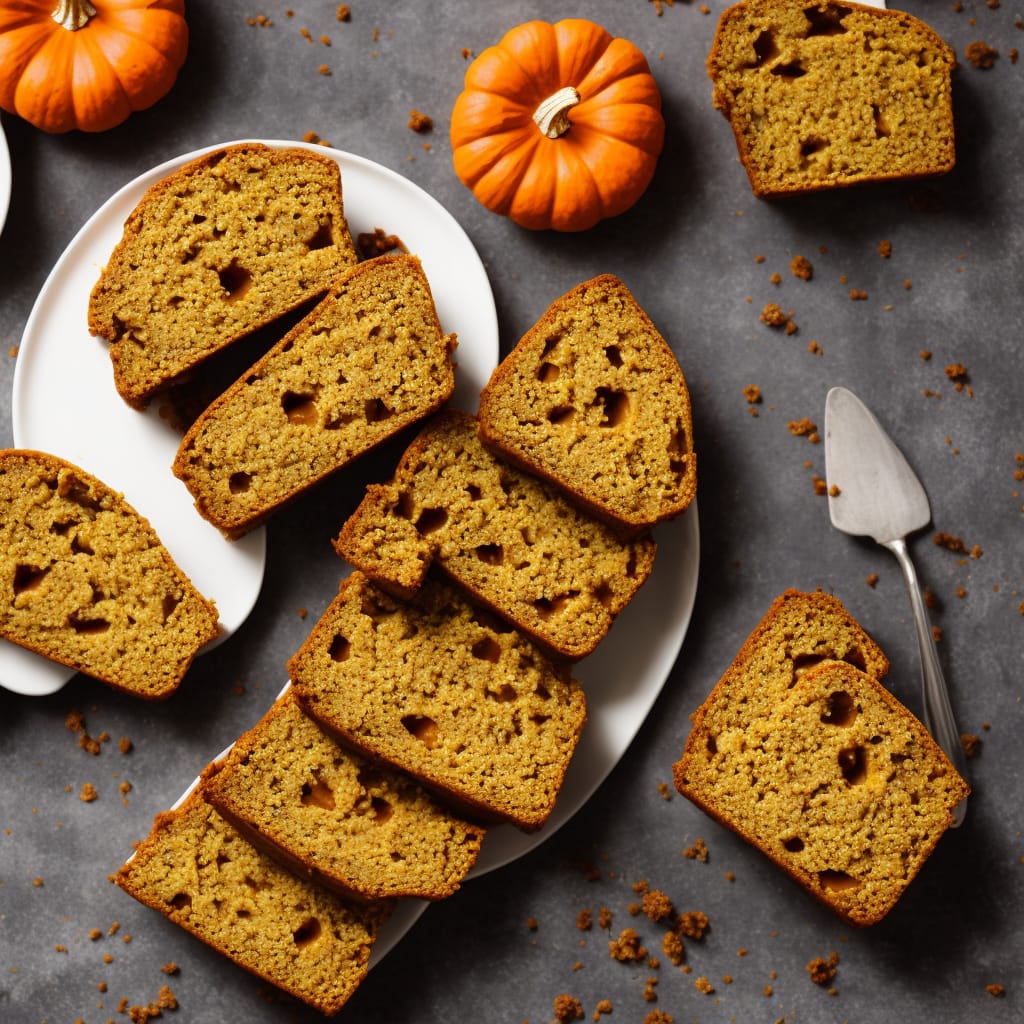 Pumpkin Pie Bread Recipe
How To Make Pumpkin Pie Bread
Dive into the art of bread-making with our bread dough recipes! Learn how to bake bread and other dough food with these bread dough recipes. From sourdough bread to scones, there's no bread you won't know how to make. Learn from our recipes and you'll soon be ready to open your own bakery in no time!
Ingredients
1 3/4 cups all-purpose flour
1 teaspoon baking soda
1/2 teaspoon salt
1 teaspoon ground cinnamon
1/2 teaspoon ground nutmeg
1/4 teaspoon ground cloves
1/4 teaspoon ground ginger
1/2 cup unsalted butter, softened
1 cup granulated sugar
2 large eggs
1 cup pumpkin puree
1/4 cup milk
1 teaspoon vanilla extract
Instructions
Preheat the oven to 350°F (175°C). Grease a loaf pan.

In a medium bowl, whisk together the flour, baking soda, salt, cinnamon, nutmeg, cloves, and ginger.

In a separate large bowl, cream together the butter and sugar until light and fluffy.

Beat in the eggs, one at a time, followed by the pumpkin puree, milk, and vanilla extract.

Gradually add the dry ingredients to the wet ingredients, mixing until just combined.

Pour the batter into the prepared loaf pan.

Bake for 60 minutes, or until a toothpick inserted into the center comes out clean.

Allow the bread to cool in the pan for 10 minutes, then transfer to a wire rack to cool completely before slicing.
Nutrition
Calories :

330kcal

Total Fat :

14g

Saturated Fat :

9g

Cholesterol :

87mg

Sodium :

392mg

Total Carbohydrates :

48g

Dietary Fiber :

1g

Sugar :

26g

Protein :

4g