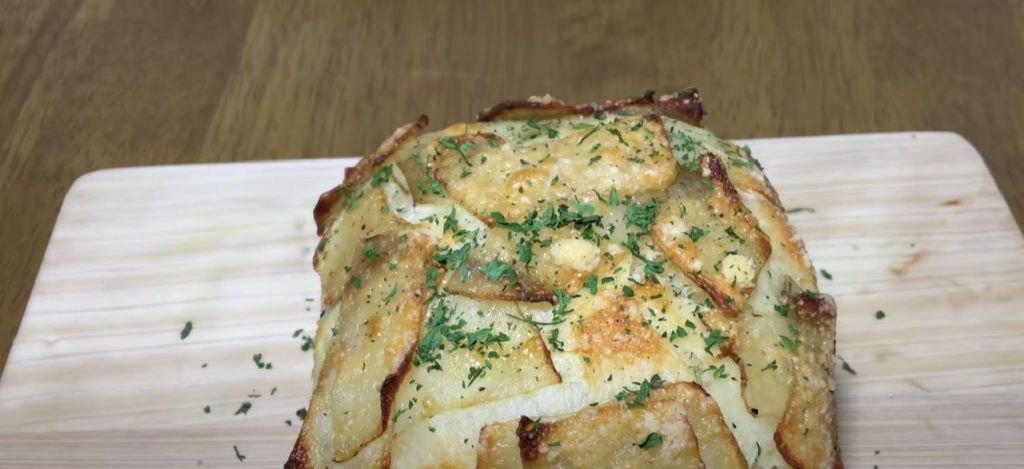 Potato and Mixed-Herb Focaccia Recipe
How To Make Potato and Mixed-Herb Focaccia
Enjoy this mixed-herb focaccia baked with potato slices. This Italian bread is seasoned with rosemary, thyme, and oregano, then baked until golden.
Instructions
Preheat the oven to 400 degrees F. Grease an 18×13-inch baking sheet with oil.
On a lightly floured work surface, roll out the dough to the size of the pan, place the dough into the pan, and press and stretch it to fit all the corners.
Brush the dough liberally with oil and arrange the potato slices, overlapping by about ¼-inch, on the dough.
Brush the potatoes liberally with oil.
Mix the salt, rosemary, thyme, oregano, and pepper in a small bowl and sprinkle over the potatoes.
Bake for 15 to 20 minutes until the potatoes are tender, their edges are browned and curled, and the dough is golden brown.
Nutrition
Monounsaturated Fat: 

11.67g
Polyunsaturated Fat: 

7.66g