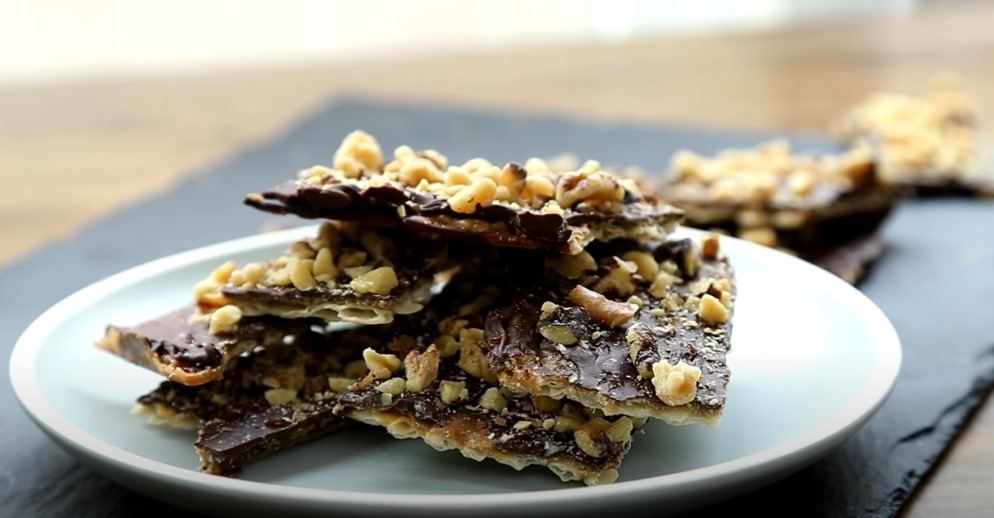 Matzoh Recipe
Make a Jewish holiday staple with this matzoh recipe. This simple unleavened bread requires just a couple of ingredients to make.
Ingredients
2

cups

unbleached all purpose flour,

plus more for rolling

½

cup

cold water
Instructions
Preheat the oven to 500 degrees F.

Place the flour in a pile on a work surface or in a bowl and make a well in the center. Pour 5 cups of water into the well and stir it with a fork, dragging the flour into the water from inside the pile.

Add more water if needed until all the flour is mixed in and the dough is soft and pliable but not sticky.

Divide the dough into 4 equal pieces and knead each about 10 times, using a little flour to keep the dough from sticking.

Scrape the work surface to remove any particles of dough and dust with clean flour.

Roll one piece of dough into a 7-inch round that is less than ⅛-inch thick. Pierce the round completely through with a fork to keep the matzoh from buckling as it bakes.

Lift the dough onto the rolling pin for support and place it on a heavy, ungreased baking sheet.

If there is room on a baking sheet for 2 rounds, repeat with another piece of dough. If space is limited, do not roll out the dough until it can go directly into the oven.

Bake the matzoh for about 10 minutes until it curls, looks very dry, and shows some patches and edges, then turn it over.

Bake for 5 to 8 minutes longer until it is golden brown on the second side. Some very dark blisters are desirable because they add a special flavor.

Transfer to a wire rack to cool. Repeat with the remaining dough.
Nutrition
Calories: 

227.50kcal

Fat: 

0.61g

Saturated Fat: 

0.10g

Monounsaturated Fat: 

0.05g

Polyunsaturated Fat: 

0.26g

Carbohydrates: 

47.69g

Fiber: 

1.69g

Sugar: 

0.17g

Protein: 

6.46g

Sodium: 

2.44mg

Calcium: 

10.26mg

Potassium: 

66.88mg

Iron: 

2.90mg
Topics: