You don't have to wait for the Super Bowl or Cinco de Mayo to try this simple yet creamy guacamole recipe. Coming from Mexican cuisine, the typical guacamole recipe is made out of mashed avocados, onions, lime juice, tomatoes, jalapenos, and a few herbs and spices. For a savory crunch, we decided to throw in some oven-roasted garlic. This dip is a bowl of health boosters that is not only good as a nacho dip, but also for topping in burgers, tortas, and turkey sandwiches! 
The most important ingredient in this guacamole recipe is your avocado. Ripe avocados are just the right consistency to form a chunky dip. In order to know if you have ripe avocados, it would yield when you apply firm yet gentle pressure. It has a light and soft feel but, if you think it has a mushy feel, then your avocados are too ripe to use. If the avocado is too firm, you need to leave it out for a few days to ripen. Once you have the right avocado, the easiest way to not over-mash them is by using a fork or potato masher for the gaps to form smaller chunks. 

Tip:
Hass avocados are the best for making guacamole, so use fully ripe Hass avocados to make your guacamole dip!
Apart from this guacamole dip, you can try our Copycat Taco Bell Nachos dip recipe to offer other variations especially when you have a few people over. Now, onto the mashing!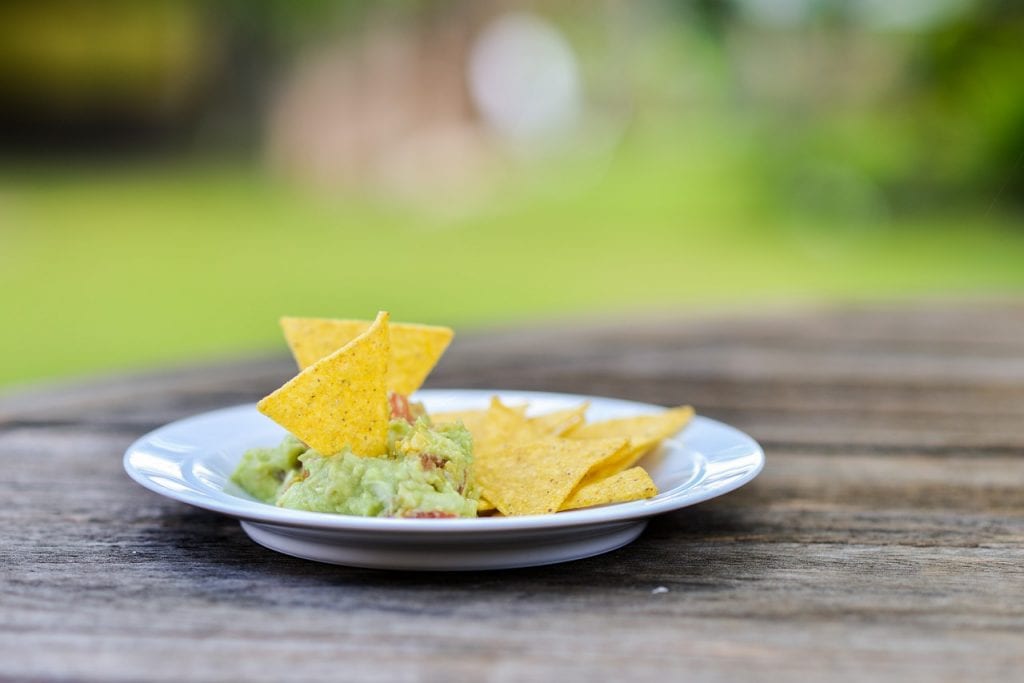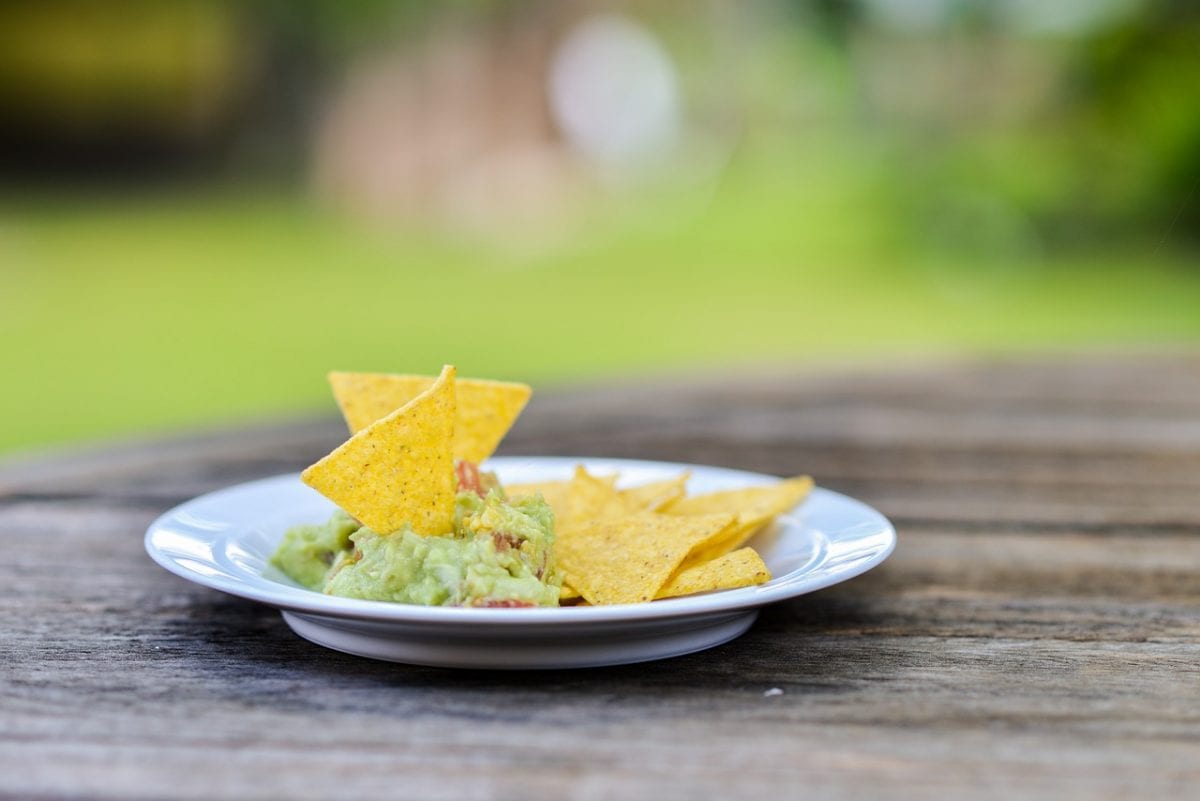 Guacamole with Roasted Garlic Recipe
How To Make Guacamole with Roasted Garlic
A fresh, chunky, and easy-to-make dip that would leave your guests cleaning out the entire bowl!
Ingredients
For Roasted Garlic:
1

garlic,

whole head

1 ½

tbsp

extra-virgin olive oil
For Guacamole:
3

avocados,

fully ripe and medium-sized

⅛

cup

lime juice,

freshly squeezed

⅓

cup

fresh cilantro,

chopped

2

tbsp

roasted garlic

1

shallot,

minced and medium-sized

2

jalapeno chiles,

small, halved, stemmed, seeded, and minced

1

tsp

salt
Instructions
Roasted Garlic:
Preheat your oven to 375 degrees F.

Slice off the top of the garlic to expose the cloves and rub cloves with olive oil.

Place the garlic head cut side up  on a sheet of heavy-duty aluminum foil and wrap the garlic securely inside the foil.

Place in the oven and roast for 30 to 40 minutes until the garlic feels very tender or looks to be a deep golden color. You can determine this by squeezing the foil carefully with an oven mitt or heat proof pad.

Remove the foil from the oven and let it cool to room temperature.

After the garlic has cooled, unwrap the garlic and remove the skin. Then chop it up finely.

Cover the glass bowl and refrigerate it in the meantime.
Guacamole:
With a sharp knife, half the avocados lengthwise and twist the halves to separate them.

With a spoon, scoop out the avocado pits and discard them. Scoop the flesh onto a mixing bowl.

Pour the lime juice over the avocado flesh.

Using a fork or a potato masher, lightly mash the avocado until it is still slightly chunky.

Stir in the cilantro, roasted garlic, shallot, jalapeno, and salt. Once you're through, serve the guacamole immediately with corn tortilla chips. Enjoy!
Nutrition
Sugar:

1g

:

Calcium:

17mg

Calories:

202kcal

Carbohydrates:

11g

Fat:

18g

Fiber:

7g

Iron:

1mg

Potassium:

530mg

Protein:

2g

Saturated Fat:

3g

Sodium:

396mg

Vitamin A:

257IU

Vitamin C:

19mg
Nutrition Disclaimer
Frequently Asked Questions
How long does guacamole last?
By storing it in an airtight container and placing a cling wrap on top of its surface, this guacamole dip will last you for a week.
What to eat with guacamole besides chips?
You can use veggies like asparagus and celery to dip into the guac. For an elegant touch, you can use it as a cocktail dip for shrimp or casually slather it on top of toast. Fried fish and smoked salmon are a savory pair in which you can try with our Pan-Fried Salmon with Potatoes and Broccoli recipe.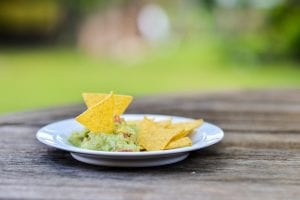 Conclusion
This guacamole with roasted garlic recipe is one way to spice up your eating habits. You can add it to burgers, hot dogs, or french fries to add texture and freshness with your meal. You can't really go wrong with this recipe!