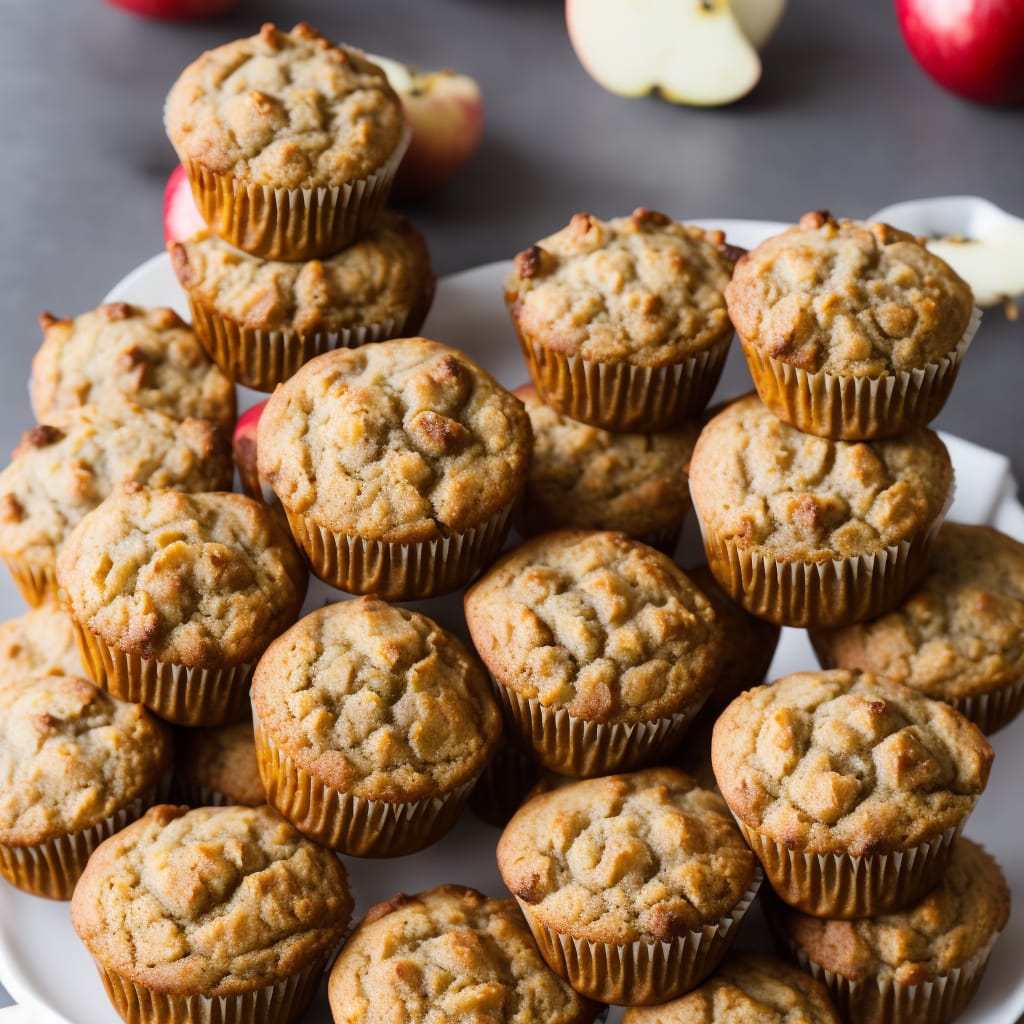 Diabetic-Friendly Apple Muffins Recipe
How To Make Diabetic-Friendly Apple Muffins
You don't have to serve bland food just because you're cooking for people with diabetes. You just need a little imagination to come up with easy-to-cook yet scrumptious dishes for diabetics! Good thing, our diabetic recipes have that and more. With our diabetic recipes, you get healthy yet delicious, mouthwatering diabetic-friendly dishes for breakfast, lunch, and dinner! Try our yummy diabetic recipes and you'll be eating with zero guilt in no time.
Ingredients
1 cup almond flour
1/3 cup coconut flour
1 tsp baking powder
1/2 tsp cinnamon
1/4 tsp nutmeg
1/4 tsp salt
2 eggs
1/4 cup melted coconut oil
1/4 cup unsweetened applesauce
1/4 cup almond milk
1 tsp vanilla extract
1 medium apple, peeled and diced
Instructions
Preheat the oven to 350°F (175°C) and line a muffin tin with paper liners.

In a large bowl, whisk together the almond flour, coconut flour, baking powder, cinnamon, nutmeg, and salt.

In a separate bowl, beat the eggs, melted coconut oil, applesauce, almond milk, and vanilla extract until well combined.

Pour the wet ingredients into the dry ingredients and mix until just combined.

Gently fold in the diced apple.

Divide the batter evenly among the muffin cups, filling each about 3/4 full.

Bake for 20-25 minutes, or until a toothpick inserted into the center comes out clean.

Allow the muffins to cool in the tin for 5 minutes, then transfer to a wire rack to cool completely.
Nutrition
Calories :

240kcal

Total Fat :

17g

Saturated Fat :

8g

Cholesterol :

94mg

Sodium :

220mg

Total Carbohydrates :

17g

Dietary Fiber :

5g

Sugar :

6g

Protein :

7g