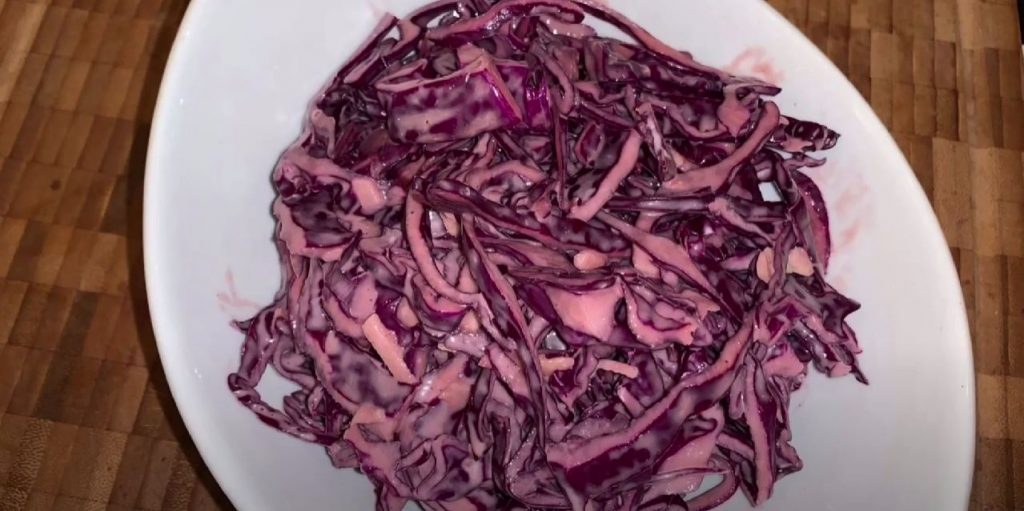 Red Cabbage Slaw Recipe
How To Make Red Cabbage Slaw
Pair your barbecues and other meat with this red cabbage slaw. It's tossed with carrots, apple, and pecan in a tangy orange dressing.
Instructions
Combine all dressing ingredients in a bowl and whisk. Set aside.
Shred the cabbage as finely as possible.
Combine all ingredients except the pecans in a bowl. Toss with dressing.
Refrigerate for at least 1 hour before serving. Top with pecans and serve.
Nutrition
Monounsaturated Fat: 

10.64g
Polyunsaturated Fat: 

4.27g