Raw Kale Salad with Sprouted Quinoa and Pumpkin Seeds Recipe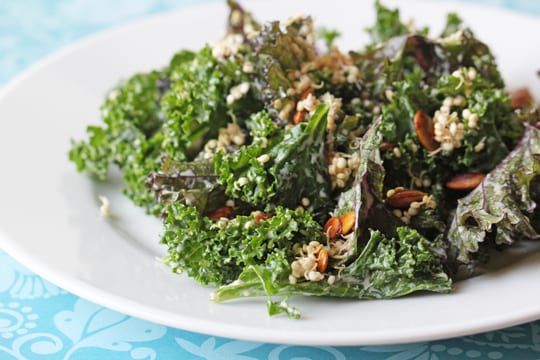 Sometimes after a long day, the last thing you want to do is come home and spend all night making dinner. On those exhausting days, this salad can be your saving grace. If you look at the ingredients and prep, it can be intimidating. The key is to start over the weekend in small steps so it doesn't feel overwhelming.
If you're looking for a heartier meal then add a simple side soup (this one can be made entirely in your blender!). If you're aiming for a fully raw meal, then you can just skip the toasting of the pumpkin seeds and leave them plain.
Original recipe from fortheloveoffoodblog.com