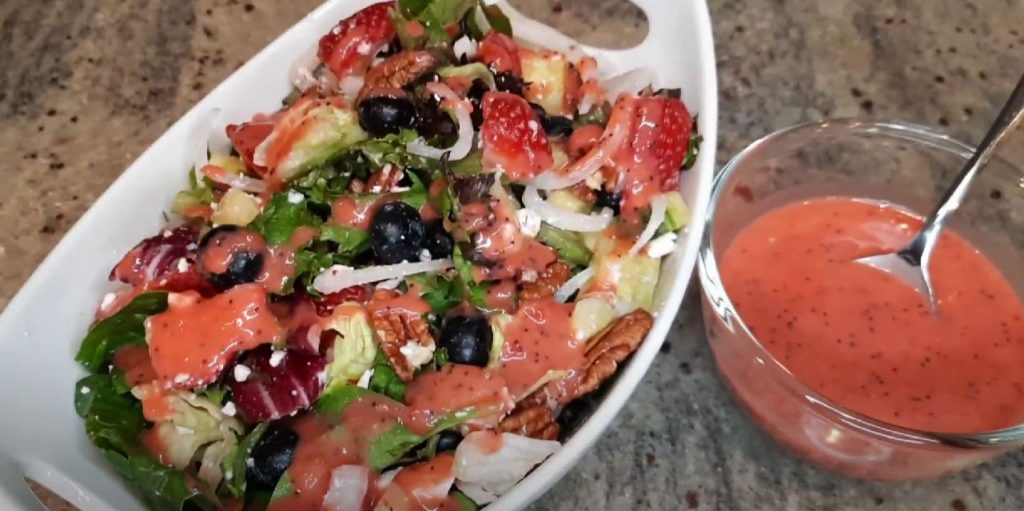 Strawberry Dressing Recipe
How To Make Easy Strawberry Salad and Dressing
In just 10 minutes, you can whip up this easy-to-make strawberry salad, as well as a tasty dressing that can be used for future salad or dip!
Instructions
Dressing:
In a food processor, add the strawberries, vinegar, and honey, and blend until smooth.
Pour in the olive oil and blend until emulsified.
Add the poppy seeds and blend for 1 second more.
To Assemble:
In a serving bowl, add the spinach, sliced strawberries, feta, and toasted almonds
Toss with dressing and serve immediately
Nutrition
Monounsaturated Fat: 

11.67g
Polyunsaturated Fat: 

2.45g