It's time to feel refreshed with this Cool-as-a-Cucumber Chicken Salad Recipe. Satisfy your craving for a delicious and healthy chicken salad tossed with cucumber and other fresh ingredients. Its tender chicken complements the succulent melon mixture of cucumbers, zucchini, and even honeydew which makes you want for more. Well, this chicken cucumber salad recipe deserves a second round. You won't even worry about coming back for more because of its nutrient contents. Serve protein, vitamins, and minerals in one appetizing salad.
Besides, this cucumber chicken salad recipe is as easy as ABC. You just have to combine everything together and voila, dig into a bowl of garden-fresh and juicy cucumber chicken salad. Remember to pick the freshest herbs available and have an eye for a good quality chicken. It should be pinkish and have a fleshy color.
Besides our cucumber chicken salad here, there are many other ways of making a salad. It is an absolutely versatile dish that goes well with a variety of veggies and salad dressings. For more salad recipes, get inspired by our 10 Mouth-Watering Chicken Salad Recipes. Take them all for a test and rate which one makes you drool the most. But before that, relish our Cool-as-a-Cucumber Chicken Salad Recipe.

Tip:
Salad is best when you toss the salad dressing or oil just before you serve it. Don't let the veggies stay in the dressing for too long. As much as possible, we want to retain the crispiness of the veggies and herbs.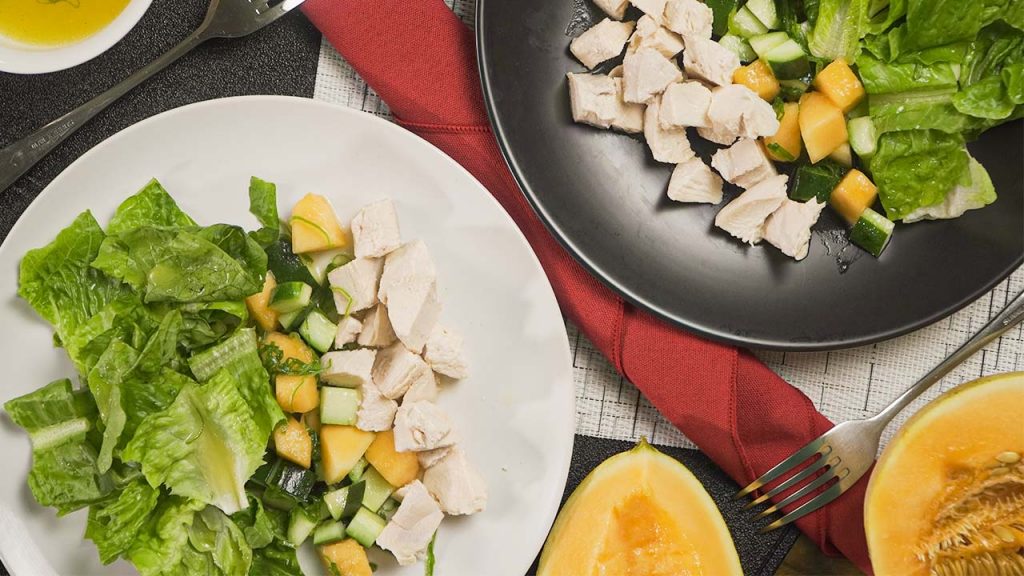 Cool-as-a-Cucumber Chicken Salad Recipe
Commonly Asked Questions
Which cucumber is best for cucumber salad?
Although you can use any type of cucumbers, English cucumbers are best for cucumber salad. These are more flavorful and have fewer seeds. If there is no available English cucumber, go for a regular cucumber that has fewer seeds. An additional tip is to sweat the cucumbers with salt if you don't like the extra water from the cucumbers.

Do you peel cucumbers for a salad?
Cucumber skin is perfectly fine to eat but if you don't like it, you can peel it off. Although, cucumber salad requires thinly-sliced cucumbers as much as possible, and with that, you won't even notice the skin if you did it right. Just make sure to wash the cucumbers properly.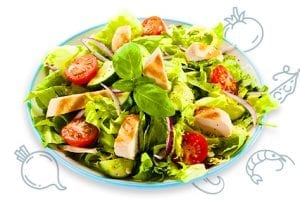 Conclusion
The next time you plan eating salad, try this Cool-as-a-Cucumber Chicken Salad Recipe. It is a healthy alternative in case you don't have enough time to prepare food for yourself. You can prepare your chicken, veggies, and dressing a night before and mix it altogether whenever you want to. Instead of unhealthy ready-to-eat meals, why not try this quick and easy recipe? It has the nutrients you need to keep up with your daily activities!
Topics: