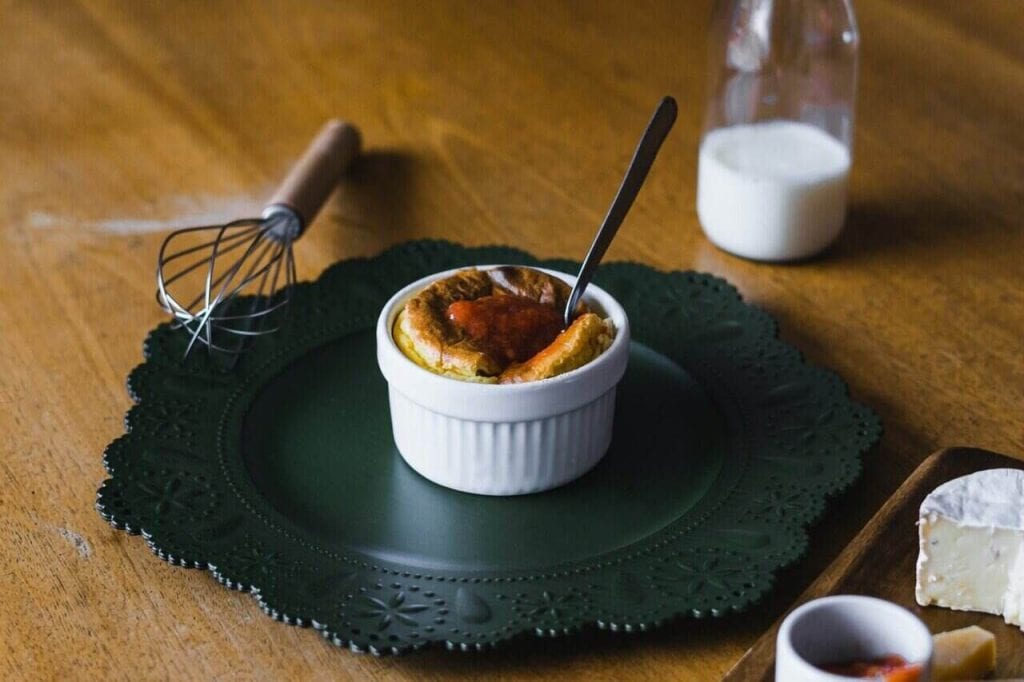 10 Best Ramekin and Souffle Dishes to Buy in 2022
Many home cooks may find cooking souffle intimidating. But in reality, when you have the proper bakeware and recipes, then it doesn't take much at all. This is most apparent when you have the right ramekins and souffle dishes to use in whipping up scrumptious meals!
Having ramekins and souffle dishes in your kitchen is a great investment. You can plop them in the oven for baking or even in the microwave for a quick dish. But you may be wondering, what are ramekins used for? Simply put, they're small, often ceramic, plastic, glass, or metal bowls used to cook or serve a variety of dishes. Meanwhile, souffle dishes are a lot like ramekins, except they tend to have larger capacities for bigger baked goods. But regardless of which bakeware you use, both can be used for a variety of dishes. These can vary from sweet treats like a chocolate lava cake to savory meals like a chicken pot pie.
In this guide, we'll be showcasing some of the finest ramekins and souffle dishes in the market. We have it all from creme brulee ramekins, individual souffle dishes, and more. Keep reading to find the best ramekins and souffle dishes for your everyday cooking!
Learn how to cook like a pro with this guide on 20 Easy Culinary School Recipes To Master.
Our Favorite Ramekins and Souffle Dishes at a Glance
Top 10 Ramekins and Souffle Dishes for Your Kitchen
Having durable and quality ramekins and souffle dishes is a worthy investment in the long run. It's why we've selected these baking dishes of the greatest caliber for your daily cooking. Here are our top favorites based on quality and overall customer reviews:
What to Look For in Ramekins and Souffle Dishes
Durability
Consider how long your ramekins and souffle dishes may last based on the quality of the material. Plastic or disposable ramekins may be good for short-term cooking, but not so great in the long run. Many of the durable baking dishes are manufactured to be microwave, oven, and freezer safe as well. Certain ceramics and porcelains, for example, can withstand even the coldest freezers or the hottest ovens.
Material Used
The material used will vary depending on what works best for your cooking and baking. Here are breakdowns of some of the common ones in the market:
Ceramic/Porcelain – highly durable, keeps dishes consistently warm and is easy to clean.
Glass –

long-lasting, sturdy, and can withstand high temperatures.

Silicone – lightweight, inexpensive, and non-stick.
Metal –

great heat conductors, durable, and perfect for holding dips and sauces.
Capacity
There are many uses for ramekins and souffle dishes, and they often depend on the capacity of each bakeware. Take into consideration which might be more useful in your everyday cooking.  An average ramekin can hold up to eight ounces of food, which is enough to carry creme brulees and other sweet treats like these warm chocolate cupcakes. There are also big, 2 quart souffle dishes that work great for bigger souffle and casseroles.