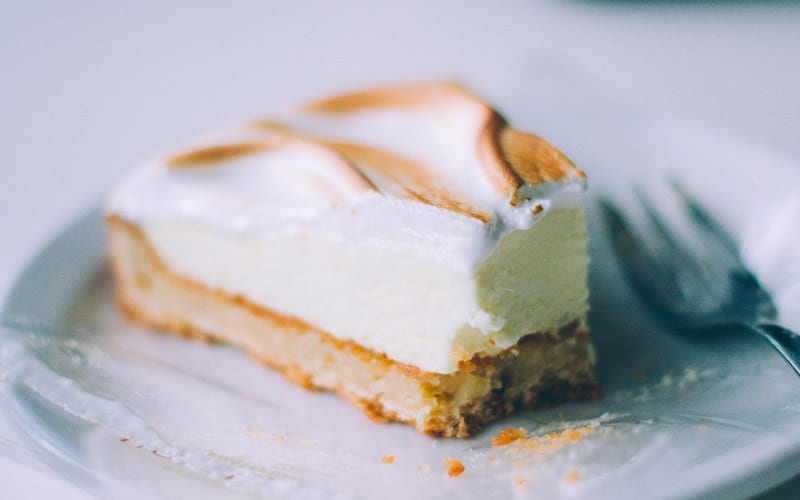 Top 35 Sugar-Free Dessert Recipes With No Regrets
Sugar-free dessert recipes are not only for diabetics! This list is also for everyone else who's trying to lead a healthier lifestyle through diet and physical exercise. 
No need to stick to plain granola bars when you can also indulge in sugarless versions of cakes, cookies, and other tasty treats. Some of these sugar-free desserts are even fit for low-carb, low-calorie, and keto-friendly meal plans!
---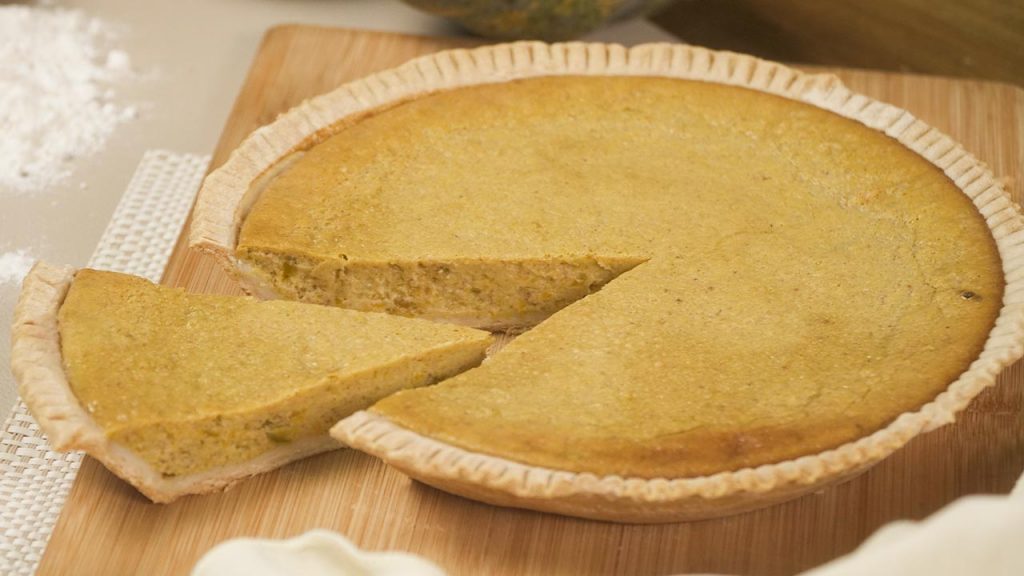 01 of 35
Sugarless Pumpkin Pie
A pumpkin pie is an iconic seasonal indulgence. With this sugar-free rendition, relish in the classic taste of this velvety-textured dessert without the guilt! Simply replace the sugar in the filling with the sugar substitute of your choice. Still warm and festive, this version is one of the best sugar-free dessert recipes for Thanksgiving, Christmas, and other fall and winter celebrations.

Try Recipe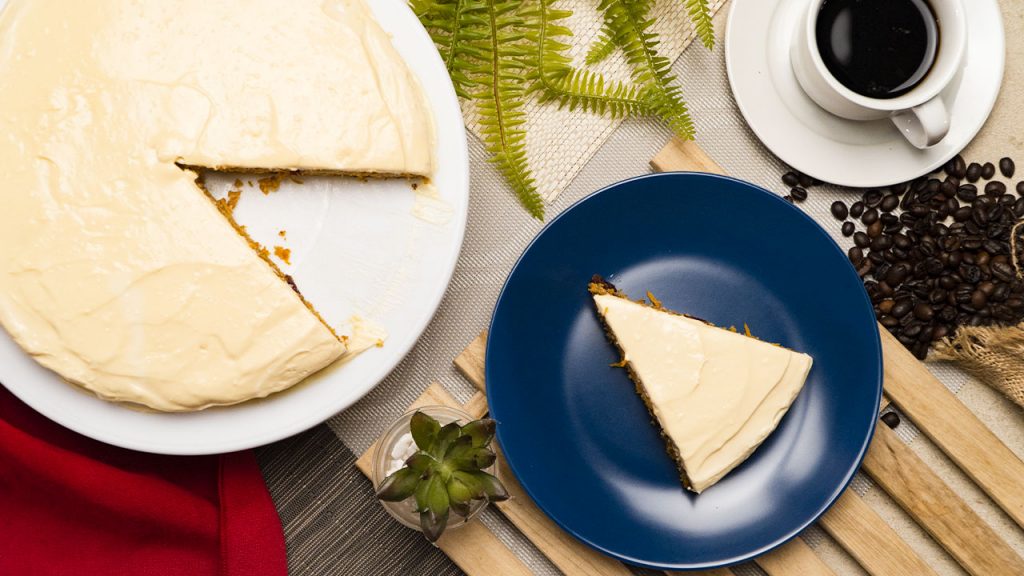 02 of 35
Sugar-Free Carrot Cake
This spice-laden carrot cake deserves a spot in your roster of sugar-free dessert recipes. Each bite of it is delightfully dense and moist. Not to mention, it's also loaded with a lingering cinnamon and nutmeg flavor. What if we told you that you can enjoy it in all its creamy glory without compromising your diet? Instead of refined sugar, this cake takes its sweetness from naturally sweet ingredients such as honey and applesauce.

Try Recipe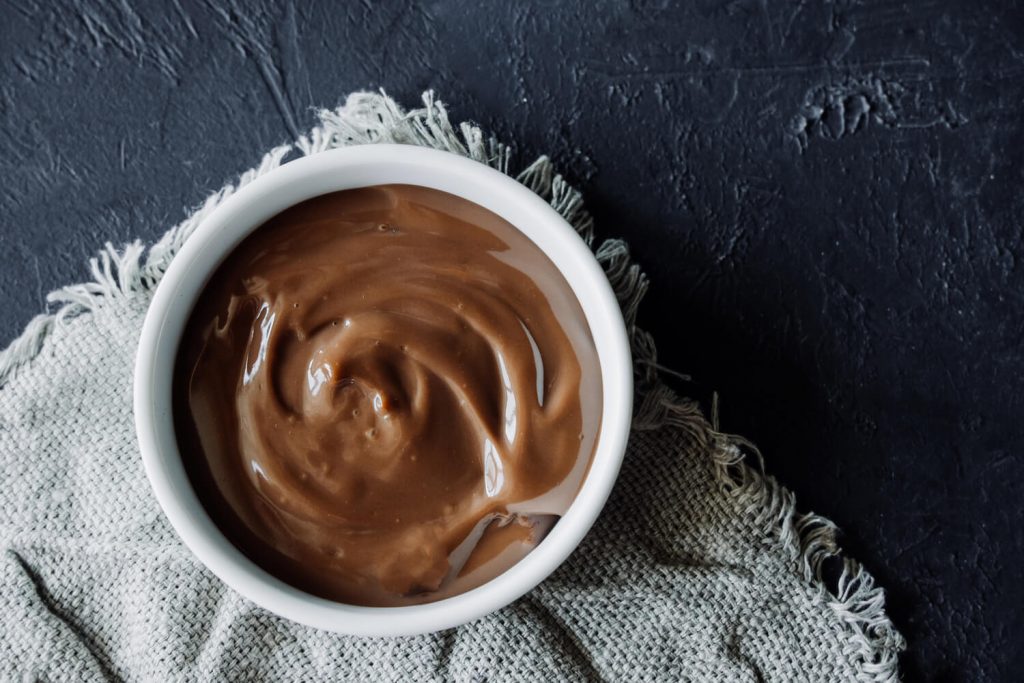 03 of 35
Keto Sugar-Free Chocolate Pudding
Not only is this chocolate pudding keto-friendly, but it's also one of the best sugar-free dessert recipes to try. It's a simple combination of heavy cream, cocoa powder, sea salt, vanilla, and the artificial sweetener, powdered erythritol. Enjoy the velvety goodness of a classic cocoa-flavored pudding, while keeping your blood sugar level in check.

Try Recipe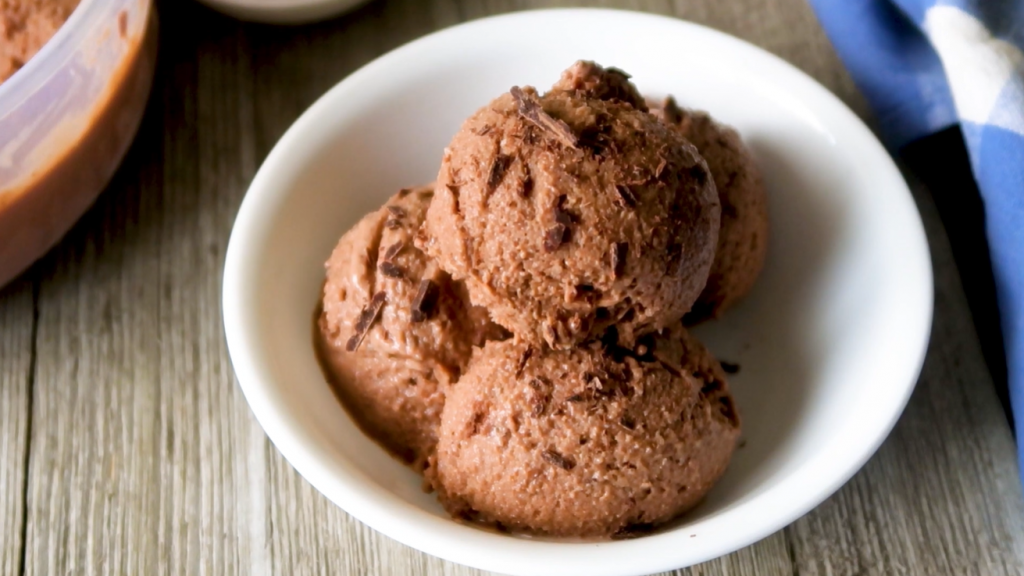 04 of 35
Sugar-Free Chocolate Ice Cream
This is a diabetic-friendly dessert that plays on the ever-indulgent chocolate ice cream. Made by combining a simple sugar-free chocolate drink mix, yogurt, low-fat milk, and eggs, this cold dessert is both healthy and delectable! You can definitely enjoy two scoops of it without feeling guilty about the calories.

Try Recipe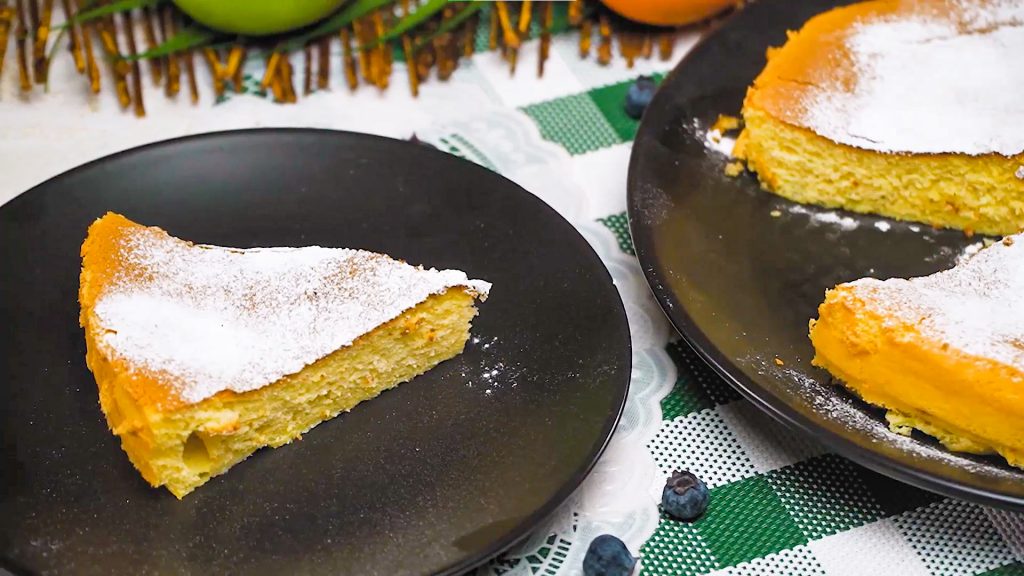 05 of 35
Sugarless Sponge Cake
Sponge cakes are a great base for making birthday cakes, wedding cakes, and just about any kind of cake for all occasions. Make sure that everybody gets to enjoy dessert time by making your base sugar-free! This recipe calls for sweeteners that offer the same sweet taste, without the unnecessary sugar and extra calories. It's a win-win for all thanks to sugar-free dessert recipes like this!

Try Recipe
06 of 35
Sugarless Apple Cookies
If you're looking for sugar-free cookie recipes, these sugarless apple cookies will be a welcome addition to your list of healthy sweets. They're chewy and yummy, with nuggets of apple chunks in-between bites. Instead of loading the batter with a chock-full of refined sugar, it's made delicious with honey and fruits!

Try Recipe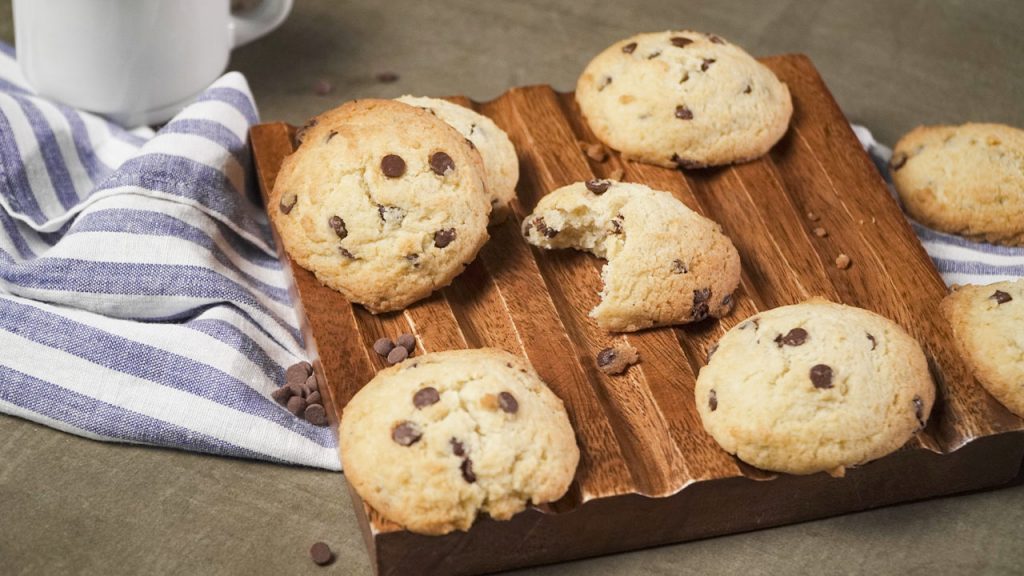 07 of 35
Diabetic-Friendly Chocolate Chip Cookies
There's more than one cookie recipe in this collection of sugar-free dessert recipes! The original chocolate chip cookie takes a diabetic-friendly form, all thanks to this easy recipe. Again, it replaces sugar with erythritol, so you can freely munch on this baked treat without the guilt. You can even make it with Splenda (or sucralose), another great low-sugar and low-calorie alternative to sugar.

Try Recipe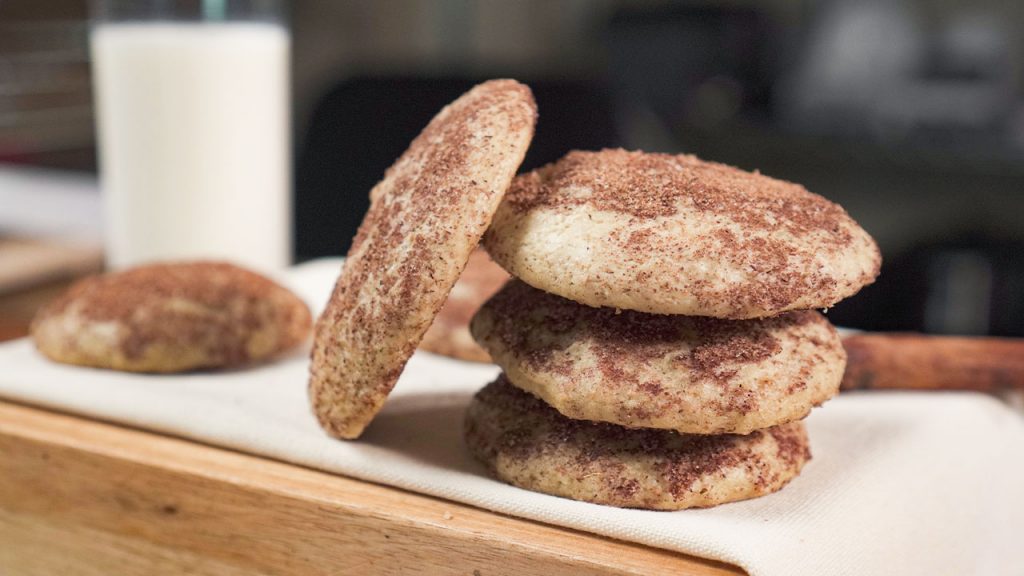 08 of 35
Diabetic-Friendly Snickerdoodle Cookies
Compiling a list of desserts for diabetics is rarely a challenge especially if you know your way around the kitchen. Why, you can even make Snickerdoodle cookies. To this day, the origin of this cookie remains a mystery. But what isn't a mystery is that despite being traditionally made of cinnamon and white sugar, snickerdoodle cookies can also be diabetic-friendly. All you have to do is replace granulated sugar with some non-caloric sweeteners. The cookies will still have that signature tangy taste that we love in regular snickerdoodles. 

Try Recipe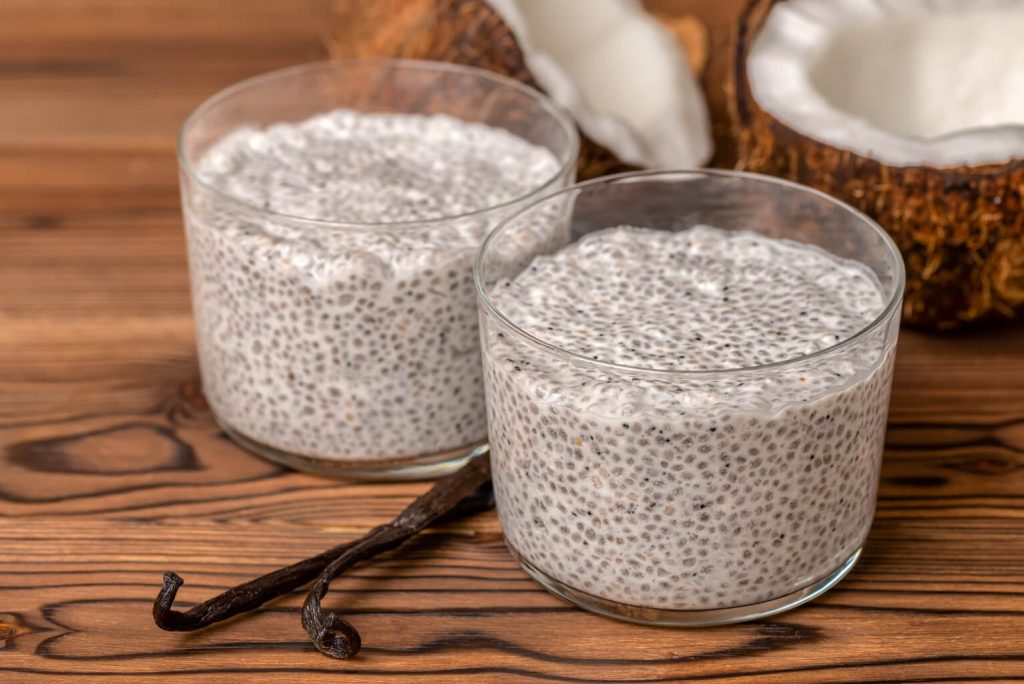 09 of 35
Keto Chia Seed Pudding
Chia seed is the holy grail of many health enthusiasts within and beyond the internet. So it's not so surprising to find it on a list of sugar-free dessert recipes! This superfood is loaded with dietary fiber, antioxidants, heart-healthy Omega-3 fatty acids, and so much more. Enjoy an easy chia seed pudding to start your day by soaking the chia seeds in plant-based milk and your choice of healthy sweetener. 

Try Recipe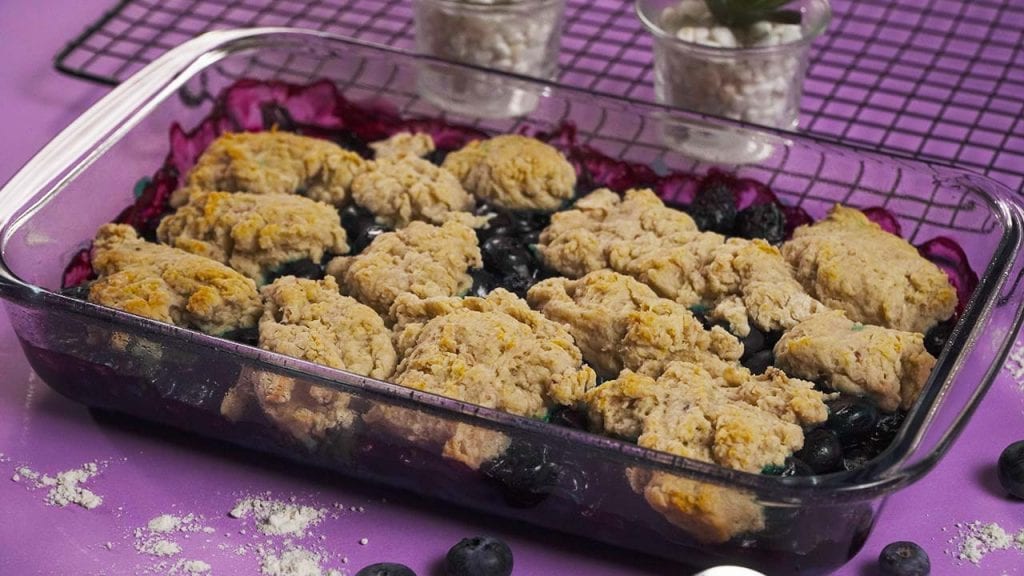 10 of 35
Sugar-Free Old-Fashioned Berry Cobbler
Ditch the run-of-the-mill cobbler for this sugar-free version! The pastry itself is naturally sweetened with fruit-flavored yogurt and apple juice, so there's no need to worry about having too much refined glucose in your dessert. The thick blueberry filling is also just as diabetic-friendly, as it calls for Stevia or any sugar substitute of your choice.

Try Recipe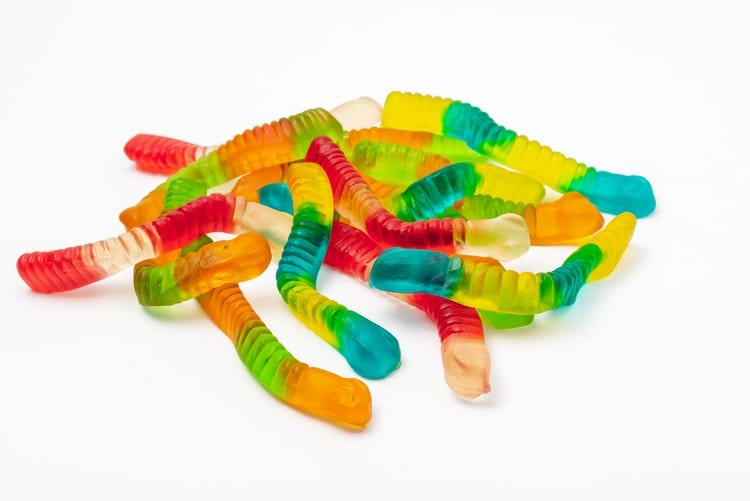 11 of 35
Sugar-Free Gummies
With just a few ingredients, you can recreate sweet gummy treats that are way healthier than the store-bought version. The best part is, they're easy to personalize. Make all kinds of shapes that you like – from cute gummy bears to star-shaped ones that kids will enjoy. Sugar-free dessert recipes can be for the whole family, too!

Try Recipe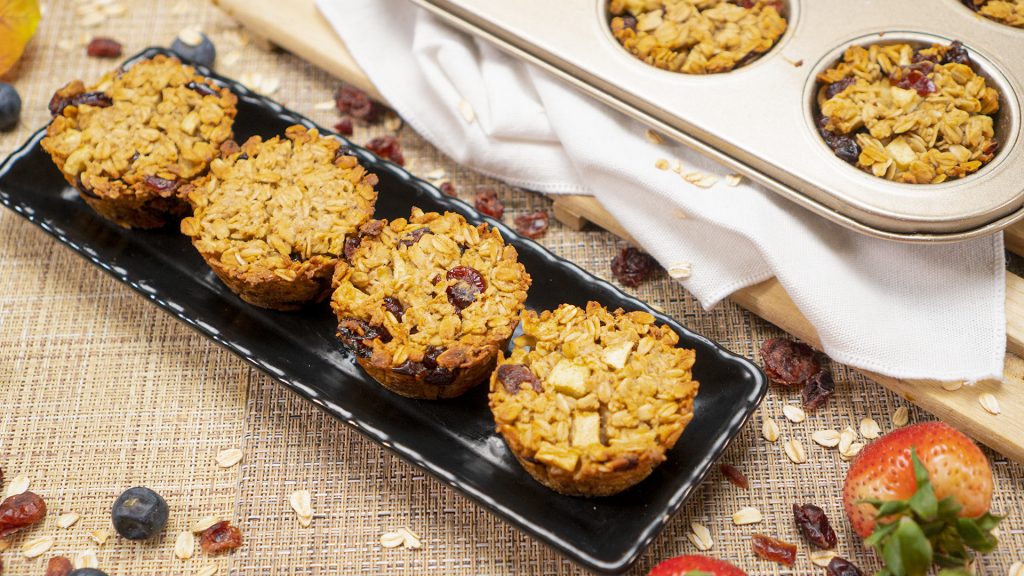 12 of 35
Diabetic-Friendly Apple Oatmeal Muffins
Just because you're trying to limit your sugar consumption doesn't mean you have to eat bland desserts. Like the rest of the delectable treats on this list, these apple oatmeal muffins are here to satisfy your sweet cravings. They're packed with healthy, yet tasty ingredients such as rolled oats, plant-based milk, raisins, apple, honey, and more! Made with no additional fat, these muffins are truly a guilt-free pleasure.

Try Recipe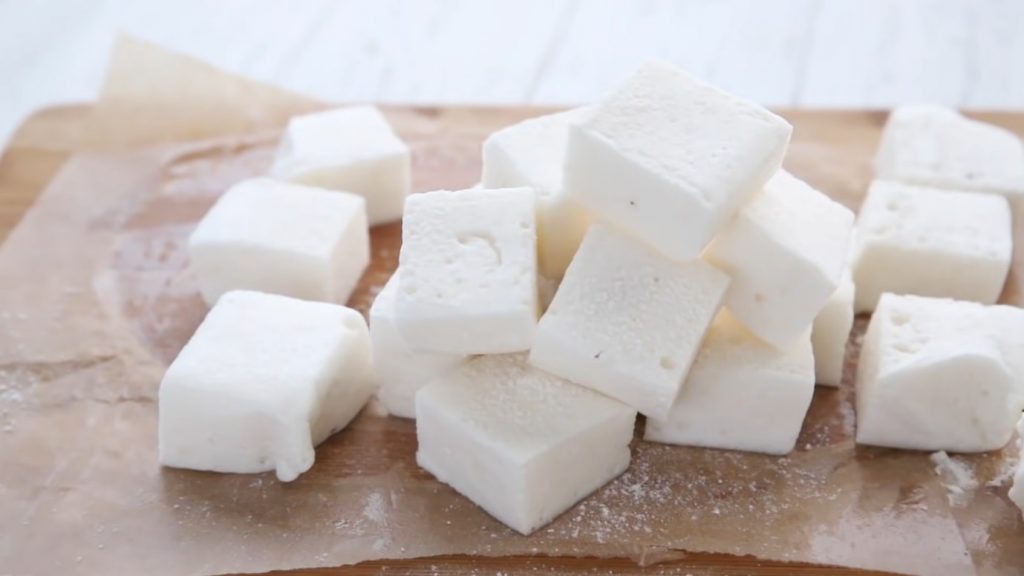 13 of 35
Sugar-Free Marshmallows
Who would have known that puffy marshmallows have a sugarless version? Yes, you heard that right! By using powdered monk fruit to replace sugar and corn syrup, you can easily recreate this confectionery at home.

Try Recipe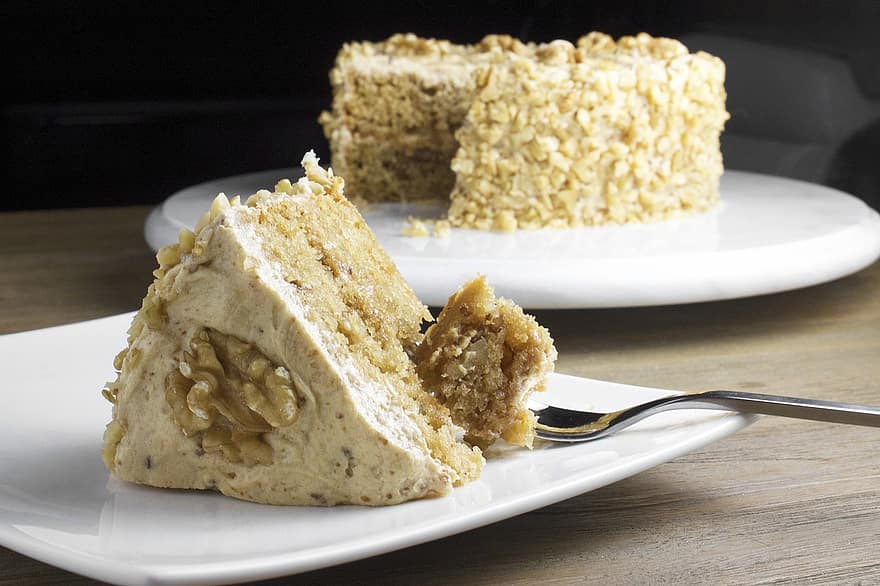 14 of 35
Maple Cake
Here's another sugar-free cake to cap off your meal — maple cake! Sweetened with a simple combination of sugar-free maple syrup and Splenda (a sugar substitute), this dessert is definitely sugar-free, low-calorie, and most important of all, guilt-free.

Try Recipe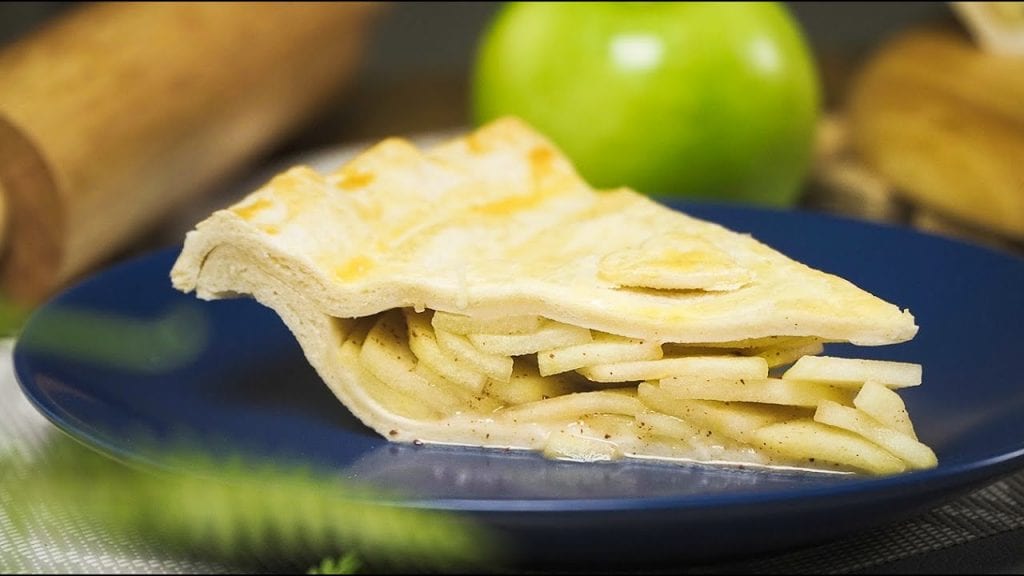 15 of 35
Sugar-Free Apple Pie
This apple pie recipe is sugar-free without stripping it of its flavor. Using natural ingredients such as sweet apples and cinnamon, make a zero-sugar dessert that can satisfy even your cravings.

Try Recipe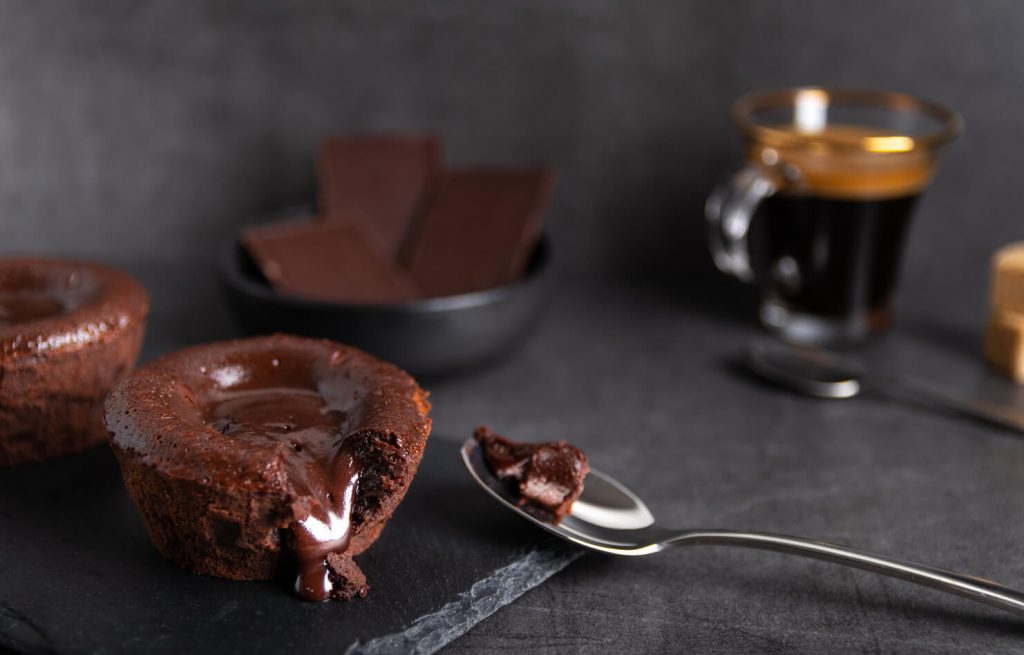 16 of 35
Sugar-Free Molten Chocolate Cakes
Would you believe that this moist and luscious chocolate cake is diabetic-friendly? There's no need to go cake-free if you can have sugar-free desserts such as this! Just ditch your usual chocolate and replace it with an unsweetened version. Then, use an all-purpose stevia blend as a substitute for sugar. You might not even notice the difference.

Try Recipe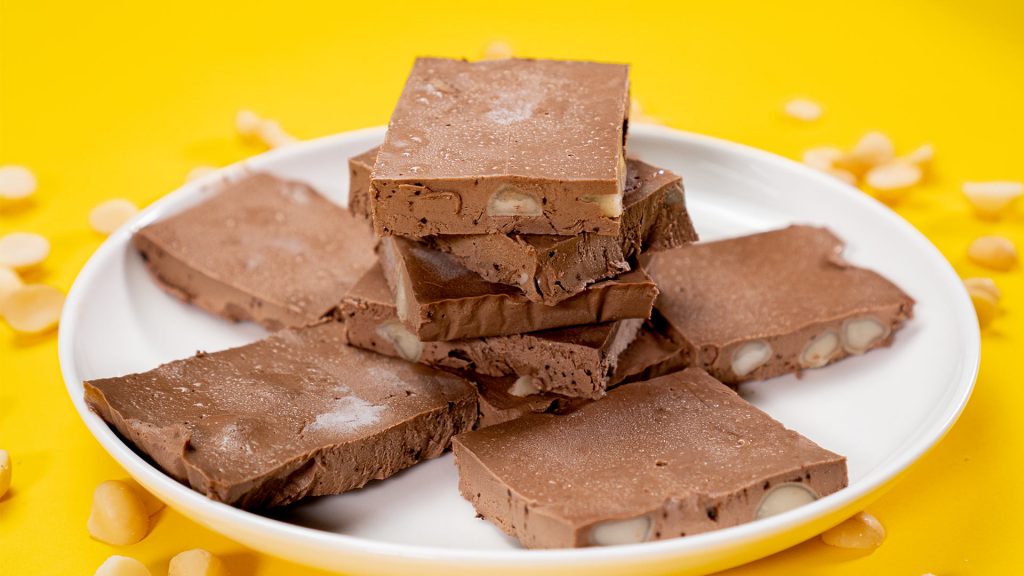 17 of 35
Sugar-Free Dark Chocolate Nut Fudge
Being the sugar-loaded dessert that it is, regular nut fudge is not really the most nutritious treat around. Thanks to this recipe, you'll finally be able to enjoy a guilt-free version. Featuring dark cocoa powder and a sugar alternative, this recipe is a must-try. You can even throw roasted walnuts in for added texture!

Try Recipe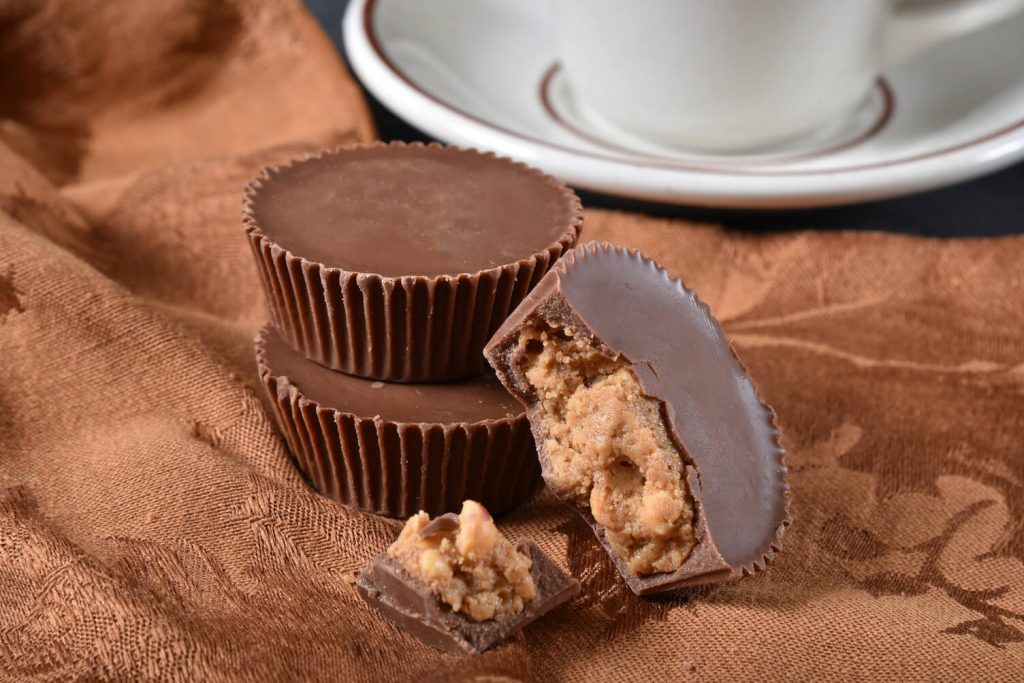 18 of 35
Keto Peanut Butter Cups
Peanut butter cups are a crowd favorite. This sugar-free version pairs peanut butter with dark chocolate to achieve the iconic cup layers. Enhanced by powdered erythritol (a natural sugar alternative), the peanut butter layer has just the right amount of sweetness to balance out the bitter cocoa flavor. 

Try Recipe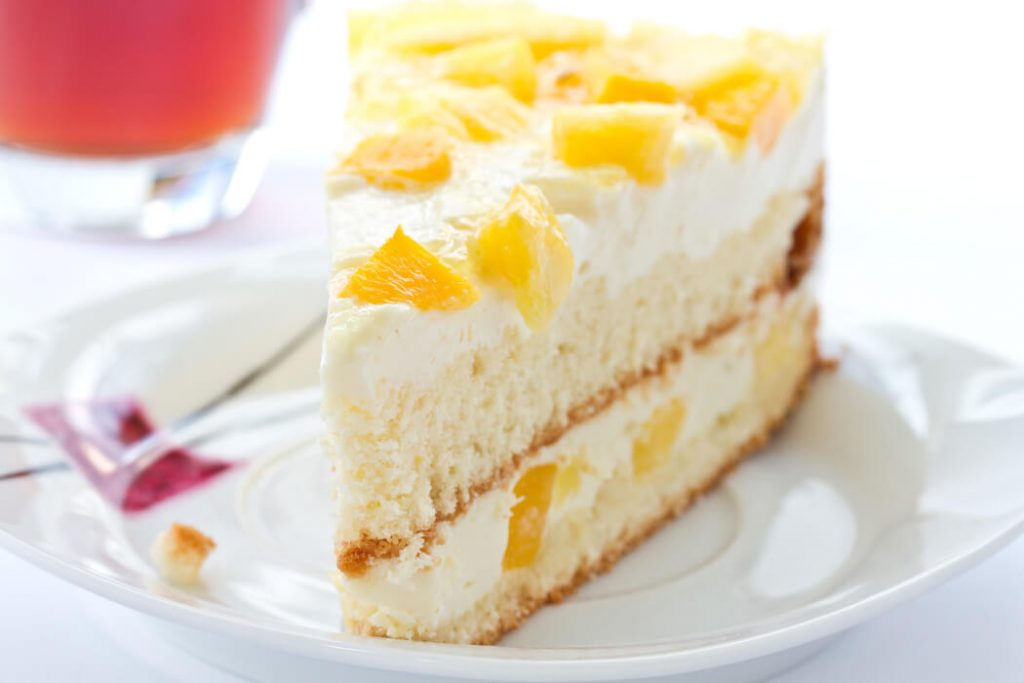 19 of 35
Pineapple Pound Cake
Not sure how you'll fare with turning classic recipes like chocolate cake into low-sugar desserts? Try your hand at making this pineapple pound cake instead! It's pretty forgiving, and it has a natural sweetness from the pineapple juice and almond extract. All you have to do is spoon the juices over slices of ready-made pound cake (you can buy one that's sugar-free as well). Each layer is filled with delicious sugarless frosting as well. It's picture-perfect with a sprinkle of almond and nutmeg on top!

Try Recipe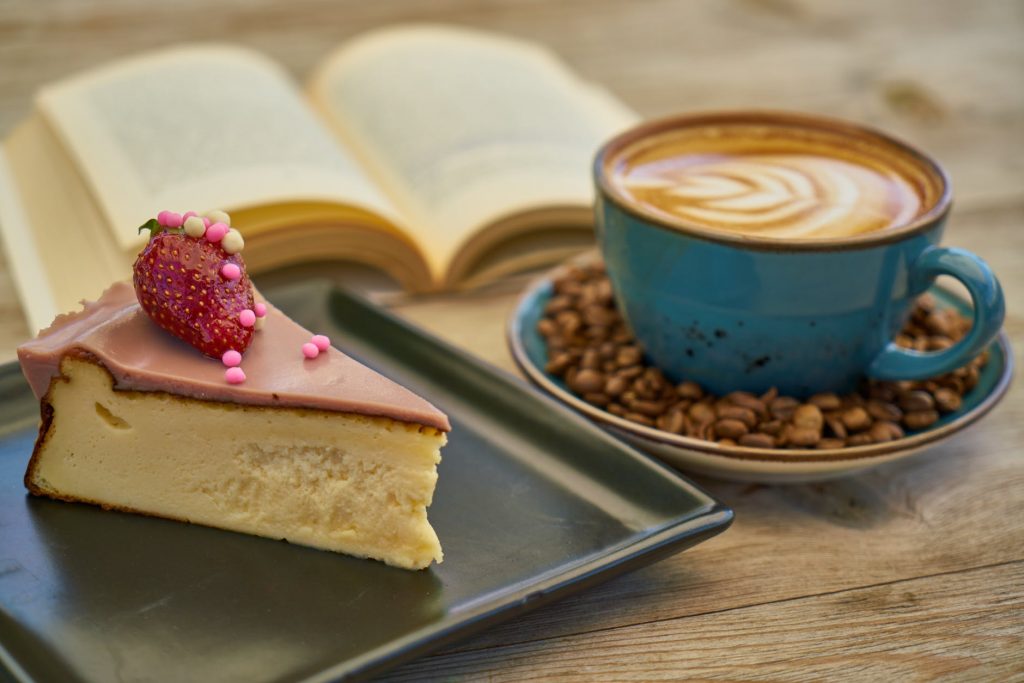 20 of 35
Sugar-Free Strawberry Pie
The sugar-free version of Jell-O is truly heaven-sent. Not only is it low-calorie, but it also makes easy sugar-free desserts possible. This strawberry pie is an excellent sugar-free dessert to try! All you need are Jell-O, Cool Whip, and a pre-made pie crust to make it. Oh, and did we mention that it's no-bake, too?

Try Recipe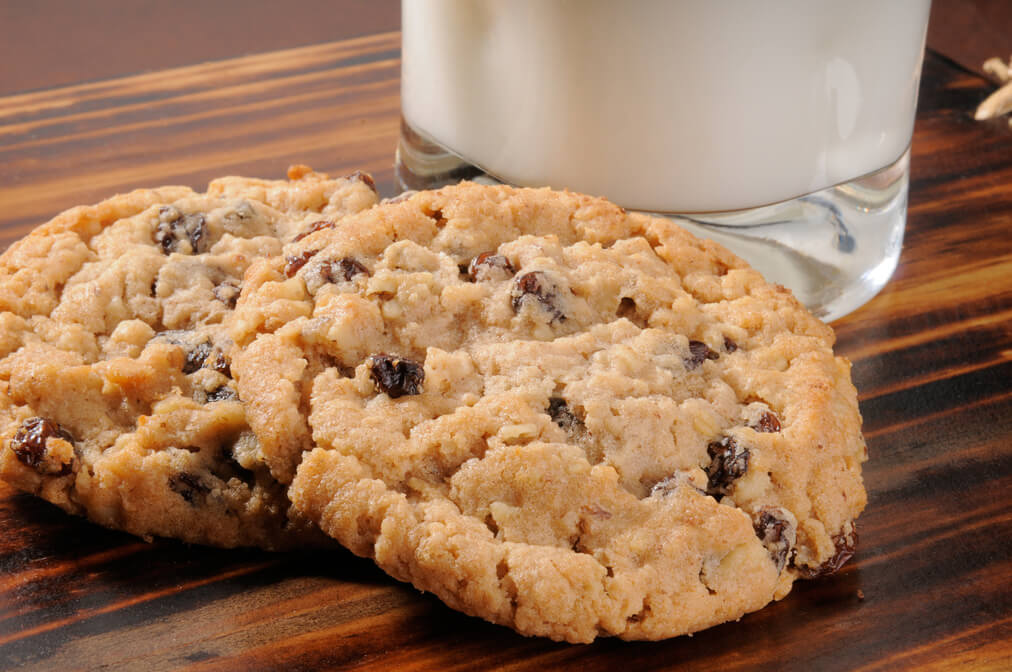 21 of 35
No Sugar Raisin Cookies
These sugar raisin cookies are perfect for midnight snacking! Fresh apples and raisins pack each piece of cookie with a lot of flavors, so you won't be missing much when it comes to sweetness with "no sugar" desserts like this.

Try Recipe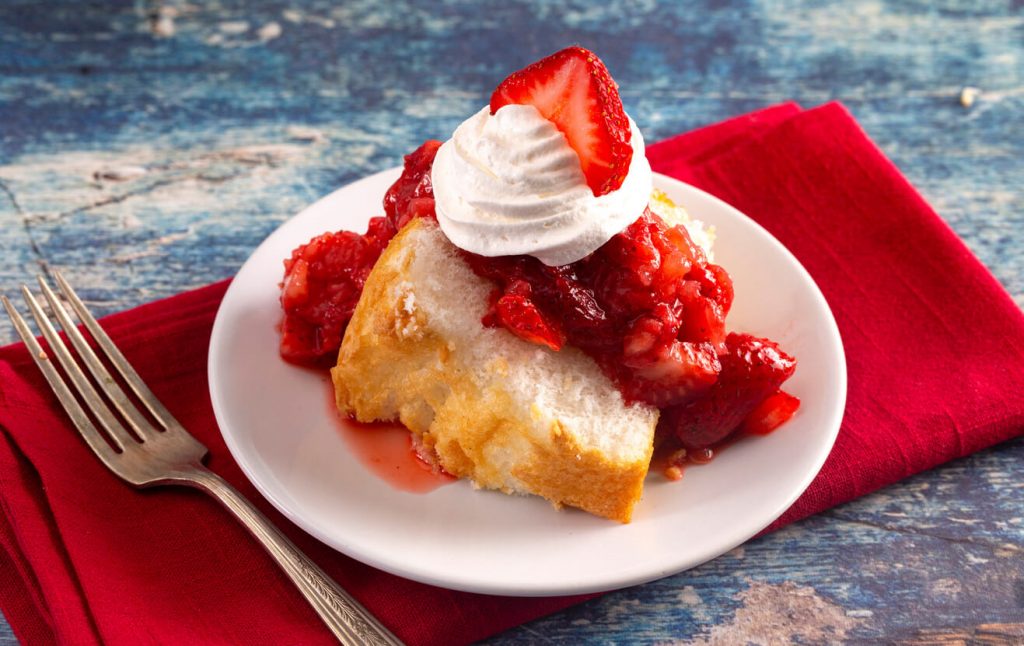 22 of 35
Keto Strawberry Shortcake
Why choose between keto-friendly and sugar-free dessert recipes, when you can have both? Besides being loaded with fresh strawberry slices, the fluffy cake component of this dessert is sweetened with an all-natural sugar alternative. Flax seeds, almond flour, and coconut flour make it low-carb and gluten-free, too! Frosted with sugar-free whipped cream, this dessert is a guaranteed guilt-free fix.

Try Recipe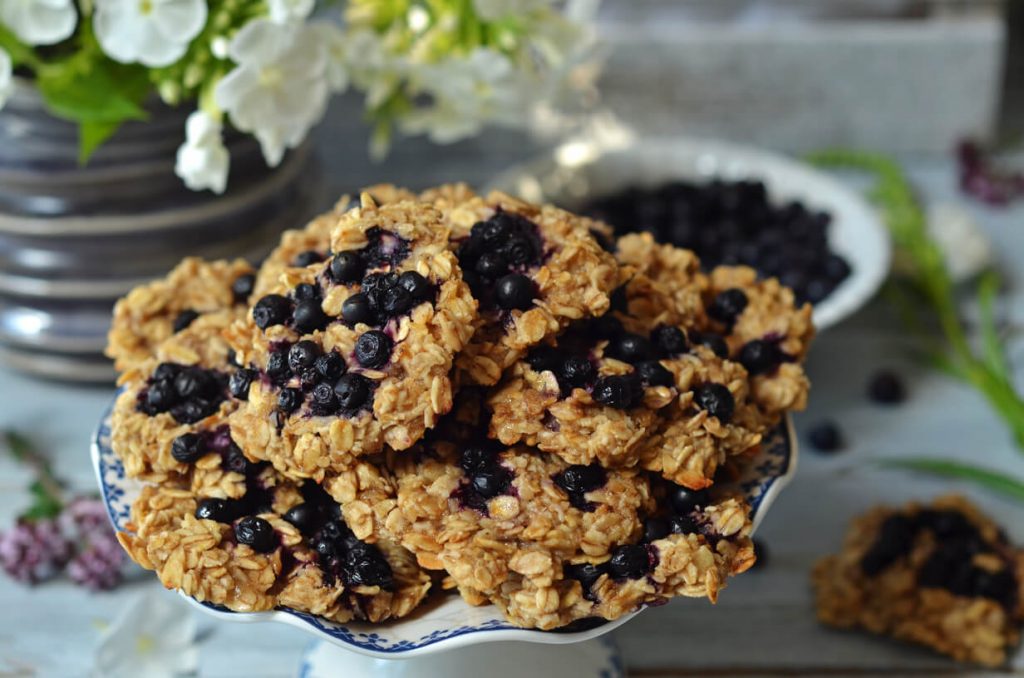 23 of 35
Blueberry Breakfast Cookies
This blueberry cookie recipe, as the name suggests, is perfect for breakfast. Prepared the night before, you can have a filling breakfast even on the go! Just pop the dough in the oven for 20 minutes, and you're done. Of course, you can also bake them beforehand. But for us, nothing beats freshly-baked cookies that also have zero sugar to boot.

Try Recipe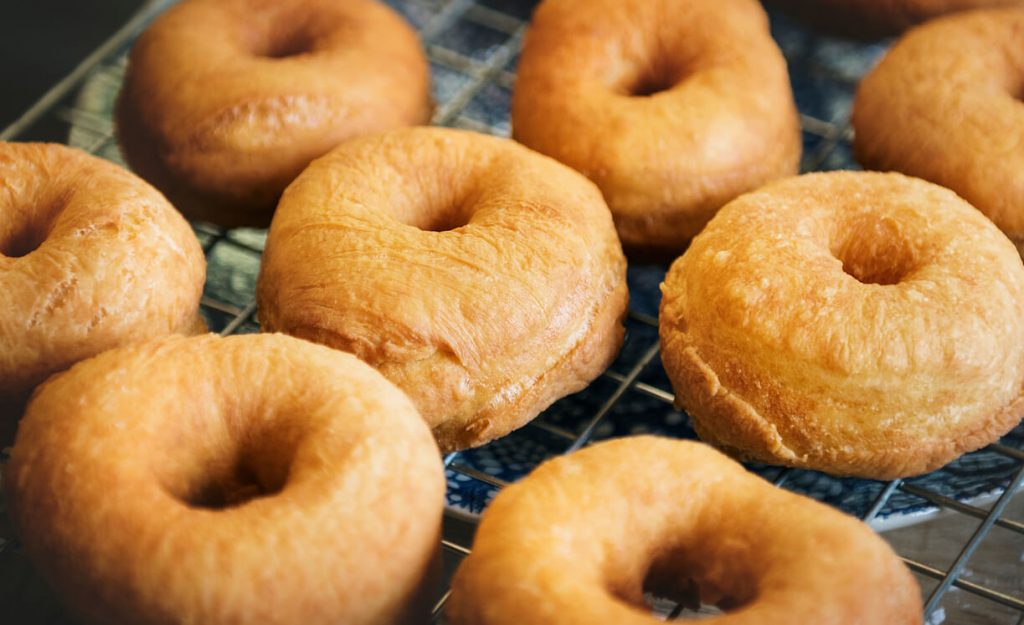 24 of 35
Keto Donuts
You can definitely count us in for some sugar-free treats, especially donuts! Try this straightforward rendition that calls for any sugar alternative, and nothing but the healthiest ingredients. Use almond flour instead of all-purpose flour, coconut milk instead of regular cow's milk, and you're all set to make a diet-friendly version of this all-time classic.

Try Recipe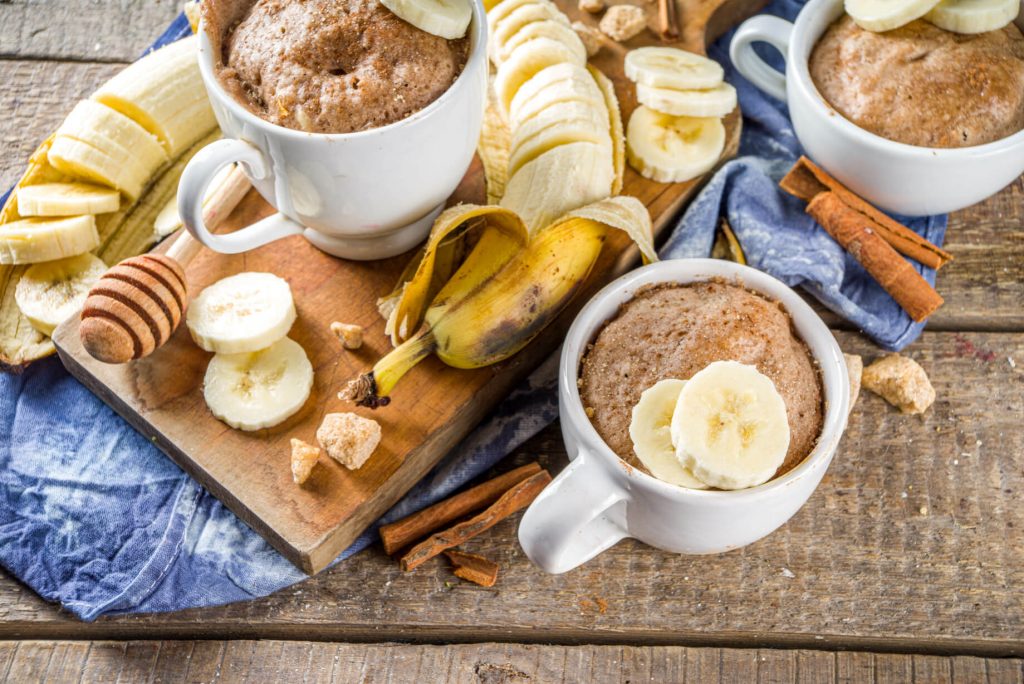 25 of 35
Banana Bread Muffin in a Mug
This list of sugar-free dessert recipes wouldn't be complete without easy recipes like this banana bread muffin that you can make in a mug. We love that sugar is only an optional ingredient for it! You can totally forget about the extra sweetener because the ripe bananas already give the batter enough flavor. For extra flair, we recommend adding chopped walnuts, pecans, and hemp seeds to the mix. But if you have sugar-free chocolate chips lying around, you can add those in too.

Try Recipe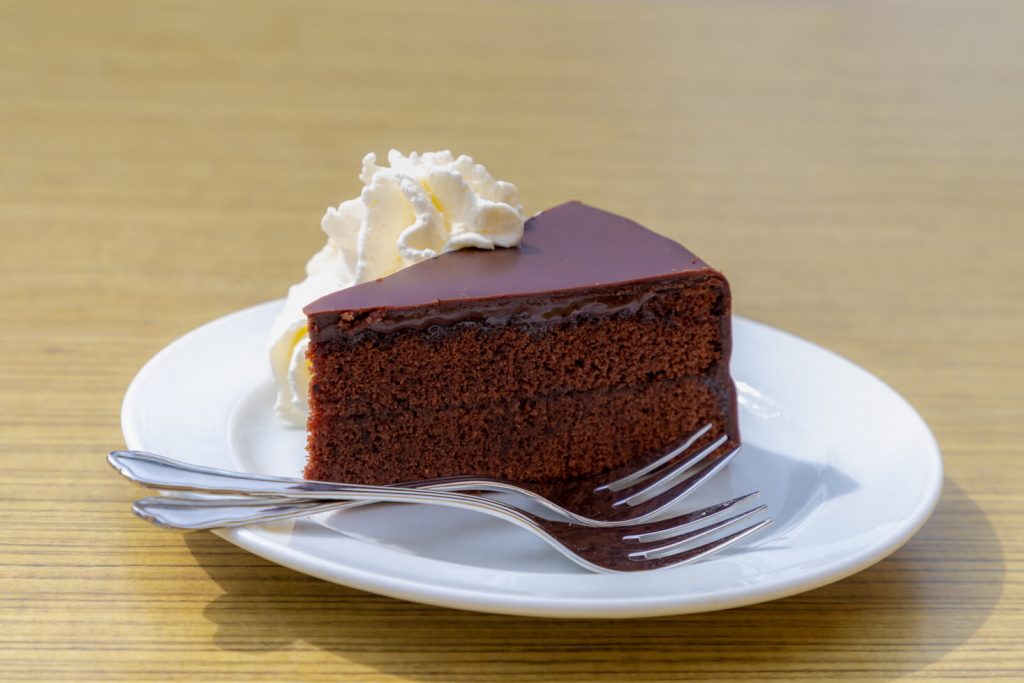 26 of 35
Flourless Chocolate Cake
Here's another easy-peasy recipe that can get you through any sudden sweet cravings — a flourless chocolate cake. You'll only need eggs, sugar-free chocolate, and unsalted butter to make it. Then, seal the deal with fresh fruit toppings instead of powdered sugar to make it more eye-catching!

Try Recipe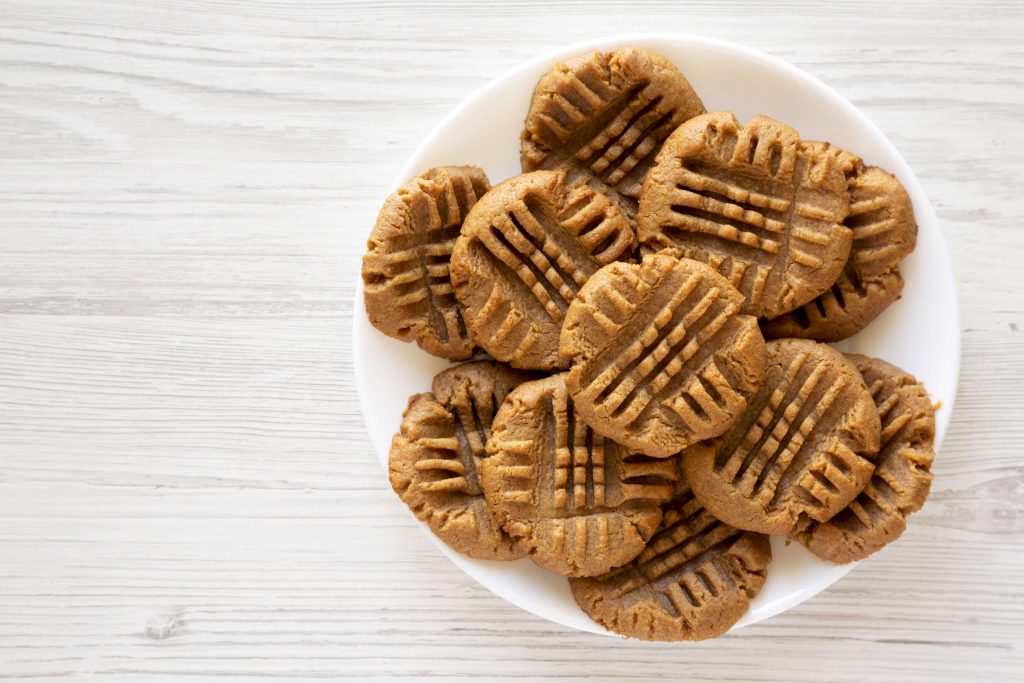 27 of 35
Sugar-Free Peanut Butter Cookies
These peanut butter cookies only call for three pantry staples: peanut butter, eggs, and a no-calorie sweetener. You're also done in as quick as four steps! What more can we say, aside from it's among the easiest and least-demanding sugar-free dessert recipes around.

Try Recipe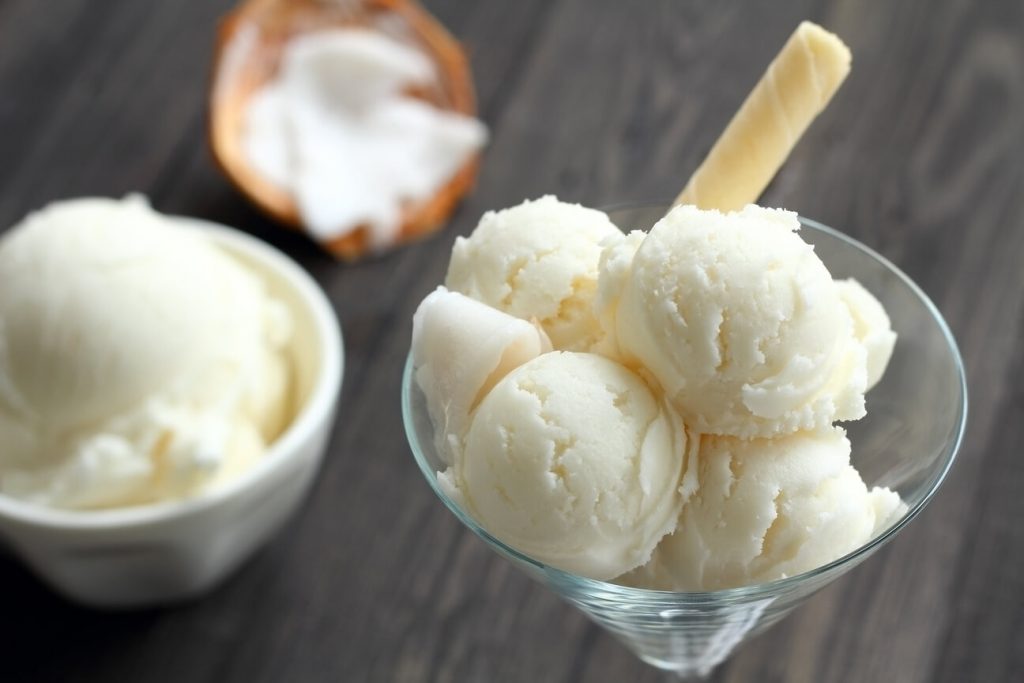 28 of 35
Coconut Milk Ice Cream
A sugar-free and dairy-free ice cream? What a catch! This frozen treat bursts with a creamy coconut flavor that is truly delectable. Simply flavor it with your go-to sugar substitute, or go the extra mile by adding in your favorite ice cream flavors. Just make sure that your add ons are also good for sugar-free dessert recipes.

Try Recipe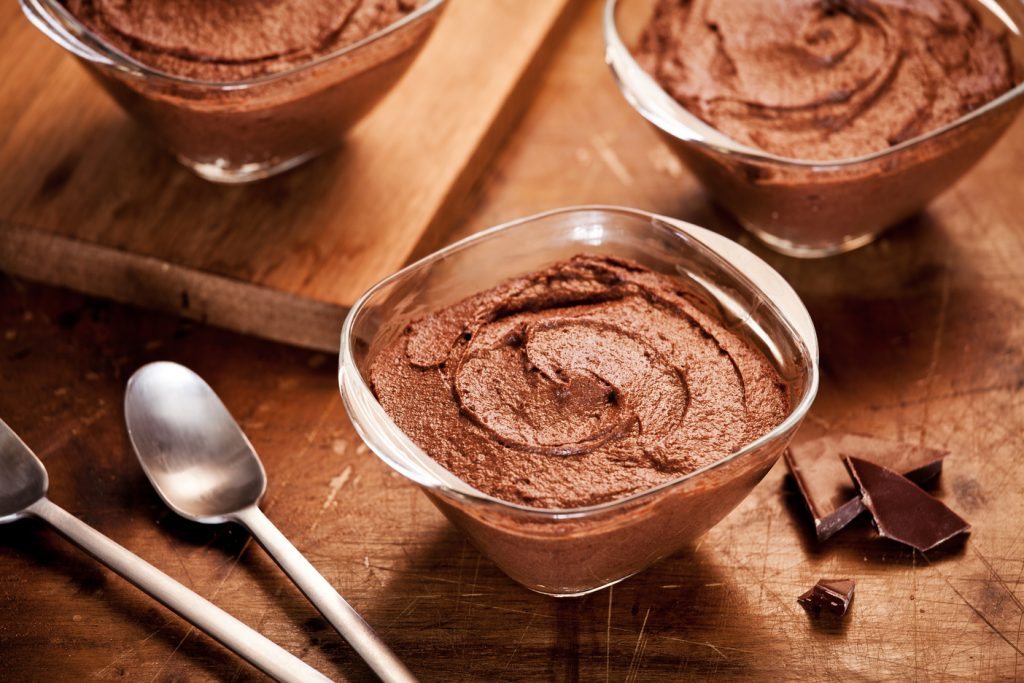 29 of 35
Keto Chocolate Mousse
When it comes to sugar-free dessert recipes, chocolate mousse may not be the first thing that comes to mind. It has always been on the sweeter side thanks to the main ingredient, chocolate. But the trick to a sugar-free alternative is simple, really: use pure cocoa powder as the base. You just have to sweeten the mixture a bith with a sugar substitute! In no time, you'll get to indulge in a sinfully delicious dessert – without having to worry about your blood sugar level.

Try Recipe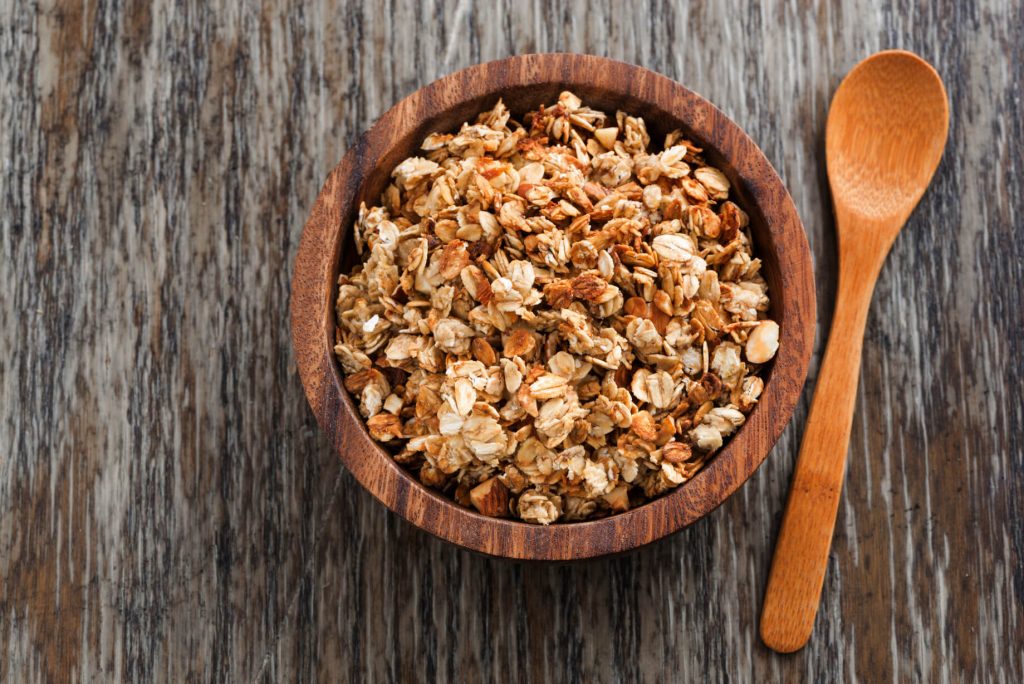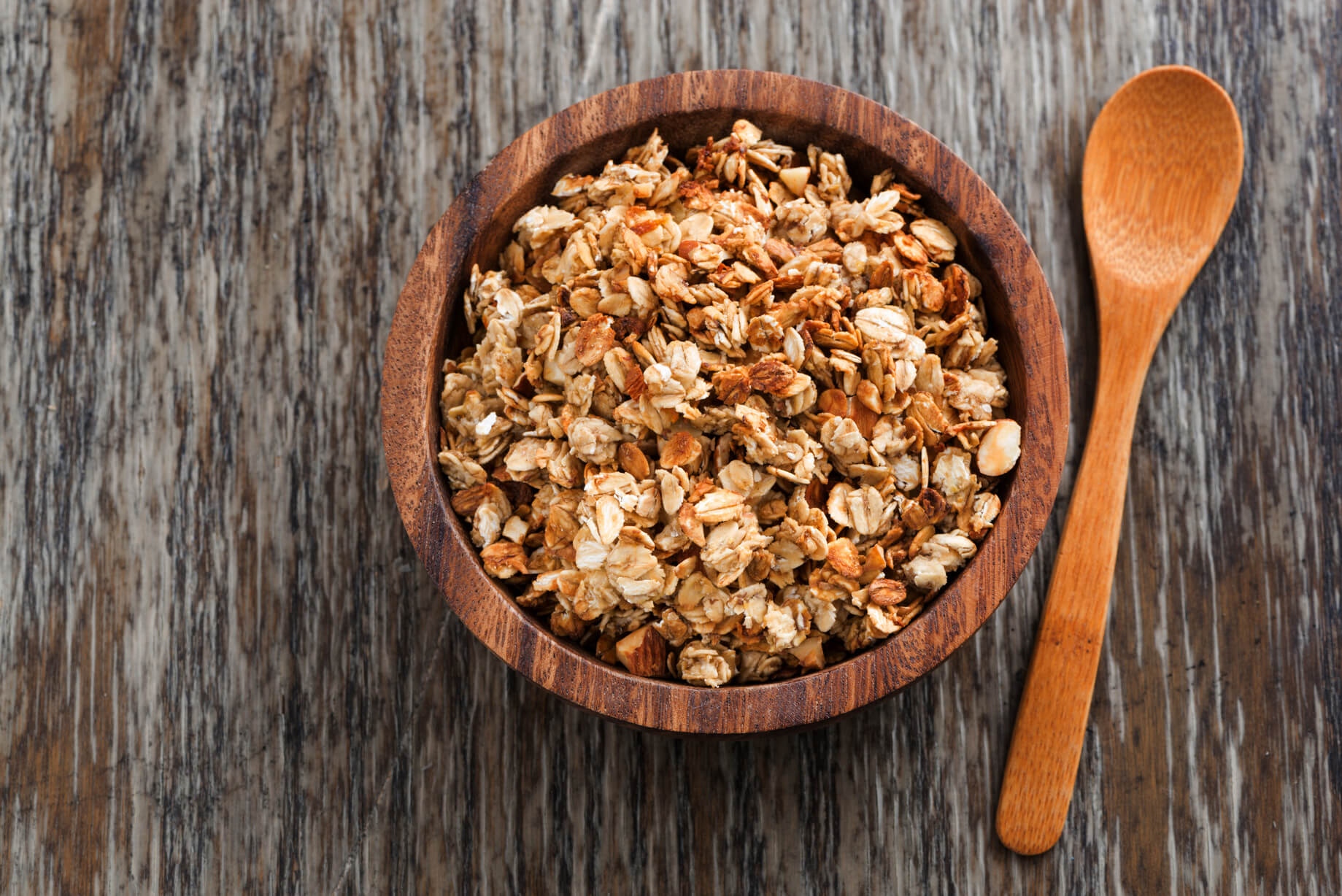 30 of 35
Keto Granola
Store-bought granola may not be as healthy as a homemade one. This sugar-free version combines nuts and edible seeds as the main ingredients. These are pulsed and baked with butter, vanilla, an egg white, and a sugar alternative until perfectly brown and crispy.

Try Recipe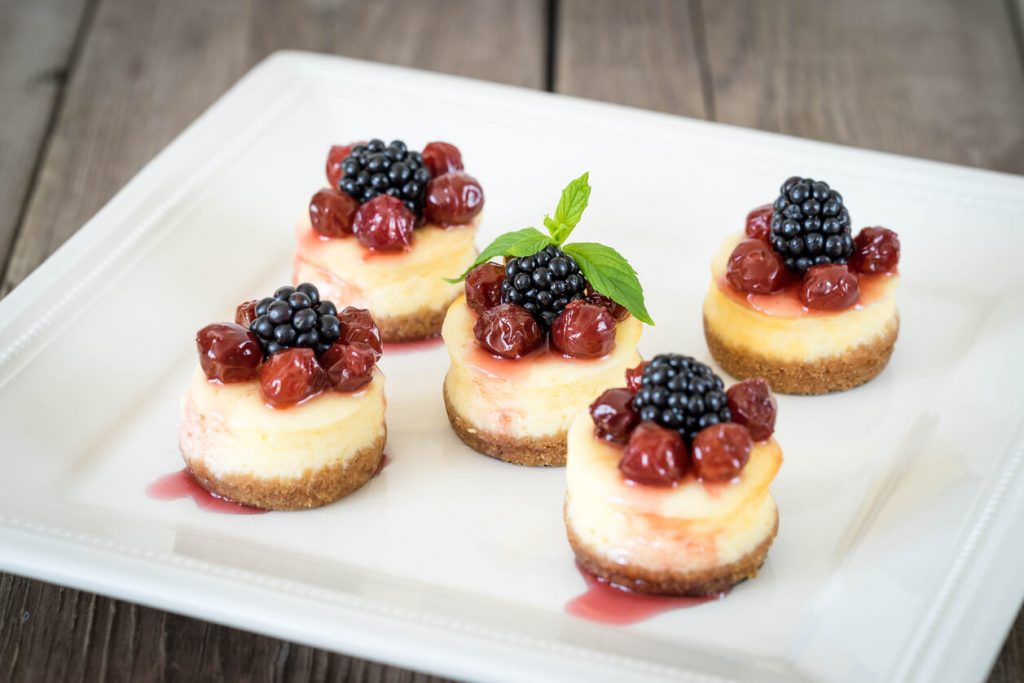 31 of 35
Keto Cheesecake Bites
These diabetic-friendly cheesecake bites are simply top tier! Just replace sugar with your favorite sugar alternative when whipping up the creamy base. For the crust, this recipe calls for keto-friendly almond flour instead of the usual crushed crackers. And voila: you'll get to taste one of the best sugar-free dessert recipes on this list.

Try Recipe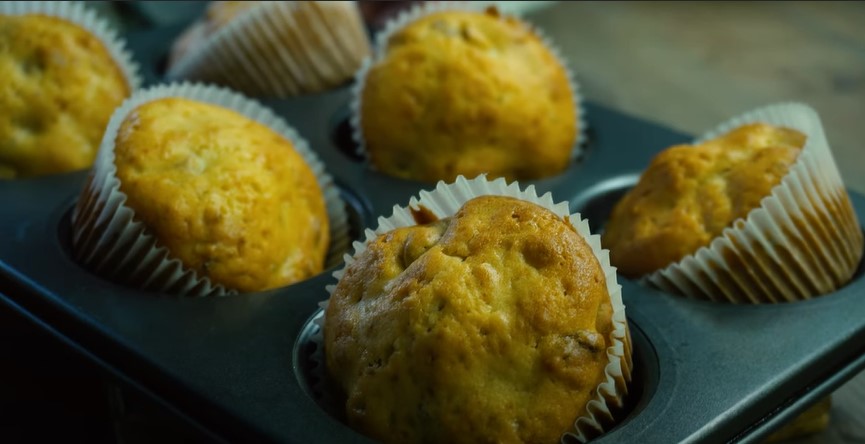 32 of 35
Maple Muffins
Sweetened completely with maple syrup, these muffins can easily rival your favorite muffin recipes. The subtle flavor of nuts mixed nicely with butter and maple syrup promise a delectable dessert that won't hurt even the most health-conscious eaters out there. For an even more flavorful dessert, toast the nuts first before mixing them with the batter. It's one of those sugar-free dessert recipes that you can easily customize according to your taste.

Try Recipe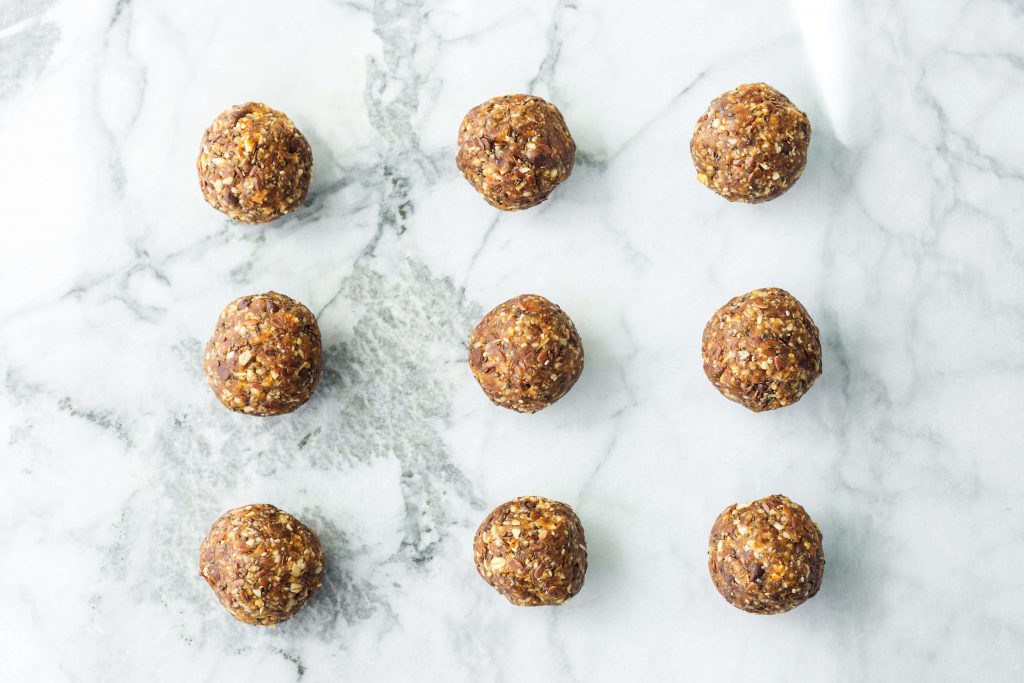 33 of 35
Keto Peanut Butter Protein Balls
Usually made with nuts and dried fruits, protein balls are full of good fats that will help you get a boost of energy. These peanut butter energy balls are thankfully diabetic-friendly as well. Each piece is packed with collagen protein powder, powdered monk fruit allulose, vanilla extracts, and nuts to make a delicious yet sugar-free dessert.

Try Recipe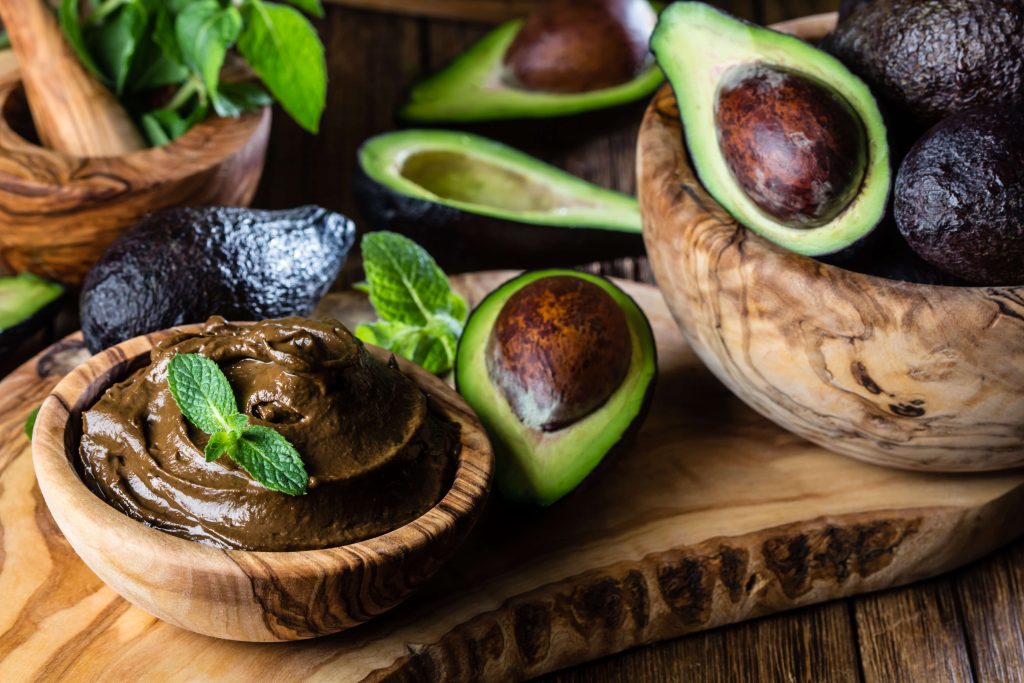 34 of 35
Avocado Chocolate Mousse
Another way to make a smooth, yet sugarless chocolate mousse is to replace cream with avocados. This sugar-free dessert is flavored with only three ingredients, too: raw cocoa powder, vanilla, and honey. You can't go wrong with a bowl of this rich and silky chocolate avocado mousse.

Try Recipe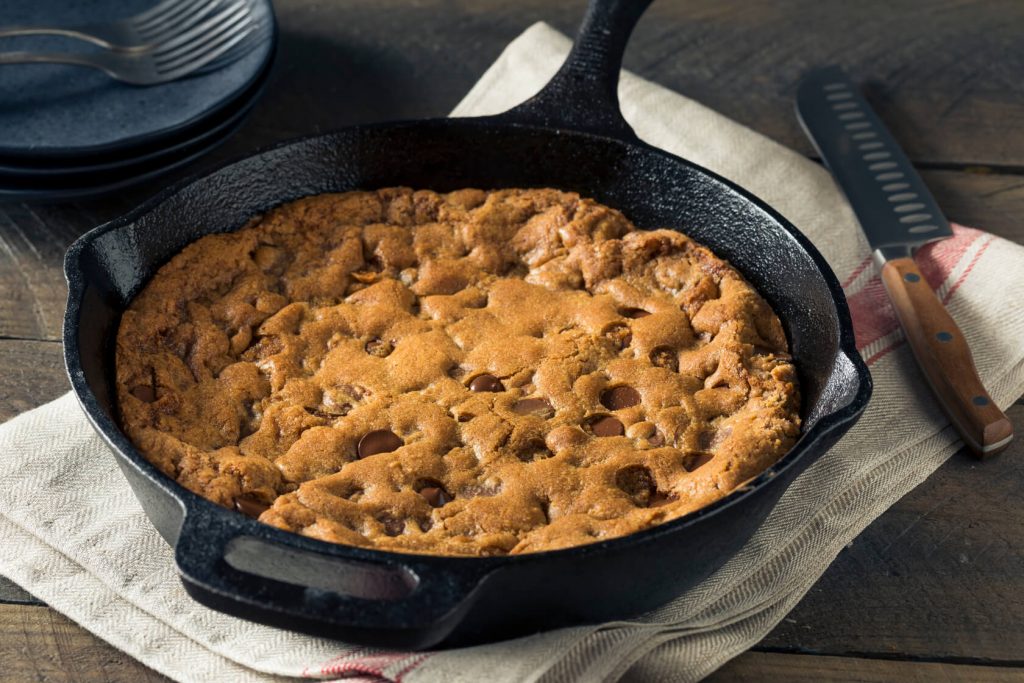 35 of 35
Keto Chocolate Chip Skillet Cookie
Going for grain-free and sugar-free treats is great for regulating blood sugar. And by grain-free, we mean skipping ingredients like flour, rice, and barley. This sugarless skillet cookie ticks both of those boxes! It's the classic chocolate chip dessert that we all grew up with – made healthier!

Try Recipe