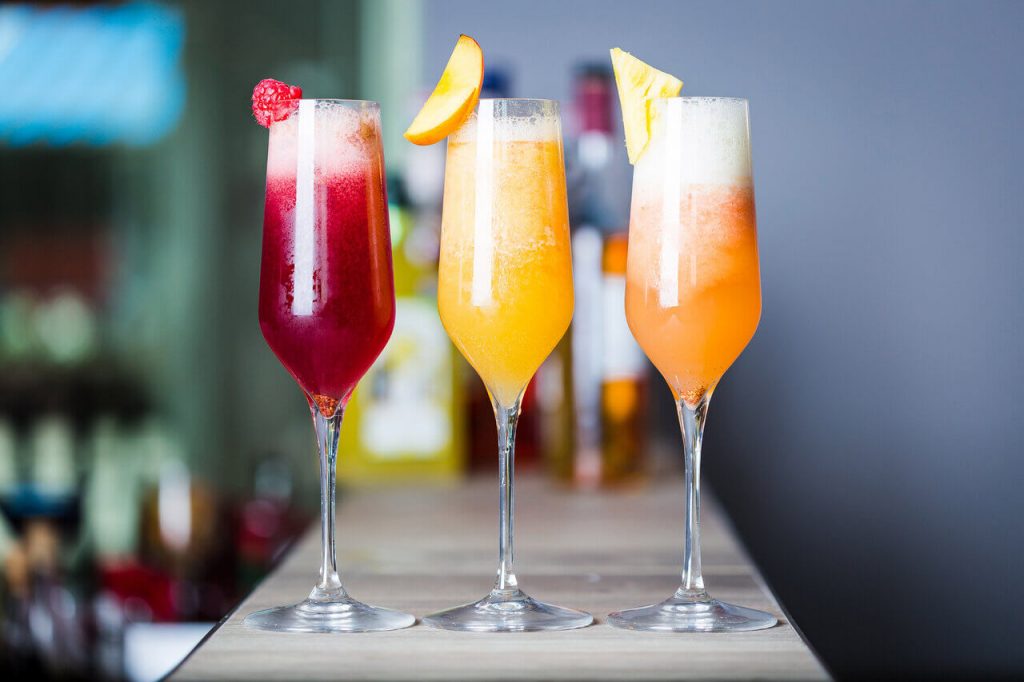 20 Refreshing Peach Schnapps Drinks to Try
Peach schnapps (also called peach liqueur) can help make the best fruity alcoholic drinks that are the perfect summer companions. Cocktails with peach schnapps, in particular, are equally tart yet dry and are easily quaffable. Although we must say, these cocktails are definitely enjoyable all year-round!
So whether you're looking for tart, visually appealing drinks like Sex on the Beach or incredibly boozy cocktails like a martini, there are peach schnapps drinks meant just for you! After all, each is equally capable of bringing you out of a rut or the irritating heat during the summer. 
So, below is a list of drinks with peach schnapps you can recreate at home. And maybe you would discover one or two that you'll add to your personal list of favorites!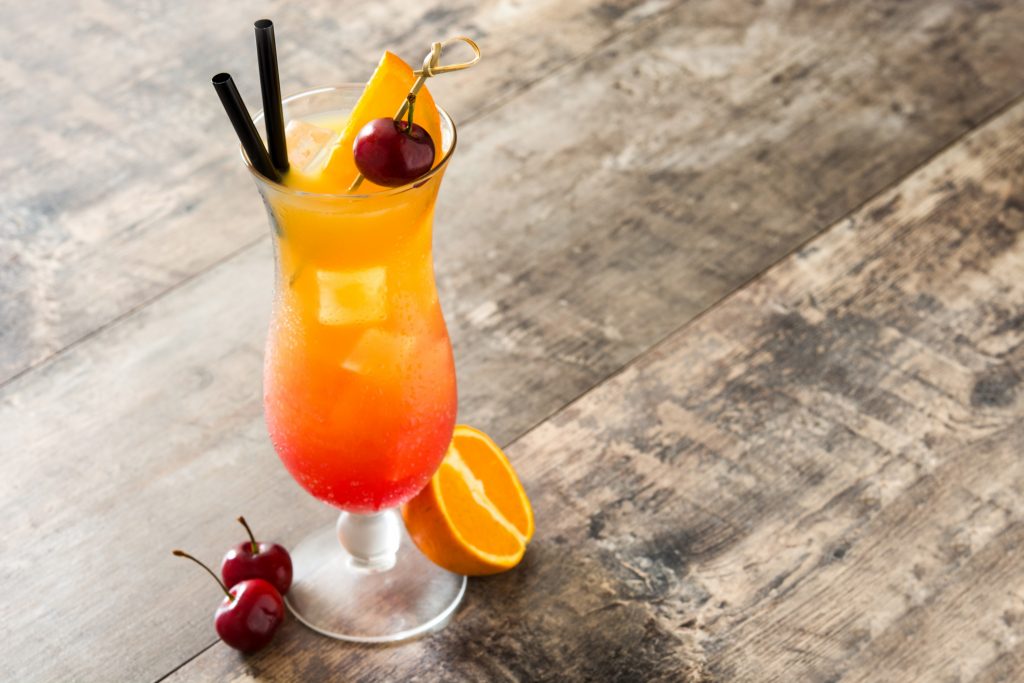 01 of 20
Sex on the Beach Cocktail
Probably one of the most entrancing and visually appealing cocktails you can make is Sex on the Beach. To make its beautiful gradient color, divide this cocktail into two parts: beach and sex. The beach part has peach liqueur, orange juice, and sometimes pineapple juice. The sex part, on the other hand, contains vodka and cranberry juice. The fun part is seeing the two components settle on the glass. The sex part sits on top of the base part (beach). To make the glass even more beautiful, don't forget to garnish it with glacé cherries and orange slices.

Overall, the drink's defining quality is peach liqueur so you don't want to drown it with juice more than what's necessary. For this cocktail, it's important to make accurate ratios. Check our recipe below for a more detailed peach-to-fruit juice ratio.

Try Recipe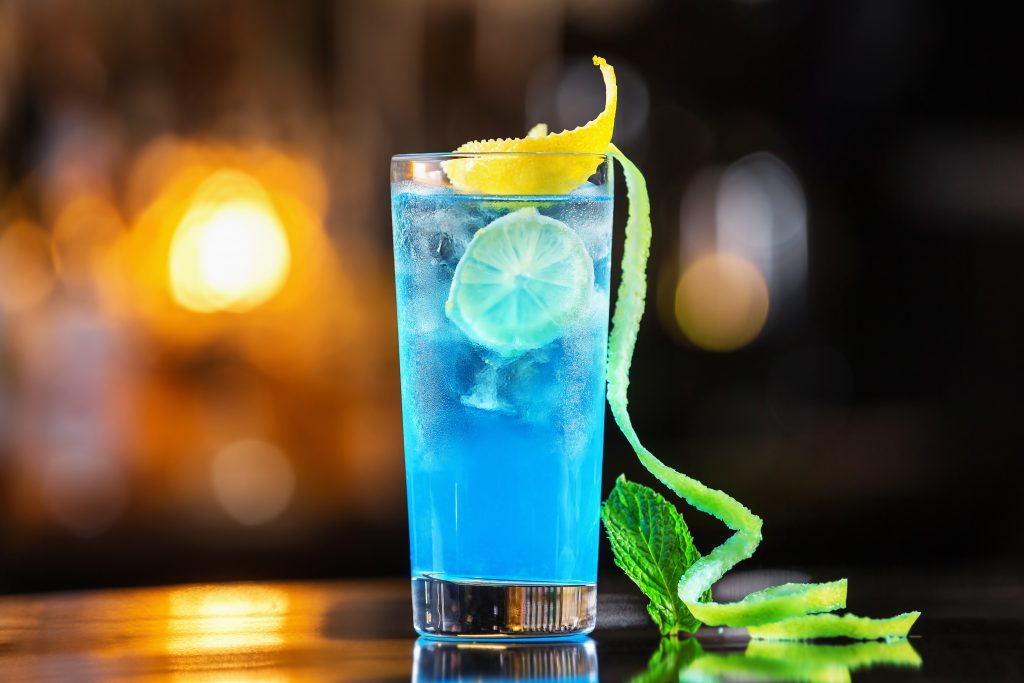 02 of 20
Sex in the Driveway Cocktail
If you're not a fan of straight and boring cocktails, then sex on the driveway might just be what you're looking for. Now, this cocktail combines two liqueurs for a fruity and tangy concoction: blue curacao and peach liqueur. Blue curacao (a liqueur flavored with the dried peel of the bitter orange laraha) has a sweet and tangy flavor with a subtle bitter finish that goes well with peach liqueur's delicate fresh peach flavor.

All in all, it has the perfect combination of sweet, tangy, tart, and bitter while keeping the boozy aspects that you love in cocktails. With its electric blue color and boozy concoction, Sex in the Driveway definitely displays all of the qualities you're looking for in the best cocktails.

Try Recipe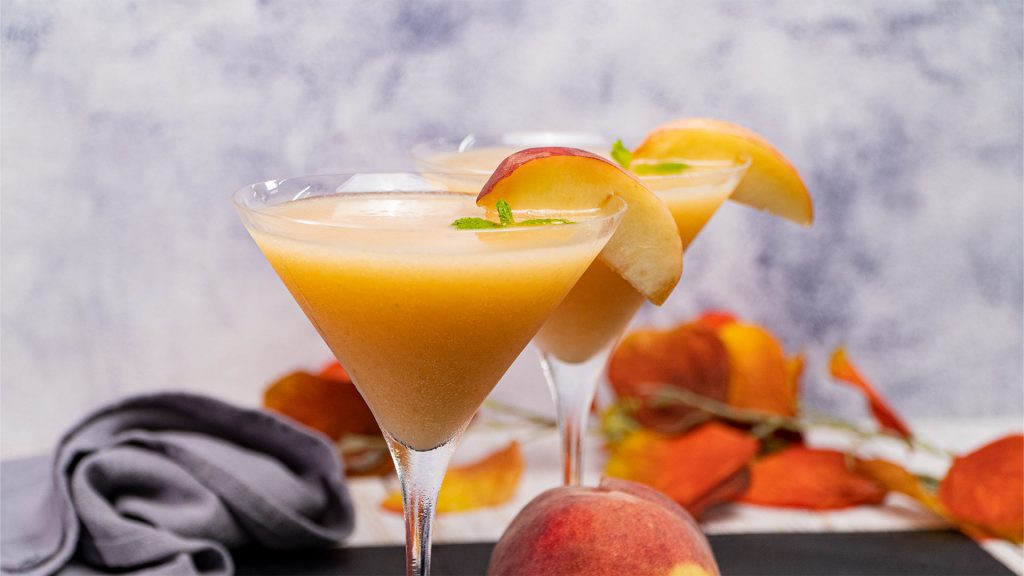 03 of 20
Peach Daiquiri
Looking for a drink that can impress your guests in nanoseconds? Try peach daiquiri! It highlights the refreshing, sweet taste of frozen peaches combined with equally refreshing ingredients such as lime juice and peach schnapps. Now, these ingredients alone are overly sweet and tart (at least for boozy cocktail lovers). To temper the sweet flavor, add light rum and apricot brandy! What's more, they're also easy on the eyes. Unfortunately, it runs out faster than you might like. Just in case, whip up a huge batch!

Try Recipe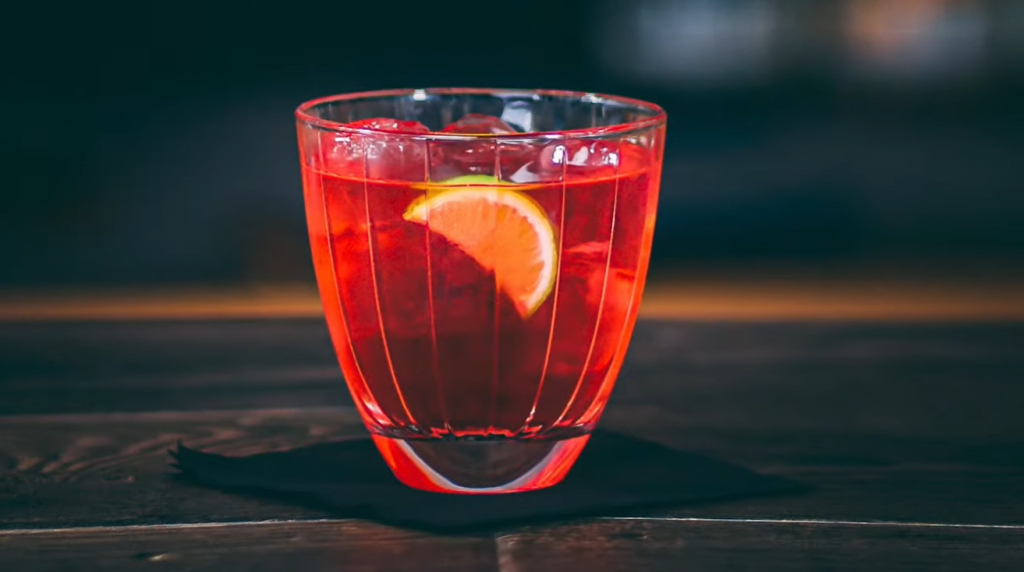 04 of 20
Woo Woo Cocktail
As you would expect from the name alone, woo woo (also called woo woo cosmo) is a remarkably mild cocktail. However, this quality is what makes it so appealing to avid cocktail fans. You see, woo woo is easily customizable to fit any party or mood. But the recipe below combines its most basic ingredients: vodka, peach liqueur, and cranberry juice which is where it got its beautiful red hue.

If you're familiar with the Cosmopolitan, then the ingredient list probably reminds you of it. Feel free to think of it as a cross between Cosmpolitan and navel cocktails. Hence, the name woo woo cosmo.
You can unleash your creativeness in bartending by mixing woo woo with sparkling wine like Prosecco, flavored vodka (preferably citrus-forward), and garnishes like lime wedges and orange slices. 
Try Recipe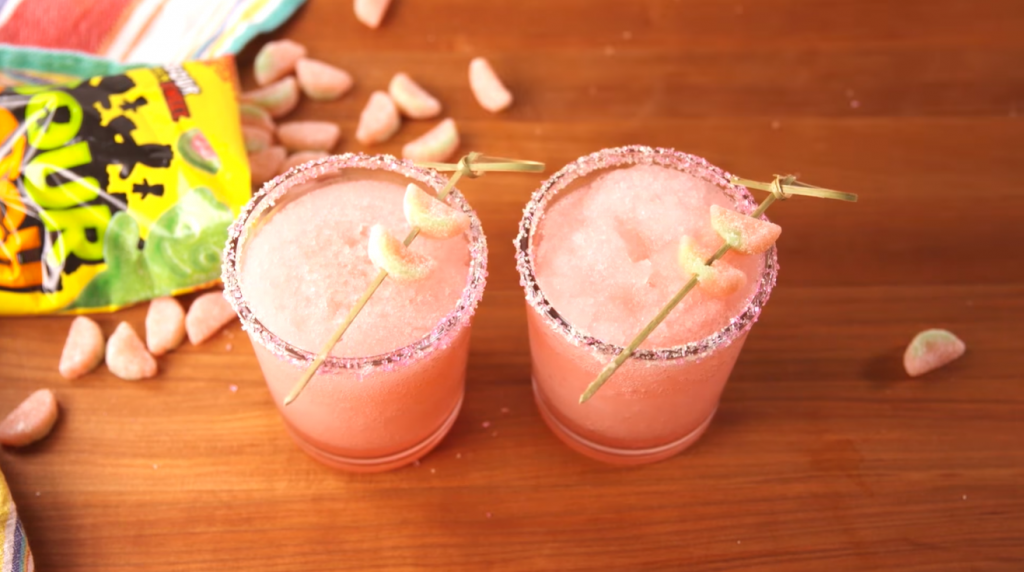 05 of 20
Gilligan's Island
With its subdued pink appearance made by combining orange juice and cranberry juice, Giligan's island could easily become your favorite pink alcoholic drink. The sweet flavor of fruit juices is balanced by combining equal parts vodka and peach liqueur. All in all, it's a tart and refreshing drink with the strong mouthfeel of vodka.
Make the glass even more appealing by adding fruit garnishes like orange wedges or maraschino cherries.
Try Recipe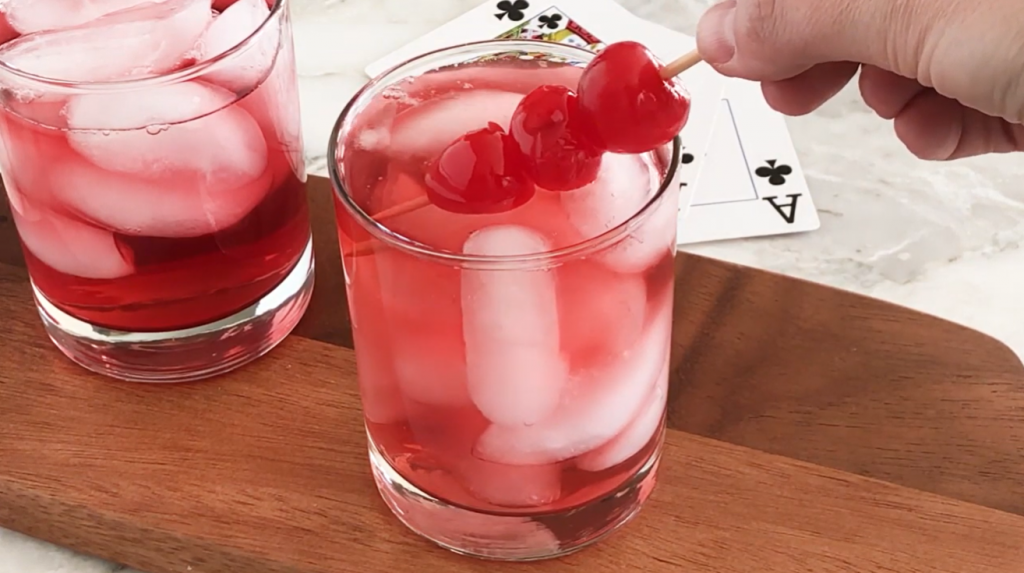 06 of 20
Royal Flush Drink
The royal flush drink perfectly sits on the sweet and tart line by adding simple syrup to the overly tart taste of peach liqueur and unsweetened cranberry juice. Now, this cocktail specifically highlights Crown Royal whiskey which has an oaky flavor accompanied by a slight sherried sweetness that rounds out the overall flavor of this cocktail. Once you down it though, you'll notice a hint of rye spiciness mellowed out with club soda. To cap it all off, the royal flush is a tingly and bubbly drink with a crisp and dry finish thanks to Royal Crown whiskey.

Try Recipe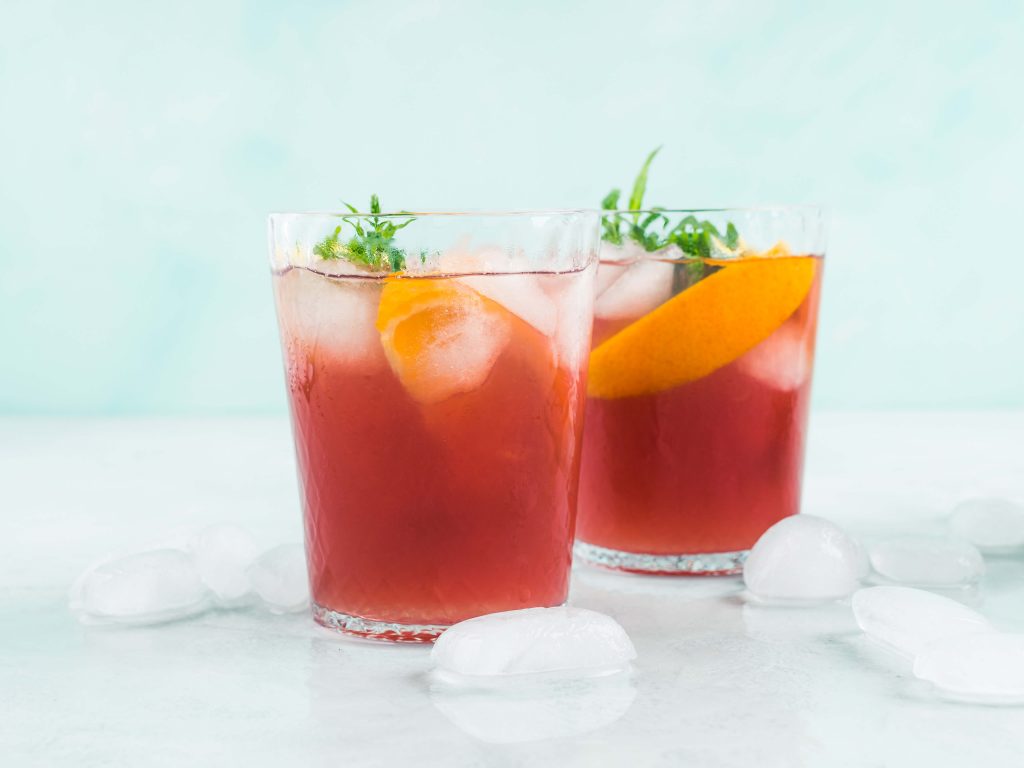 07 of 20
Jolly Rancher Cocktail
Jolly Rancher sounds familiar, don't you think? Well, Jolly Rancher candies are with us since our childhood after all. Now that you're an adult, you could give it a new adult spin! To replicate the tropical and citrusy flavor, you'll need the refreshingly sweet taste of green apple vodka, peach schnapps, and cranberry juice.
Jolly Rancher is one of the easiest cocktails to dress. It can be served as a sophisticated martini, a party shot, and a fruit punch with all the fresh fruit additions like green apples, cranberry, and strawberry, all the works! You can also add the actual candy. 
Try Recipe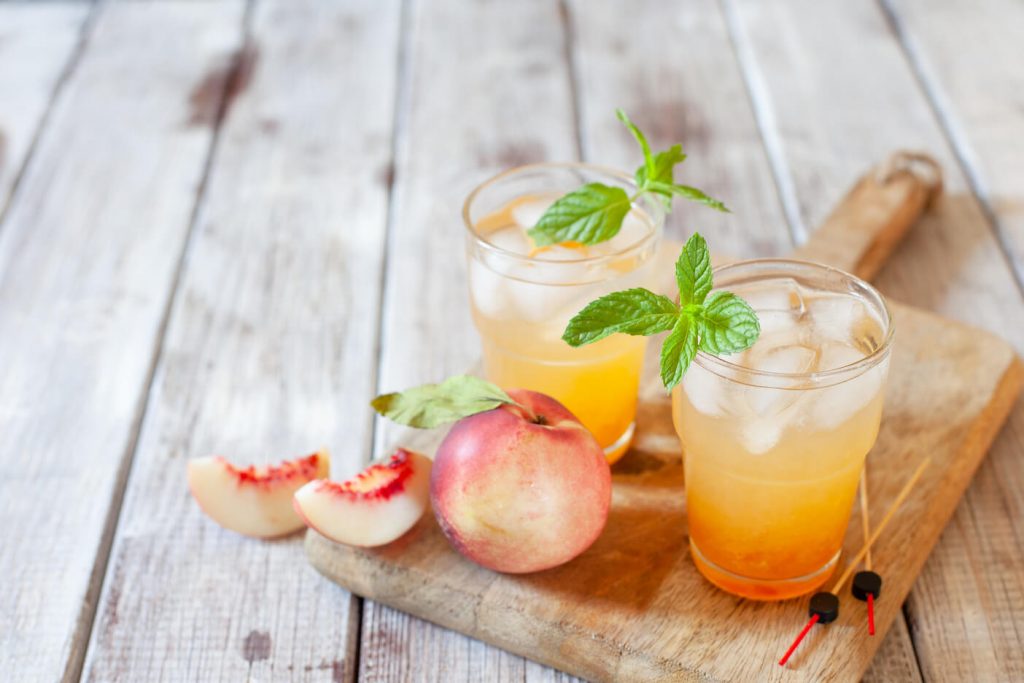 08 of 20
Georgia Peach
It's no secret that some states harvest better fresh produce. When it comes to peaches (and any of its forms), Georgia is the clear winner. Their peach cocktails are no different which is why this cocktail is named after Georgia. It combines Southern Comfort, peach liqueur, orange juice, and a splash of grenadine for a real Southern treat you can't put down. All in all, it's a sweet but refreshing drink with a mild alcohol taste perfect for after-work sipping.

Try Recipe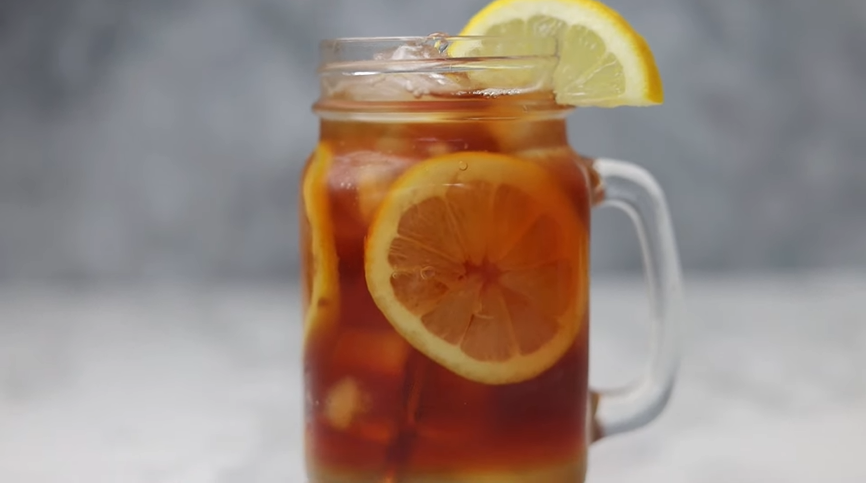 09 of 20
Carolina Iced Tea
Don't let the name fool you, Carolina iced tea is perfectly capable of knocking you out just as effective as the Long Island iced tea. Although it doesn't look like it, this spiked iced tea has a pretty strong brew coupled with a fruity taste from the peach liqueur and a crisp, spiced taste thanks to rum.

If you like something boozy with just a hint of tart flavor, then Carolina iced tea might suit your taste better than some of the peach schnapps cocktails on this list. Serve it over ice with lemon slices for an invigorating, boozy cocktail.

Try Recipe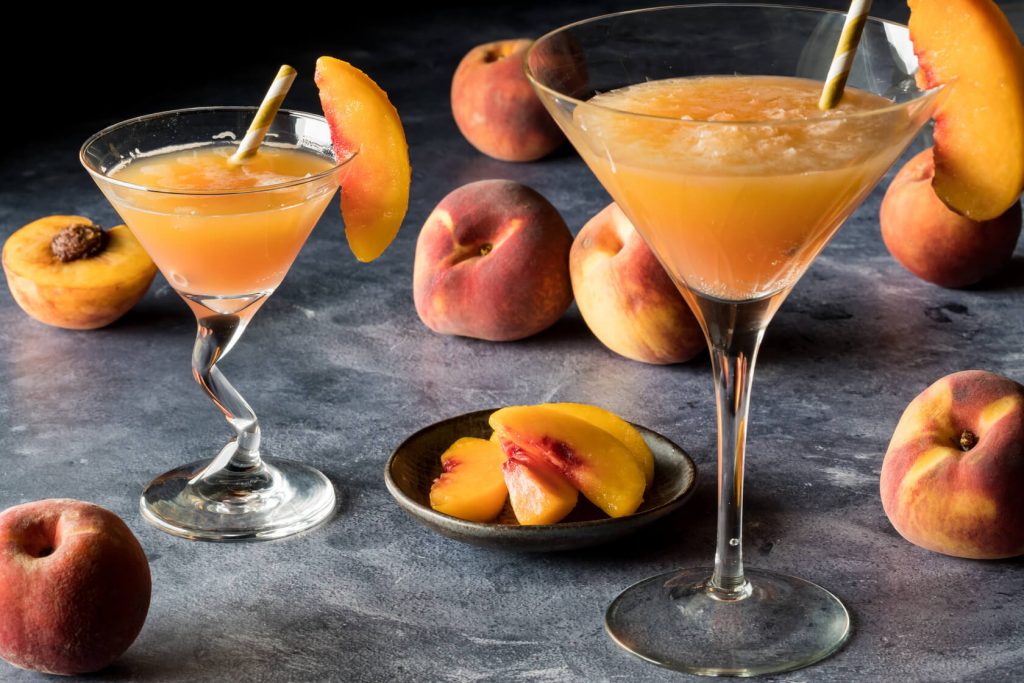 10 of 20
Homemade Bellini-Tini
Judging from its name, bellini-tini is part peach bellini and part martini — like a cross between the two. In other words, it has the best of both worlds. It's fruity and strong. Specifically, it combines the tart, fruity flavor of peaches (in the form of puree and liqueur) and the strong concoction of vodka.

Just like bellini, this peach drink also features a foamy top (a result of rigorous shaking) and a striking orange color. Altogether, this drink is bubbly and refreshing with the right amount of booze and is best paired with a charcuterie board.

Try Recipe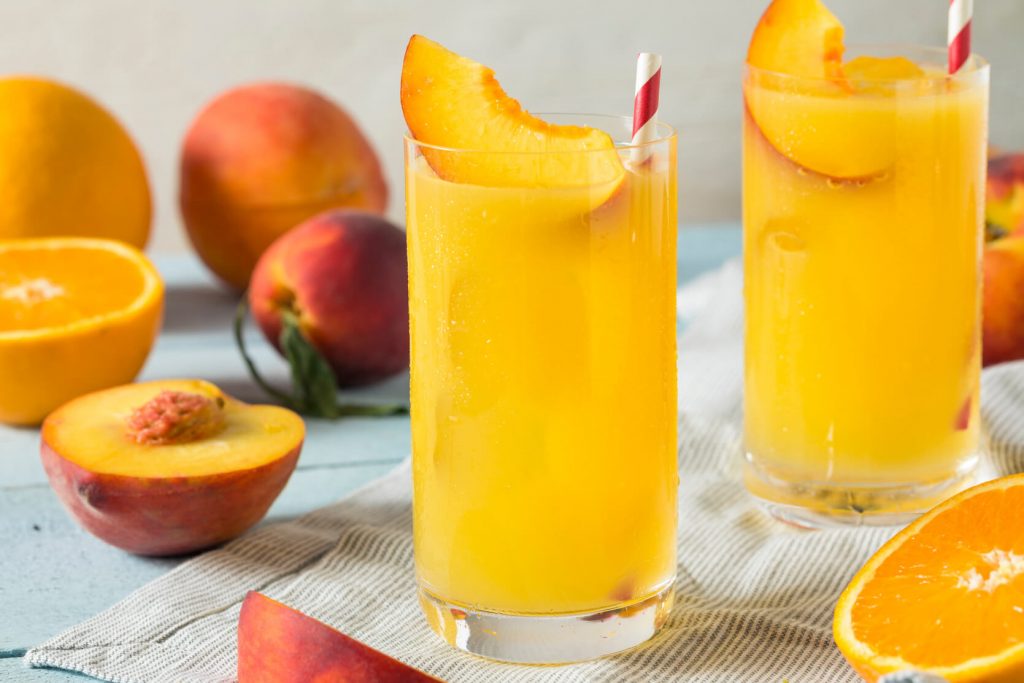 11 of 20
Pierced Fuzzy Navel
You can't have a bottle of peach liqueur without making a fuzzy navel. It's a cocktail that especially highlights a sweet and tart flavor found in peach liqueur and orange juice. It also has vodka for extra alcoholic booze. And then everything is topped with a non-alcoholic syrup like grenadine which is known for its deep red color. In this cocktail though, you'll just need a dash to help bring out the orange color. Overall, this drink has a bright, orange flavor with a toned-down alcoholic content.

Try Recipe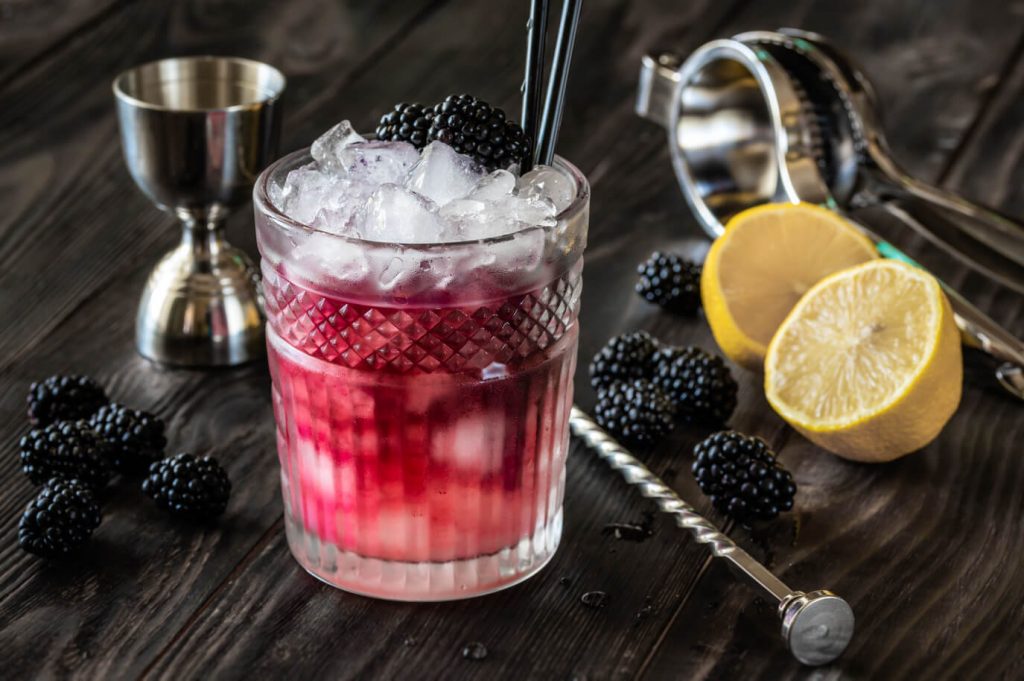 12 of 20
Black Betty
A perfect balance of tart but flavorful and strong alcohol, it's hard not to love black betty. The flavor is achieved by combining two flavorful (and boozy) liqueurs: blackberry and peach liqueur. Blackberry liqueur has a velvety mouthfeel and a very distinct flavor that complements peaches. However, these alone can be overwhelmingly sweet. Cut through the sweetness using lime juice and club soda. To seal the deal, black betty is not only a delicious cocktail but it's also an attractive drink with its deep purple color.

Try Recipe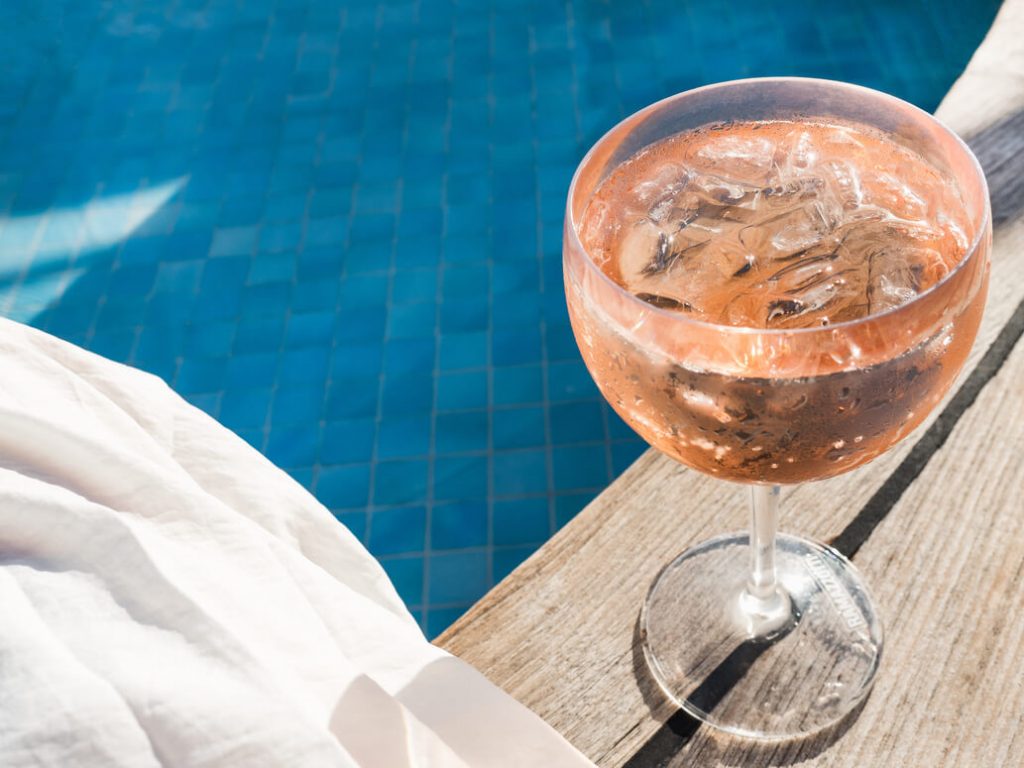 13 of 20
Pink Floyd
Can't get enough of beautiful drinks? Give Pink Floyd a shot. Be warned though, after the first sip you, might want to listen to some guitar riffs, or maybe even do it yourself.

Now, Pink Floyd is dressed in cranberry and grapefruit juice which is where it got its beautiful gradient color. Fruit juices are followed by peach liqueur's peachy and citrusy undertones. Vodka brings balance to all of these so it's not overwhelmingly fruity. Altogether, Pink Floyd has a well-balanced taste keeping some of the fruity notes and the strong taste of vodka.

Try Recipe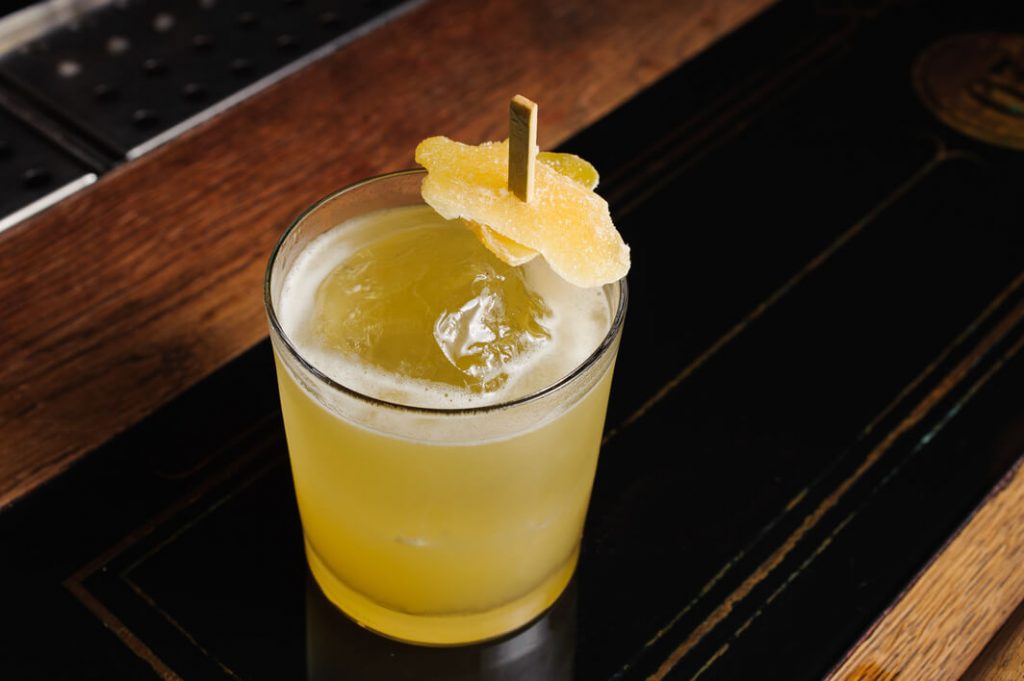 14 of 20
Hula Hoop
There are many hula hoop recipes out there, many of which are a little bit complicated for beginners. This one, however, just blends five ingredients, which are uncomplicated, to begin with. No, none of those complicated spirits and liqueurs. You just need lemonade, orange juice, cranberry juice cocktail, and peach liqueur. Well, compared to the rest of its kin, peach liqueur is relatively easy to remember. It says what it is. As a whole, the hula hoop cocktail is a blend of citrus flavors only with the surprising tingle of vodka!

Try Recipe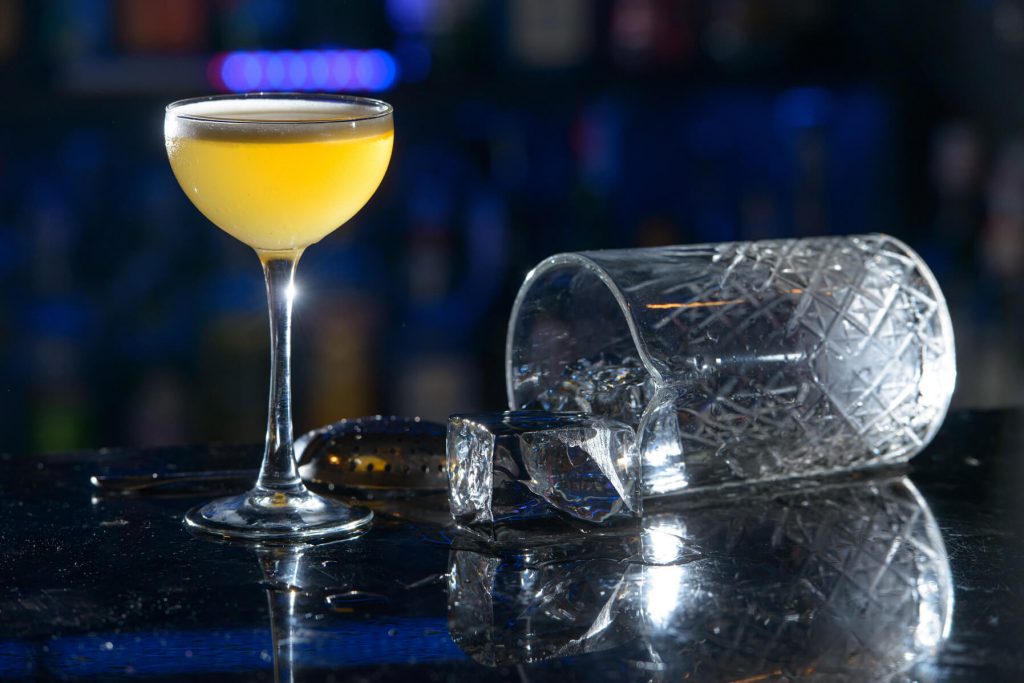 15 of 20
Berlin Martini
Berlin martini is the perfect cocktail if you're looking for something that's a little bit easier than the hula hoop. Why, it only blends three ingredients but it manages to pack a lot of flavors thanks to peach schnapps and black sambuca. To be exact, black sambuca brings in a richer palate that tastes strongly of witch elder bush, anise, and licorice, but with soft alcohol notes.

The strong anise flavor is tempered by the peach liqueur by introducing citrus flavors. Still, it's a martini, so expect a crisp, smooth concoction that will make you ridiculously dizzy and giddy!

Try Recipe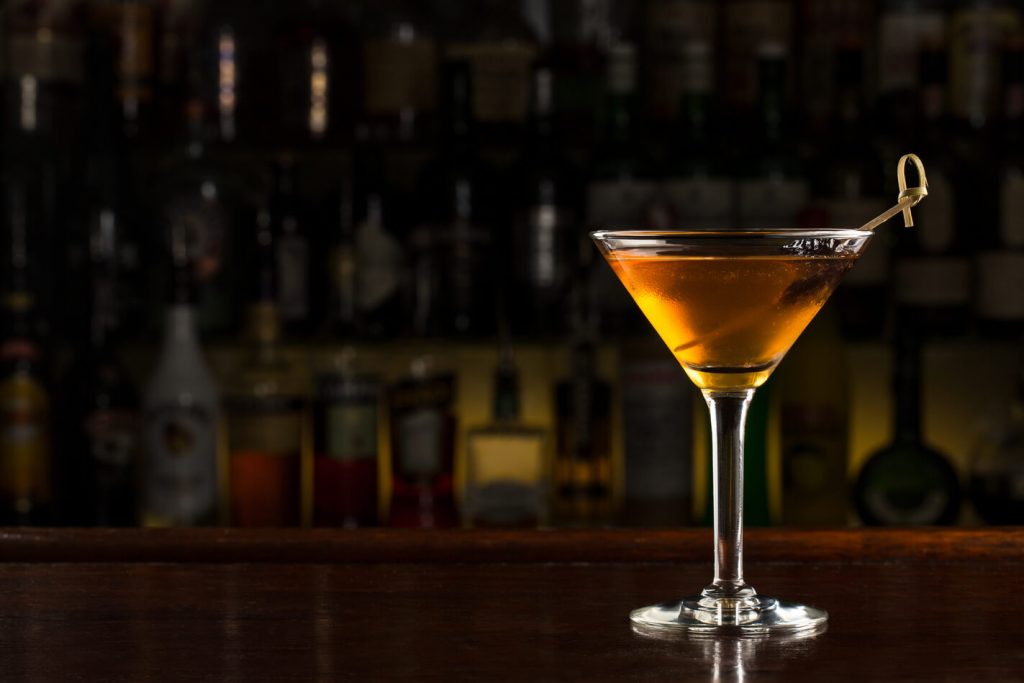 16 of 20
Stress Buster
Stressed and tired of work? Introducing the cure and antidote to your after-work woes: stress buster. The stress buster blends strong ingredients to create an even stronger alcoholic cocktail with lots of flavors. It starts with dry gin, dry vermouth, and apricot brandy. Meanwhile, triple sec and peach schnapps add flavor by introducing subtle notes of orange and peach!

Try Recipe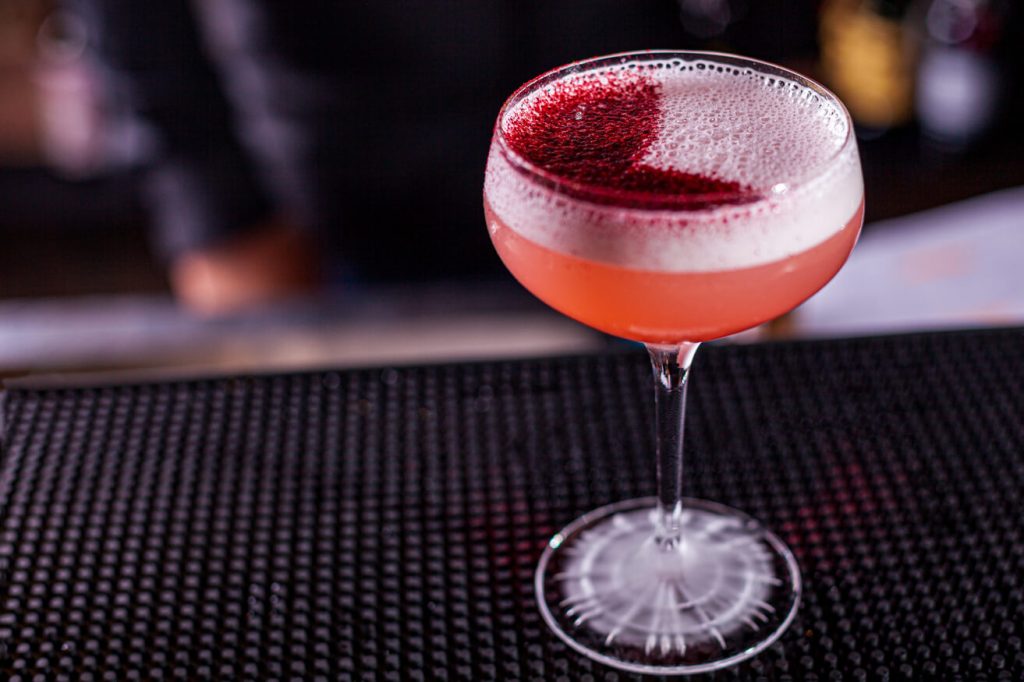 17 of 20
Russian Candy
Strong and sweet, the Russian candy is a cocktail made with sweet, fruity peach liqueur tempered by the clean and strong taste of vodka. Grenadine makes the cocktail startingly sweet and beautiful by infusing the drink with its deep red color. Shake the ingredients together and you'll get a visually appealing glass that's not hard to love. It goes down easy too!

Try Recipe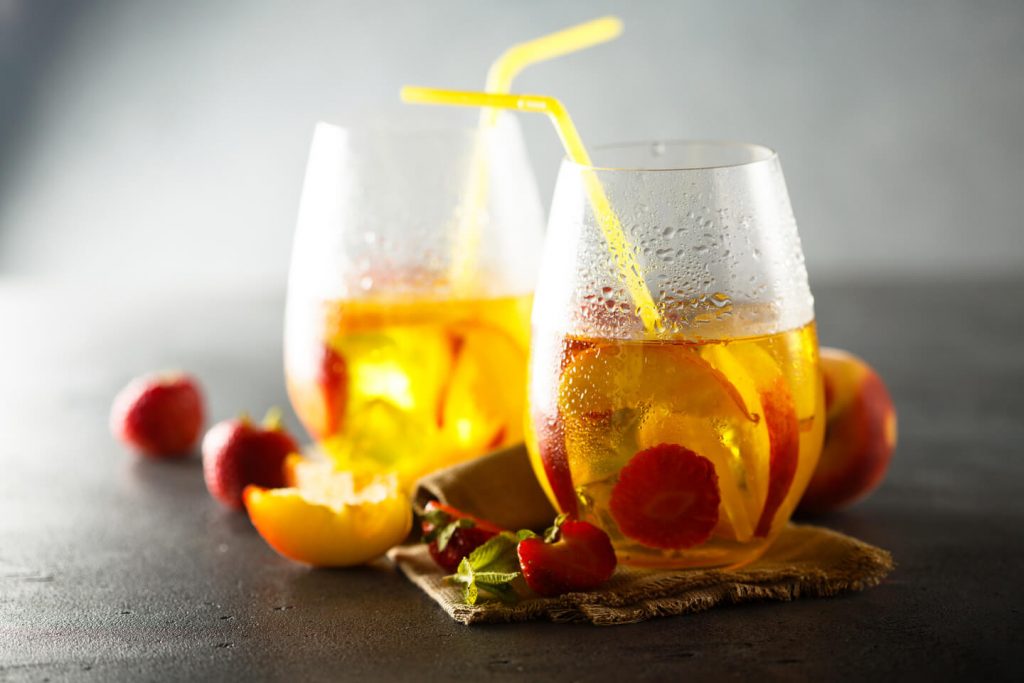 18 of 20
Peach Champagne Punch
Run out of fresh ideas or sophisticated Prosecco cocktails to serve at your next party? Then this peach Champagne punch should fix that dilemma especially if you're big on boozy, bordering on sweet drinks.

This punch begins with Champagne infused with the sweet and tart flavor of peach liqueur and the bubbly, tingly mouthfeel of 7-Up. For a festive touch, throw in fresh fruit slices of your choice. Go nuts on sliced strawberries, peaches, apples, and pineapples.

Try Recipe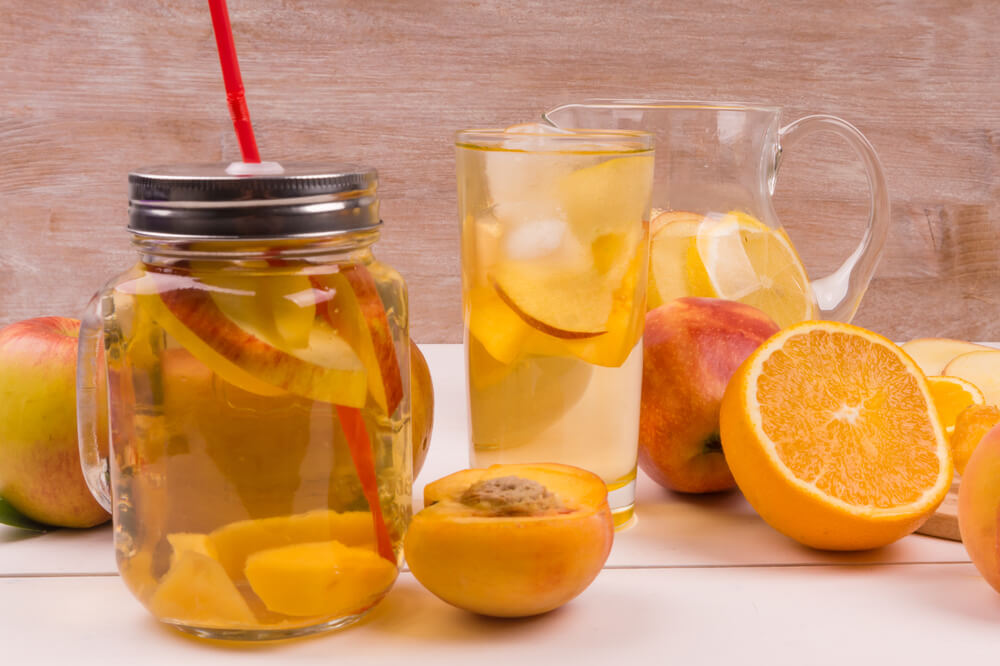 19 of 20
Peach Moonshine
Are you in quest of versatile cocktails preferably one that you can drink either hot or cold? Then you must be looking for peach moonshine. Peach moonshine features a sweet and spiced brew made of peach schnapps, grain alcohol, and cinnamon sticks.

Please note that this cocktail is not like any cocktail on this list. It involves boiling the ingredients along with cinnamon to infuse the flavors. After that, it's cooled down at room temperature before adding peach schnapps and grain alcohol. Still, with the flavor it creates, making this at home is one for the books.

Try Recipe
20 of 20
White Gummy Bear Shots
Infuse your shots with your childhood favorite: gummy bears. This peach schnapps shots has raspberry vodka, peach schnapps, sweet and sour mix, and lemon-lime soda. Pour into shot glasses and top with gummy bears. It's tart and a little boozy with a cute, fun twist — a sure party starter!

Try Recipe