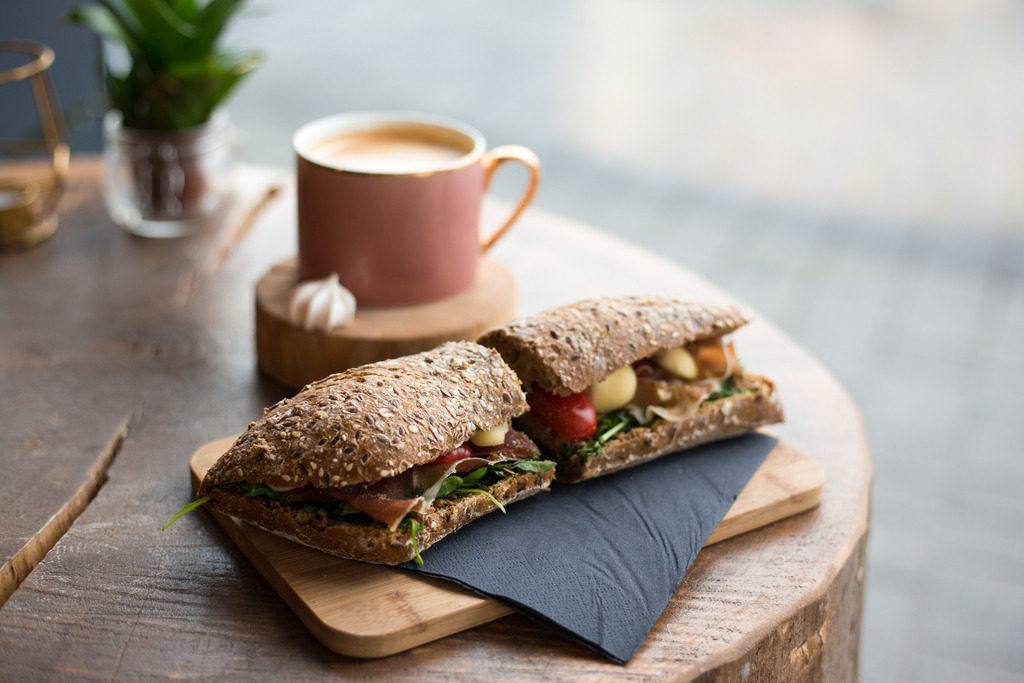 37 Easy Lunch Ideas for a Busy Work Week
Planning meals for a busy week is no easy feat. Unless you're in for stale leftovers and ready-to-eat lunch packs from the store, get ready to go out a few minutes late. But will that always be the case? Unlike what some people think, there are delicious lunches you can make at home within only a few minutes. With our list of easy lunch ideas cooked in your trusty Instant Pot and air fryer, you can make morning meal preparation your favorite. So make the most out of your free time during busy work weeks by trying these easy weeknight dinners and easy lunch recipes!
Avoid cardboard-like pack lunches by whipping these recipes you can make in less than an hour. Whether you're looking for easy lunch ideas for kids or adults, here you'll find dishes for everyone. These meals are guaranteed to satisfy you without the risk of breaking your back or running late.
---
Easy Lunch Ideas for Working Adults
Running the grill and doing complicated recipes on a working day sounds like a nightmare for busy adults. There's just not enough time to get everyone out the front door, carrying delicious packed lunches. But no worries! Here are a couple of lunch ideas for work that can be enjoyed both hot and cold to rescue you from your lunch woes.
Easy Chicken Wrap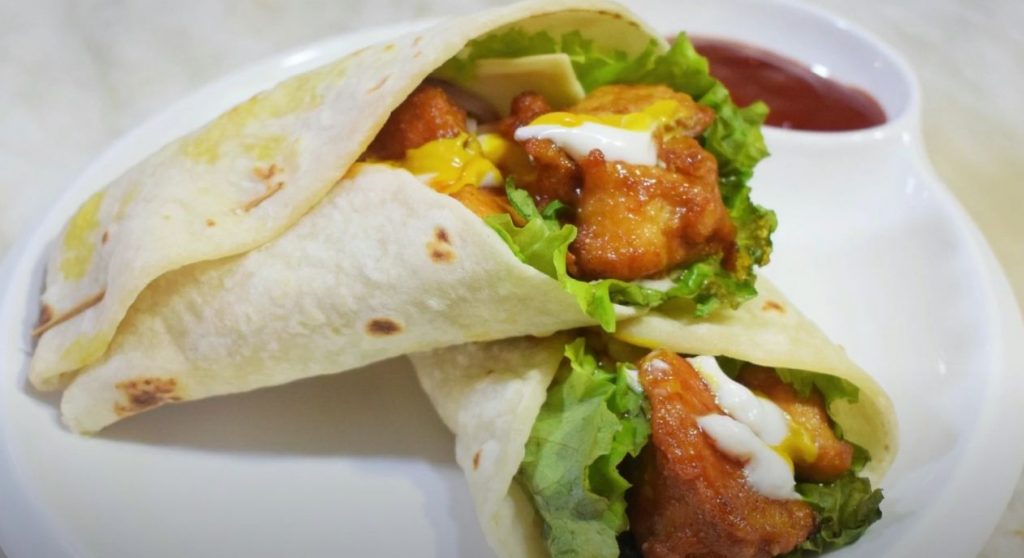 Possibly one of the easiest wraps you can make at home, this easy chicken wrap is made of five simple ingredients such as tortilla, mayonnaise, lettuce, chicken, and peach salsa. A pro-tip: prepare salsa the night before and use some leftover chicken rotisserie (if you have any) for this recipe!
Recipe for Inspiration: Easy Chicken Wrap
Southwestern Chicken Quinoa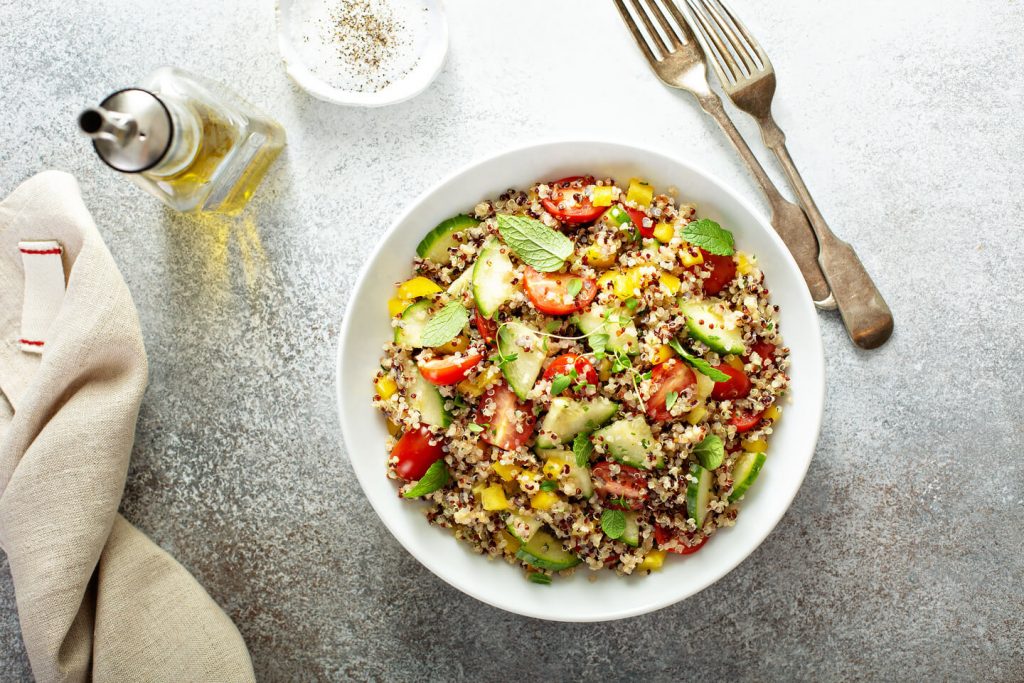 One-pan recipes are a gift! They're easy cleanup and usually uncomplicated, fuss-free recipes to make. That said, one-pan recipes like this Southwestern chicken quinoa are perfect for a busy week!
For this recipe, you only need to spare 10 minutes for meal prep, 10 minutes for stirring everything, and 30 minutes for simmering time. It's that easy! In no time, you'll have delicious chicken quinoa to help you get through a busy day.
Recipe for Inspiration: One-Pan Southwestern Chicken Quinoa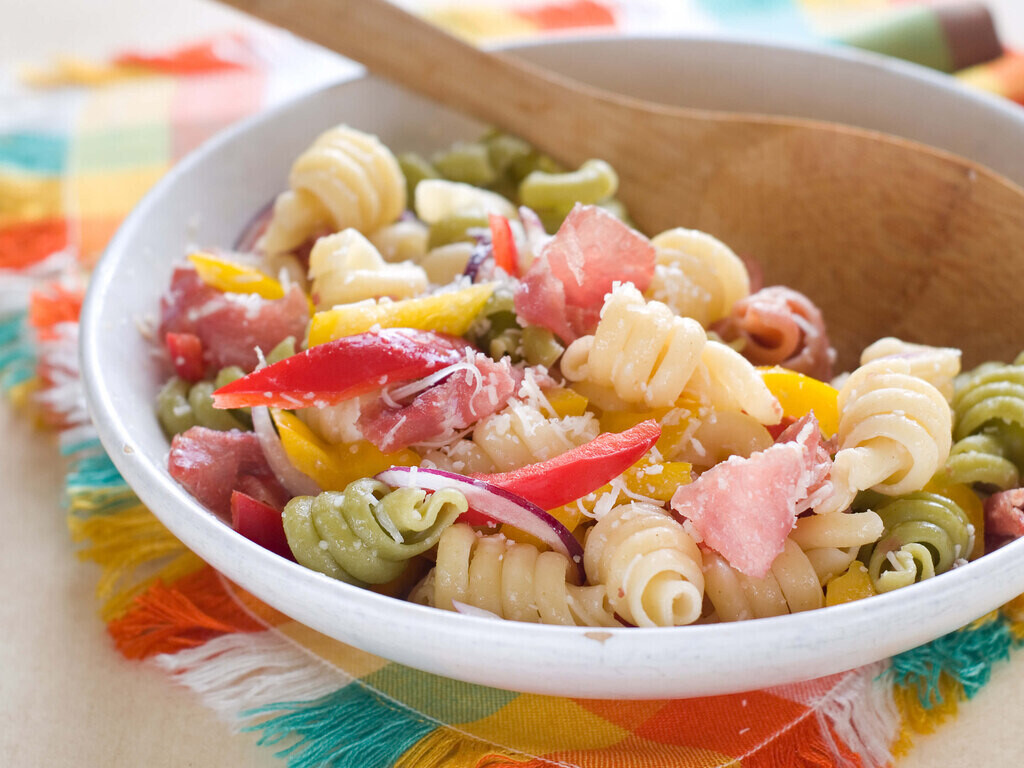 Bacon, tomato, and lettuce do not only go with burgers or sandwiches. They also go well with pasta salads too. And with this recipe, no need for never-ending burgers or sandwiches for lunch. Ultimately, variety is the spice of life. So why not make something new and make BLT pasta salad? Boil pasta the night before, cook a couple of bacon this morning, cut a few vegetables, put the creamy dressing in cute little containers and you have a meal that's not a soggy mess.
Recipe for Inspiration: BLT Pasta Salad
Chicken Parmesan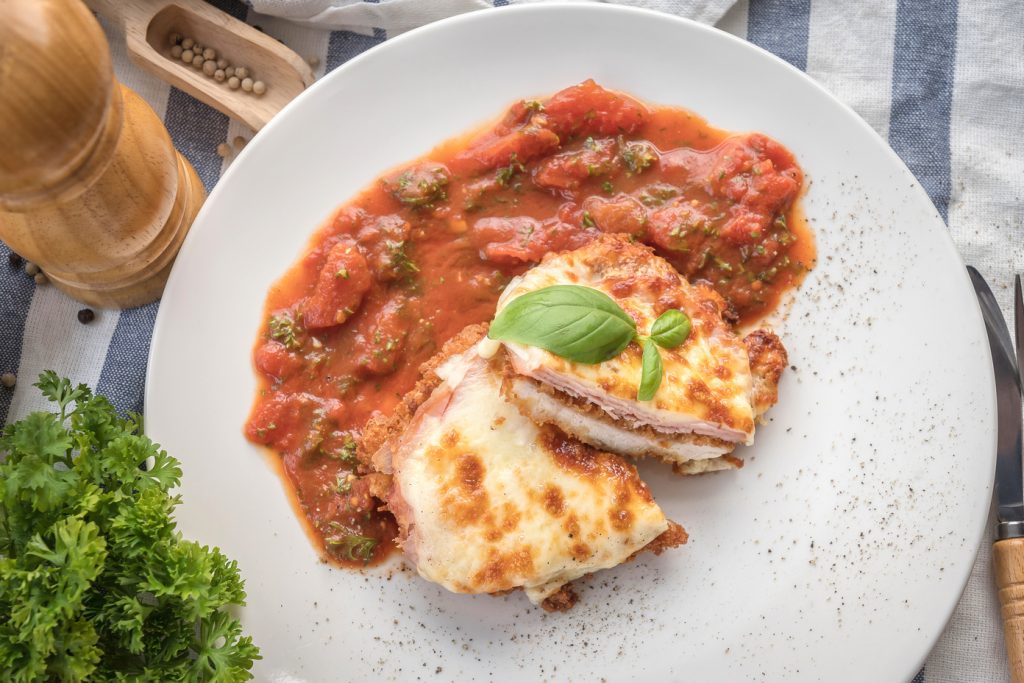 Packing and cooking lunch ahead on a busy day is one of the perfect situations to use your air fryer! So dredge those chicken in seasoned breadcrumbs and let's bust out your air fryer. But first, spray chicken with cooking oil for a nice golden brown exterior.
Top with a sprinkling of mozzarella cheese and you'll have a tasty lunch at work that looks complicated. But really, it just takes 15 minutes.
Recipe for Inspiration: Air Fryer Chicken Parmesan
Chicken Cobb Salad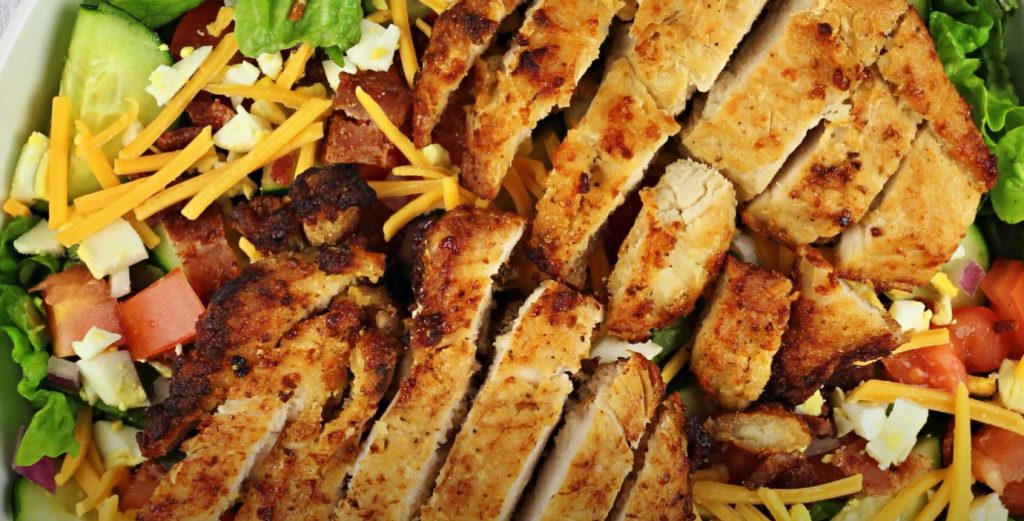 Have some leftover grilled chicken? Don't throw them away just yet! Recreate them into something tastier with a lot of texture and flavor as a cobb salad! Aside from using leftover chicken, you can save time by making salad dressing the night before. So, all you have to do is chop those vegetables and cook some bacon in your trusty Chefman air fryer.
Recipe for Inspiration: Traditional Chicken Cobb Salad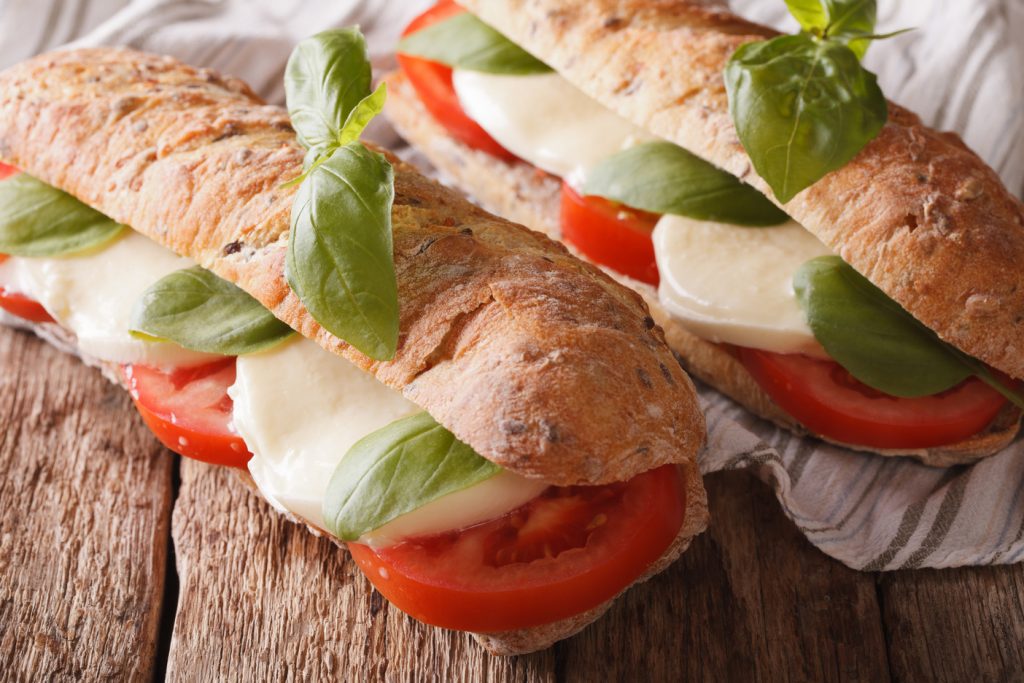 Drizzled with olive oil and packed with basil, tomatoes, and as many mozzarella slices you want, this Caprese panini can be done in no time! This recipe is easy to make, but you can cut down more time by using a sandwich maker. Each side of this panini should be cooked for at least three to four minutes or until the cheese has melted. Now, that's a total of eight minutes you can save if you're using a handy sandwich maker! If not, a skillet will do just as well.
Recipe for Inspiration: Caprese Panini
Buffalo Chicken Wraps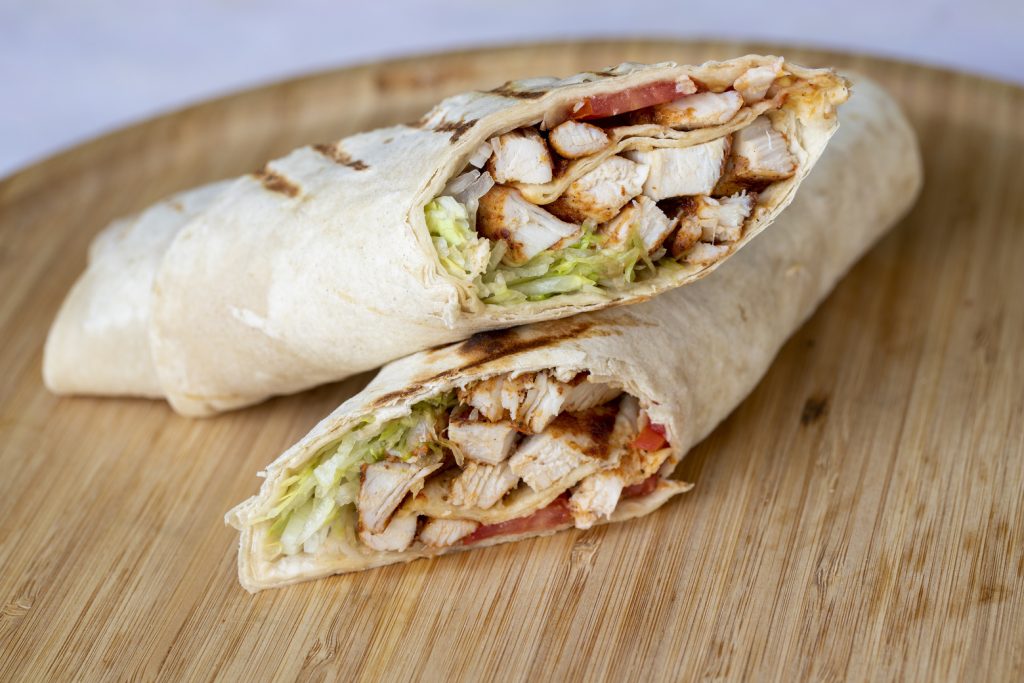 Buffalo chicken wrap is another lunch that's easy to put together. Cut down prep and cooking time by chopping the rest of the ingredients while you cook chicken tenders in an air fryer.
Since this wrap is made of chicken tenders coated in smokingly hot buffalo sauce, it will be a soggy mess by the time you eat it. Our tip? Put buffalo sauce and salad dressing in small containers. Then drizzle just when it's time to eat.
Recipe for Inspiration: Buffalo Chicken Wraps
Ham Sandwich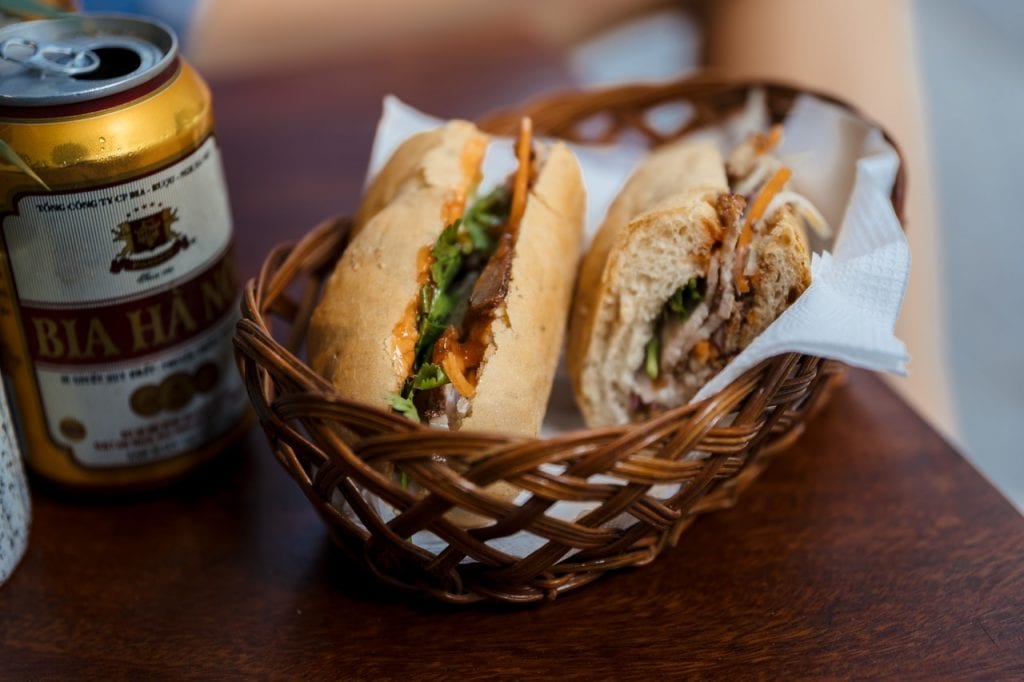 It's impossible to mess up a simple recipe like this ham and cheese sandwich. But how about we elevate it into a more sophisticated dish? Ditch the plain bread for a baguette and make a ham and brie baguette sandwich with some honey-mustard mayonnaise. We bet your co-workers would think you got it from a fancy deli restaurant.
Recipe for Inspiration: Ham and Brie Baguette Sandwiches with Honey-Mustard Mayonnaise
Italian Tuna Salad Sandwich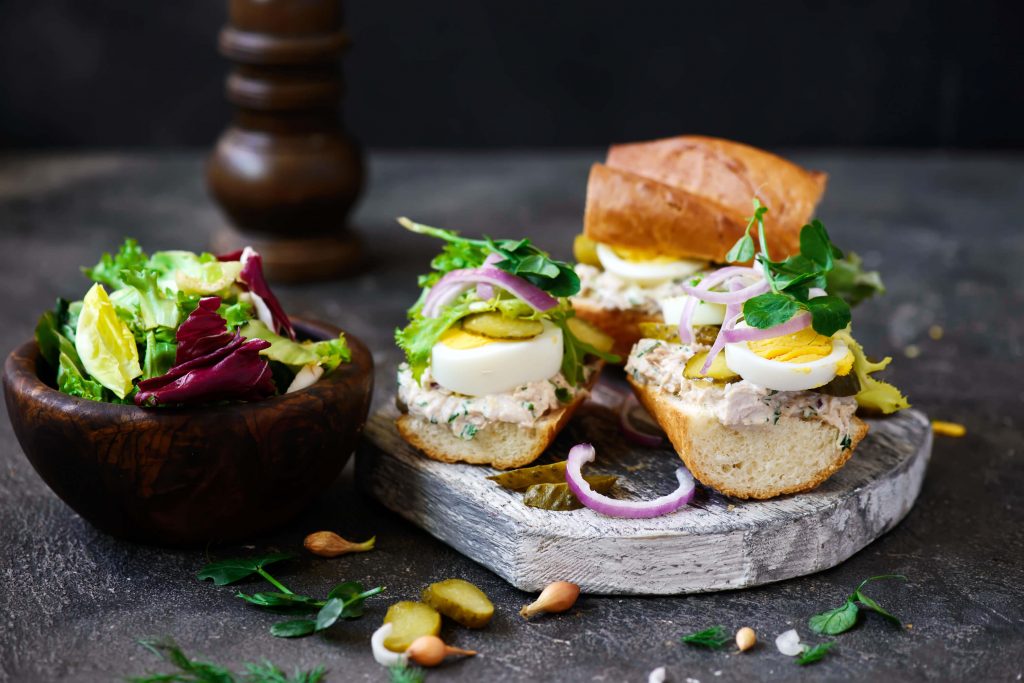 Possibly one of the easiest and quickest meals to put together on this list is this salad sandwich made of easy-to-find ingredients. True to its name, this sandwich is made of tuna along with other ingredients such as hard-boiled egg, parsley, tomatoes, and snow peas. All these are tossed in olive oil, lemon juice, and black olive salad dressing. We love making the salad ahead of time so all we have to do is toast a few baguette slices.
Recipe for Inspiration: Italian Tuna Salad Sandwiches with Black-Olive Dressing
Mexican Pinwheels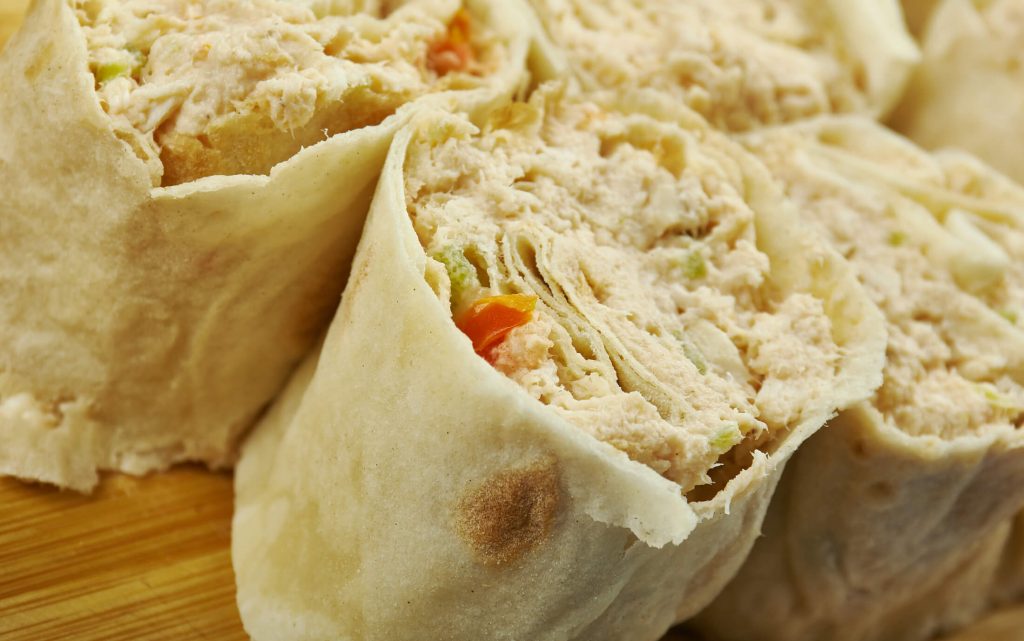 Undeniably, throwing ingredients together is one of the easiest and quickest ways to prepare your packed lunch. Take these Mexican pinwheels for example. Using a hand mixer, simply combine cream cheese, yogurt, and taco seasoning. Then, add your chopped vegetables and mix, spread on flatbread, and roll. Now, that's easy!
Recipe for Inspiration: Mexican Pinwheels
Grilled Chicken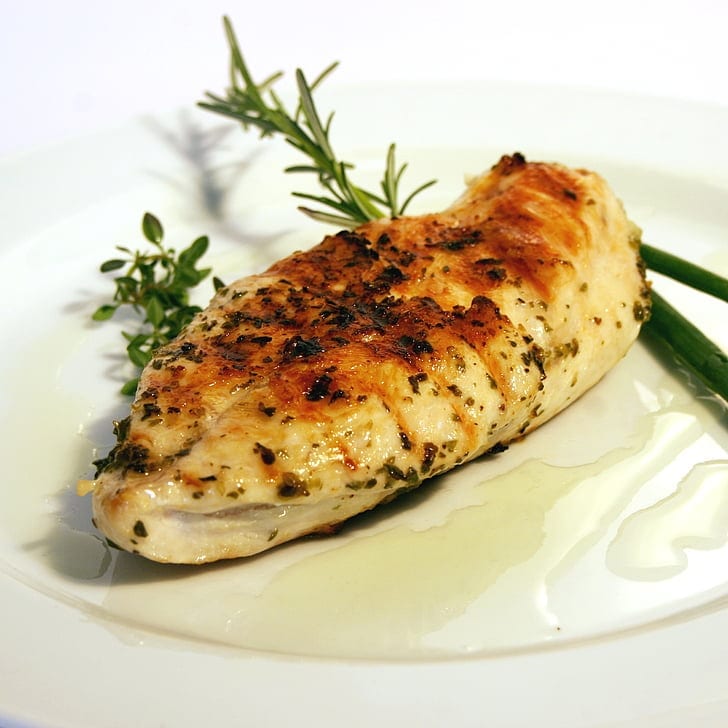 No time for chopping and prepping for complicated recipes? No problem! Save a sweat by marinating your meat overnight, so all there's left to do the next morning is to grill them on your pellet grill. It sounds complicated, but using a pellet grill is easier than it looks. Plus, it gives your chicken a smoky flavor you'll love without much effort.
Recipe for Inspiration: Grilled Chicken on the Barbie
---
Easy Lunch Ideas for Kids
Making two lunch boxes for kids is enough for anyone to go crazy in the morning. Just as it's grueling for working adults to cook for themselves in the morning, thinking of easy lunch ideas for kids is no walk in the park! What to do if your child's picky? Good thing you're in the right place. These recipes are easy, but most importantly, made for the young picky eaters.
Chicken Nuggets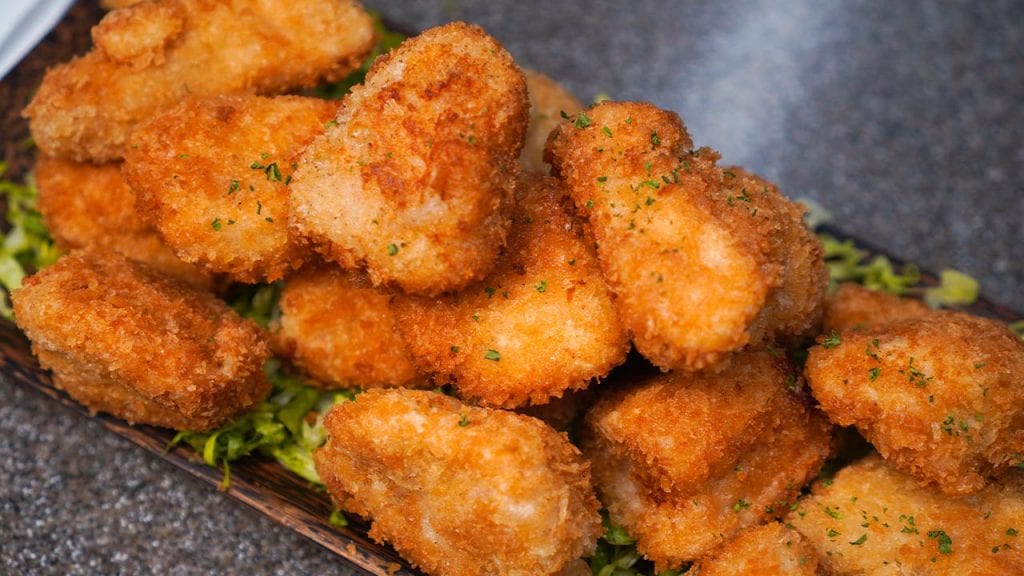 Kids are naturally drawn to chicken nuggets. Phew! Good thing they're easy to make or we're in big trouble. Here's our hack: make a batch on a weekend, keep them in a freezer container, and store them in the fridge for up to a week. So all you have to do in the morning is take them out and fry them until golden. No-fuss!
Recipe for Inspiration: Burger King Chicken Nuggets
Turkey Crescent Roll-Ups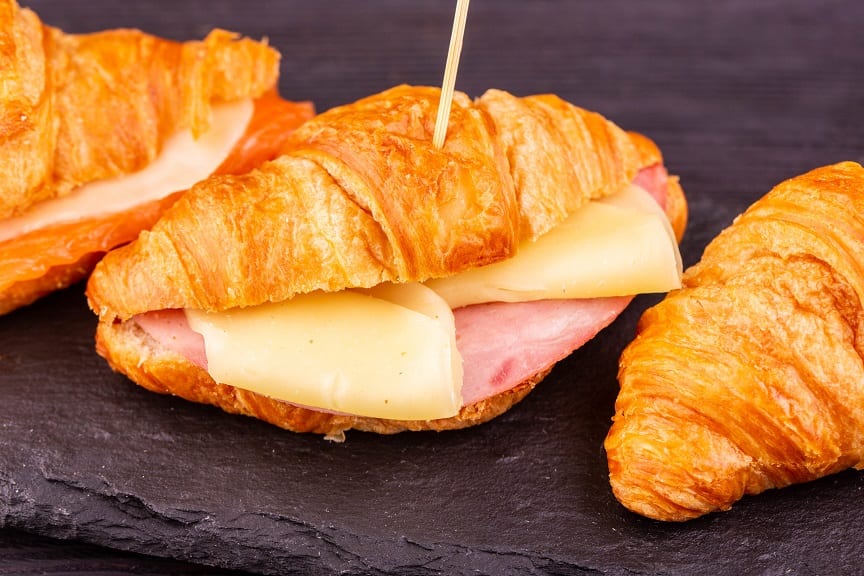 Another popular lunch box option is a ham and cheese sandwich. Kids eat with their eyes, so let's make it pretty by ditching plain bread with crescent rolls. This recipe asks for Monterey jack cheese, but since this recipe is pretty forgiving, you can put any cheese your child likes.
Recipe for Inspiration: Turkey Crescent Roll-Ups
Popcorn Shrimp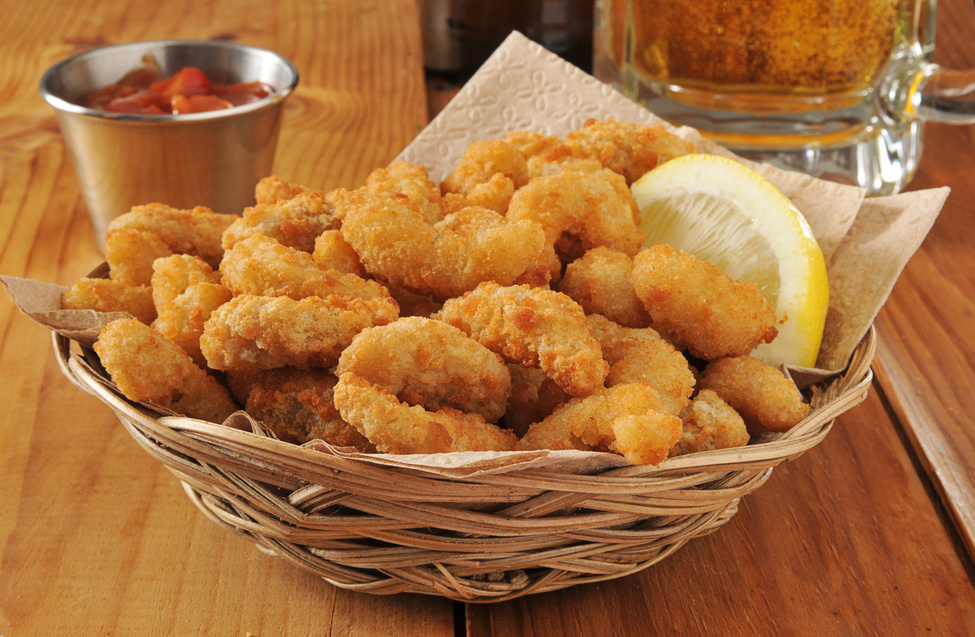 Kids also love cute, bite-sized food like chicken, beef, or shrimp popcorn. You know the drill. Make these popcorns the night before and throw them into the air fryer the next morning. The hardest thing that you have to do is to peel and devein shrimp, so our tip is to buy them clean. Those are slightly pricey, but it's more convenient especially when you're busy.
Recipe for Inspiration: Popcorn Shrimp Air Fryer
Chicken Tenders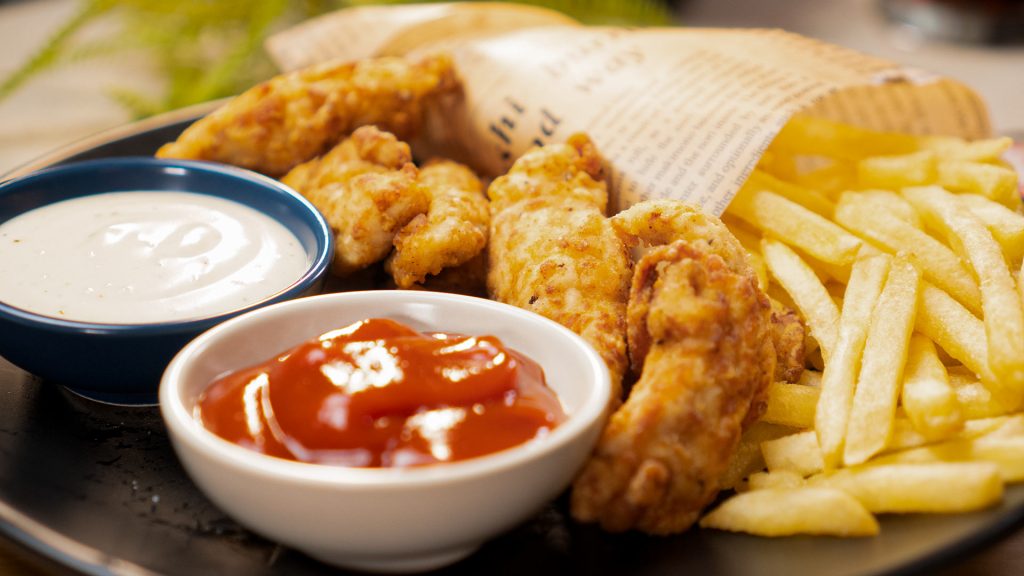 Kids are always down for some chicken tenders. What's with kids and deep-fried coated chicken, anyway? Well, we're not complaining as they're easy to make. But let's switch it up using these copycat Chick-fil-A chicken tenders.
In this recipe, the tenders need to be marinated in pickle juice for two hours, so we suggest doing it the night before. From here there's nothing much that you have to do except dredging them in the egg-milk and breading mixture.
Recipe for Inspiration: Copycat Chick-fil-A Chicken Tenders
Chicken Drumsticks
Chicken wings, chicken nuggets, chicken popcorn, and finally chicken drumsticks. Kids go crazy for them. These chicken drumsticks are savory, sweet, and slightly tangy thanks to their citrus marinade made of orange, lime, and lemon juice, onion, cilantro, and a few spices. After marinating, throw them together in an Instant Pot and let your cooking appliance do the magic. With this recipe, there's not much tinkering you have to do.
Recipe for Inspiration: Instant Pot® Chicken Drumsticks
Pizza Cups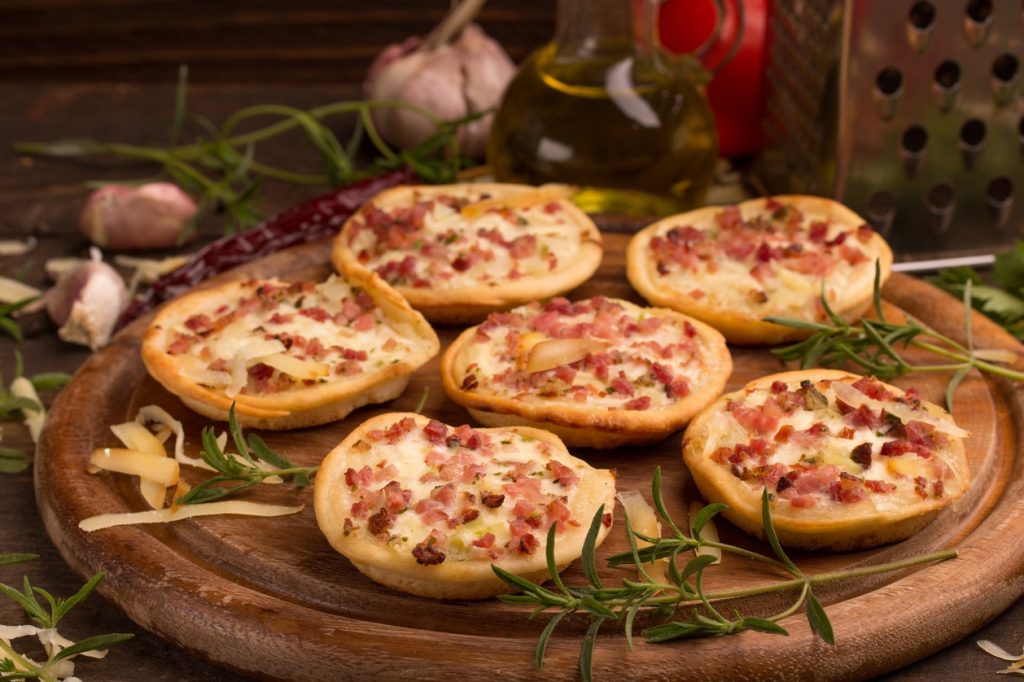 Aside from chicken, kids adore pizza. And they'll love them even more if they come in cute little pieces! Who would say no? They're good for parties and lunch boxes.
Another thing we like? These pizza cups are customizable so you can put whatever your children like. You can put pepperoni, pineapple, mushrooms, and their favorite cheese. The choices go on. Switch it up and you won't have to wonder what to make for them for weeks.
Recipe for Inspiration: Easy Pizza Cups
Mac and Cheese Cups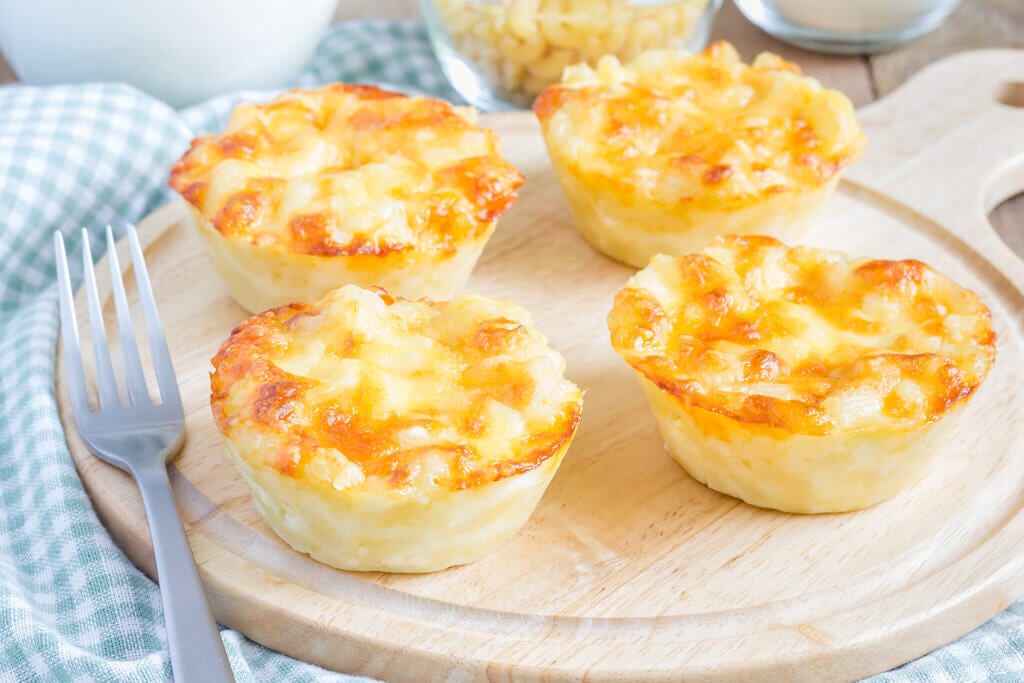 Packing lunch can be a hassle, even more so if your food is shaken inside your lunch box. By the time you eat them, they may not be as pretty or appetizing anymore. So we searched high and low for other recipes that stay compact and yummy throughout the day. Luckily, we found these mac and cheese cups! Mac and cheese lovers won't say no to a bite-sized version of their favorite dish.
Recipe for Inspiration: Mac and Cheese Cups
Egg Salad Sandwich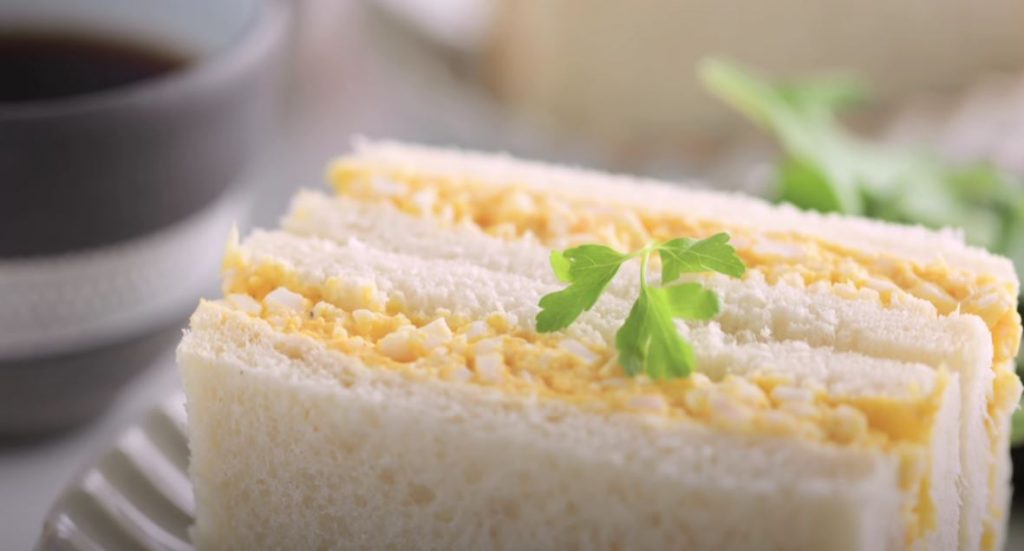 Last-minute meal prep? We got you! Whip up these 15-minute Asian-inspired egg salad sandwiches made of Japanese loaf bread called shokupan (or any bread of your choice), butter, milk, a few seasonings, and Japanese mayonnaise. These sandwiches are easy to make so you have enough time to hit the snooze button.
Recipe for Inspiration: Japanese Egg Salad Sandwich
---
Cheap Lunch Ideas
As if coming up with easy lunch ideas is not difficult enough, thinking of cheap meals that are still appetizing and delicious is another challenge many have to think through. But brush off your worries by browsing our list of delicious recipes that won't put a huge dent in your budget.
Shredded Chicken Salad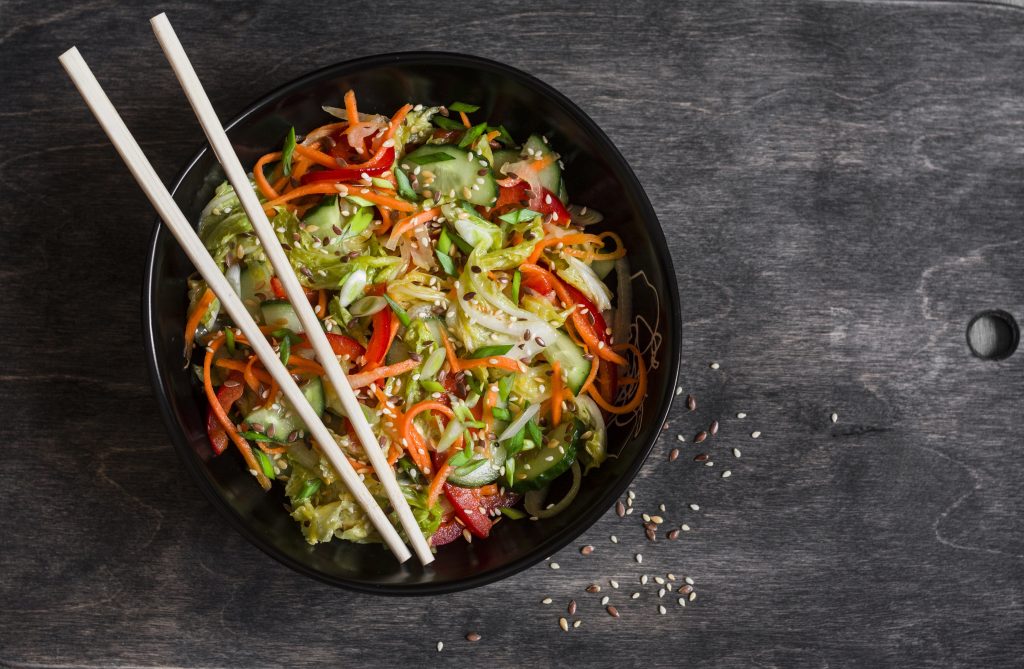 This Vietnamese shredded chicken salad that comes together in 15 minutes is one of the best leftover chicken recipes you can find. It also features affordable ingredients that do not disappoint such as bell pepper, cabbage, scallions, fresh mint, and chopped peanuts. They're healthy, tasty, and they suit beautifully in this colorful, yet healthy salad.
Recipe for Inspiration: Vietnamese Shredded Chicken Salad
Lentil Soup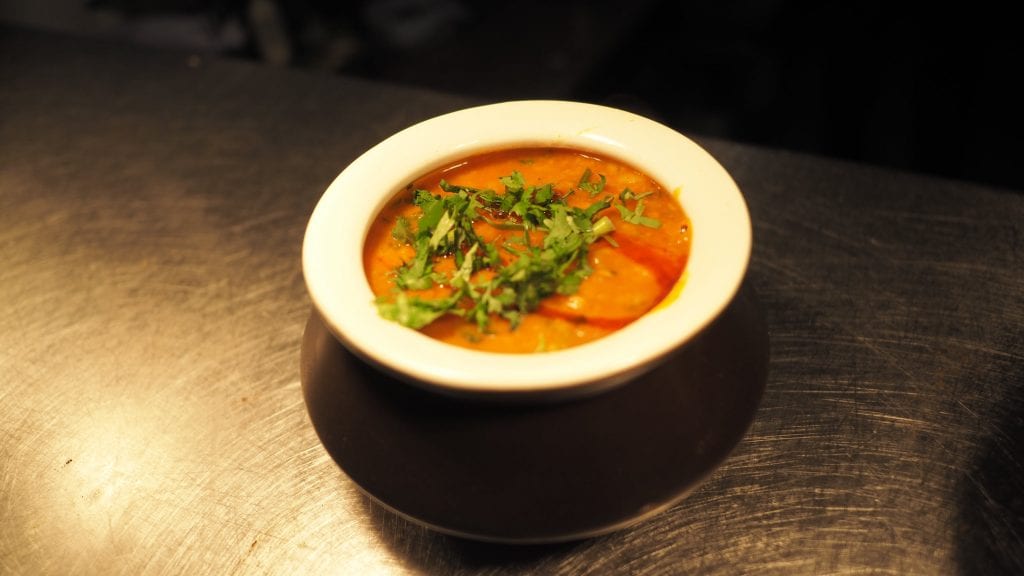 Sometimes your skills in the kitchen (and a good recipe) are all you need to make affordable ingredients stand out. Made of simple yet staple ingredients such as tomatoes, a couple of spices, and brown lentils, this dish can easily be the highlight of your lunch. It's healthy, it's cheap, and most importantly, it's ridiculously delicious and comforting.
Recipe for Inspiration: Curried Lentil Soup
Instant Pot Chicken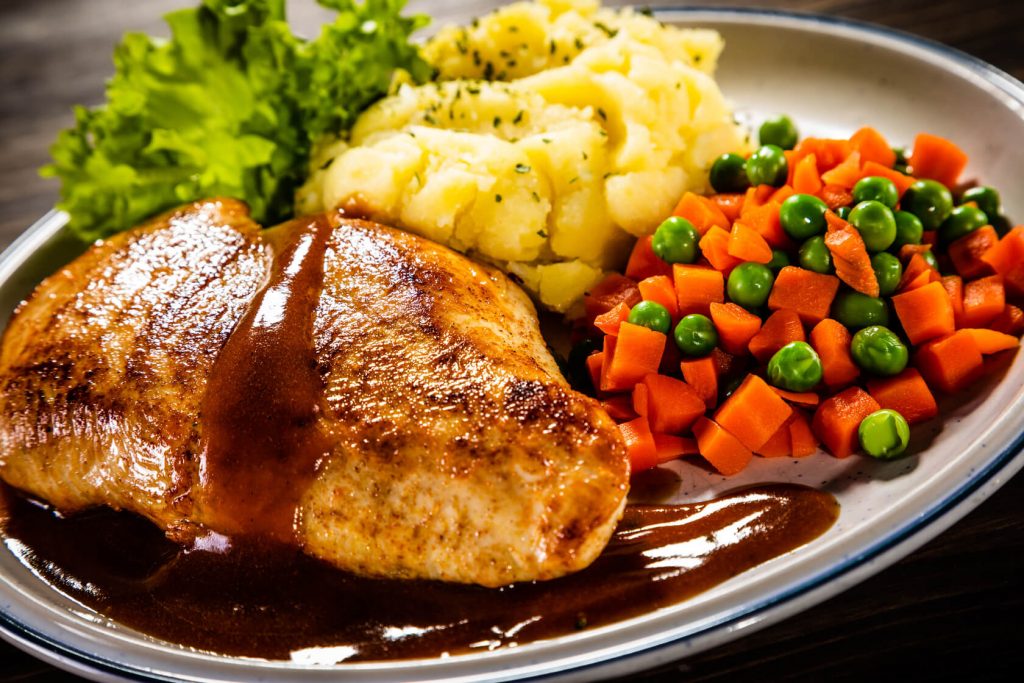 Indeed, Instant Pot recipes are a cinch to make. They're fuss-free and handy kitchen appliances to have around. What more can you ask for? All the more reason for you to try this quick and easy chicken breast recipe! cook chicken with flavorful spices with just your handy Instant Pot. In under 30 minutes, you have a chicken and gravy to go along with it.
Recipe for Inspiration: Easy Instant Pot Chicken
Blue Cheese Salad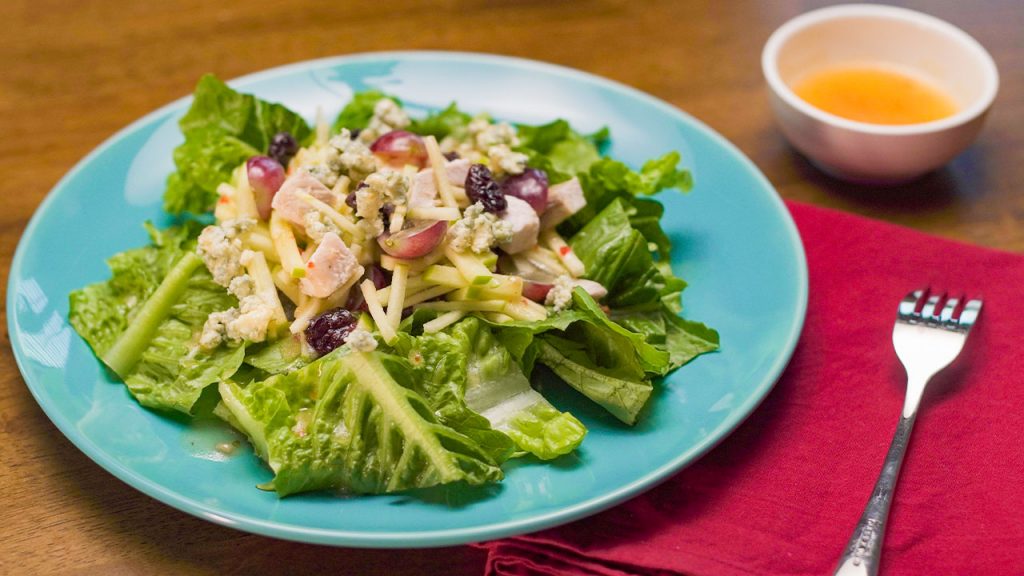 Fans of Potbelly's fresh salad will love this meal. Did you know that they are unbelievably quick and easy to replicate, not to mention budget-friendly, too? That's right. The priciest you have to buy is the blue cheese, but other ingredients are cheap and you may already have them in your pantry. Aside from blue cheese,  you'll need chicken, lettuce, some fruits, and Italian vinaigrette. But if you have leftover chicken left in the corner of your fridge, then throw them in!
Recipe for Inspiration: Potbelly Uptown Salad Recipe
Chicken Penne Primavera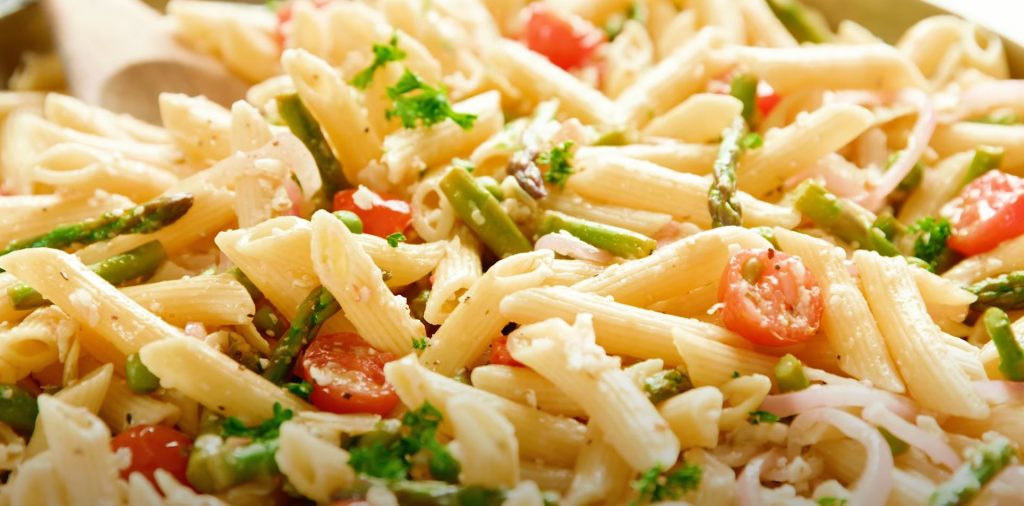 When looking for cheap lunch ideas, you can also check the back of products like canned chicken for suggested recipes to try. You'll be surprised that some fancy-looking dishes are actually budget-friendly. Take this chicken penne primavera as an example. This recipe is made using six simple ingredients that are easy to put together!
Recipe for Inspiration: Chicken Penne Primavera
Grilled Cheese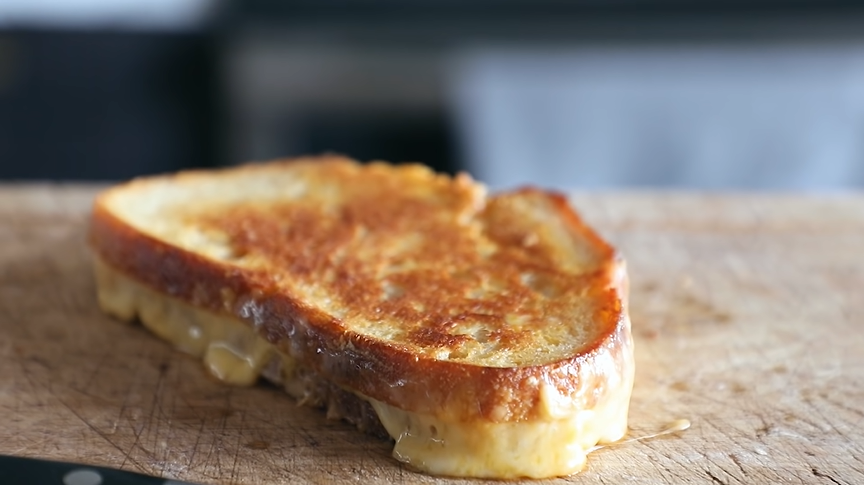 You'll never go wrong with a humble grilled cheese. It's not over-the-top, but just a simple 3-ingredient grilled cheese sandwich made of bread, butter, and American cheese slices. And since it's a crowd favorite, expect everyone in the house to love it too!
Recipe for Inspiration: Grilled Cheese
Chicken Bacon Ranch Sandwich Roll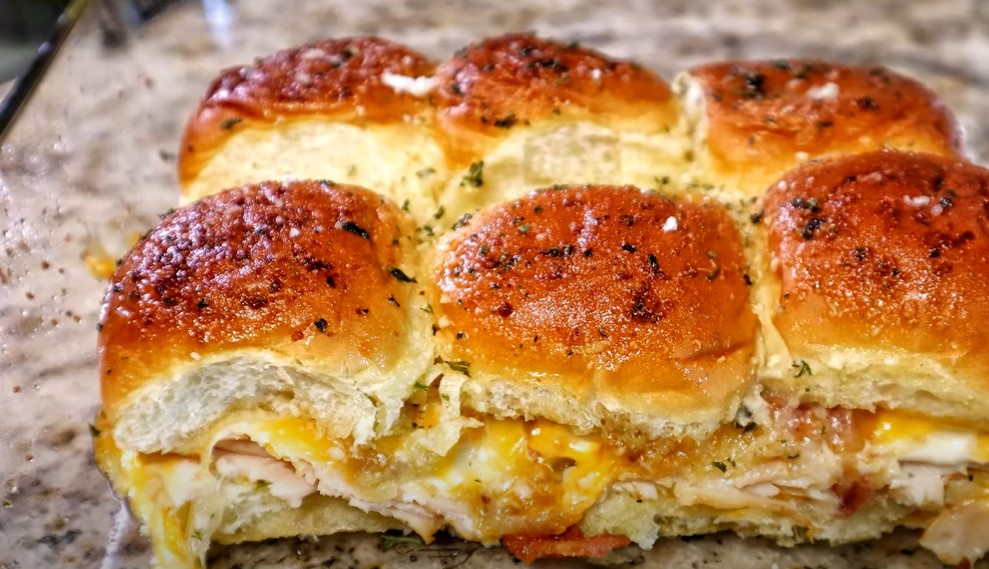 Thought sandwich rolls are only reserved for breakfast? Think again. A recipe as easy as this one can easily be your favorite (next to grilled cheese of course). You can even save time by using leftover chicken or preparing chicken the day before. Plus, a lunch that serves everyone in the house? We're always down for that!
Recipe for Inspiration: Chicken Bacon Ranch Sandwich Roll
Tuna Salad Lettuce Cups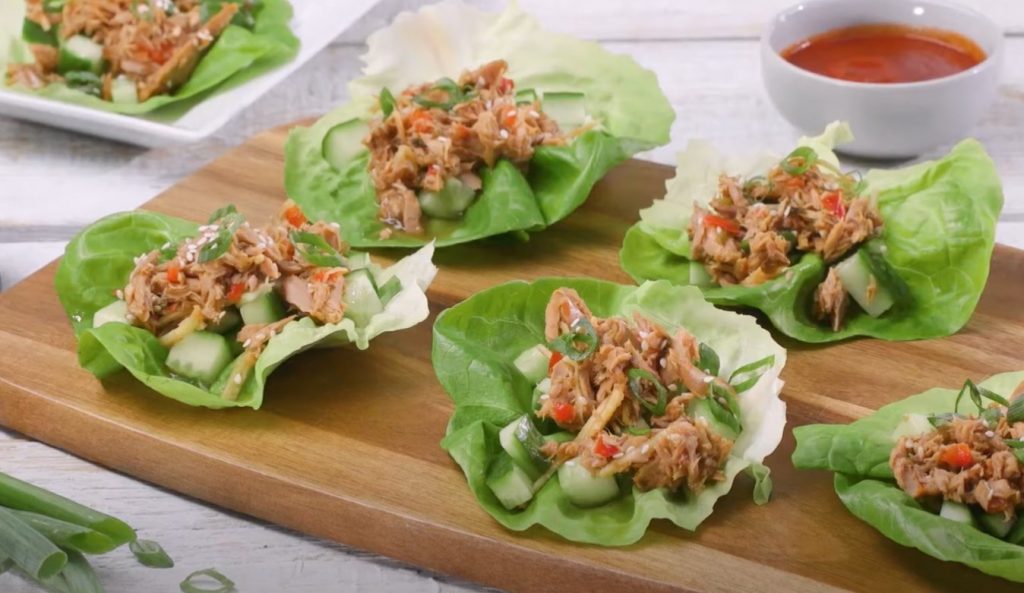 These leafy greens are our new favorite taco shells. Perfectly incorporated in this recipe, they're not only tasty and healthy, but they're also surprisingly affordable too! Filled with tuna, carrot, watermelon radish, green onion, and a couple of spices and seasonings, these lettuce cups are guilt-free pleasures adults will love.
Recipe for Inspiration: Asian Tuna Salad Lettuce Cups
---
Easy Healthy Lunch Ideas
There's no need to break the healthy habit and opt for oily fast food meals. Not on our watch. There are enough healthy-packed lunch ideas here to get you through the week. Not to mention, these quick healthy lunches are ideal for those stuck working behind a desk.
Rotini Pasta Salad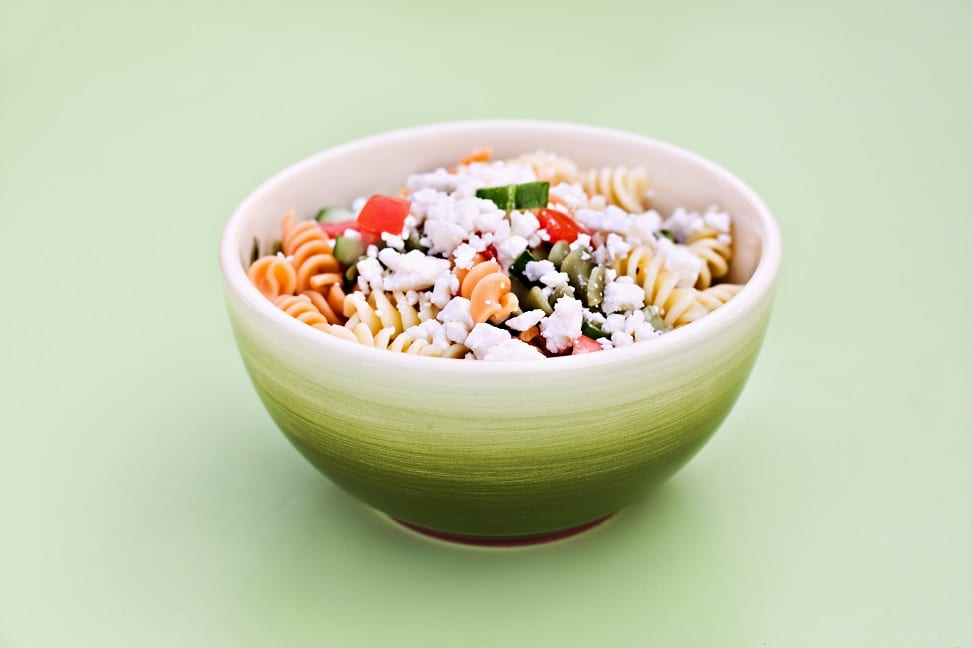 If you haven't tried rotini pasta salad yet, then you're greatly missing out. Whether you're looking for healthy lunch meals or light dinner ideas, rotini pasta salad can easily win you over. Black olives, cheese, and Italian dressing give this dish an exquisite salty and tangy flavor that bursts in your mouth.
Recipe for Inspiration: The Best Rotini Pasta Salad
Fiesta Chicken Salad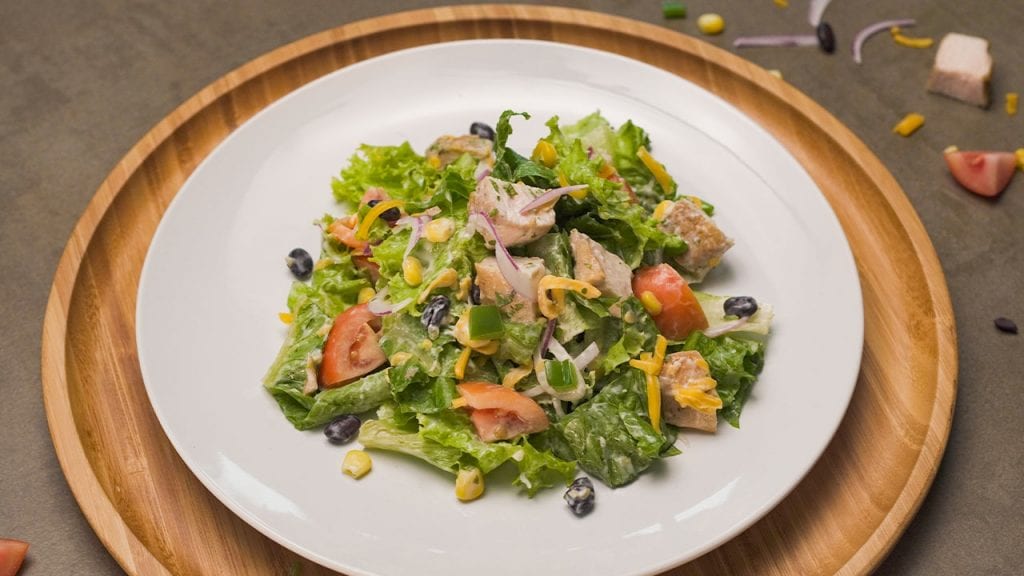 If you know where to look, you'll find one of the tastiest dishes in some of the healthiest ones. In this list, you'll find several including this delightful fiesta chicken salad with healthy ingredients such as lettuce, tomatoes (or cherry tomatoes if you have it), and black beans. All these tossed in a flavorful dressing made of Greek yogurt, pickled jalapeño, rice vinegar, and more.
Recipe for Inspiration: Copycat Applebee's Fiesta Chicken Salad
Vegan Burritos
Contrary to popular opinion, vegan dishes do not fail in terms of flavor. On the flip side, turning vegan can be a whole foodventure for you! You'll discover never-imagined food options such as this vegan burrito made with the healthiest ingredients. It's tasty and easy to put together as well.
Recipe for Inspiration: Vegan Burritos
Kale, Apple, and Quinoa Salad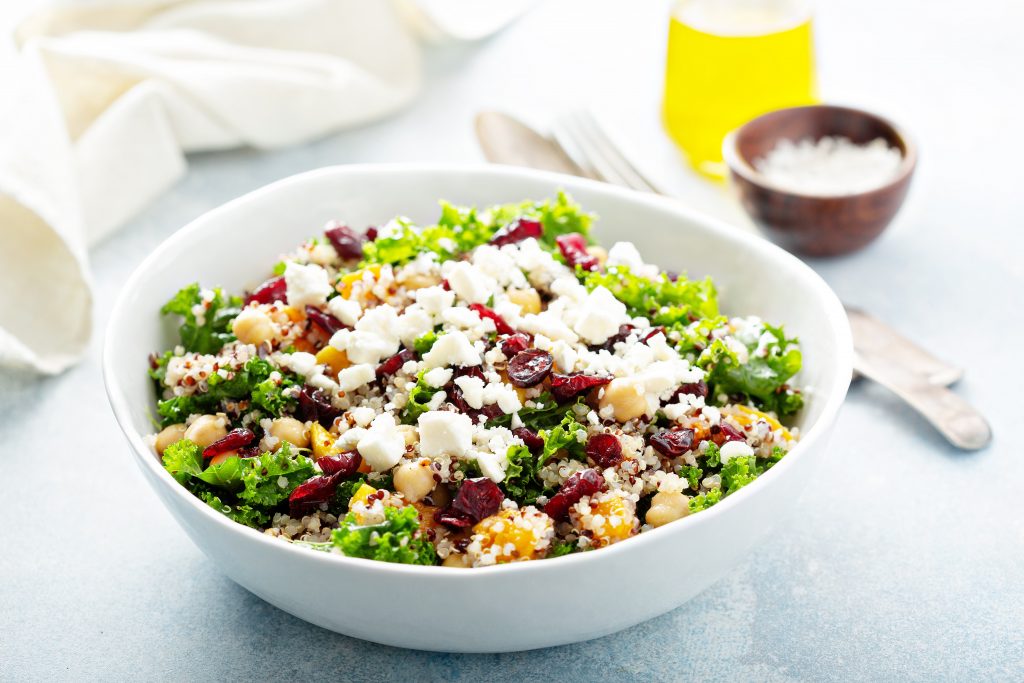 Who would have thought that kale, apple, and quinoa taste so good together? Well, you better believe it. Because in this recipe you will assemble one of the best salads there is. Fresh veggies tossed in delicious dressing and sprinkled with crumbled goat cheese? We're in!
Recipe for Inspiration: Autumn Kale Apple and Quinoa Salad
Buddha Bowls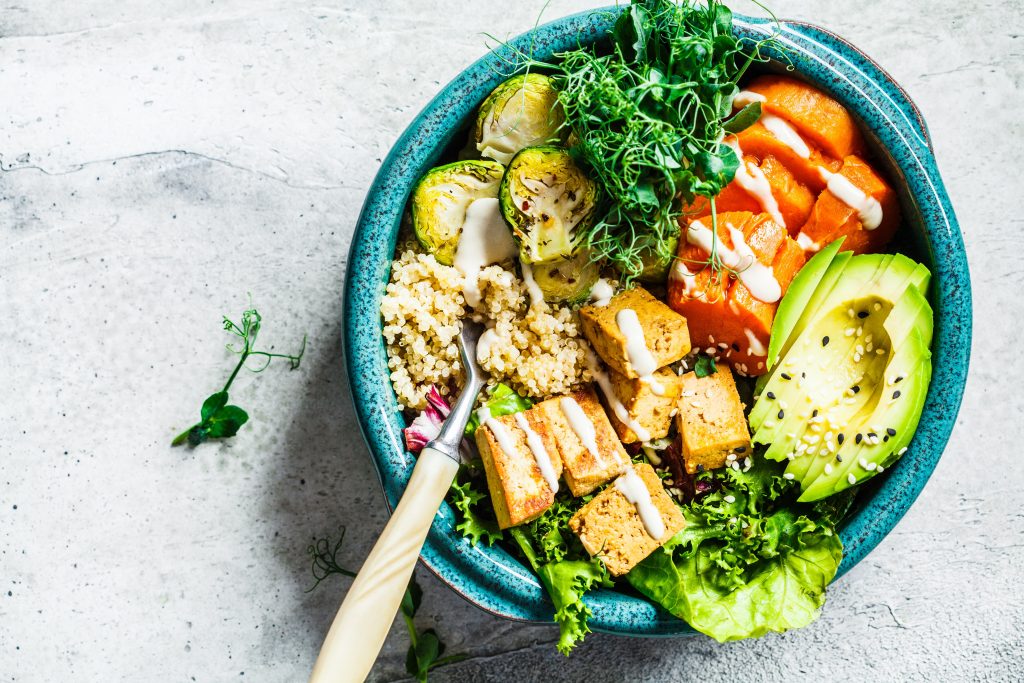 Throw the freshest ingredients together and make one of the healthiest bowls you can enjoy. This Buddha bowl combines quinoa, sweet potatoes, chickpeas, cashews, and veggies for a flavorful filling dish you won't regret.
Recipe for Inspiration: Buddha Bowls
Vegetarian Chili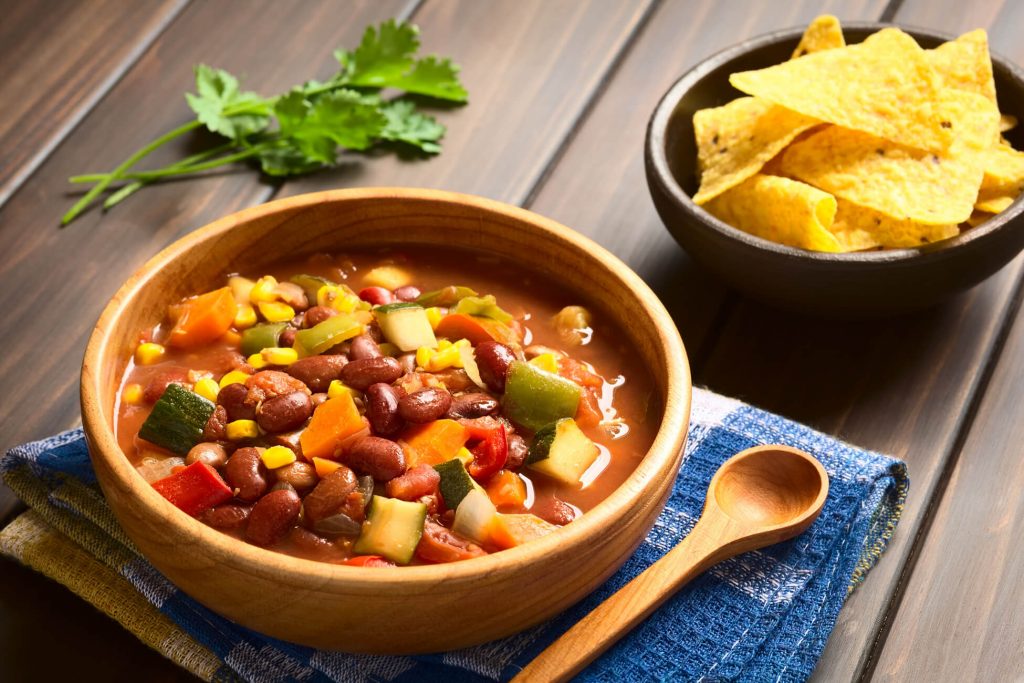 Who doesn't like chili? Canned chili or not, we all could use a bowl or two of our favorite comfort food. So, we made sure to include a tasty chili for vegetarians that won't disappoint. This recipe is done in under an hour too, making it the perfect recipe to add to your quick and easy lunch ideas.
Recipe for Inspiration: Vegetarian Chili
Chickpea Salad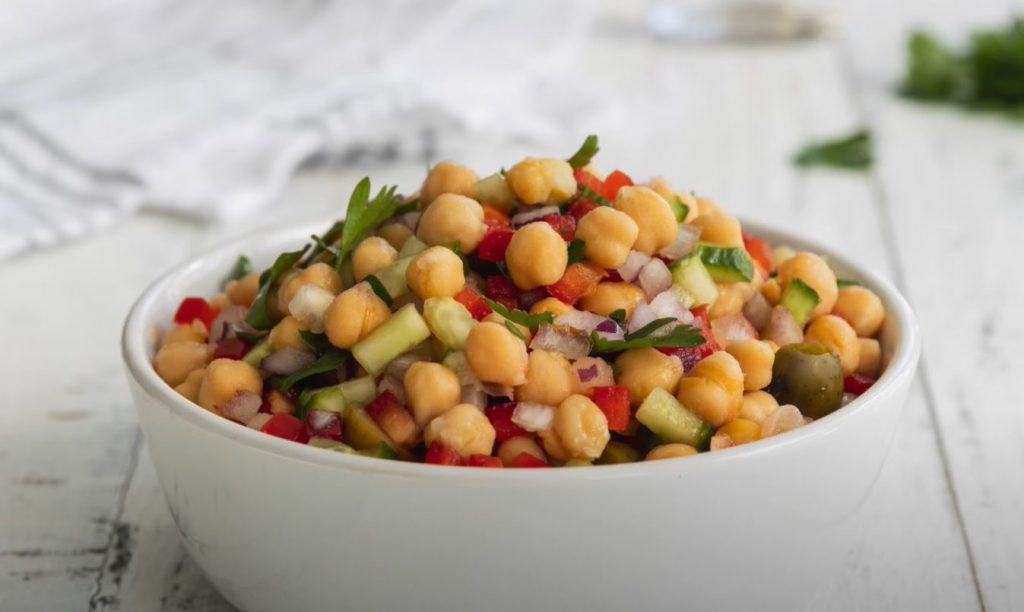 Running late? Don't pass up on this Mediterranean-inspired chickpea salad that's shockingly quick and easy to make. Clearly cut out for this list, ten minutes is all you need to make this dish. Each spoonful is a bite of buttery chickpea, healthy veggies, and tangy feta cheese you'll love.
Recipe for Inspiration: Mediterranean-Inspired Chickpea Salad
Salmon Veggie Bowls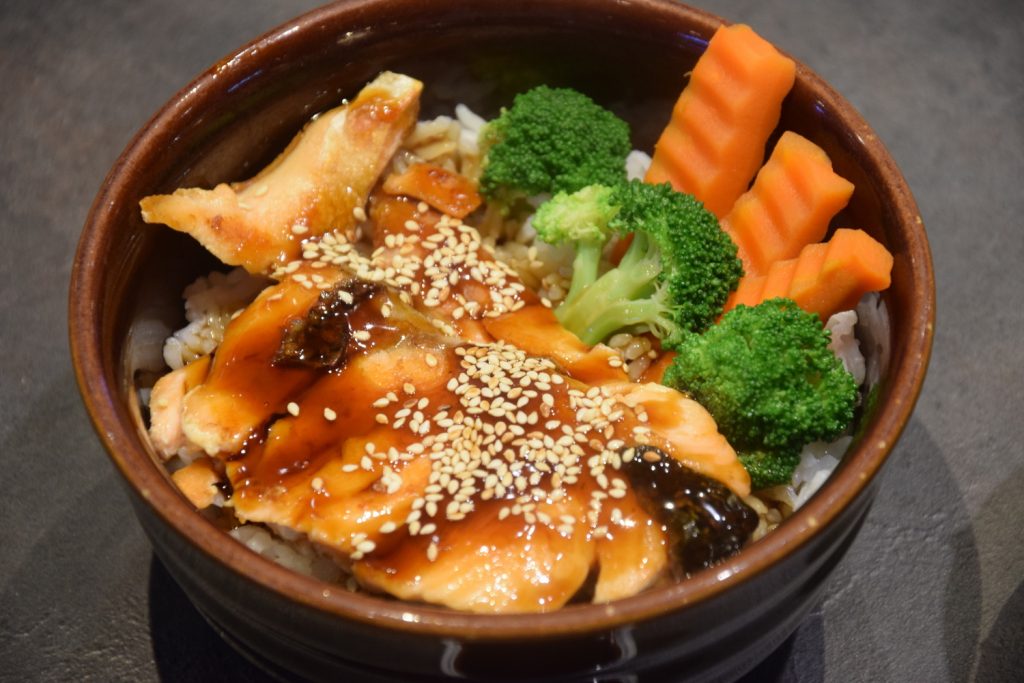 Can't get enough of healthy veggie bowls? Switch it up with this teriyaki-flavored salmon sitting on veggie cauliflower rice. Top with asparagus (or your favorite vegetable) and garnish with sesame oil for an umami-loaded dish that's healthy.
Recipe for Inspiration: Honey-Teriyaki Salmon and Veggie Rice Bowl 
Avocado Toast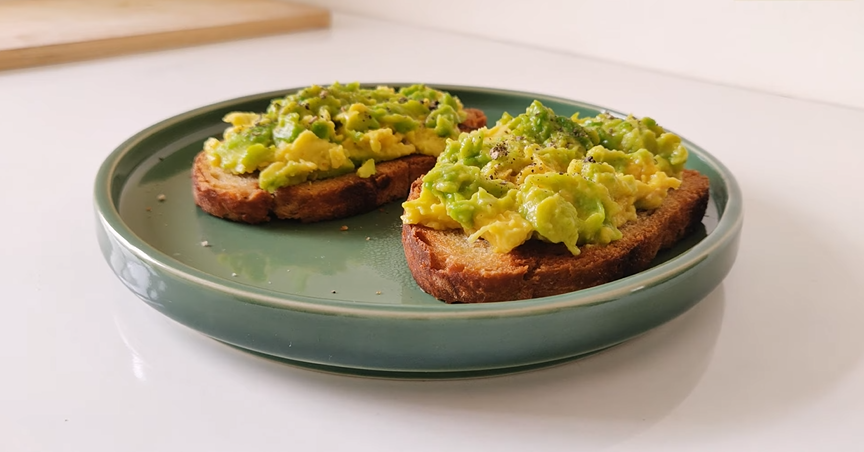 This avocado toast whips up in a snap. And by snap, we mean five minutes. Yes, you heard that right. Even though it has a couple of ingredients, it doesn't defeat the fact that it's easy. To start, you only need simple ingredients already in your pantry such as bread, garlic, olive oil, salt, pepper, lemon juice, and parsley.
Recipe for Inspiration: Avocado Toast
Hummus Sandwich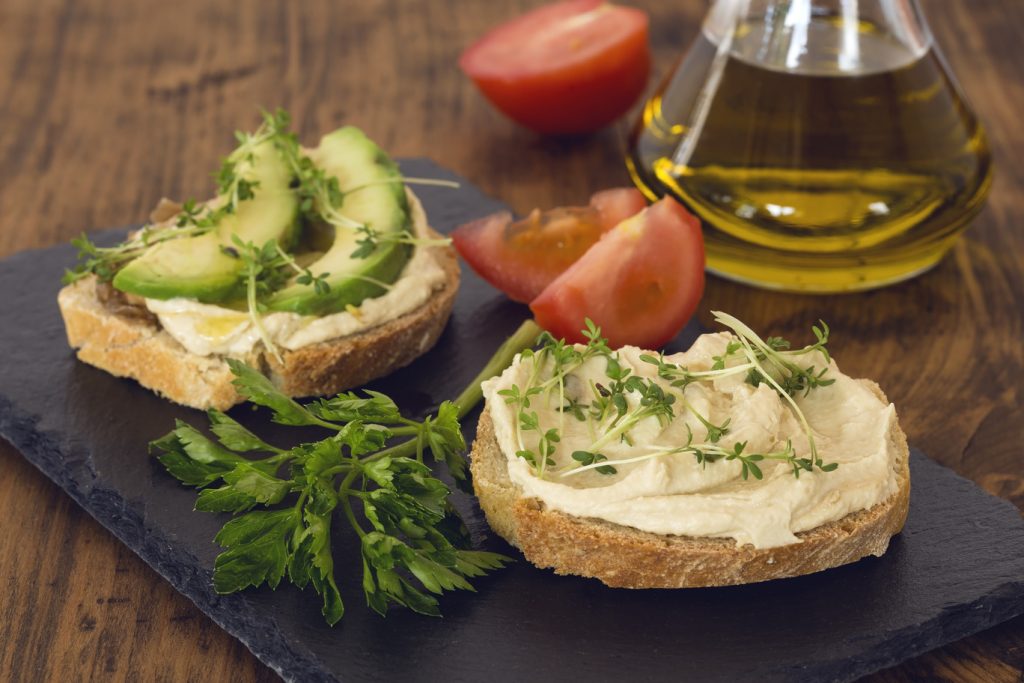 Hummus is a good source of plant-based protein perfect as a dipping sauce for pita bread, tortilla chips, and more Middle Eastern dishes. But have you tried adding it to your favorite sandwich? Forget mayo and try spreading hummus on bagels instead. You can start with this hummus sandwich recipe that's both healthy and easy to make. Add in any vegetable you want, too!
Recipe for Inspiration: Hummus Sandwich