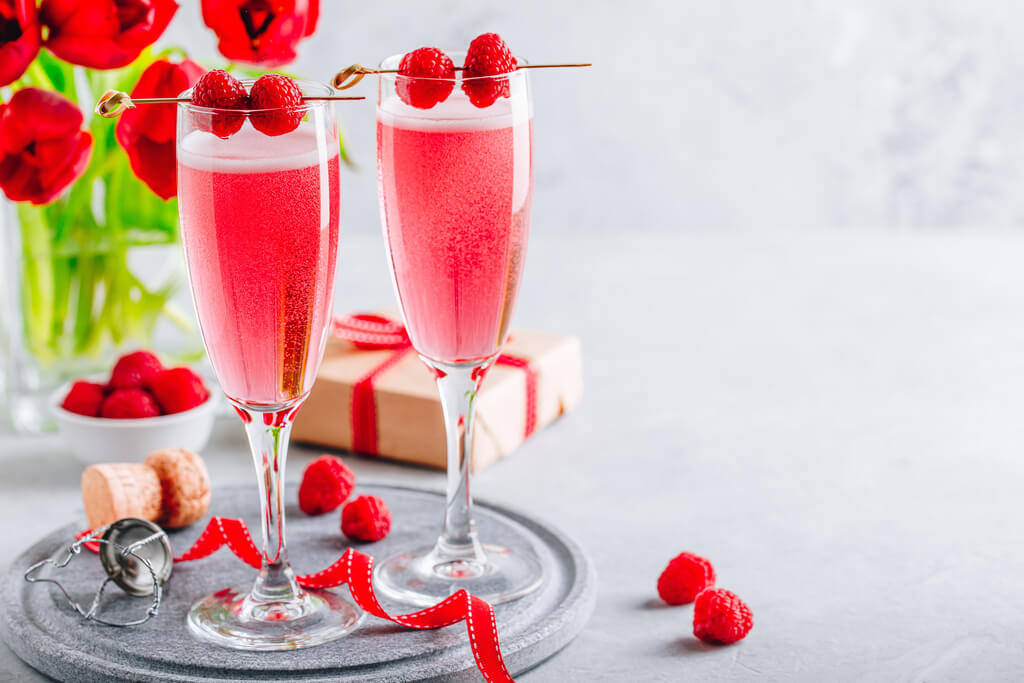 16 Pink Alcoholic Drinks To Make For a Girl's Night In
When your night-out plans are thwarted, staying in with a glass or two of your favorite cocktail is the next best pick. And what's a girl's night in without pretty pink drinks? And, as pretty as they are, we can safely say that these are also perfect for a Valentine's Day date to match the many hearts theme. So whether you're celebrating it with your favorite person, with your family, or your girl squad, a selection of pink alcoholic drinks is in order. And if you're a fan of light drinks, here are fruity alcoholic drinks you can try out as well!
From the crowd-favorite cosmopolitan to the classic pink lady cocktail, here are 16 pink alcoholic drinks to make for a relaxing girl's night.
---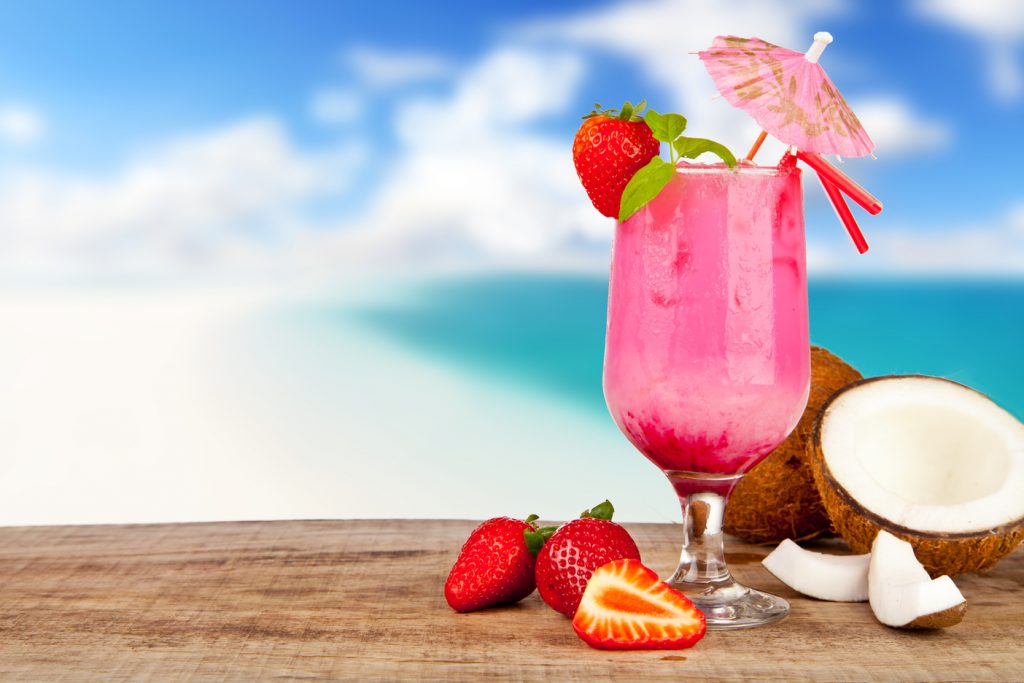 01 of 16
Strawberry Pina Colada
Pina Coladas have always been feasts for the eyes. Made even prettier and tastier with strawberries, this new version manages to elevate its flavor without stripping off its original tropical notes. There's the distinct coconut cream and pineapple juice mixed perfectly with the sweet fruity flavor of strawberries. Finish with cute little umbrellas, pineapple, and strawberry wedges for a truly mesmerizing cocktail.

With such an elegant glass, this cocktail is also extremely Instagrammable – perfect for girl squad photo ops.

Try Recipe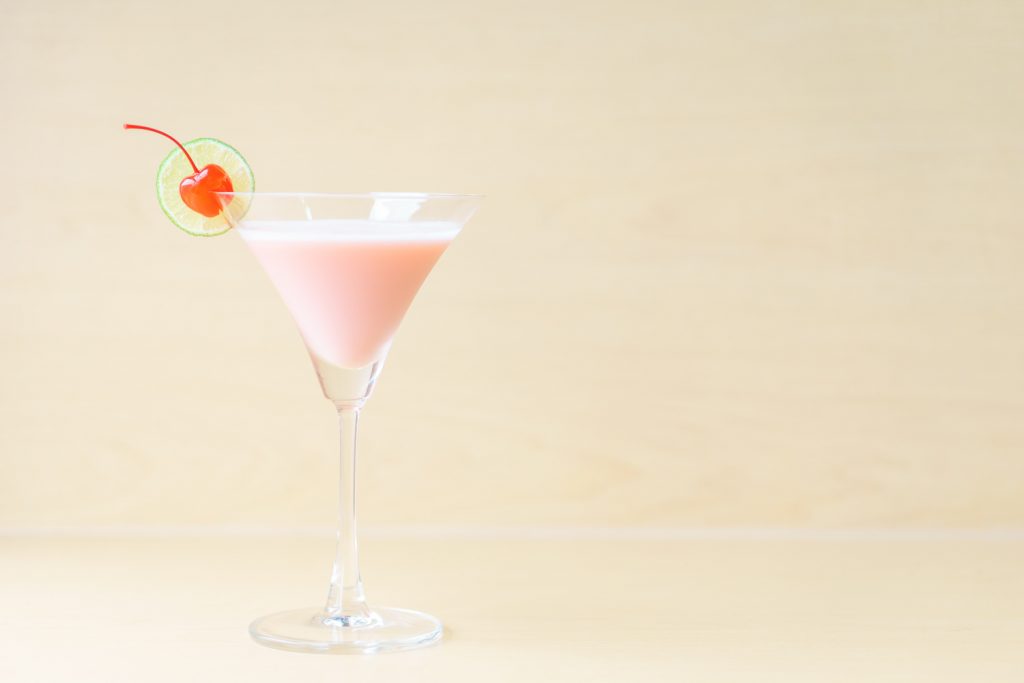 02 of 16
Pink Lady Cocktail
A classic gin-based cocktail with a long history, the pink lady cocktail is a favorite girl's drink from the 1930s up to the 1950s. This blush pink-colored drink has a light, creamy, and delicate flavor made from gin and grenadine. It also features a frothy top made by incorporating egg whites that have been vigorously shaken with the ingredients. Lastly, top with a single maraschino cherry for a delicious cocktail sip. This baby pink cocktail colored with grenadine will have you falling in love in no time!

Try Recipe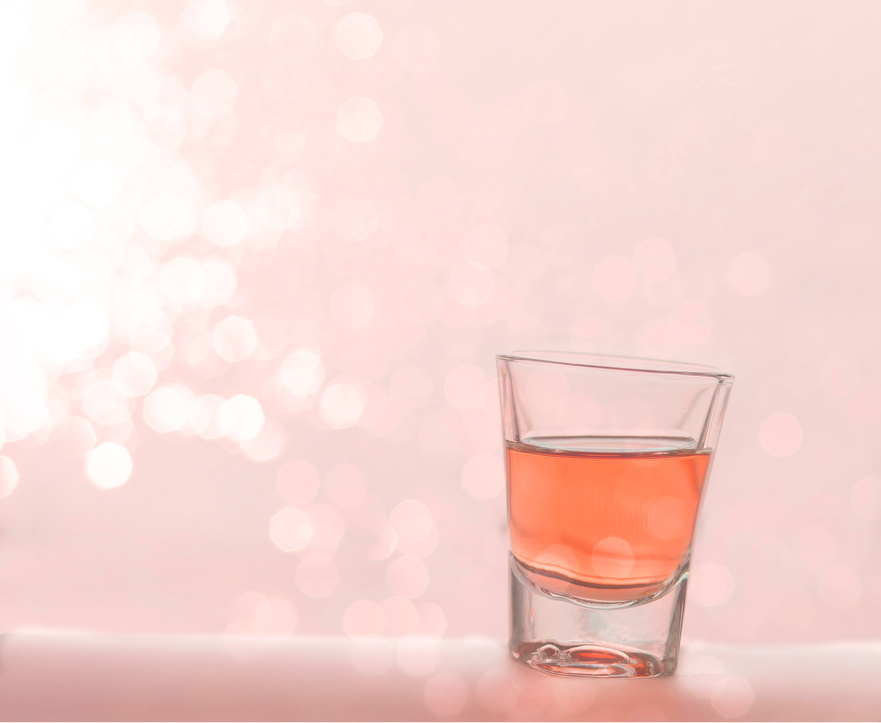 03 of 16
Pink Starburst Shot
Deliciously sweet and fruity, the pink starburst shot is made with equal parts vanilla vodka, sweet and sour mix, and watermelon pucker. Combining the three ingredients together mimics the tangy flavor of Starburst, which is what it's famously known for.

Served in pink sugar-rimmed glass and garnished with Starburst candy, this cocktail could easily be your perfect girl's night drink and a girl's baby shower cocktail the next! Give this pretty pink shot a try and see how gorgeous it is sitting on your dining ensemble.

Try Recipe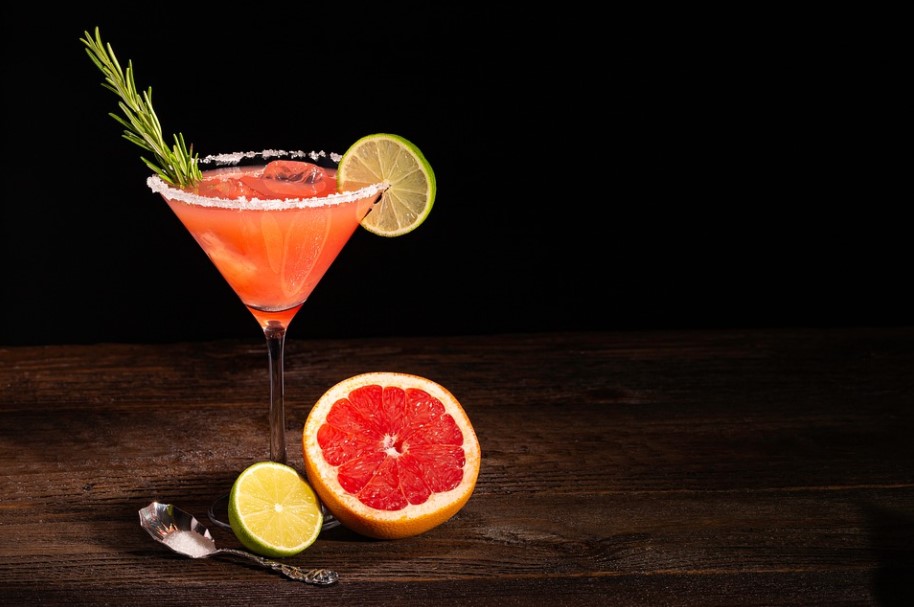 04 of 16
Grapefruit Martini
Grapefruit martini tastes just how it looks. It is light, refreshing, and yes, it tastes just like the fruit it's named after. What we like about this drink is its incredibly versatile flavor profile that works great for either a gin or vodka base. So, if you run out of the other, simply swap the ingredients.

Aside from the juice and vodka, this drink also features orange liqueur and simple syrup that complements well with the citrusy Ruby Red grapefruit juice. So, if you're looking for easy pink alcoholic drinks, don't forget to add this cocktail to the mix.

Try Recipe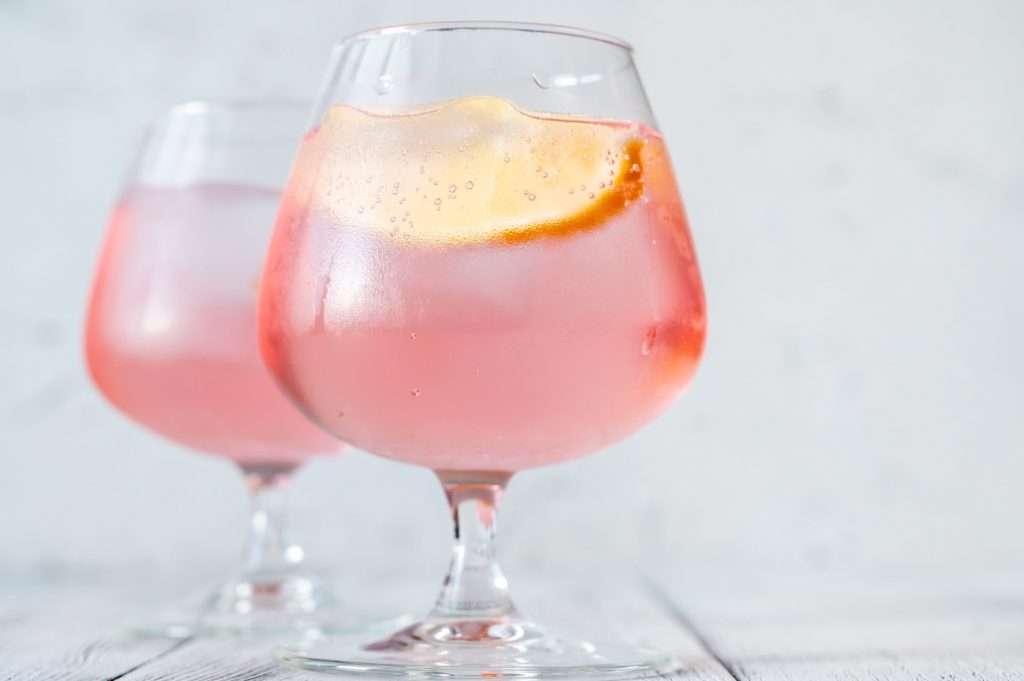 05 of 16
Pink Lemonade Cocktail
Busy hosting a girl's night? Well, it's no fun if you'll miss all the fun. To add to your list of pink alcoholic drinks to make, we introduce this refreshing pink lemonade cocktail. It's equally easy to whip up just as it's visually appealing to the eyes. It's made of vodka (preferably Pink Whitney), freshly squeezed lime juice, cranberry juice, and lemon-lime soda for a sweet and refreshing summer cocktail. You may also add a splash of coconut rum for a delicious hint of coconut flavor.

Try Recipe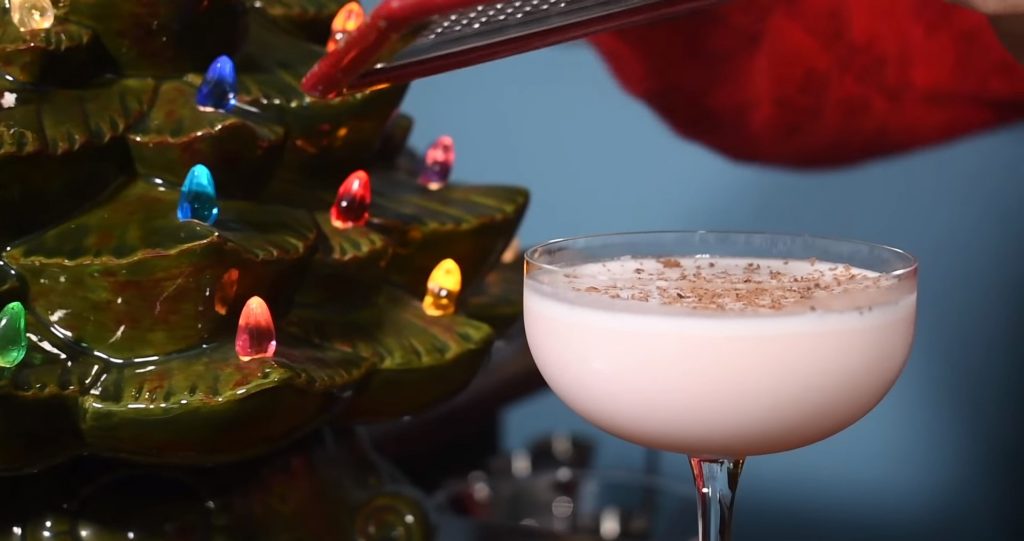 06 of 16
Pink Squirrel Cocktail
Once a very popular drink priced for its fun and cute appearance, the pink squirrel cocktail features decadent flavors of almond and chocolate. The beautiful color came from crème de noyaux (an alFmond-flavored crème liqueur) mixed with heavy cream. In doing so, the cocktail was then given its adorable baby pink color.

Crème de noyaux is hard to spot in grocery stores though. But, you can substitute it with a mix of amaretto liqueur and grenadine to duplicate the almond flavor and pretty color. So if you want a light and delicate drink that's a good conversation starter, then give the pink squirrel a try.

Try Recipe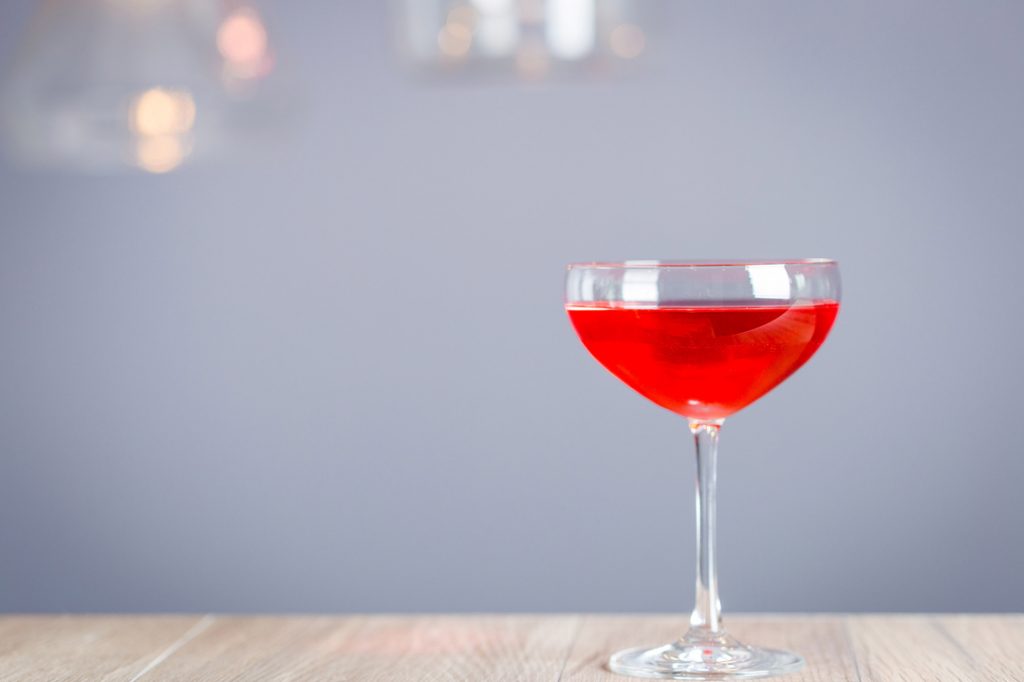 07 of 16
Love Potion Cocktail
Next on our list of pink alcoholic drinks is this beautiful love potion cocktail perfect for Valentine's Day. It is made with three simple ingredients: vodka, peach schnapps, and grapefruit juice.

Love potion is peachy in flavor. So if you want to substitute grapefruit juice, look for flavors that complement it. You can start with cherry and raspberry juice. It's optional, but you can also garnish it with maraschino cherries and strawberries on a toothpick. Win anyone over with its beautiful pink color fit for Valentine's date with your special one or with your girl friends.

Try Recipe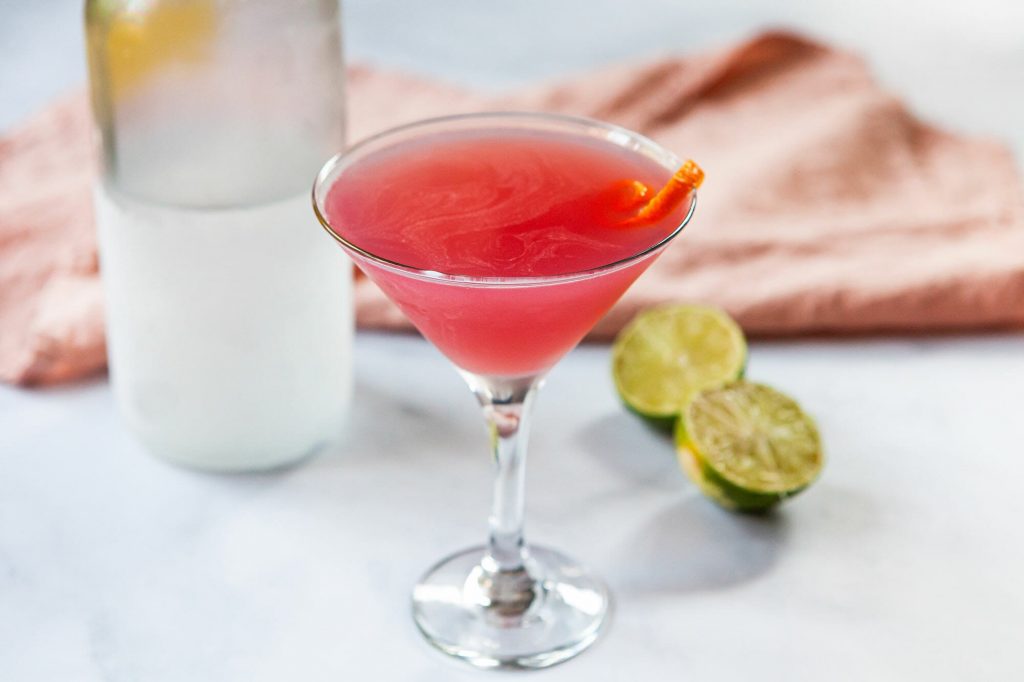 08 of 16
Cosmopolitan Cocktail
Who would put up a list of pink alcoholic drinks without the Cosmopolitan? This pretty pink drink is famous among the ladies after all. For a girl's drink, it has the perfect balance of sweetness and tanginess. Plus, it highlights the flavors of citrus vodka and cranberry juice. To create a perfect glass, don't forget to garnish it with a lemon peel. Though some think it's unnecessary, the lemon peel adds a sweetness that balances the strong alcohol content. If you're adding this to your list of pink alcoholic drinks to make, you might want to consider serving it with an elegant charcuterie board.

Try Recipe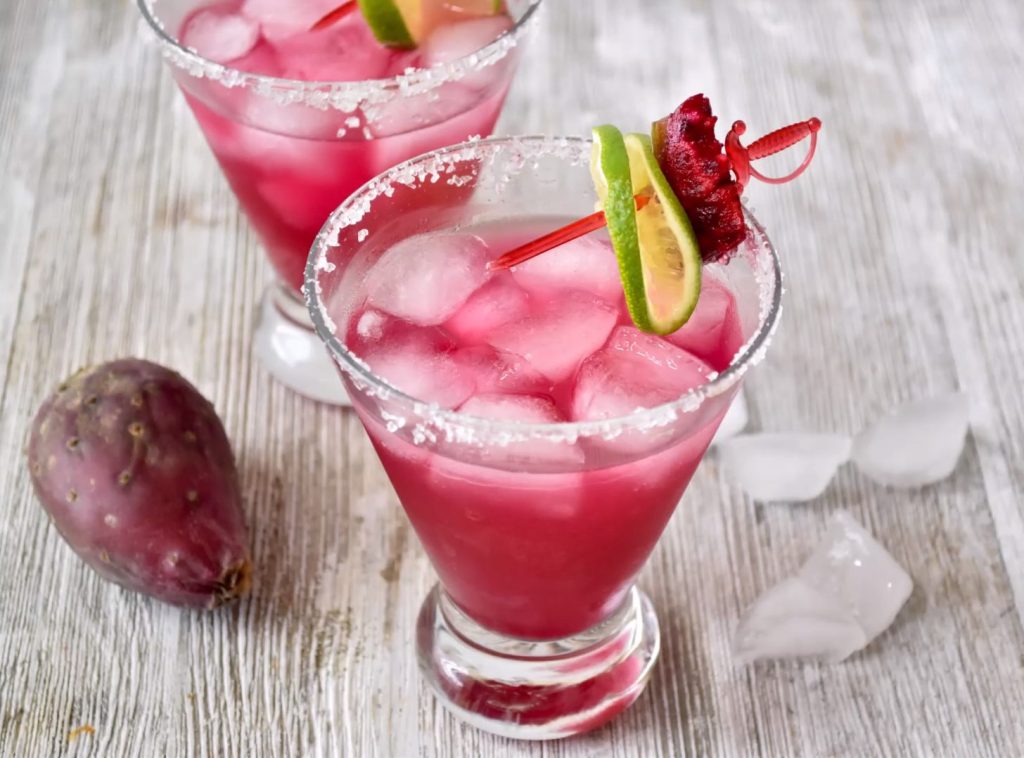 09 of 16
Prickly Pear Margarita
Love the color pink and Margarita drinks? Well, you'll surely love the shockingly bright pink color of this prickly pear margarita. Based on its name alone, you could say prickly pear is the main highlight of this cocktail, which is what gave the drink its lovely color. Prickly pear syrup is beautifully sweet and fruity, with a taste that resembles bubblegum with notes of watermelon and raspberry. With glasses dipped in lime and kosher salt, this drink displays a beautiful and delicious cocktail that could easily rival any on this list.

Try Recipe
10 of 16
Giggle Juice
Why is it named giggle juice, you ask? The best explanation we can come up with is that it combines a combination of ingredients that incredibly goes well together. To start, it has Moscato. On its own, it is sweet with flavors that highlight peaches and orange blossoms. And then it also has pink lemonade and lemon-lime soda that suits Moscato well. To cap it all off, it's spiked with vodka that balances all the flavors down to just the right sweetness. You can serve this pale pink cocktail over ice and then add strawberry slices and lemon wedges for an even prettier presentation.

Try Recipe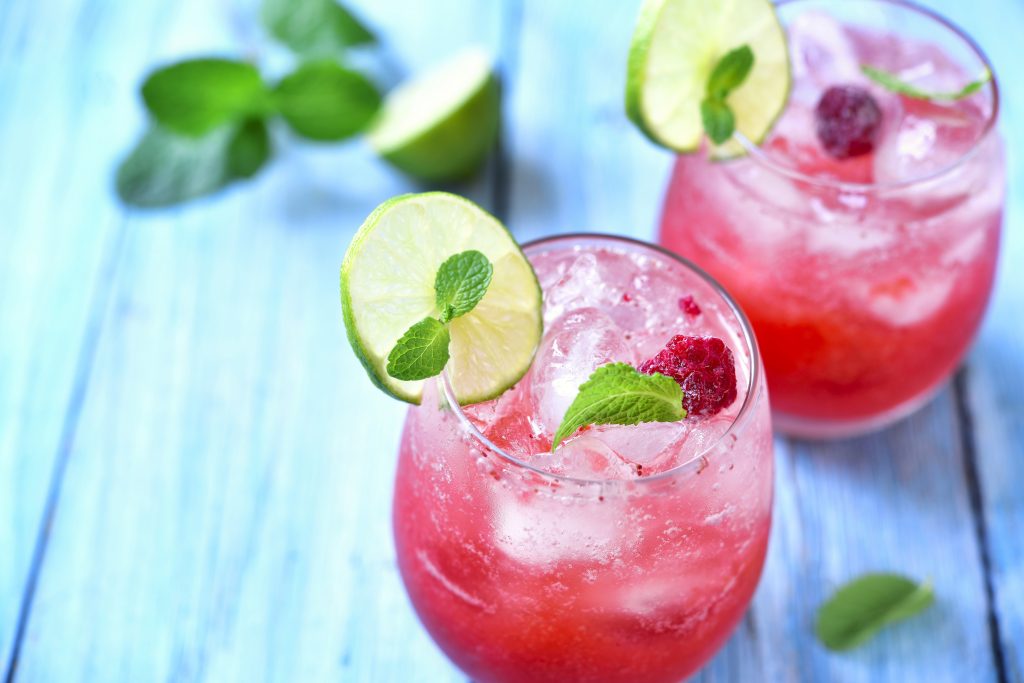 11 of 16
Pink Gin Fizz Cocktail
Now for a cocktail with a bolder color, consider adding this gin fizz to your round of pink alcoholic drinks to serve. It sports a bright and bold shade from a combination of pink lemonade, muddled fresh raspberries, and gin.

For another variation that's not too sweet, you can substitute lemonade with another fizz. Club soda or soda water, perhaps? Complete the whole glass with more raspberries and mint leaves for a beautiful cocktail fit for a girl's night.

Try Recipe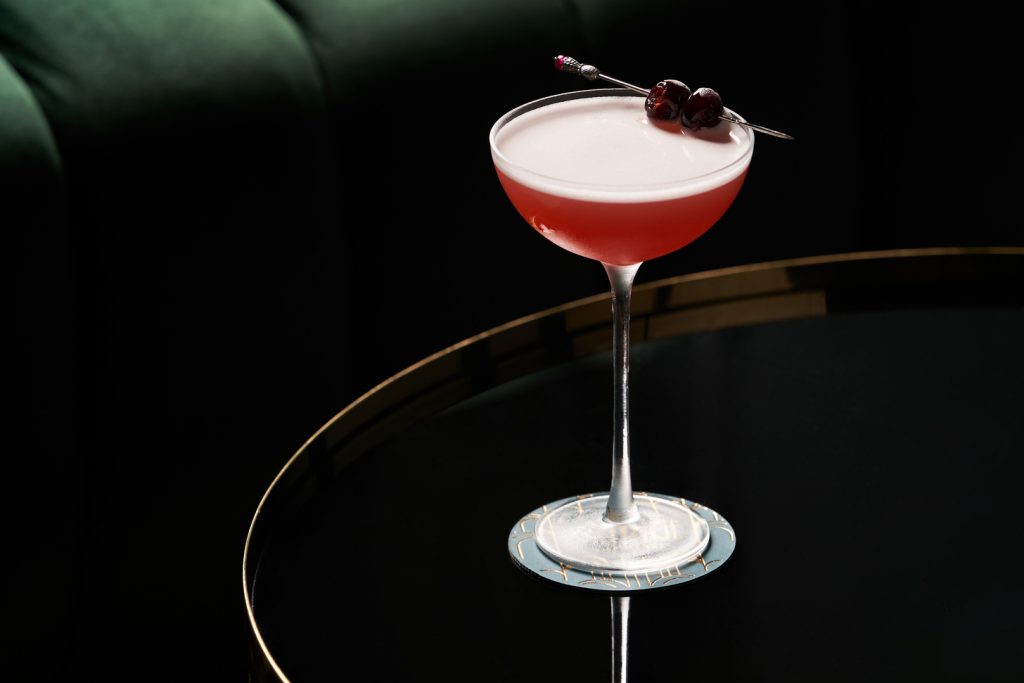 12 of 16
French Martini
Discover a modern fruity spin on a classic martini using vodka! French martini is perfectly balanced with vodka, pineapple juice, raspberry liqueur, and Grand Marnier. Mixed in equal parts, this cocktail couldn't be easier to make. After all, it follows the usual "shake and strain" method when preparing alcoholic drinks. Basically, mix the ingredients together in a cocktail shaker (including ice) and strain on a chilled martini glass.

And while other sophisticated cocktails have intricate garnishes, this only has raspberry on a toothpick for a simple, yet elegant drink. If you love anything easy (and delicious) then this could easily be your next favorite.

Try Recipe
13 of 16
Cranberry Daiquiri Slush
Next on our list of pink alcoholic drinks is this make-ahead cranberry daiquiri slush! Hosting a big party? Then your best pick is this cocktail. All you have to do is mix everything together in a metal pan and freeze them overnight. If you love slushies as a kid, then you have even more reason to continue loving them as an adult.

Cranberry Daiquiri Slush is made with rum and the tangy fruity flavors of lemon, lime, and cranberry. The combination is a fruity, refreshing cocktail good for an afternoon sip in the summertime.

Try Recipe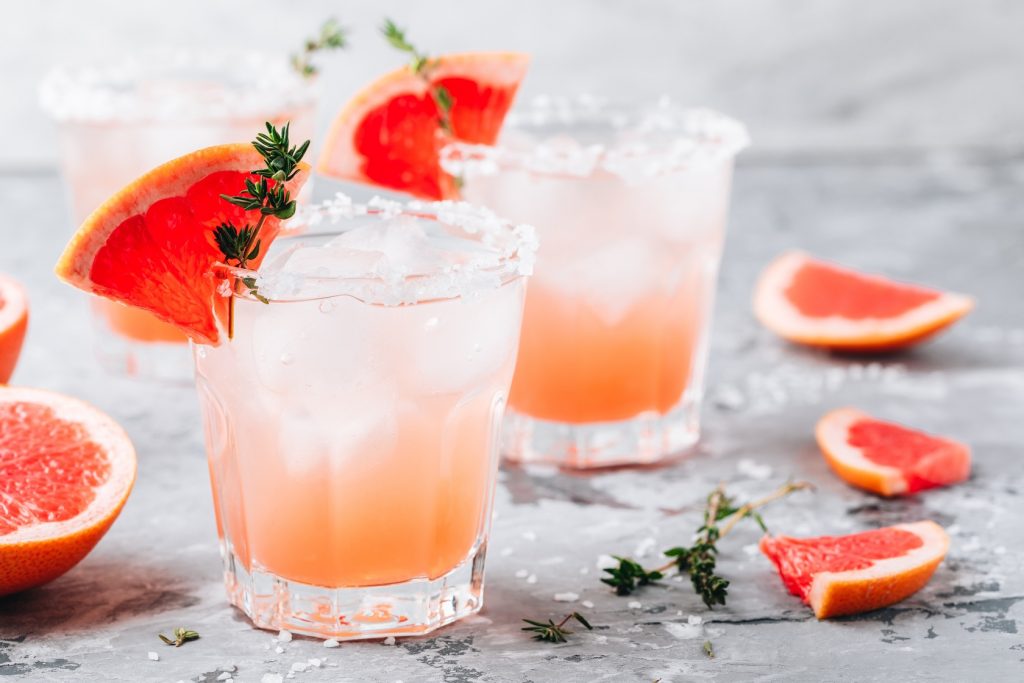 14 of 16
Salty Dog Cocktail
Considered a modern version of the Greyhound cocktail (a cocktail made with a mix of gin or vodka and grapefruit juice), the salty dog drink only has the addition of a salted rim glass. With that, you'd think that the salted rim poses barely any difference, but it tones down the very distinct bitter and tart flavor note of the grapefruit juice. In other words, it brings the whole glass together.

Try Recipe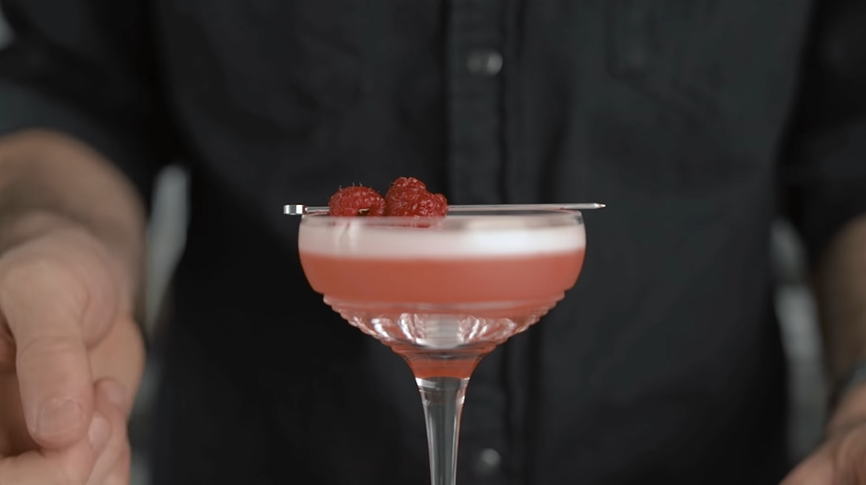 15 of 16
Clover Club
This list of pink alcoholic drinks is incomplete without this gorgeous cocktail: the Clover Club. It is a dusty rose cocktail that fuses the intoxicating flavor of gin with the sweet flavor of grenadine. It also has egg white that's vigorously shaken with the other ingredients, creating a foamy top that adds texture to this whole concoction.

Try Recipe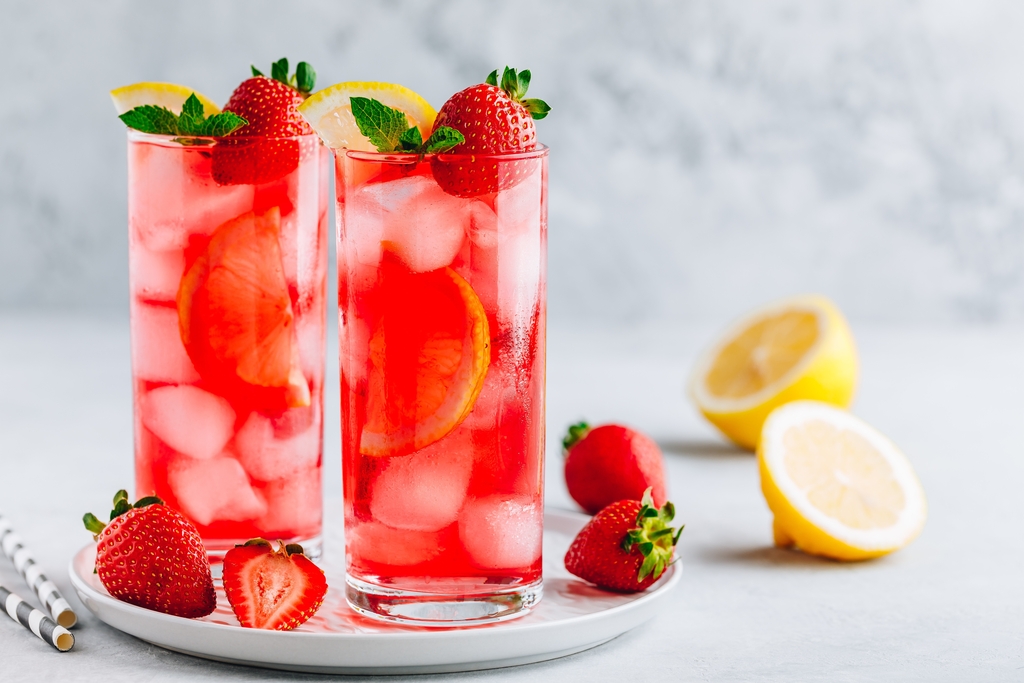 16 of 16
Strawberry Lemonade Vodka
It may be the last on this list of pretty pink alcoholic drinks, but strawberry lemonade vodka absolutely does not disappoint when it comes to flavor and appearance. This visually appealing drink blends five ingredients for a boozy cocktail that can easily beat the summer heat. To start, this strawberry pink cocktail fuses vodka, sweet and sour mix, and lemon juice for a delicious concoction. And then it's served on a highball glass with ice, strawberry slices, lemon wedges, and mint sprig for a beautiful cocktail deserving of an Instagram post with your besties.

Try Recipe