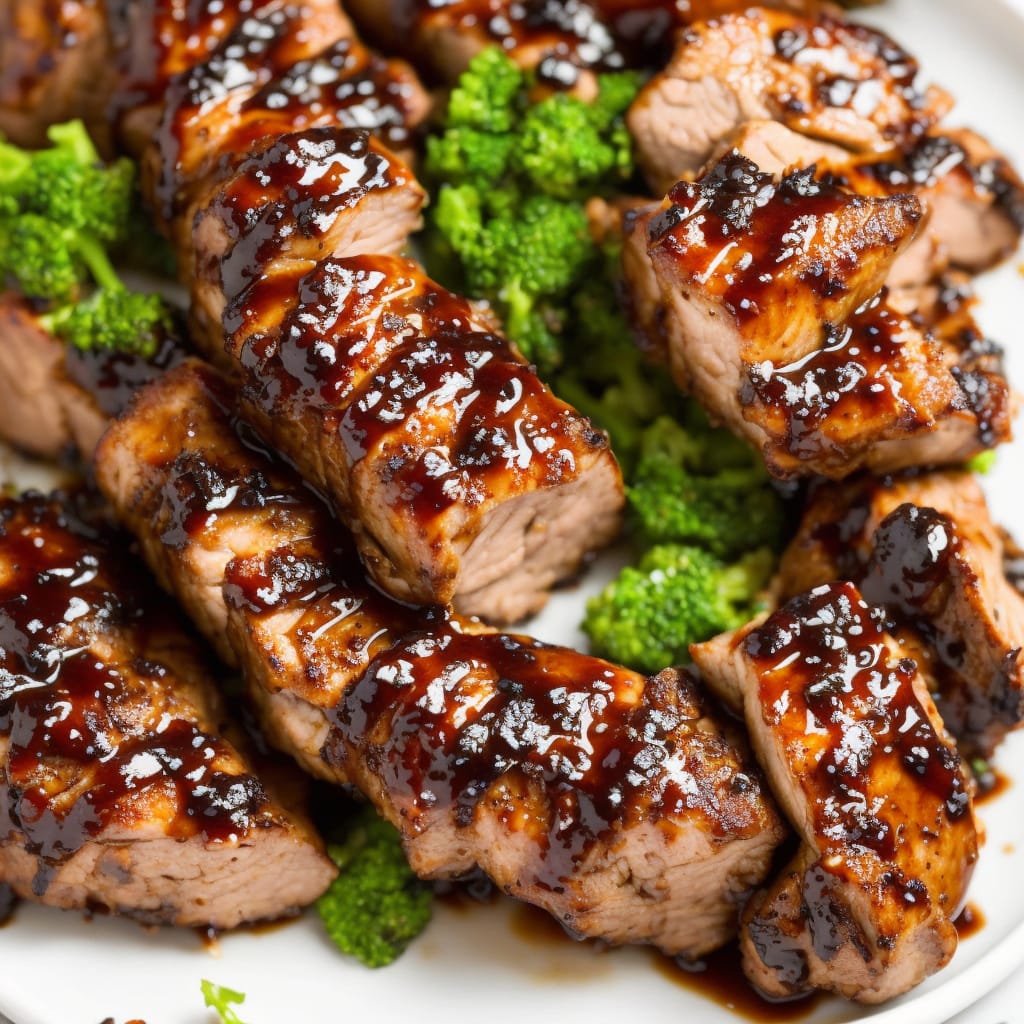 Brown Sugar and Balsamic Glazed Pork Tenderloin Recipe
How To Make Brown Sugar and Balsamic Glazed Pork Tenderloin
There are plenty of reasons to love pork loins. But above everything else, they're most popular for the tender and supple texture that they have. After all, who could really resist the sensation of sinking your teeth into succulent pieces of pork that shreds really easily? Have them barbecued, roasted, or cut into medallions and seared! Check out this collection of pork loin recipes, and make the most out of this special pork cut.
Ingredients
1 pound pork tenderloin
3 tablespoons brown sugar
2 tablespoons balsamic vinegar
1 tablespoon soy sauce
1 clove garlic, minced
1/2 teaspoon salt
1/4 teaspoon black pepper
1 tablespoon olive oil
Instructions
Preheat the oven to 425°F (220°C).

In a small bowl, mix together the brown sugar, balsamic vinegar, soy sauce, minced garlic, salt, and black pepper.

Heat the olive oil in an oven-safe skillet over medium-high heat.

Sear the pork tenderloin on all sides until browned, about 3-4 minutes per side.

Remove the skillet from the heat and pour the glaze mixture over the pork tenderloin, making sure to coat it evenly.

Transfer the skillet to the preheated oven and bake for 20 minutes, or until the internal temperature of the pork reaches 145°F (63°C).

Remove the skillet from the oven and let the pork rest for 5 minutes before slicing.

Serve the glazed pork tenderloin with any remaining glaze drizzled over the top.
Nutrition
Calories :

271kcal

Total Fat :

8g

Saturated Fat :

2g

Cholesterol :

82mg

Sodium :

670mg

Total Carbohydrates :

15g

Dietary Fiber :

0g

Sugar :

13g

Protein :

37g