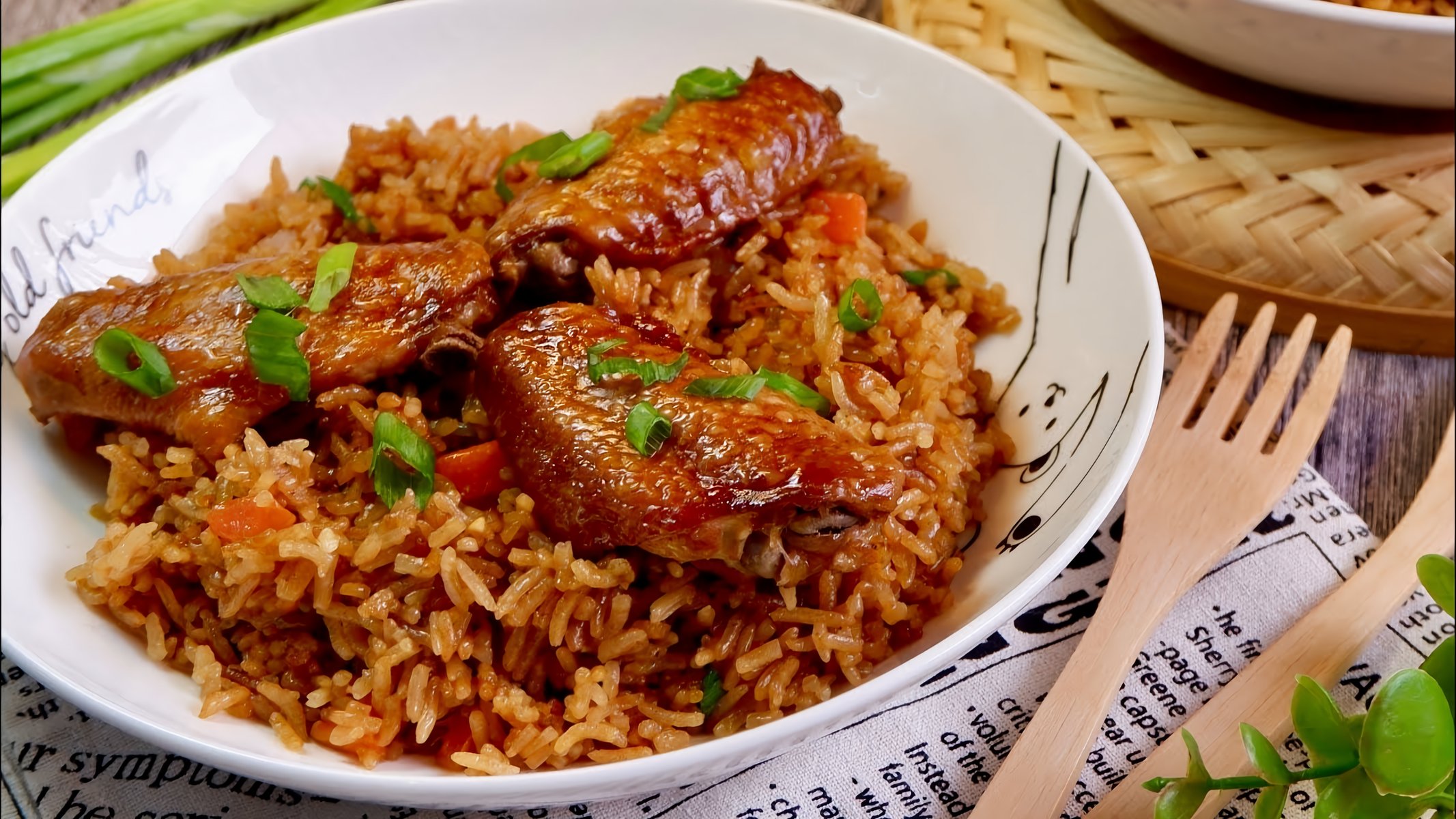 One-Pot Crispy Chicken and Rice Recipe
How To Make One-Pot Crispy Chicken and Rice
Enjoy the best warm dishes slow-cooked to absolute perfection with our delicious crockpot recipes. With our crockpot recipes, you can make the most satisfying comfort food for friends and family. Make yummy food like crockpot chicken, beans, and rice with our amazing crockpot recipes! Our crockpot dishes will surely warm everyone's hearts and tummies.
Ingredients
4 chicken thighs, bone-in and skin-on
1 cup long-grain white rice
1 onion, diced
2 cloves garlic, minced
1 red bell pepper, diced
1 carrot, diced
2 cups chicken broth
1 teaspoon paprika
1/2 teaspoon dried thyme
Salt and pepper to taste
2 tablespoons vegetable oil
Instructions
Season the chicken thighs with salt, pepper, paprika, and dried thyme.

Heat the vegetable oil in a large, deep skillet or Dutch oven over medium-high heat. Add the chicken thighs, skin-side down, and cook until the skin is crispy and browned, about 5 minutes. Flip the chicken and cook for an additional 2 minutes. Remove the chicken from the skillet and set aside.

In the same skillet, add the diced onion, minced garlic, red bell pepper, and diced carrot. Cook until the vegetables start to soften, about 5 minutes.

Add the rice and stir it into the vegetables to coat it with the oil. Cook for 1-2 minutes until the rice starts to become slightly translucent.

Pour in the chicken broth and bring to a simmer. Place the chicken thighs back into the skillet, skin-side up, on top of the rice and vegetables.

Cover the skillet and reduce the heat to low. Cook for 15-20 minutes, or until the rice is tender and the chicken is cooked through.

Remove the skillet from heat and let it sit, covered, for 5 minutes to allow the flavors to meld together.

Serve the One-Pot Crispy Chicken and Rice hot, garnished with fresh herbs if desired.
Nutrition
Calories :

456kcal

Total Fat :

17g

Saturated Fat :

4g

Cholesterol :

95mg

Sodium :

609mg

Total Carbohydrates :

45g

Dietary Fiber :

3g

Sugar :

3g

Protein :

29g