Crockpot Chicken Strips Recipe
Recipes.net Team
Published
September 16, 2020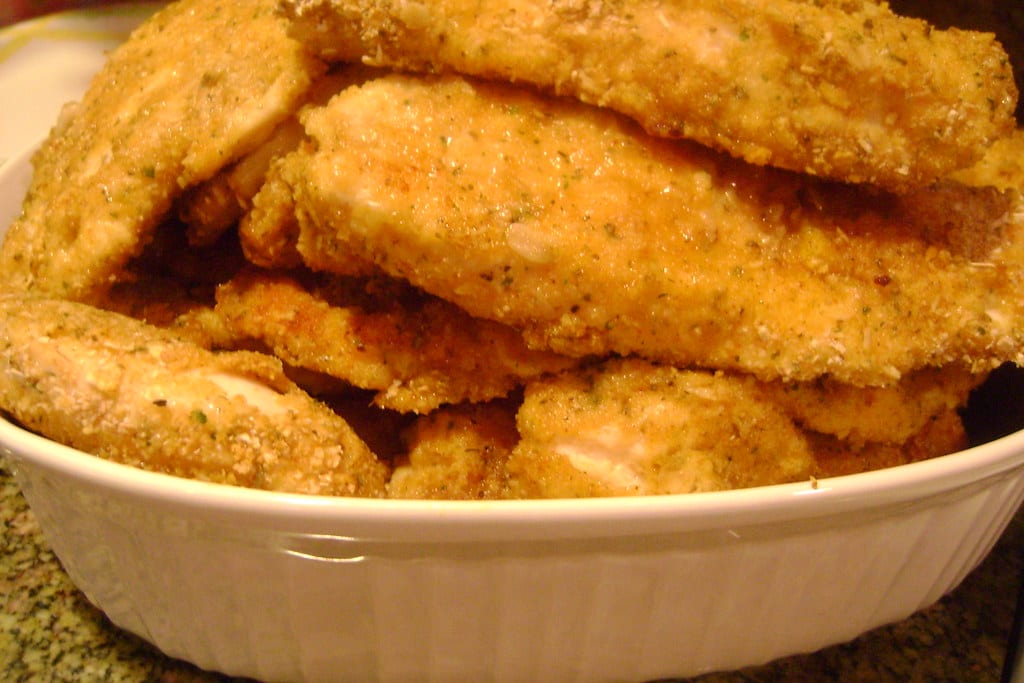 Foodista | Flickr
Chicken strips are more than just a snack. They're a childhood favorite, a pick-me-up on a bad day, and a lifesaver for last-minute meals. They're not exactly the healthiest if you fry them in a generous amount of oil so we're doing it differently with this recipe. A slow cooker is great for make-ahead meals but it's also perfect in making snacks a bit healthier. Let's just say that before the air fryer was even a thing, a slow cooker would've been your go-to. 
For this recipe, you want to make sure you buy chicken breasts. You want your strips boneless and skinless. The benefit of slow cooking your meat is it helps tenderize your chicken. By cooking the chicken strips in a crockpot, we're giving them time to absorb the flavors from our spices. The flavors don't just meld together but it also gives our chicken a juicy finish. Buttermilk is also essential in this recipe. Apart from flavor, buttermilk helps break down the protein which results in a delicious tender chicken. The variety of spices in our mixture brings out a wonderful aroma and perfectly seasoned chicken after slow cooking. 
Although these chicken trips taste amazing on their own, you can definitely add a dip on the side or top it over some salad, as we did in this recipe. Try our Crockpot Crispy Kielbasa and Cheese Dip recipe that would truly complement your chicken tenders. Both are easily made in a crockpot so there will be no pile of dishes left on the sink. We've given you all the reasons to try this chicken strips recipe out. All that's left is for you to grab your crockpot and enjoy the crunchy texture and delicious taste of our Crockpot Chicken Strips! So, let's start cooking!
How To Make Crockpot Chicken Strips
This Crockpot Chicken Strips recipe ensures a juicy plate of tenders. Set your deep fryer aside as this slow cooker recipe gives you crunchy and tasty chicken without using a heavy amount of oil!
Preparation Time:
15

mins
Cooking Time:
2

hrs
30

mins
Total Time:
2

hrs
45

mins
Ingredients
3

large

chicken breasts

1

egg white

¼

cup

low fat buttermilk

½

cup

white whole wheat flour

¾

cup

Panko Bread Crumbs

whole-wheat

½

tsp

pepper

½

tsp

coriander

¼

tsp

cumin

½

tsp

garlic powder

salt

to taste

olive oil
Instructions
Grease the slow cooker with olive oil.

In a bowl, whisk the egg white and buttermilk together.

In a separate bowl, mix in the flour, salt, pepper, coriander, cumin, and garlic powder.

Place the breadcrumbs into a shallow bowl.

Cut the chicken breast into long strips.

Dip the chicken strips into the egg white mixture, then into the flour mixture, and back to the egg white mixture.

Coat the chicken strips with breadcrumbs and lightly oil them with cooking spray or olive oil.

Line them next to each other in the slow cooker.

Sprinkle them with pepper.

Cook them for 2 ½ hours on high with the lid on.

Uncover the crockpot and cook them for another 10 minutes for a crispy texture.

Serve them over a fresh salad and enjoy crispy and juicy chicken strips!
Nutrition
Calcium:

28mg

Calories:

150kcal

Carbohydrates:

10g

Cholesterol:

55mg

Fat:

3g

Fiber:

1g

Iron:

1mg

Potassium:

350mg

Protein:

20g

Saturated Fat:

1g

Sodium:

154mg

Sugar:

1g

Vitamin A:

25IU

Vitamin C:

1mg
Commonly Asked Questions
How can I cook chicken strips apart from a slow cooker?
If you don't happen to have a slow cooker on hand, you can always use this recipe and either bake or fry your chicken strips. To bake them, preheat your oven to 390 degrees F. Line them on a baking sheet and bake them for 15 to 20 minutes until golden brown. If you prefer to fry them, pour 2 cups of oil in a frying pan and cook them for 2 to 4 minutes per side. And, if you happen to have an air-fryer, preheat it to 390 degrees F and cook them for 5 to 6 minutes on each side.
What can I serve with chicken strips?
A classic chicken strips pair best with french fries, coleslaw, and even pesto sauce. We highly recommend serving them with sweet potatoes for a soft and flavorful side. Try our Cinnamon-Honey Sweet Potatoes recipe to complete your meal.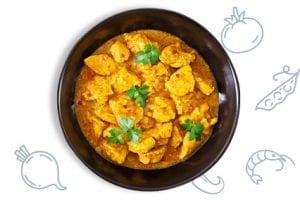 Conclusion
We're often served with chicken strips deep-fried in oil. This Crockpot Chicken Strips make sure that you still get that tender and savory chicken without wasting a heavy amount of oil. Enjoy a warm and flavorful meal by slow cooking chicken strips with this hassle-free recipe!