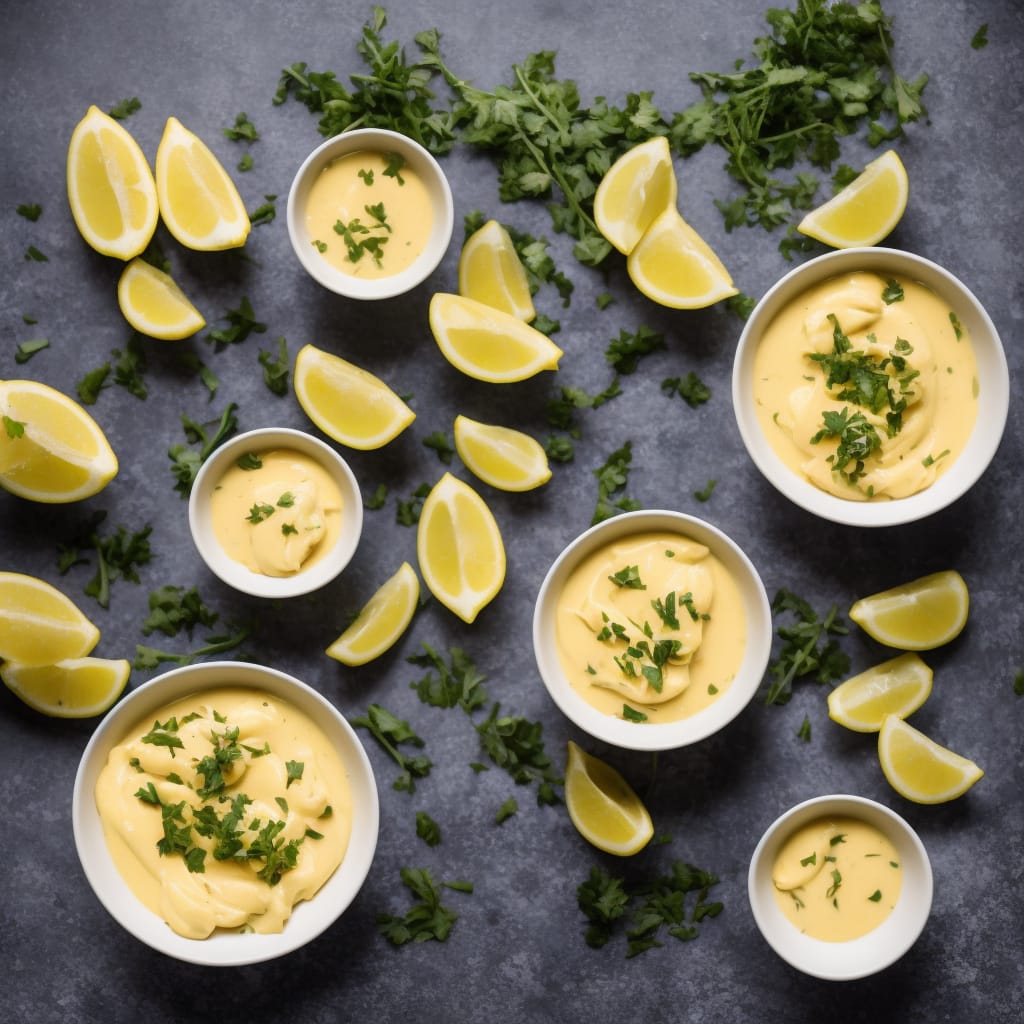 Quick and Easy Mock Hollandaise Sauce Recipe
How To Make Quick and Easy Mock Hollandaise Sauce
Need something to amp up the flavor on your appetizers? Look no further from our delicious dip recipes. Together with an array of sauce recipes, these delightful flavorings are sure to enhance any meal. We have a variety of recipes, from savory marinara sauces to sweet cinnamon dips. Pair off these yummy dip recipes with your favorite finger foods and snacks for a more delightful treat!
Ingredients
2 egg yolks
1 tablespoon lemon juice
1/2 cup melted butter
1/4 teaspoon salt
1/8 teaspoon cayenne pepper (optional)
Instructions
In a heatproof bowl, whisk together the egg yolks and lemon juice until well combined.

Place the bowl over a pot of gently simmering water, making sure the bottom of the bowl does not touch the water.

Slowly pour in the melted butter while whisking constantly. Continue to whisk until the sauce thickens and reaches a smooth consistency.

Remove the bowl from heat and whisk in the salt and cayenne pepper (if using).

Serve the mock hollandaise sauce immediately over poached eggs, roasted vegetables, or grilled fish.
Nutrition
Calories :

230kcal

Total Fat :

25g

Saturated Fat :

15g

Cholesterol :

232mg

Sodium :

319mg

Total Carbohydrates :

0g

Dietary Fiber :

0g

Sugar :

0g

Protein :

2g